Fine jewelry is an extension of your style, and you don't have to wait for a special occasion to wear it. It doesn't matter if you're heading to a backyard barbeque or out to dinner with someone special; fine jewelry can always enhance your appearance.
Making the most of your beloved jewelry pieces starts with wearing them more often. And because your fine jewelry is an investment, you should make it a part of your daily look. So, how can you style your fine jewelry for everyday wear? Check out these nine tips for inspiration. 
Match Your Necklace to Your Neckline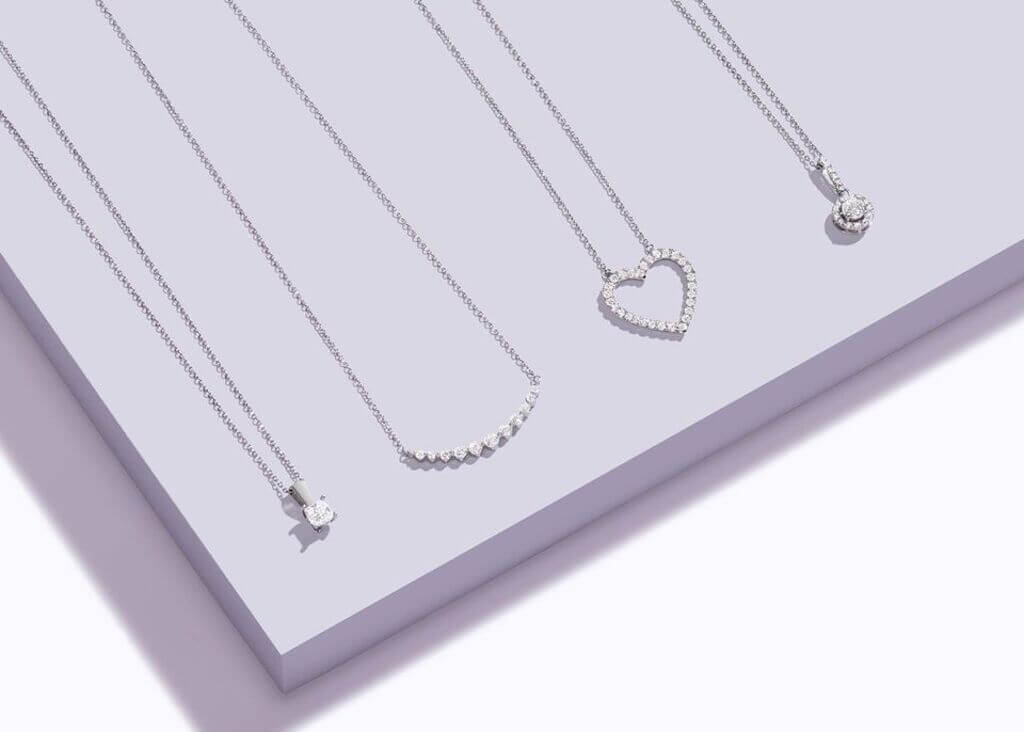 Source: verlas.com
Unless you're wearing a sentimental necklace that you want primarily hidden under your neckline, you want your necklace to enhance your outfit. One of the best ways to ensure that your necklace flatters your top or dress is to match it to your neckline. For example, if you're wearing a V-neck top, wearing a diamond pendant necklace is an excellent way to accentuate your top and show off some of your favorite fine jewelry.
Scoop neck tops pair well with a shorter and chunkier chain. You can even play around with a plunging diamond necklace and a high-neck top to help make your necklace stand out and become the centerpiece of your outfit. 
Learn How to Layer Your Pieces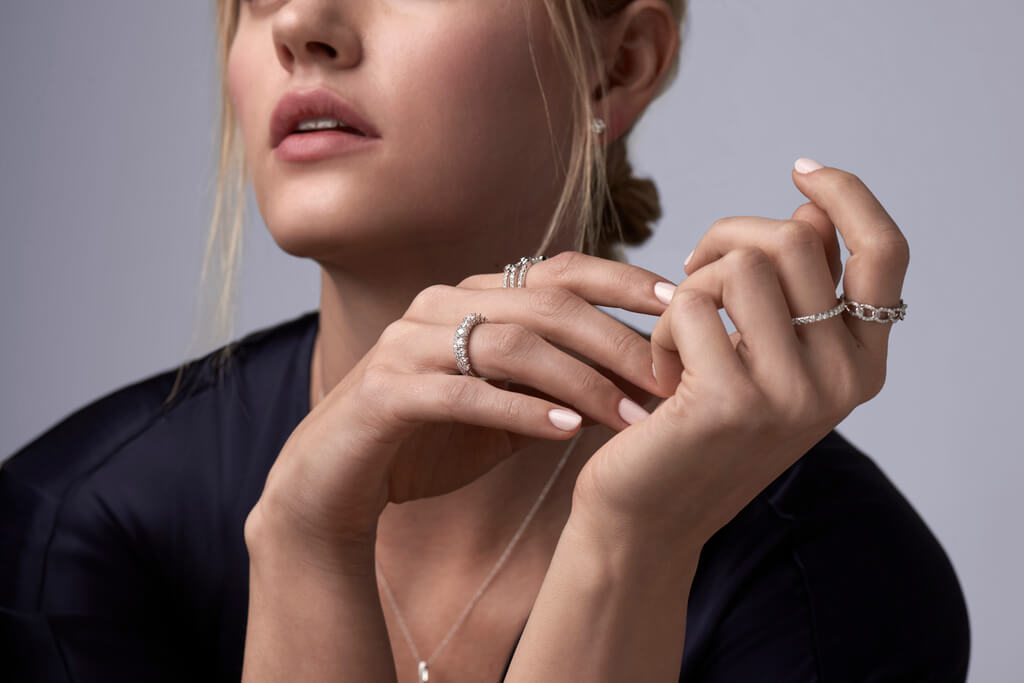 Source: verlas.com
Giving your everyday look some shimmering flair is a lot easier once you learn how to layer your pieces. There are so many different ways to experiment with layering. Play with contrasting lengths, colors, shapes, and textures when layering your necklaces, rings, and bracelets. Layering necklaces of different lengths can draw attention to your face.
Layer as many or as few bracelets as you would like for a glimmering party on your arm. Bracelet layering helps create a casual aesthetic while still showing off your more stunning fine jewelry pieces. Stacking rings can help your classic round halo engagement ring shine even brighter.
Frame Your Face with Earrings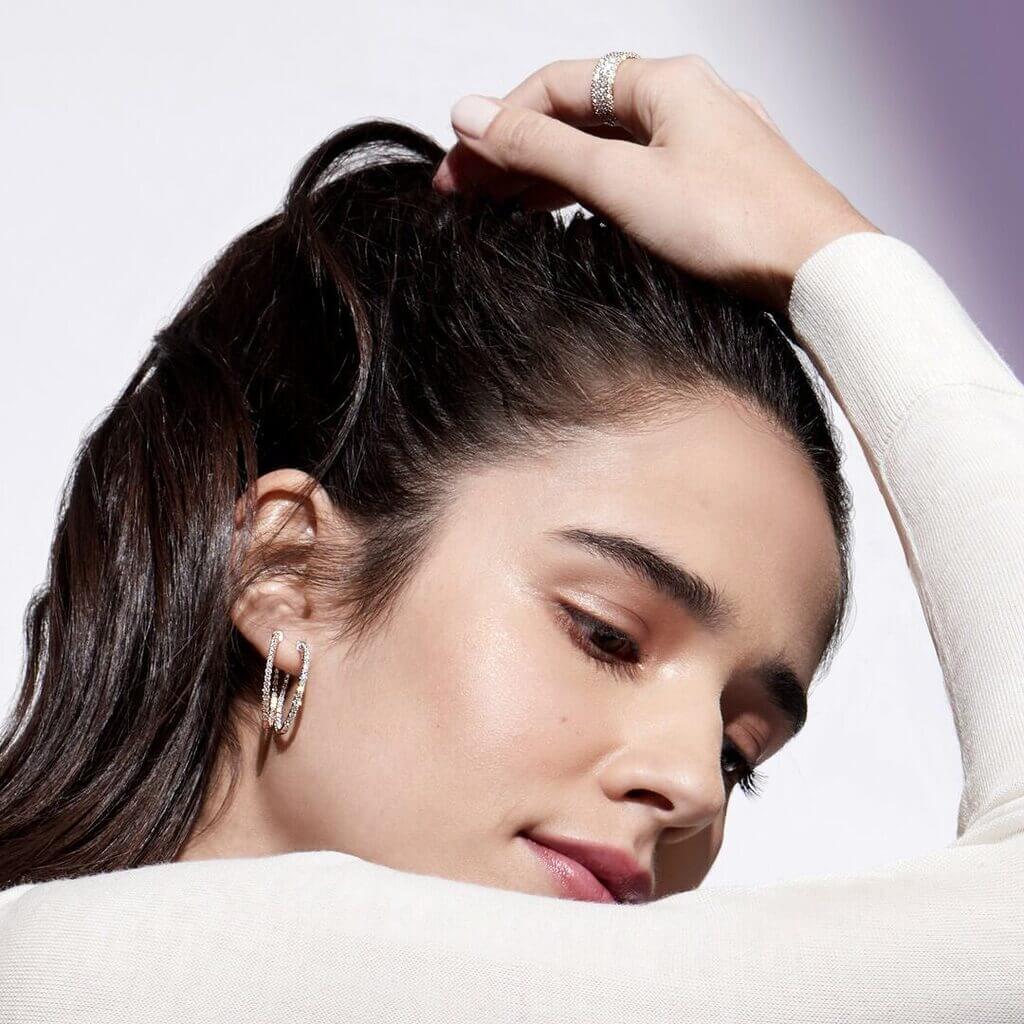 Source: verlas.com
Earrings are somewhat of a standard for everyday jewelry. But you can still have fun experimenting with your favorite styles of earrings and your outfit. Small hoop earrings are an essential that every woman should have in their jewelry collection. The allure of small hoops comes from their unfiltered ability to draw attention to your cheekbones and help frame your face.
The circular shape juxtaposes the angle of your cheekbone and instantly accentuates your jawline. Diamond stud earrings also work fabulously for framing your face, especially when worn with a stunning diamond pendant necklace. You can even experiment with layering your classy earrings if you have multiple piercings. 
Try Mixing Metal Tones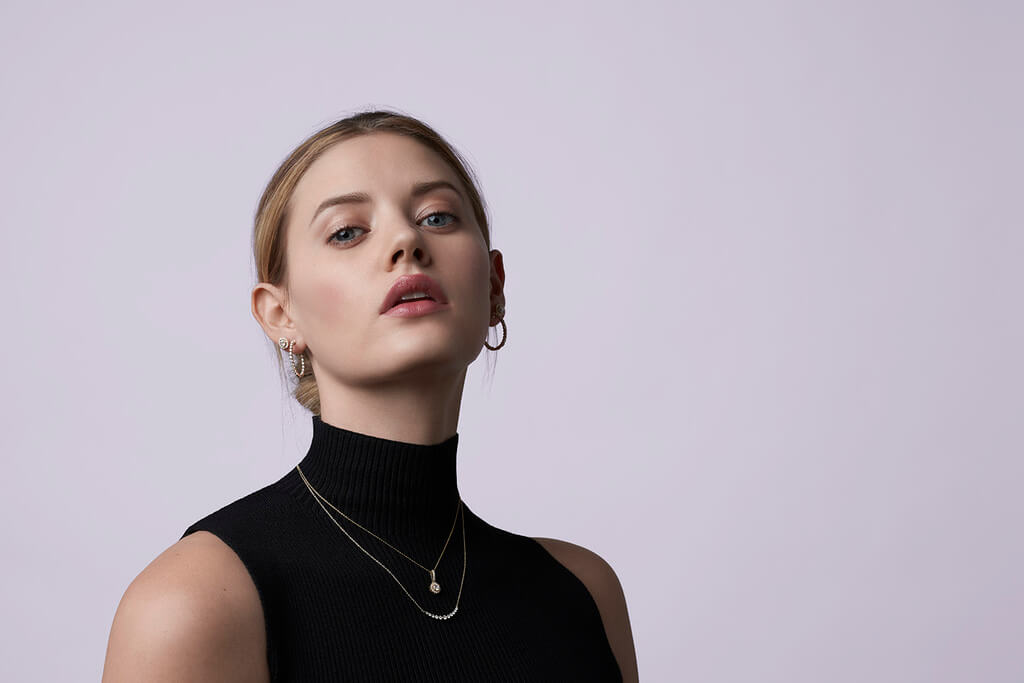 Source: verlas.com
Matching your metal tones to one another used to be the standard when wearing jewelry, but fortunately, not anymore. You can create a lot of contrast between your pieces and add some flair to your everyday outfits by mixing and matching your metal tones.
Stack yellow gold and white gold rings and consider layering one of your rose gold diamond pendant necklaces with a white gold necklace or other contrasting metal for intrigue.
You can also find fine jewelry that incorporates different metal colors into the design. If you don't have anything that combines two metal tones, it could be a fun custom jewelry project for you to flex your creative wings.
The change in vibrancy creates a visually irresistible combination, and you can never run out of new pairings. Plus, some of the best fine jewelry brands offer custom jewelry options that allow you to work with your budget.
Match Your Jewelry to the Occasion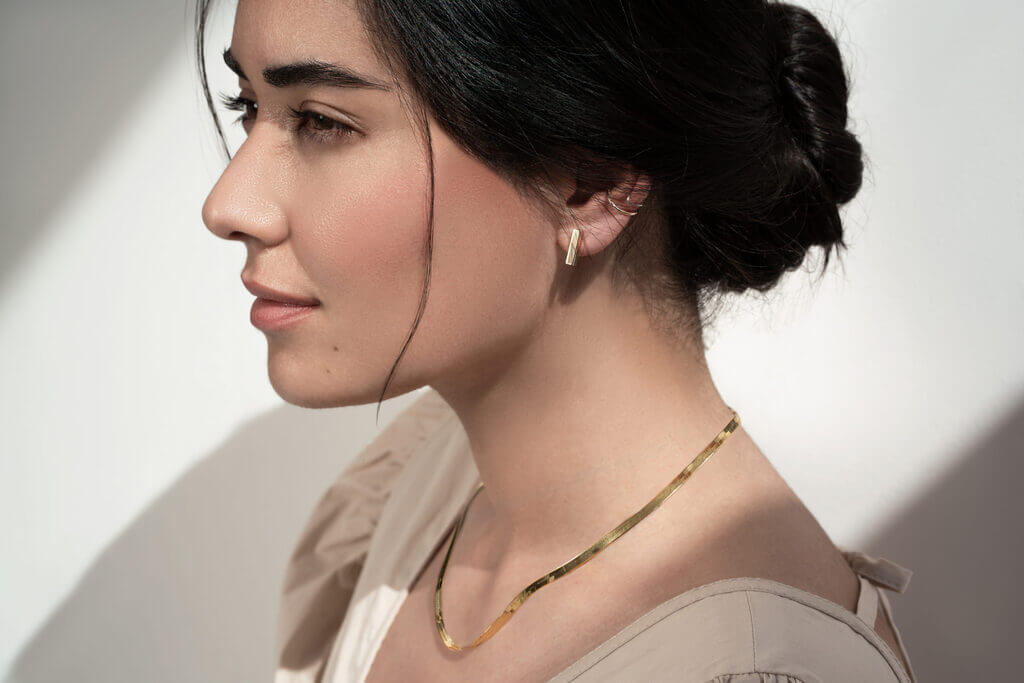 Source: verlas.com
Everyday wear can mean a lot of different things. Whether you're making fancy dinner plans with friends or just hanging out with them around the house, your jewelry looks best when it matches the occasion.
For instance, if you are going to dinner with friends, you might want to show off some of your more dazzling pieces, like a double halo diamond pendant.
Whereas when you are just relaxing at home, you want to wear your favorite go-to pieces that make you feel the most you. Think about what you wear for each occasion and then style from there. 
Pick a Showcase Piece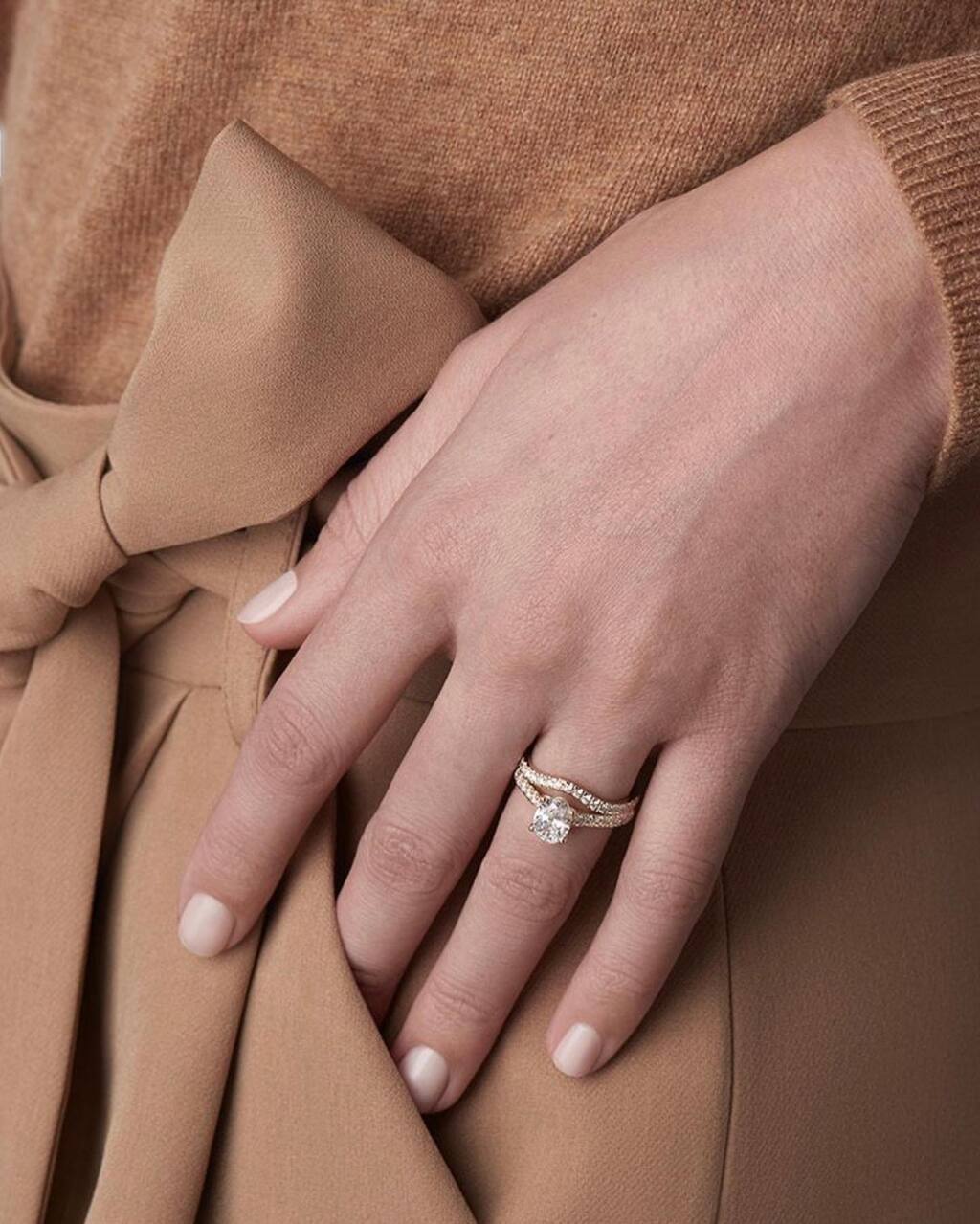 Source: verlas.com
Think about where you want people's attention to be directed with your fine jewelry. Each day you can choose a new place to highlight, whether it's your neck, hands, wrists, or face. It's often a great practice to choose one standout piece you want to showcase and then have any other jewelry pieces you wear be minimal in design.
Whether it's a stunning and intricate diamond pendant or perhaps a classic round halo engagement ring or your favorite diamond ring is entirely up to you.
Wear the Pieces That Mean the Most to You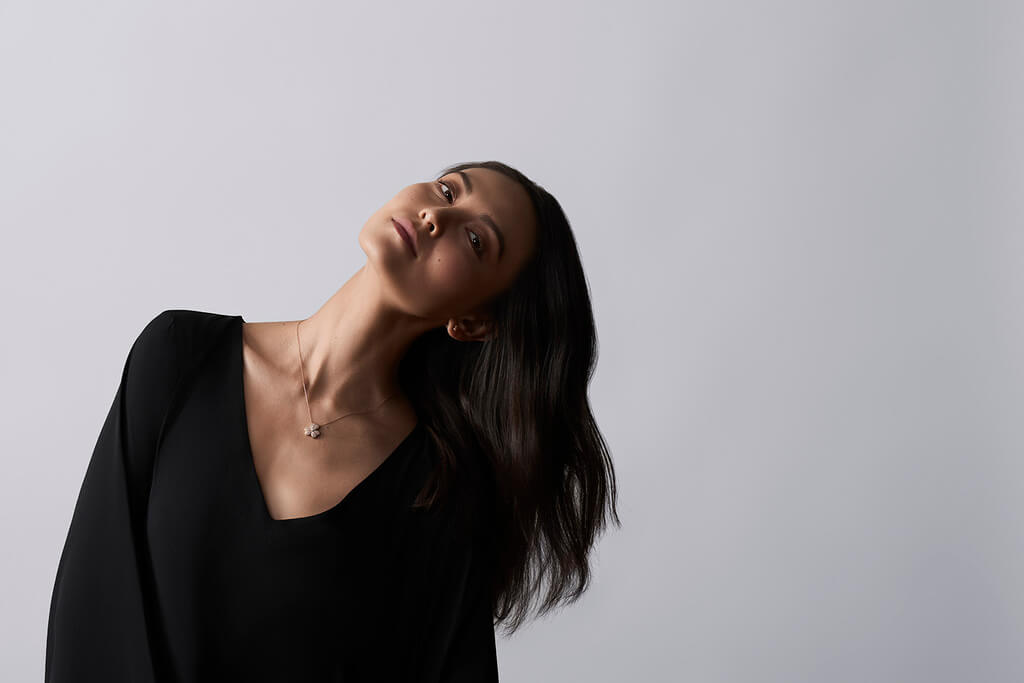 Source: verlas.com
If you wear your fine jewelry every day, wear the pieces that mean the most to you. Whether it's sentimental fine jewelry passed down from a loved one, a custom piece of jewelry you created, or even just jewelry with special memories attached, you should love what you're wearing.
As long as your pieces are personal and important to you, you can carry that love and confidence wherever you are and no matter what you wear.
Also Read: Turquoise Jewelry: 7 Trendy & Stylish Jewelry Pieces in 2022
Don't Be Afraid to Break Trends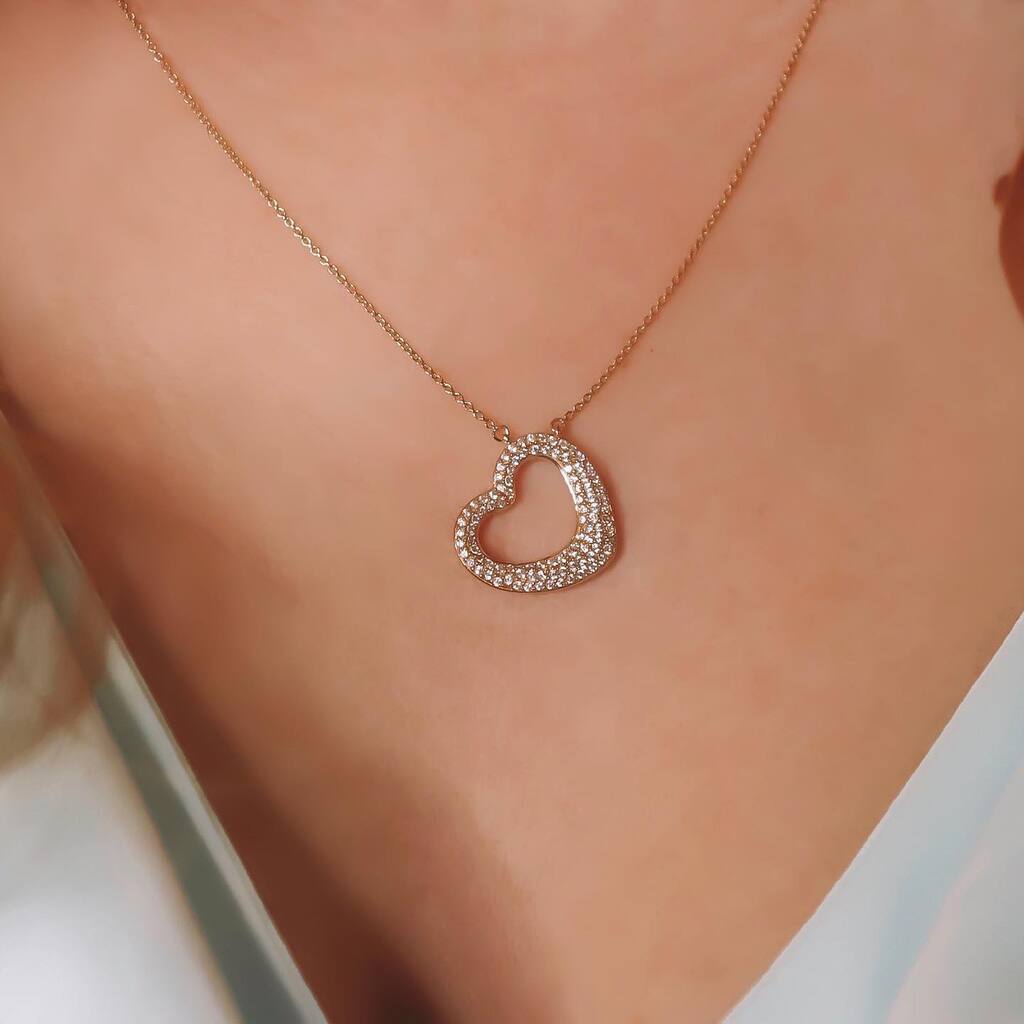 Source: verlas.com
It's no secret that trends can influence us more than we might sometimes prefer. But wearing what's trending isn't always the rule. It's never a bad idea to strive to look like yourself instead of everyone else.
Don't be afraid to put what's trendy in the backseat and express your individuality with pieces that speak to you. Your unique style is a combination of things that you find beautiful and how you want to present yourself to others. The most authentic you is always the best choice.
Strike a Balance
Source: verlas.com
As much as we adore our sparkling jewels, sometimes too much is simply too much. When it comes to everyday wear, it's best to find a balance and not overdo it.
Choose the pieces that flatter you the most, and remember that much of the time, less is more. Play around with pieces from your wardrobe and experiment with what works best. At the heart of it, styling your fine jewelry for everyday wear is all about what makes you feel the best.