What Does Your Handbag Say About You?
Whether we like it or not, our everyday accessories make an impression on the people we interact with. If your current purse is tattered and worn, or obviously low-quality, you are sending the wrong message.
Your bag should be an expression of your personality and style. There are so many great options to choose from, but a luxury handbag can break the bank. Designer it-bags often cost thousands of dollars.
Luckily, there are some affordable luxury brands competing for your business. These companies make it possible to carry a well-made, gorgeous bag without draining your account.
Not sure where to begin the search for your next handbag? Keep reading for a list of 9 luxury brands that make purses you can afford.
See by Chloe
See by Chloé is similar to the original Chloé collection, but sold at a lower price point. The French fashion house is known for producing classic garments and accessories with an extra touch of glamour.
Their iconic saddlebags are adored by celebrities and street style stars. Leather and suede are paired with distinctive gold hardware. See by Chloé is one of the most affordable French luxury brands, if Parisien-chic is what you're after.
Tory Burch
Tory Burch is the designer's namesake brand. Her globally-inspired designs include preppy and bohemian elements.
If you like a brand name on your bag, Tory Burch's logo is one of the most recognizable. You'll turn heads everywhere you go with one of her roomy totes.
Additionally, the Tory Burch Foundation helps female entrepreneurs navigate the process of building a business. You'll feel good knowing your handbag purchase supports a worthy cause.
Coach
A giant among American luxury brands, Coach has been around since 1941. Inspired by baseball mitts, the company started out designing classic silhouettes using leather and canvas.
Today, they offer a variety of totes, shoulder bags, and bucket bags to suit any fashionista. Entry-level luxury is their specialty, which is confirmed by their sensible prices.
You won't have to sacrifice style for savings, though. Coach recently reinvented its brand to please younger shoppers. Their collaborations with influencers and artists are unique, fun, and ever-changing.
Clare V
Founded by Clare Vivier in Los Angeles, California, the Clare V brand encompasses French girl style. Clare V bags are effortlessly cool – think classic shapes with funky details.
The Simple Tote with stripes is a fan favorite, and the crossbody Midi Sac is convenient for running around town.
The company's bags are made to last. They can be personalized with hand-painted monograms, patches, tassels, and scarves. There are also interchangeable straps available on the Clare V website.
With so many fun accessories to choose from, you can update your look every season without buying a new purse!
Longchamp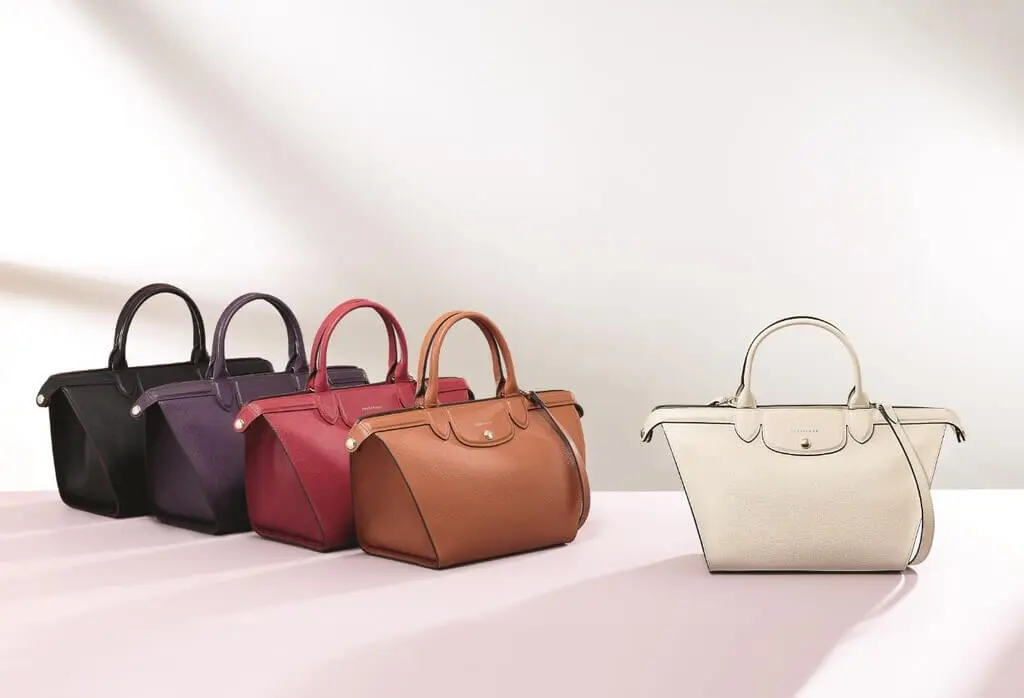 A long-term player on the affordable luxury scene, Longchamp is notorious for combining leather and nylon. The French brand's foldable Le Pliage handbags are ubiquitous in airports and on city streets.
The Le Pliage design comes in endless colors and patterns. Originally intended for travel, it is also perfect for work, school, or errands. You will love how simple, inexpensive, and easy-to-clean this purse is!
Cult Gaia
For a seriously unique piece, turn to Cult Gaia. The brand makes handbags that double as art objects.
Their acrylic, leather, and rattan creations will look cool with your outfits and on your shelf. The bamboo Ark Bag is Cult Gaia's most famous design. It's basically a high-fashion picnic basket, but better.
These purses may not be the most practical choice, but they are sure to turn heads and attract loads of attention. Get ready to receive compliments.
Kate Spade New York
"Live colorfully" is Kate Spade New York's brand motto, and that pretty much sums it up. Kate Spade bags are feminine and joyful. They come in bright colors, graphic prints, and bold textures.
The brand's logo is used in every design, sometimes in delightfully creative ways. Handbag enthusiasts will recognize your Kate Spade tote from a mile away. If your personality is playful, this is the bag brand for you.
Rebecca Minkoff
Rebecca Minkoff's designs are playful and edgy. Chains, oversized clasps and zippers, and fringe give her purses a rock 'n' roll vibe. Her favorite materials include nylon and leather.
These are some of the best bags for day-to-night use. Wear a Rebecca Minkoff purse with jeans and a t-shirt or pair it with your little black dress for an evening out.
Mansur Gavriel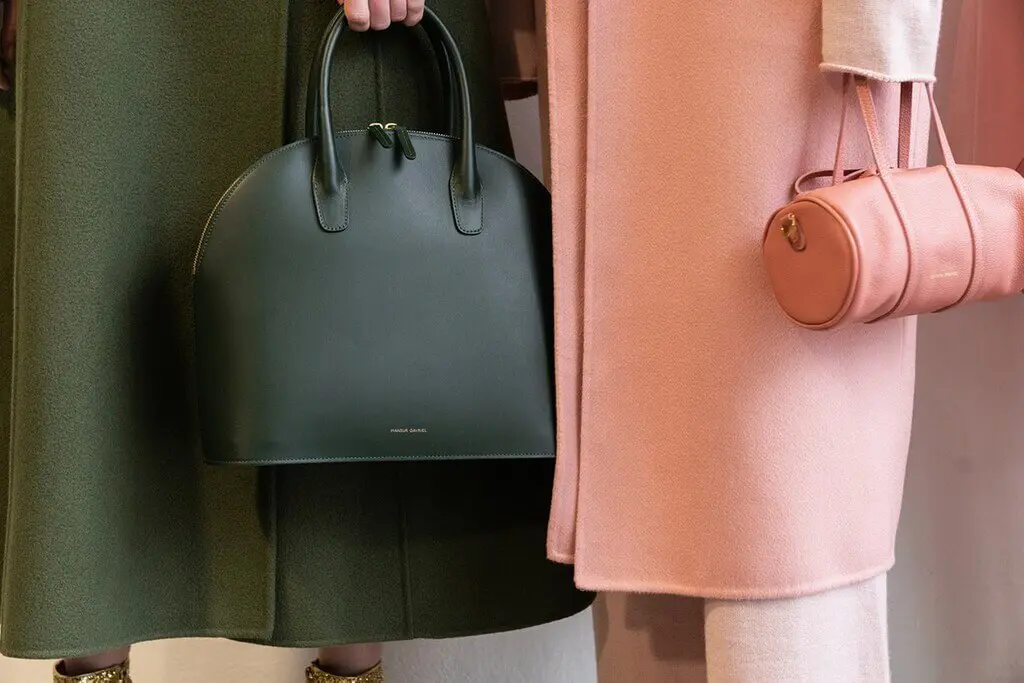 Newer to the affordable luxury scene, Mansur Gavriel bags are all about timeless beauty and simple design. In 2012, Founders Rachel Mansur and Floriana Gavriel introduced a drawstring bucket bag that became an overnight hit.
They have since added clutches, totes, shoulder bags, and backpacks to their collection. A Mansur Gavriel bag will look stylish for years.
Shop Online for Secondhand Luxury Purses
If it's an ultra-luxe handbag you're after, but you can't afford the price tag, shopping online for secondhand items is an option.
New bags from top luxury brands like Chanel, Prada, Louis Vuitton, and Hermès can cost as much as a car. But a number of websites sell lightly used luxury bags for much less.
Educate yourself before you invest so you don't end up with a fake. The website Bag Vanity has helpful articles about where to buy secondhand purses and how to confirm their authenticity.
Support Affordable Luxury Brands
Now that you know it's possible to buy a luxury handbag without breaking your budget, it's time to start shopping! Whether you are bohemian, sophisticated, artsy, or something else entirely, one of these affordable luxury brands will have a bag you love.
Carry your bag everywhere to look great, lower your cost per wear, and make the most of your purchase.
If you found this article about affordable luxury handbags helpful, please check out some of the other great fashion content on our site!
Learn more:-