It's wintertime and that means it's time to freshen up your winter wardrobe. From leather jackets and cardigans to hats, bags and sunglasses, there are so many fashionable winter-wear items that can help you stay warm – and look the part – this winter. With winter trends on the rise, now is an ideal time to buy winter fashion items that can last for seasons to come. Don't miss out!
Alpaca Fur Hat
Alpaca fur hats are the perfect accessory when winter rolls around. Alpaca fur is the softest and most luxurious material, providing premium comfort while wearing it against your skin. Alpaca fiber contains microscopic air pockets that are great at insulating and trap in heat – making alpaca fur hats a perfect choice when the temperature drops.
Alpaca fur also wicks away moisture, meaning that your head will stay surprisingly warm even during wet winter days. An Alpaca Fur Hat is definitely worth the investment for any fashion-loving person looking for a stylish yet functional item to keep their head warm during the brisk winter months.
Shearling Leather Jacket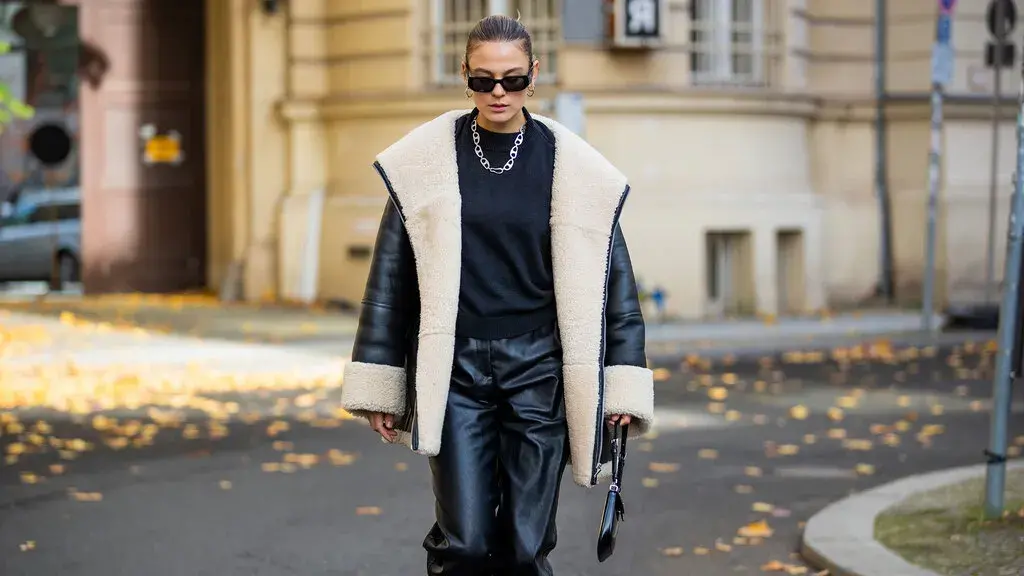 Shearling Leather Jackets offer unbeatable comfort and style during winter months. Not only do they have a layer of fur that keeps you feeling warm, but they are one of the most fashionable outerwear options. In addition, Shearling Leather Jackets are incredibly soft to the touch and are relatively lightweight. As Shearling
Leather Jackets come in many different colors and styles, you can easily find one that suits your unique sense of fashion. So if you are looking for an item to keep you warm this winter that also helps complete your wardrobe look, Shearling Leather Jackets are the way to go!
Colorful Cardigans
Colorful cardigans are a great way to spruce up your wardrobe this winter! Not only do these knits provide extra warmth and coziness, they come in a wide variety of eye-catching colors, textures, and patterns. Colorful cardigans add a unique flair to any winter outfit and make you stand out among the sea of plain outerwear. Whether its fuzzy mohair or lightweight cotton, there's a colorful cardigan for everyone!
Plus, you can never own too many – layer them over graphic tees or simple tanks for easy everyday style. Don't be afraid to experiment with bold tones, mixing multiple colors together for an eclectic look. Colorful cardigans can instantly give life to your winter wardrobe.
Black Shoulder Bag
Black Shoulder Bag has been a popular accessory choice this year, and they seem to be growing in popularity. Black Shoulder Bags are perfect for any season and can easily pair with any one of your favourite outfits. They're also a great size to store all the necessities you need while out on an adventure – think phones, keys, wallets and more!
Black Shoulder Bags are easy to maintain and come in an array of materials like PU leather, canvas, waxed cotton and more – so choose whichever material best suits your lifestyle. Got style? Add something sleek to your wardrobe with Black Shoulder Bags this season!
Fur Cropped Jacket
The Fur Cropped Jacket is a great addition to any winter wardrobe! Crafted with thick, sumptuous fur, it provides superb warmth and insulation by trapping air close to the body. Designed in a cropped style, it pairs well with jeggings or high-waisted skirts for an effortless and fashionable look. This classic jacket is perfect for those looking to stay stylish and warm during the cold winter months.
Cutout Ribbed Knit Midi Dress
Cutout Ribbed Knit Midi Dress is the perfect addition to your wardrobe. They will instantly elevate your style! Crafted using cotton and spandex, it is designed with ribbing details and playful cutouts at the sides.
It's guaranteed to keep you comfortable while looking chic and modern. Offering a snug fit without compromising on movement, this piece is an excellent option for all occasions. Whether it be brunch with friends or a formal celebration, this Cutout Ribbed Knit Midi Dress has got you covered!
Cat-Eye Sunglasses
Cat-eye sunglasses have been a trendy accessory for years, and their popularity is still on the rise. Cat-eye sunglasses are characterized by their curved frames and distinct shape – which often resembles the eye of a cat. Cat-eye sunglasses look great on all face shapes, styles, and sizes, making them the perfect accessory for anyone looking to make a statement this winter.
Whether you prefer a classic or flashy look for your cat-eye glasses, there's no mistaking them when you see them – don't miss out on the chance to accessorize with this special style!
Bootcut Denim Pants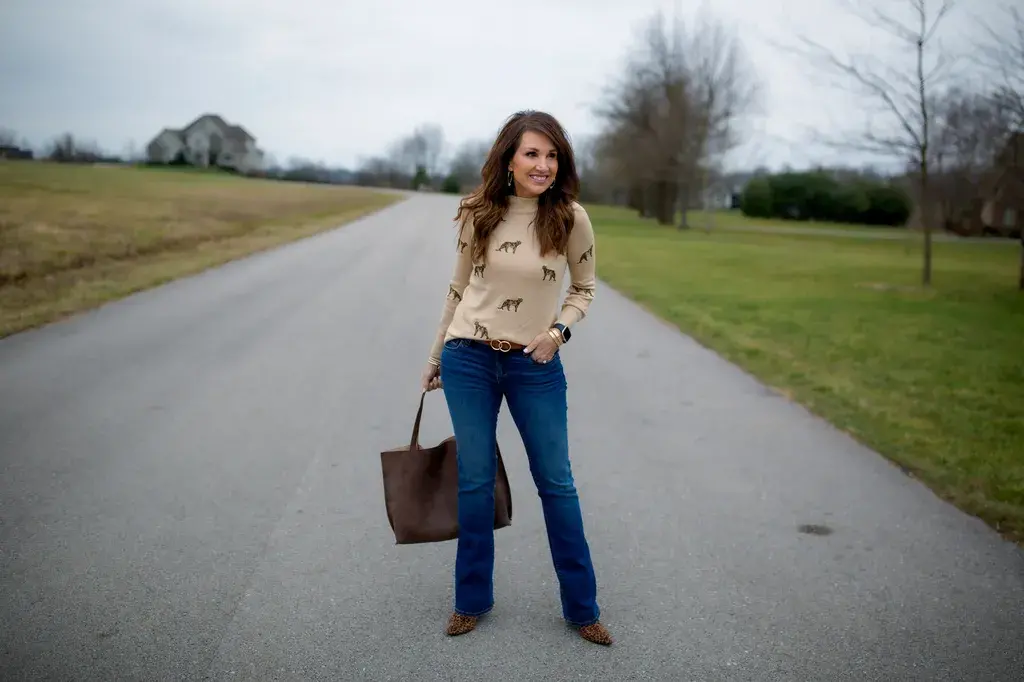 Bootcut Denim Pants are a classic wardrobe staple and an ideal choice for winter. Bootcut jeans are designed to flare slightly below the knees, creating a flattering silhouette. Bootcut denim is also incredibly versatile and can be styled in myriad ways, from cuffed with sneakers to paired with ankle boots and chunky sweaters.
Bootcut denim is one of the most popular types of jeans globally and can be found in any fashion boutique. Whether you're looking to create a vintage-minimal look or just staying warm, Bootcut Denim Pants make sure you look stylish every time!
Knitted Hoodie Sweatshirt
Knitted Hoodie Sweatshirts are the perfect addition to any winter wardrobe. Knitted with a loose weave pattern out of soft, cozy fabric, they provide just the right amount of warmth on a chilly day without sacrificing fashion.
Knitted hoodies feature cuffed sleeves and adjustable drawstring hoods which allow you to customize your look as well as make sure that you're at the peak of comfort no matter where you go; plus, the colors are practically endless so that you can choose one that compliments your style! The knitted Hoodie Sweatshirt is an absolute must-have for anyone who's looking to stay both warm and stylish during the colder winter months.
Balaclava
Balaclavas, also known as ski masks, are pieces of winter clothing that are becoming increasingly popular. Balaclavas are form-fitting headgear that can help keep the face and head warm in cold climates. Balaclavas come in a variety of shapes and styles, allowing users to choose which style best fits their needs and preferences.
Balaclavas allow for freedom of movement without limiting visibility or comfort thanks to their lightweight, breathable material. They can be worn over facial features like noses and mouths to further protect from the cold or wind, making them ideal for outdoor activities such as skiing or snowboarding during the winter months. Balaclavas provide an easy way for individuals to stay warm even when participating in various winter activities.
For additional insights:-