Many women cover an entire wardrobe made up of high-end luxury items from the world's top designers and fashion houses. For most, it is just not feasible or realistic. However, the desire is still there to look great without breaking the bank. If you are a fashion enthusiast who wants to improve your style aesthetic on a budget, then high/low fashion is for you.
High/low fashion is a way of creating a wardrobe of both luxury designer items seamlessly mixed together with more budget-friendly items from your favorite high street stores.
It is all about shopping smarter by purchasing some classic designer pieces and pairing them with good quality but less expensive items. The key to high/low fashion is buying items you truly love and styling them in your personal way. Here are some tips to guide you through creating your own high/low fashion wardrobe.
Invest in Accessories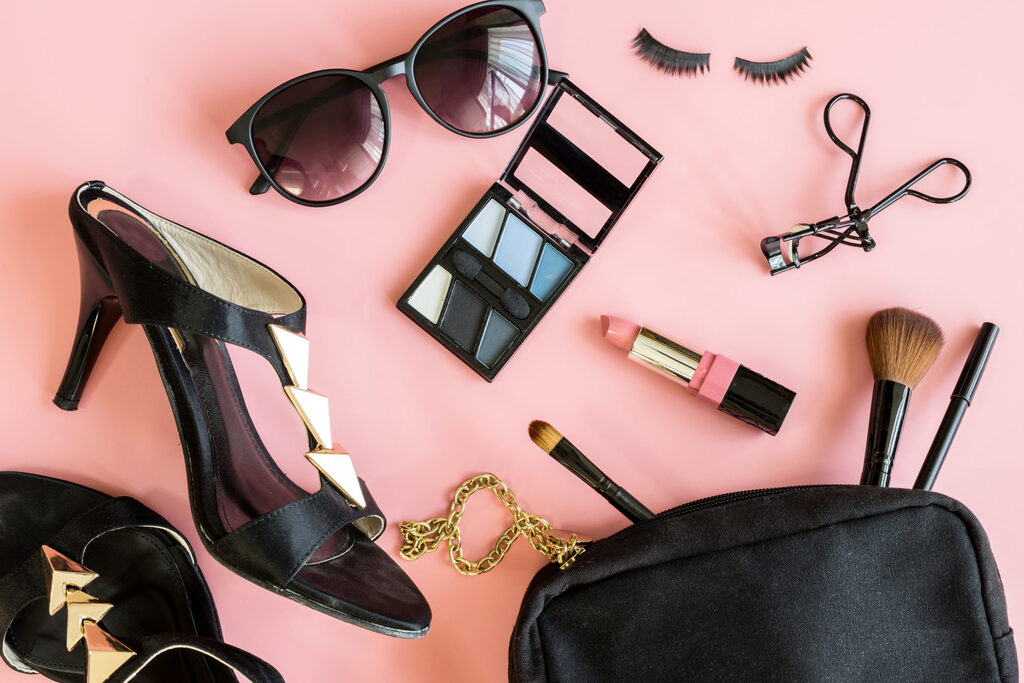 A key factor in high/low dressing is knowing where to invest your money. Accessories such as handbags, shoes, belts, and sunglasses are a great way to add a designer touch to the simplest outfit.
For example, a casual daytime jeans and t-shirt look can be elevated with the addition of a great statement belt and fashionable trendy sunglasses. Meanwhile, adding a designer shoe or a quirky bag to a little black dress with instantly improve your outfit for date night or dinner with friends.
Items to consider investing in include a designer handbag, stylish ankle boots for everyday wear, a pair of Aquazzura shoes for special occasions, a leather belt, and a classic pair of sunglasses.
When spending money on designer goods, ensure you buy classic pieces in neutral colours, such as tan and black. These colours will pair equally well with any outfit. Tan is great in summer with maxi dresses and in winter for adding a waist to large chunky knits. Black is always a practical colour for the winter months and can be worn with any outfit. Avoid heavily branded items with large logos or strong trend-led pieces that are likely to date quickly.
Instead, choose timeless pieces in neutral and wearable colors with the addition of a couple of statement pieces to bring some fun and color to your wardrobe. These are the pieces that have the ability to quickly change even the simplest outfit.
Stick to a Neutral Colour Palette
The key to successful high/low dressing is to create a wardrobe based on neutral colours. It is best to stick to a neutral colour palette because items in neutral colours without prints and logos are less identifiable. You will find these pieces are easily interchanged, the process of getting dressed less stressful, and you be able to wear these items again and again.
If you love color, then include some key pieces in colors that complement your skin tone, hair, and eyes best. Your favorite and most flattering color will work seamlessly with the neutrals rather than clash. This approach to creating a wardrobe will make for chicer and more polished options overall than a lot of mismatched fabrics and patterns.
Choose Great Fabrics
It is possible to create a high-end outfit on a small budget if you shop wisely. Look out for good-quality fabrics. Buy cotton, linen, cashmere, and satin clothing rather than polyester. High street stores often carry a line of linen clothing in summer and a selection of cashmere knits in winter, which are much more affordable than designer alternatives. Good quality fabrics will stay looking great for longer and will work hard in your wardrobe.
Tailor Clothing
When shopping, ensure you choose classic styles and flattering shapes. But don't be afraid to tailor items to fit your body shape correctly.
Spending a little to improve the hemline or fit of trousers, for example, means you will feel more comfortable and confident. You will, in turn, choose to wear them more often; therefore, the item will have a longer life in your wardrobe.
Shop Mindfully
High/low fashion is all about shopping mindfully rather than impulse buying trend-led clothes and accessories. Only purchase garments that match your personal taste and that you would wear regardless of the price tag. When shopping, ask yourself does it match well with lots of pieces already in your wardrobe.
Finally
Once you begin shopping and putting outfits together, you will be surprised how much better your wardrobe will work for you. Mixing high-end and low-end together seamlessly will make your overall look appear more tasteful and out together.
Discover more:-