Hey gorgeous!  
When it comes to beauty and fashion, many people start to think about dramatic makeup looks and dresses. However, beauty isn't all about that, right? There is so much more meaning than just polishing your face and hands. It's also about sprucing up your toes! 
Whether you're going on a vacation with your family or wearing open-toed heels for a special occasion, it's important to take care of your feet, especially your toes! There are many ways by which you can transform your toes from plain to fabulous, and one of the best is, of course, with toe nail designs!
Though right now, we're stuck in this cold and thick winter, that doesn't mean that we should neglect our toes. Yes, in winter we usually wear boots and shoes, but still, we just can't ignore our dainty-looking pretty feet! So, no matter what season it is, It's important that your toenails should be ready to be exposed at any time of the year! 
Today in this blog, we've gathered up some of the best toe nail designs 2022 for you. So whether you like floral patterns, simple toe nail designs, or even dramatic ones, you'll surely get a design for you. 
50+ Trendy & Cute Toe Nail Designs of 2022
Whether you're a pro at painting your nails or just a beginner, these nail designs are easy to create for everyone. So, are you ready to get a dip into the huge pool of amazing toenail arts? If yes, let's get started!   
1. Summer Toe Nail Art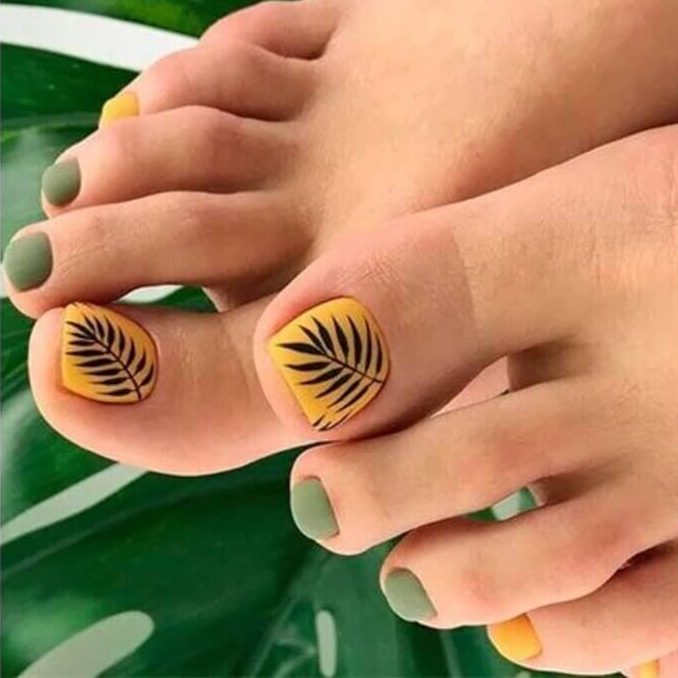 Source: unileverservices.com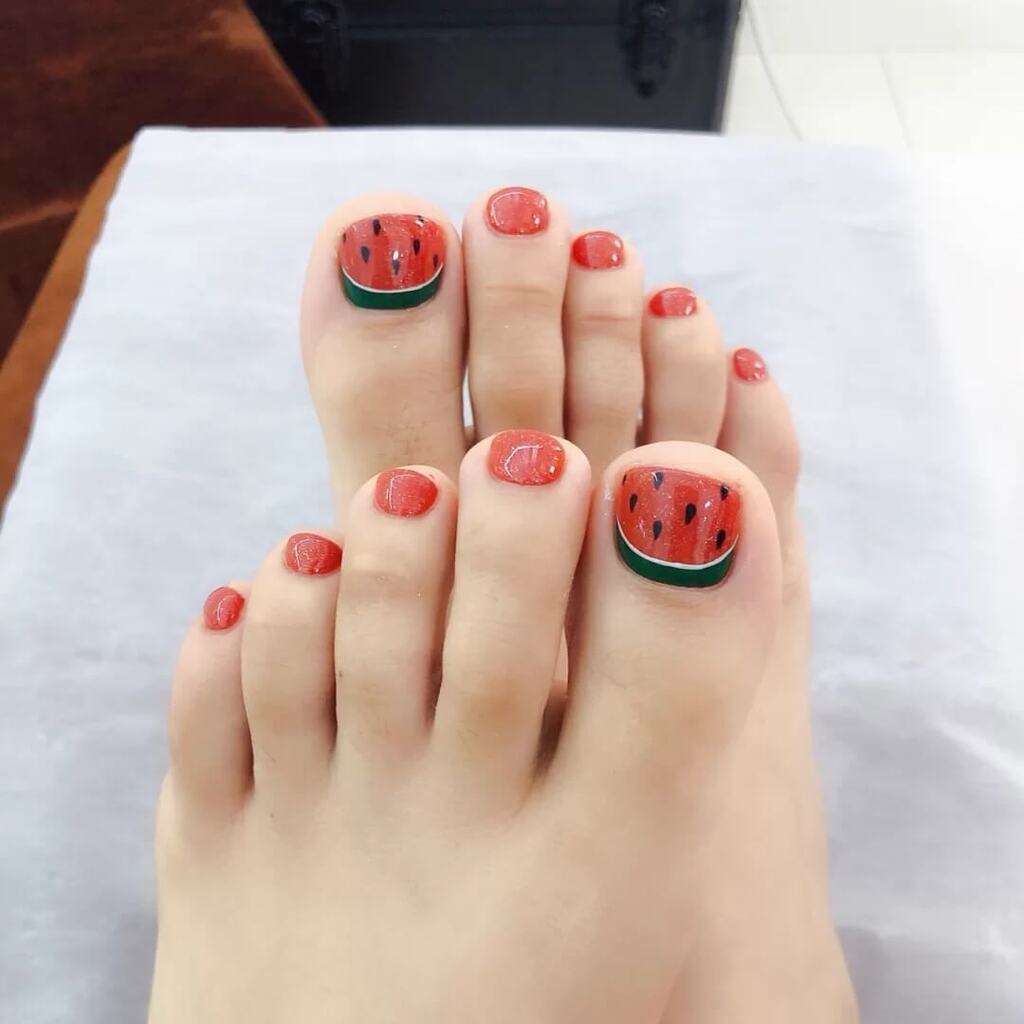 Source: vettsy.com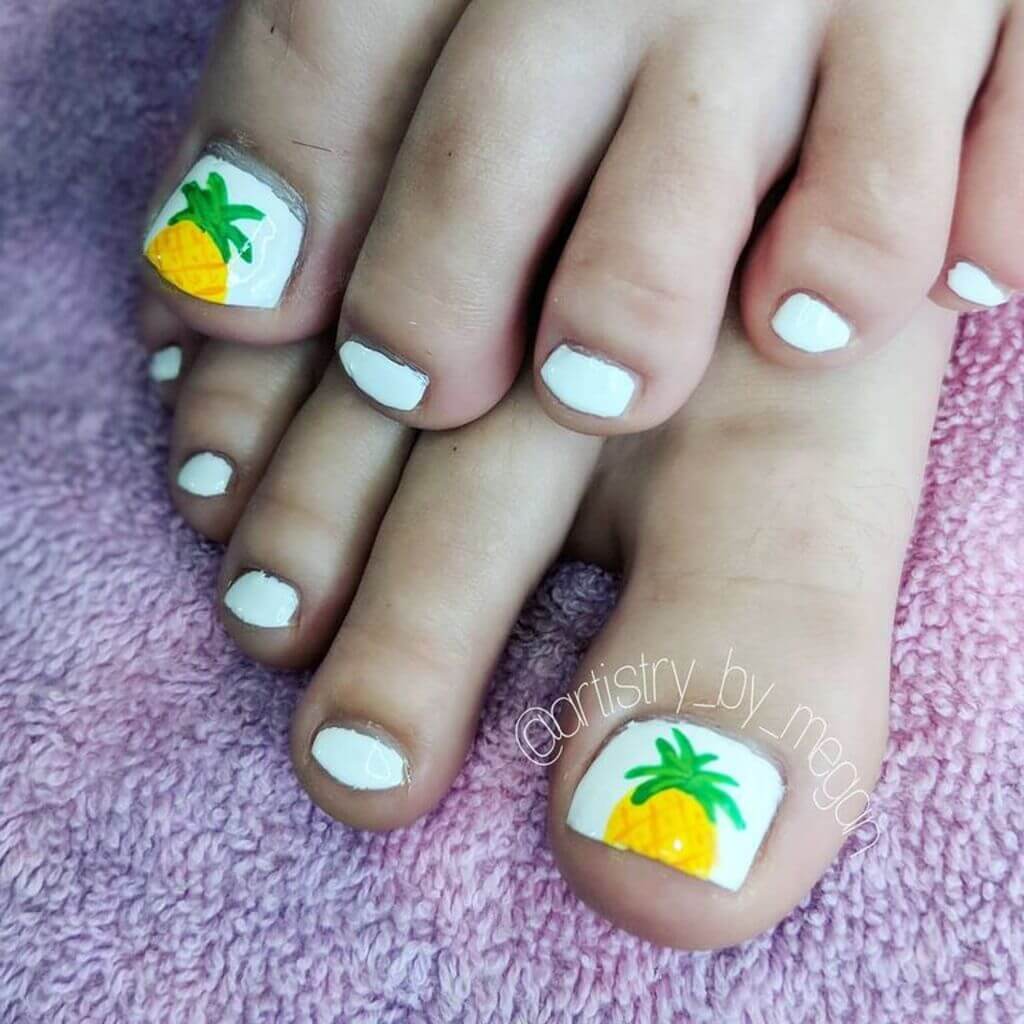 Source: hearstapps.com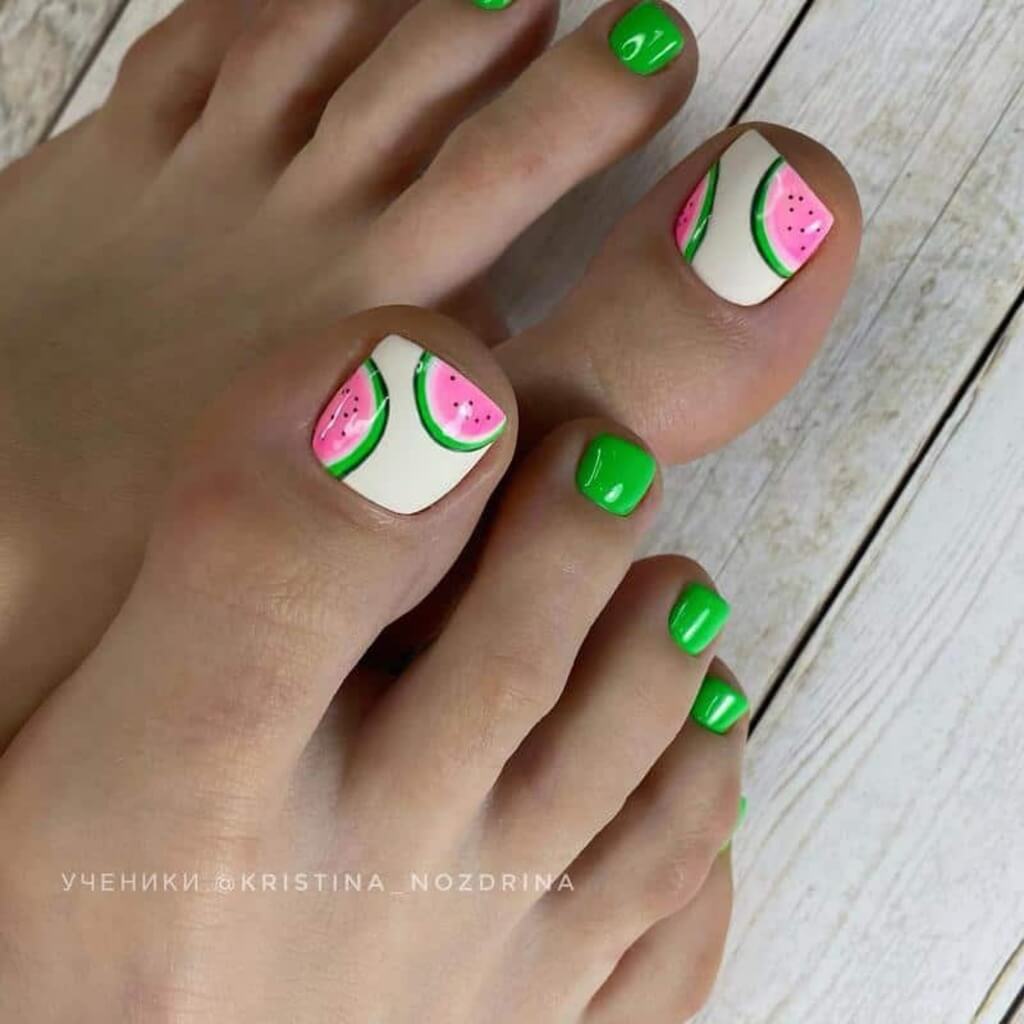 Source: tattooedmartha.com
Though this is wintertime, you can try this nail art no matter what season it is, or you can wait till summer! There are countless designs when it comes to summer nail arts. From fruit designs to floral patterns, you can try anything as all look good. Pineapple and watermelon designs are one of the popular ones. 
You can also match these summer white toe nail designs with your dress or accessories. Just make sure to use bright and bold colors such as yellow, red, orange, and green as they perfectly bring the vibrant and playful vibes of the hot season! These fun toe nail designs are super simple to create and look absolutely cute. 
2. Toe Nails With Glitter Accent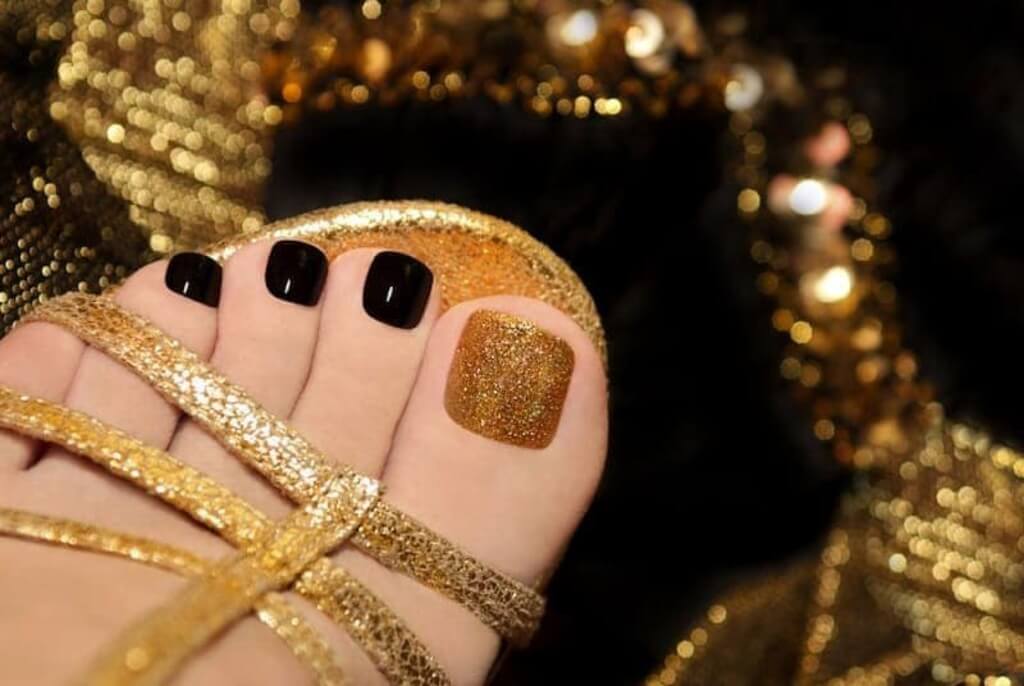 Source: naildesigncode.com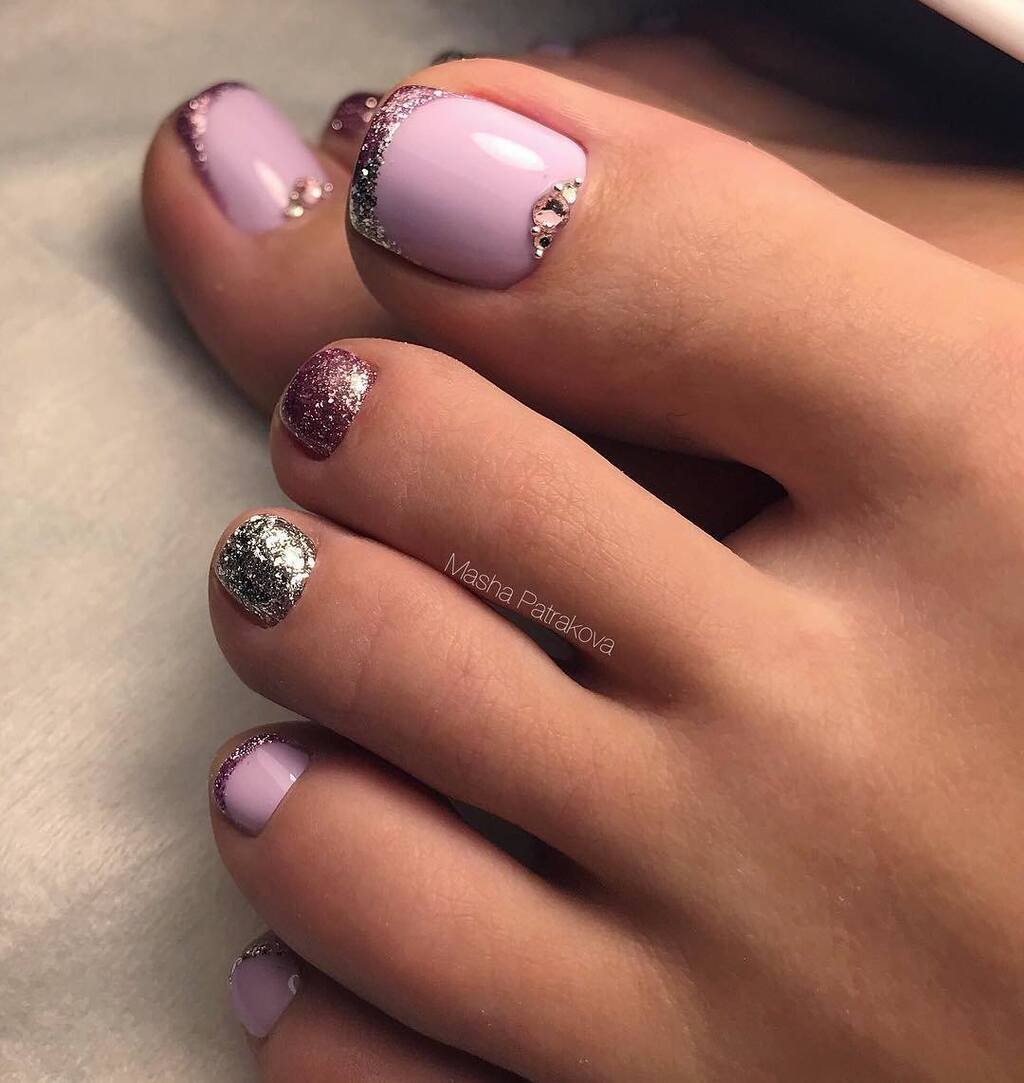 Source: ratatum.com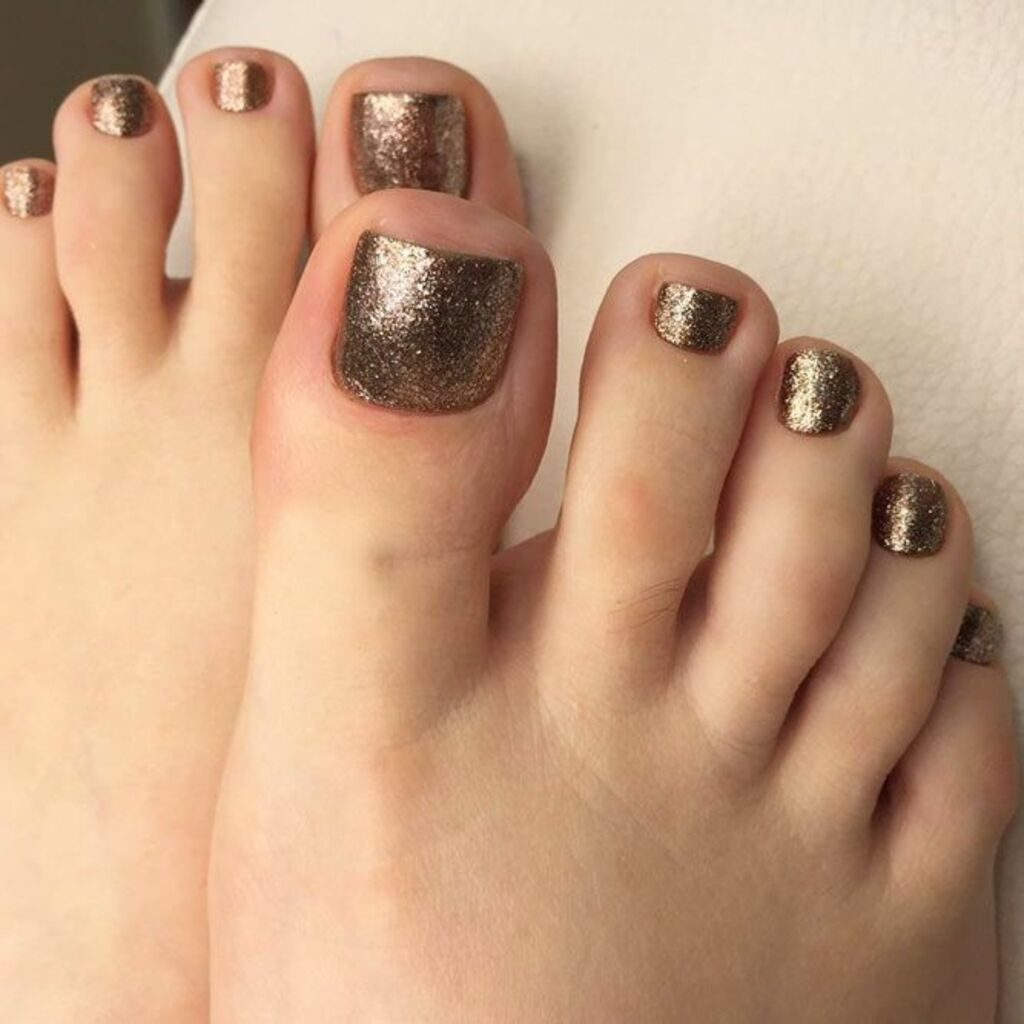 Source: pinimg.com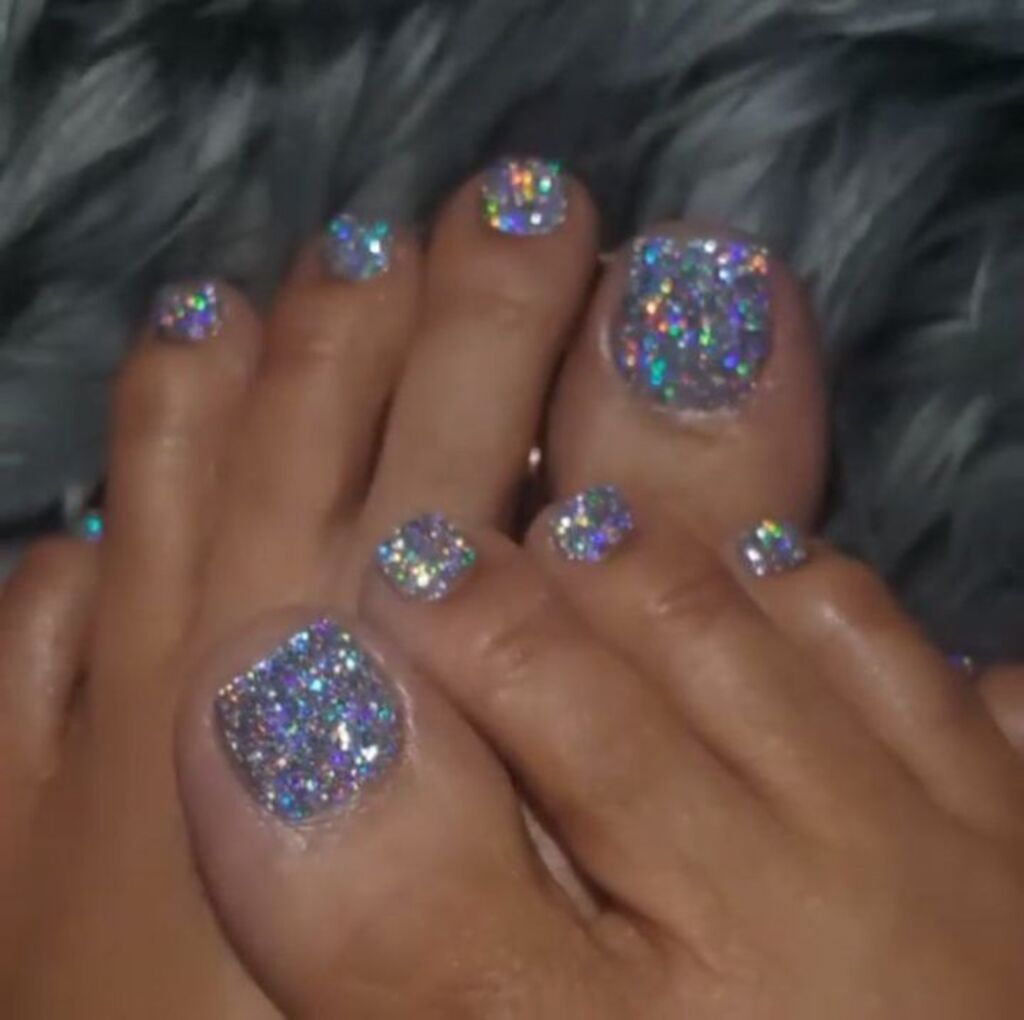 Source: pinimg.com
The holiday season is already up, add some glamour to your nails, and for that, there is nothing better than glitters! Whether you want to attend a Christmas party, New year party, or a family dinner with your close friends and family. These nails will catch the instant attention of the people. 
You can put glitter on every nail, and if that's too much for you, you can just only paint your toe nail in the glitter nail polish and paint rest in a similar shade. Look at the above images for references. This way, you can get stylish nails without looking too much!  
3. Pink & Purple Alternative French Manicure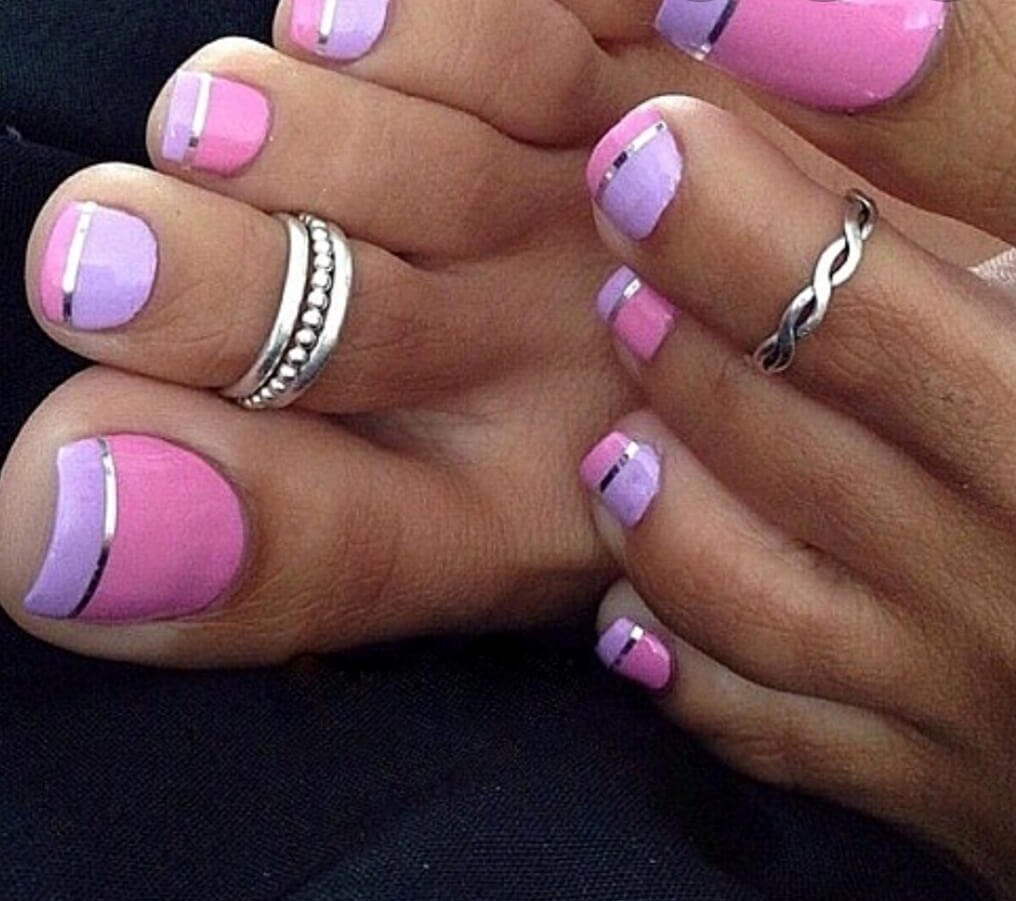 Source: bg-sex.net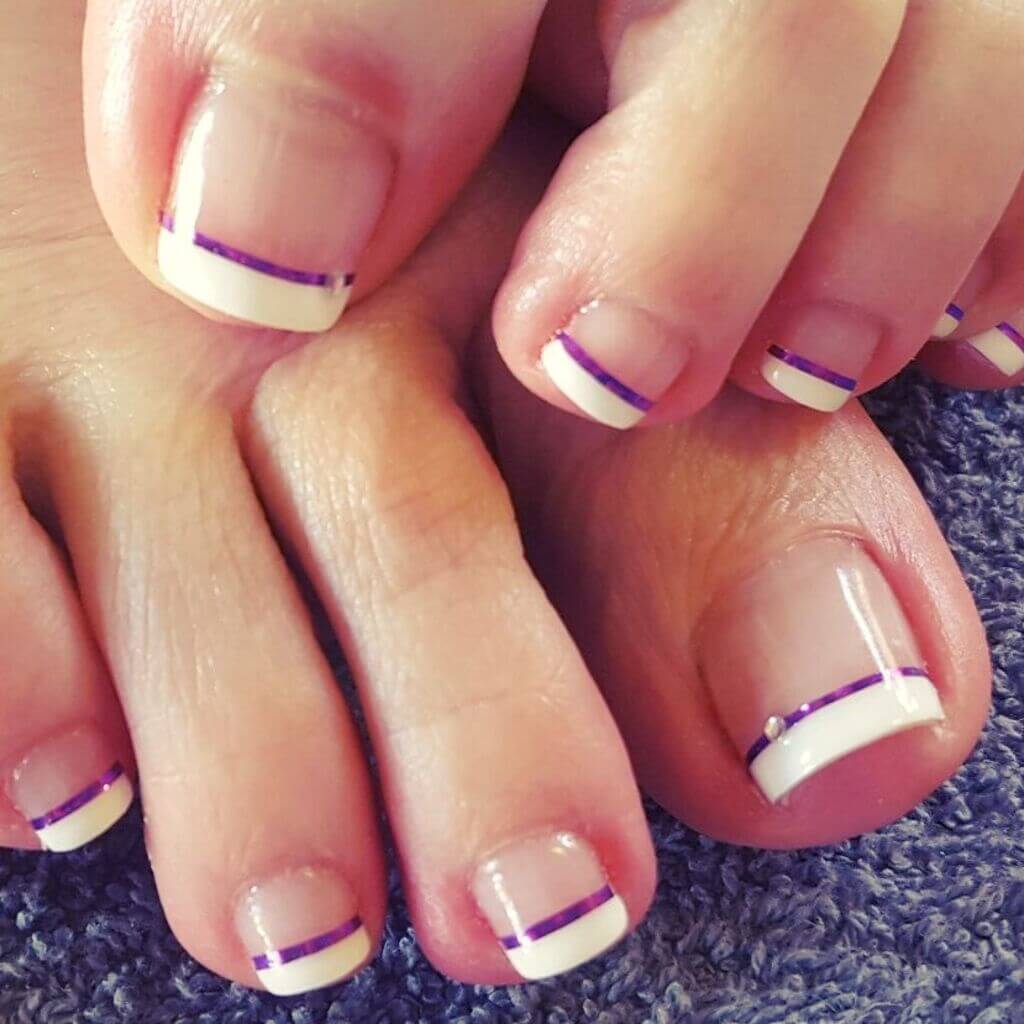 Source: pinimg.com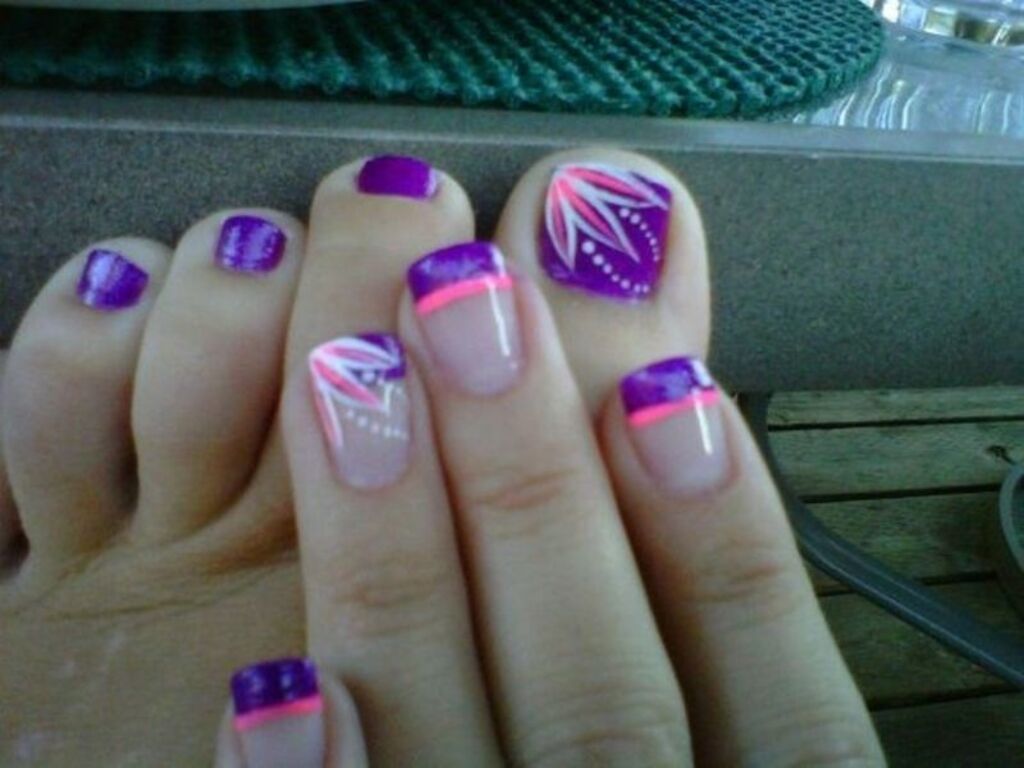 Source: pinimg.com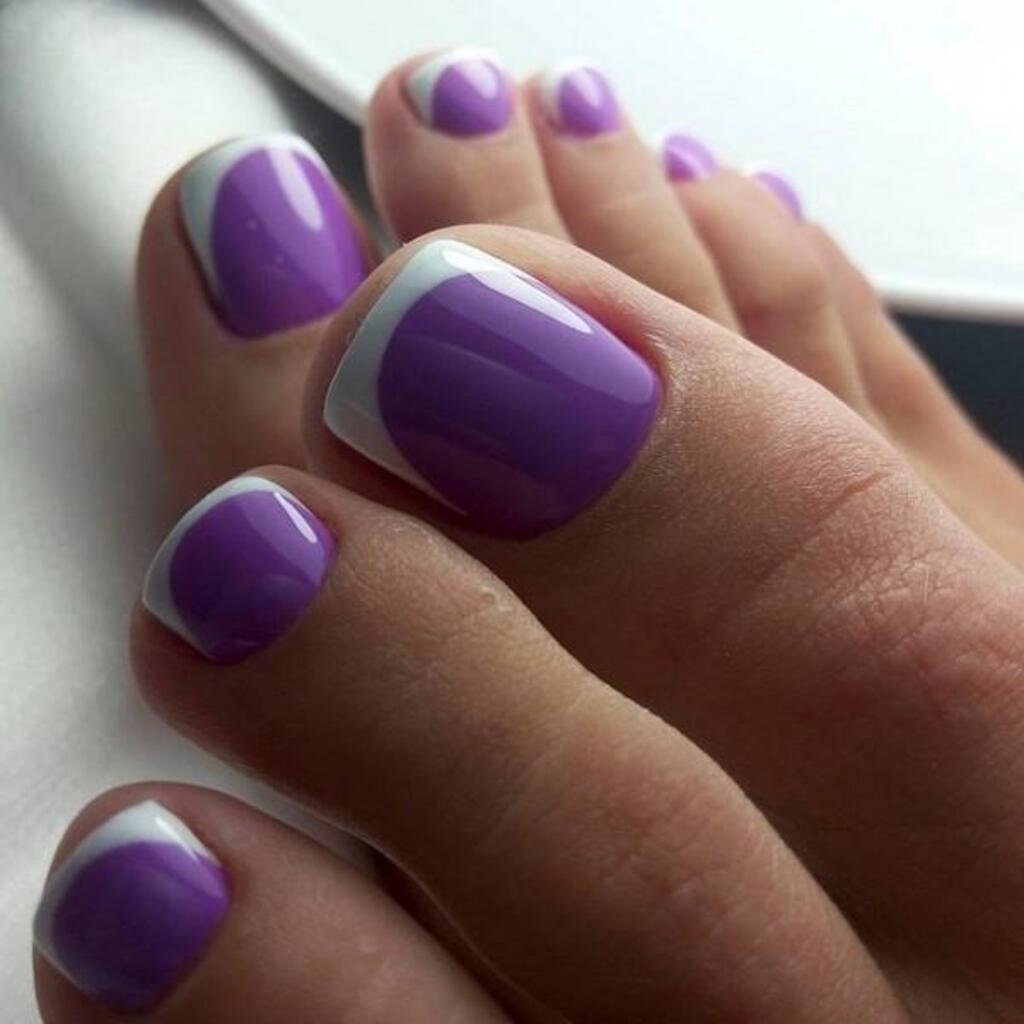 Source: amazonaws.com
Pink and purple: An ultimate color combination that looks on every skin type! So if you're confused with a nail design, you should definitely try this color combo. You can either include bold or pastel pink and purple in your toe nail design. 
On top of that, give it a twist with a french manicure! Place the colors according to your liking and finish the design with either a white french line or silver glitter lines. This will give you an elegant and classy design. You can also reverse the colors for each toe nail. 
4. Trendy Colorful Stripes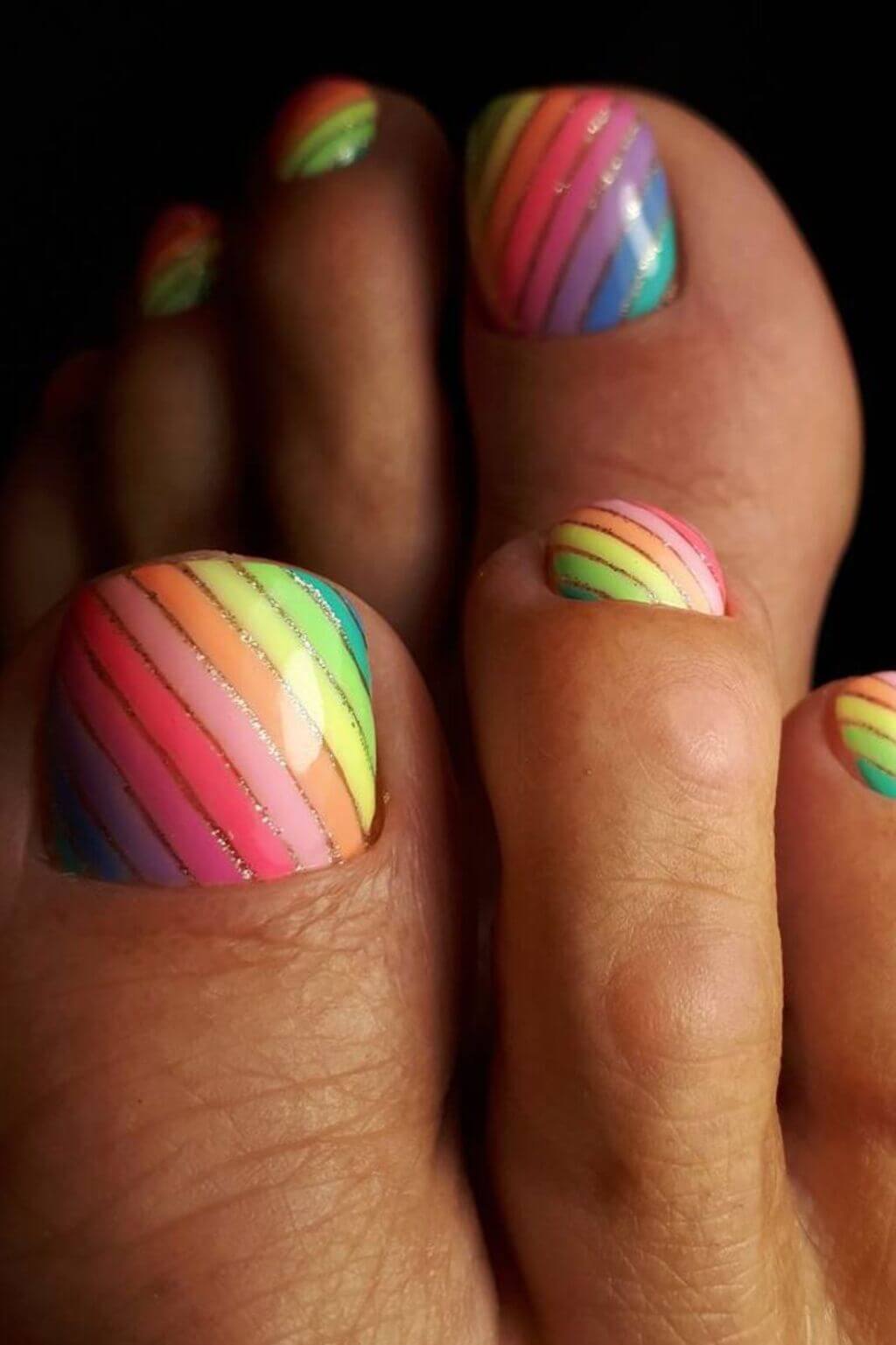 Source: hearstapps.com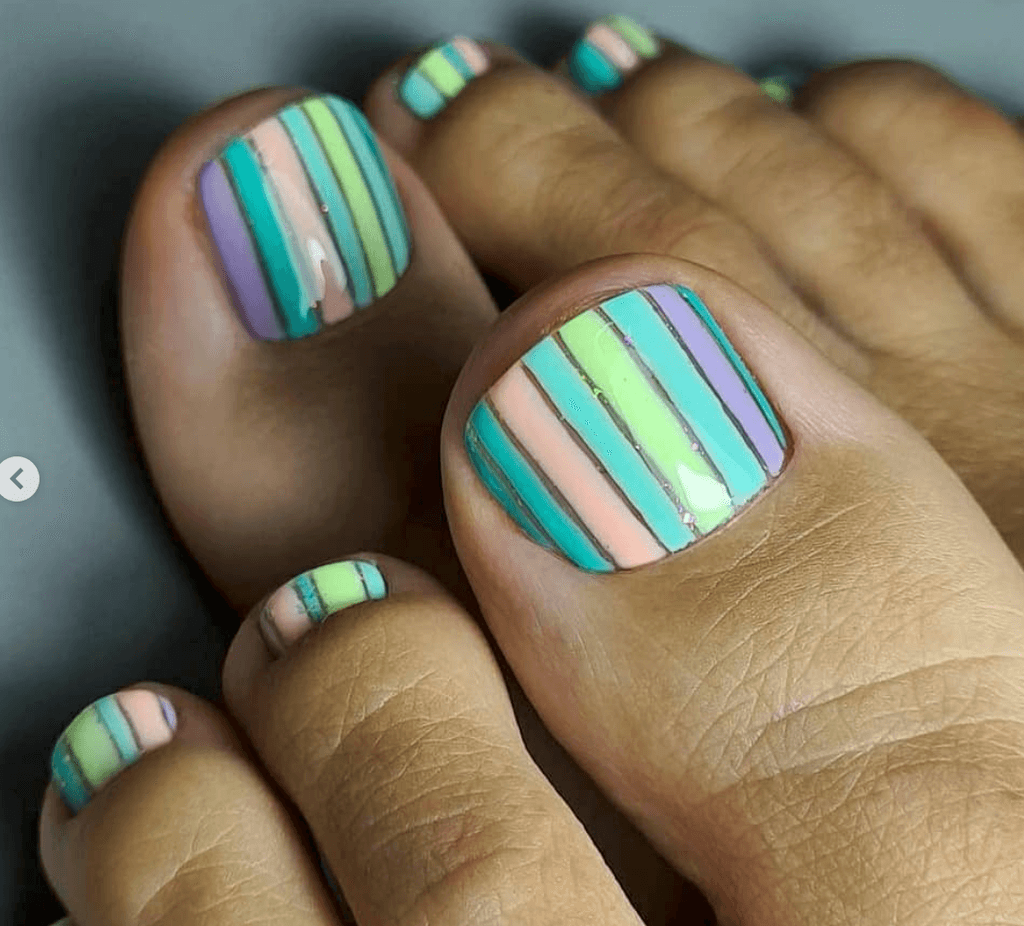 Source: googleusercontent.com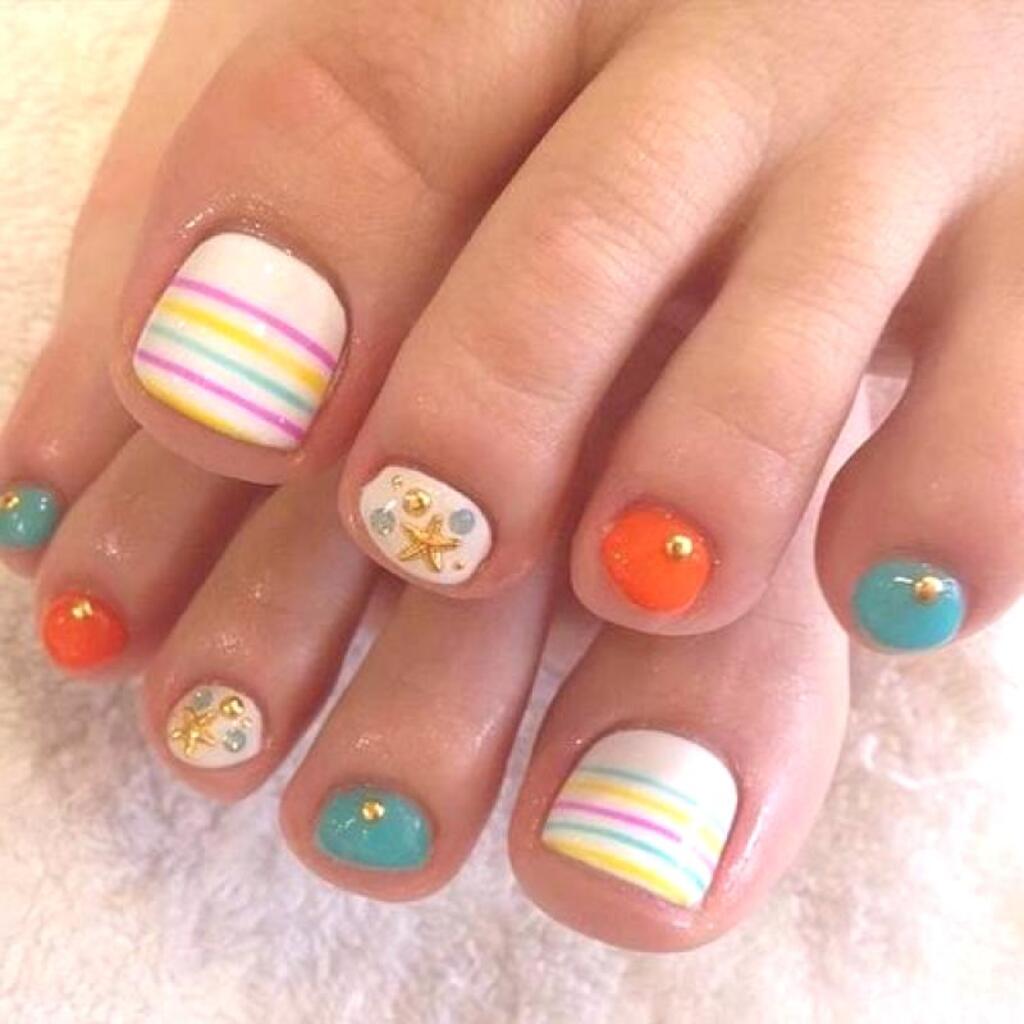 Source: upside.sk
Add a fun factor to your toe nails with some colorful stripes! You can include everything from bright and bold colors to neon shades; you can try anything. To separate the various colors and add a glamorous touch, use gold or silver glitter lines between the shades. 
Regardless of the season, you can use this rainbow-colored toe art any time. These rainbow designs are so in trend right now. From Instagram to Pinterest, you can see this nail art everywhere!  
5. Chrome Silver Nails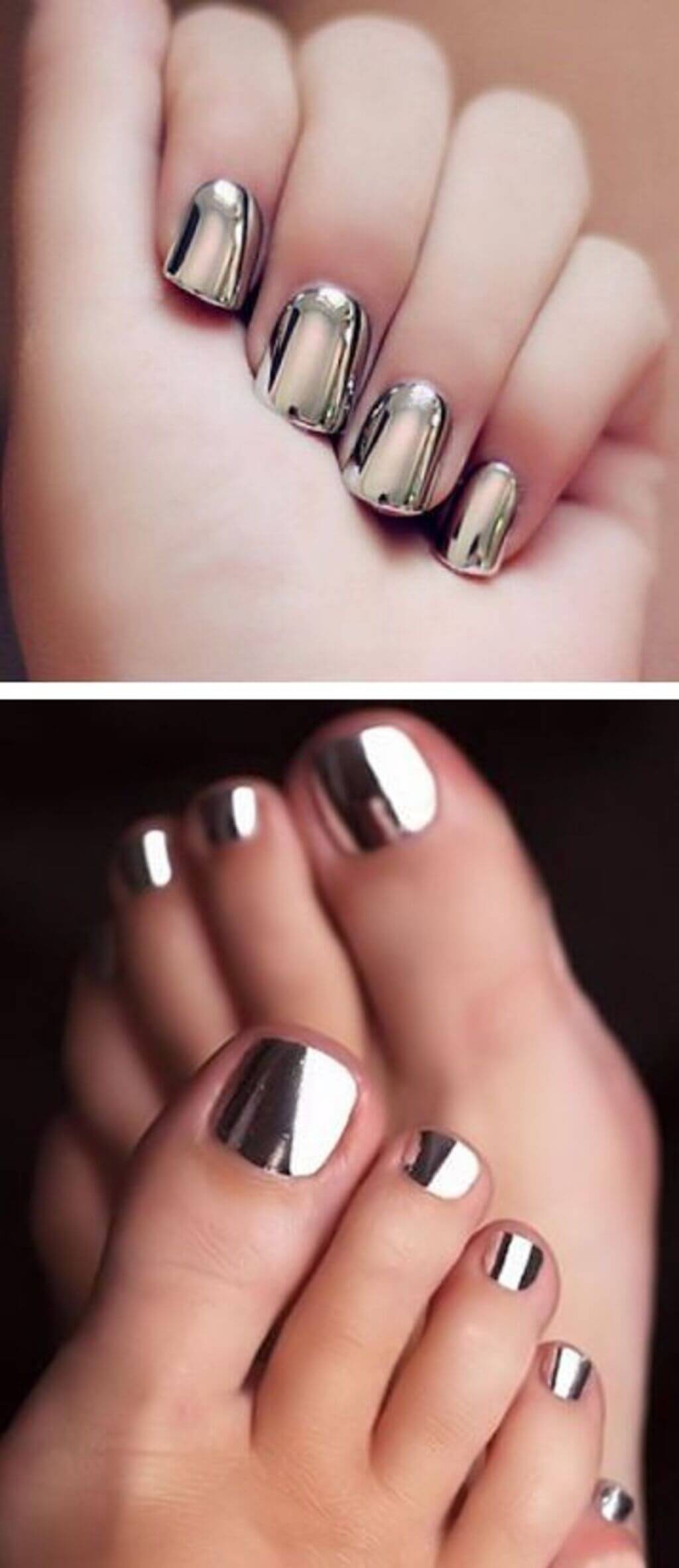 Source: stylesweekly.com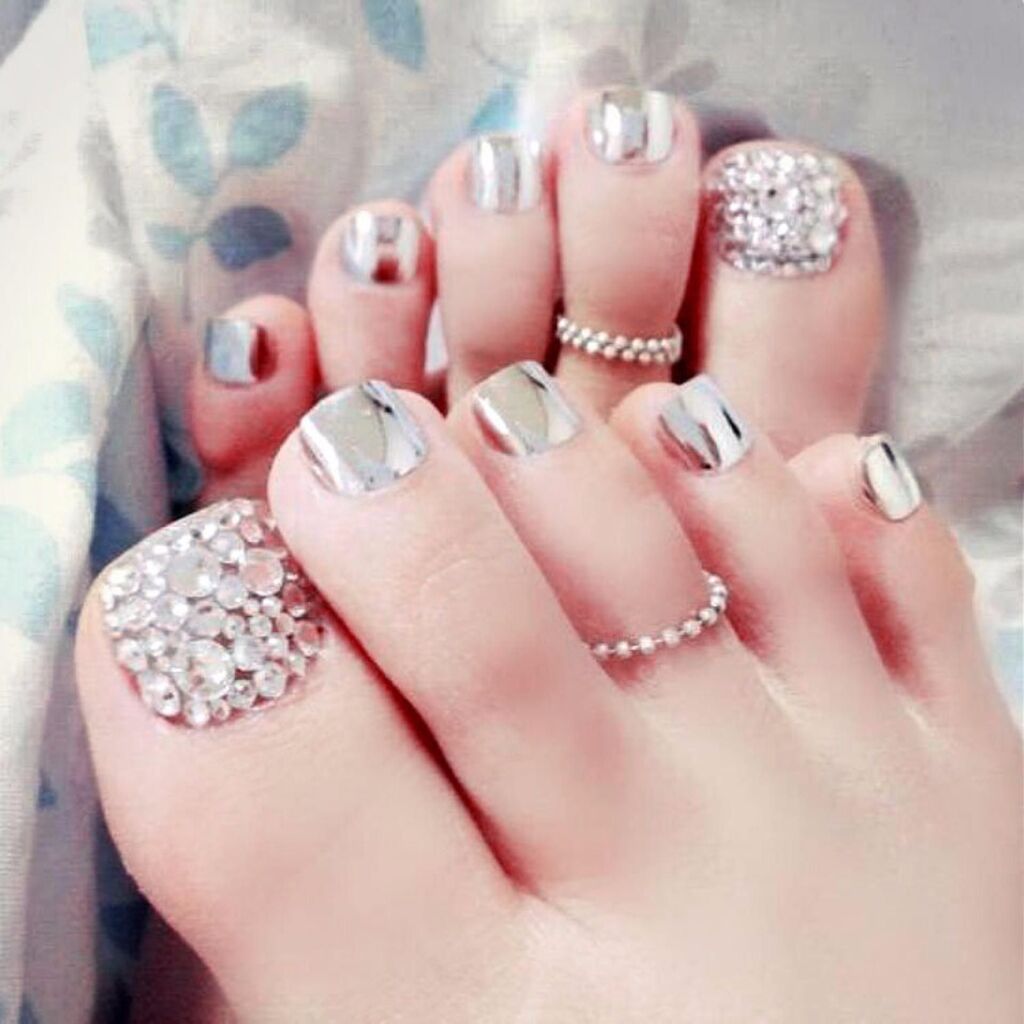 Source: pinimg.com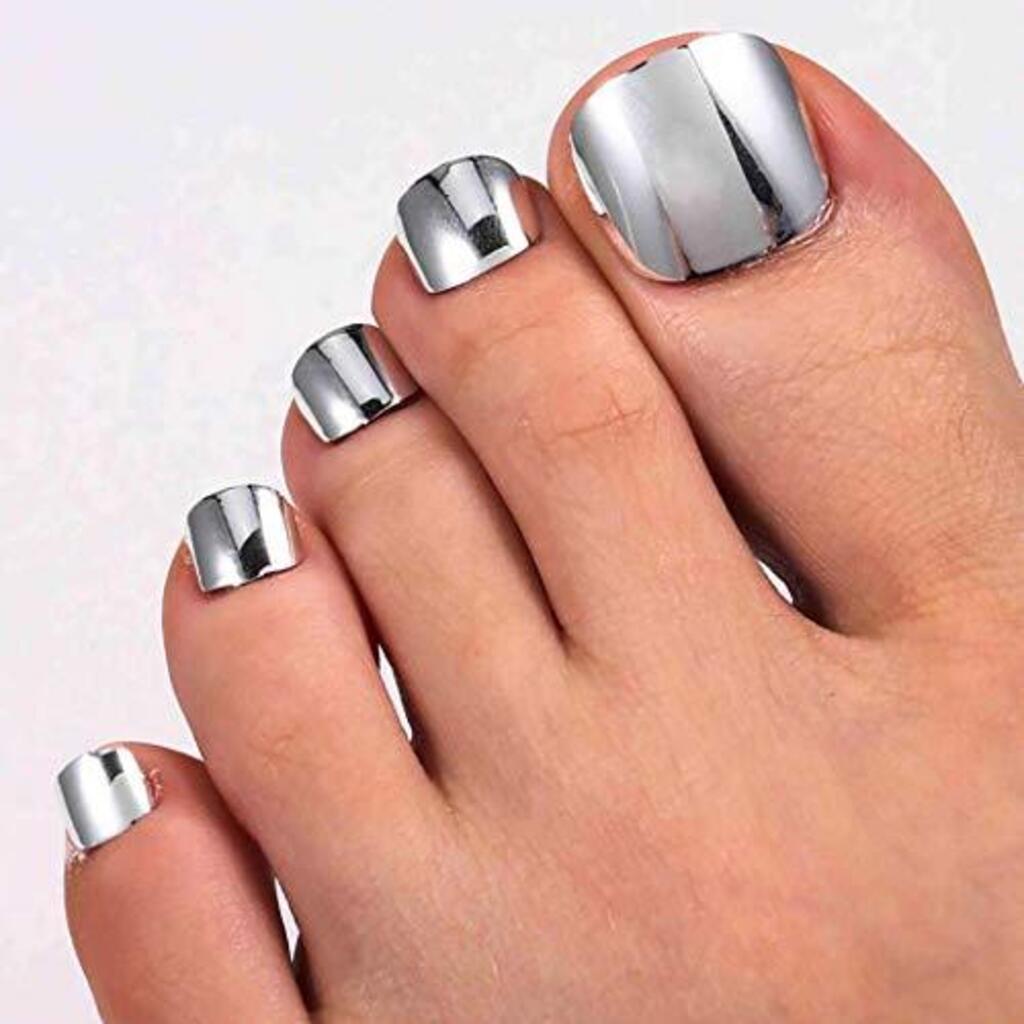 Source: shopify.com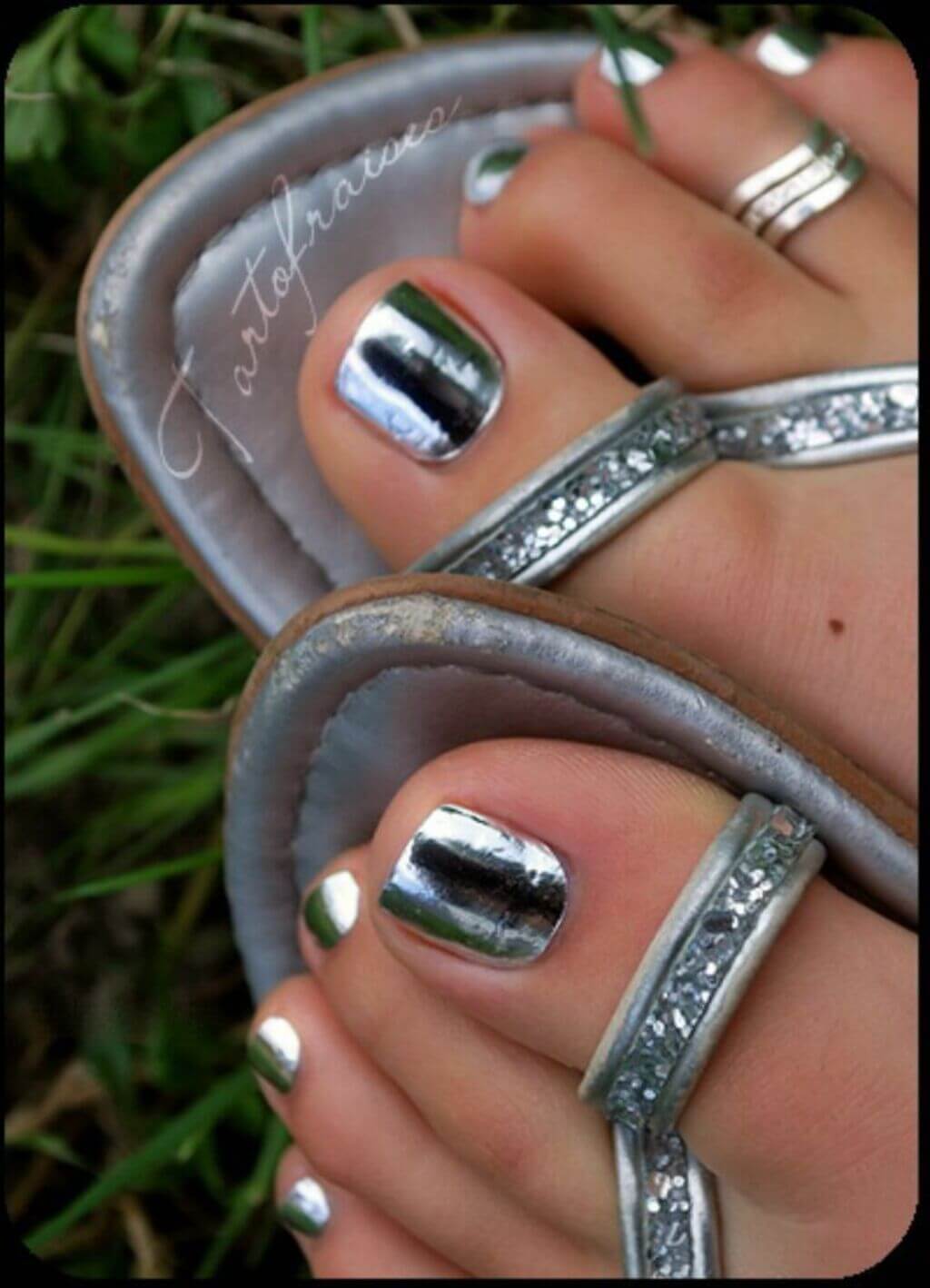 Source: pinimg.com
A perfect option for parties and any special occasion, these metallic silver nails will totally steal the show! You can also match your toe nails with your fingers and get a full-on stunning effect. 
Here the girl goes with gorgeous and shiny silver metallic chrome shade. To complete the look, wear some sparkly silver rings in your fingers, and some silver or diamond-studded sandals if you're ready to head out! 
6. Geometric Toe Nail Designs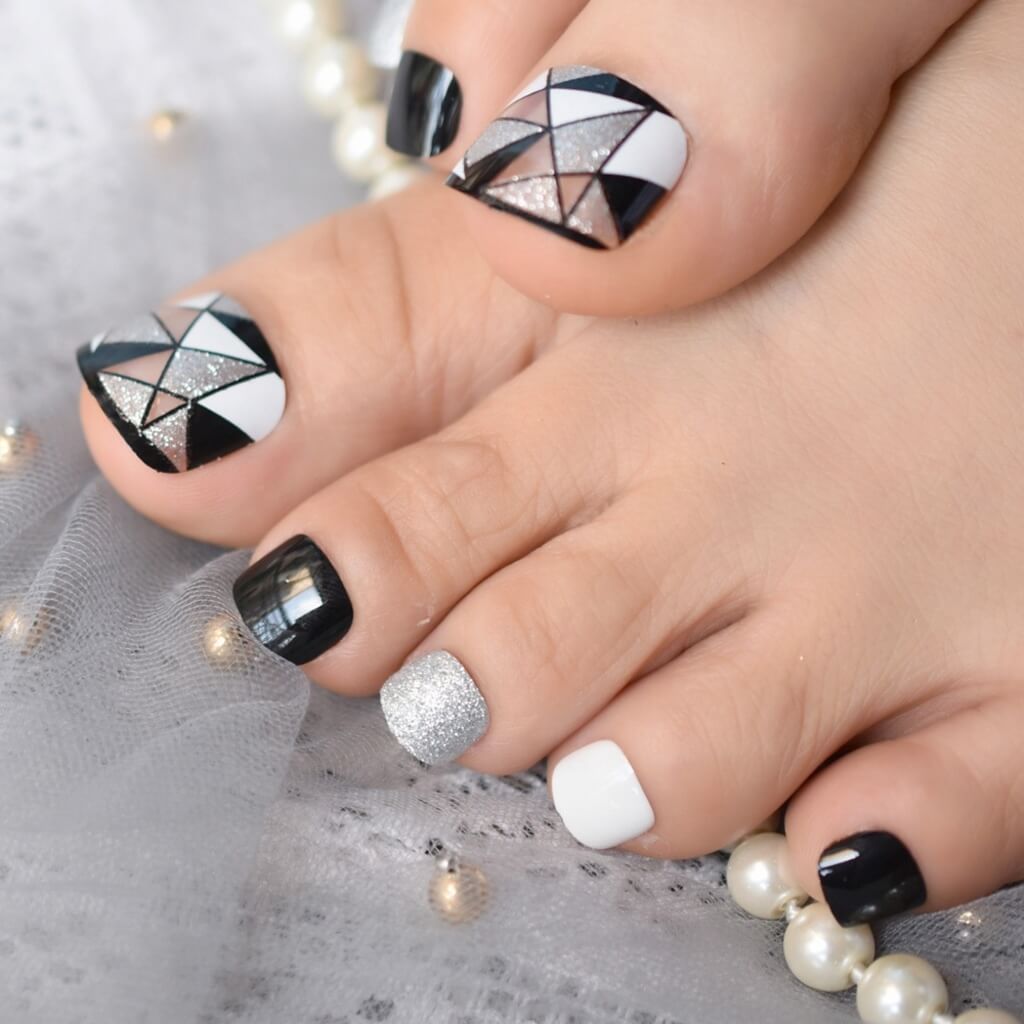 Source: alicdn.com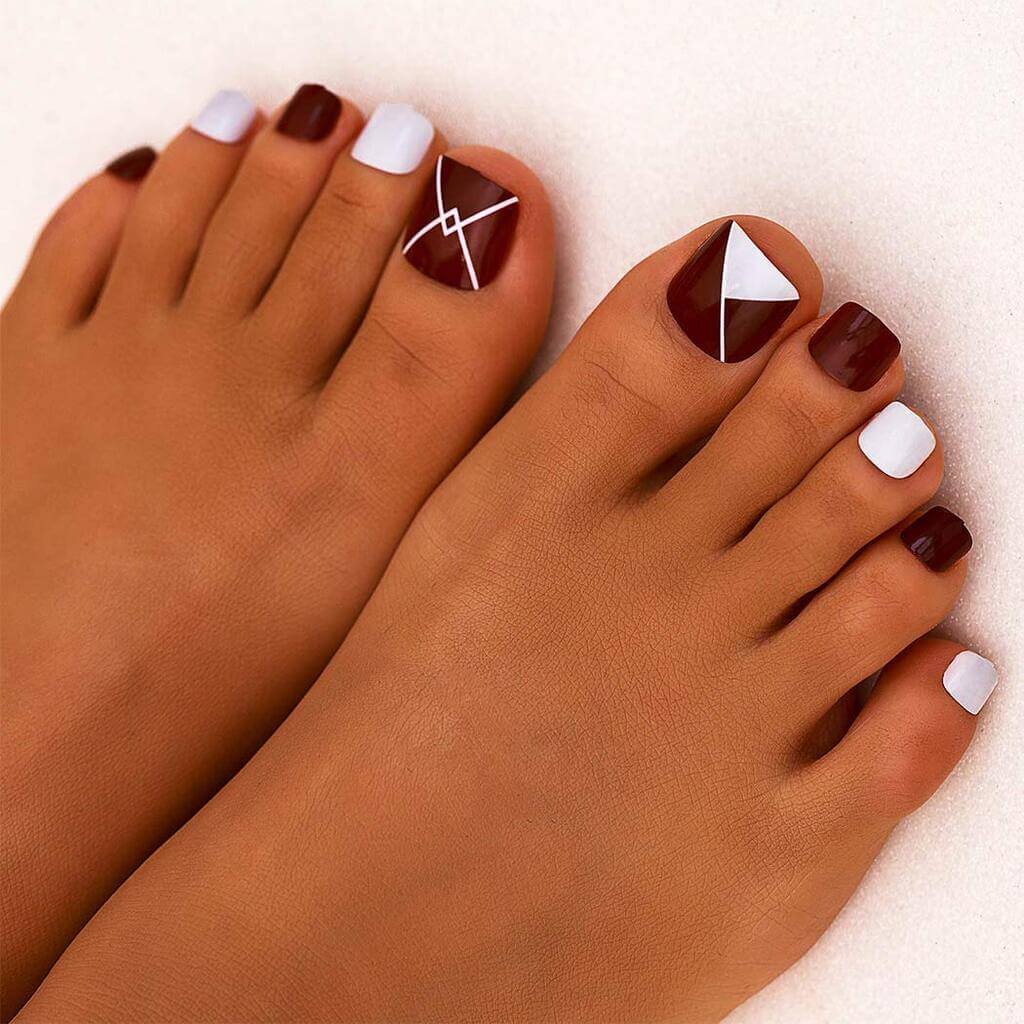 Source: amazon.com
This time instead of simple nail designs, try geometric-inspired nail art! From vertical lines to full-on chevron patterns, there's something so special about this nail pattern. You can use various color combinations and create fantastic patterns! 
Many people think that these types of toe nail designs with lines are quite complicated and hard to create. However, that's not true! With the use of simple tools and things like tape or a pointy paintbrush, you can achieve the desired results and that too in a few minutes! 
Make sure to use contrasting colors for stripes/patterns and a base for these elegant white pedicure designs. For example, if you're using a dark color as a base, use white or any lighter color shade for drawing geometric patterns or designs. 
7. Embellished French Tip Toe Nail Designs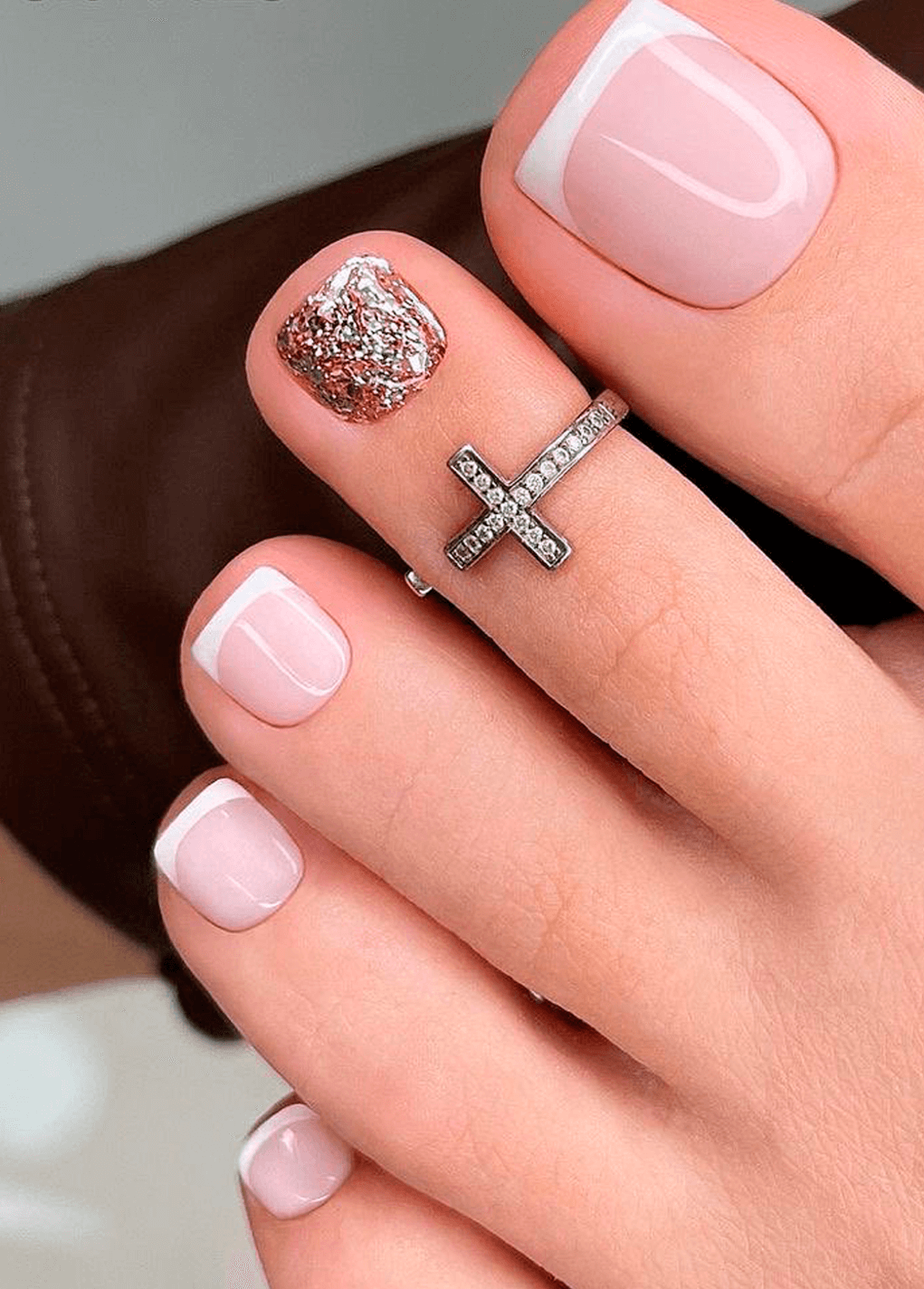 Source: pinimg.com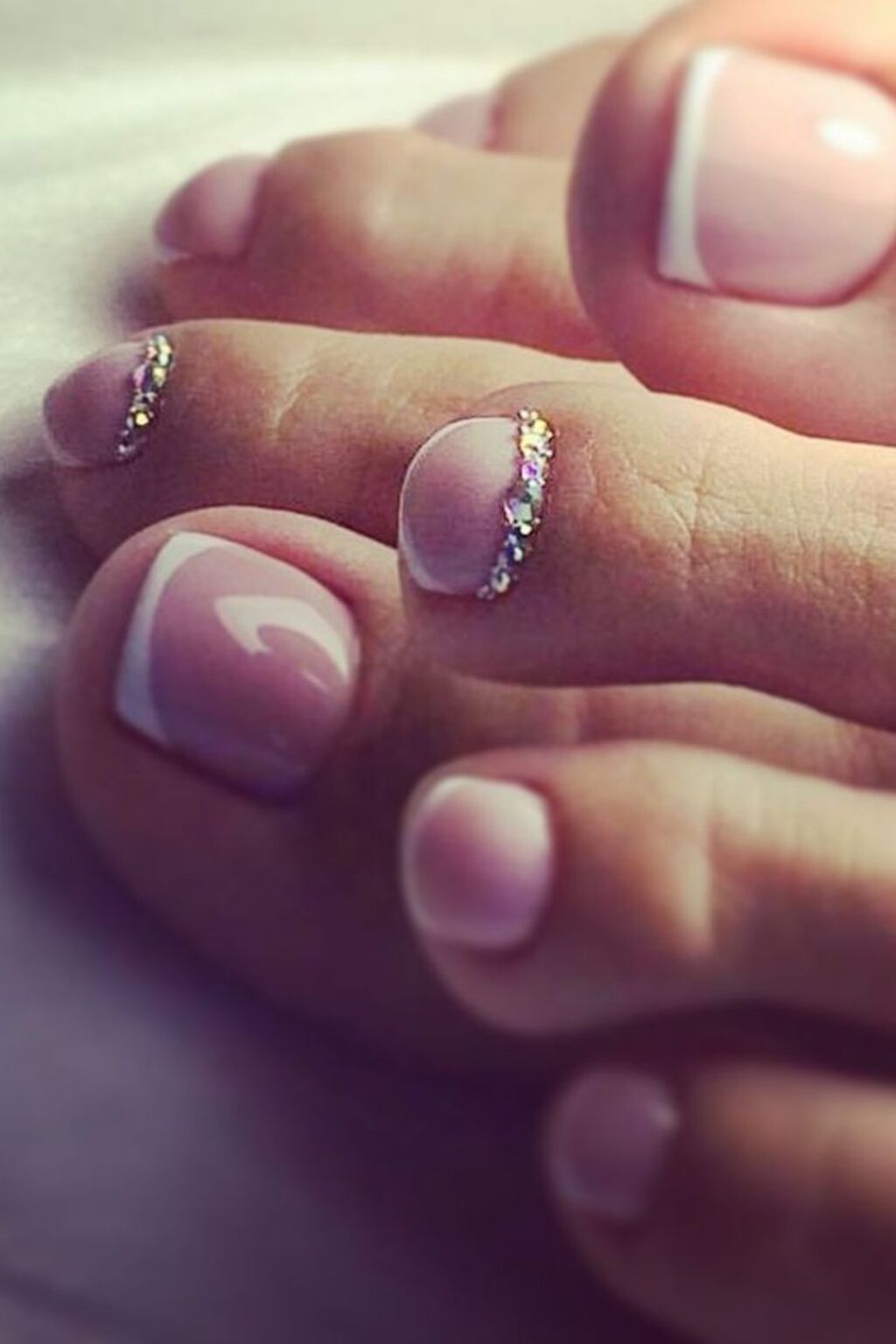 Source: hearstapps.com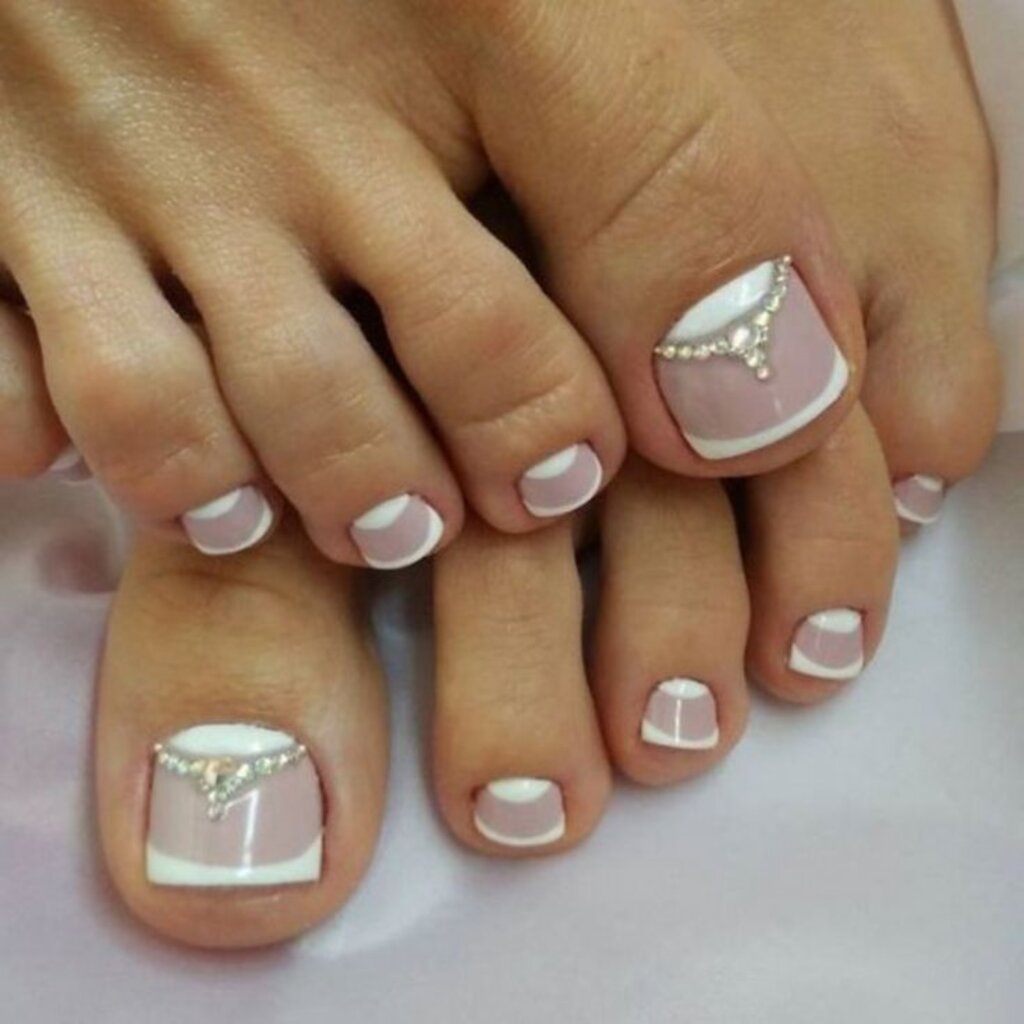 Source: imidj-sk.ru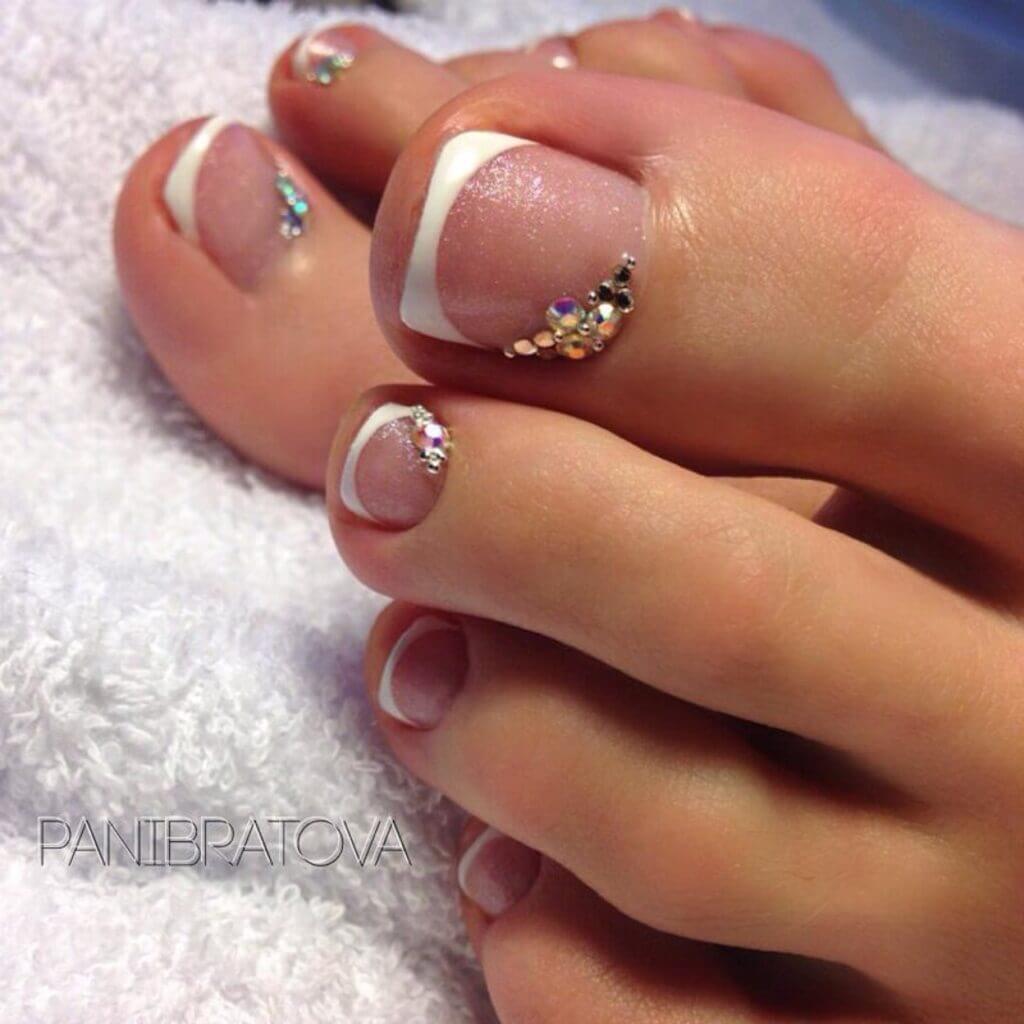 Source: fun-gate.ru
Whether you're attending someone's wedding or it is your own wedding day, french nail designs are the best option to go with! To give it a more wedding-appropriate look, add rhinestone decorations. 
This will not only add a glamorous touch but also make it more feminine. Try with various nail decorations and embellishments such as stones, diamonds, and others. You can apply this directly on your nails or can also use cute acrylic toe nails.
You can either put them only on your toe (near cuticles) or on all of your fingers. You can also match it with your fingernails; both ways, these toe nail designs with rhinestones will look so mesmerising and beautiful.   
8. Charming Coral Nail Art Designs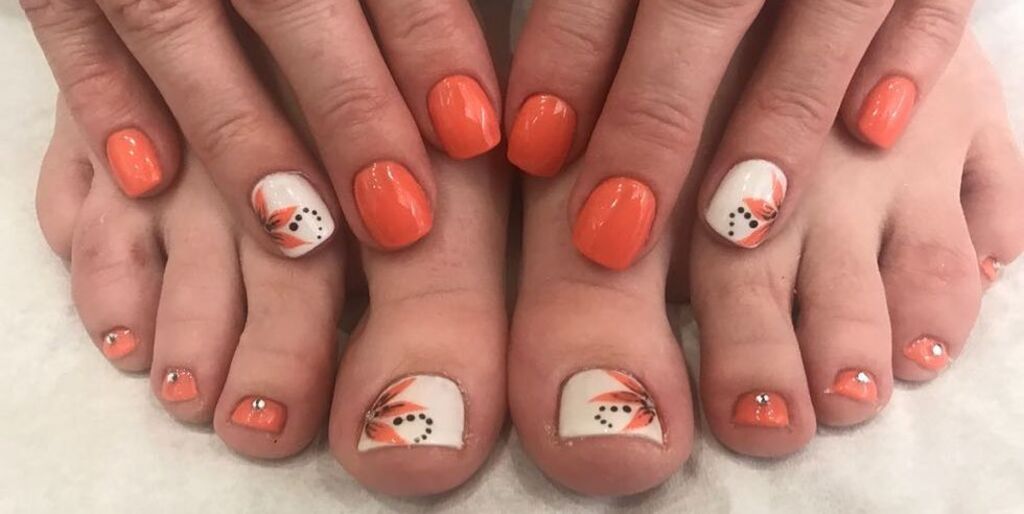 Source: hearstapps.com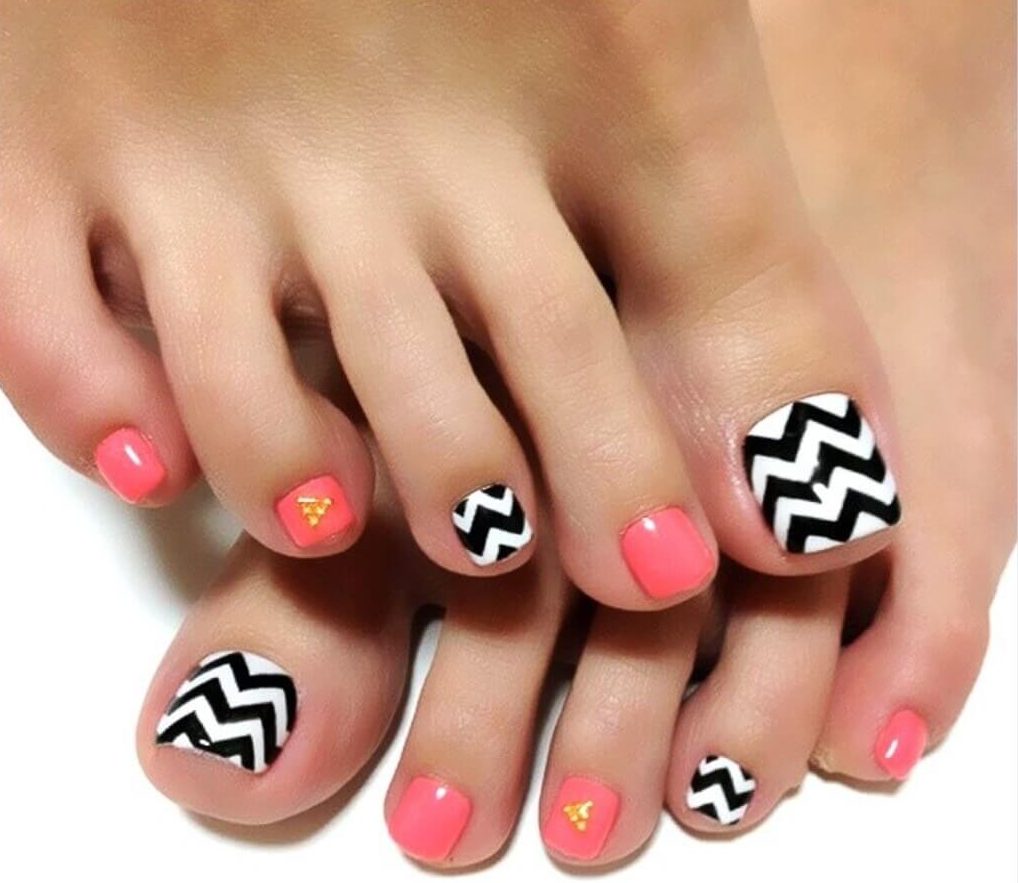 Source: olagiatingunaika.gr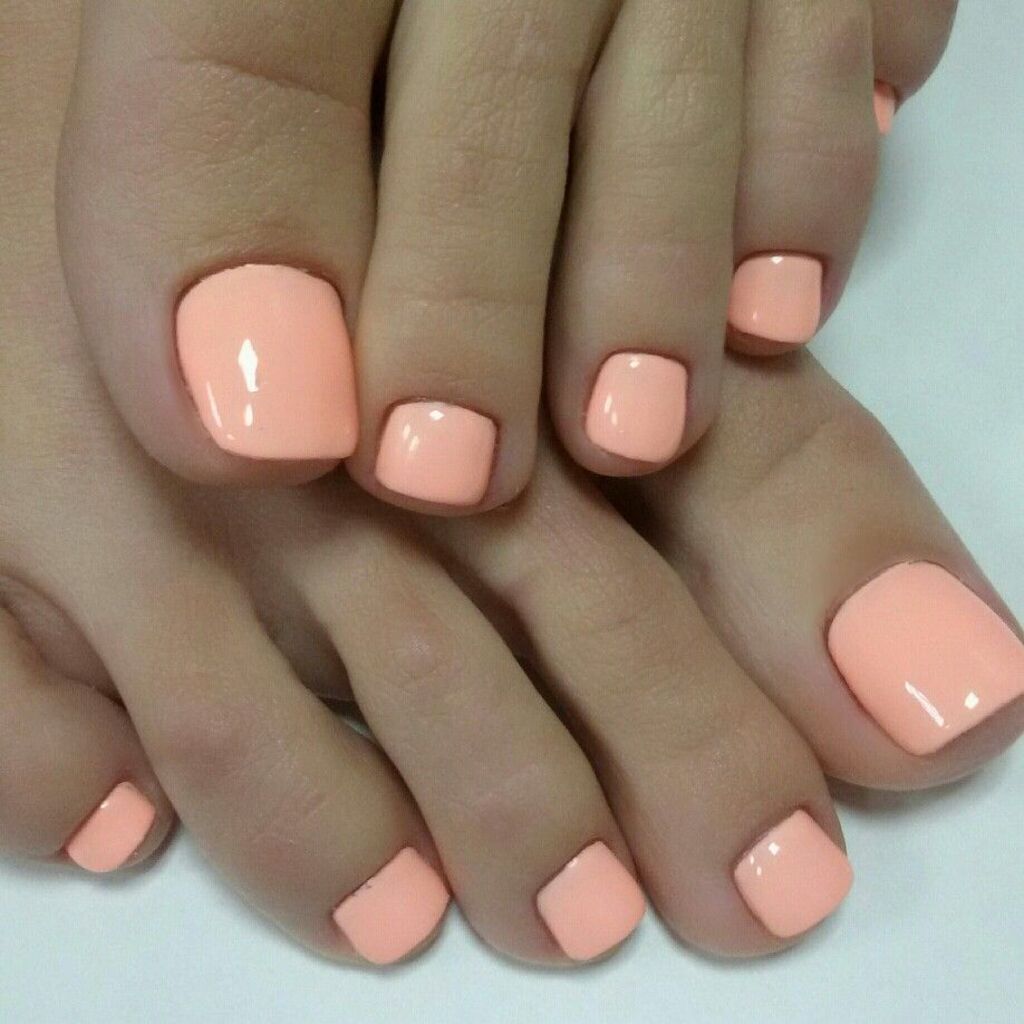 Source: pinimg.com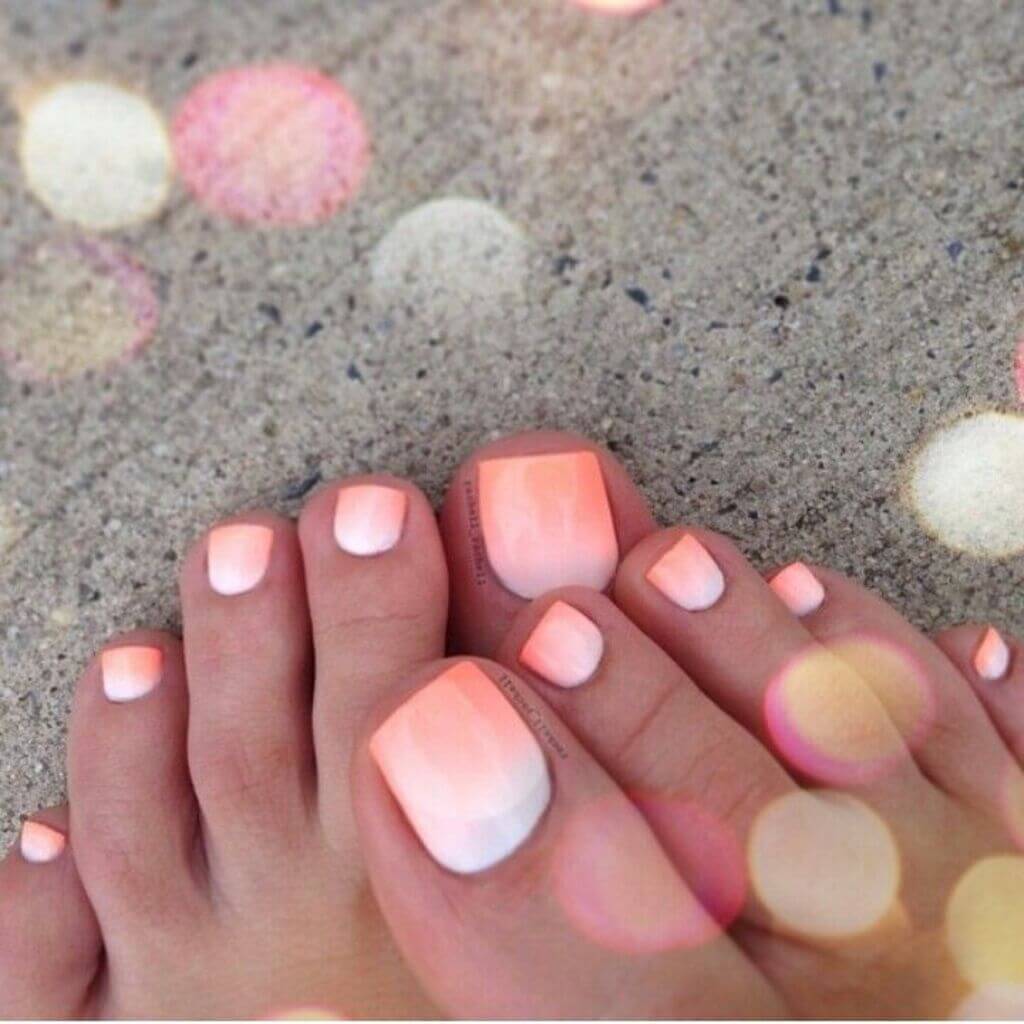 Source: pinimg.com
Are you looking for some pop of colors to use in your nail design? Try coral! This is such a vibrant and summer-appropriate color that it makes any nail art look fabulous. These coral toe nail designs flower patterns look so elegant and sophisticated.  
You can use this shade in many ways to create different looks. For example, if you want something simple, paint all your nails in a single shade of coral and if you want something fun, use it as an accent color. Pair your hands and feet with some bright and beautiful coral shade or in an ombre effect for perfect summer vibes all year round.  
Also Read: Beach Nails 2022: 20 Cool & Trendy Designs You Must Explore
9. Holographic Purple Toenails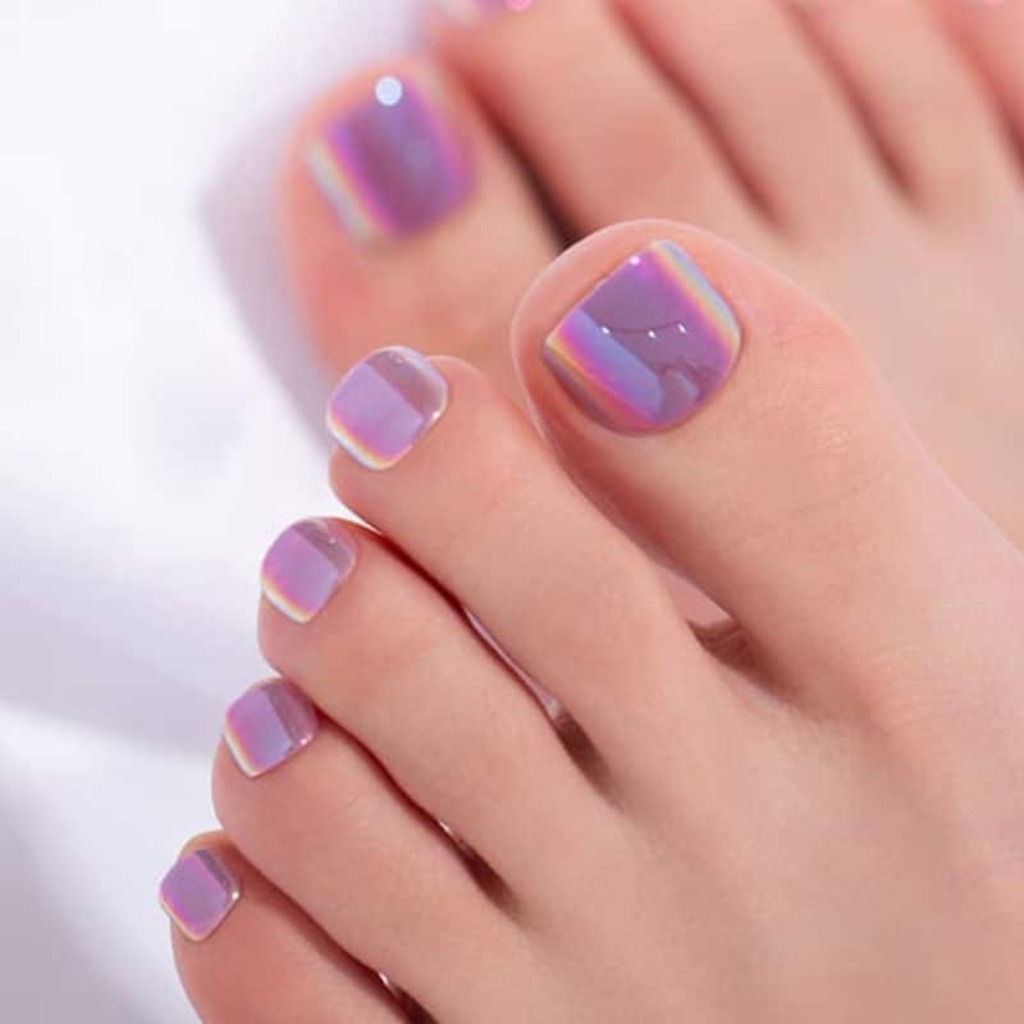 Source: thetrendspotter.net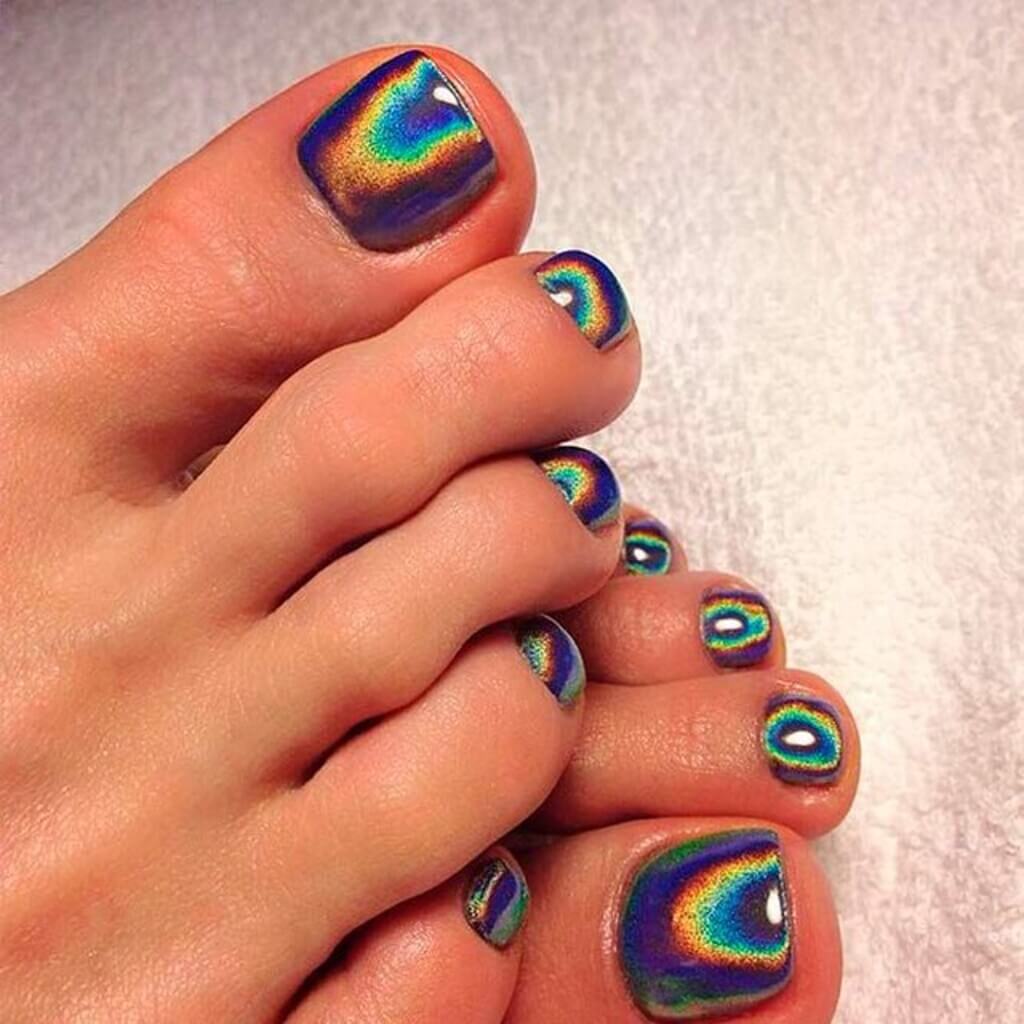 Source: staticflickr.com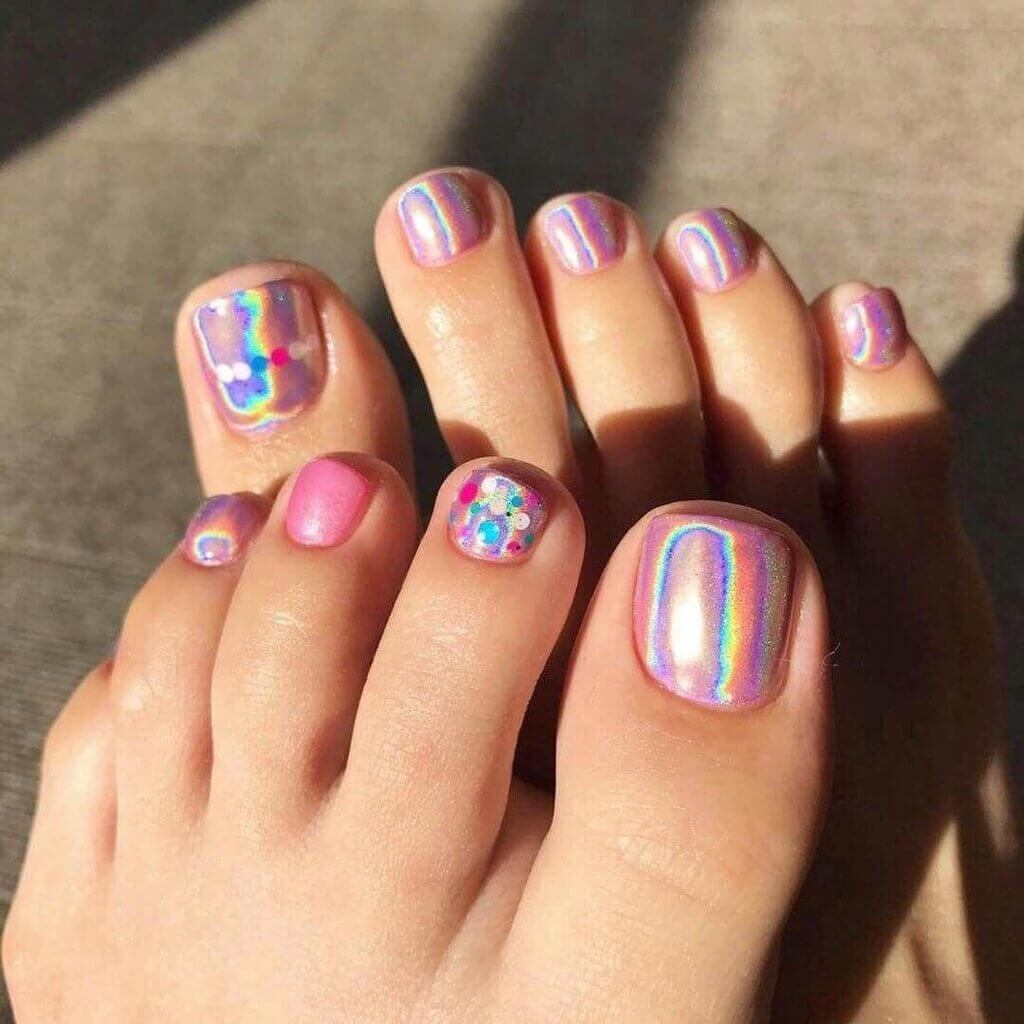 Source: glamours.name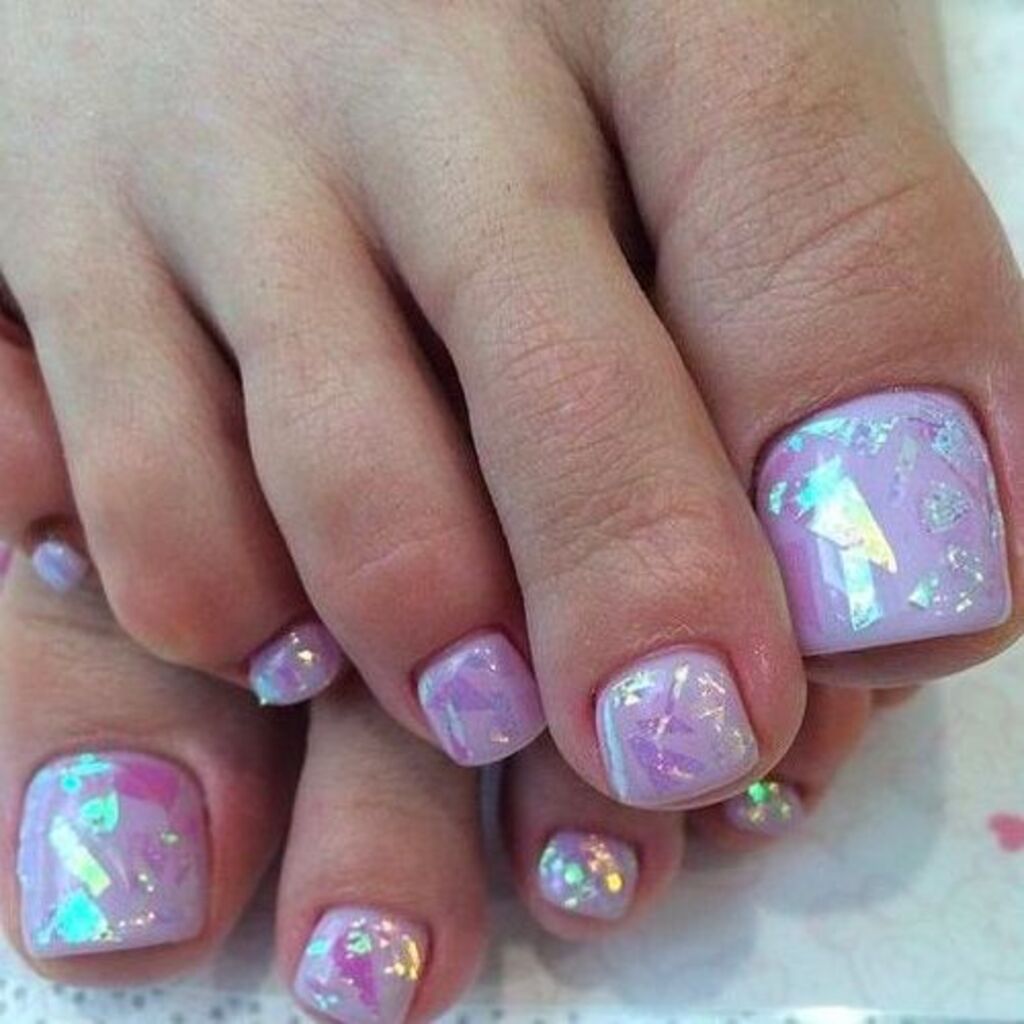 Source: chicnailart.com
Yes, you can not only use these stunning holographic designs on your fingernails but also on your toe nails! Keep your feet looking amazing all the time with these really stylish and trendy nail art. They look great on nails of all lengths and shapes. They look so beautiful, especially when they catch the sun.  
You can add some purple tone to your holographic pedicure for that EXTRA look! These types of reflective toe nail designs have been popular among girls for several years. You can either do it yourself or just get it done by a professional. A shiny lacquer and a special pigment are used to get this stunning shiny reflective appearance.  
10. Tribal Toenail Designs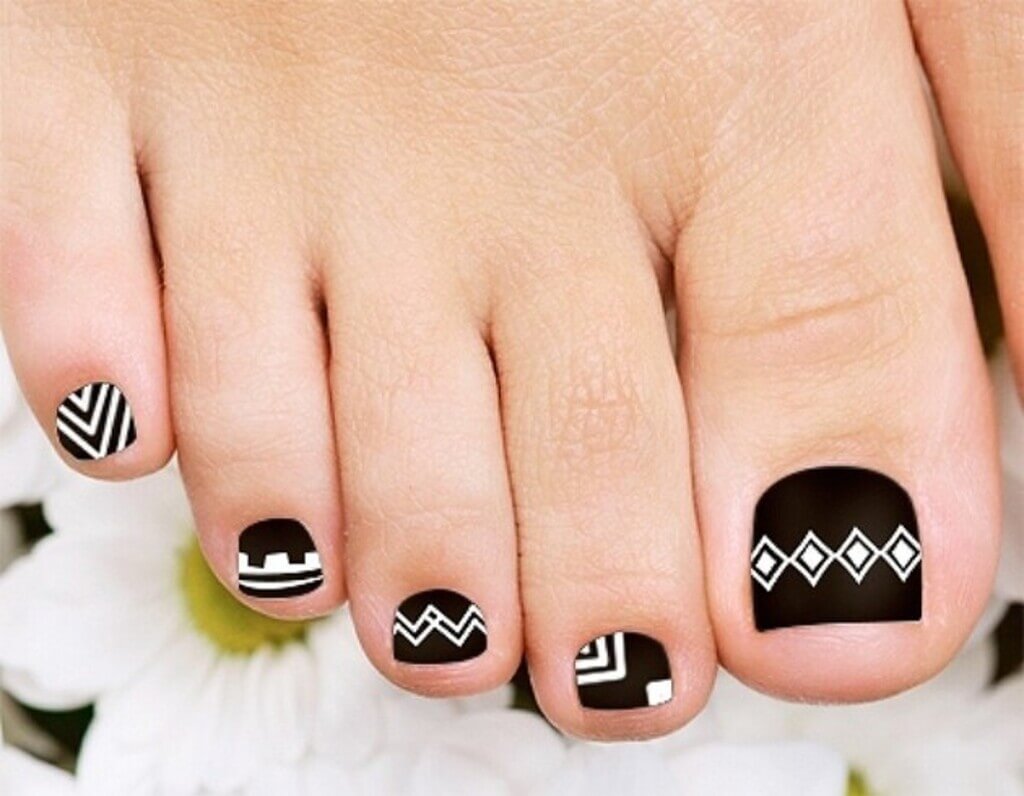 Source: fashionlady.in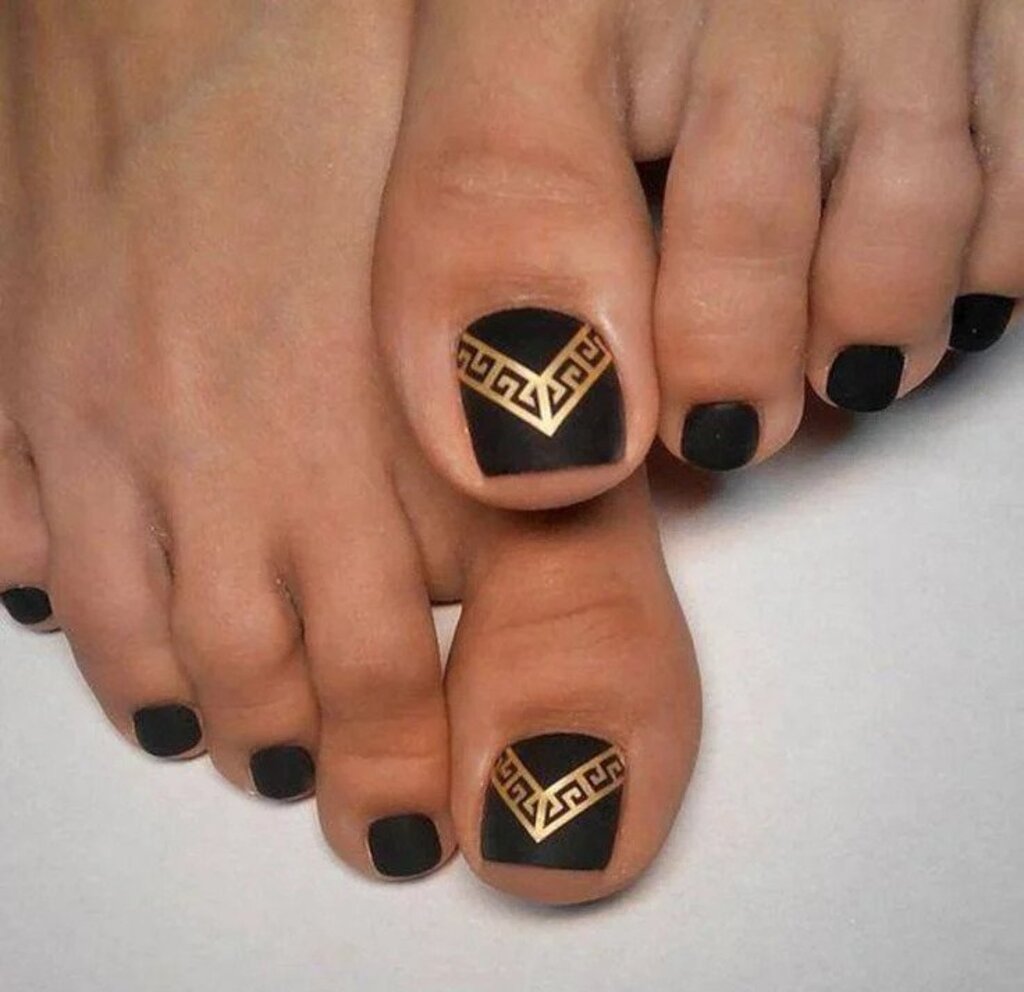 Source: okchicas.com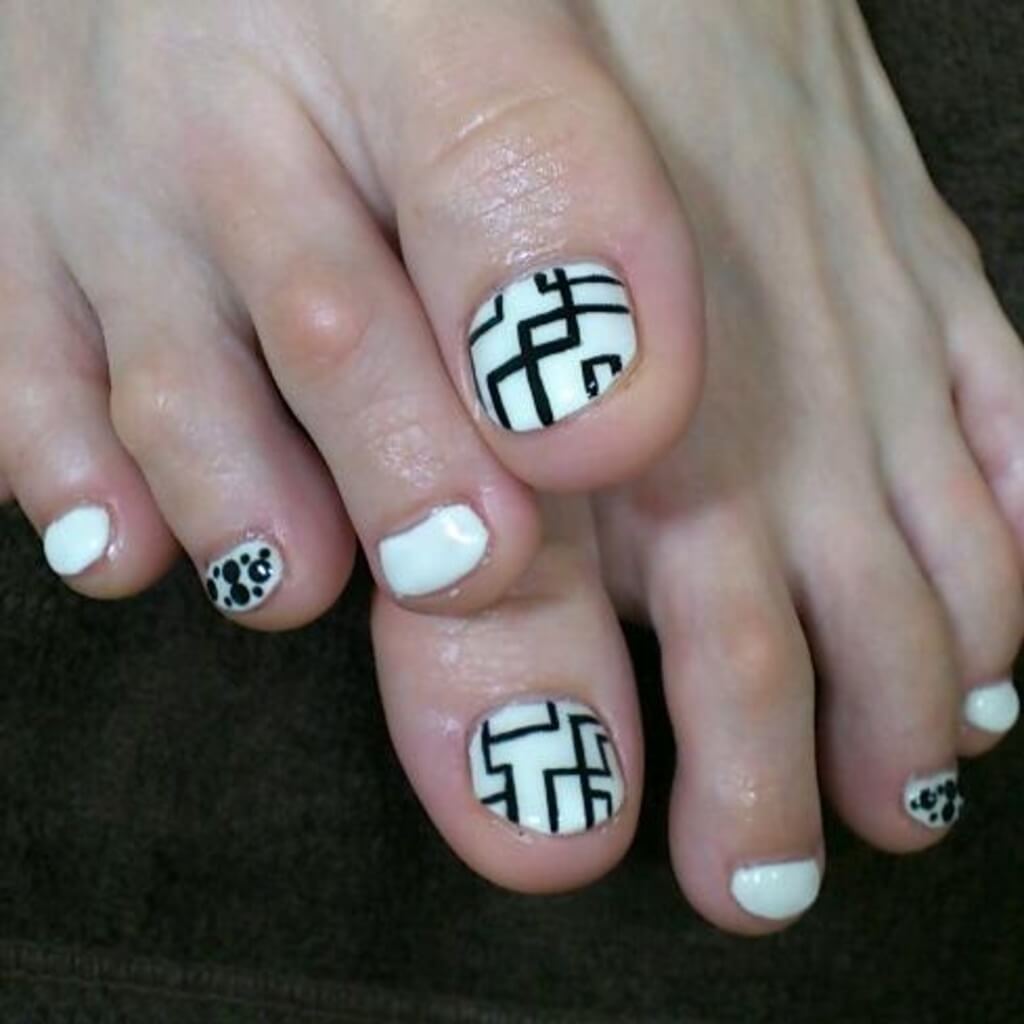 Source: fmag.com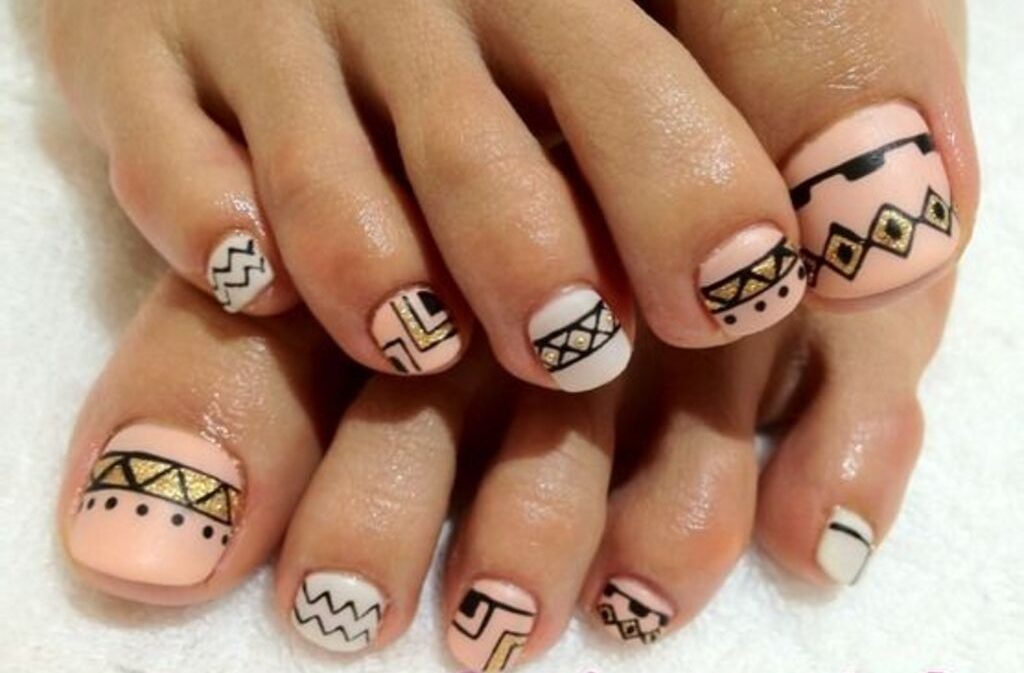 Source: askideas.com
Another toe nail design that you try is Tribal Art! The choices are endless as you can try different patterns and colors as per your liking. Take a glance at the above pictures for inspiration. You can literally pick any unique tribal toe art design from simple to complex ones. This totally depends on your personal preference.  
11. Colorful Polka Dot Nails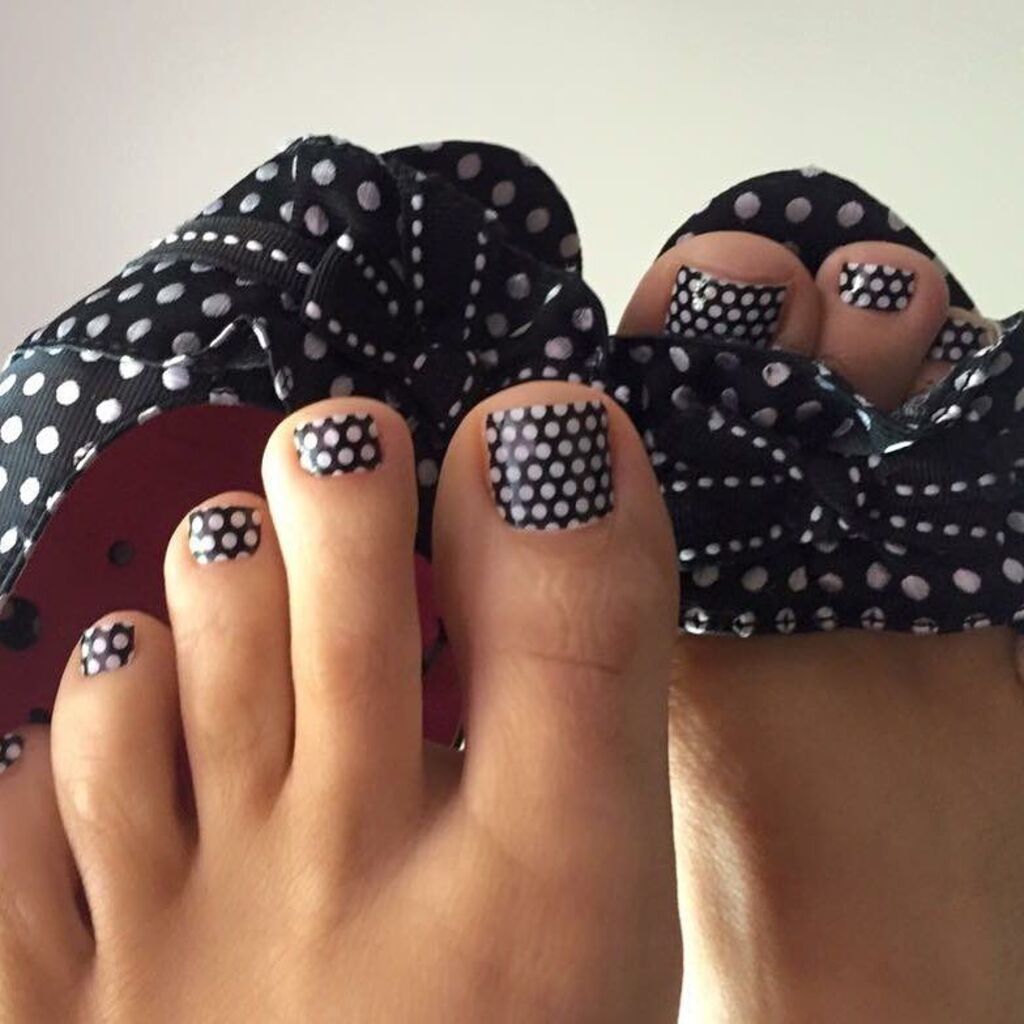 Source: pinimg.com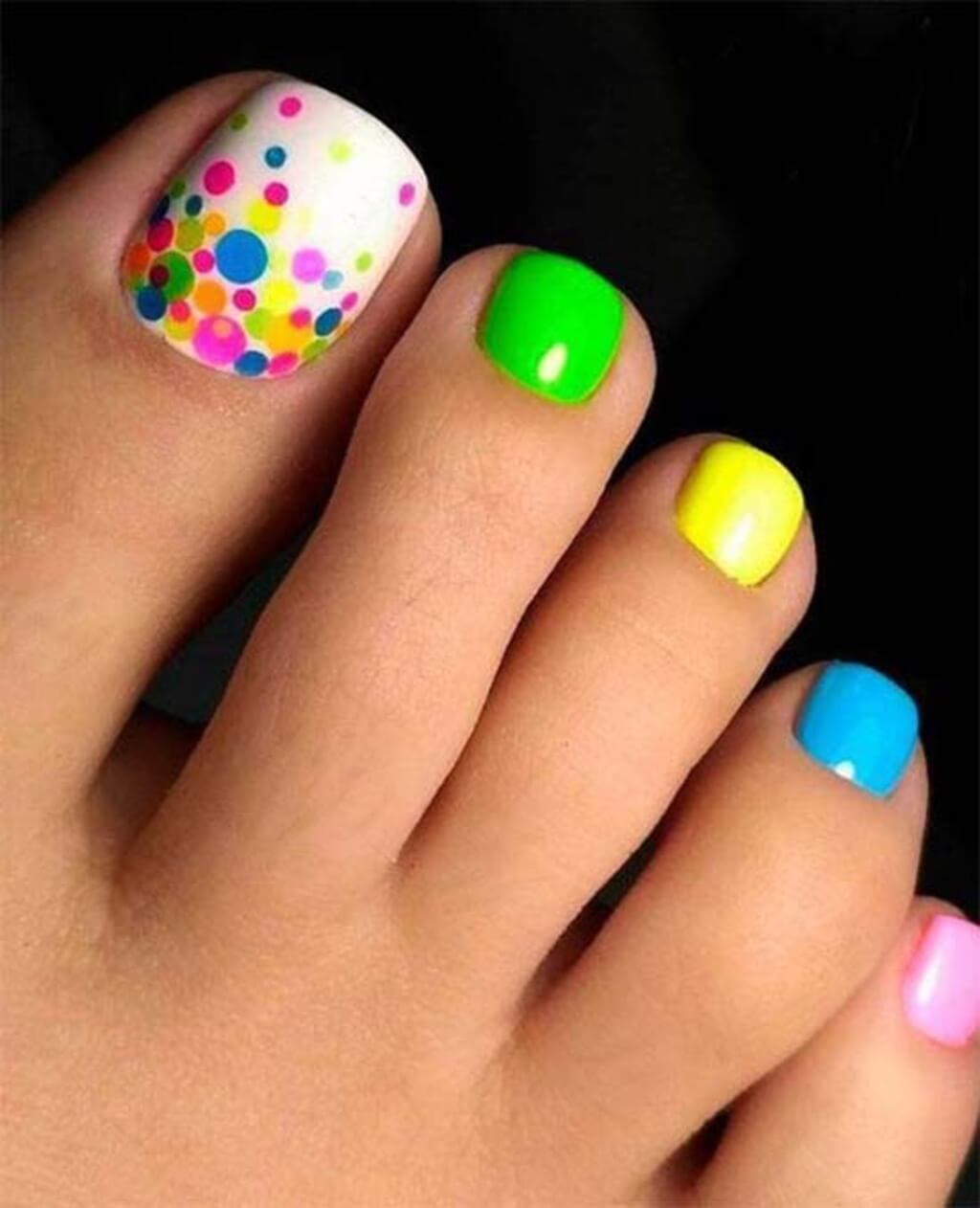 Source: girliciousbeauty.com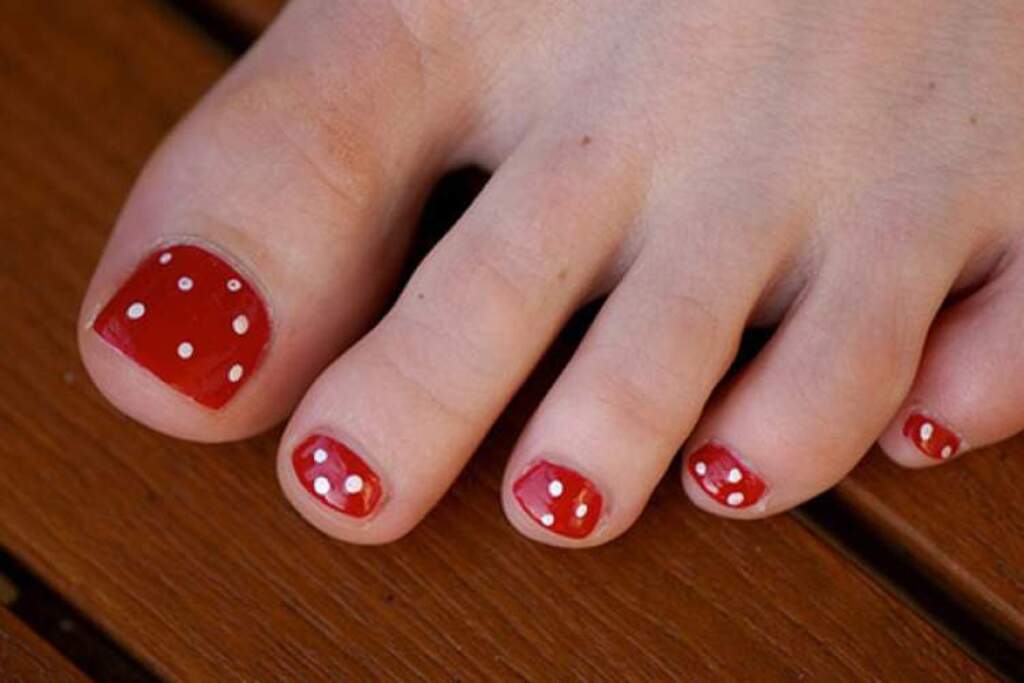 Source: ruyandagor.com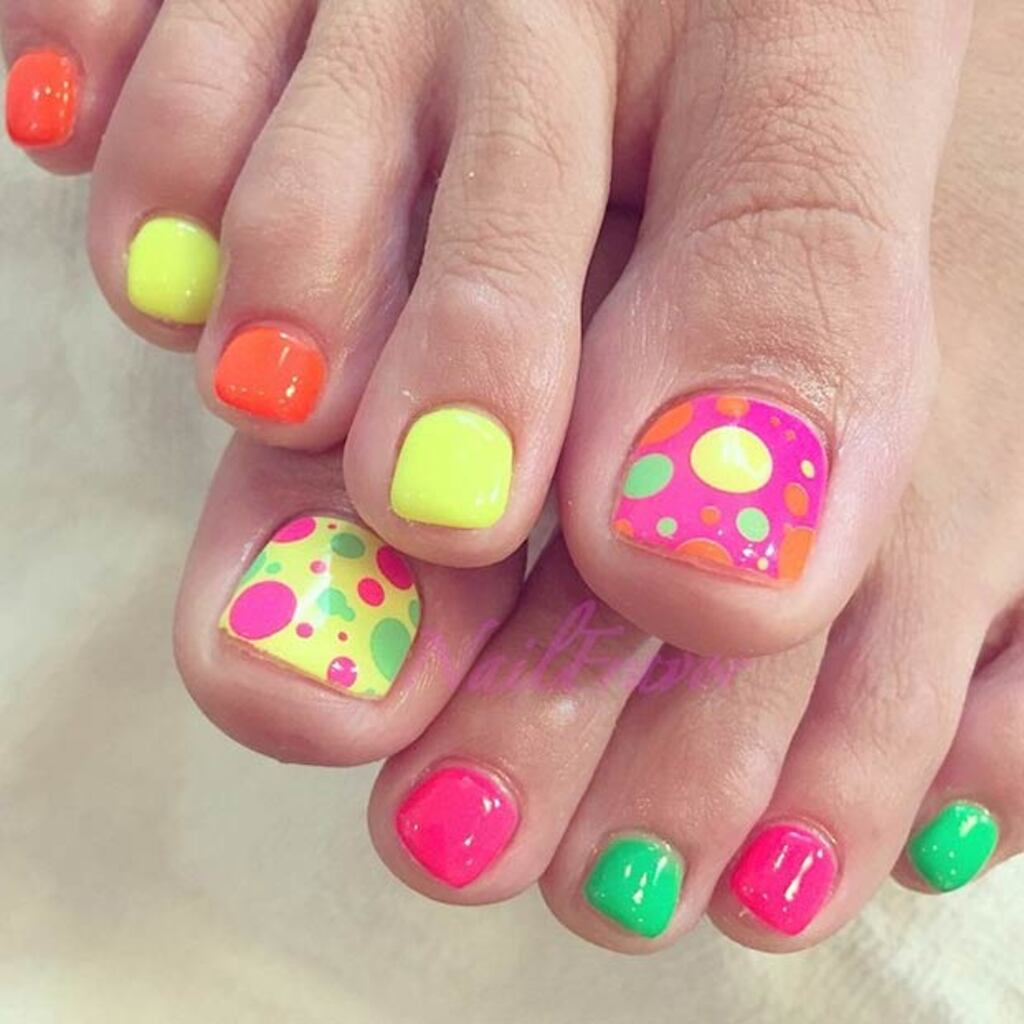 Source: askideas.com
Are you really bad at painting your nails? Don't worry, try this super simple and cute toe nail art! To create this design, all you need to do is first paint your nails in your favorite color and after this, use a lighter color to make dots. 
You can use a dotting tool or a toothpick to make the dots. You can make them in a specific pattern, but the random dots look more attractive! From crazy colorful ones to simple black and white, you can pick any design that you like to flaunt. Use bright colors like red, orange, green, yellow, and blue. These quirky designs are super easy to make and look absolutely amazing.  
Here are some more toe nail designs and ideas for you to get some inspiration: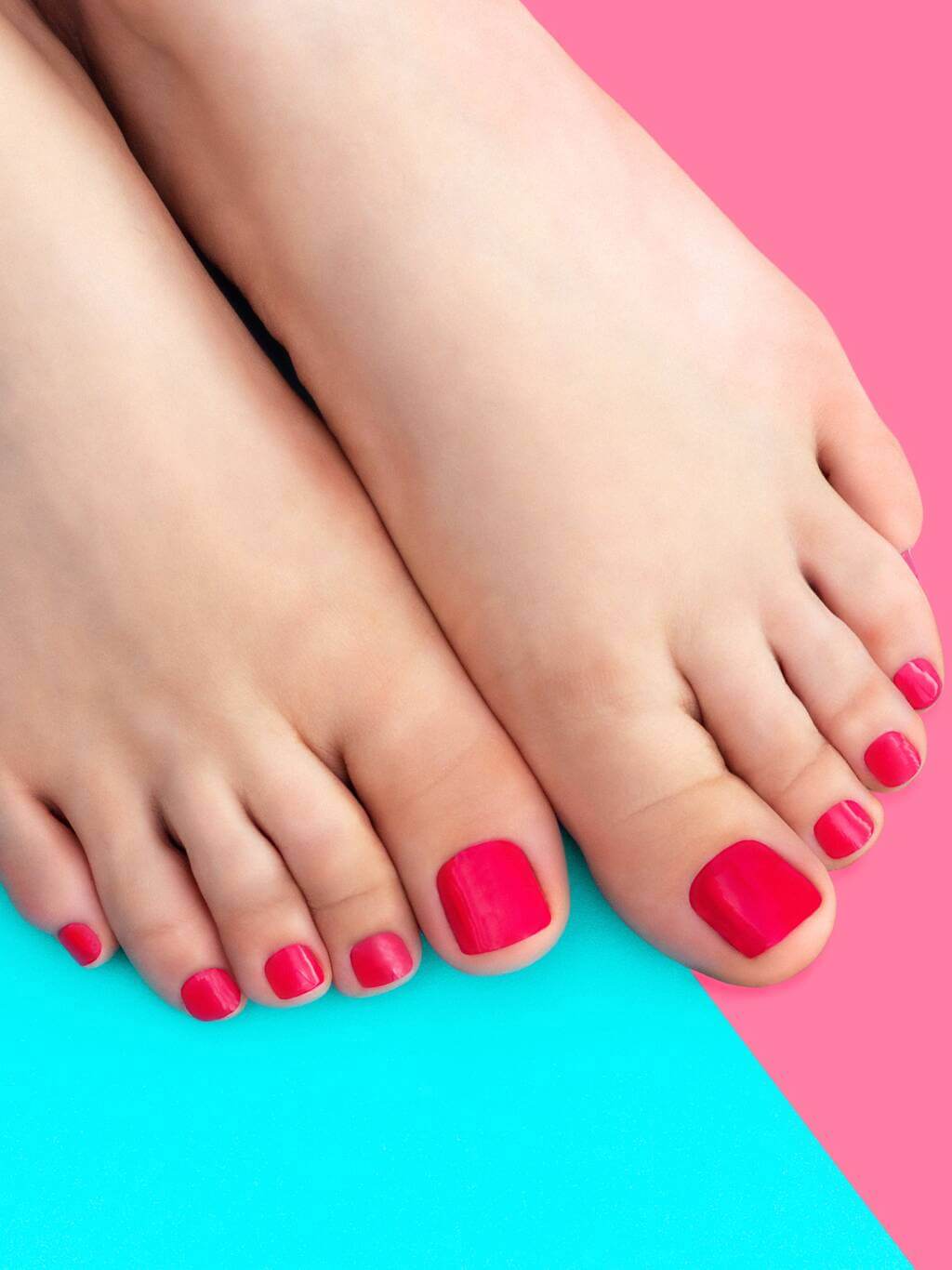 Source: allure.com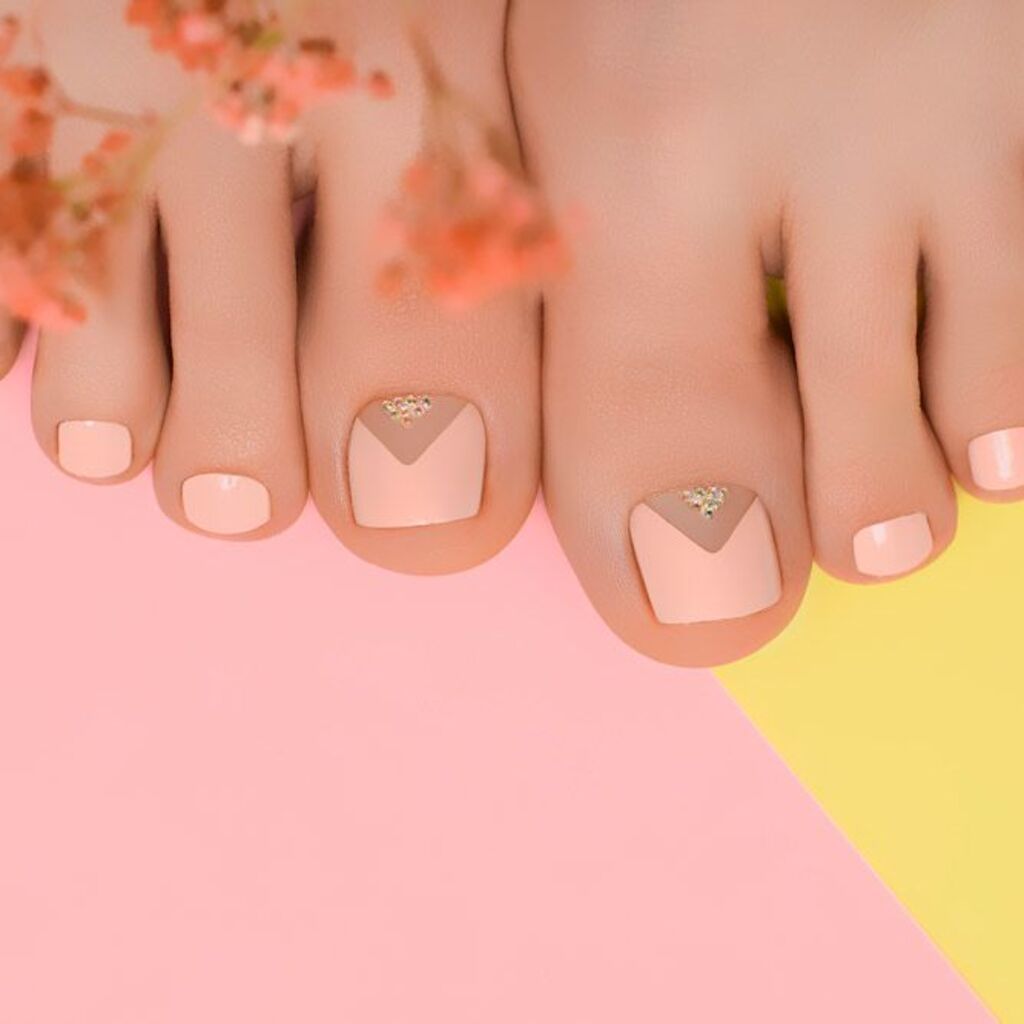 Source: naildesignsjournal.com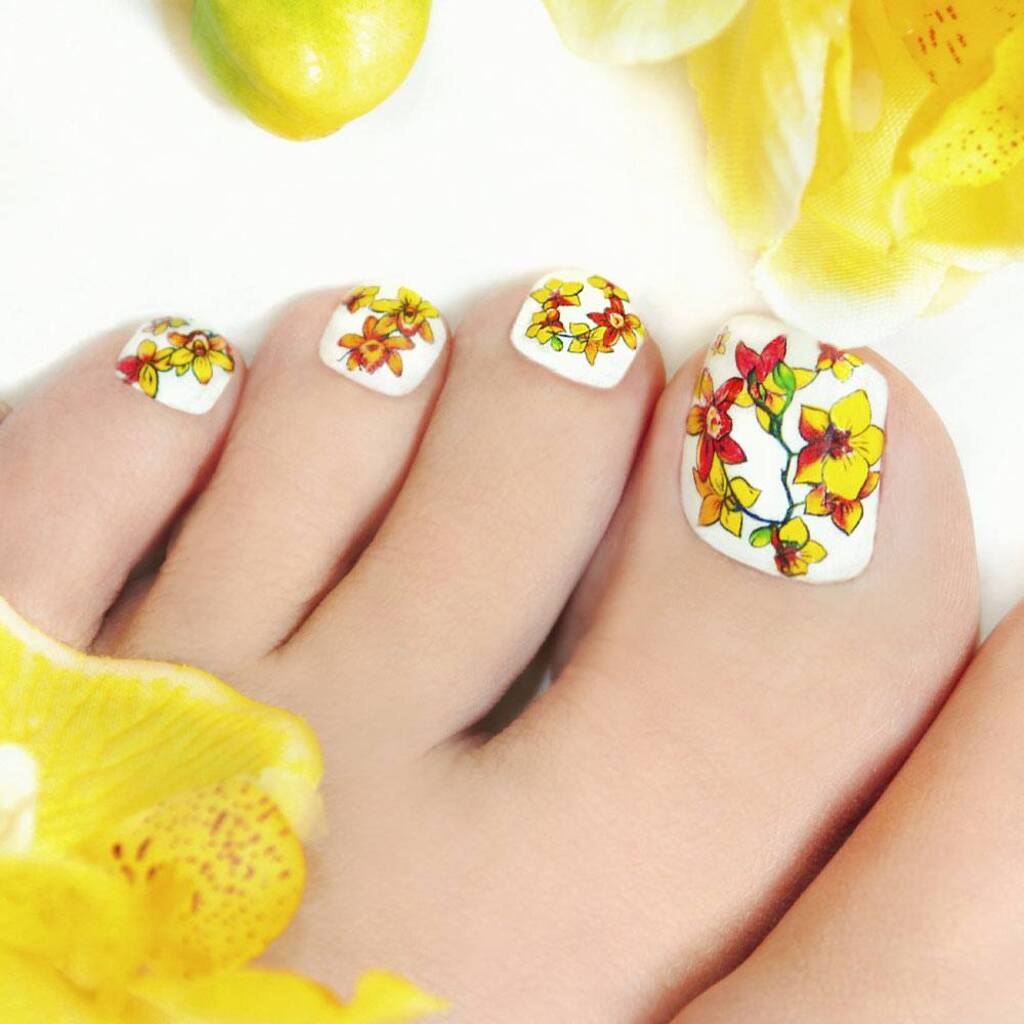 Source: glaminati.com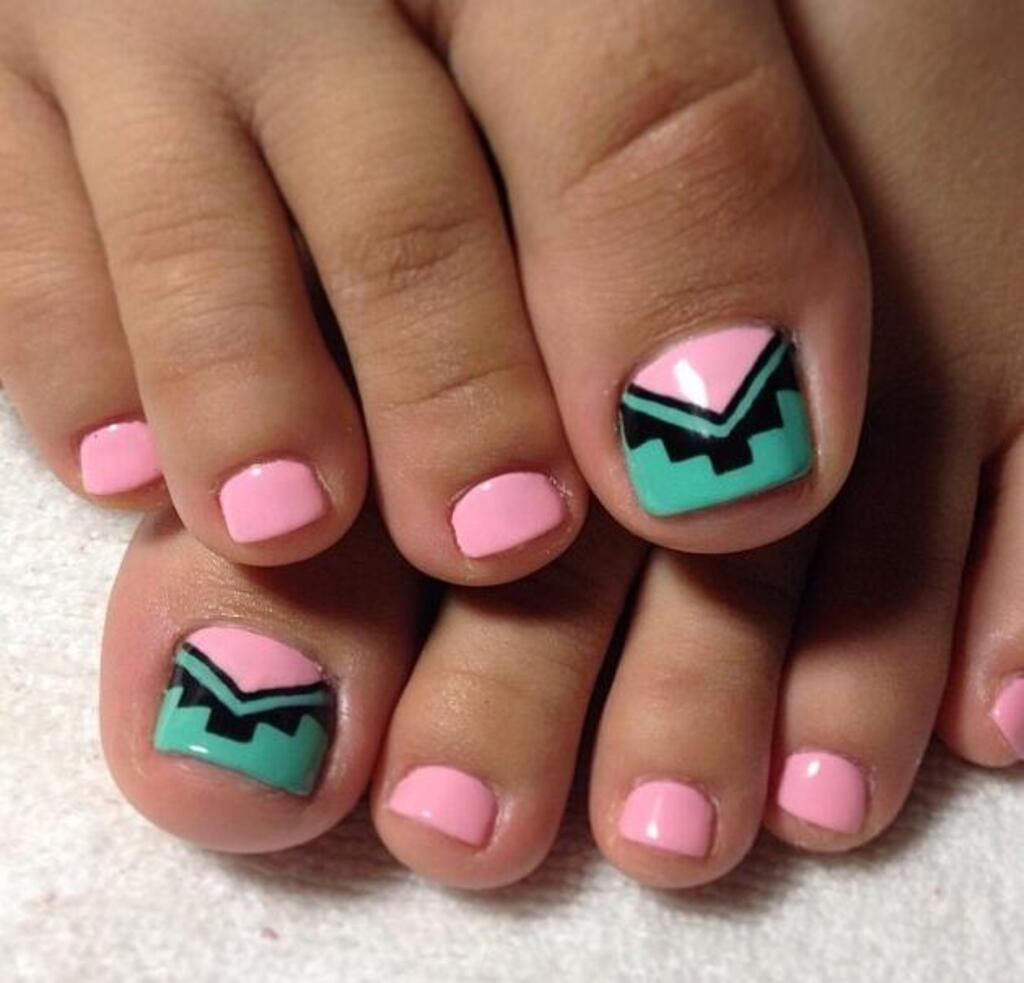 Source: stylesweekly.com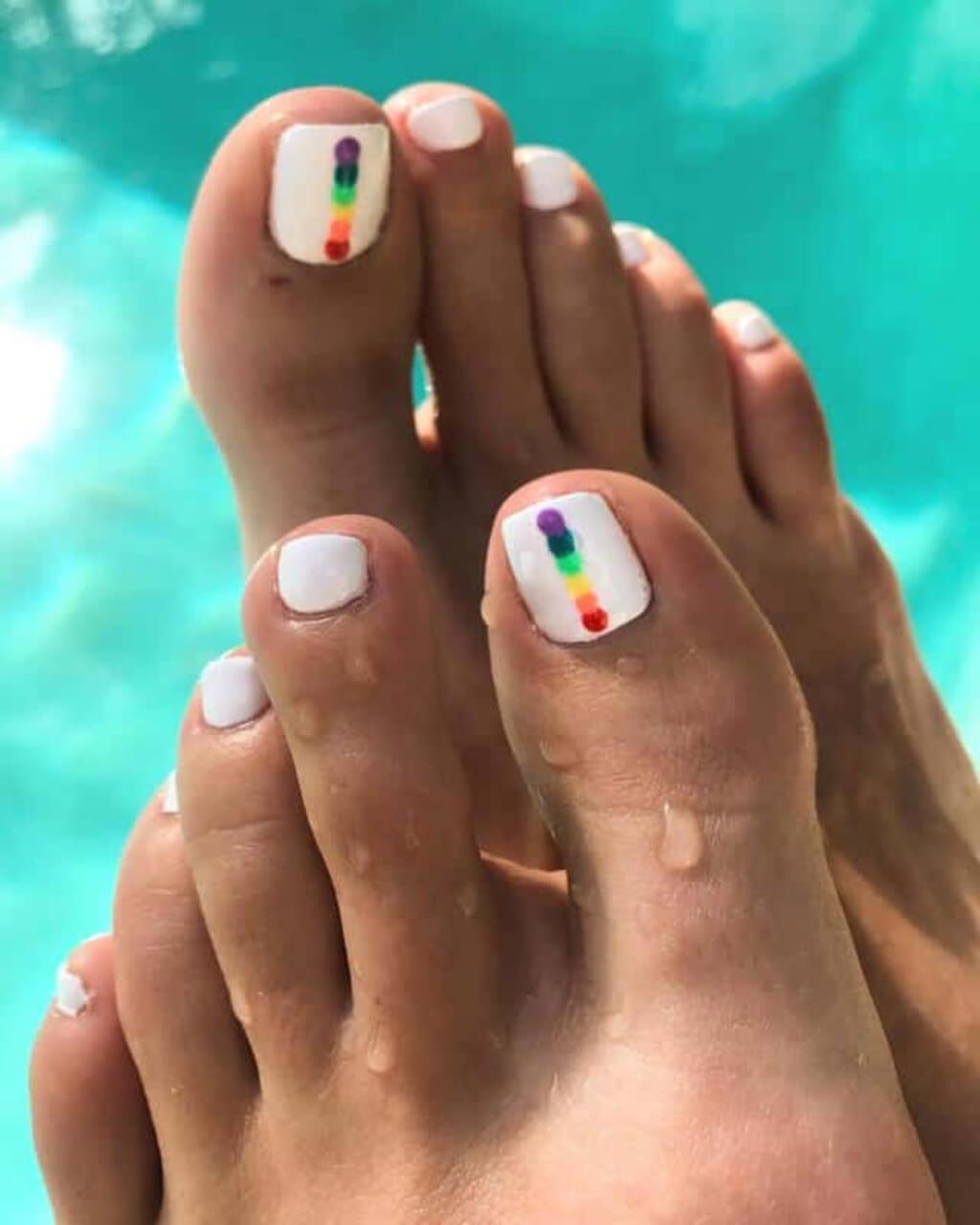 Source: tattooedmartha.com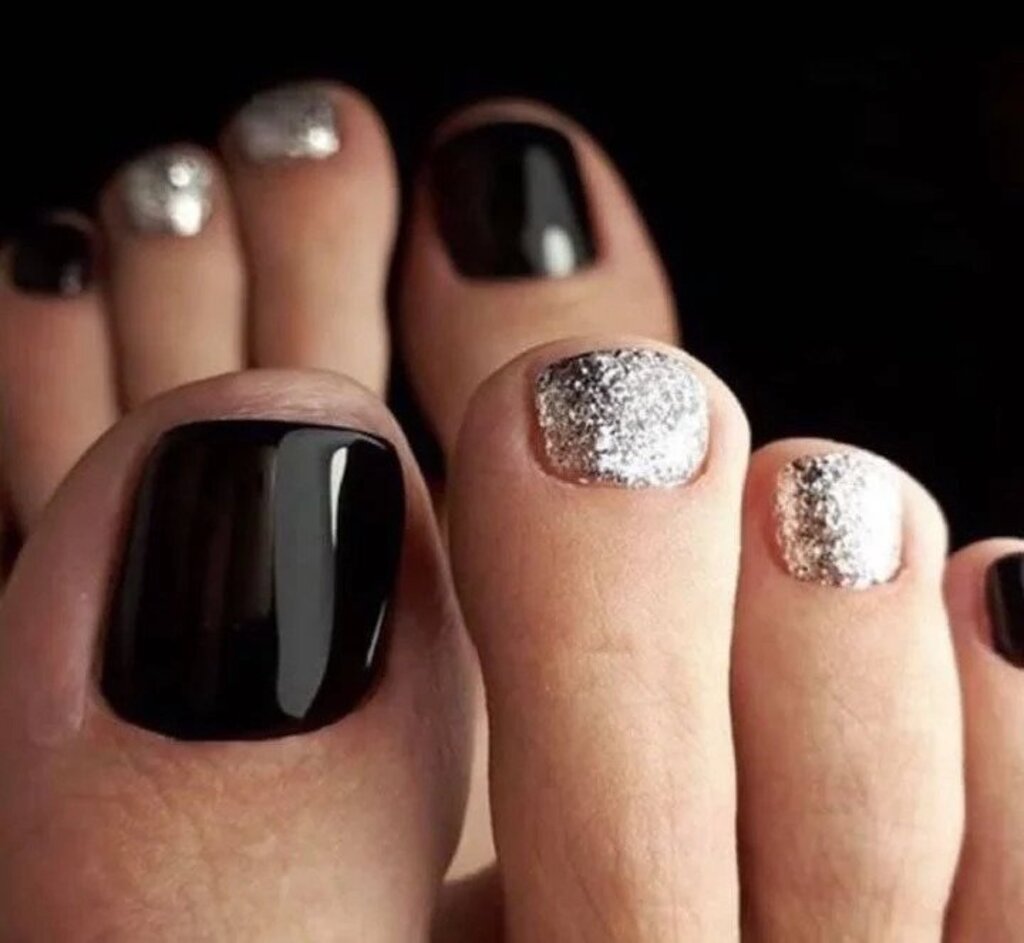 Source: beautynailhairsalons.com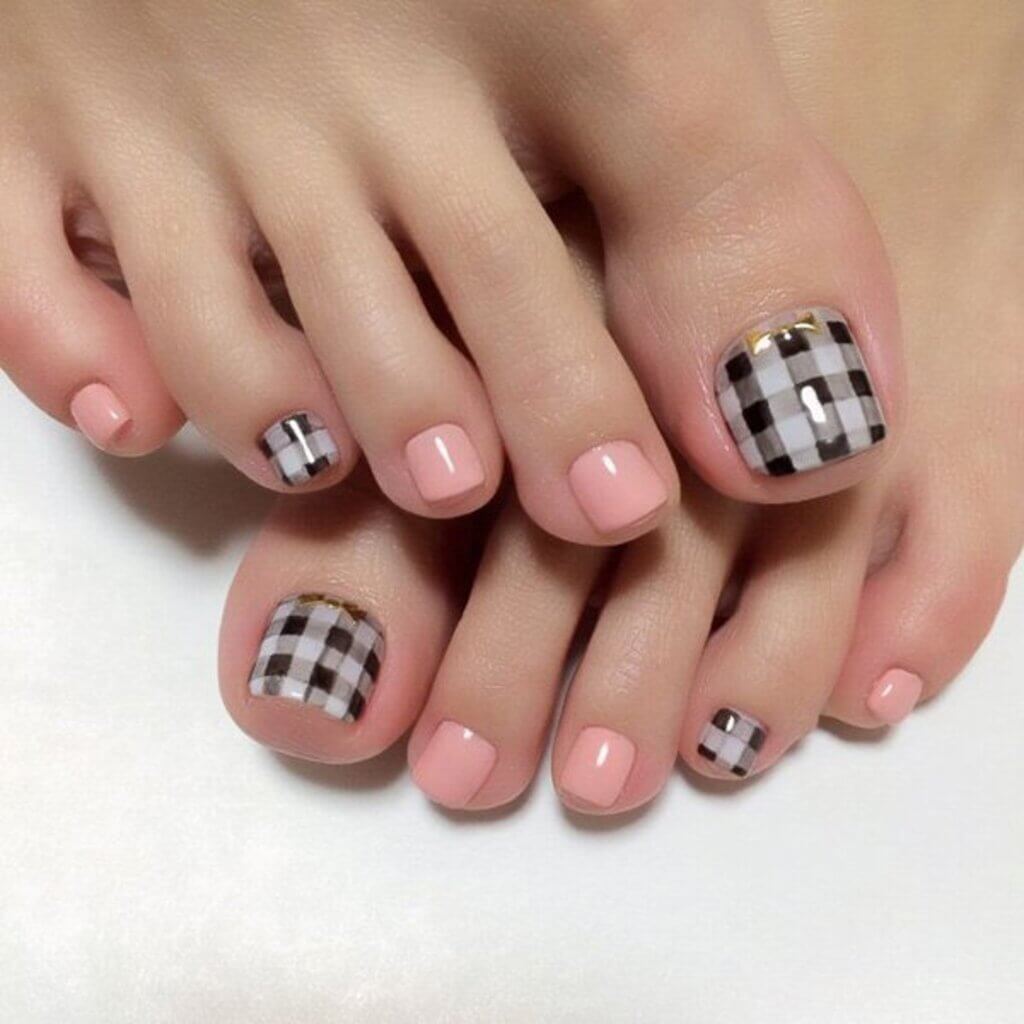 Source: stylesweekly.com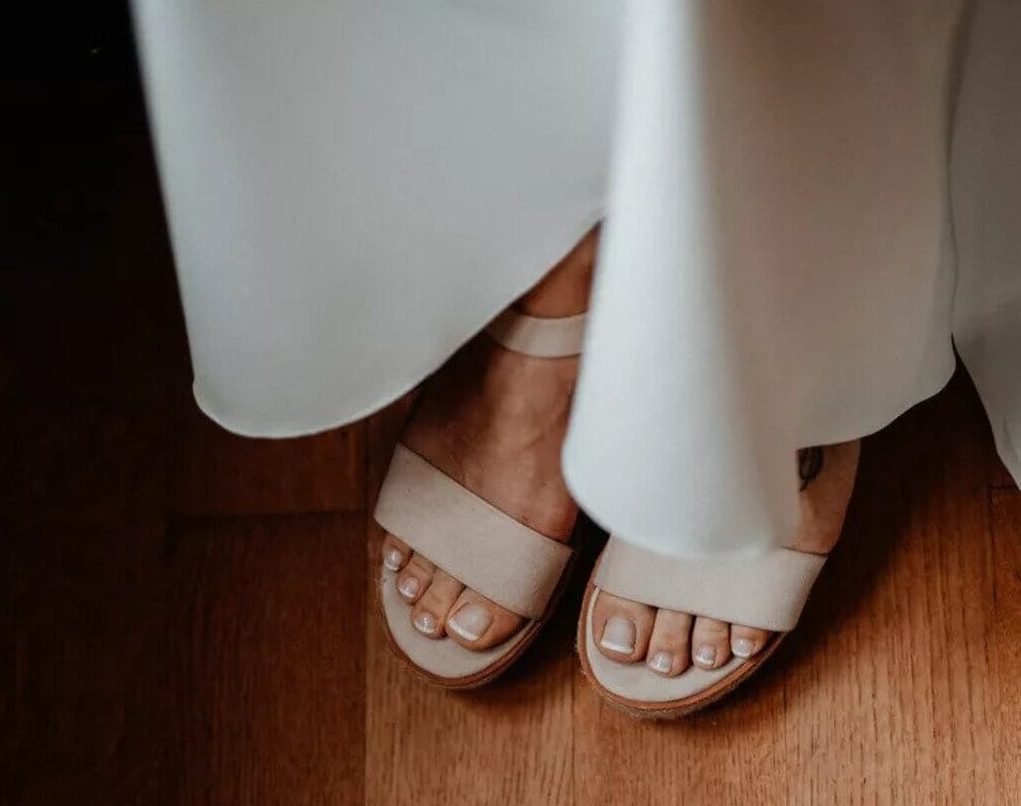 Source: byrdie.com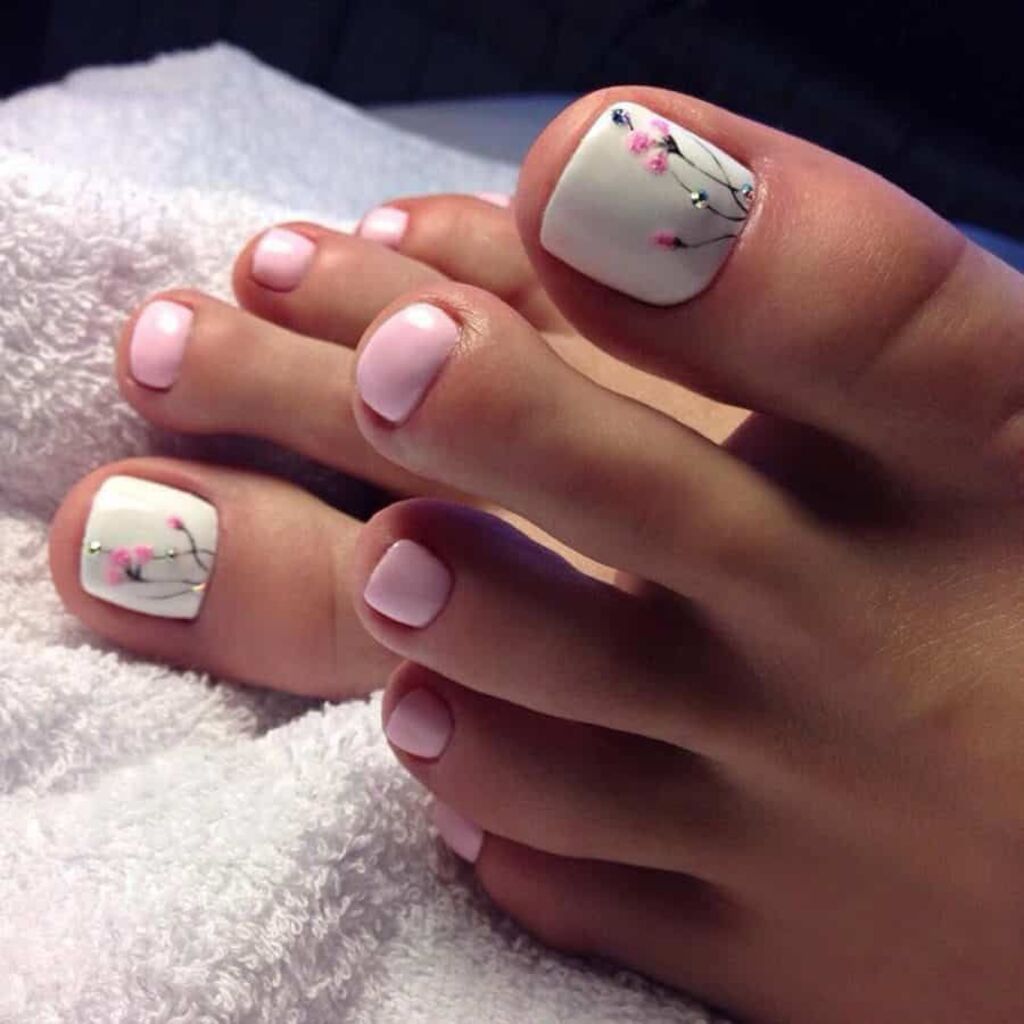 Source: pinimg.com
Source: userapi.com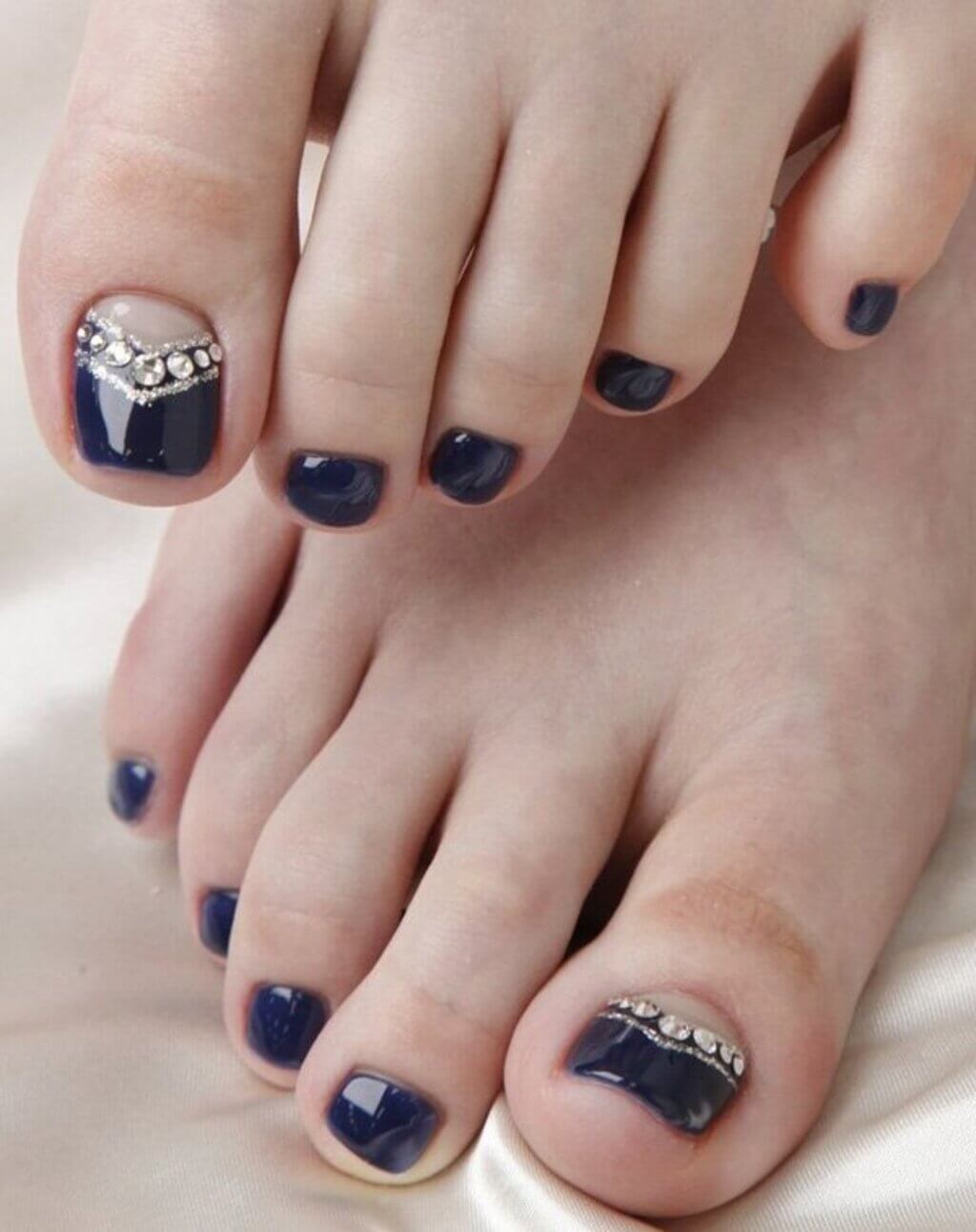 Source: stylesweekly.com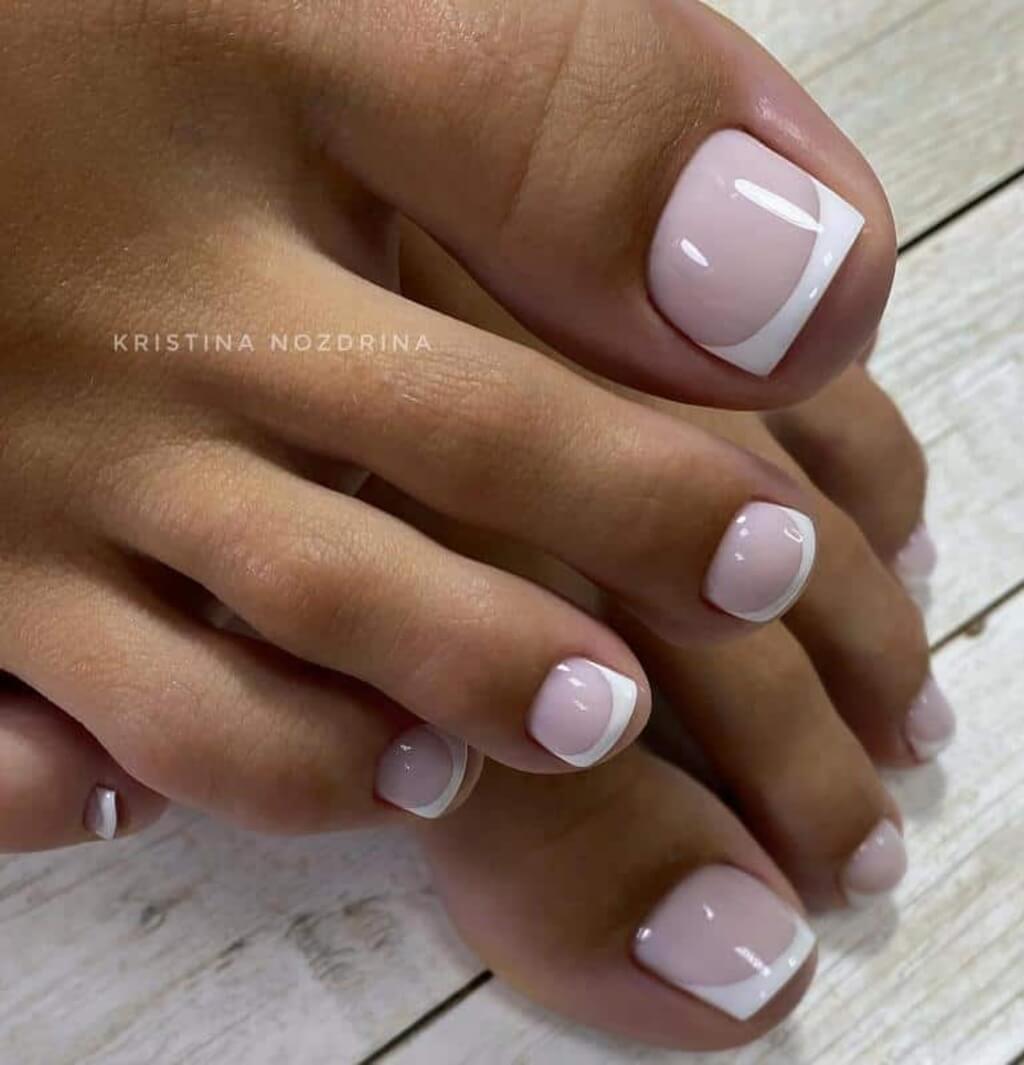 Source: tattooedmartha.com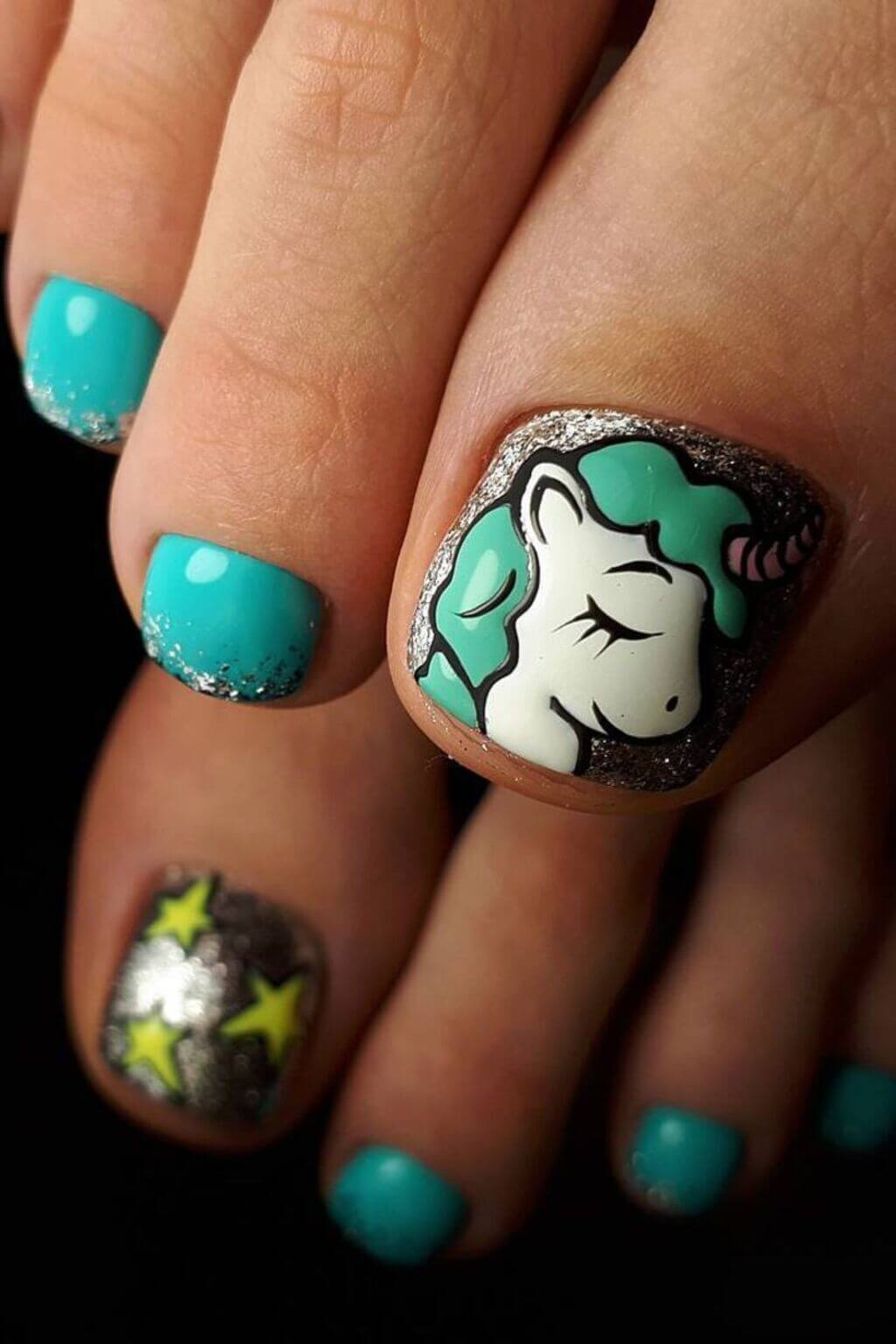 Source: hearstapps.com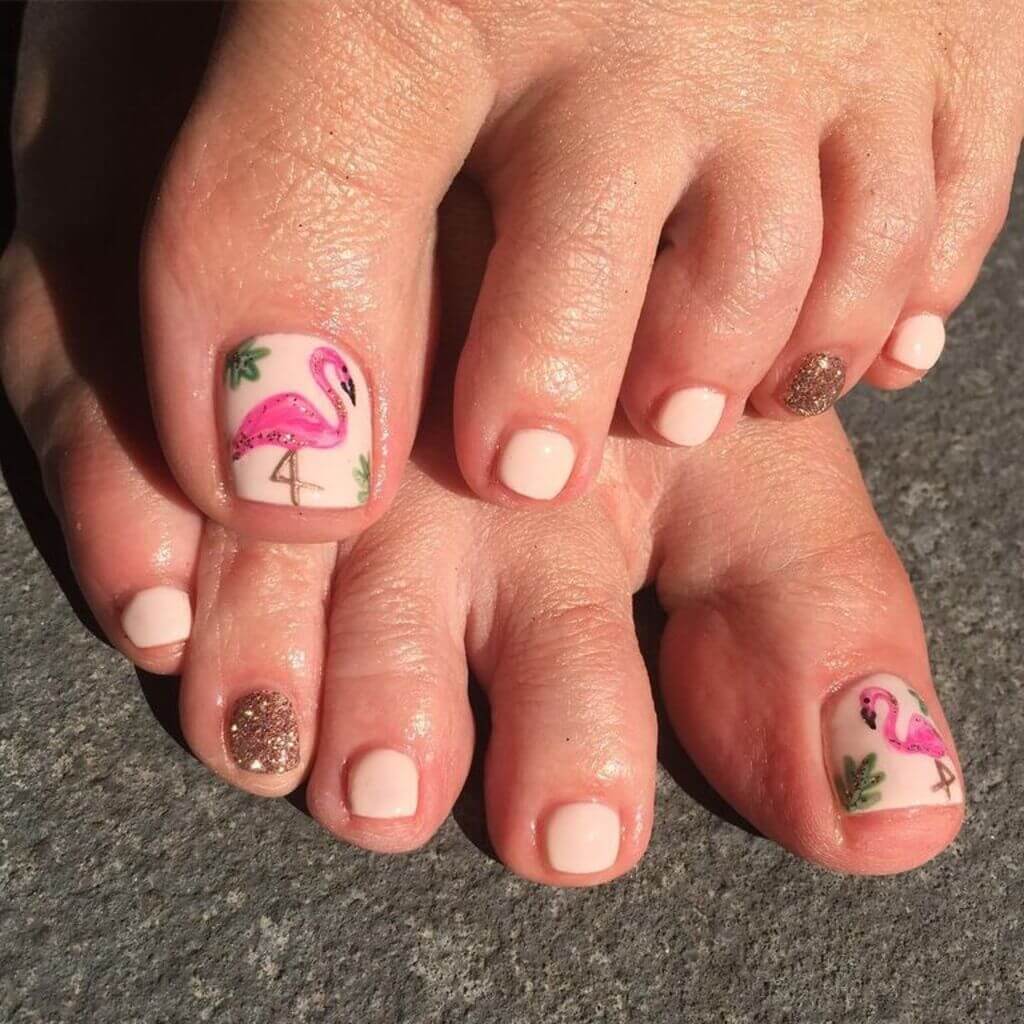 Source: hearstapps.com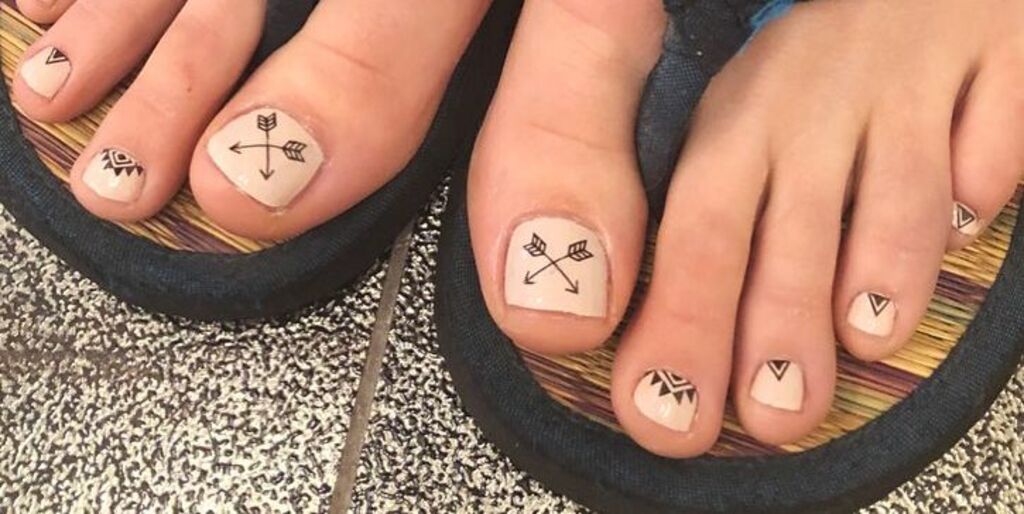 Source: hearstapps.com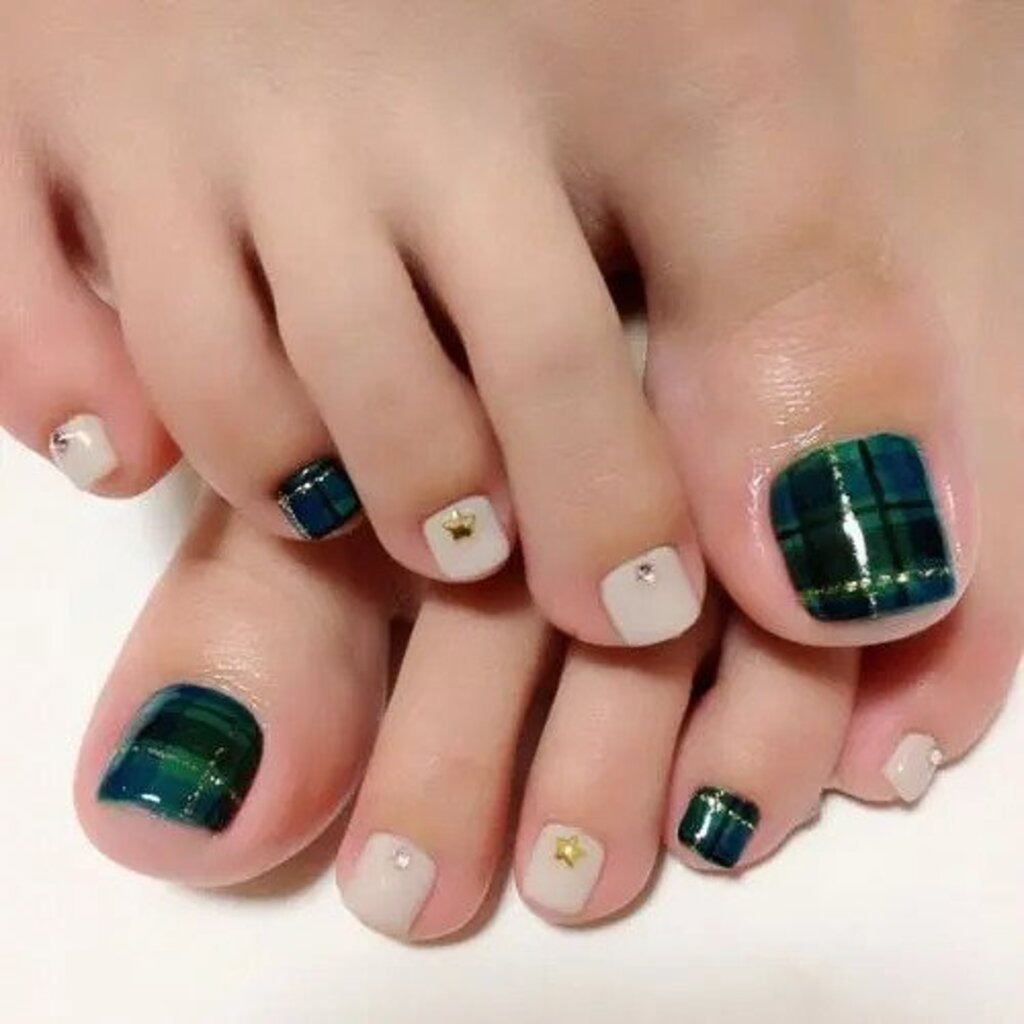 Source: styleoholic.com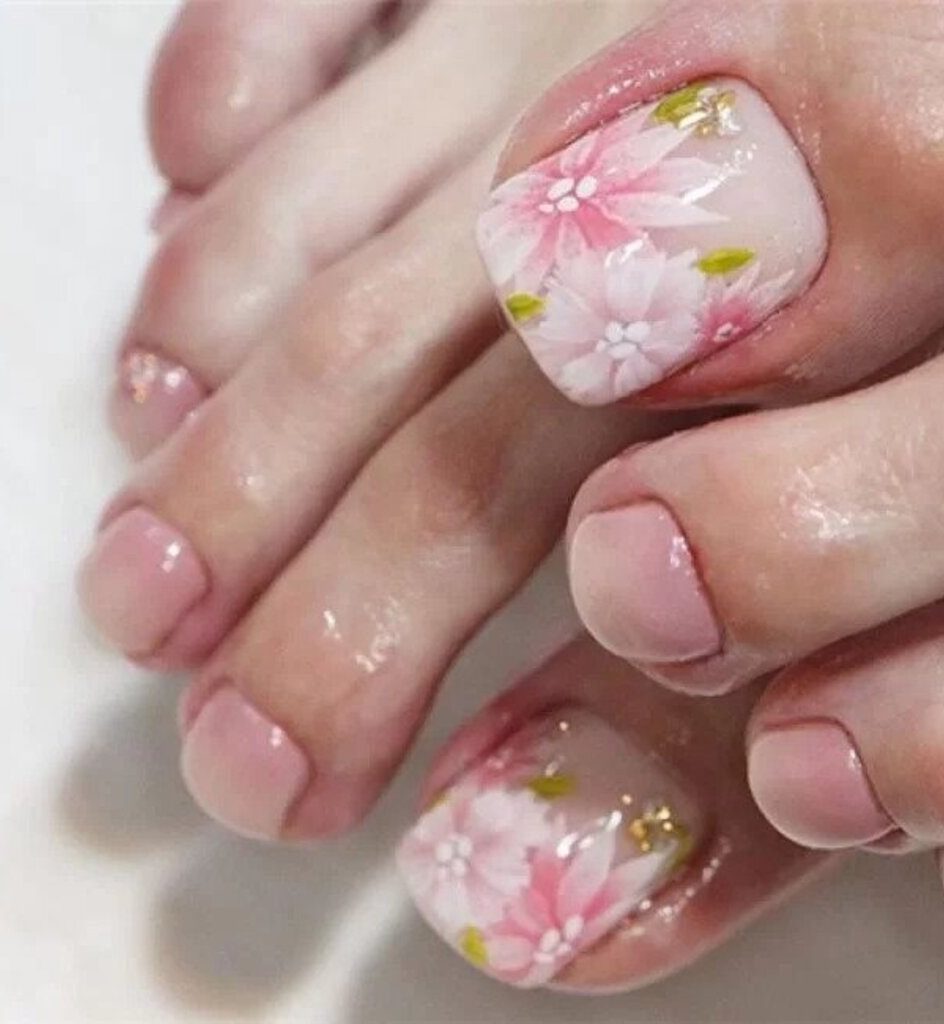 Source: secretofgirls.com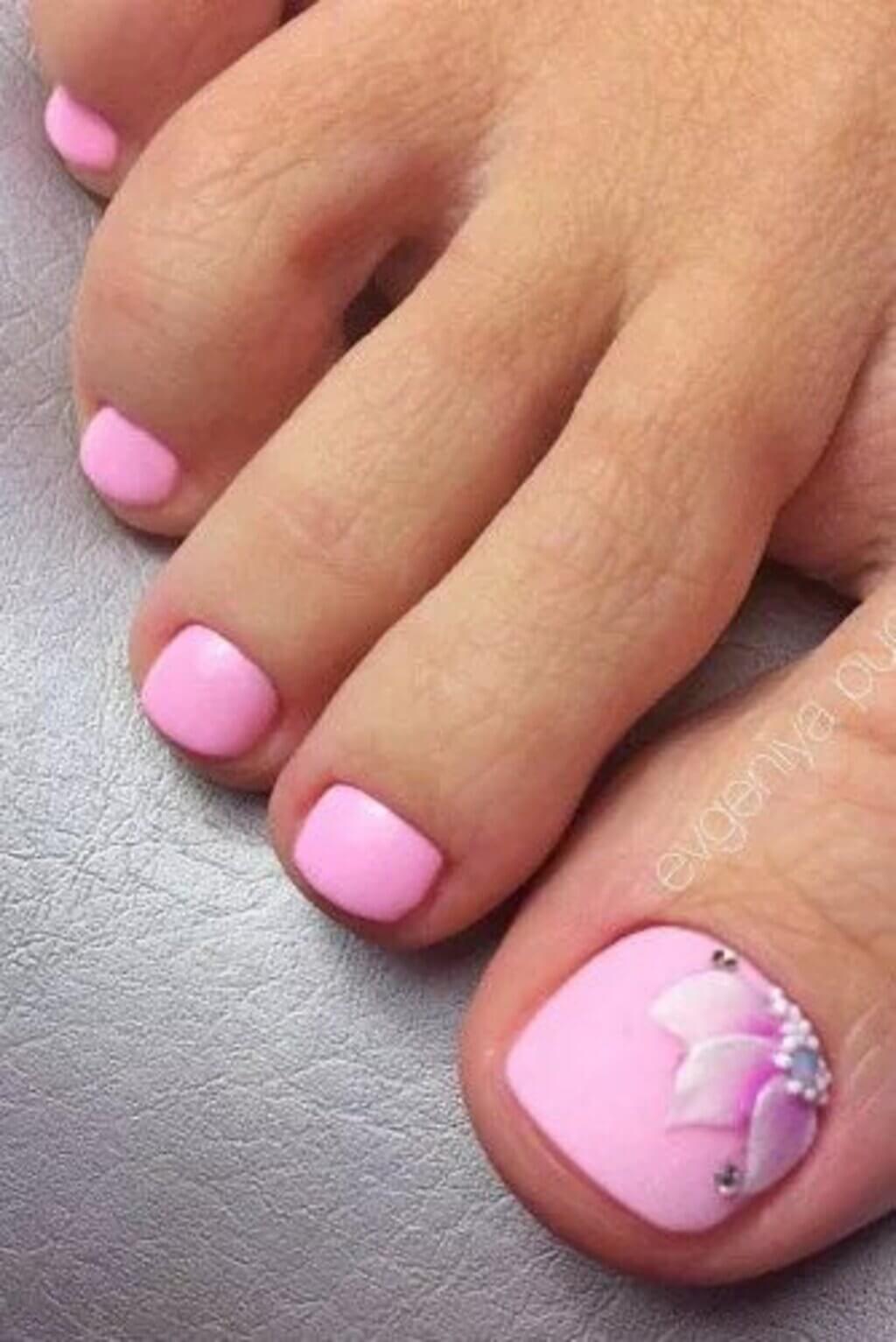 Source: styletips101.com
Life is Too Short to Have Naked Nails!
So, which toe nail designs do you like the most from the above list? Painting your toenails might seem like a small part of getting ready and obviously not as important as painting the fingernails. However, this makes a huge difference in your overall look. So don't miss out on this little detail and stay stylish all the time with our latest toe nail designs and ideas. 
So, this is all about toe nail designs 2022. I hope this blog has helped you pick the right toe nail art for yourself or a friend. If you find this blog helpful and interesting, share it with your family and friends.
For more information about skincare, haircare, or fashion styling tips, keep coming back to Fashionterest.
Also, follow us on our Instagram page fashionterestofficial for daily fashion updates.