Beautifully winged eyes, bold red lips, pinking cheeks, and even skin tone enhance your overall everyday look for the office. For this, women look for makeup products that give them a quick and fast solution to get ready in no time. CC creams reviews show that it is easy to apply and takes no time to blend on your skin. Well, there are many revolutionary makeup products like:
CC Cream as a color corrector, concealer, foundation, makeup base, etc
Tinted lip balms as eyeshadow, blush, and lip color.
Not only do products fit many purposes, but they also save a lot of time for women worldwide and make them more productive. However, applying makeup has become more manageable, and removing it at the end of the day is also essential.
This guide is compiled so that you should know some of the best practices for removing makeup and why it is necessary to remove it. So keep reading to learn more.
Why Is It Important To Remove CC Cream At The End Of The Day?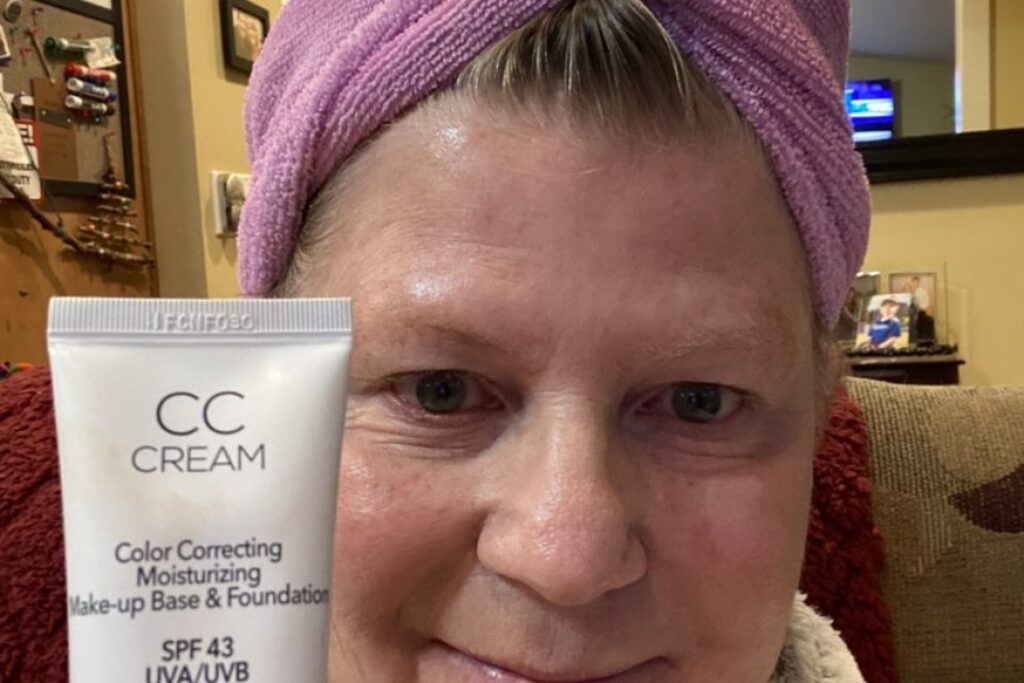 After long hours of working, you may feel frustrated and tired. And if you are a lazy girl, you may sleep with your makeup, CC cream, eyeliner, and lipstick on. If you are not removing your makeup at the end of the day, it can lead to several problems:
Can cause eye infections and irritation
May cause skin allergies and acne
Age spots and wrinkles
Pigmentation issues, especially when using liquid or cream makeup
Majorly make you look older than what is really
So removing your makeup at the end of the day gives you a refreshed, softer, and supple look. As well as make your skin healthier and smoother. Here is how removing makeup helps your skin:
Let Your Skin Breath:
A layer of everyday makeup like cc cream, eyeliner, and lipstick may clog the pores of your skin. You must wash your makeup off with water or the right makeup remover. So when you cleanse your skin, the clogged pores on your skin open up, thus allowing your skin to breathe.
Reduces Blackheads And Pimples:
When you go out with your makeup on, it collects dirt and Impurities. However, sleeping with makeup may cause acne and blackheads, so when you cleanse your skin, it reduces the chance of getting acne and blackheads.
Does Not Let Your Skin Dries Up:
Sleeping with your makeup may give you several problems. To eliminate this problem, you must remove your makeup at the end of the day to eliminate this problem. It is because women who wear makeup for long hours can experience dryness in their skin or skin damage. However, this can be prevented by removing your makeup on time.
Keeping You Looking Younger:
Your skin may age more if you wear makeup to bed. It looks like you have passed the age that you are. So when you remove your makeup, it gives your skin a refreshed look and keeps you looking youthful.
Now, you know why it is essential to remove makeup before you go to bed. It's time to see how to remove cc cream or other cosmetics correctly. You can see tips for taking care of your skin.
Tips To Remove CC Cream / Makeup Before Bedtime!
Here are some tips to remove CC cream/makeup before bedtime:
Take Your Time & Be Gentle:
It is essential to take your time when removing any makeup product like CC Cream at the end of the day. You need to remove one layer of makeup product at a time. However, it is also crucial that you should not rub the area vigorously. It is because it may irritate your skin. So it is better to gently cleanse your face with makeup removing wipes, cleanser, or face wash.
Choose The Right Cleanser or Makeup Removing Products:
You cannot use any makeup-removing product as it is important to look at the quality of the product. For this, you need to check out the ingredients used in the makeup removal and whether it suits your skin type. So make sure you buy only makeup-removing products made with natural ingredients.
Start With Removing Eye Makeup, Then Follow Up By Removing CC Cream:
Eye makeup is a mix of multiple makeups like eyeliner, kajal, mascara, and eyeshadow. When you remove your makeup all at once, it can be a mess. So it is crucial to start to remove your eye-makeup first. And don't forget to cleanse the edges of your eyelids. Then you should follow up by removing your cc cream with makeup-removing wipes. It makes it easy for you to clean your cc cream and does not create any mess.
Wrap-Up With Moisturizer After Removing Makeup:
After you have removed your cc cream, it is important to moisturize your skin. When your skin remains dry, it may lead to premature aging and can cause irritation. However, you must choose the right moisturizer that suits your skin type. It keeps your skin hydrated and prepares your makeup for the next day.
Finally
These tips and practices can help you remove your makeup without disturbing your skin. It allows you to boost your well-being and gives you a healthy look. So, keep in mind that it is essential to remove makeup before going to sleep! However, it'll take some time for the process of removal to finish, but it is worth the patience required. Sleep confidently, knowing you have cleaned up your face and made yourself look better.
To get more information:-