Long gone the times when grooming was only for women because the modern men are all for grooming themselves (they actually should). That being said, the weather has started getting cold in various parts of the world, and to save your beard and skin from suffering, getting on the grooming bandwagon shall help. Commonly, men suffer from itchy and dry skin, and the beard gets scratchy. So here we will discuss some easy tips for taking care of your skin and beard.
For this reason, it's essential to take proper grooming measures to save skin and beard to ensure it stays healthy and looks great. With this article, we are sharing how men can take care of their beards and skin during the winter season!
Reason Behind Dry Beard & Skin 
When it comes down to dryness, it's pretty common during the chilly season because the humidity levels keep dropping. To illustrate, the dry and chilly air will evaporate the skin's and beard's moisture; which leads to tight, flaky, and dry skin. According to skin experts, the skin loses the ability to retain moisture by 25%, which is why winters call for extra grooming.
Not to forget, indoor heating during the cold season will dry out the beard and skin. That's because the air will be dry, which dries up the mucous membranes, hence the chapped lips (it's just another drawback of cold and dry winds). In simpler words, indoor heating and cold winters can lead to skin and beard dryness, but there are some grooming measures that you can try!
Taking Care of Your Skin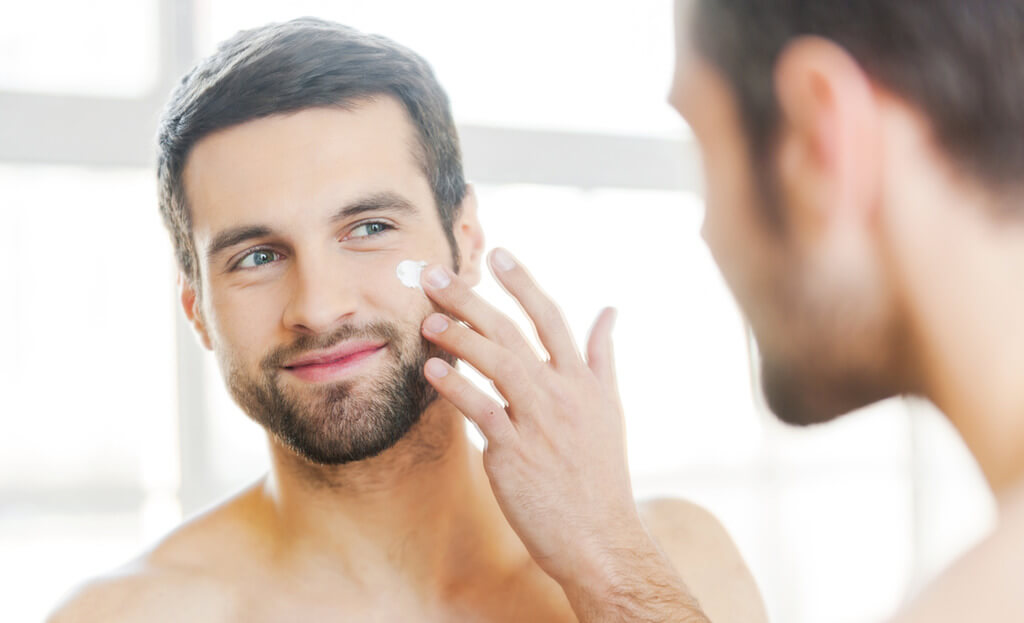 Source: reviewgeek.com
Skin is the largest organ which means taking care of it is the most important. In the section below, we are sharing tips to groom the skin, such as;
Exfoliation Is the First 
First and foremost, you have to exfoliate the skin. That's because the cold winter season will build up the dead skin cells on the top layer of the skin, making exfoliation essential.
With exfoliating products, the dead skin cells will remove from the skin. It will lead to smooth skin texture, and the flaky texture will eliminate. In case you have extra dry skin, exfoliation just becomes 100x more critical. 
Generally, it's suggested to exfoliate the skin once or twice a week to ensure dead skins are always removed on time and don't damage the skin. Remember that over-exfoliation can damage the skin, which is why once or twice is fine (nope, don't exfoliate daily!). 
Work on Rehydration 
Once you have gotten rid of those stubborn dead skin cells by exfoliation, you need to start rehydrating the skin. For this purpose, you have to moisturize the skin because the moisture fades away quickly than in any other season. Moisturizers are the ultimate skin saviors.
However, keep in mind that moisturizers depend on the skin type; but a thick formula works the best during chilly weather. It's suggested to apply a thin layer of moisturizers in your AM and PM routine once you have cleansed the skin. Also, if it's your exfoliating day, apply moisturizer after that. 
Also Read: 4-Week Routine for Growing a Beard Faster Like Dan Bilzerian
Taking Care of Your Beard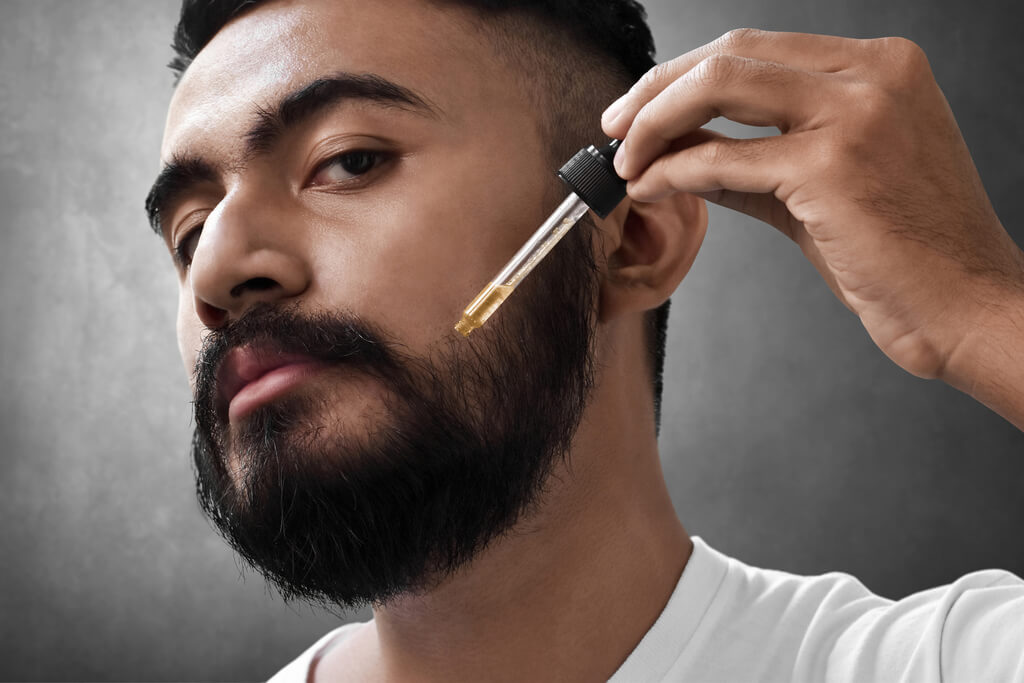 Source: drsquatch.com
Opt for Beard Oil 
Just like ladies take care of their luscious hair locks, you need to protect and maintain your beard. Using beard oil will nourish the beard and delivers more benefits during the winter season.
When it comes down to beard oil, it hydrates the skin beneath the beard hair as well as the beard hair. In particular, it helps soften up the beard hair and tame them. Keep in mind that the beard needs to look groomed and shiny rather than shaggy skin. 
When you regularly use beard oil during the winter season, it will deliver back the moisture, preventing dry beard. It's suggested to apply beard oil on your beard once you've showered and the beard is patted dry. Also, when you use the beard oil, don't forget to comb through them to create a healthy appearance and seep in the oil. 
Conditioning & Cleaning Can't Be Forgotten 
A clean beard is a healthy beard, but over-cleaning will lead to a dry beard. Keep in mind that excessive washing will take away the natural oils and moisture from the beard skin. It's best to shampoo your beard once or twice a week and use conditioner on alternate days.
This schedule will ensure that the beard is clean at all times and the natural moisture is well-maintained and retained. As far as conditioner is concerned, massage it into the beard, wait for three to five minutes, and rinse it off with water. 
Also Read: How to Groom Like a Perfect Gentleman
Some Additional Grooming Techniques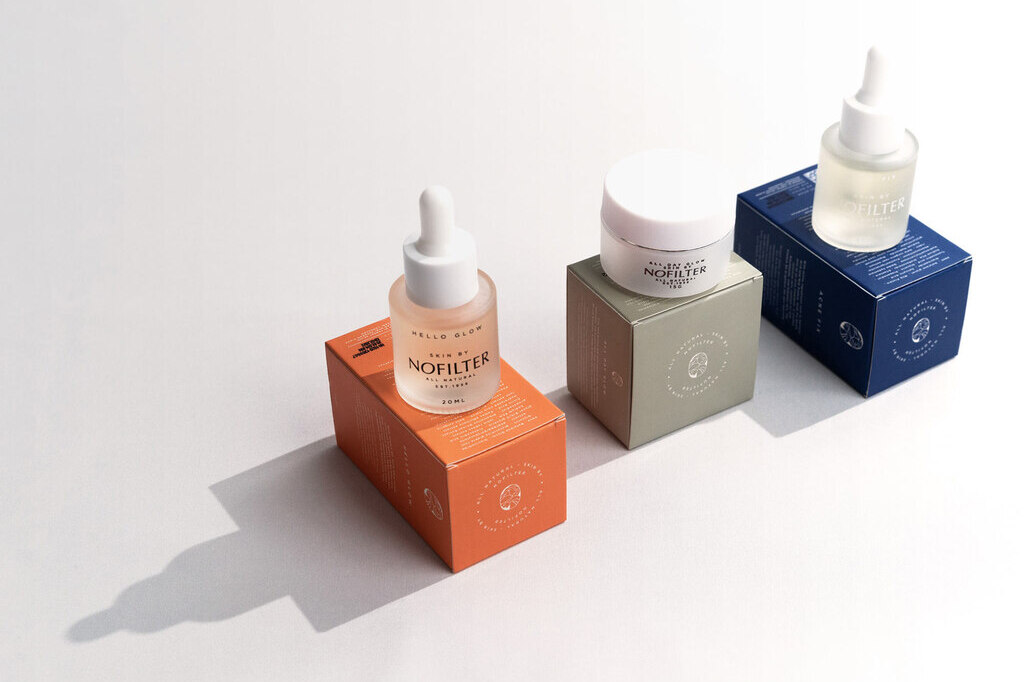 Source: behance.net
Whenever you have shaved and trim the beard, make sure to use organic yet high-quality shaving cream. Moreover, once you've trimmed the beard, use the alcohol-free aftershave to eliminate the chances of irritation

Winters and hot & long showers are the best combos, and it's actually great for grooming yourself. However, you should reduce the water temperature a bit because extra hot water will result in scalding, and that's not suitable for skin. So, use the right water temperature and opt for organic body wash to keep the body soft and moisturized 

We have mentioned using the right moisturizer, but skin hydration also depends on how much water you drink. It's evident that you don't feel thirsty during winters but make it a point to drink enough water, and it will keep the skin hydrated, and moisture levels will be retained 

Nobody said that slathering on sunscreen isn't needed during winters, but it's a common myth. Keep in mind that UV rays are still there during the winter season, so make sure you apply sunscreen every day. Also, it doesn't matter if you will go out or not, apply sunscreen 

To take care of your chapped lips during the winter season, always keep a lip balm or a chapstick in your pocket. Applying the lip care products will keep the lips moisturized and soft while keeping chipping at bay (bonus tip; get a tinted lip balm for a more natural appearance) 
To summarize, these are the ultimate grooming tips for the winter season, so make a skincare and grooming routine so you look the handsome hunk that you are. Now, take out those cosmetic boxes and start using the skincare products because your skin deserves it!