Are you tired of plucking, waxing, threading, and filling in your eyebrows? If yes, it's time to switch to the modern way to have fuller and more gorgeous eyebrows! We're talking about microblading and microshading! 
No women on this planet wish to have uneven brows and scanty brows, right? So many girls spend hours and hours every single day filling their brows to get the right shape. 
No worries, you don't have to do it now because this is all in the past. Today many beauty touch-ups and sensational brows treatments are available. And one of the trending treatments is Microblading and microshading. 
These types of semi-permanent and permanent makeup are all the rave nowadays. 
You may have already heard about microblading because it's not a new beauty treatment, but it has been around for quite a few years. 
From celebrities and popstars to Instagram influencers and ordinary people, today, everyone is getting microshading and microblading treatments for their uplifting and getting fuller eyebrows.
Now you might be wondering where you can get these treatments. You can get these treatments done in any beauty salon by a professional makeup artist. You can also search 'microblading salons near me,' just like finding lip blushing near me.
Getting these treatments is great for people who want fuller brows without spending too much time and money doing it alone. Microblading and microshading will save you time and prevent the hassle of grooming.
Do you also want to get glam and perfect-looking eyebrows? If yes, keep reading! 
Today in this post, we're going to tell you everything about microblading and microshading procedures and whether they're safe or not. So, don't worry if you don't have full eyebrows; keep reading this article and get all the required information before going to your microblading and microshading appointment.   
Let's start. 
What is Microblading?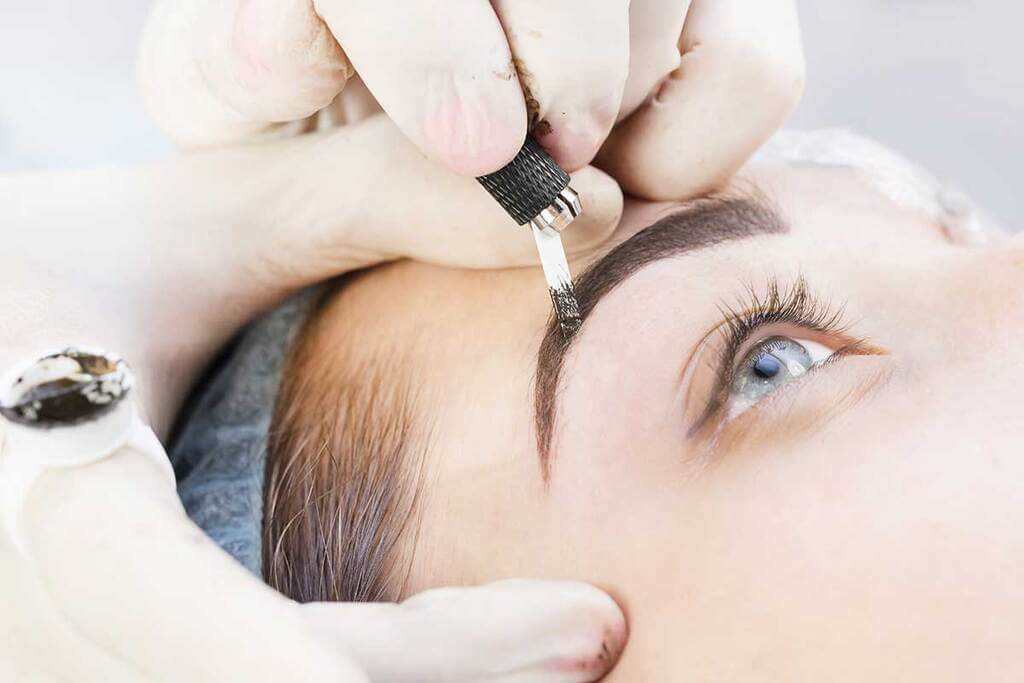 Source: externalaffairs.ca
Microblading semi-permanent makeup tattooing technique that is used for eyebrows. However, this is quite different from traditional tattoos. Microblading is done manually instead of using any type of machine. 
A makeup artist will use a disposable handheld tool that has very fine, barely visible needles. This tool resembles a blade known as a microblade, and that's why this technique is known as microblading. The make-up professional will hand draw each hair-like stroke along the brows while simultaneously implanting the pigment into the skin.   
This beauty treatment is perfect for someone who has little to no eyebrows. Through microblading, anyone can get realistic-looking fuller brows.  
What is Microshading?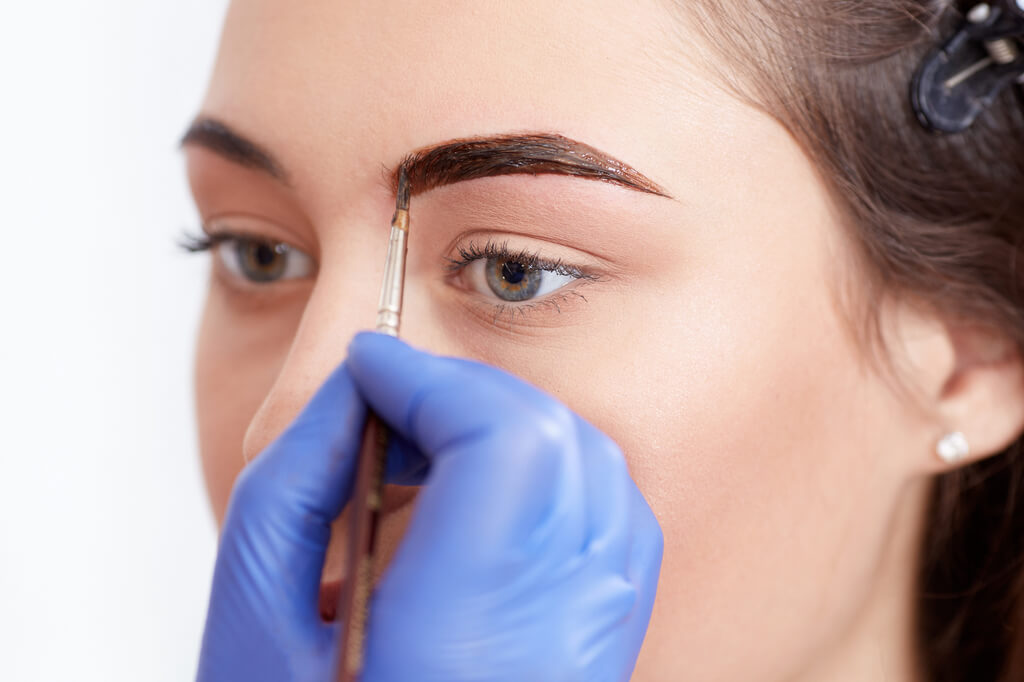 Source: premiera.si
Microblading and microshading sound confusing, and many people assume that these two treatments are the same. Both are cosmetic treatments for brows; however, they are still different from each other! 
We've already mentioned above that microblading is done with a bladed needle to apply pigmentation. But the microshading technique uses pin-like dots along your brows to apply pigmentation underneath the skin. 
Microblading is used to get natural eyebrows, and microshading is used to achieve a less defined, powdered eyebrow finish. 
So if you compare these treatments, you'll know that microblading is used to achieve a super precise, individual hair look, and microshading is done with a softer finish. So it's up to you to select the best technique for yourself.    
Also Read: Celebrities Without Eyebrows: An Experimental Look
Is it a Safe Technique?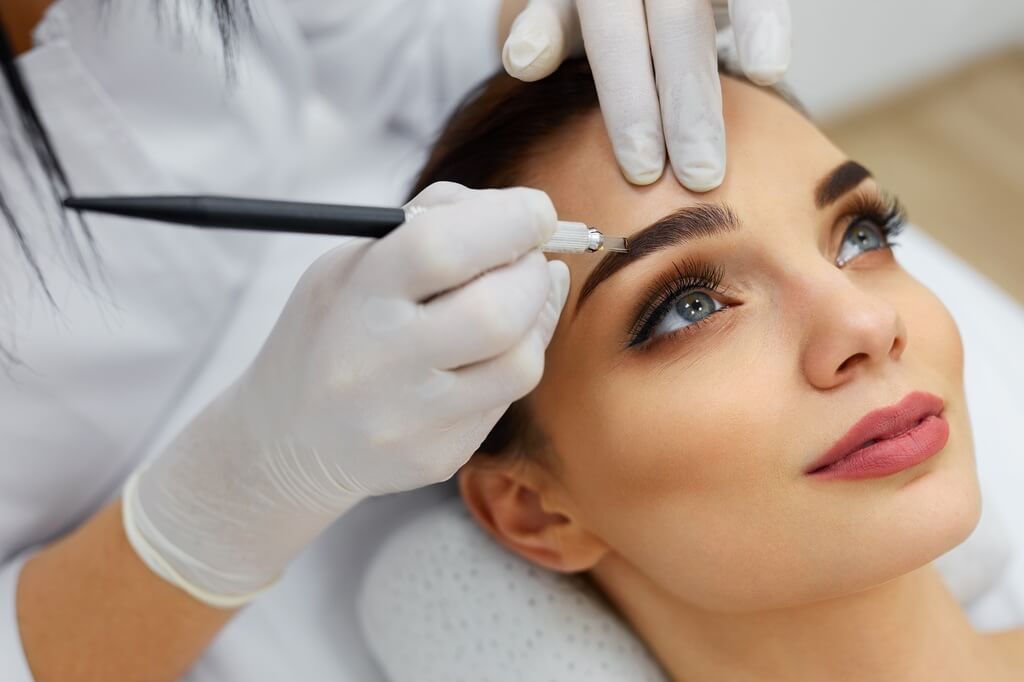 Source: princetonmedispa.com
Both microblading and microshading are popular micropigmentation techniques to achieve more glam, defined looks. These cosmetic procedures have many benefits, along with a few downsides. 
If any type of semi-permanent makeup procedure is done unhygienically and incorrectly, this can lead to allergic reactions and skin infections. That is why it's important to find a beauty salon specializing in micropigmentation. 
Check whether all the tools and equipment are well cleaned and sterilized. 
Final Thoughts
So, this is all about microblading and microshading. Both cosmetic treatments are great for people who want a break from filling their brows every single day. People with less or no eyebrow look can also get microblading and microshading treatments from their nearest beauty salon to experience realistic-looking detailed, and defined brows. 
So, now you know the secret of women having fuller eyebrows every day. So with the help of microblading or microshading techniques, you can also get natural-looking and picture-perfect brows without using a pencil or filler.  
I hope this guide on cosmetic semi-permanent microblading and microshading techniques has helped you to get all the required information.