Have you ever seen yourself in the mirror and thought only if I could make wrinkles disappear or give my neck a little lift I would look as if I got back in my 20s?
A few decades back this might have been just a wish for many thinking 'what if'…
But now it has been made possible by cosmetologists who act as magicians in white capes making our longing wishes come true.
Here we have jotted down the list of 17 cosmetic procedures which can rewind your age and make you feel more confident in your own skin.
1. Brow Lift
Ladies have a never-ending obsession with their eyebrows, they either pluck them or use makeup to achieve that perfect look they want. But with age, alone plucking and temporary makeup stops working as brows get droopy.
Browlift is a game changer as it actually lifts the tissues above and on the side of eyebrows. It gives eyebrows an elevated look to a few millimeters. It tightens the skin around and you can have your perfect arched brows back.
Amazing… right
2. Tear Trough Filler
Getting up after proper sleep and yet finding dark circles under your eyes gets very annoying. Sunken eyes and eyes, bags give an unhealthy and tired look. You might be feeling very fresh but you don't appear to be due to hollow and sunken eyes.
With age and even in young individuals there is a moisture loss between the area of the eyes and nose which gives under eyes a dried up wrinkled look. But the amazing tear trough fillers will make you say goodbye to sleepy sunken eyes, as the soft fillers make the tear trough area plumper and give your face a fresh look.
3. Cheek Implant and Fillers
Cheeks take up most of the space on our faces that's why they show the most obvious aging signs. A cheek implant is the most impactful procedure which can make you look younger. The silicone implant in the cheeks can last for a lifetime. And who does not want to have a perfect appearance forever?
You can also get high-density fillers on the apple of your cheek to avoid the pain of cheek implants. The fillers lift the cheeks and decrease the intensity of laugh lines but need to be refreshed once a year at least.
4. Lips Augmentation
Well, this is the most loved cosmetic procedure and should be as who does not love plumpier lips? Lip augmentation is a widely done procedure for all ages. It gives the mouth a fuller and more youthful look.
You can make your natural lips look more plumpy or give a fuller look too thin or inverted lips. The filler is injected into the top layer of your skin smoothing out the wrinkles. They can last for around 12 to 18 months.
Not satisfied with how you appear after a lip augmentation? Not a problem. You can even get rid of them quite easily.
5. Chin Augmentation
Chin augmentation cosmetic procedure helps modify chin contour and enhance your appearance. As the person ages, the skin around the chin sags and gets loose. But fillers can help you get your confidence back.
This can give your face a more proportioned look in a very natural way. Whether you have a long chin or short you can modify it and get rid of unwanted marionette lines
6. Arm Contouring
As we age, the skin can start to lose elasticity, leading to the development of cellulite on various parts of the body, including the arms. Fortunately, there are a variety of cosmetic procedures that can help reduce the appearance of cellulite on the arms, including radiofrequency treatments, ultrasound therapy, and mesotherapy.
These procedures work by stimulating collagen production, improving skin texture, and reducing fat deposits, resulting in a smoother, more toned appearance on the arms. Find out the best treatment for cellulite on arms that can meet your expectations and requirements.
7. Micro Needling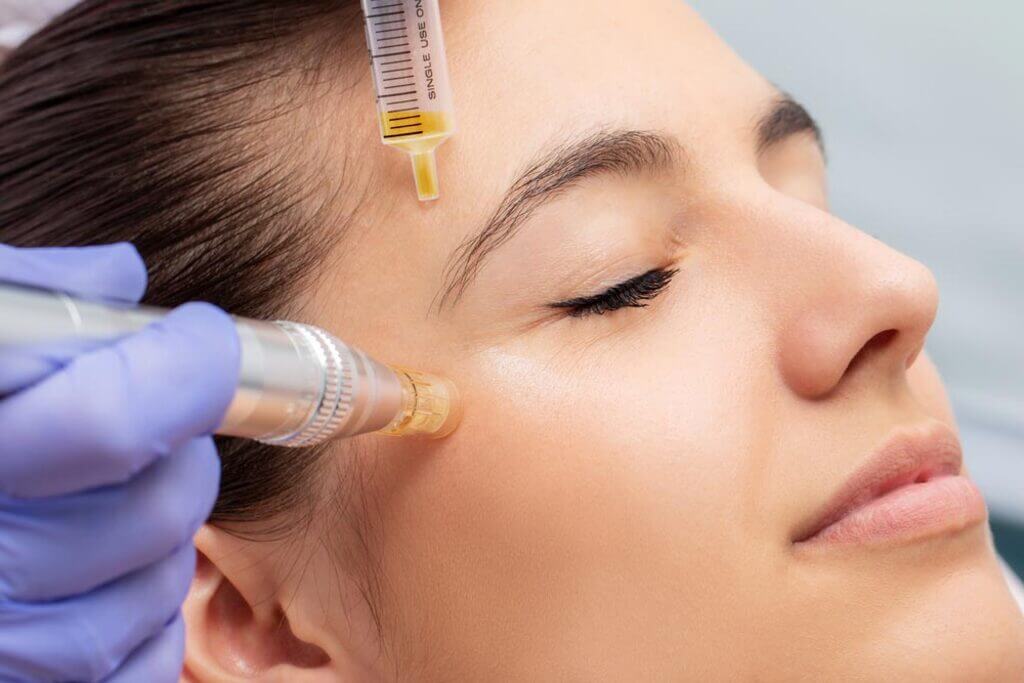 Do you know what's the secret thing that makes our skin look young? Well, it is collagen. More collagen means fewer lines or wrinkles and smoother plus tighter skin. As we reach the mid-20s the body's collagen production gets less means the number of skin problems.
Microneedling is a magical process in which a small needle pricks the upper layer of our skin signaling our body to start the series of healing processes which means the production of a lot of collagen. This gives more blood flow to the skin along with a younger look. It mostly requires 3 to 6 sessions.
8. Thermage Treatment
Thermage treatment is best to fix up the droopy skin, radiofrequency waves act as a magic wand causing fissures in the skin that boosts collagen production and tightens up the saggy skin around the chin, neck, or jowl.
The impact of thermage treatment lasts for 6 to 9 months. Well, it is great to have two sessions a year.
9. Dermaplaning
Dermaplaning is the buzz of the town, people are loving it because of its effective results. A rejuvenated hairless and clean facial skin is everyone's wish and dermaplaning does it for you.
A medical scalpel is used to remove the upper dead layer of skin. Your face is the most exposed part, therefore, it gathers dirt, dust, and pollutants which can clog the pores, causing wrinkles and blotches on skin. But these are the worries of the past as now dermaplaning is here to combat these problems.
10. Nasolabial Fold Filler
Nasolabial lines extend from your nose to the corners of your mouth when you age they get more prominent. They look like laughter lines. But having them even when you are not laughing? For sure no one wants that.
Nasolabial fold filler is a painless method that lifts up the lines and area around, volumizing it by replacing the lost structure. It's a great procedure to be wrinkle-free.
11. Crow's Feet Botox
Crows' feet lines are present around the corners of the eyes in a fan-like pattern. They are commonly considered aging signs. But crow's feet botox can smooth out these lines very easily.
None of us is immune to aging but this cosmetic procedure relaxes the muscles around the eyes leveling out the wrinkles. The results last for around 4 to 6 months depending on the age.
12. Forehead Lift
The forehead is often the first place where we experience wrinkles as we age. This at times gets really hard to deal with as it makes a person insecure of their appearance.
Forehead fillers are a great way to get a forehead lift, it has Hyaluronic Acid which adds volume to the skin cells and hydrates it giving you a smooth and tight forehead back.
13. Nose Job
A nose job also famously known as rhinoplasty can be done on anyone who desires to get rid of any deviation, nasal hump, or unwanted size of the nose.
A dermatologist said that " As we age our nose widens and one of the easiest ways to avoid this aging sign is getting a nose filler".
Injecting Hyaluronic acid filler right into the dorsum can contour the nose and wear off all signs of aging in just 15 minutes.
14. Sharp Jawline
Have you seen the recent obsession of Gen Z and millennials with sharp jawlines? Well, it is considered to be attractive and a sign of beautification by many but as we age it gets tough to maintain a sharp jawline as our skin droops.
An easy quick and pain-free procedure to have a chiseled jawline is getting botox in chewing muscles as it relaxes your muscles giving you a perfect jawline complementing your features.
15. Hairless Skin
Hairless and clear skin without any struggle and pain is a big YES.…!
Who does not love smooth baby skin on themselves which boosts your confidence and makes you feel beautiful and younger?
Well, laser hair removal works anywhere on the skin, you can permanently get rid of facial and body hair. This targets the hair follicles and destroys them and ensures little to no growth over time.
16. Hands Rejuvenation
Investing so much on your face to avoid signs of aging and ignoring your hands is a big mistake.
Your hands can tell your age bracket quite easily. Therefore cosmetic procedures for hand rejuvenation must not be ignored.
Fillers, fat grafting, and skin tightening laser procedures work wonders for smoothing out the top of hands making them look younger than their age.
17. Chemical Peels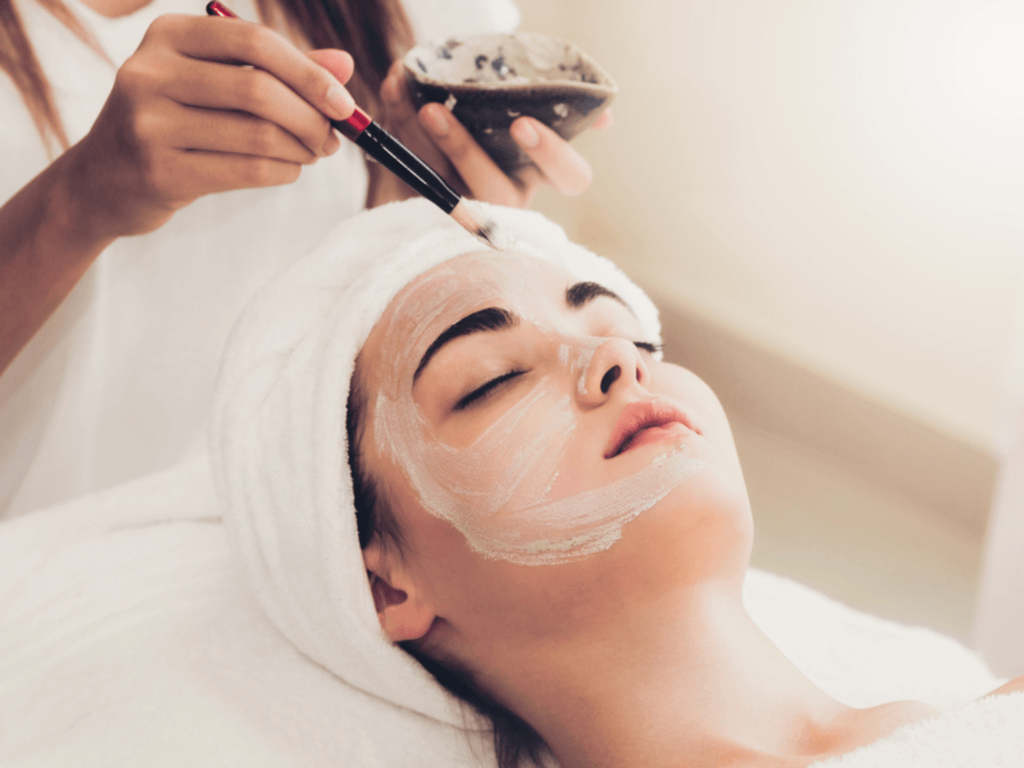 Aging shows the signs of what our skin has been through over time. With age, we lose our glow and miss the glowing face we had in our 20s.
Well if you do miss it then chemical peel can give you that glow back now.
A chemical peel solution is applied to the face and then peeled off along with the upper dead layer of skin. The new skin under it is smoother, cleaner, and free from wrinkles and spots or acne scars.
18. Neck Lift
Neck lift procedures are also growing popular these days commonly known as Nefertiti neck lift named after an Egyptian queen famous for her elongated, considered to be "perfect" neck.
In this procedure, the neck and jowls are lifted upwards to reduce the sagging skin giving perfect neck contour. The Botox is injected into the muscles around the neck. It's a great non-surgical method to restore your youthful appearance.
Conclusion
Gone are the days when restoring youthful looks was just a dream. In the 21st century, nothing is anymore impossible. You can overcome any insecurity with any of the above cosmetic procedures and come forward confidently as the best version of yourself.
To find out more:-