The low fade haircut, also known as the low taper fade, is a trendy men's hairstyle that has been around since the '70s and will most likely stick around for decades. It's one of the most popular haircuts among men today because of its style, sophistication, and fashion-forward edge.
Low fade haircuts are incredibly versatile, making the styling possibilities virtually endless! It looks excellent on most face shapes and will work with a wide range of hair textures from straight, wavy, to tight coils.
Low fade haircuts are trending in the U.S., with plenty of celebrities sporting this relatively new and trendy look on the red carpet. In this article, we're going to cover all the low fade haircuts and styles you can try!
What is a Fade Haircut?
If you're looking for a style that is very stylish and sophisticated, then the fade haircut is ideal for you!
A "fade" refers to a gradual tapering of hair length and density on the sides and back of the head. It generally starts slightly above the ear and tapers down as it moves towards the neckline. This cut will add contrast, dimension, texture, and structure to the hair. Fades also create a faux hairline and are great if you naturally have an uneven hairline.
While fades are generally easy to maintain and style at home, they require regular haircuts to stay sharp, neat, and symmetrical. Getting it touched up every three to four weeks is recommended, but if you go shorter, it will require more frequent visits to your stylist.
What is a Low Fade?
Fades are often differentiated by where the tapering begins. "High" fades start higher around the forehead level, whereas "low" fades start closer to the ears. In this article, we will be focusing on men's low fade haircuts.
There are several iterations of the low fade, so there's something that will suit your individual style.
Short Low Fade Haircut
While the low fade suits any hair length, it looks exceptionally great with short hair. It provides a very clean, cut, and neat appearance and will work with any hair texture.
The short, low fade refers to a cut that combines the classic elements of a mens low fade with a significantly cropped length of hair on the top of the head.
When choosing this style, make sure that your stylist makes the hair on the sides and back of the head shorter than the hair on the top.
Long Hair Low Fade
If you prefer to maintain a longer length but still want to experiment with fades, consider the hybrid long hair low fade haircut. This style is the best of both worlds because it couples the classic low fade haircut, with its distinguished hairline, with longer and fuller hair on top. If you have coarser hair with a lot of texture, such as natural waves or curls, this style is excellent for creating a ton of dimension without looking messy or unkempt.
The long hair low fade style is highly versatile, and the styling options are limitless. This style is perfect if you enjoy switching up your look often but still enjoy the neat look the low fade provides.
There are many ways to style a low fade with long hair. You can blow it out for extreme volume, gather it into a messy bun, rock a pompadour, or even a comb-over.
We recommend a low fade blowout if you have a round or broad face. The extra volume on top will add visual length to your face. If you have a longer or oval face, a quiff will balance out the elongated proportions of the face.
Low Skin Fade
If you're looking for a fade haircut that is a complete showstopper, a low skin fade is a perfect style for you. It's dramatic, edgy, and very trendy.
The low skin fade, also referred to as the "low bald" fade, is a type of low fade haircut for men in which the hair tapers down to skin level. It allows you to keep more volume on top, making your hair look fuller, and it's if you have extremely fine or thinning hair.
The low skin fade can be worn with short hair on top or rocked with longer locks! It's all up to you and how you desire to style it.
Because the style depends on a close skin-level taper, this cut will require frequent trips to your stylist to maintain. However, it is a small price to pay for a style that's so fresh and unique.
Low Taper Fade
The difference between the classic low fade and the taper fade is the subtlety of the fade. Low fades create a more distinct and abrupt effect, whereas a taper is softer and always cut at a gradual and more level. A taper fade is perfect if you like the look of the classic low fade haircut but want something a bit more subtle.
Low taper haircut is easy to maintain and extremely easy to customize, so it fits your unique style.
Rock it with longer hair on top for a more relaxed and edgy style or with shorter hair for a more polished look.
Long Hair Low Taper Fade
Low taper fades are a statement hairstyle when paired with longer hair. It will make your hair look thicker than it is by removing a lot of the bulk around the ears and the nape. It forces the eyes upwards, highlighting the crown of the hair, visually making it appear fuller, thicker, and more structured. While this amazing hairstyle works well for all hair types, it looks incredible if you have textured hair, such as tight coils or defined waves that are naturally voluminous.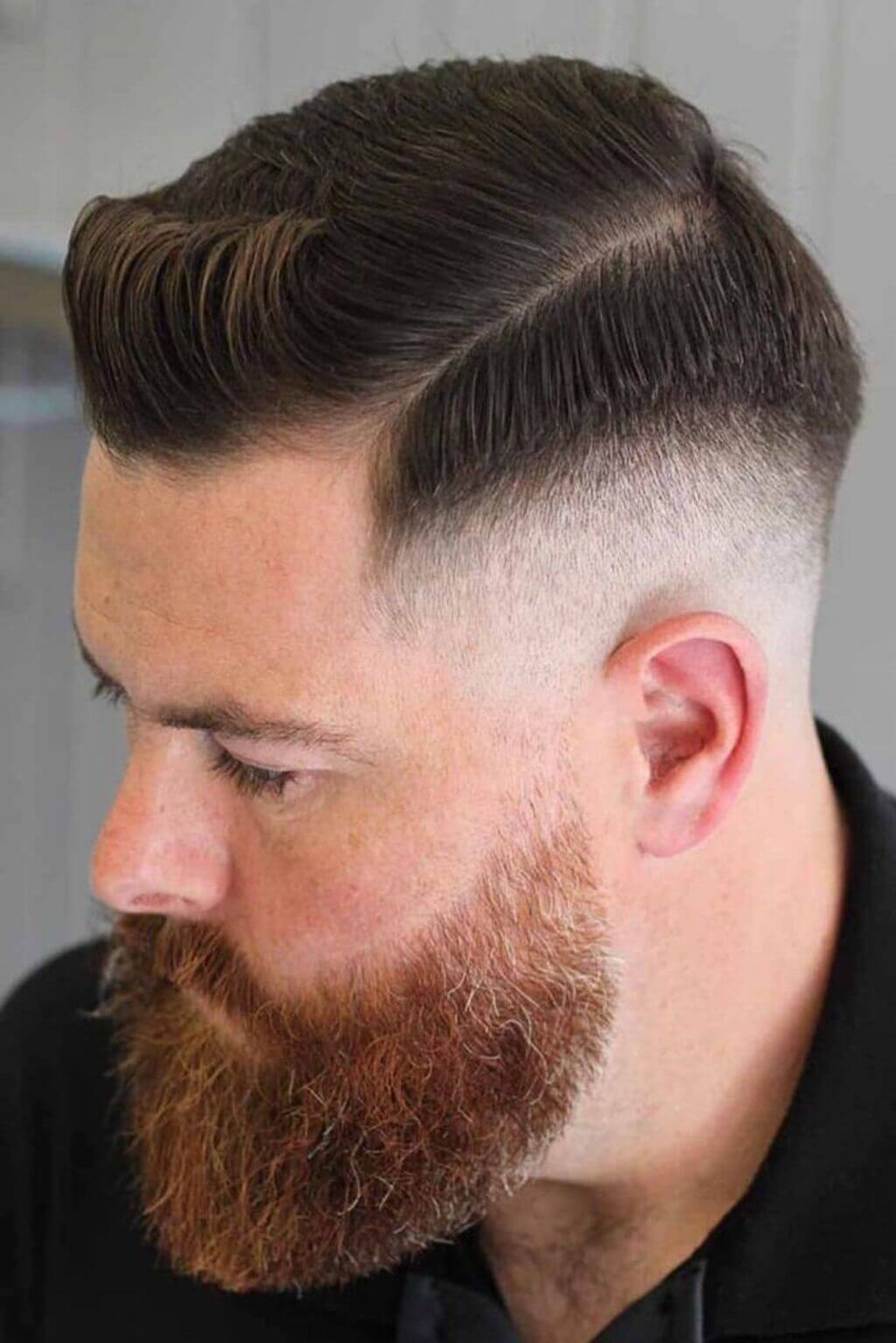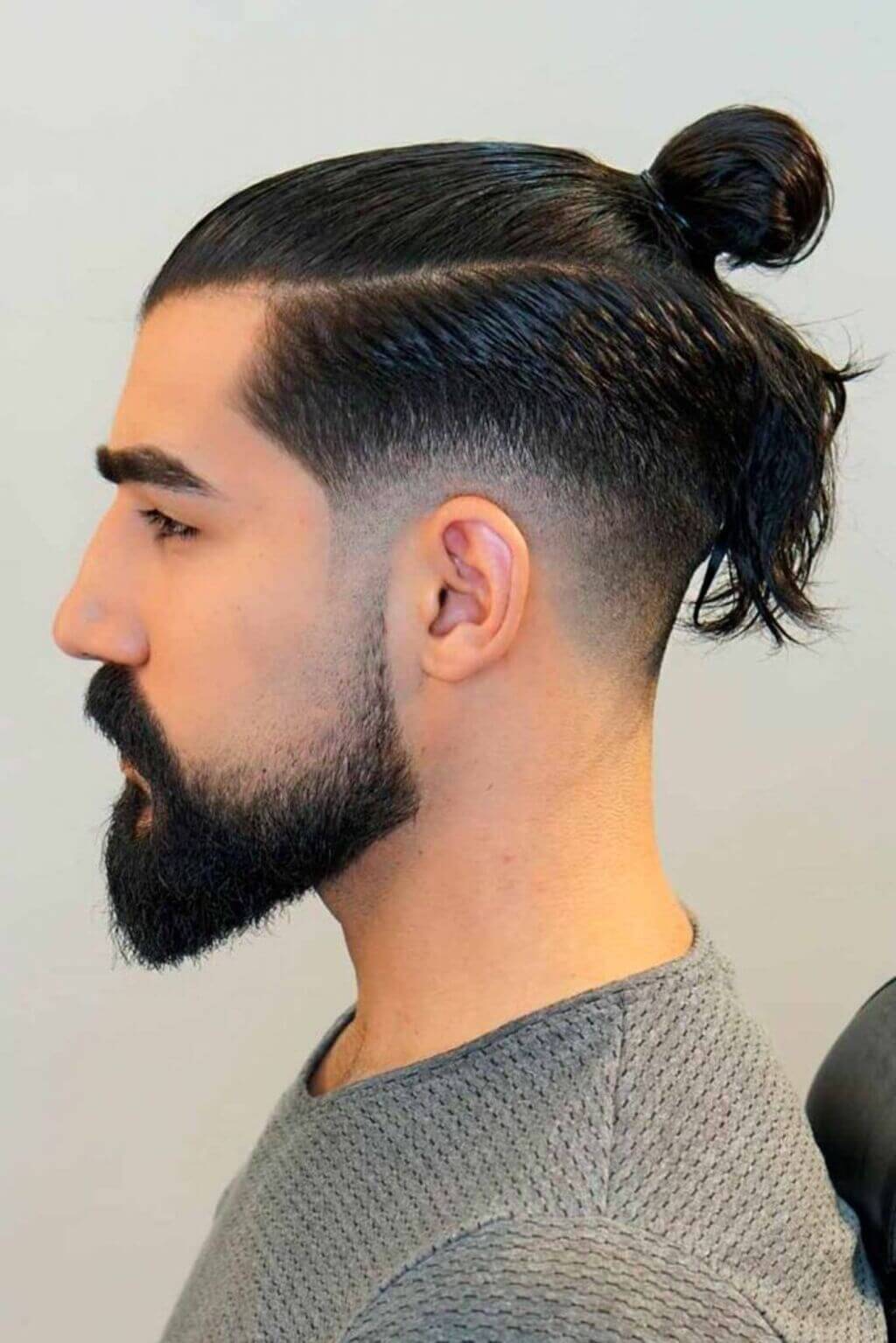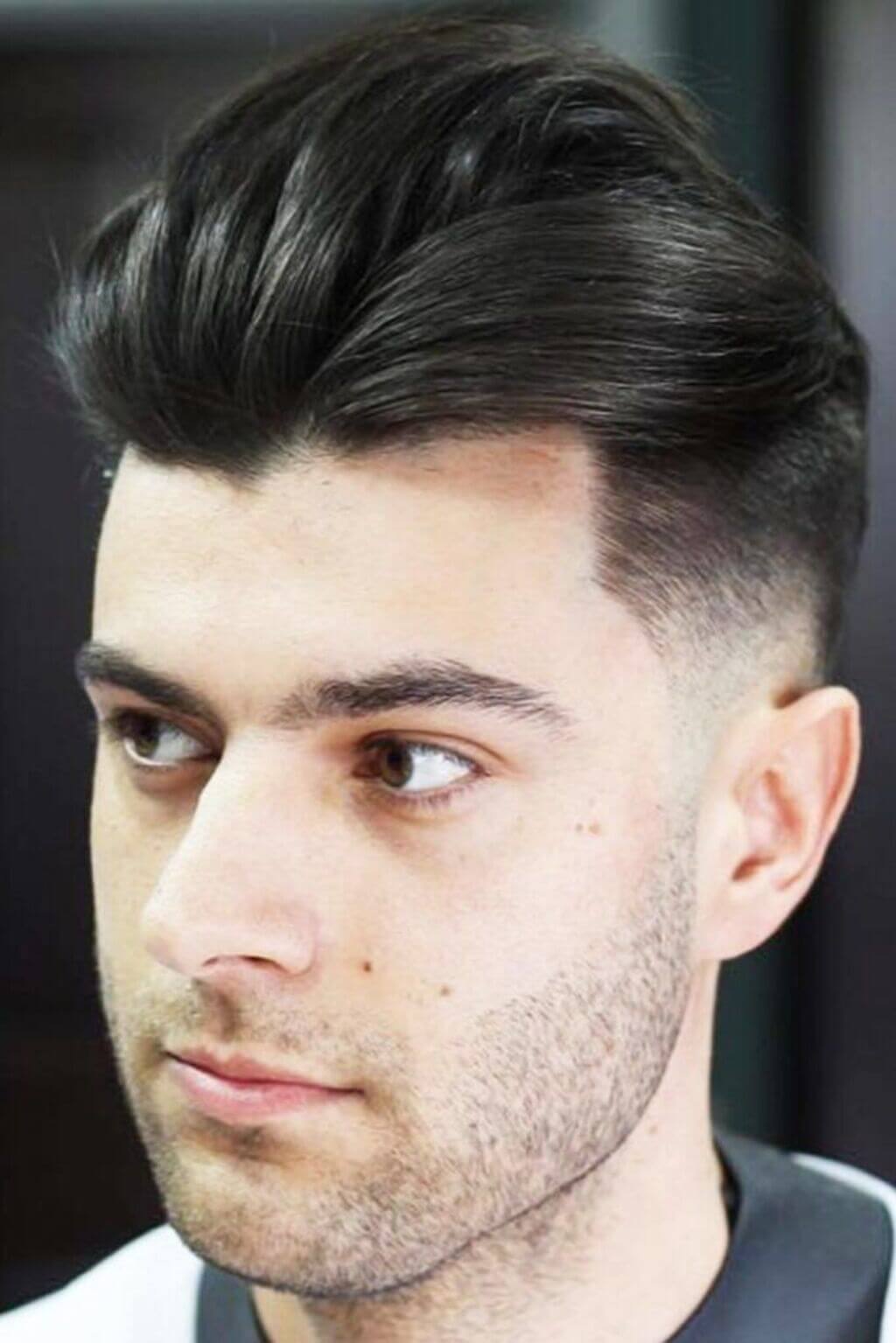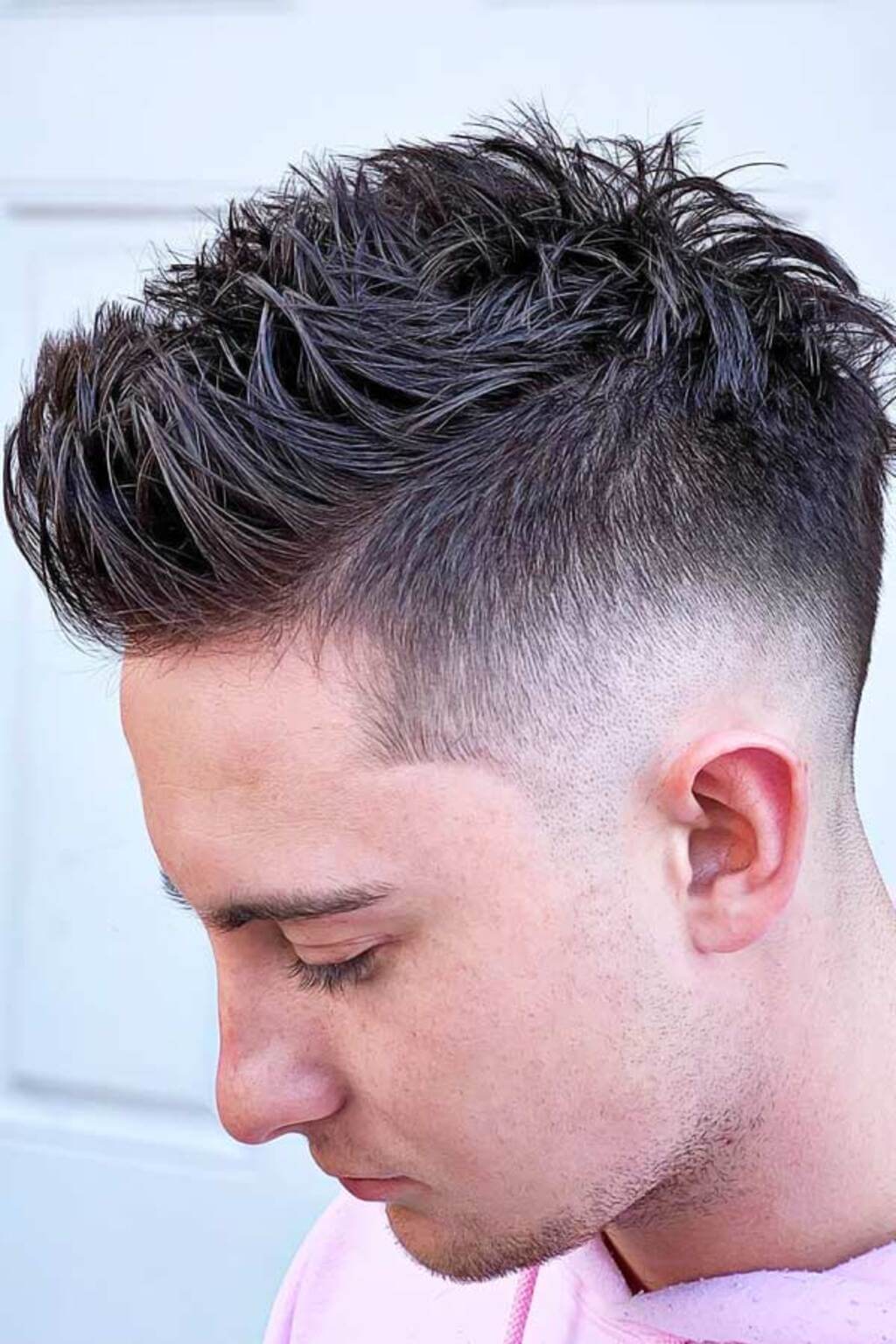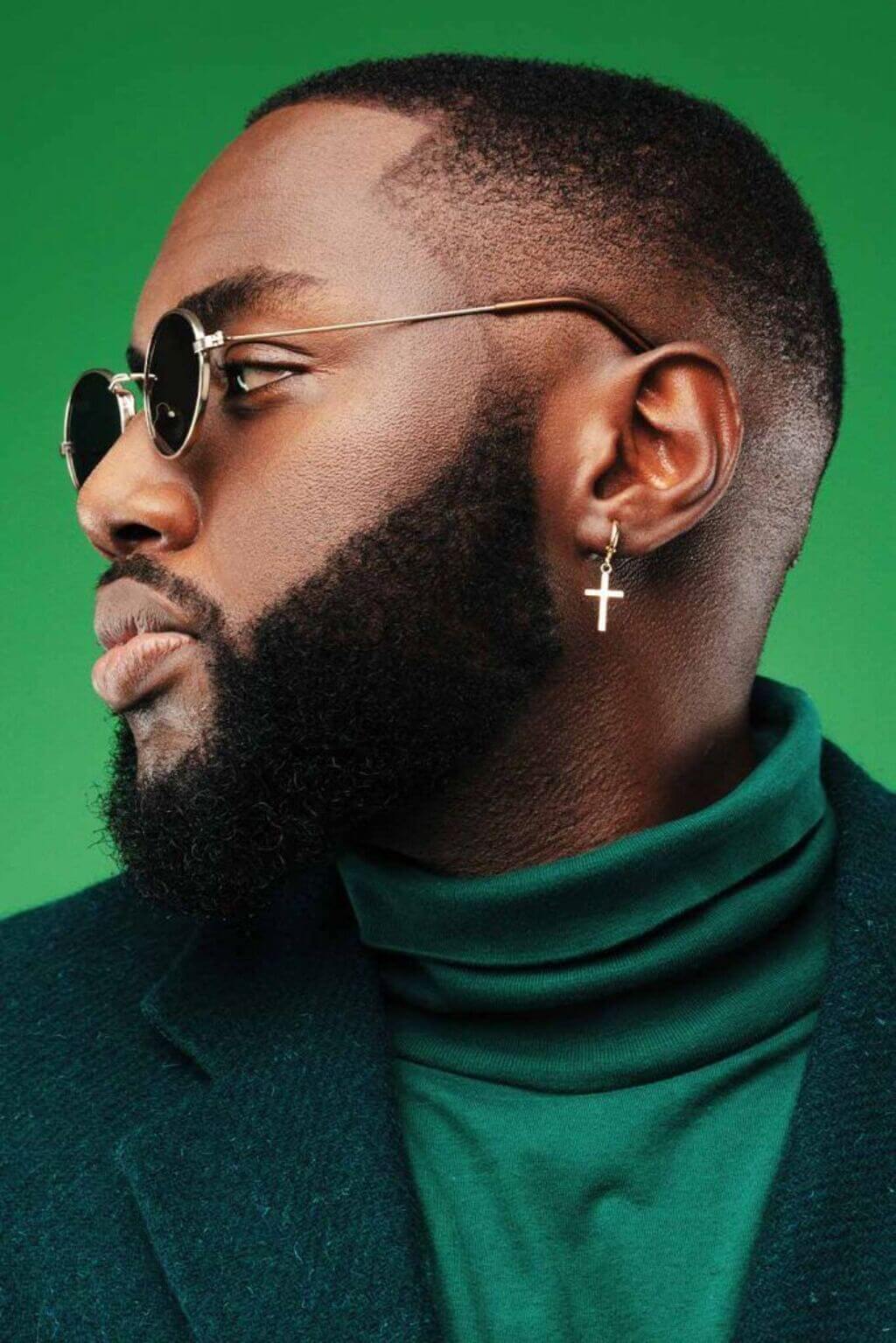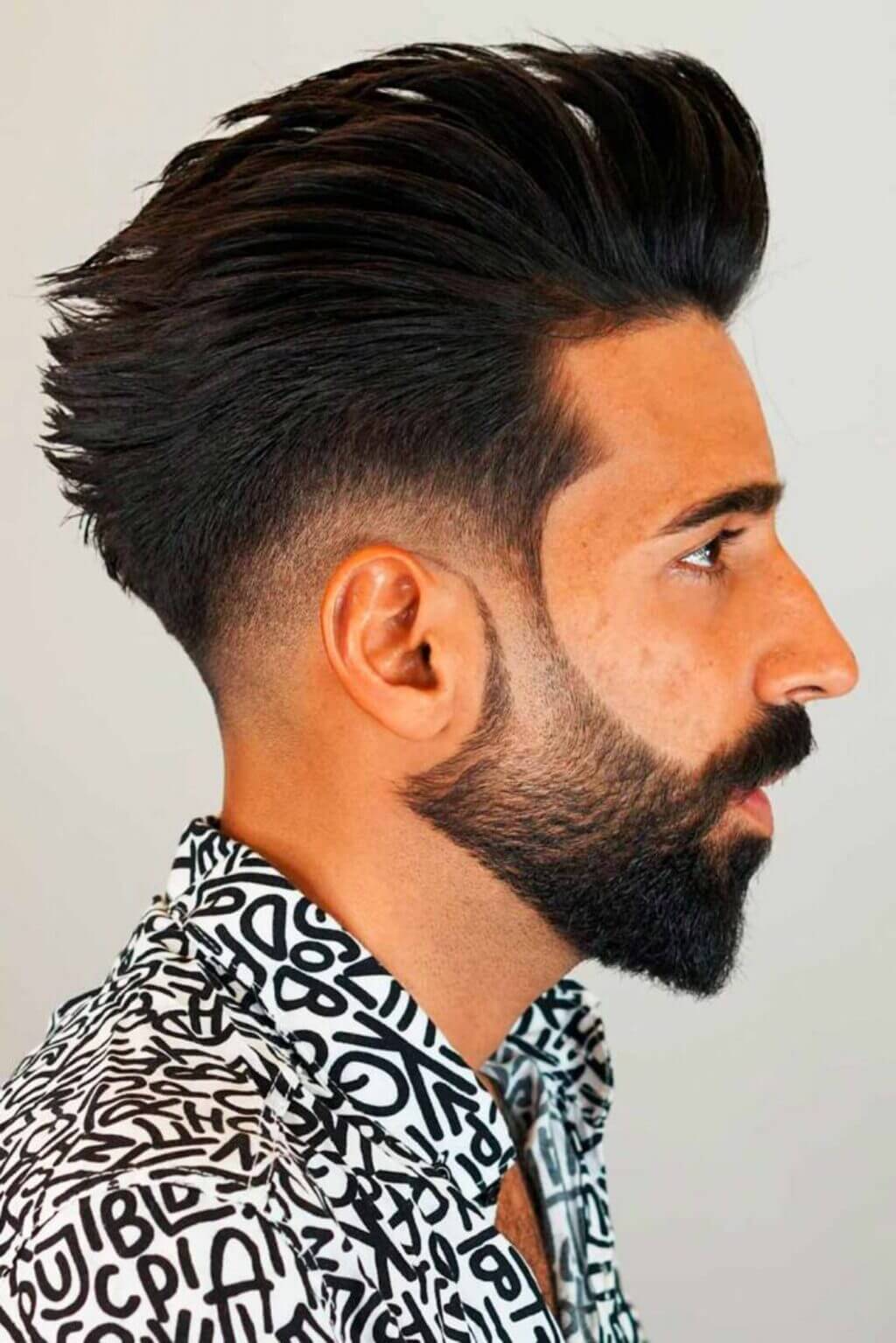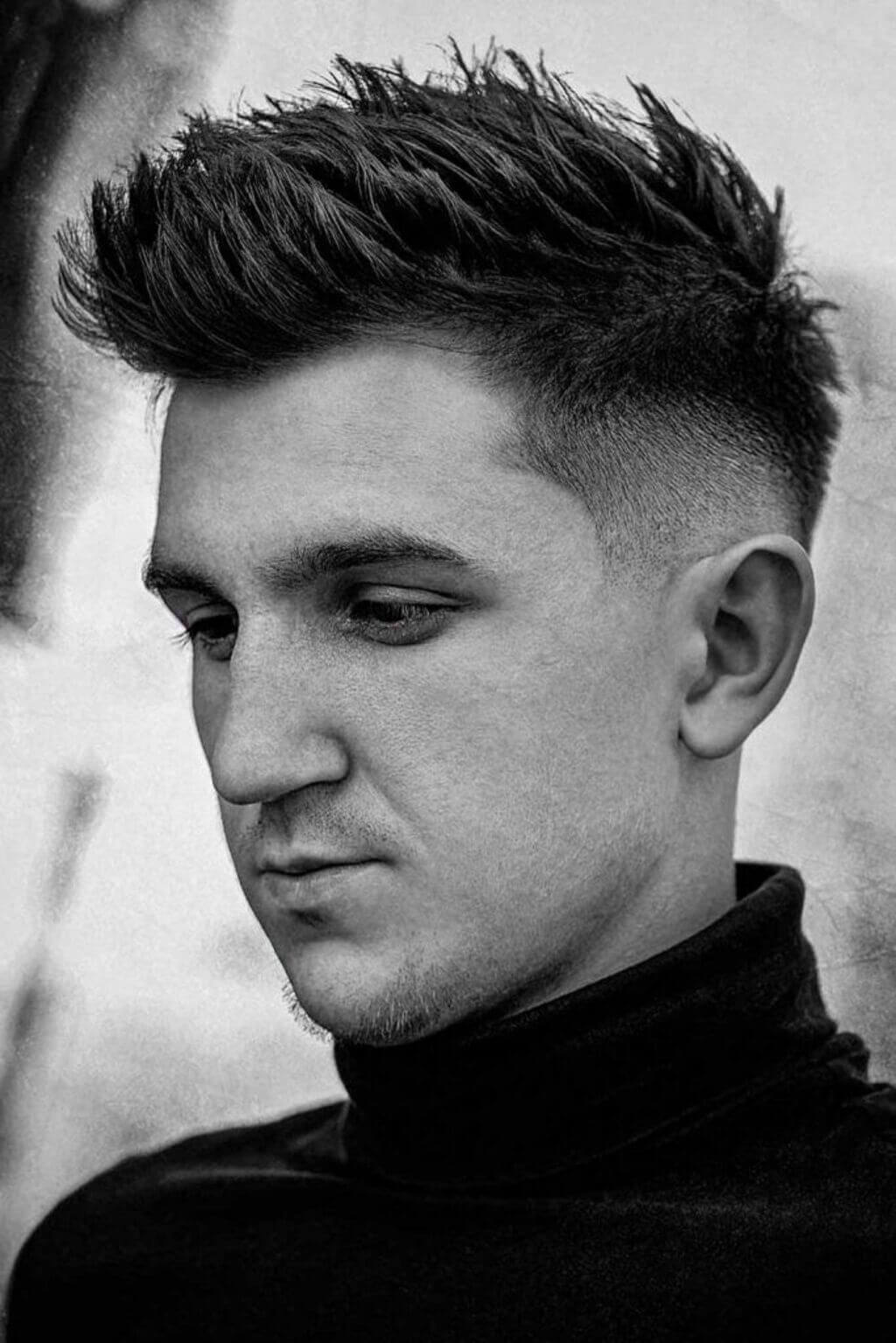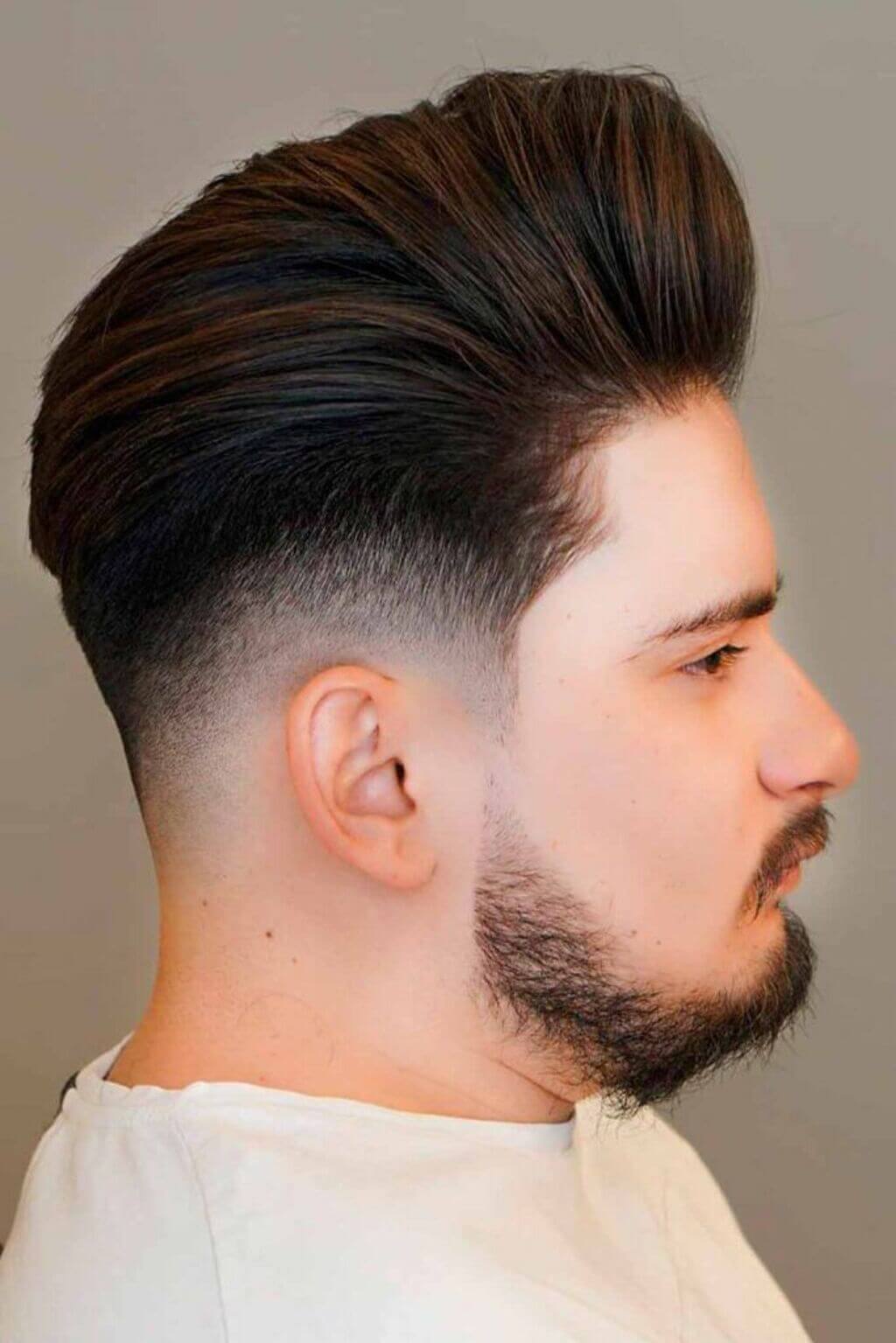 Will a Low Fade Work for Me?
While low fades can work for most face shapes, they may not be suitable for round or square face shapes. The reduction in the volume on the sides of the face can make your face appear broader. However, your stylist will help you find a style suitable for your unique face shape if you're still interested in a low fade haircut.
The key to achieving the perfect low fade is not to go too low with the fade. Starting the fade too low can inadvertently make the natural hairline appear as if it is receding. The rule of thumb is to create the fade slightly above the ears and taper it gently down in the back towards the nape.
What Do I Ask For?
Because the low fade haircut requires precision, steady hands, and patience to achieve the perfect fade, this haircut is best left to a professional stylist for the best results.
Most barbers will understand what you're asking for when you tell them you'd like a low fade haircut. However, if they need additional information, explain that you'd like a shorter back and sides that gradually get shorter.
Don't be afraid to bring reference pictures so they can clearly understand what you want before clippers get close to your head!
Flip the Switch on Your Style!
The low fade haircut is perfect for you if you're looking for a stylish, sophisticated, and fashion-forward style. The endless versatility and styling possibilities make it a fantastic style if you're ready to switch up your look.
Discover more:-