Haircuts and hairstyles are something that everyone wants to have as per trend, be it men or women. So, which haircut is in trend for men? The answer is Edgar Cut. there are chances that you have heard about it for the first time, that too randomly. Hence you are here to know more about it. Let me make it simpler, it is a lot more like the caesar haircut, but with the higher fade and most probably the skin fade. 
Apart from that, Edgar haircut is also a mixture of the French crop and the Caesar haircut. Now, without any delay let's learn a little bit about the Edgar cut, and then we will move ahead with some mind-blowing and extraordinary Edgar cut hairstyles.
What is Edgar Haircut?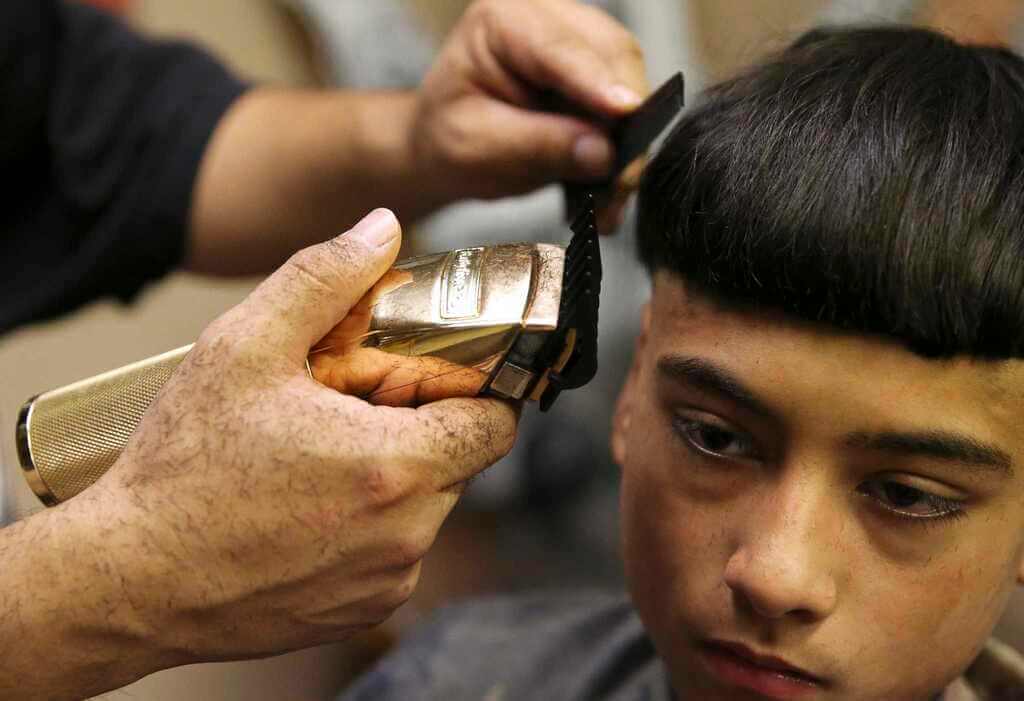 Source: hdnux.com
Well, the origin of the Edgar cuts is still unknown. However, stories say that it came into a trend after a fan got the baseball player Edgar Martinez's face shaped in his head. The difference is the Edgar cut now has the hairstyle minus his face. Not everyone wants to have the baseball player's face on their head. It is also known as a takuache haircut in Mexico.
FYI: In the Edgar haircut, the back and sides are short, while the top is long. It is common among Latino men.
This hairstyle is ideal for the ones who don't love hair coming in their way of work or just want to stay in the trend and look cool as ever. You can ask your hairstylist to give you an Edgar cut and if he doesn't understand just show him the hairstyle you want from the list below.
Source: wp.com
Here in this list, you will find every Edgar cut that you can try, from fluffy Edgar to taper ones. Pick the one that goes well with your face and you'll never regret the decision. 
1. The Edgar Haircut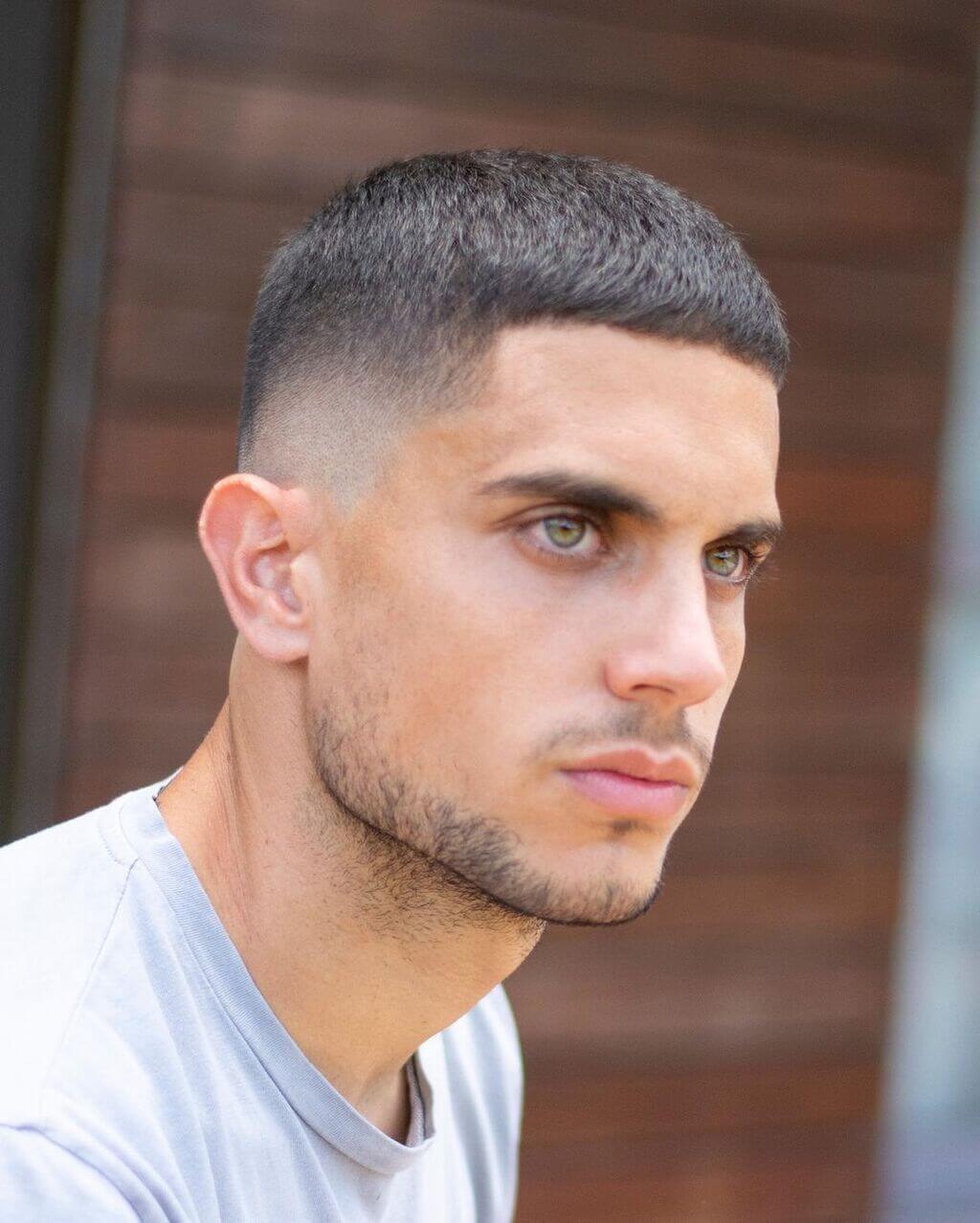 Source: pinimg.com
If you wanna stay simple and down to earth, go for the classic Edgar haircut. The lower back and sides of your head will be tapered and the front will have a straight line. This neat and clean will make you look edgy and classy among all. As for the top, ask your barber to style it and give it some texture.
2. Fluffy Edgar Haircut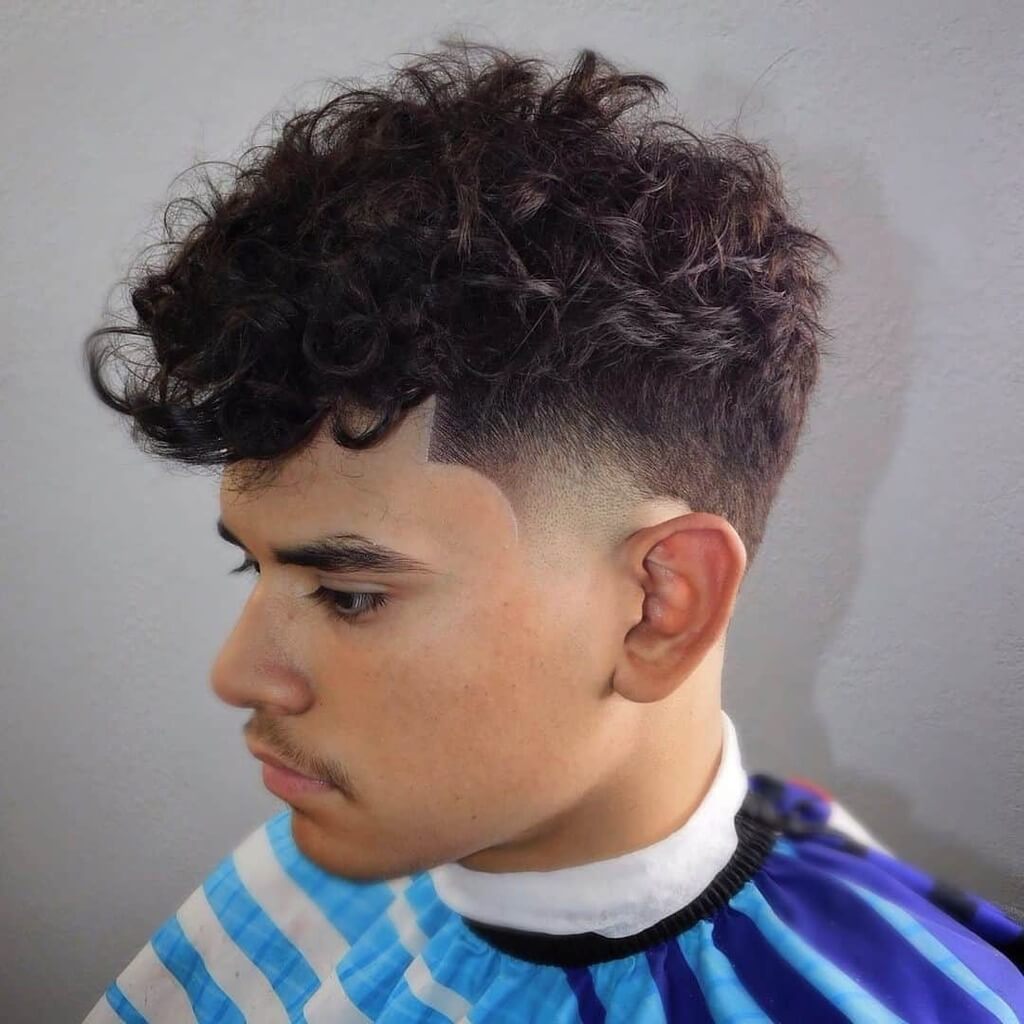 Source: tattooedmartha.com
The fluffy Edgar is famous among men who have abundant hair. So, if you are also one of them, go for the fluffy Edgar cut. The sides and back will be tapered, but they will be covered with the length of your hair. Also, the front line should be a little lengthier for the exact fluffy and playful look! If you have silky smooth hair, this will look mesmerizing.
3. Edgar Cut Fade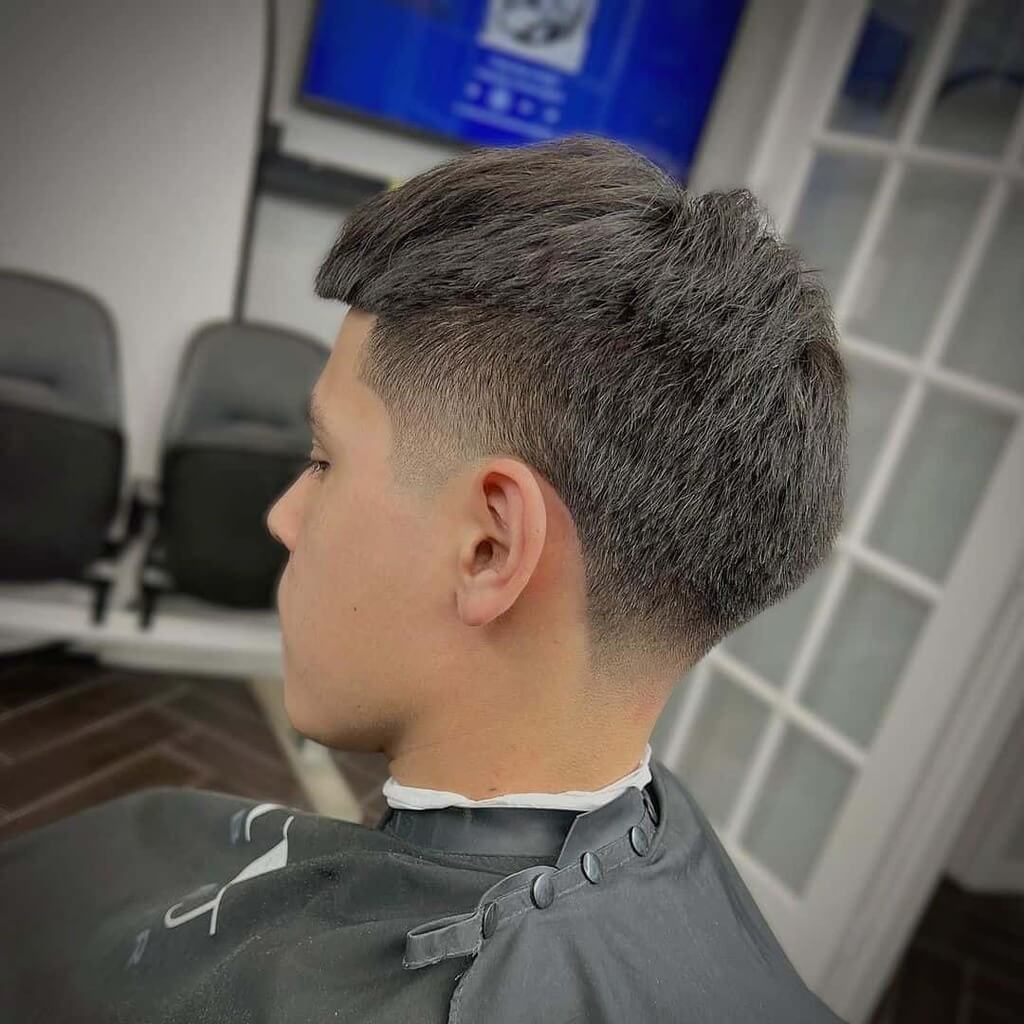 Source: tattooedmartha.com
The Edgar cut fade haircut is nothing but the different styling on the sides and back of the head. Instead of tapered you'll have to ask your hairstylists to give you the fade cut on the sides. Normally, men and boys in sports go with this trending haircut as shown in the image. 
4. Messy Edgar Cut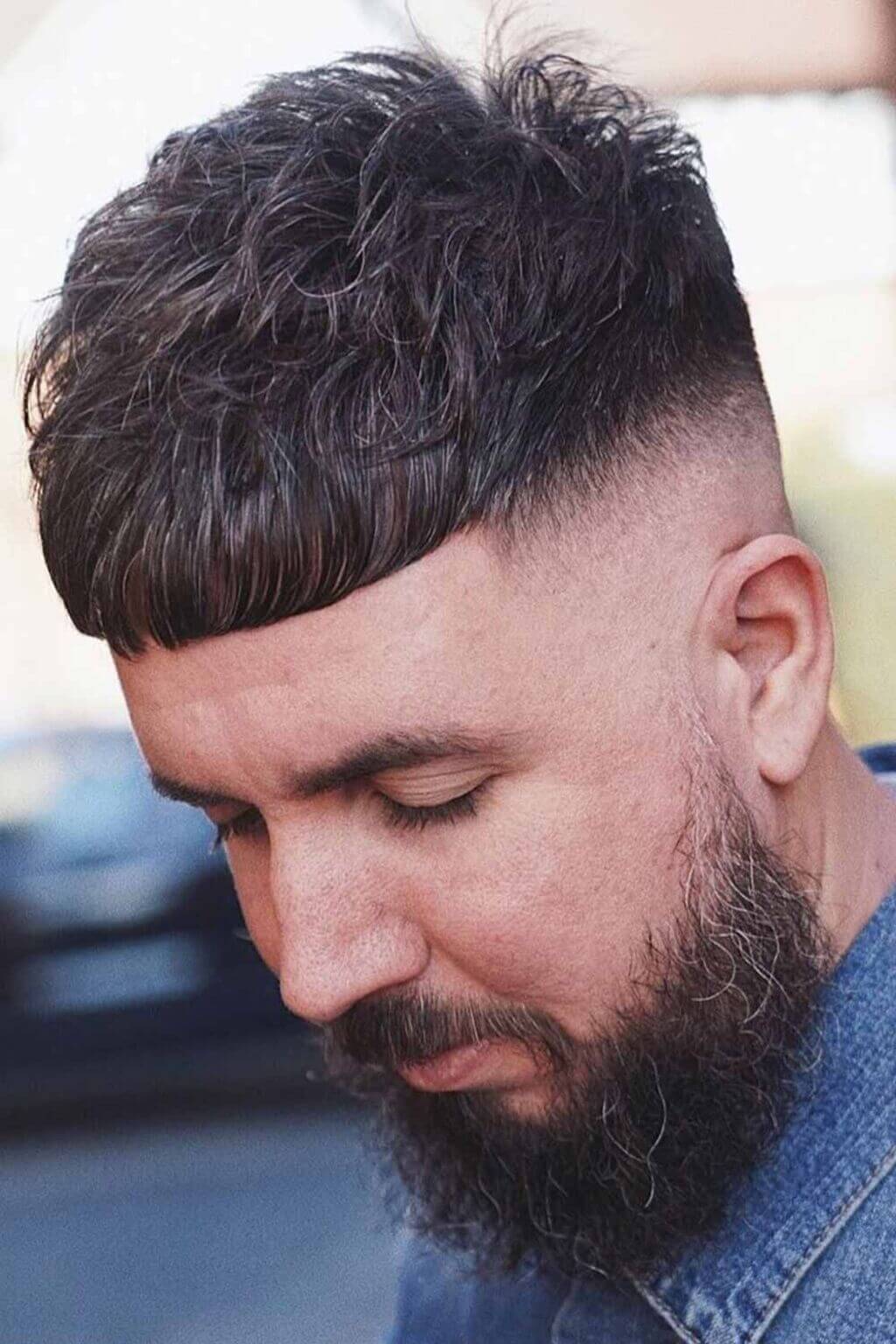 Source: pinimg.com
Normally, the Edgar haircut is known for its clean lines, but who said you can't go with the messy one? Clean-lined Edgar cut is more suitable for businessmen and professionals, while if you are not into that get yourself a messy Edger cut. Ask your barber not to give finishing and leave it a bit messy.
5. Edgar Low Taper Haircut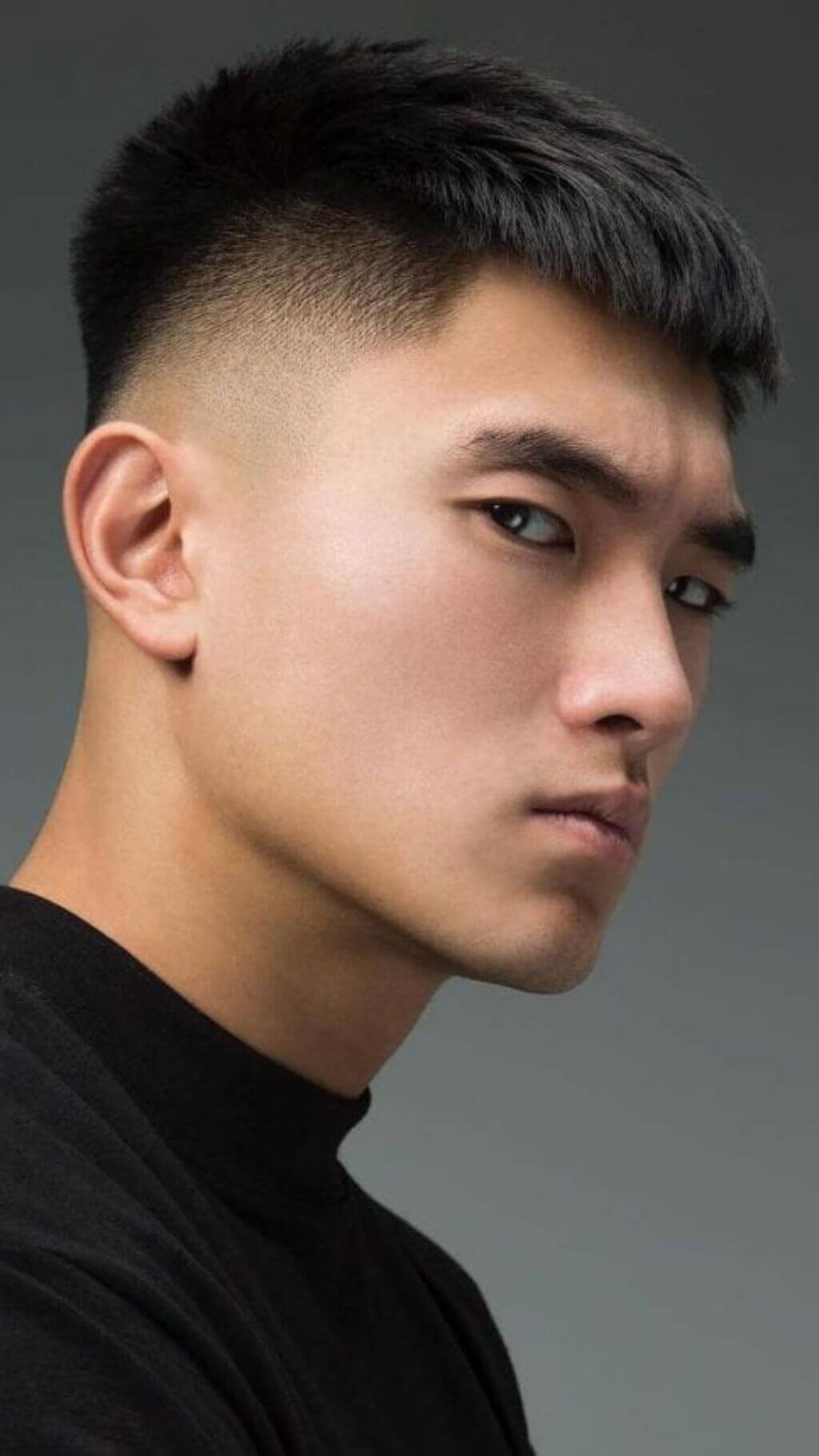 Source: pinimg.com
Edgar cut is known for its easy maintenance, to make it more viable you can also get your Edgar haircut as you want. Confused? The Edgar cut can be tapered or faded. Even with the tapered cut, it is up to you, whether you wanna go with the Edgar low taper cut or the high tapered. The model in the image has gotten himself the low taper Edgar haircut.
6. Curly Edgar HairCut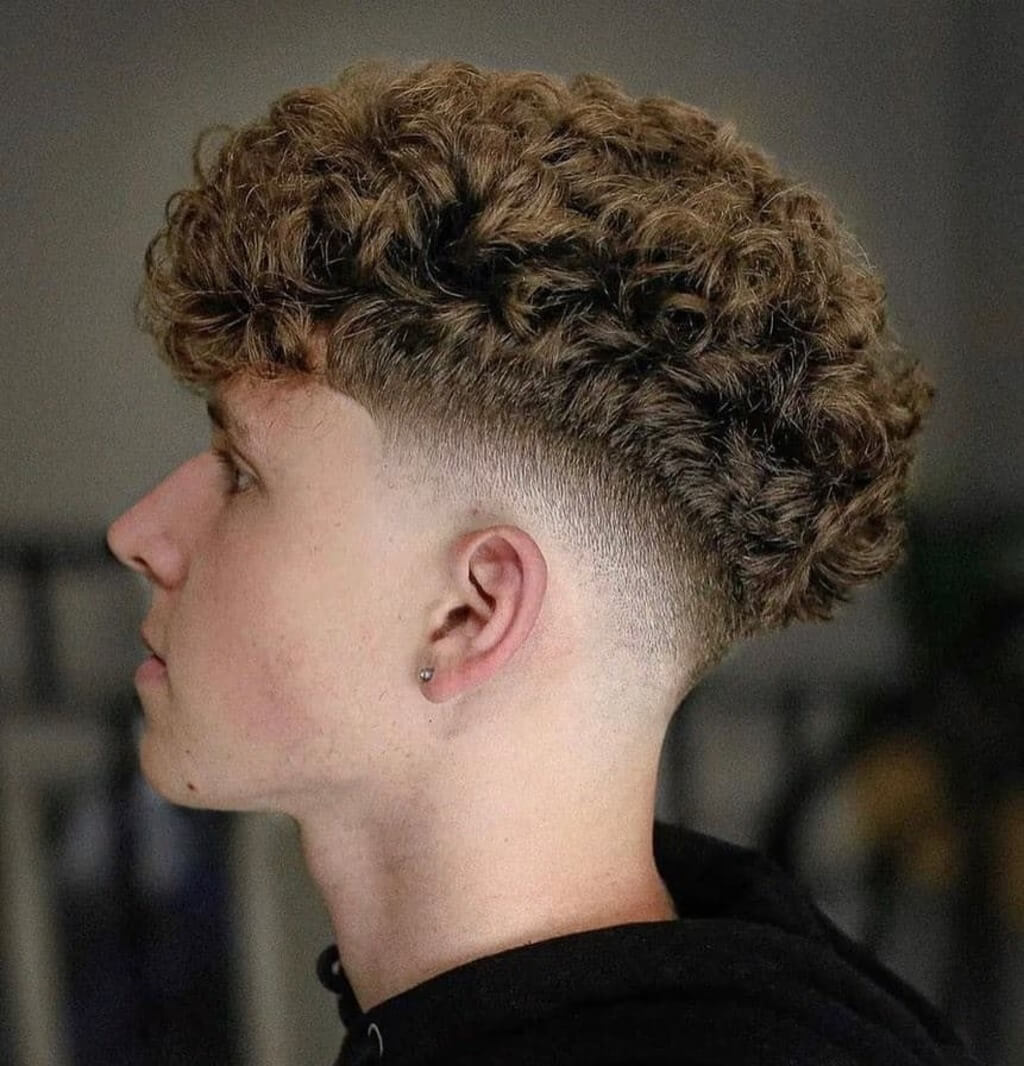 Source: tattooedmartha.com
If you have curly hair, you can still slay the Edgar cut. Yes, many men with curly hair have gone with it. Take inspiration from the image and get yourself the curly Edgar haircut. Remember the curly Edger cut won't have a clean front line as it is kind of impossible and won't even look perfect!
7. Edgar Cut with Mullet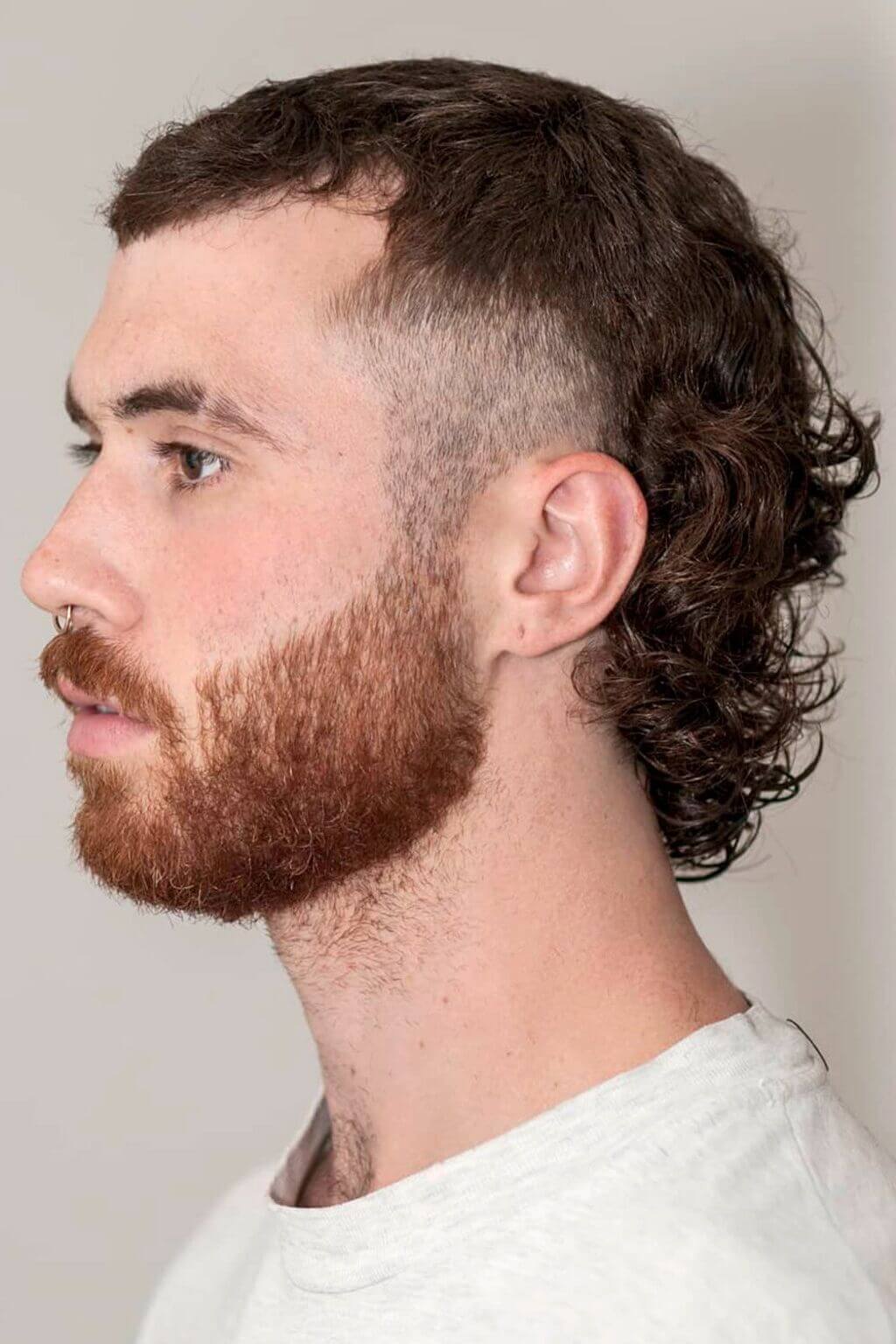 Source: lovehairstyles.com
Let's combine two trending hairstyles to get an amazing look. And which are they? Well, the mullet and the Edgar cut. Mullet is all about having the perfect length of locks at the back and Edgar cut has the tapered sides with the front cut. Look at the image for the visual representation.
8. Wavy Edgar Cut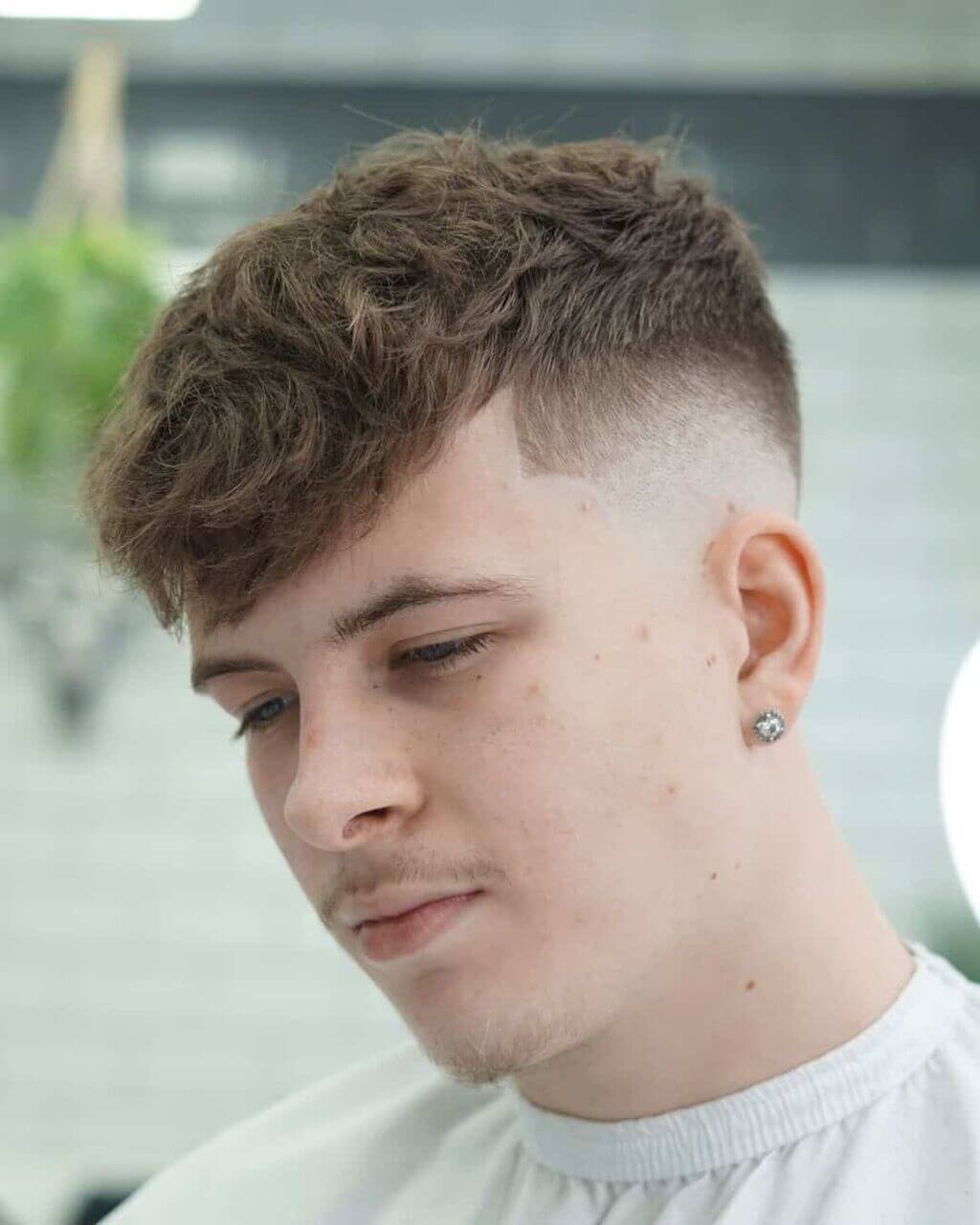 Source: pinimg.com
Edgar haircuts have been in trend and favorite among people for a long time now. People with all types of hair are getting the Edgar cuts, including wavy as well. If you have wavy hair go and get this look. If you don't have wavy hair, but still want this look. Ask your hairstylists to give you wavy hair after the cut and slay your new hairstyle.
Also Read: Latest New Men's Hairstyles For Receding Hairline
9. Spiky Edgar Cut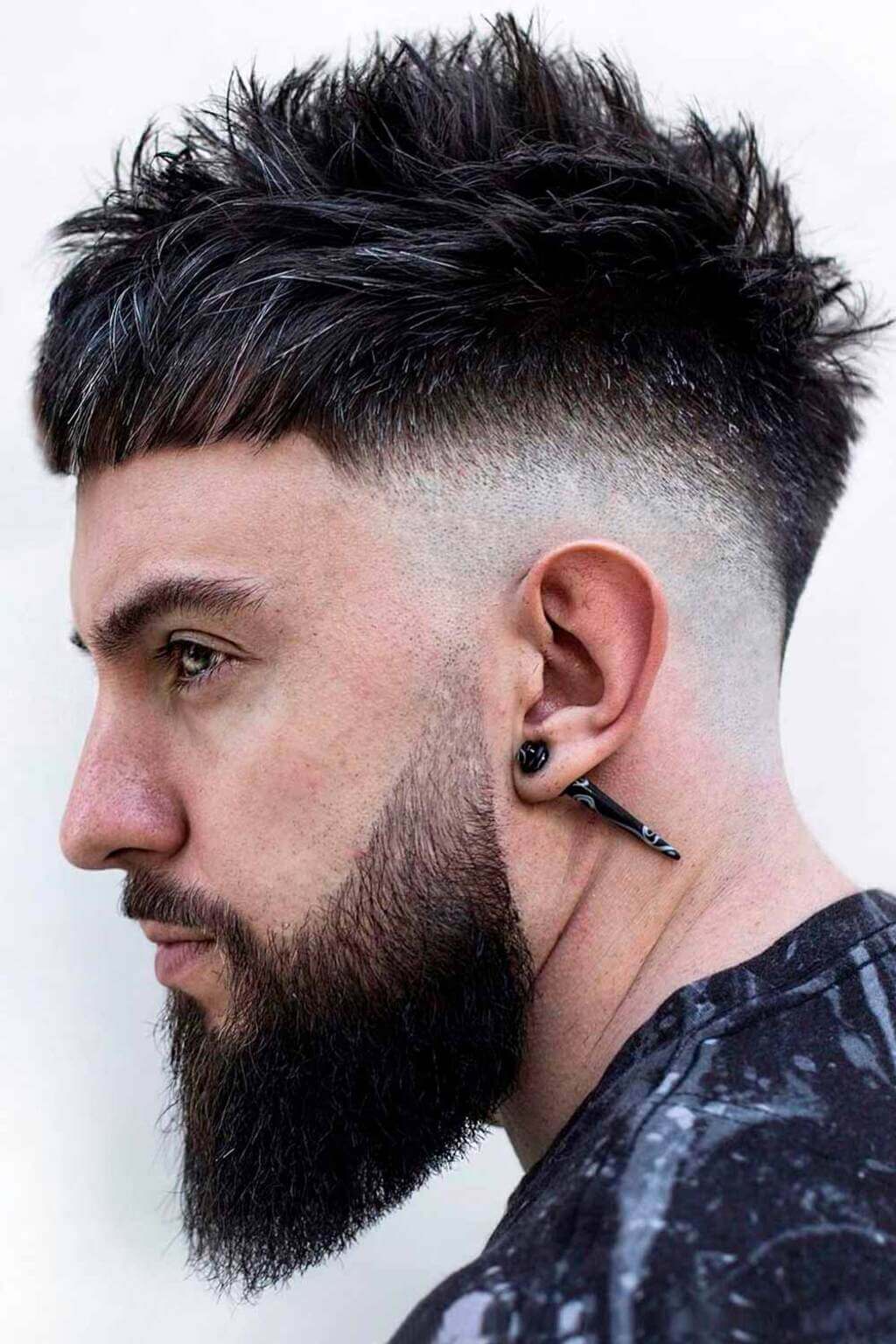 Source: menshaircuts.com
Another amazing hairstyle is Edgar cut with a spiky hairstyle. This again is a mixture of two trending hairstyles. First, you have to get the Edger cut and ask the barber not to add the front cut. Then style your hair in spikes and you have adorned the perfect mixture of two hairstyles. The final result will be something like the hairstyle of the model in the image.
10. Short Edgar Cut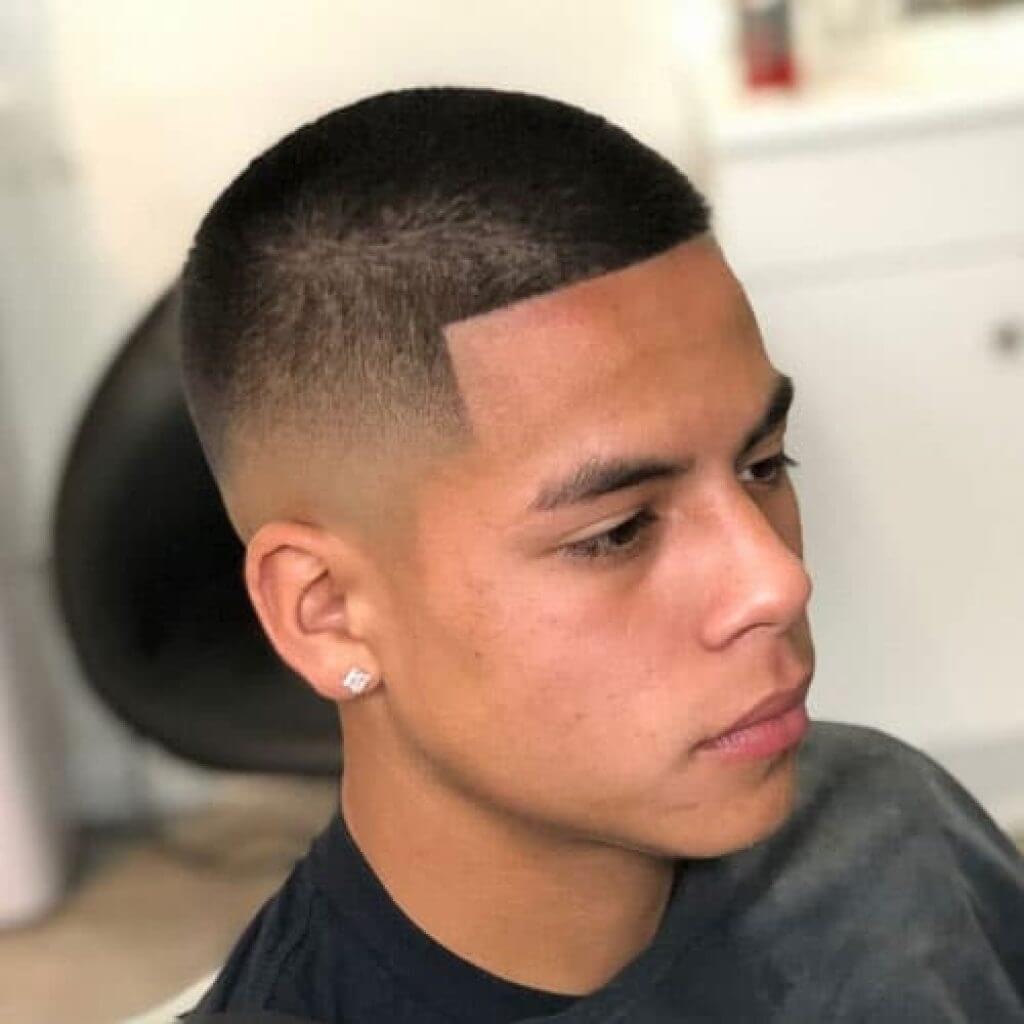 Source: trendhair2019.com
Who said, people with short hair can't have the Edgar cut? Yes, if you have short hair you can still have the Edgar cut. As I said above, Edgar haircut is all about the back and side tapered and front cut (in a neat line). You can achieve the same with short locks. See the image for inspiration.
11. Tight Edgar Cut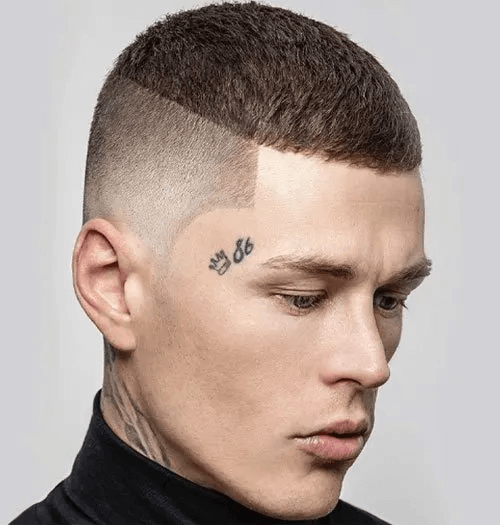 Source: menshairstylestoday.com
12. Natural Edgar Haircut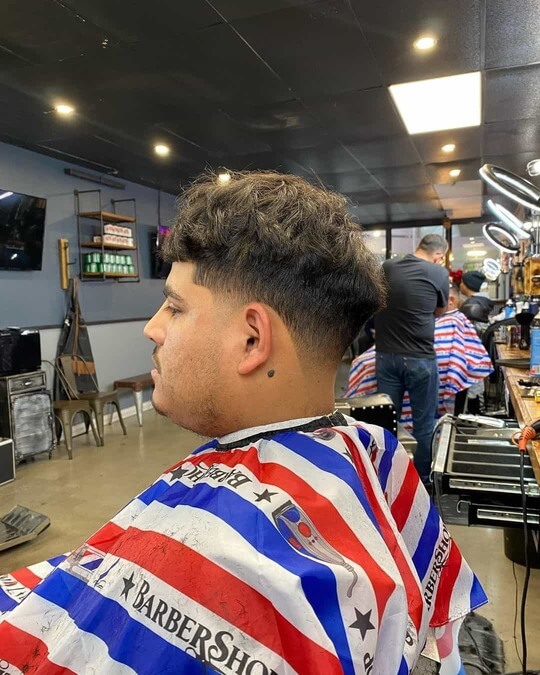 Source: tattooedmartha.com
13. Fringe Edgar Haircut

Source: menshairstyletrends.com
14. Edgar Cut with Platinum Blonde Hair Color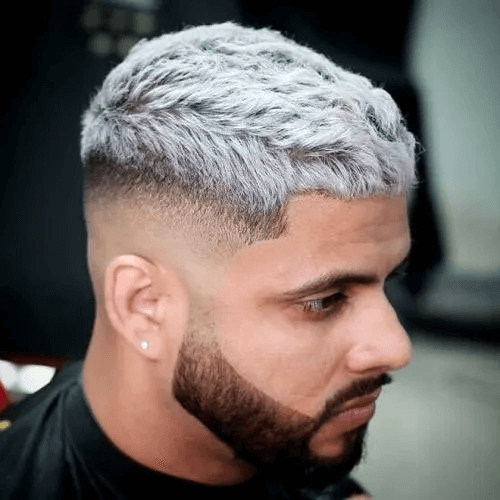 Source: menshairstylestoday.com
15. Edgar Haircut with Choppy Hair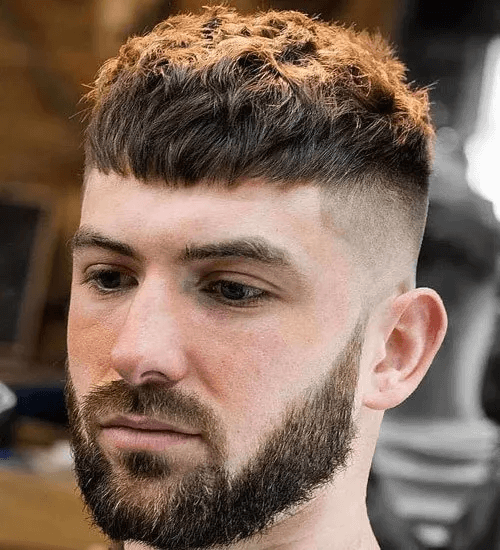 Source: menshairstylestoday.com
Slay the Edgar Cut Everywhere!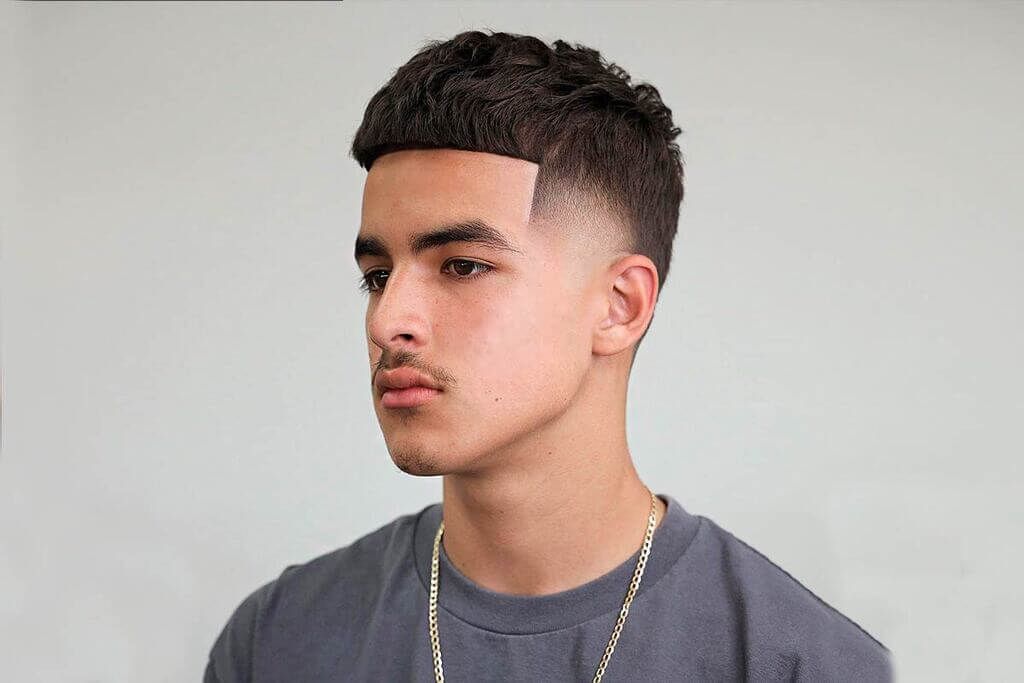 Source: menshaircuts.com
With all the trending styles in Edgar cut, it is undoubtedly clear that everyone can adorn the Edger cut. Whether you have curly hair or wavy hair, long locks, or short locks, you can go ahead and ask your hairstylists to give you the different Edgar cuts. The reason we said everywhere is that you can slay this haircut at your office and even at your college.
For more articles and blogs on new beauty trends or fashion trends, stay tuned to Fashionterest.