Just like any other Korean haircut, the two block haircut has made a considerable impact on people. It is one of the most trending hairstyles nowadays. Thanks to all the famous personalities who have made this the most admiring trend. 
The trend has a remarkable ability to make fashion aspects reach a point of versatility. The variety of haircuts makes it applicable for all face cuts. There are chances that not every hairstyle suits your face cut. 
The best part about the 2 block cut is the adaptation of different styles in the same haircut. I can confidently say that this haircut is a tailored style. You can turn this haircut in all styles. Whether you want to maintain a decent formal look or a weirdest messy look, you can go for the Two block cut.
If you are looking for some exciting and inspirational ideas, look for our trending album collection. I am pretty sure the ideas will give you what you are looking for!
What is a Two Block Haircut?
The famous Two Block Haircut from Korea is a comfortable and subtle-looking hairstyle. It basically focuses on the long top and short cuts on the sides. It allows you to style it in many ways. The professionals focus on the top, keeping them long and designer and shave off the sides. 
Experts and professionals say the only way to slay this classic haircut is by trying different variations on the top. Two block haircuts maintain a high variance between the sides and the top. If you look from a distance, the difference is clearly visible. 
Every professional sets the haircut based on the face type and choice of the client. Whether you want to keep it simple or try some challenging styles on the haircut, it is entirely up to you. 
Now that you have learned what the Two Block Haircut is, let's explore different styles. 
As per the trend, I have made a compilation of some most popular Korean 2 block haircuts. 
Different Two Block Haircuts – Try This 2022
Though 2021 has crossed midway to the end, upgrading your look has no limit. So what are you waiting for? Here is an excellent collection of Korean block haircuts that will give you a completely refreshed look. 
Two Black Haircut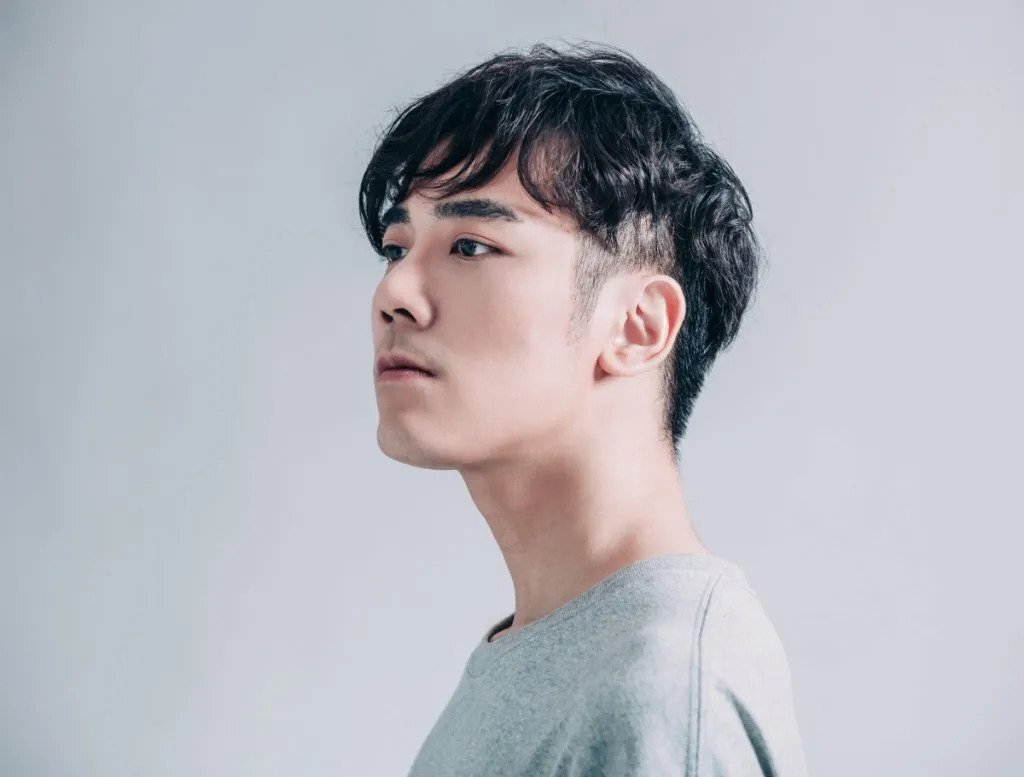 Source: thekoreanguide.com
The modern two block haircut provides you with a completely natural look. It is a short yet smart-looking haircut. The haircut leaves long hair on the top and sheds the side hair. You can either shave it too small or keep it mid-length as per your liking. The only thing you have to keep in mind is keeping the top ends long and flawless.
This kpop hairstyle allows one to maintain a decent look. Whether you want a casual look or a perfect corporate look. You can play with them as per your needs. The best part of this haircut style is that it suits all kinds of face cuts. You need not worry if it will suit you or not. 
Curly 2 Block Haircut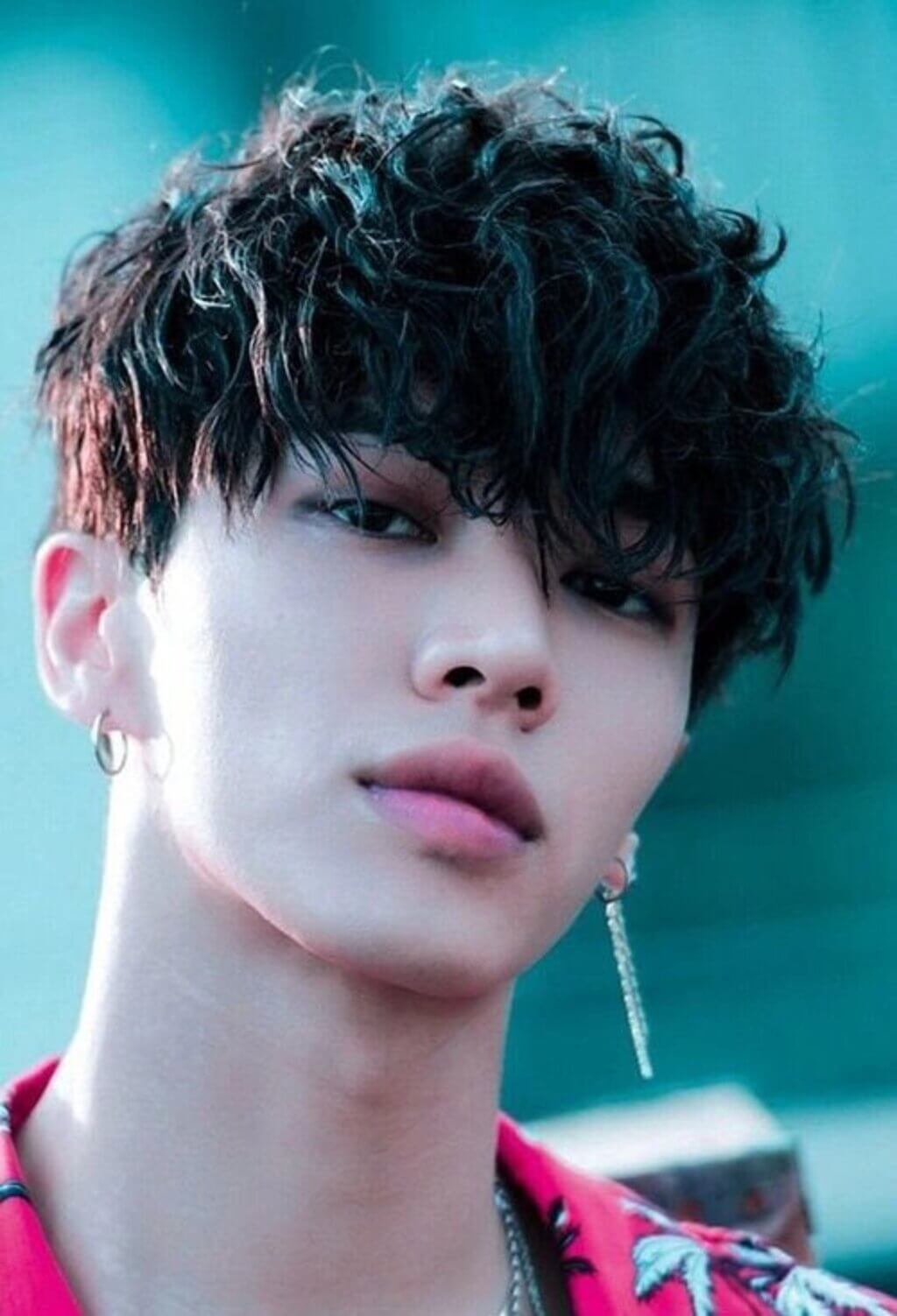 Image Source: hairmanz.com
The ringlets are quickly highlighted in the curly 2 block haircut. It focuses on the long curly strands and has a substantial contrasting undercut. The 2 block cut hairstyle follows the curls that make the focus on the undercut. The contrasting bags add a glorious feel and cover the forehead. 
To add a royal feel to the entire look, you can try contrasting hair colors. If planning to try coloring your hair, go for some bold color that gives a challenging flare to people watching. This haircut will maintain both a casual and formal look. So, is this what you are looking for?
Long Twirl Two Block Haircut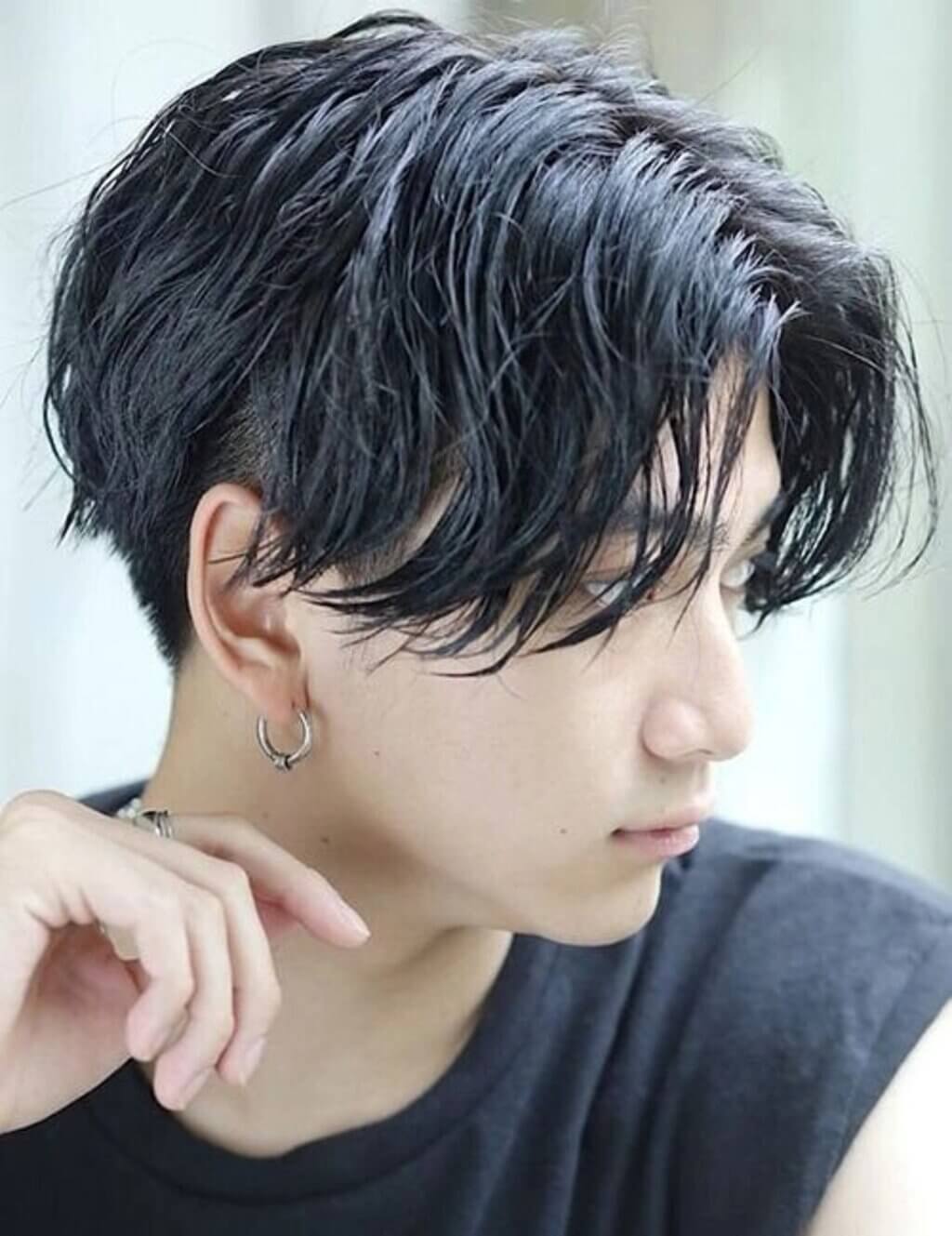 Source: hairmanz.com
The long twirls flow in the downward direction. It is one of the low-maintenance haircuts for men. It is a perfect way to maintain a messy haircut. This Korean two block haircut flows down in all directions from the top of the peak. You can add an undercut haircut to add an alluring look to the haircut.
This is one such haircut that allows you to wear a challenging hairstyle. Trying a different and unique haircut will make you stand different from the crowd. One thing you must assure us is that this haircut is not a formal style. It is highly recommended to ask for your professional to decide whether this haircut suits you or not. 
Color Contrast Two Block Haircut
Image Source: menshaircuts.com
For trying this two block haircut, choose any of the styles as per your interest and personality. After choosing any of the kpop haircuts, select the hair color that blends perfectly with style. Believe me, here, the main focus is on selecting the right hair color. Experts say it looks exhilarating when you prefer trying two variant colors on your two block haircut.
If you are confident in wearing or styling a challenging haircut, go for it. Maintain a suitable hairstyle as per the occasion or the place you are presenting your attendance. So, is this the haircut you are waiting for?
Texturizing Two Block Cut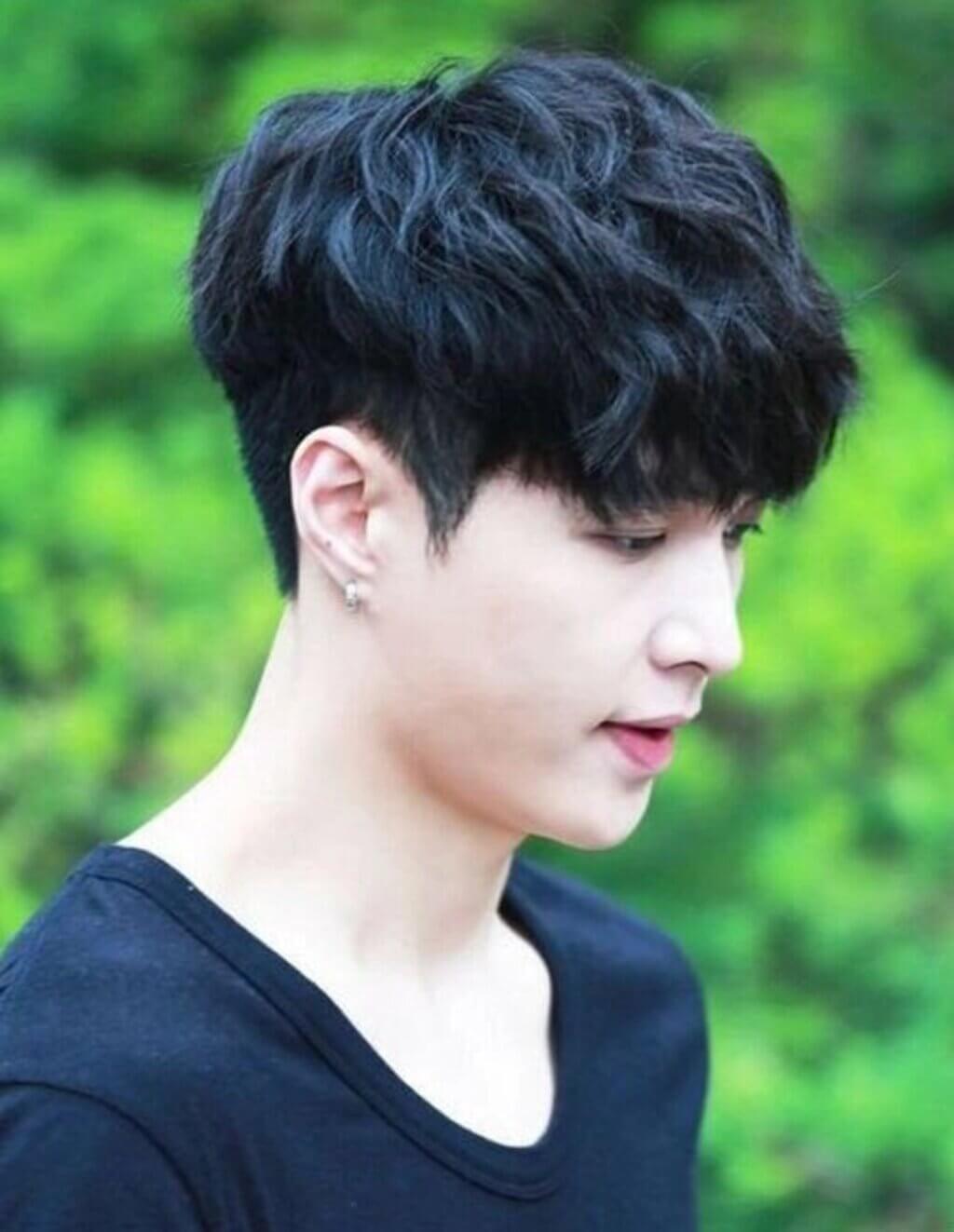 Source: hairmanz.com
If you think color contrast and texturizing Korean two block haircuts are one and the same, you are wrong! Texturizing haircut has a greater difference than the color contrast. In the texturizing block haircut, the haircut follows from top to bottom in a fading flow. The haircut follows the fading flow that results in a texturizing 2 block haircut. 
Believe it or not, it has resulted in one of the most trending kpop hairstyles in 2021. Men enjoy the shades and textures of their hair with this exciting and attractive haircut. What are you waiting for?
Also Read: Trending Wolf Haircut Ideas for Female to Get Classy Look
Slicked Back Two-block Haircut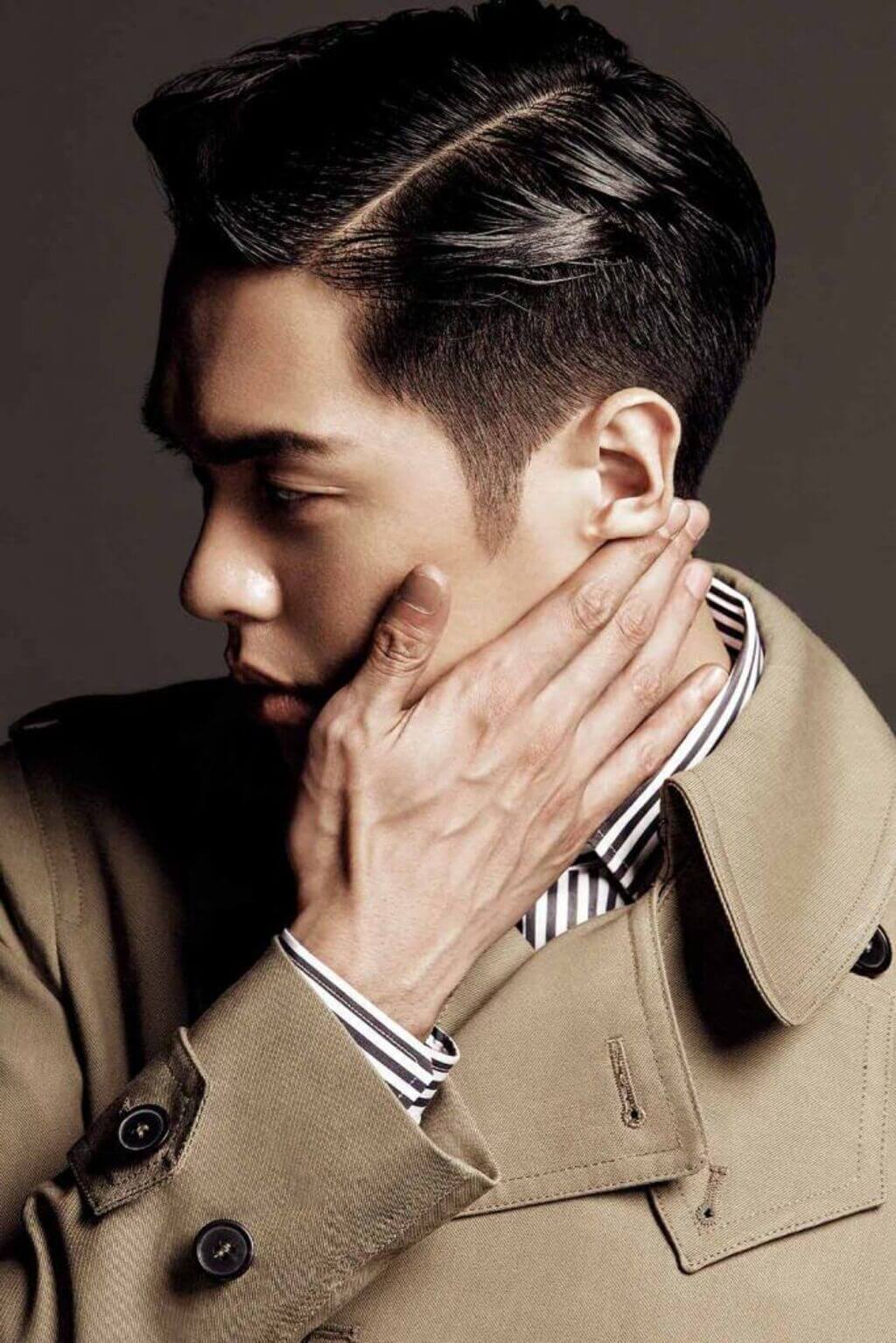 Image Source: menshaircuts.com
Usually, professional or formal haircuts require a clean and neat result. When you are looking for a clean, resulting in two block haircut, slicked back is your ultimate savior. Here you can play with the back as per your requirement. It actually blends nicely without disturbing the motive of maintaining a formal look. 
It maintains the decorum of a formal or a corporate environment, where rules are respected. If you want, you can try experimenting with the back slick to try the casual look too. For sustaining this kpop haircut, you will have to regularly visit the professionals to trim the slicked backs. 
Centre Partitioned Haircut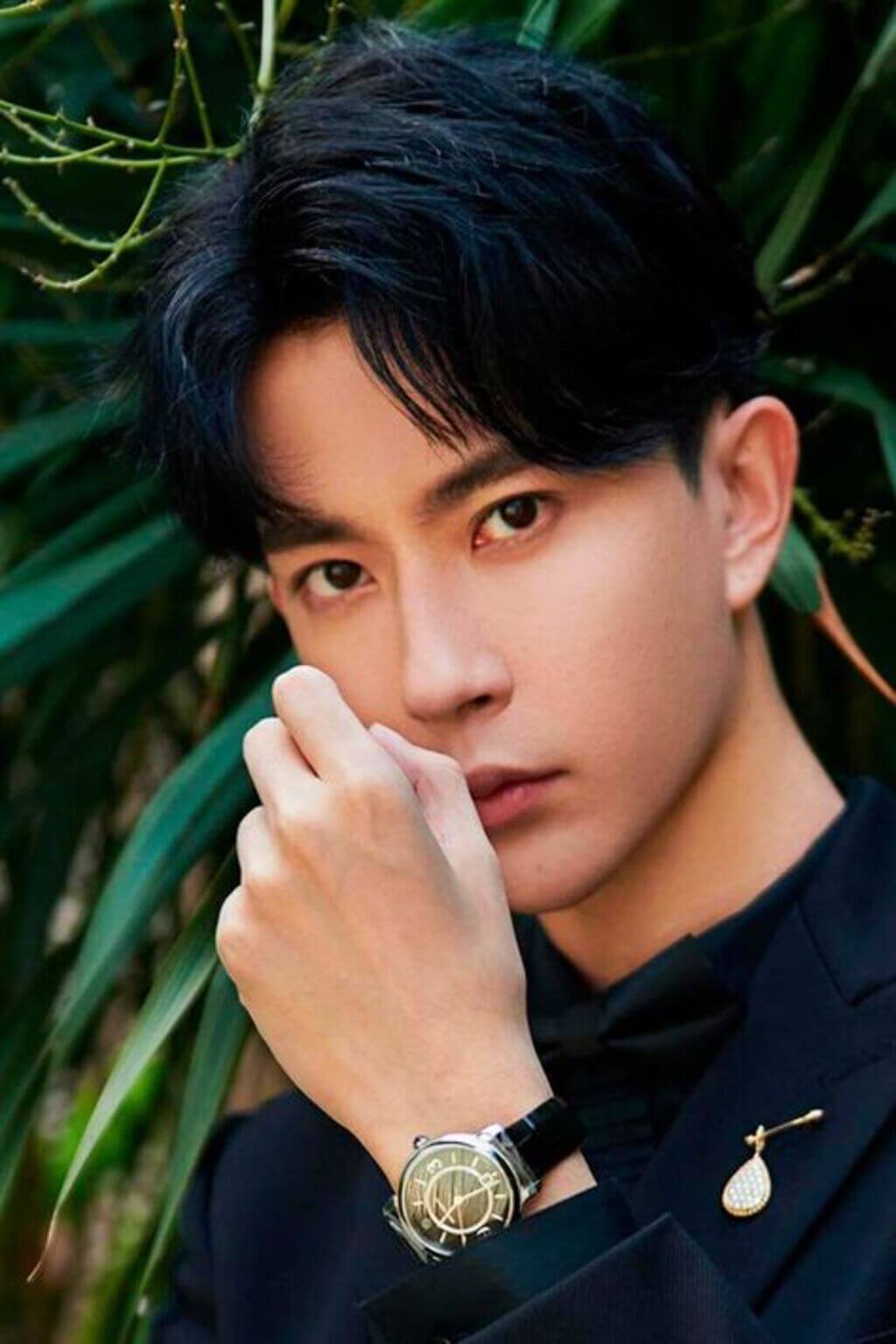 Source: pinimg.com
Centre parted 2 block haircut is one of the most trending haircuts nowadays. The experts align the center alignment of your head. They differentiate the hairs from the mid alignment. Every professional follows this process to let you decide whether you actually want the haircut or not. Once and for all, when you have made your mind, the 2 block cut is done. 
This haircut is trendy amongst youngsters and corporate men. Though this is one of the casual kpop haircuts, it still adds a flavor or the corporate feel. It is elementary to maintain in the longer run. 
The Classic Two Block Haircut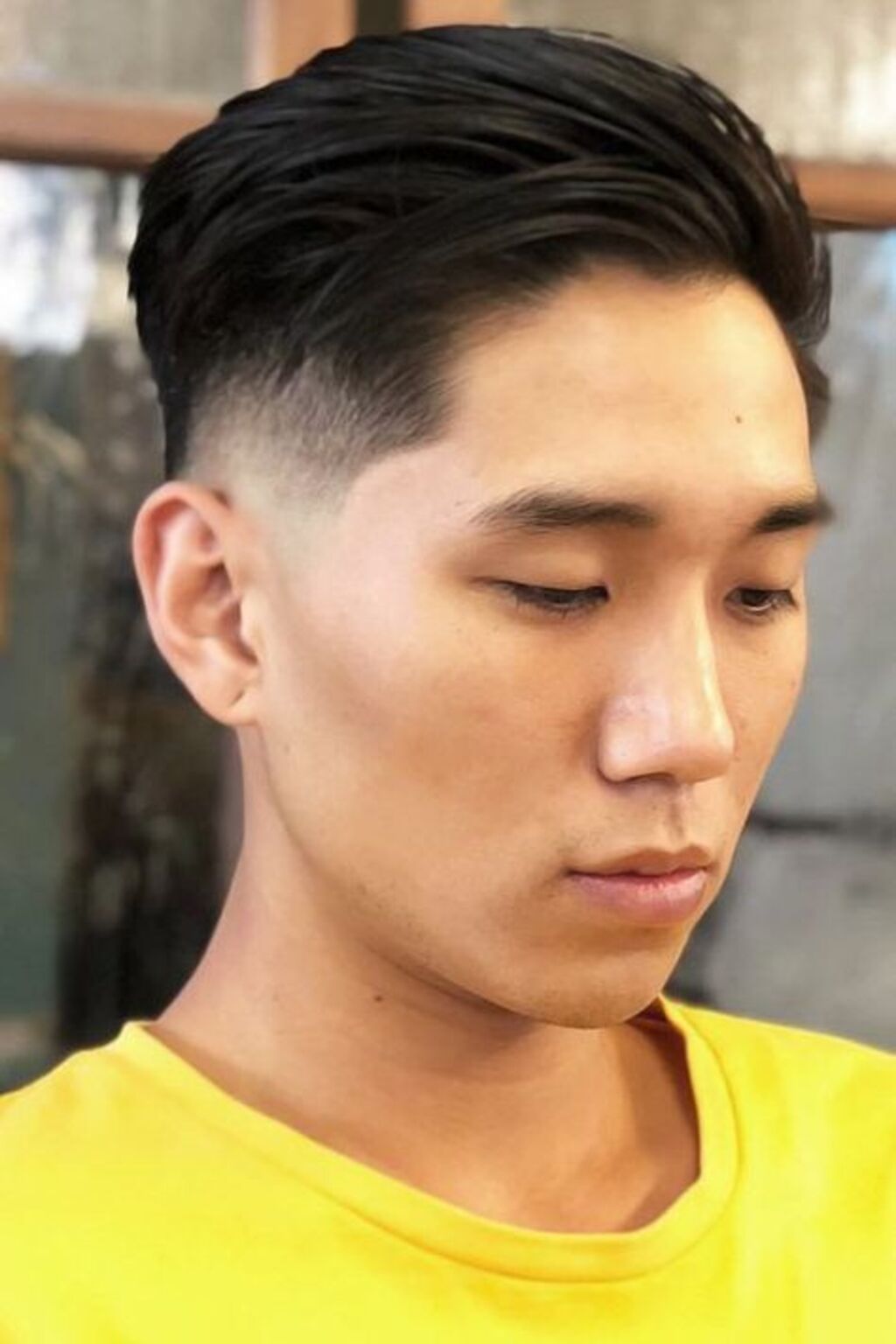 Image Source: pinimg.com
The classic never fades out. All of it started from this one particular Korean kpop haircut. The classic two block haircut maintains long back flowing hair on the top. It shaves off the sides and the back. This classic hairstyle is one of the most admired and experienced kpop haircuts. No matter what all variations are added to this haircut, it still has a great significance in the fashion world. 
If you notice, a man wearing a classic two-block haircut will always experiment with different styles. You can style it anyways as per the occasion or environment you're visiting. If you are not sure of any other 2 block haircut, go for this classic one without any confusion.
Long Trailing Two Block Cut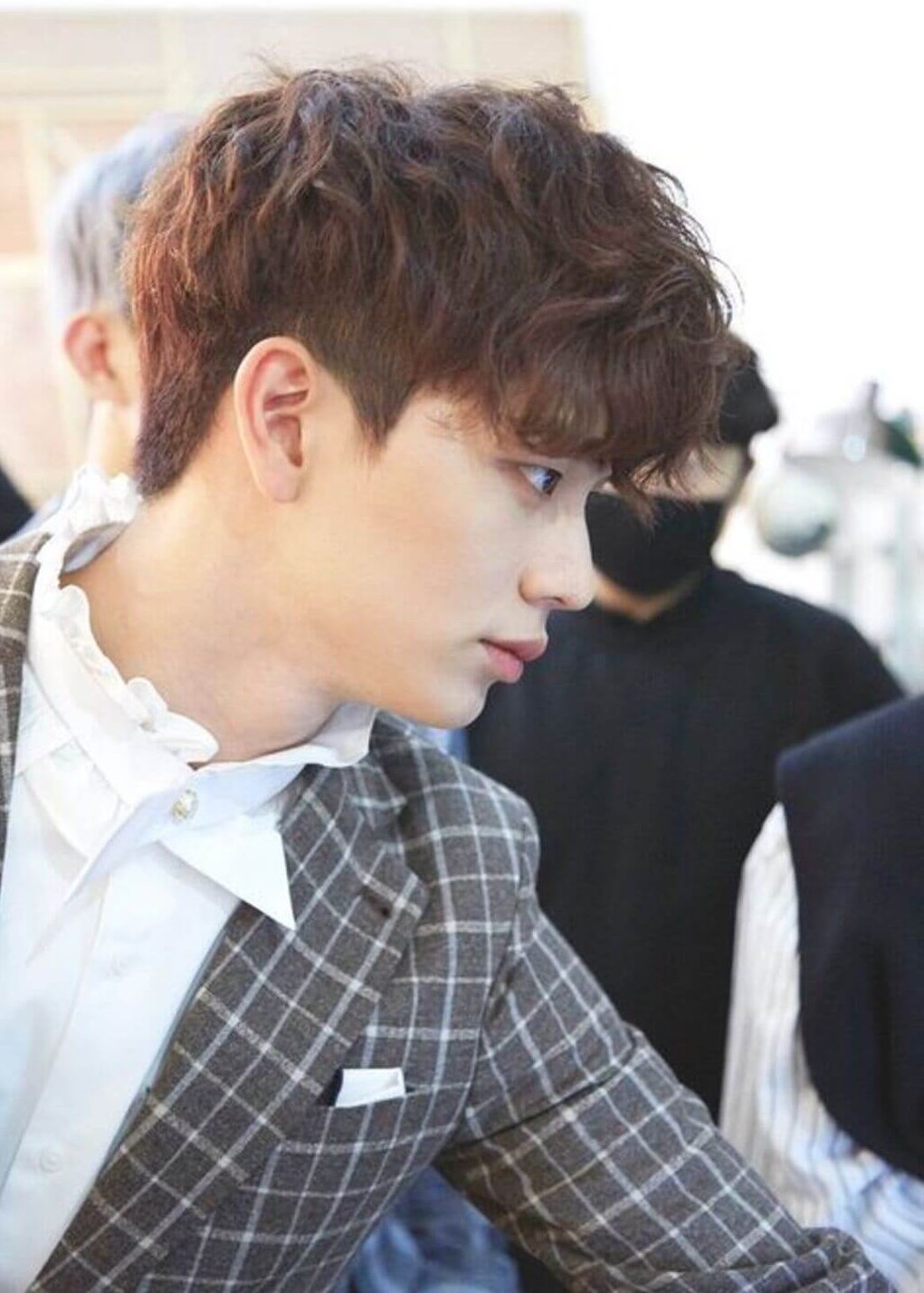 Source: pinimg.com
The long trailing 2 block cut is fascinating and alluring in looks. They blend perfectly when you are expecting to maintain an ultimate formal look. To achieve this kpop haircut, hair designers start setting the hair from top to bottom. They let them flow in the downward direction. From the sides and the back, the experts shave the hair. It is not compulsory that you need to shave them completely. 
If you want to enjoy a casual look, let your haircut grow as much as you want. Ensure that you maintain the growth based on your maintaining ability. Please ensure that you are regularly trimming the 2 block haircut for easy maintenance. 
Straight and Long Two Block Kpop Hairstyle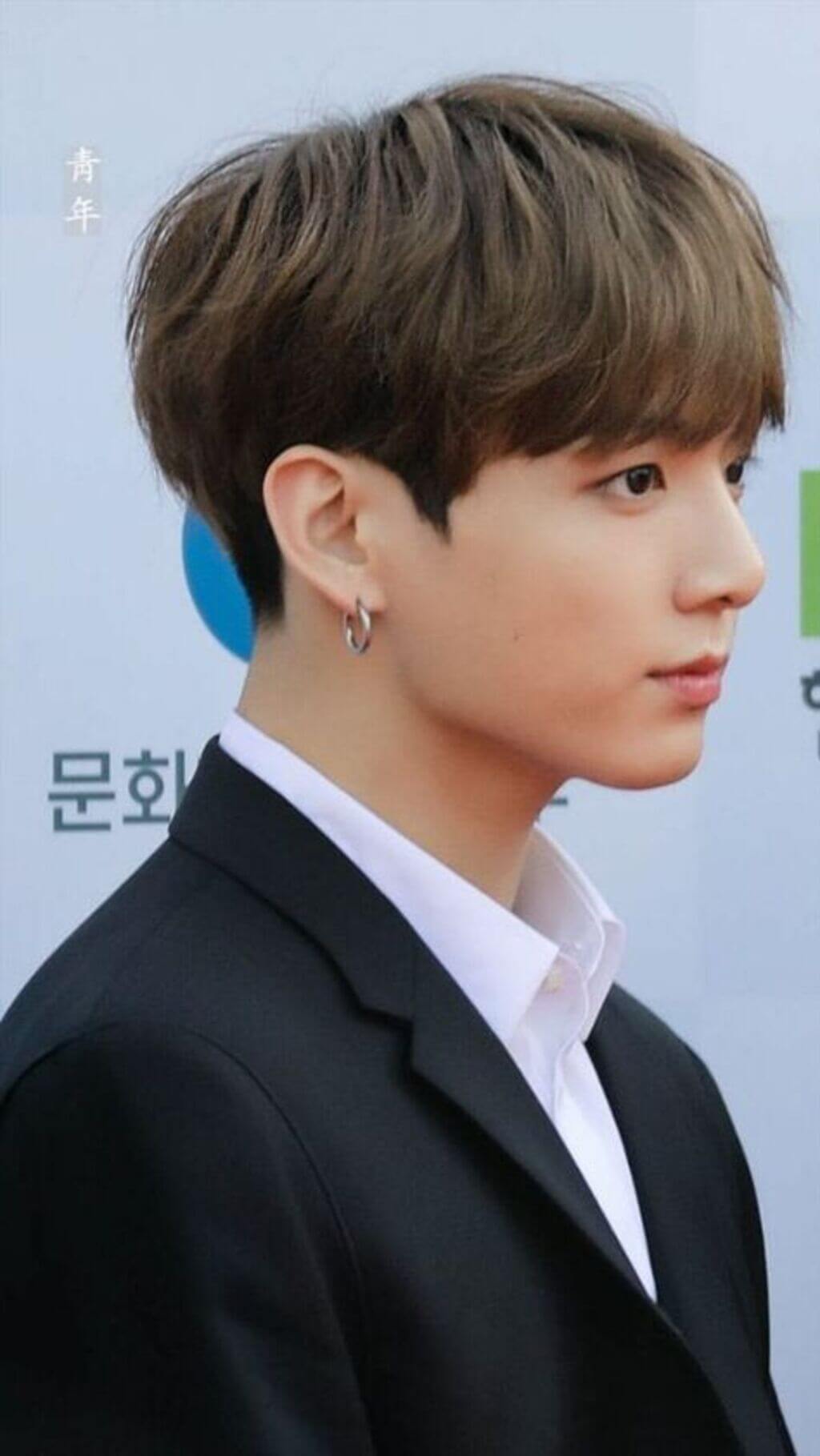 Image Source: pinimg.com
If you have straight and long hair, definitely try this two block haircut. The experts set your hair from the crown to the bottom and let them grow as much as you want and can handle. There are many Korean two block haircuts, which look somewhat the same as this one. However, this straight and long two block cut is trendy and admired by men. 
However, if you want, you can try experimenting with coloring your hair. Coloring your hair will add a bold and alluring hairstyle for you. Ensure that you try the color on some of your hair strands before coloring the entire hair. 
Long & Messy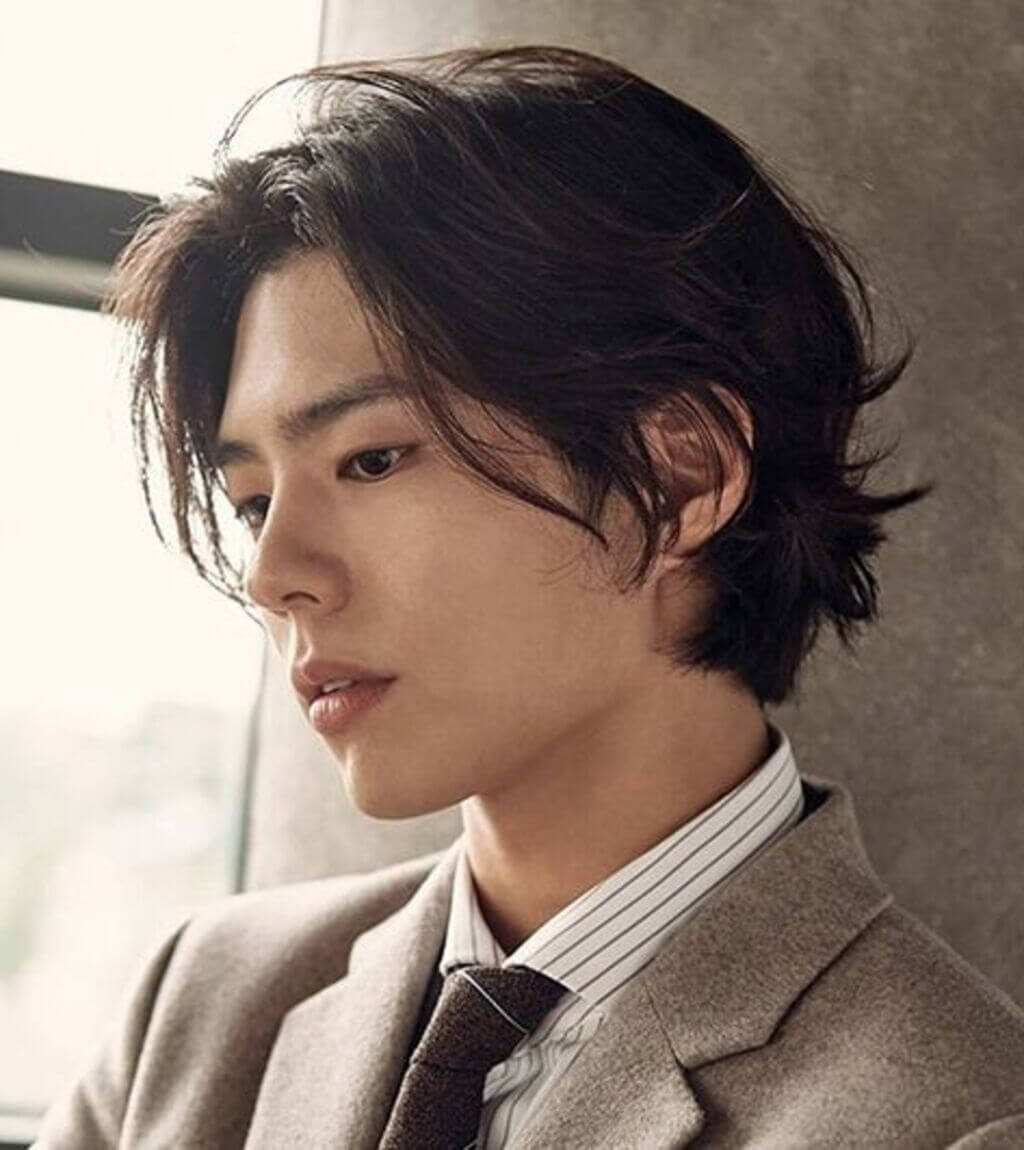 Source: pinimg.com
Long and messy haircuts are trendy amongst youngsters. It maintains an utterly messy look that may cover your face at times. It has a significant impact on all kpop fans. Ever since this hairstyle entered the fashion industry, men have been crazy to style this on themselves.
Before finalizing the long and messy two block cut, ensure to commit your time to maintain them. Long and messy cuts require a lot of maintenance and time investment. 
Wispy Two Block Haircut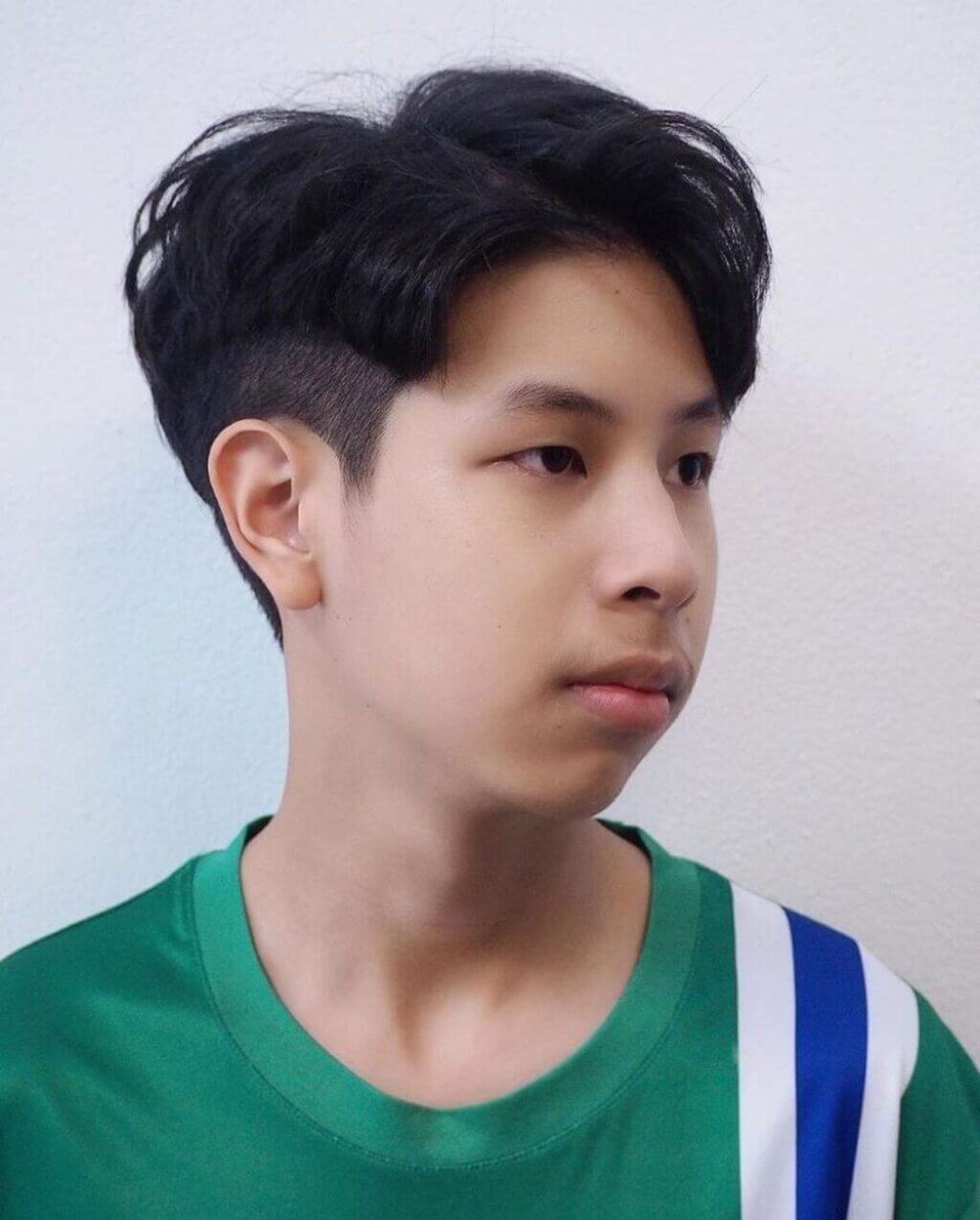 Image Source: mrkidshaircuts.com
Wispy two block cut is a unique kpop hairstyle that allows you to wear a challenging hairstyle. If you want, you can try this on thick hair to enjoy a voluminous two block cut. The only thing you have to keep in mind after acquiring this haircut is maintaining them. Though it is an easy maintenance haircut, regular maintenance will help you enjoy a quality-worthy kpop hairstyle. 
You can definitely try this hairstyle on formal occasions as well. So, what do you think, is this the perfect haircut for you?
Dye Two Block Cut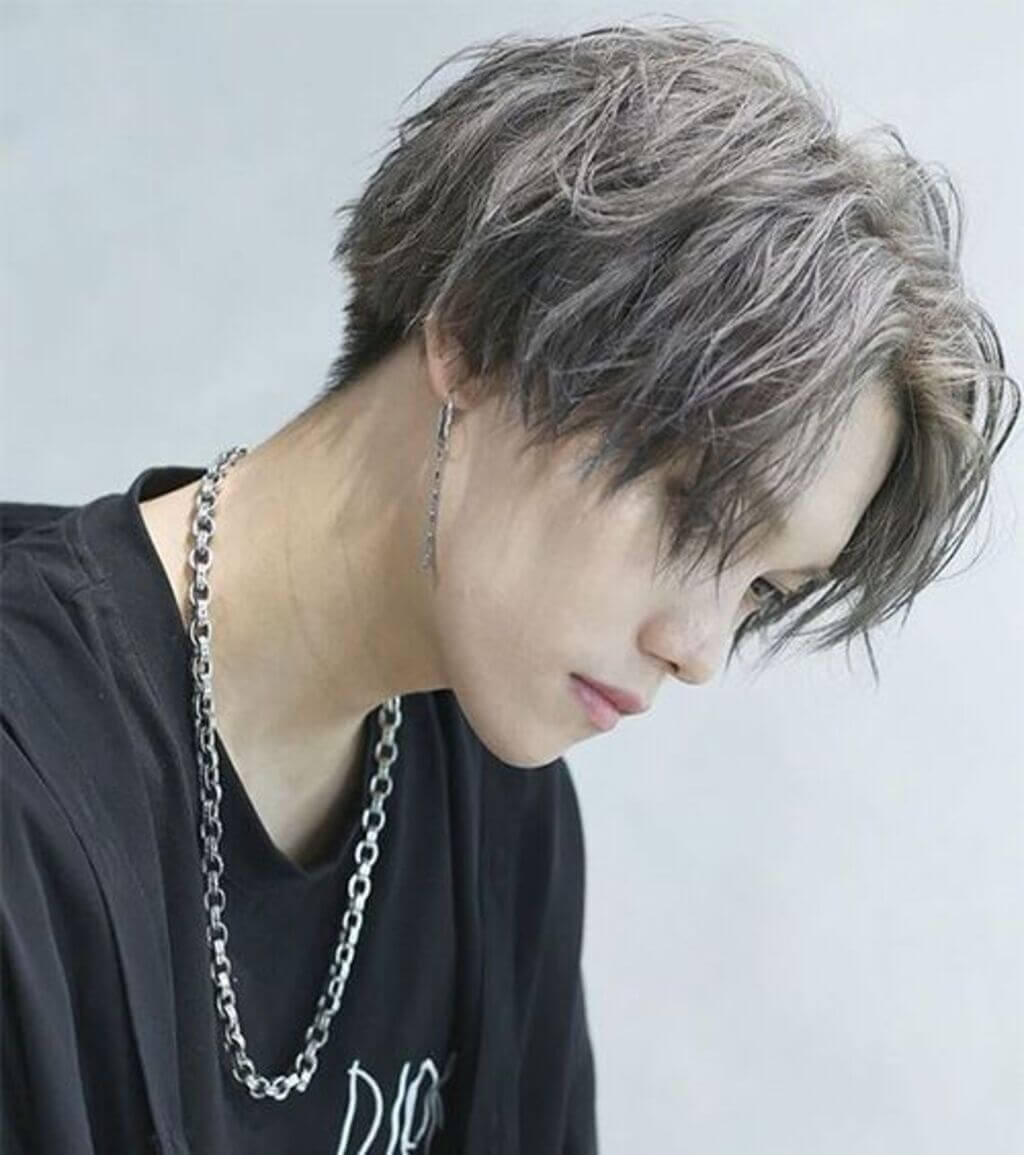 Source: pinimg.com
Two block haircuts look even more exciting and sexy when you try some challenging hair colors on them. If you are not worried about carrying any unique and challenging hair color with your haircut, go for this one.
You just have to ask your professional to brief you with some unique colors that suit you and your personality. If you want, you can definitely set a style statement with some bold and bright color on your 2 blocks cut for the white guy. 
Brushed Two Block Cut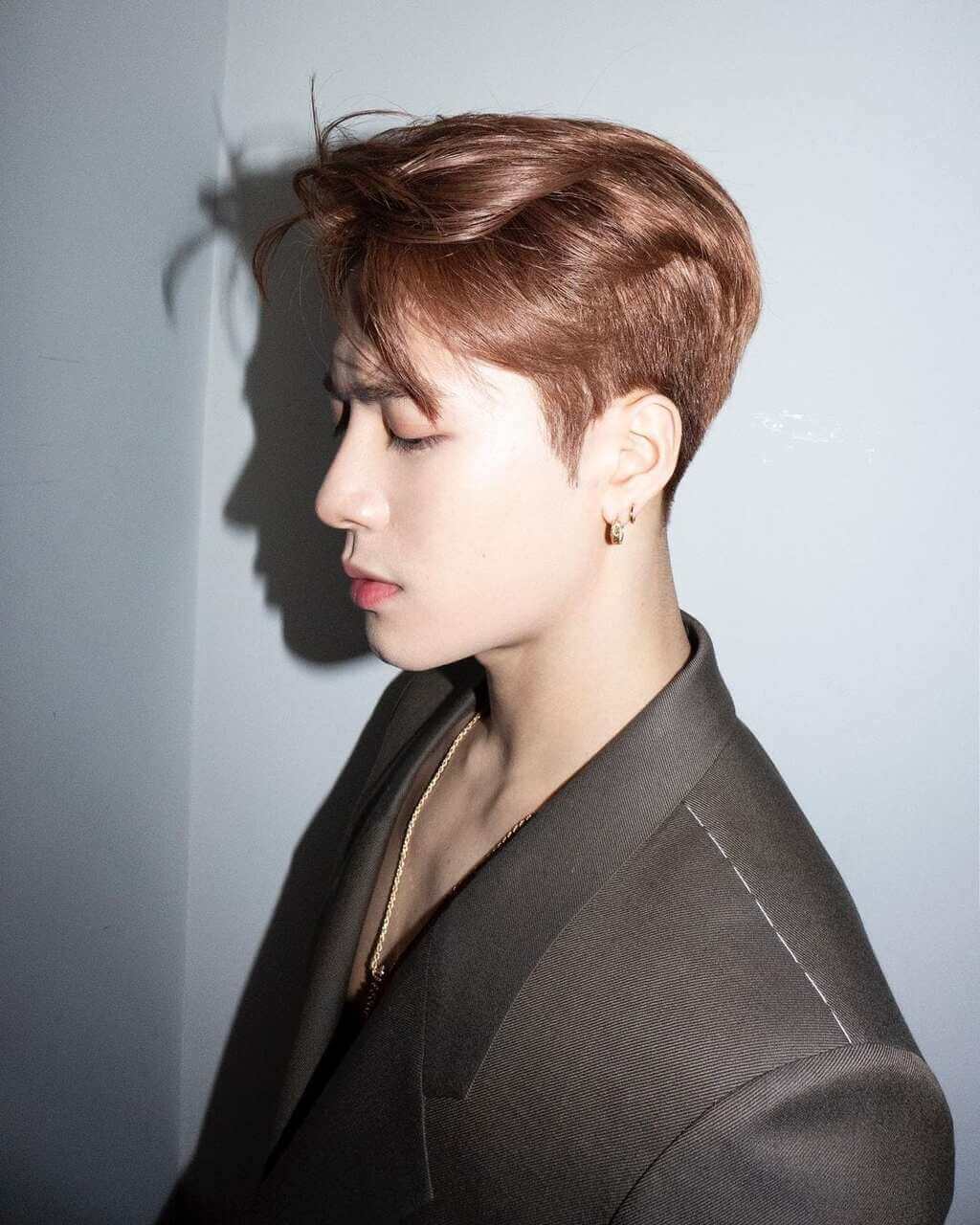 Image Source: haircutinspiration.com
If you are not used to a settled haircut to date, try brushing up two block haircuts. Over here, after your haircut, ask the professionals to brush your hair in an upwards direction to create warm spikes.
It looks exceptionally charming if you know how to handle them perfectly. Try choosing some highlights that can enhance your overall look to create a more decisive appealing view. 
Undercut 2 Block Cut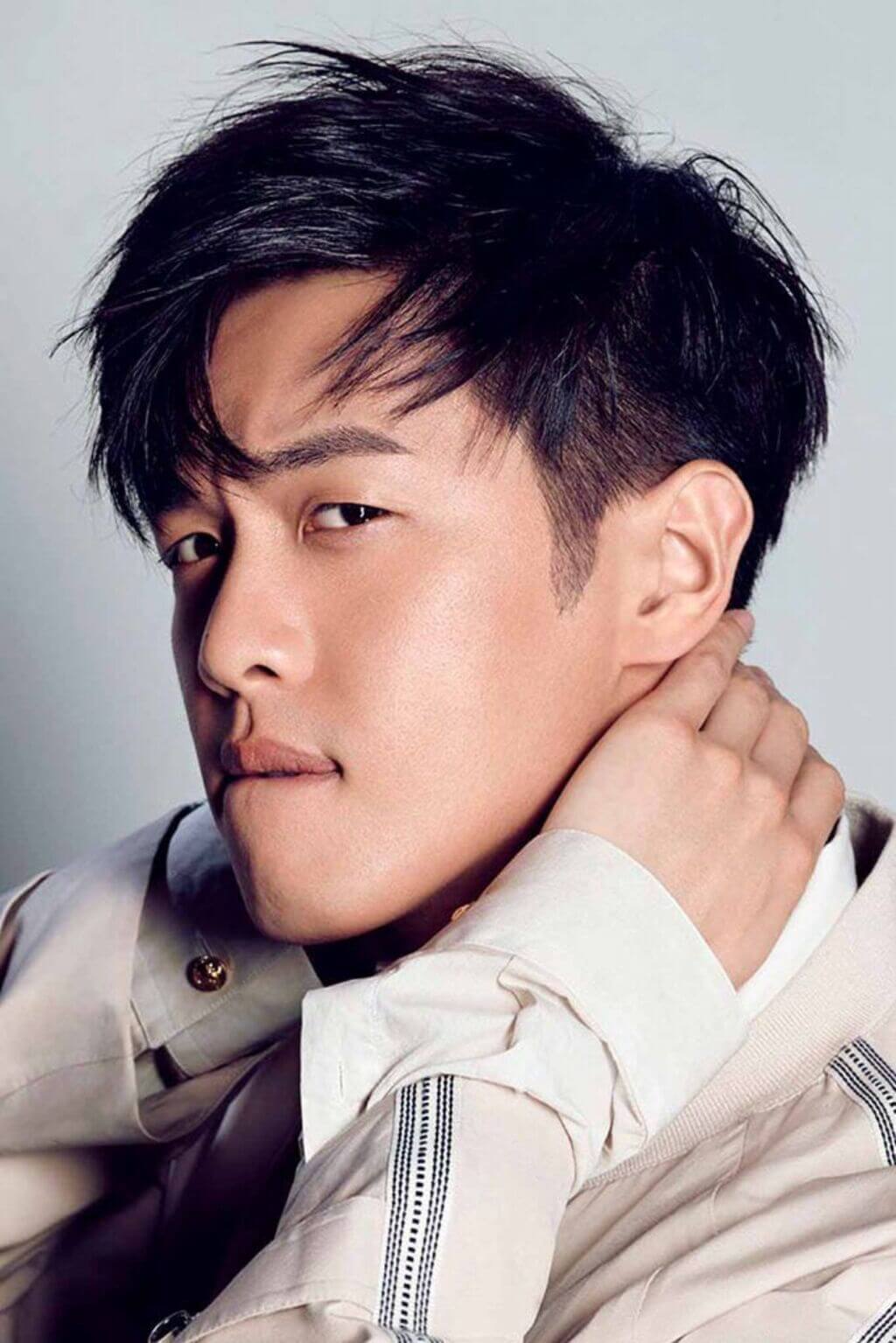 Source: menshaircuts.com
Undercuts are already famous amongst boys and men. Adding a flavor of a two-block haircut for a white guy will definitely enhance the overall look.
Believe me, if you are worried about presenting yourself on a formal occasion with this hairstyle, it won't be a problem. Maintain a decent hairstyle as per your interest confidently, and you will slay your look, my boy!
Retro feels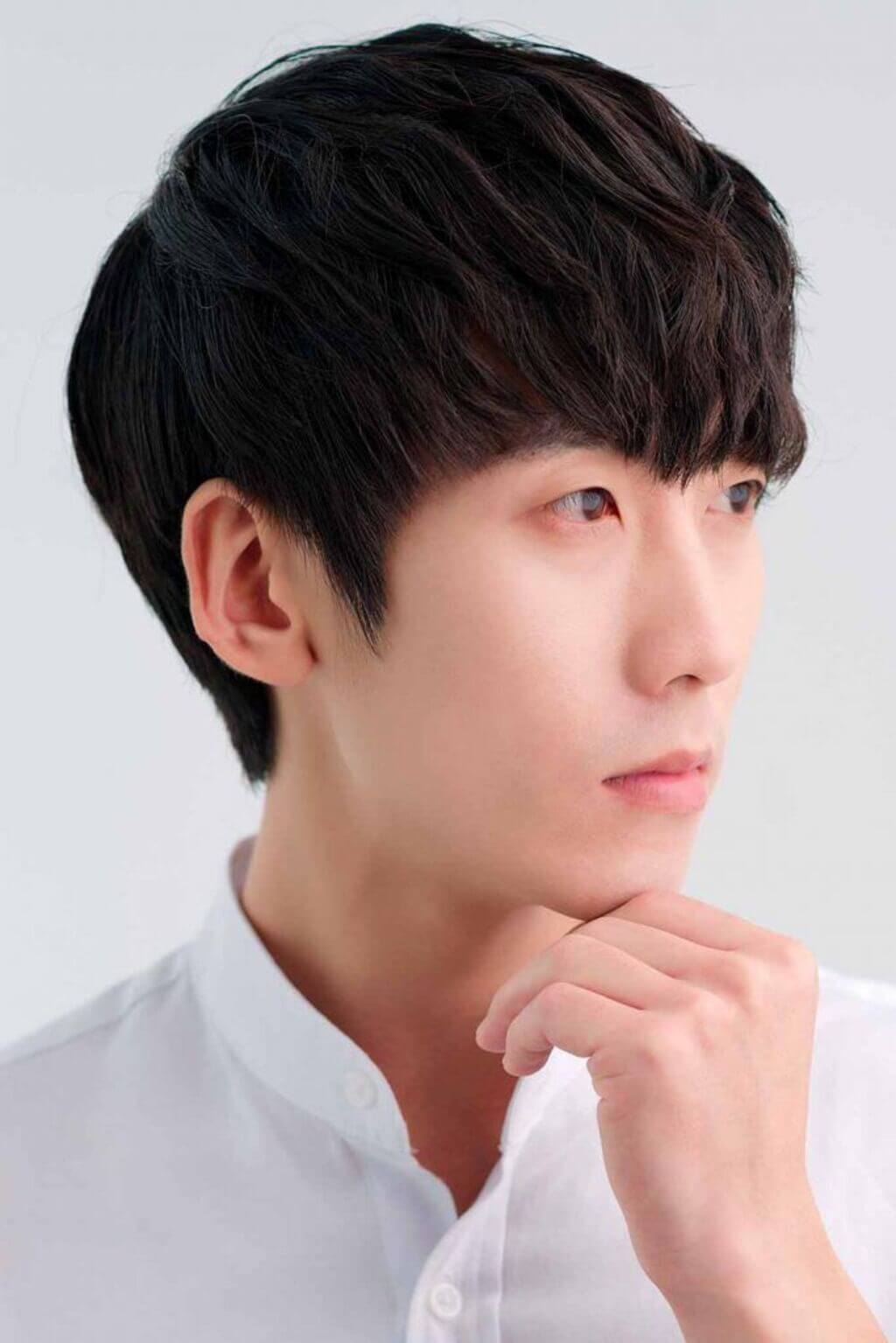 Image Source: menshaircuts.com
The last in the list of two block haircuts is the retro feels. Those mature men who are confused trying this Korean two-block cut can definitely try retro feels on the hairstyle. It will comfort you with an old touch adding confidence in your overall personality to carry this haircut. 
Reach out to a professional and ask them to set a retro feel on your two block haircut to set you on fire with the hotness of your look!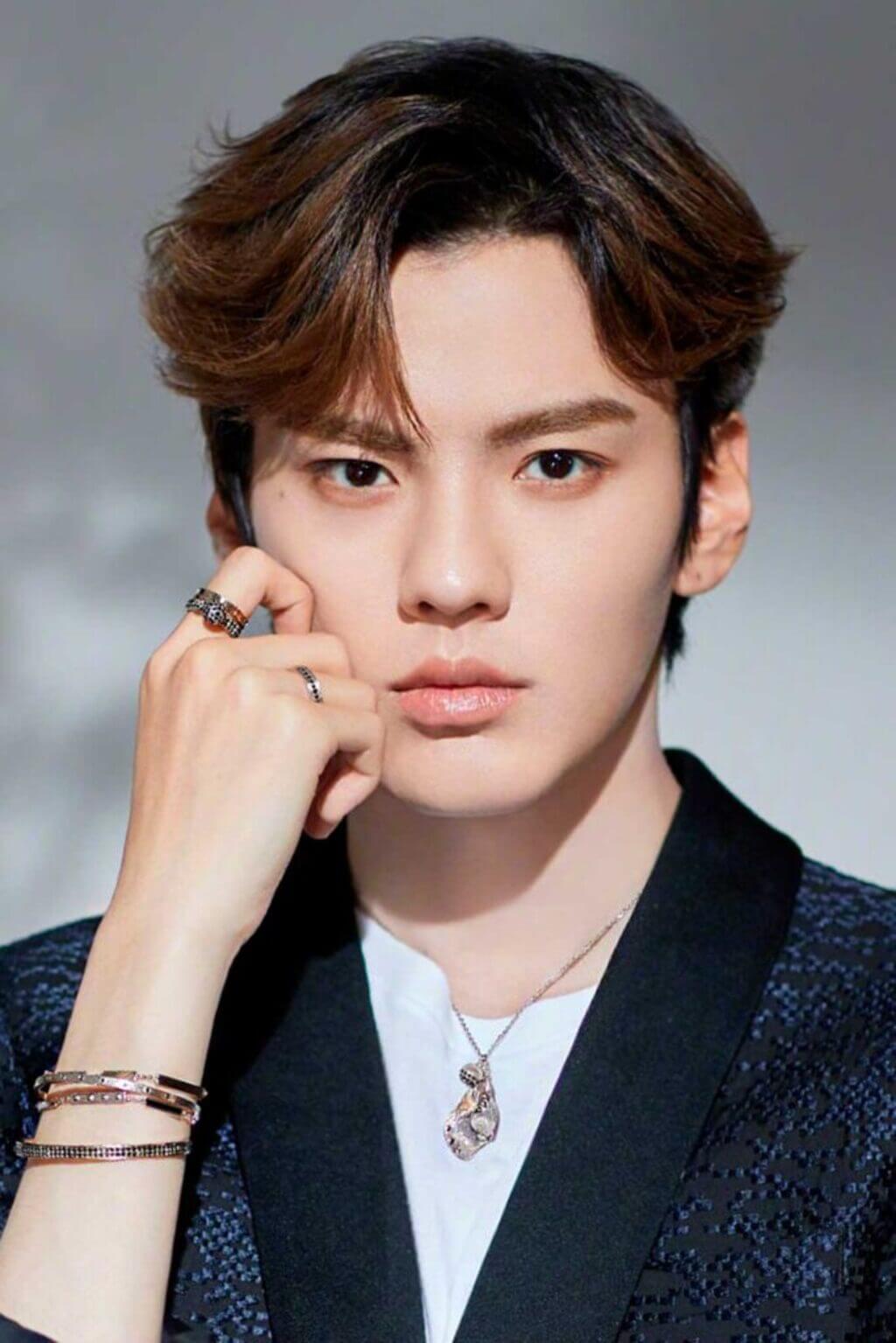 Source: fashionistodiaries.com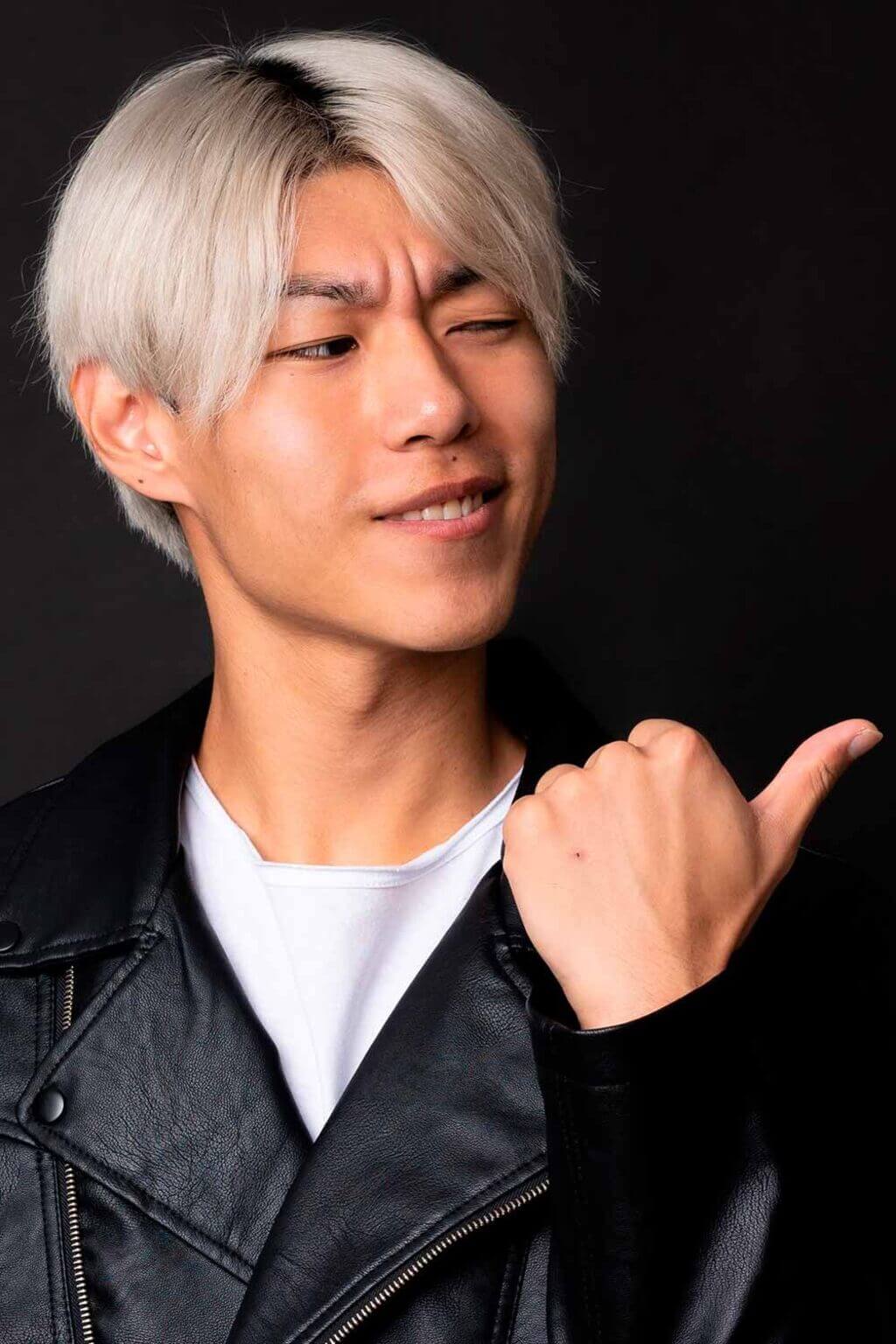 Image Source: pinimg.com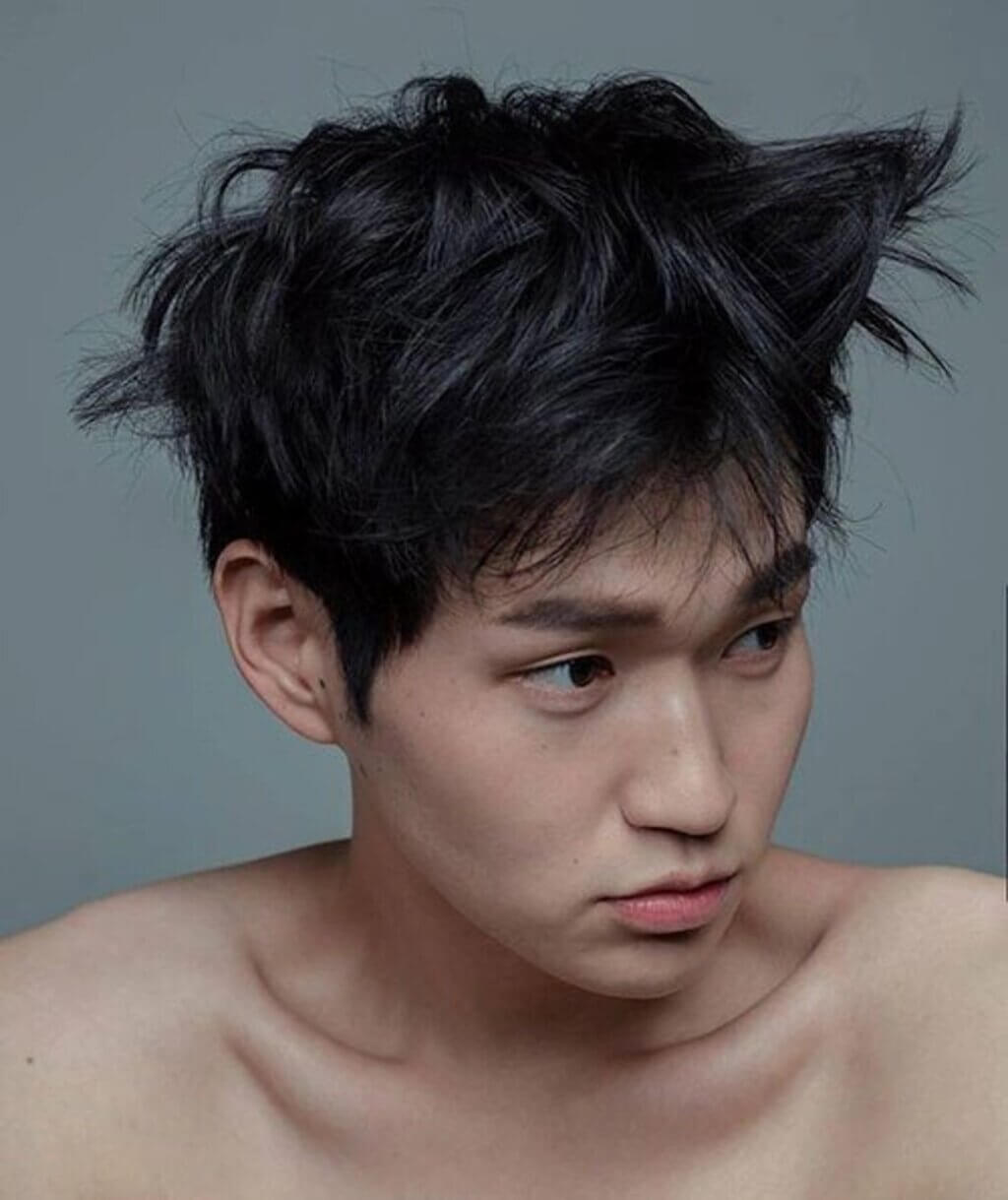 Source: hairmanz.com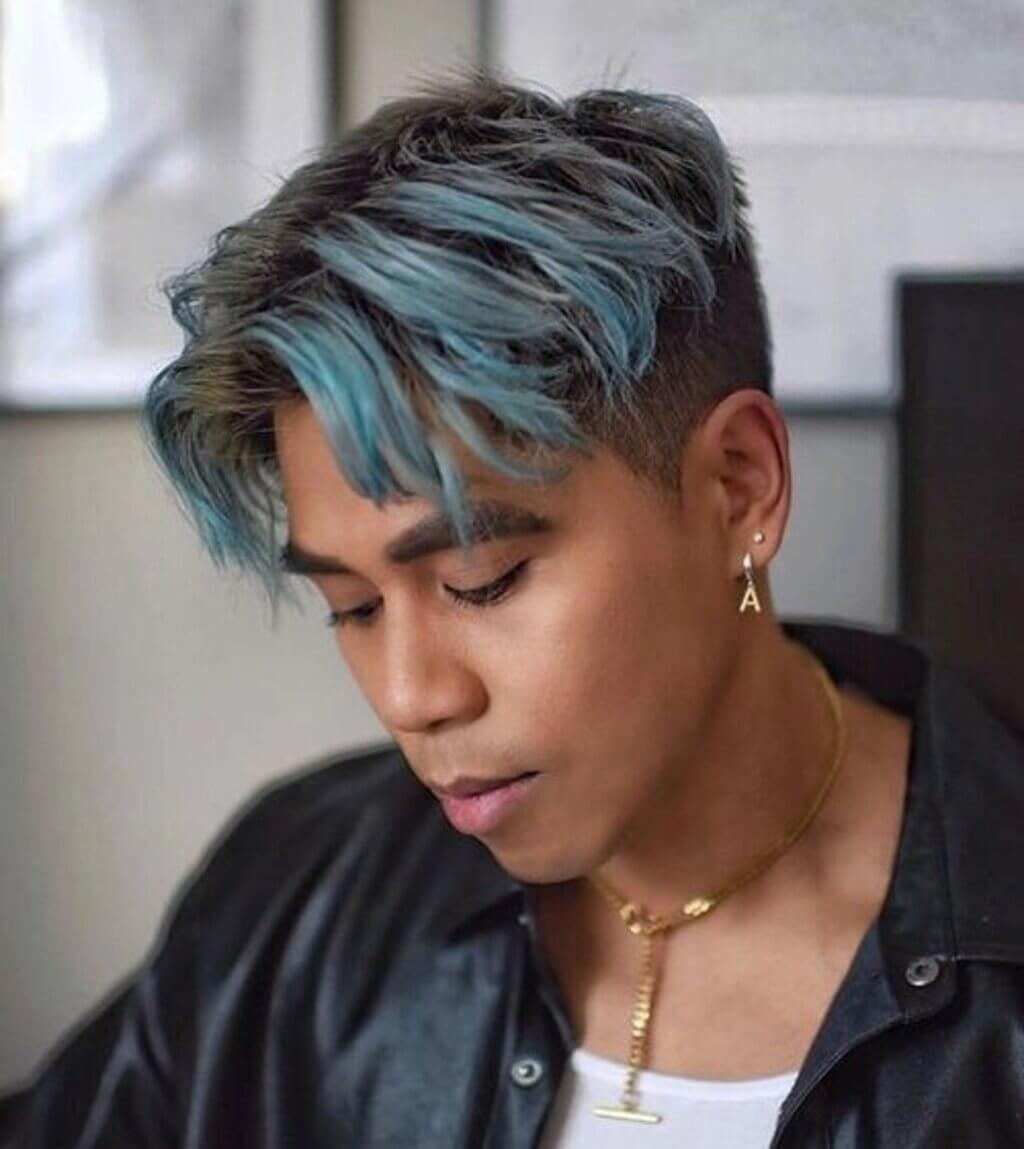 Image Source: hairmanz.com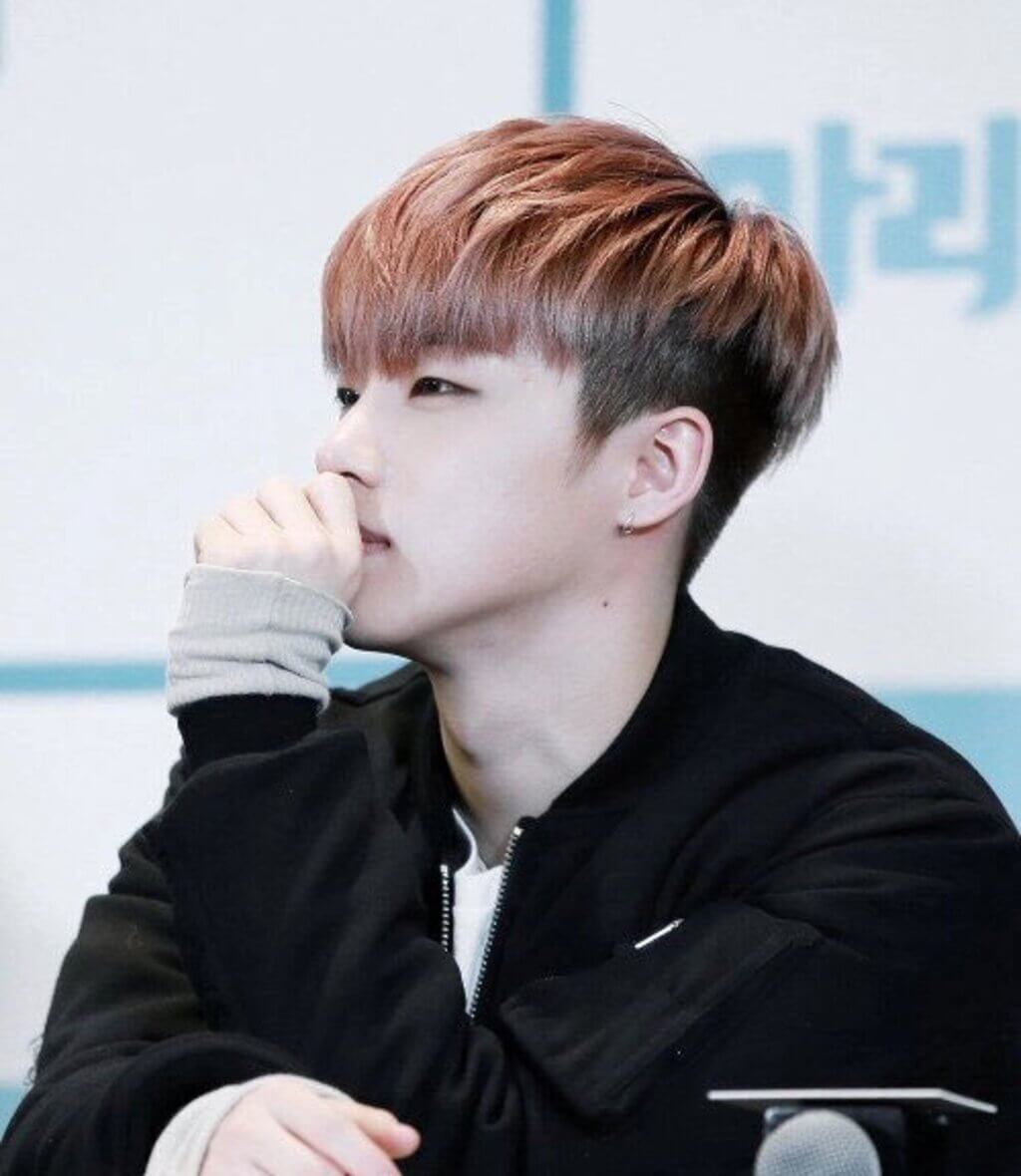 Source: hairmanz.com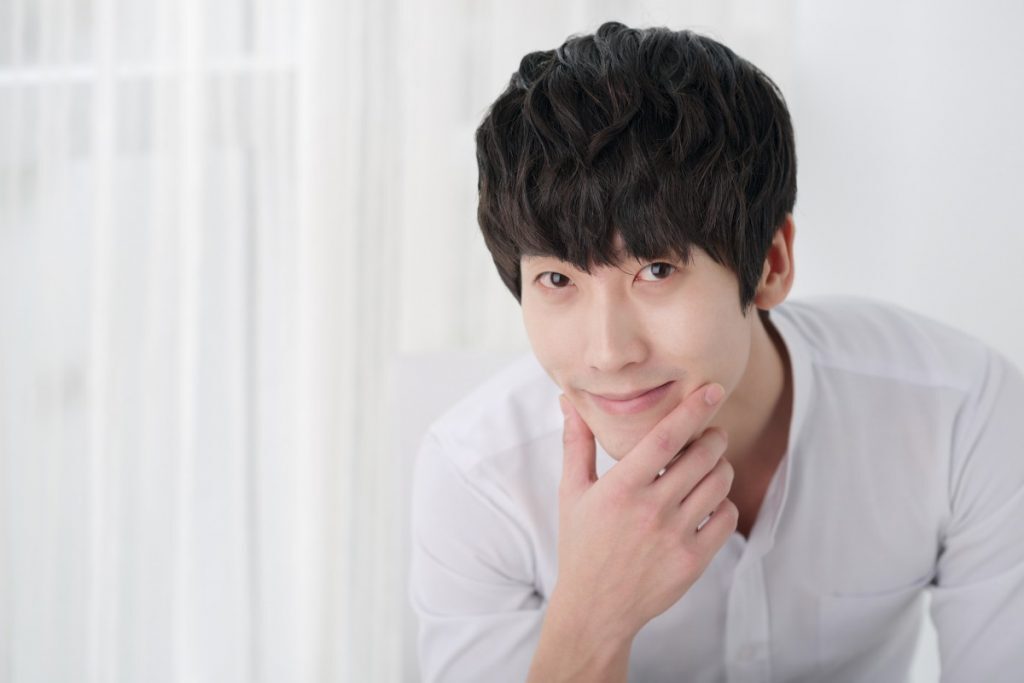 Image Source: hairinstructions.com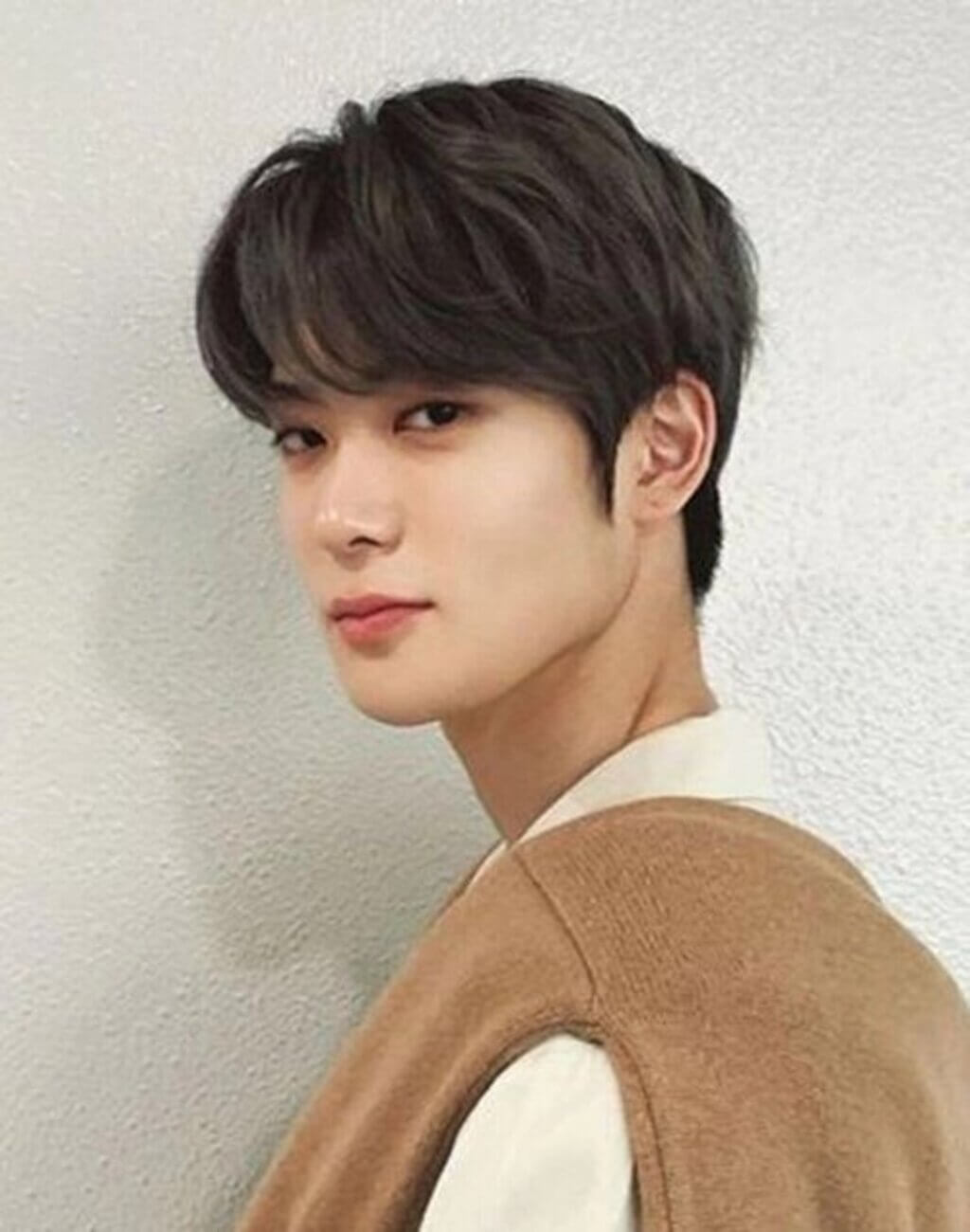 Source: hairmanz.com
The Bottom Line 
The Korean Two Block Haircut has different variations that allow every man to try and style them on themselves. If you are looking for a fresh, unique, and trending haircut, a two block cut is your thing. Refer to all these haircuts and decide which one suits you best. What are you waiting for? Go grab your chance to try this exciting kpop haircut.
For more, you can browse through Fashionterest.