Are you also tired of styling your hair the same old way? Do you want to go with a hairstyle that is not too messy or too simple? If the answer to these two questions is yes, you should try – 2 strand twist for men.
What? Yes, that's a hairstyle that is in trend nowadays. Everyone with long, medium, or shorter hair is trying to don this two strand twist hairstyle and look cool. Don't worry, it will also be perfect for your office look.
Before we take a look at the different two strand twist hairstyles for men, let's first understand,
What is Twist Hairstyle?
This hairstyle is a protective hairstyle, as it locks in moisture and helps your hair grow out easily. A twist hairstyle is a result of dividing the hair into small sections, twisting them properly, and then again twisting them on one another to achieve the two strand twist.
Men and women both can go for this amazing hairstyle and be equally cool and persuasive. Twist hairstyle is also known as two strand twist, Senegalese twists, Havana twists, rope twists, Marley twists, etc.
Now that you know what a twist hairstyle is, let's move ahead and see some of the cool two strand twist men 2022.
Hairstyle Guide: 2 Strand Twist for Men 2022
1. Box Two Strand Twist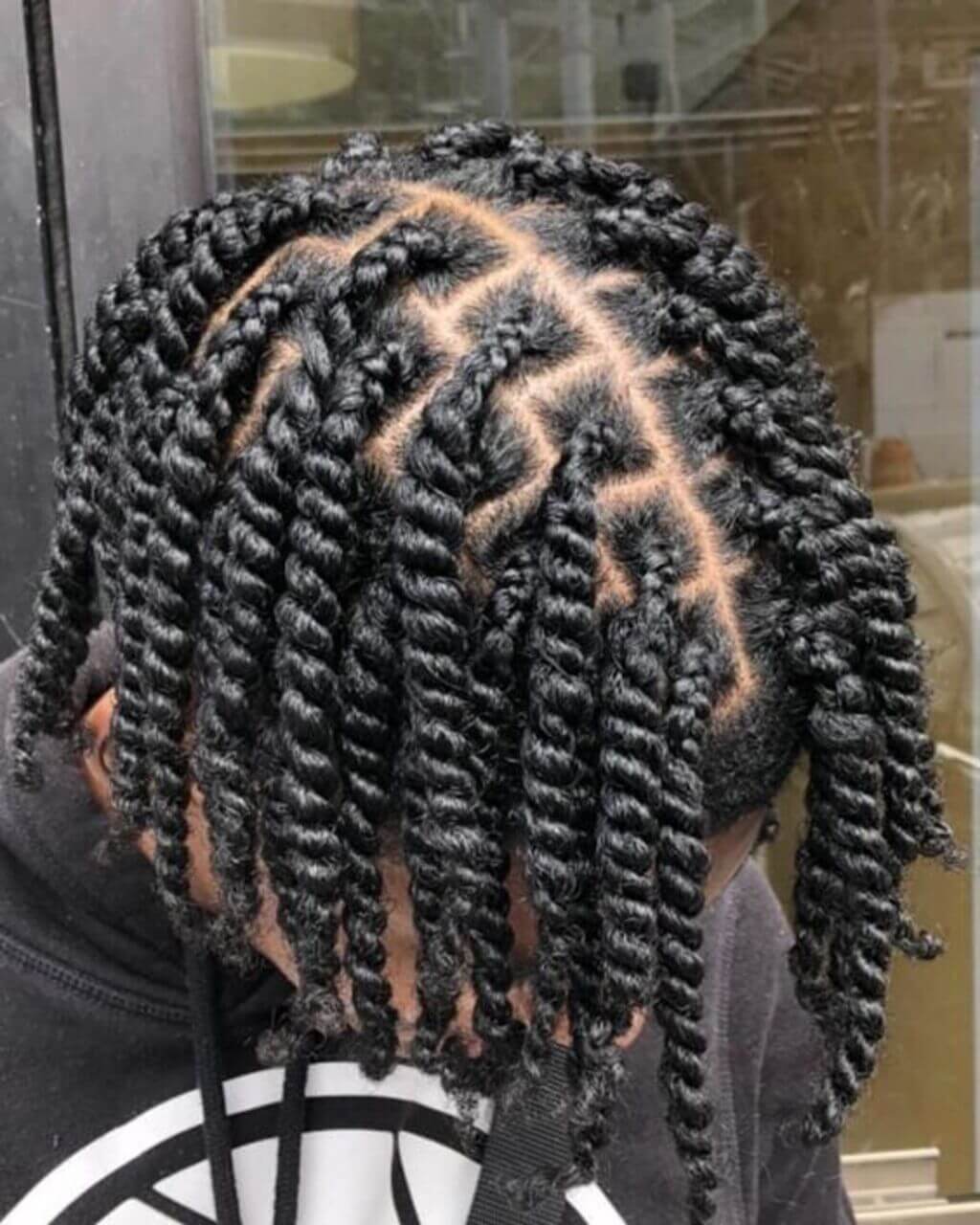 Source: pinimg.com
This boxed two strand twist hairstyle is popular among the safest choices to go for! You can carry this hairstyle to your college, school, and even office. It gives off a normal and subtle look while being trendy and cool. Ask your hairstylist to keep the twists thicker.
2. Highlighted Dreadlocks Two Strand Twist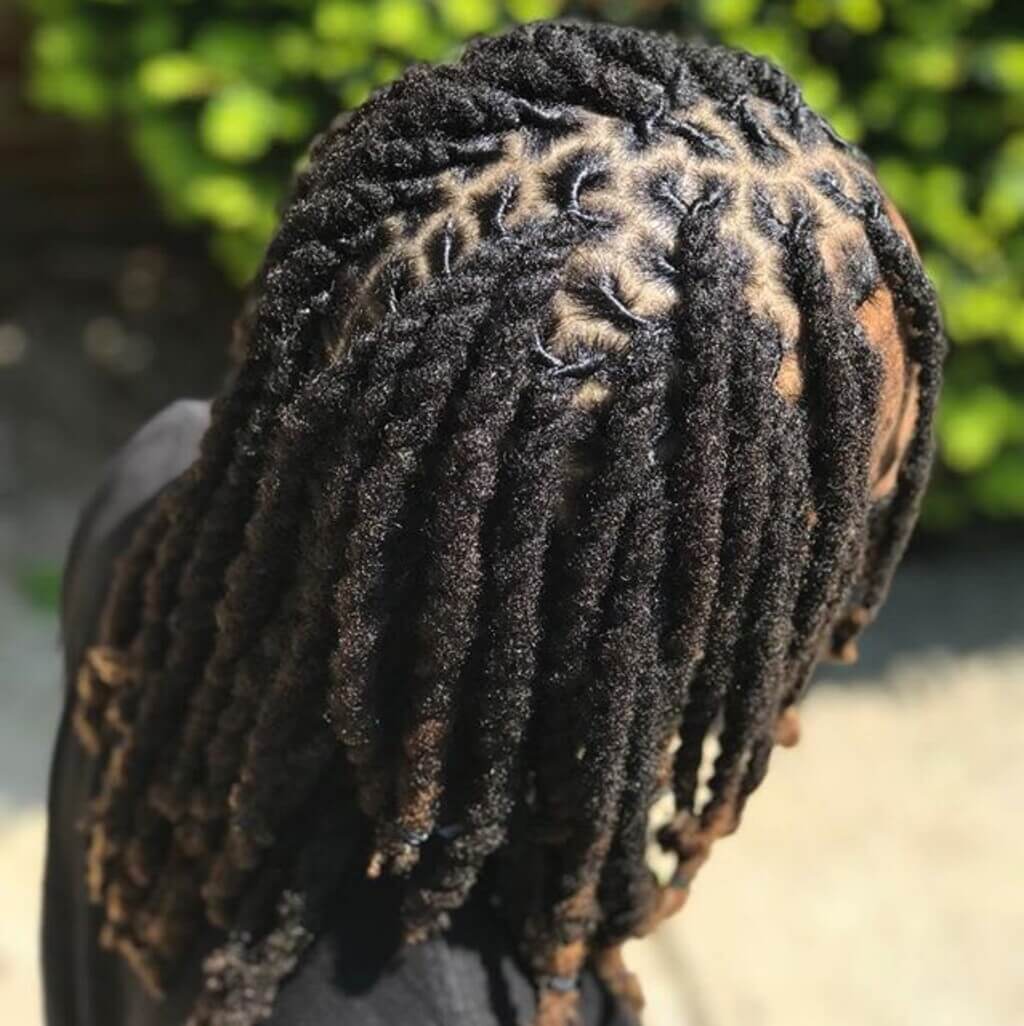 Source: stronglocs.com
Do you want to be uber cool with the twist hairstyle? Well, you might like this one. Here the man has gone for the highlighted dreadlocks two strand twist. When you are opting for this hairstyle, you will have to take care of twists, dreadlocks, and hair color. So, are you ready for that?
Also Read: Why Men's Gilets Are Stylish and Practical?
3. Two Strand Twist Ponytail with Bangs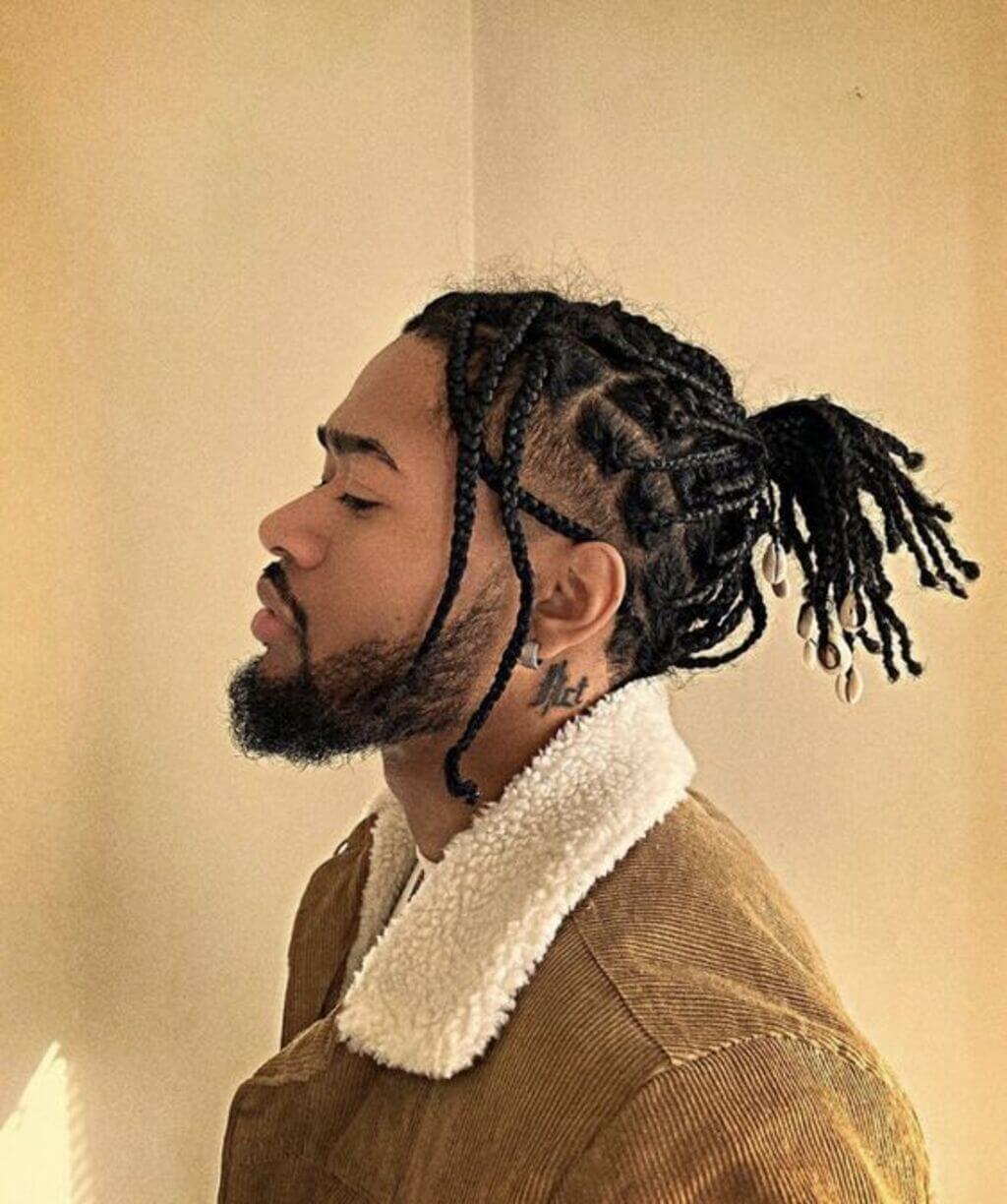 Source: pinimg.com
If leaving the two strand twists for men hanging loose is not in your favor, go with the ponytail and bangs. Keep the ponytail loose, and leave a few front twisted strands as it is. You can see how this man is donning this beautiful hairstyle with an attitude. If you want you can also add cowrie shells as the hair accessory.
4. Faded Two Strand Twist Hairstyle for Men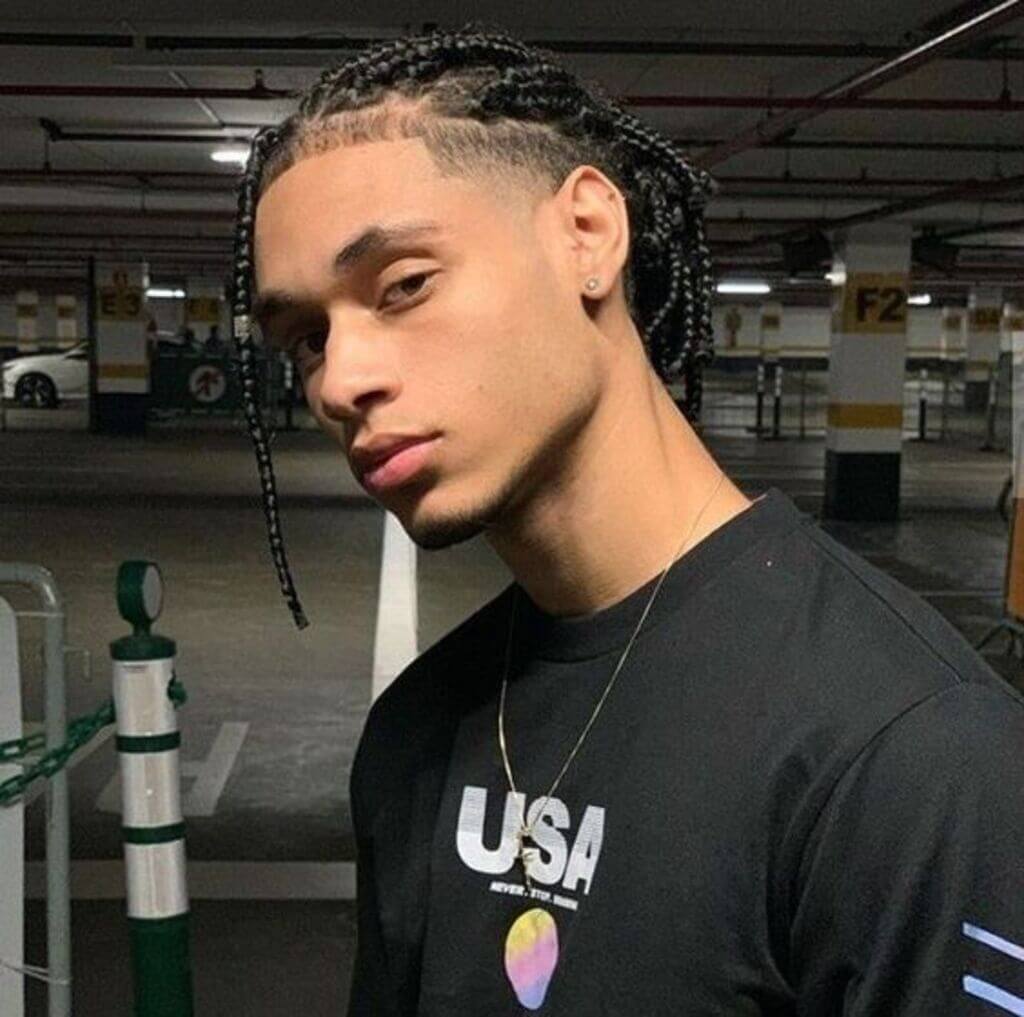 Source: pinimg.com
Want to look classy as well as sexy? Try this faded twist hairstyle! Ask your hairstylist to give a fade cut from the sides and make tight twists of the remaining hair. An attractive element of this twist hairstyle is the spacing between each twist – it's not too far apart nor too close.
5. Tight Two Strand Twist Ponytail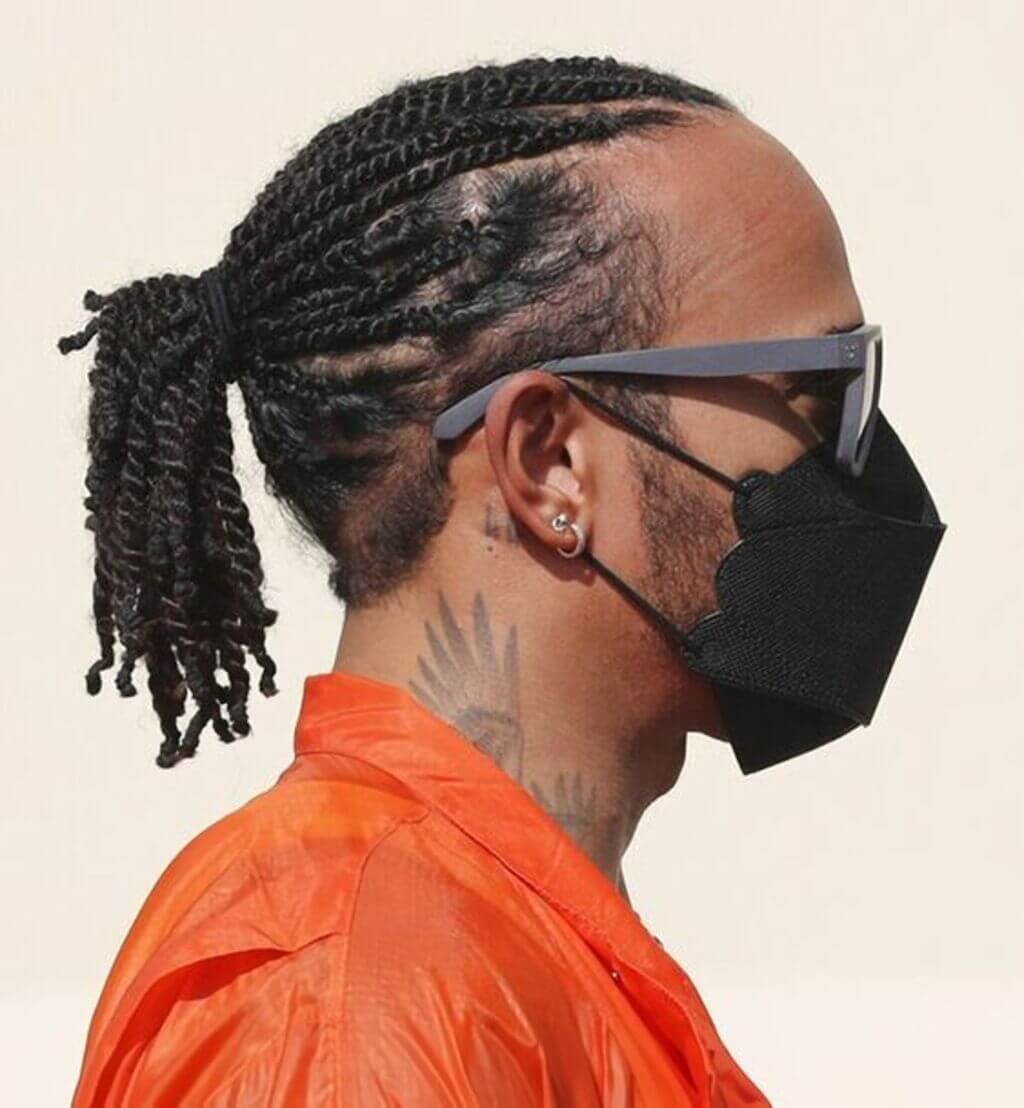 Source: pinimg.com
Get this tapered two strand hairstyle and tie it in a tight ponytail at the back. Pick the black rubber band to complete this 2 strand twist styles male. This hairstyle is perfect for a business meeting if you intend to wear it.
6. Two Strand Twist Men Short Hair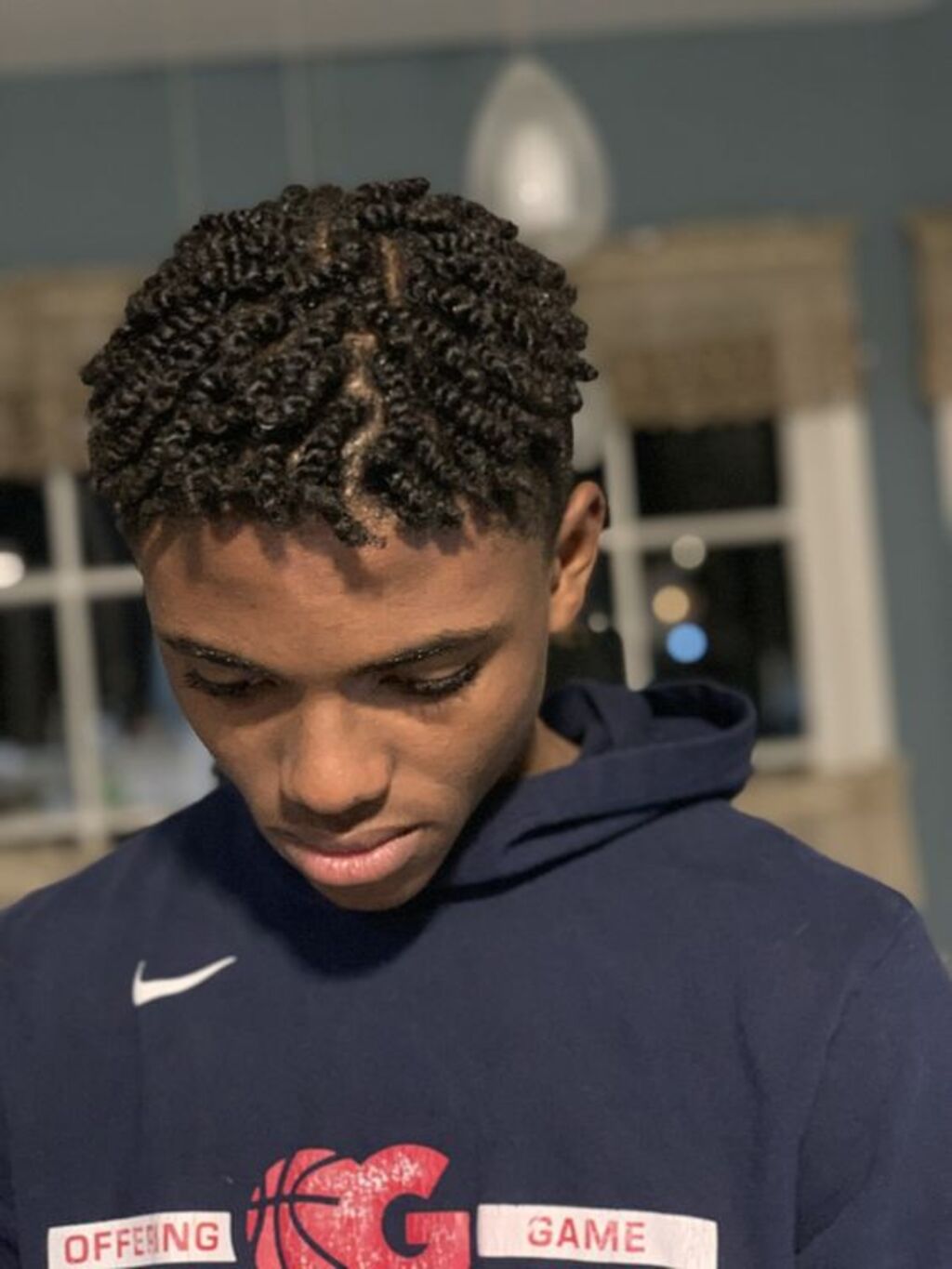 Source: pinimg.com
Even if you have short hair, you can still adorn two strand twists like this boy. This is the best two strand twist men short hair, who are into sports. Why? Because the shorter lengths will help them stay cool and the style will make them look cool.
7. Triangle Twist Hairstyle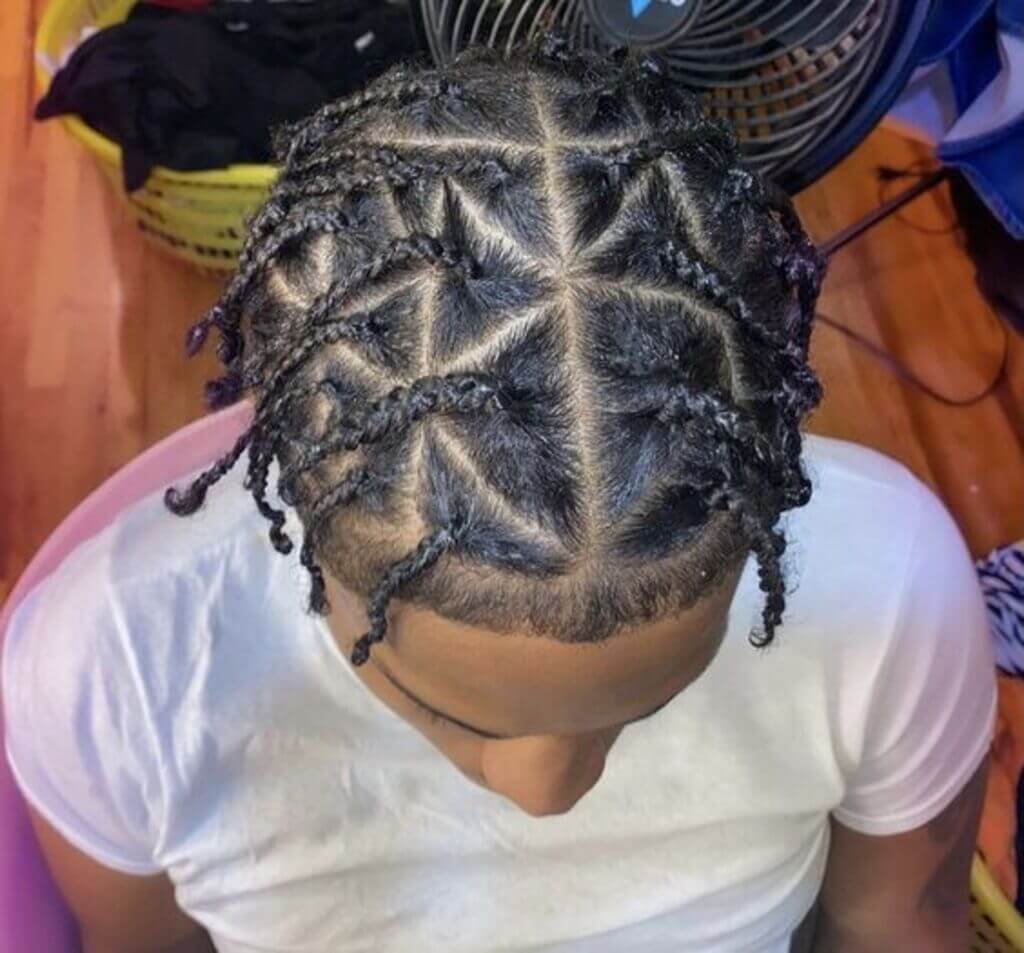 Source: pinimg.com
Don't want to go with the boring box with two strand twists? No worries, here's another simple yet classy 2 strand twist for men – triangle twist hairstyle. To get this hairstyle on your lock, tell your barber to style in a triangle shape.
8. Afro Two Strand Twist Hairstyle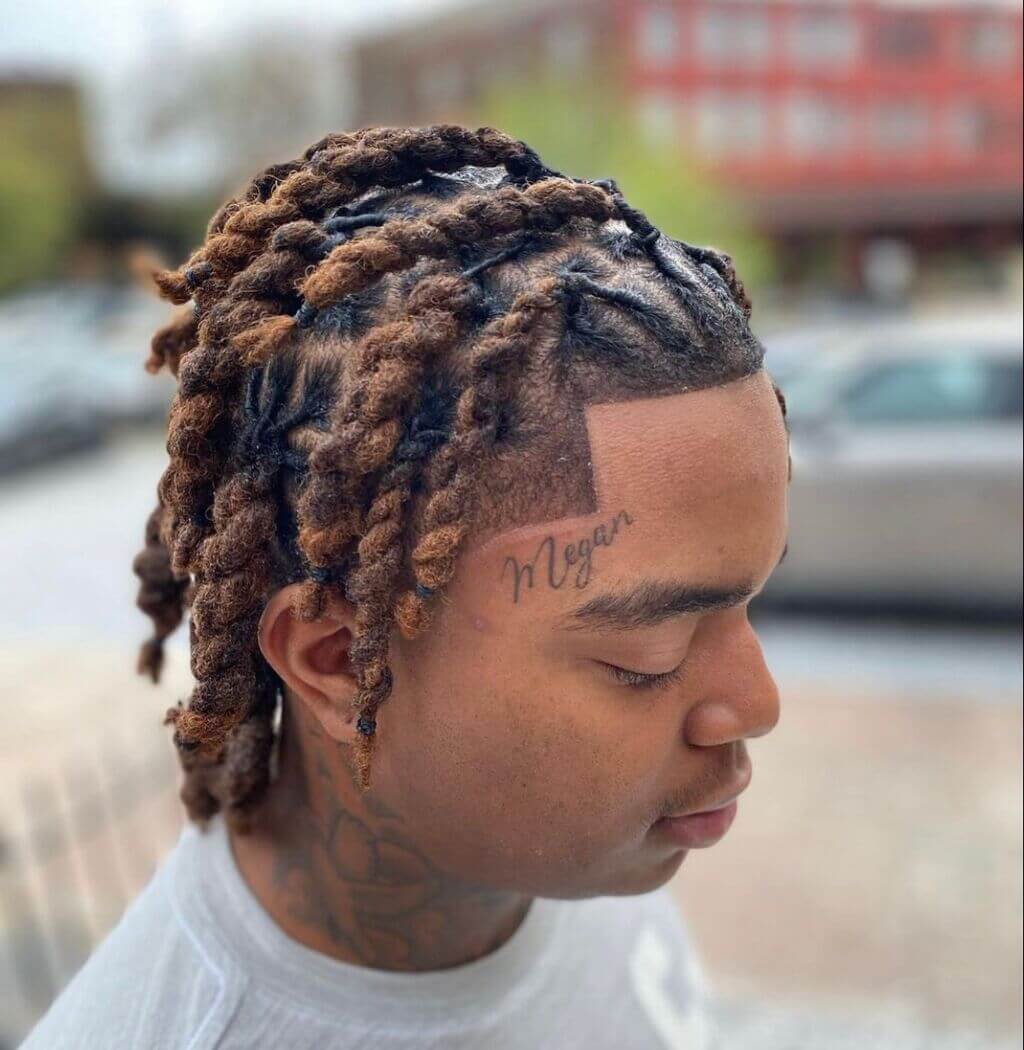 Source: pinimg.com
Do you have afro-style hair? If yes, this is the twist hairstyle you should go for! The afro hair is textured and curly, so many of us think twists are not for the people with afro hair. However, I would like to prove you wrong. The textured hair adds charm to the two strand twist hairstyle. 
9. Black Men's Hair Twist Styles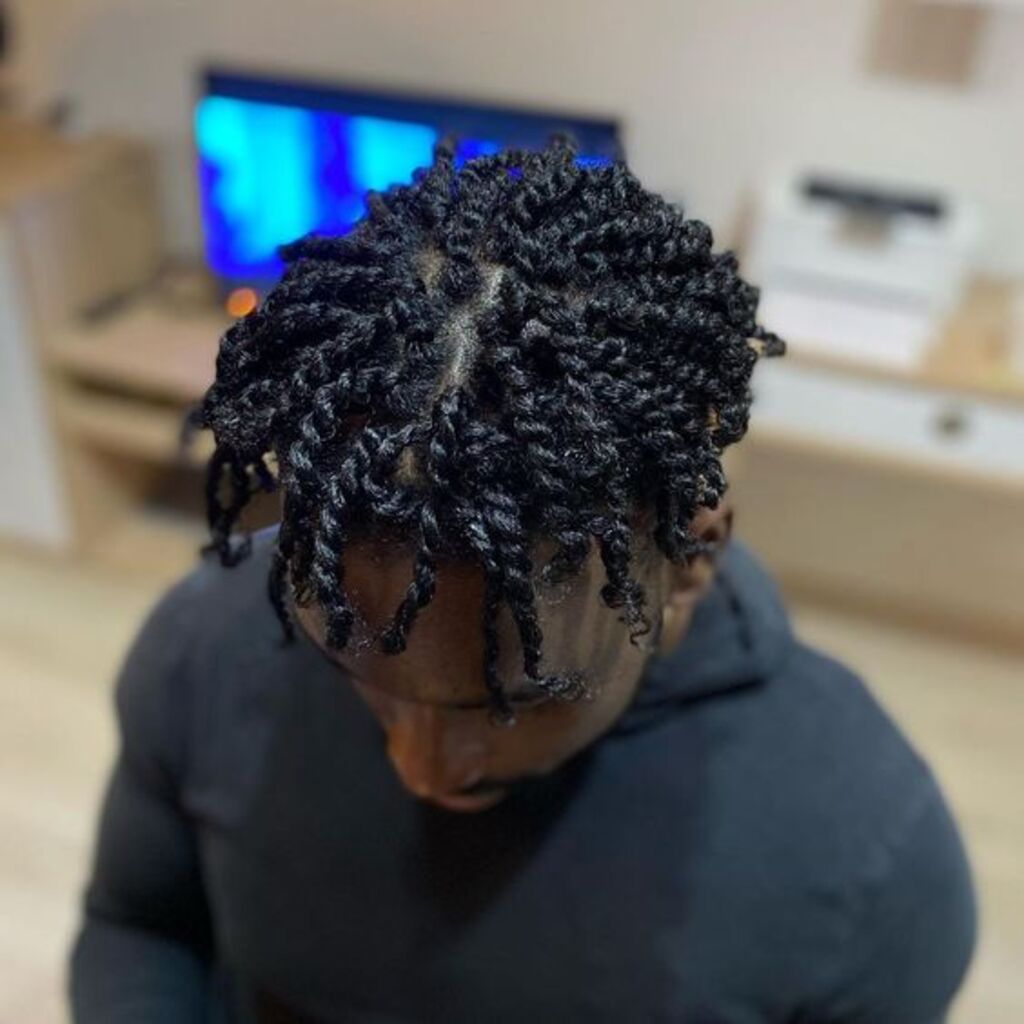 Source: pinimg.com
The two strand twist hairstyle looks best on black men fashion. With the nicely built body and rough attitude, the twist-style hair goes perfectly with their look. Here, the black guy has kept the ends of the twists loose and width thin. Carry this look and make girls go gaga all over for you!
10. Thick Two Strand Twists in a Two Braids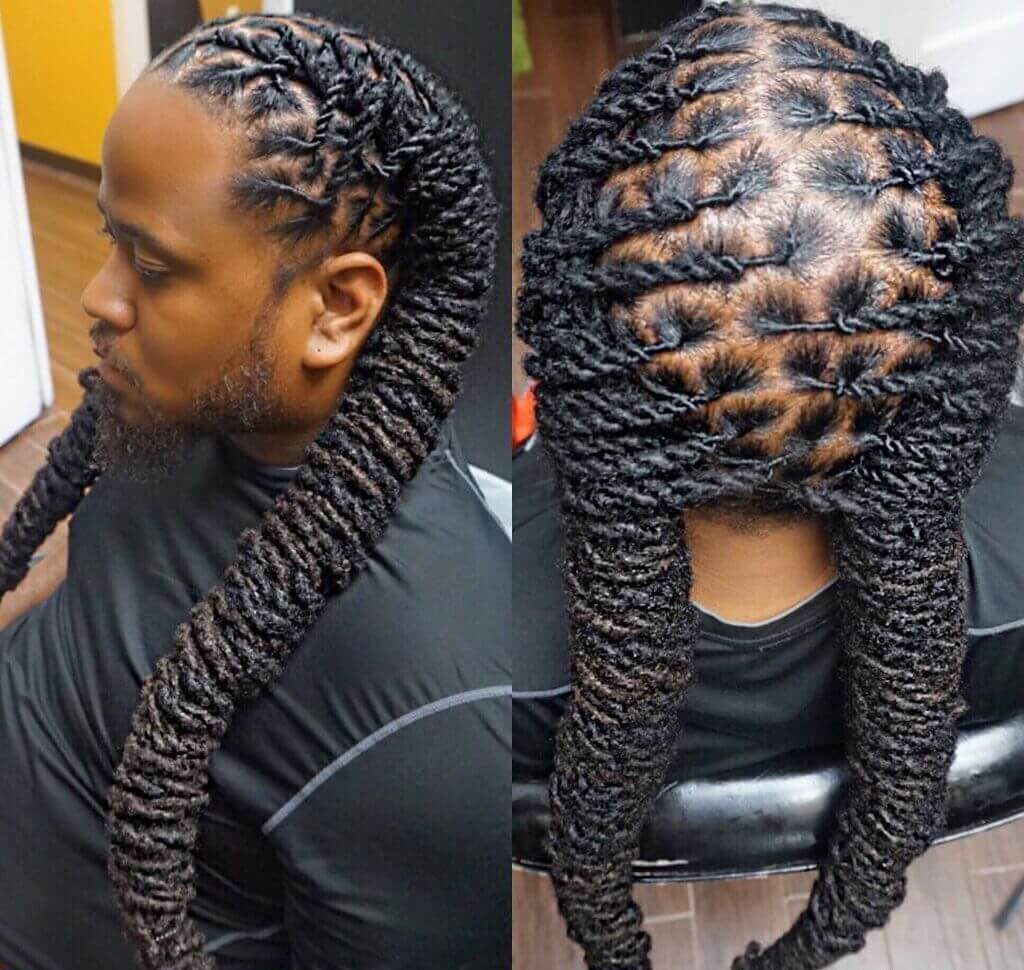 Source: pinimg.com
Do you have long and unmanageable coarse hair? If yes, this two strand twist hairstyle is for you. The thick two strand twist braids will protect your hair and make you look handsome. However, you will have to wait for a longer time. Why? Because even a hairstylist will take time to complete this look (but it will be worthy).
11. Heavy Two Strand Twist Bun Hairstyle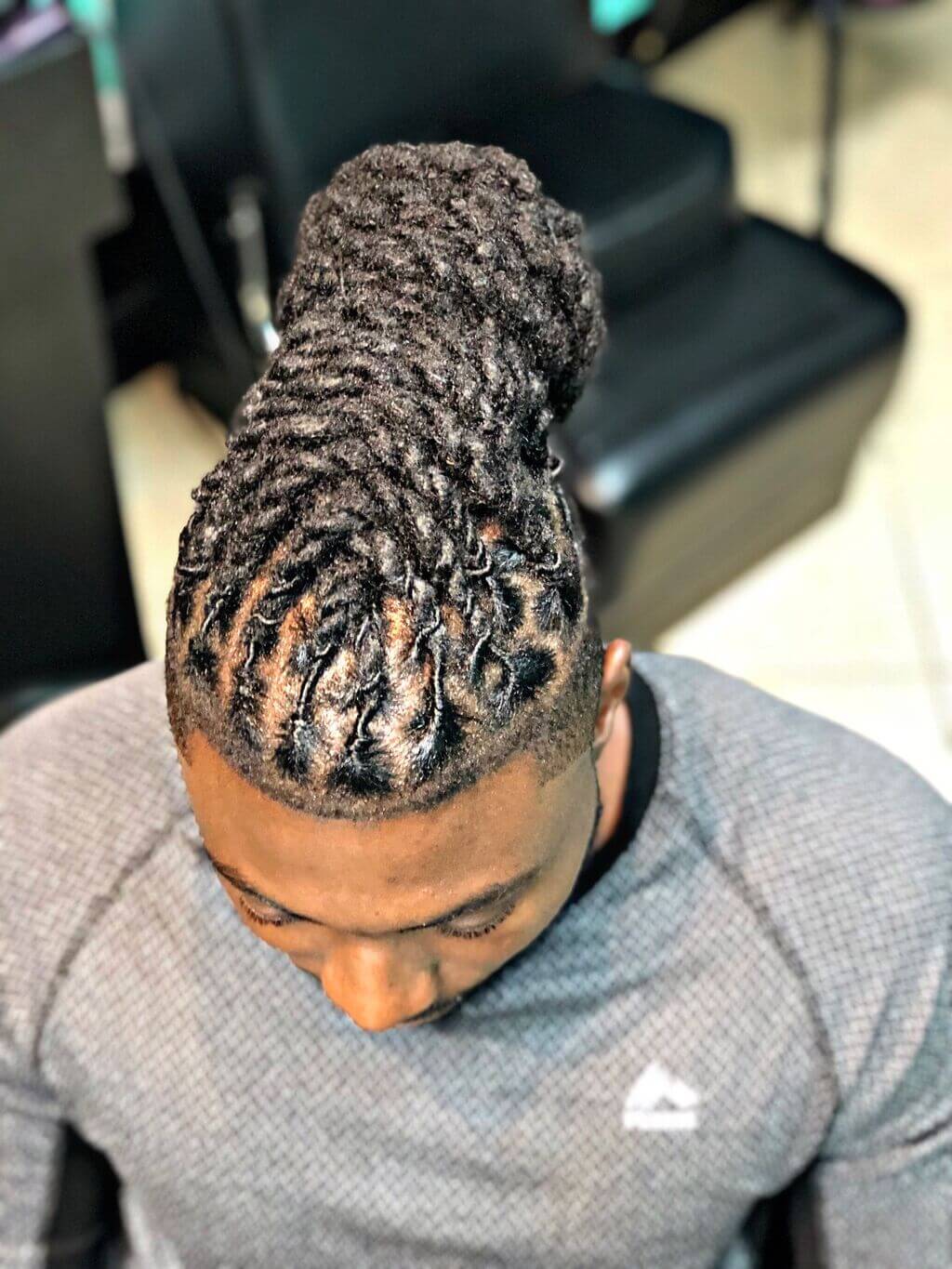 Source: pinimg.com
Don't want to wait longer and get the braids? Then you can also go for the heavy bun. Ask your hairstylists to make a two strand twist heavy bun on the crown part of your hair. Get the fade cut on the sides and your strands should be clear and visible from the front.
12. Half Bun Two Strand Twist Hairstyle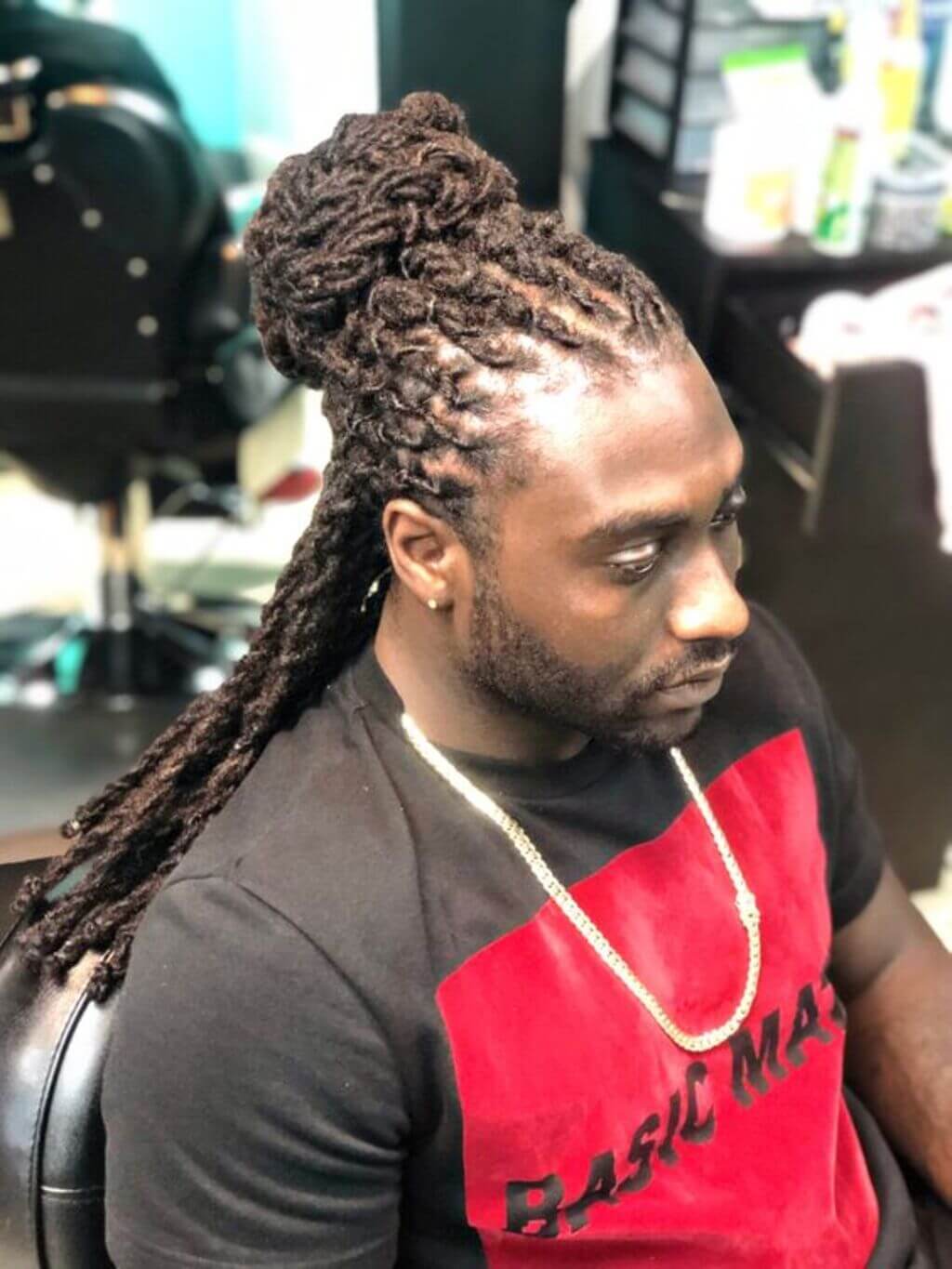 Source: pinimg.com
If not braids or the heavy bun, go with the half bun hairstyle? Didn't get that? For this hairstyle, you will have to first get the two strand twists sorted out. The next step is to take the strands from the upper half and tie them in a bun. That's it! Here you have your two strand twist half bun hairstyle ready.
13. Two Strand Twist Hairstyle with Hair Accessories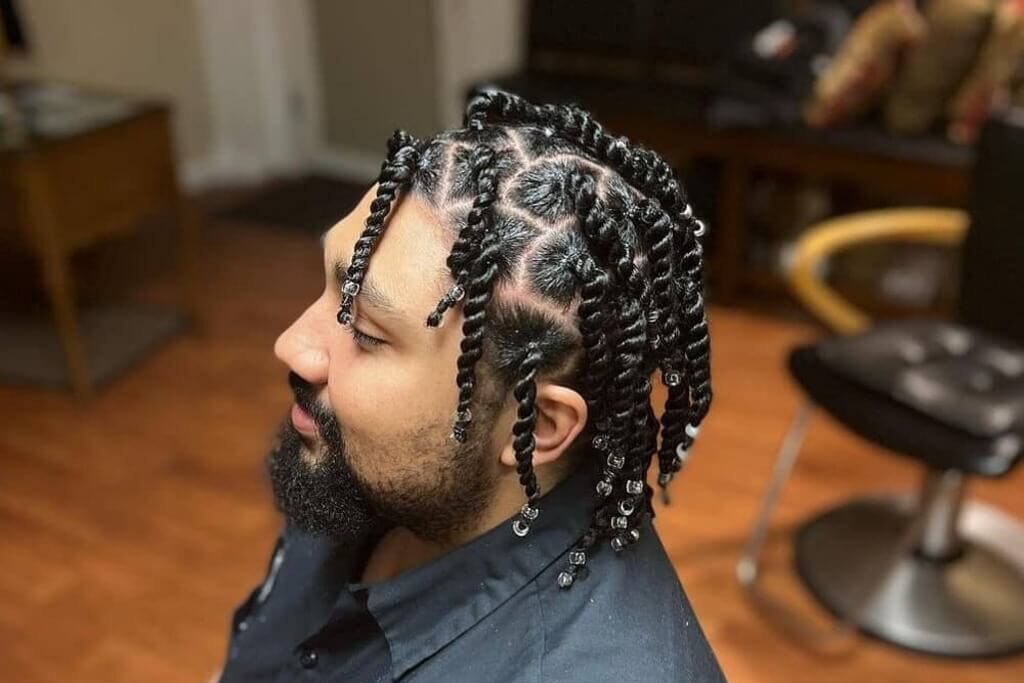 Source: hairstylecamp.com
Want to go with the look at this bit funky and out of the box? Try this one out. Here the man has added beads at the end of each strand. He went with transparent ones. However, you can play with colored ones and even different types of hair accessories.
14. Male 2 Strand Twist Braid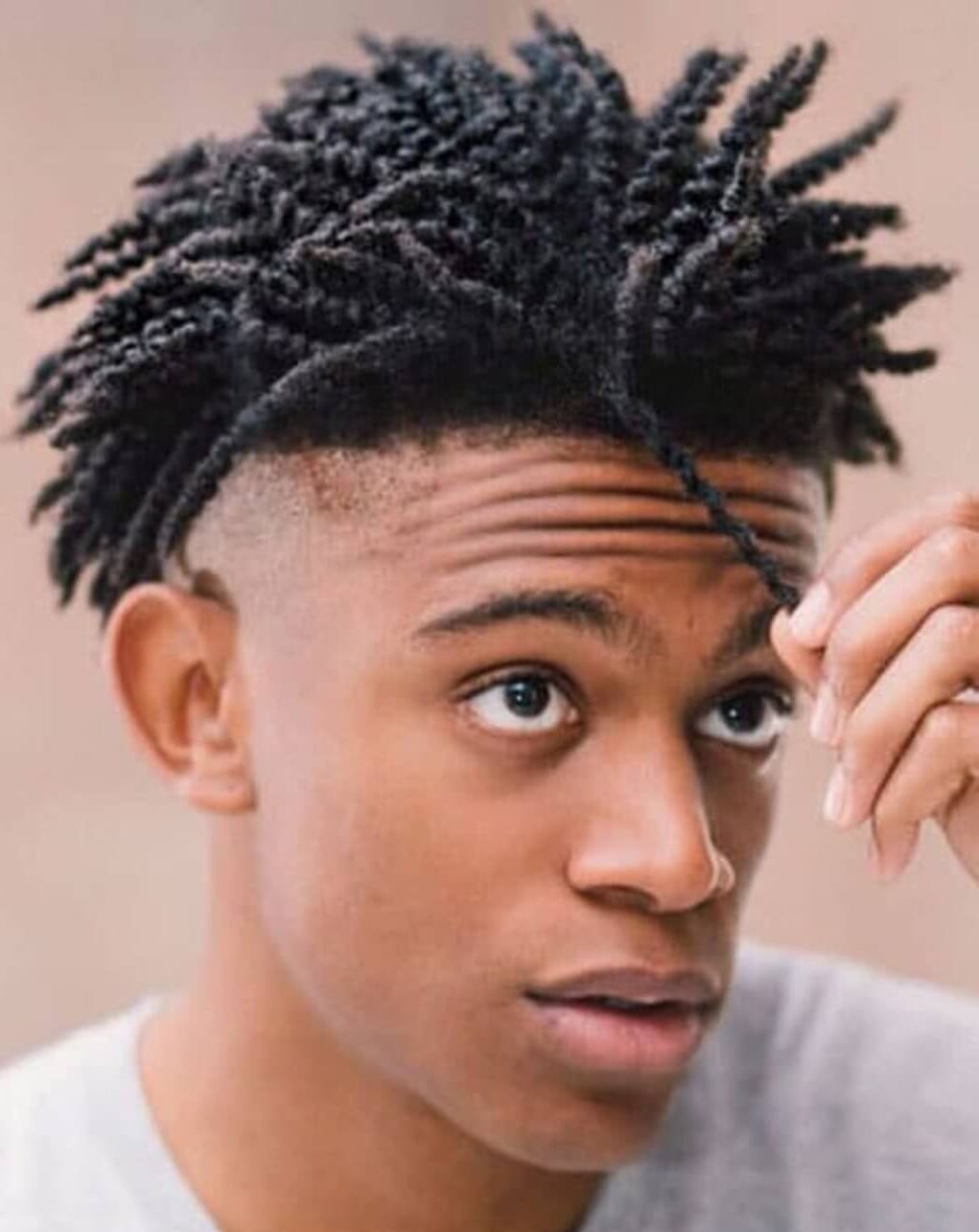 Source: beautyliestruth.com
Another two strand twist hairstyle for men in the trend is this one. The one with medium-length hair can ace this hairstyle. All you have to do is get the two strand twist done but in a messy look. You don't always need to add precision to your hairstyle.
Also Read: 20 Best Short Curly Hairstyles for Black Women (Latest Photos)
15. Thick Two Strand Twist for Long Hair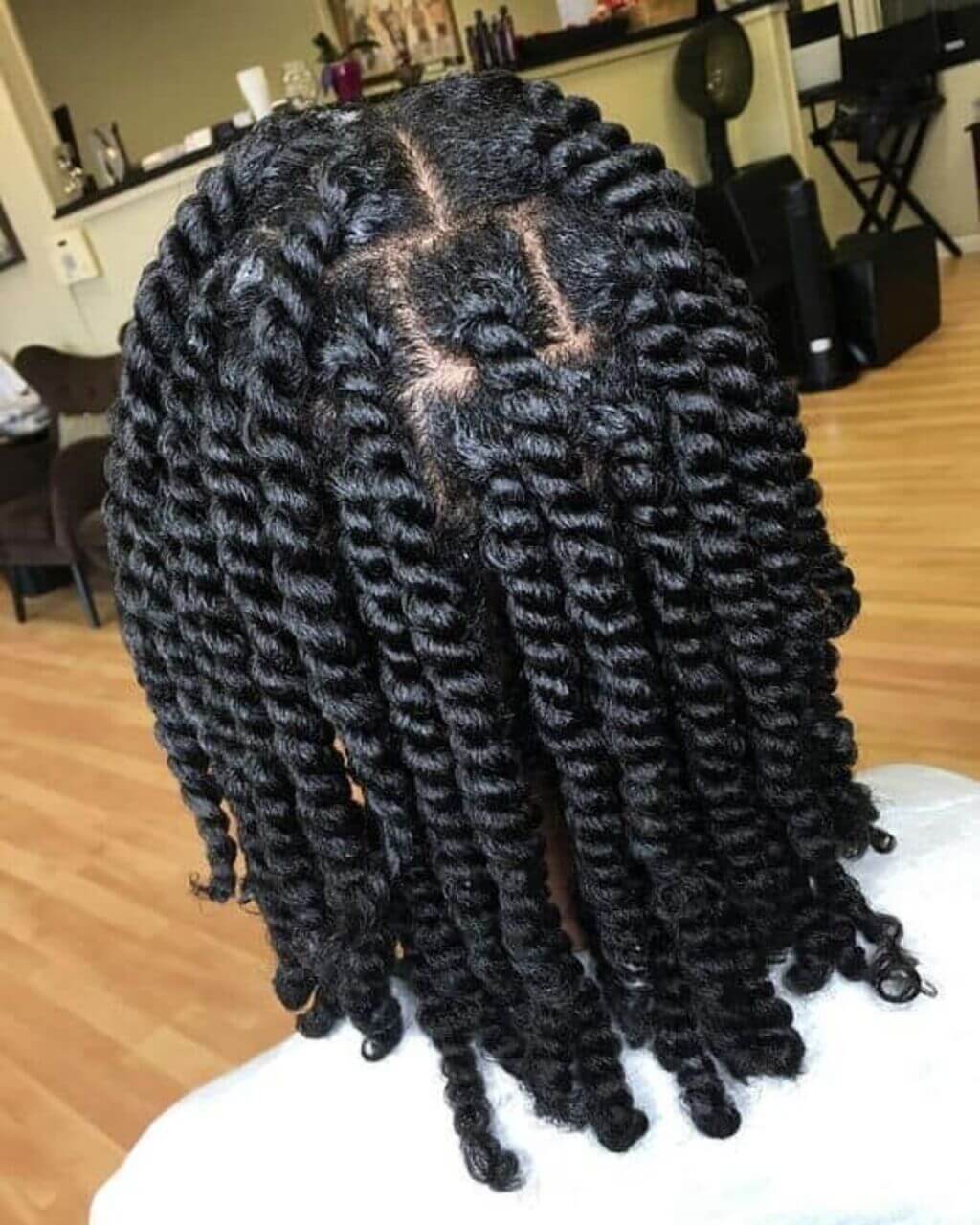 Source: pinimg.com
Am I the only one who finds this 2 strand twist for men too appealing? If you have long locks and want to get the trendiest hairstyle done, go for this one only. I would personally recommend getting these thick two strand twists. This hairstyle will go with every occasion from office meetings to attending weddings as well.
16. Two Strand Male Twist Hairstyle with Beard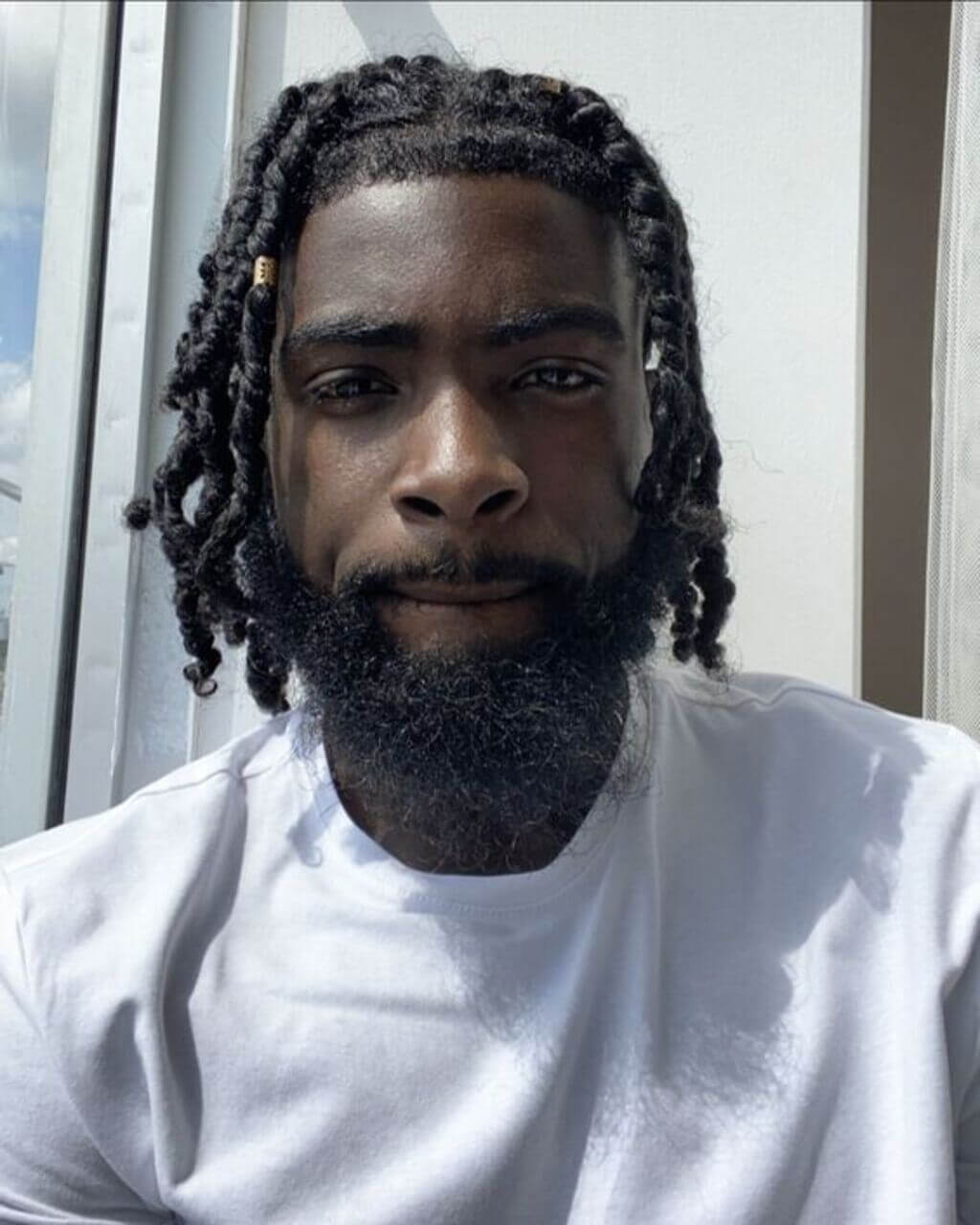 Source: pinimg.com
Last but not least on the list of two strand twist for men is a look with the beard. We might think it will be too much for the final look, but trust me it won't. Look at the man in the image, he is pulling off the hairstyle and coarse beard so well. You can also do it. So, if you are planning to get rid of that beard for the two strand twist look, well don't.
A Final Wrap Up on 2 Strand Twist for Men in 2022:
Above were the 16 cool and unique two strand twists for men that you should try in 2022. When you have finally decided to go for the twist hairstyle, why keep it simple and boring? You can opt for dreadlocks two strand twist or the Afro two strand twist for men, the choice is yours! 
So, Among these 2 strand twist hairstyles for men, which one did you like the most? Try them out and don't forget to tag us on Instagram to get featured. 
Because Morrisey once said, "I do maintain that if your hair is wrong, your entire life is wrong."
To get the next fashion update in your inbox, subscribe to Fashionterest's newsletter.