Don't we all begin our day thinking about our get-ups? And one of the most important parts of dressing up is picking the suitable hairstyles. While each hair type has its challenges, picking the best hairstyles for straight hair can be daunting. Whether it's a family function or a short weekend trip, don't worry, we've got you covered! Explore the top hairstyles for straight hair and let them shine!
Hairstyles for Different Occasions
With many hairstyles for thin straight hair, picking the best match per occasion can be challenging. To make it easier, here's a list of hairstyles for straight hair that go right with the occasion.
1. Casual Hairstyles
We all love adding a little wave to the otherwise straight hair, right? Try blunt hairstyles for shoulder-length straight hair with a wavy look and a side flip. It will instantly make your hair look shiny and voluminous.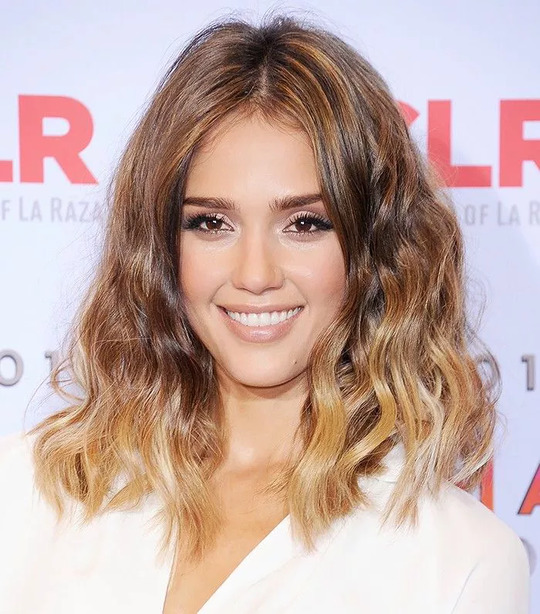 Don't want your locks to look thin and dead? Try styling with mid-length blunts. It helps to add weight to the look and make your hair look thicker than the typical straight hair.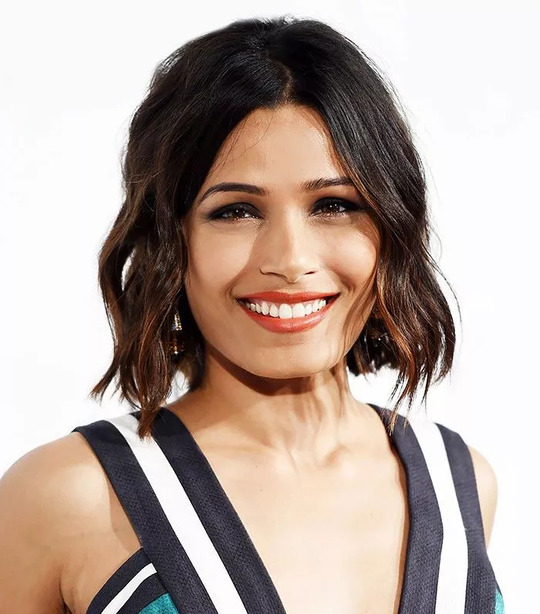 Dress your fun self in a chin-length bob. It keeps the look extraordinarily casual and modern.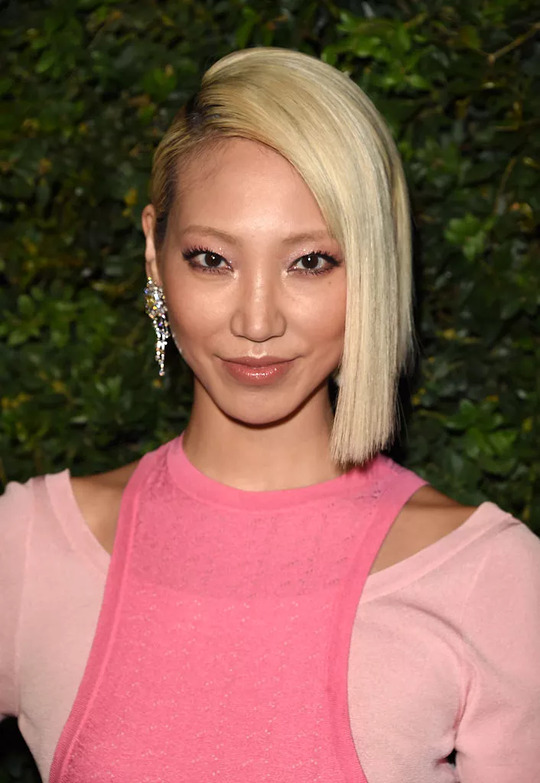 Do you wish to stay casual yet catch attention? Go for an asymmetrical cut. This show-stopper is like a one-shoulder attire– elegant and attractive without going overboard. Complete the look by adding striking earrings.
2. Formal Hairstyles
There's nothing as bold and beautiful as a pixie, right? Consider going for the super-sleek pixie hairdo for a formal outing that effortlessly makes your confidence shine.
One of the best formal hairstyles for straight hair medium length is the invisible layers. It lets you enjoy the subtle layers while making your hair look well-defined. To enhance the look further, consider coupling them with loose curls for a bouncy effect.
Framing Your Face with Layers
What about the hairstyle for short, straight hair for a formal evening? Let layers frame your face while looking natural. One of the perks of this style is that it makes the face look slimmer and helps contour.
Are you heading out for a formal meeting? One of the best hairstyles for long straight hair is to keep it centrally parted. It lets you keep your hair's natural luster in place, offering a stunning look.
3. Party Hairstyles
Why keep them straight when there can be angles? Carry your dramatic look to the party. Style your hair with angled layers shorter at the back and choppy towards the ends.
Nothing aces the rocking look more than a slicked-back pixie style. It is one of the best and most convenient short hairstyles for straight hair.
Modern hairstyles for straight hair are all about trying different lengths and textures. For a party get-up, go for a textured bob. Invest your time in styling with mild, subtle waves and tone for a low-maintenance yet eye-catching look.
Whether it's a weekend getaway or a fun get-together, A-line Bob rocks the show. The sophisticated hairstyle for straight hair is timeless and classy. Try snipping them shorter in the back for a stylish look.
Hairstyles for Different Hair Lengths
Trying hairstyles for short straight hair can be fun and rewarding with the right tips and tricks. Let's explore styling ideas matching your length and style from short to long lengths.
4. Short Straight Hair
Is your personality bubbly and exhibits a carefree attitude? Then this is the best match for your short, straight hair. Go for a choppy look and style them with subtle waves to enhance the glam quotient.
Don't want a heavy look? Let your textured hair appear weightless with a soft bob. It is one of the best hairstyles for straight hair in summer to keep you cool.
Highlighting Your Features with Layered Bobs
Which style to pick? Traditional layered bob is the answer! With layered hairstyles for straight hair, you can always go right. It will structure the look and give shape to your style.
5. Medium-Length Straight Hair
Do you want your hair to frame the face naturally? Consider the idea of going for a polished stacked bob. While the long bangs define your features, add subtle highlights to the locks for a glamorous makeover.
Are you tired of your hair looking thin and sleek? Try adding volume to the look with a straight lob. You can further jazz up the style by opting for curtain bangs and highlighting your hair in a blonde tone.
Amongst the top hairstyles for shoulder-length straight hair is the bob cut. Whether for an office meeting or a vacation look, go for a lob to stay in style at all times.
6. Long Straight Hair
Side Fishtail to Messy Bun
Are you bored of leaving your hair straight and loose? Try a unique look with a side fishtail feeding into a messy low bun. It is one of the most manageable and cute hairstyles for straight hair long.
Are you looking for hairstyles for straight hair to flaunt your balayage? Style your straight hair in a French braid and wrap it around a pony for a voluminous appeal.
Do you love trying out braided hairstyles for straight hair? Go for random, loose braids tied into a half-knot bun for a boho look. This style fits well for any party or casual occasion.
7. Current Straight Hair Trends 
Don't have much time but still want to stay stylish? Go for a simple wrap-around pony and make it your signature look.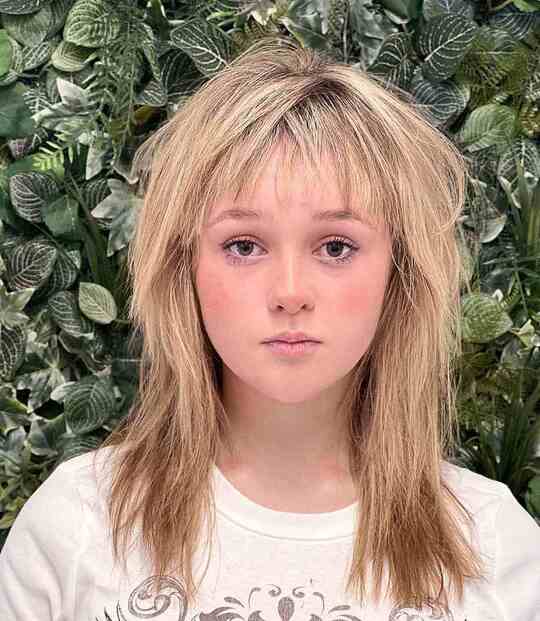 Are you looking for modern hairstyles for straight hair? Consider going for a shag cut to stay trendy. Keep a medium length with bangs and enhance the look with strawberry blonde hair color.
Aiming at a soft and sexy look? Enhance the medium shag with thin bangs and layers that frame your face. This style is perfect for any casual or formal occasion. You can amp up the look with balayage that adds depth to your straight hair.
While balayage is more common on curly hair, it also looks exquisite on straight hair. Let it shine on the smooth strands with a choice of tones that match your taste and personality.
Pinned Hairstyles for Prom Straight Hair
Are you looking for the perfect hairstyle for a prom night? Style your undercut hair in a bouffant and accentuate your look by placing fancy pins.
Long Layered Straight Hairstyles for Black Hair
Keep it classy with long layers included in your flat iron straight hairstyles for black hair. The best part is that it's easy to style, and a little wave of layers can enhance your overall outfit.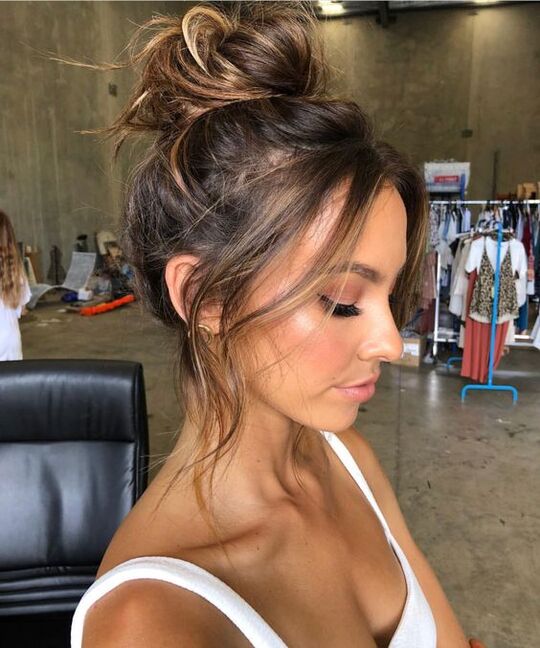 Let your straight hair boast volume with this fancy updo. All you need to do is to tie your hair in a loose top bun. For added elegance, leave free-flowing strands.
Want your hair to look thick and layered? Add more movement with a butterfly cut to your blonde hair. It will enhance the volume and flaunt your hair density with a layered cut.
8. Easy to Maintain Hairstyles for Straight Hair
One of the easy hairstyles for long straight hair is to opt for a bob cut. You can jazz up the look with a slight shag and tattered tips. With this style, you're always ready to make a stylish statement!
Do you hate picking styles that demand maintenance? Try out a choppy bob flaunting a striking asymmetry to cut down maintenance.
Do you hate it when hair keeps falling on your face? Don't worry! Simply tie them in a knotted bun. Take your long, straight hair, twist it, and knot it for an organized look.
How to Enhance Your Straight Hair?
Did you hear about the biggest misconception floating around– Straight hair is easy to maintain? That is not the case! Natural straight hair has its problems ranging from looking lifeless to flat and greasy. How do you take care of them? Let's unveil the stylists' secrets.
As straight hair is more prone to oil buildup, pick a gentle shampoo and conditioner for frequent washes. Consider using clarifying shampoo once in a while to get rid of the buildup.
Although straight hair doesn't fall prey to frizz, add dry oil to your hair care routine to strengthen strands and minimize the chances of frizz.
Before styling your hair, apply a heat protectant and always use heat styling tools at low heat settings for healthy hair.
Avoid brushing wet hair as it leads to breakage. Instead, use a paddle brush on dry hair to easily detangle and give your hair a smooth look.
Schedule regular trim to cut down split ends and boost smooth and healthy hair growth.
How Can I Add Volume to My Straight Hair?
One of the significant challenges with hairstyles for straight hair is to make them look voluminous. From blow-drying tricks to volume sprays, here is the cure to your problem.
Every wash matters! Thus, always opt for hair products like shampoo and conditioner specially designed to add a bounce. Look for full shampoo and conditioner to cleanse and promote fullness.
Your blow dryer can be your best friend to create volume. The only trick is to always blow dry your hair upside down for a fluffy look.
Switch your part and witness the magic. Over time, keeping your hair on a particular part makes it flat. For added bounce, switch the part to the other side or middle partition for added bounce.
Go back to grandma's era and put the rollers in use. This technique guarantees voluminous curls while saving them from heat styling.
When it comes to hair texture, the diet remains uncompromised! Include food rich in Zinc, Vitamin D, Biotin, and Fatty acids in your diet for healthy hair.
FAQs
How do I style my boring straight hair?
The best way to style straight hair is to change the partition, alter the length, explore new styling products, and try cute hairstyles for straight hair. 
Does straight hair suit everyone?
Hairstyles for fine straight hair best suit a round face shape as it easily frames the face with sleek and vertical lines. It also helps in making a face look slimmer.
Is straight hair elegant?
Straight hair has an unmatched elegance. And hairstyles for thin straight hair can make you look organized, polished, and stunning.
Final Words
Are you ready to let your straight locks slay? Try out these easy hairstyles for straight hair that reflect your personality and suit the hair length. From layered cuts to pretty pixies, there's no limit to the styles. Transform your look, and let your hair speak for your style!
In Case You Missed It!