Whether you have exotic travel plans, you are road tripping around the country or you are planning to enjoy the warmer months in the comfort of your own home, summer is a time to have fun and let loose. No matter where you plan to be or where you end up, there are a few ways to get you in the seasonal spirit. Here are a few top tips to help you enjoy and embrace the summer.
Choose a Summer Scent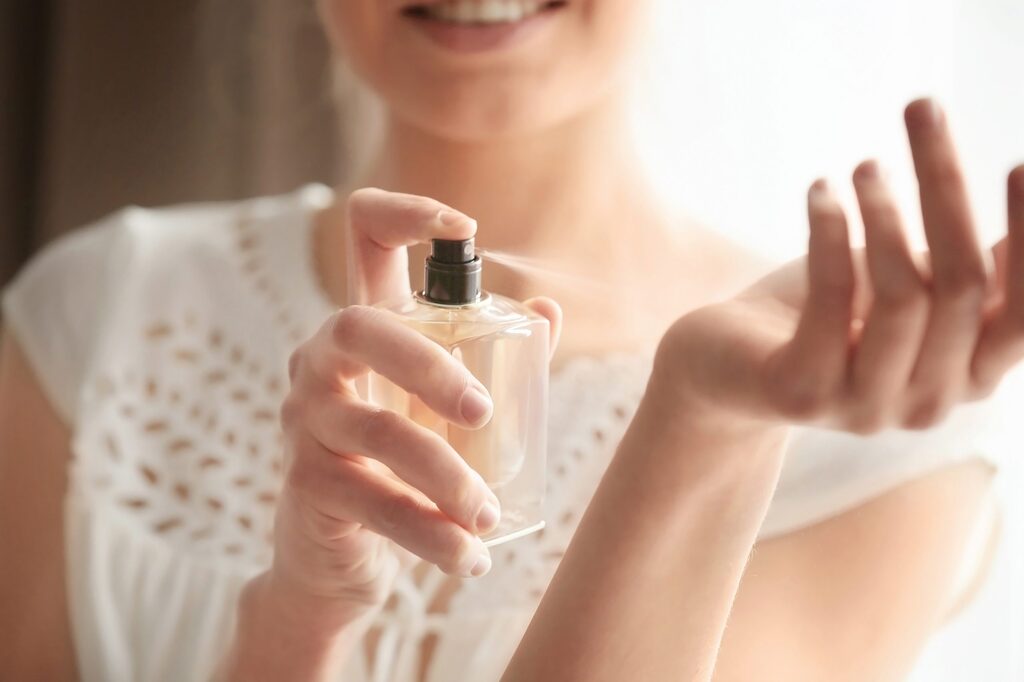 There's something about purchasing a new scent that makes you feel inspired. Summer fragrances are often light and fruity, and they are also designed to last longer than winter perfumes. Furthermore, winter fragrances are often heavier and muskier. They can be overwhelming when worn on a warm summer's day.
Whether you decide to stick with your trusty fragrance or purchase a new one. It is a great way to make a scent last longer is by applying it to moisturized skin. For the best results use a fragrance-free body lotion or a complimentary one to maintain the fragrance.
Fake It Till You Make It
Or in this case, give yourself a beautiful complexion without actually going on holiday. If you aren't jetting off to a sunny destination this year, you can still achieve a summer glow with a few choice of cosmetics and the right technique. An excellent bronzer, a large makeup brush, and a whole lot of blending should do the trick. In addition, self-tanning lotions are a quick and easy way to tan your skin. They take little time to apply and they are much safer for your skin than sitting out in the sun all day.
Purchase Protective Sunscreen
Whether you end up going on your jollies abroad or you plan to spend a lot of time outdoors this summer, invest in a high-quality sunscreen to protect your skin. The best sunscreen should nourish your skin while offering adequate protection against harmful UVA and UVB rays. When purchasing a new bottle of sunscreen make sure it has a 4-star rating at least and it has an SPF of 30 at minimum.
Eat Local Produce
There are many benefits to eating locally sourced food. For example, it has less distance to travel from the original source to your table and these reduced miles equates to a reduction in CO2 emissions. Besides this, local produce is often grown organically by local farmers.
By eating local food, you are supporting the local economy and benefiting the environment at the same time. In addition, eating locally is a great way for you to embrace the summer. Some people argue that freshly picked, locally sourced produce tastes miles better than food that has traveled far and wide.
Buying produce that is in season in your area will usually result in much tastier and cheaper meals. You can use local guides to see what is in season in your area. For instance, there is this guide to fruit and vegetables and many others online to determine which produce is in season in your local area.
Find the Perfect Summer Look
Nothing makes one feel more summery than shopping for a summer outfit. Whether you've got a staycation planned, you're jetting off abroad or you just want to look the part at home, fill your wardrobe with a summery collection.
According to Vogue, working from home has had a major impact on the fashion industry, though midriff flossing and bralettes being a big spring/summer trend. For those less convinced about wearing underwear as outerwear, floaty maxi dresses and breezy wide-leg trousers are also ideal additions to a summer wardrobe.
Set a Goal and Make it Happen
Most people anticipate summer with excitement and make plans in advance for all of the things they want to see, do and achieve. This could include visiting local scenic spots, taking on a new sport, and developing a healthier lifestyle.
Instead, many people find themselves losing motivation and 'wasting' their summer. Although there is nothing wrong with this, you can do better. This summer challenge yourself by setting a specific goal and achieving it. Take advantage of the longer and brighter days and make this summer one remember.
Explore further:-