No matter how hard we try to keep our hair perfect, we fail in some or other ways. To keep our hair flawless and presentable, we use heat styling, which styles our hair in any way we want. As a result, it becomes worse than we are expecting. Heat styling can turn the wheels, and they can damage your hair to the next level and completely dehydrate the moisture from them. That is when the best heat protectant plays an essential role in safeguarding the quality of your hair. 
Giving up on heating products or curlers is not the solution, choose a heat protectant to protect your hair. A super easy method is preparing your hair strands with the best heat protectant. There are many such products that not only safeguard your hair in addition, adds a moisturizing element to bear the heat on your hair strands. 
According to Jen Atkin, "heat protectants act as a protective layer or sunscreen for your hair, that works perfectly when you have to use any heat styling products on your hair." Even stylists believe and accept that using a heat protectant is the best way to save your hair from any damage, dryness, or burn while using heat styling equipment.
In today's blog, we will discuss some of the best heat protectants you can try in 2021. We will also discuss some of the professional tips at the end of the blog, which you can consider for protecting your hair from any damage. 
13 Best Heat Protectant 2021
Before wasting any further time, let us begin with the exciting list suitable for your hair type and style.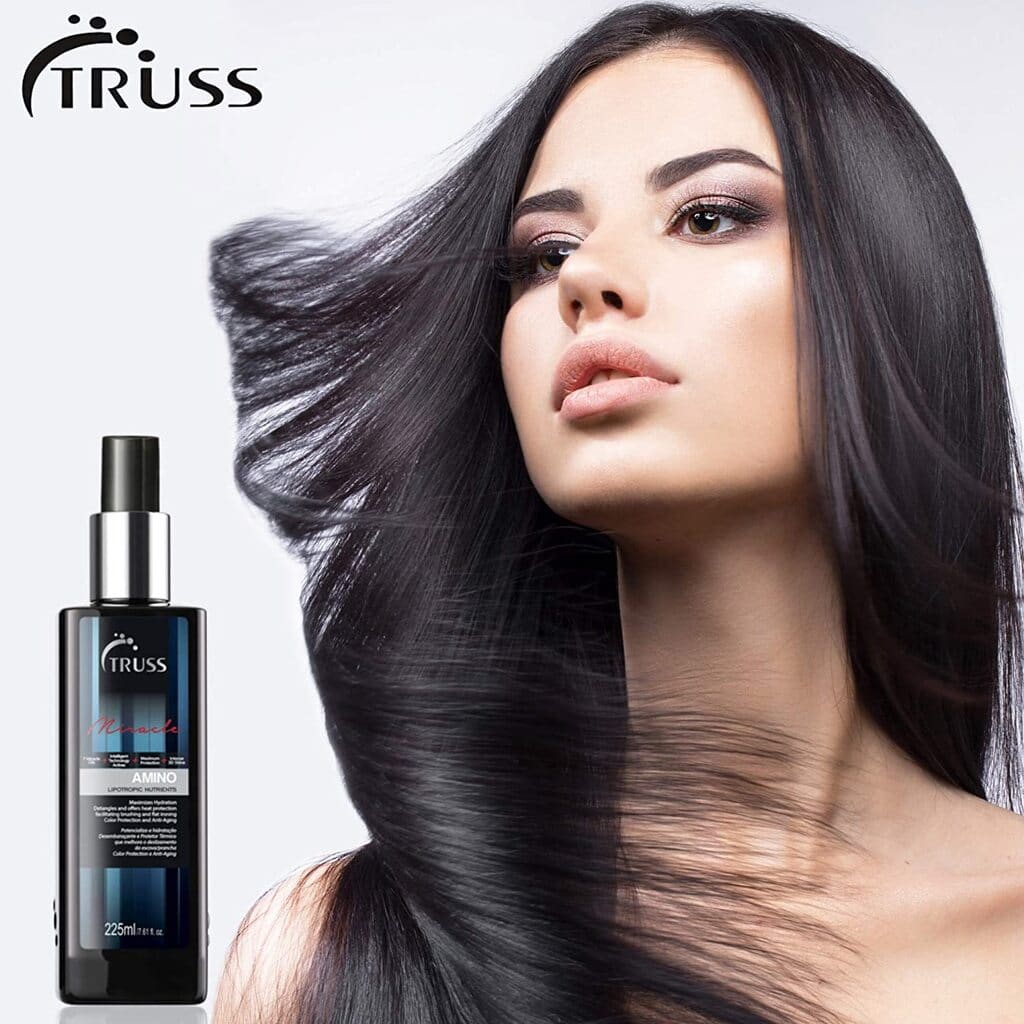 Source: amazon.com

Truss Amino is one of the most popular products used by stylists and professionals. They are usually very particular in selecting a hair protectant spray. As per stylist, Truss has been a top-rated and consistent brand product in the styling industry for years now.  
Amino acid and keratin proteins in the product help your hair recover from the damage and provide a flawless and strong effect. The product is very beneficial to use while showering. It helps in providing the right amount of moisture and protection to the stands of your hair. You can also use it after taking a shower. Spray it on damp hair and spread it nicely for a better-guaranteed result on your hair. It even helps to retain your hair color for a longer time.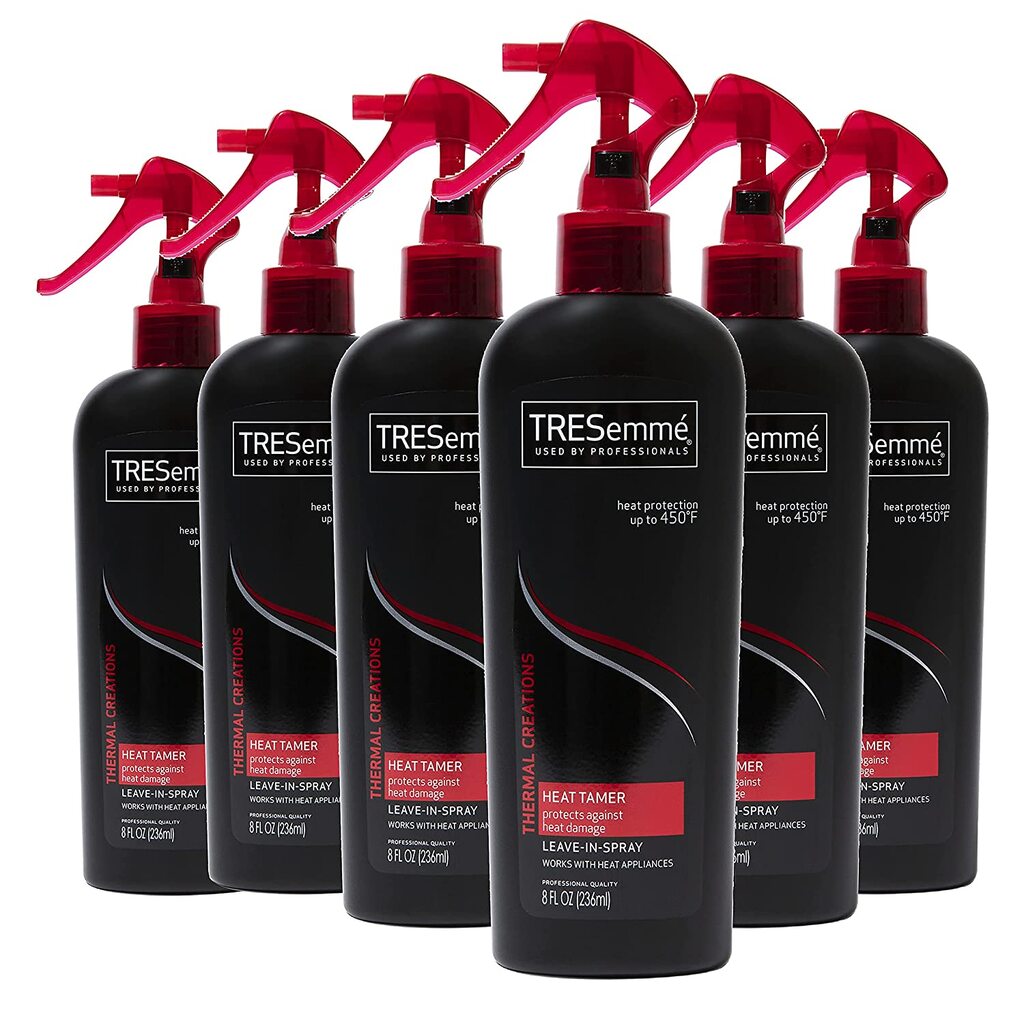 Source: amazon.com

TRESemme Thermal Creation is beneficial and specially used to protect your hair strands as a protective shield between your hair and the heating equipment. The curlers and irons are forced to style your hair without creating any damage or burn to your hair. This particular heat protectant spray also works like thermal protection while leaving your hair enviably smooth, soft, and shining. 
Usually, every hairstylist believes TRESemme Thermal Creation is one of the best hair protectants that they can bang on. It is also usable with any other thermal creation protection products for the best results. Use it either on damp hair after a shower or while taking a hair shower. It is one of the best thermal creation products to date in the styling world. 
Average users believe TRESemme, as the best hair product, no matter your hair type and quality.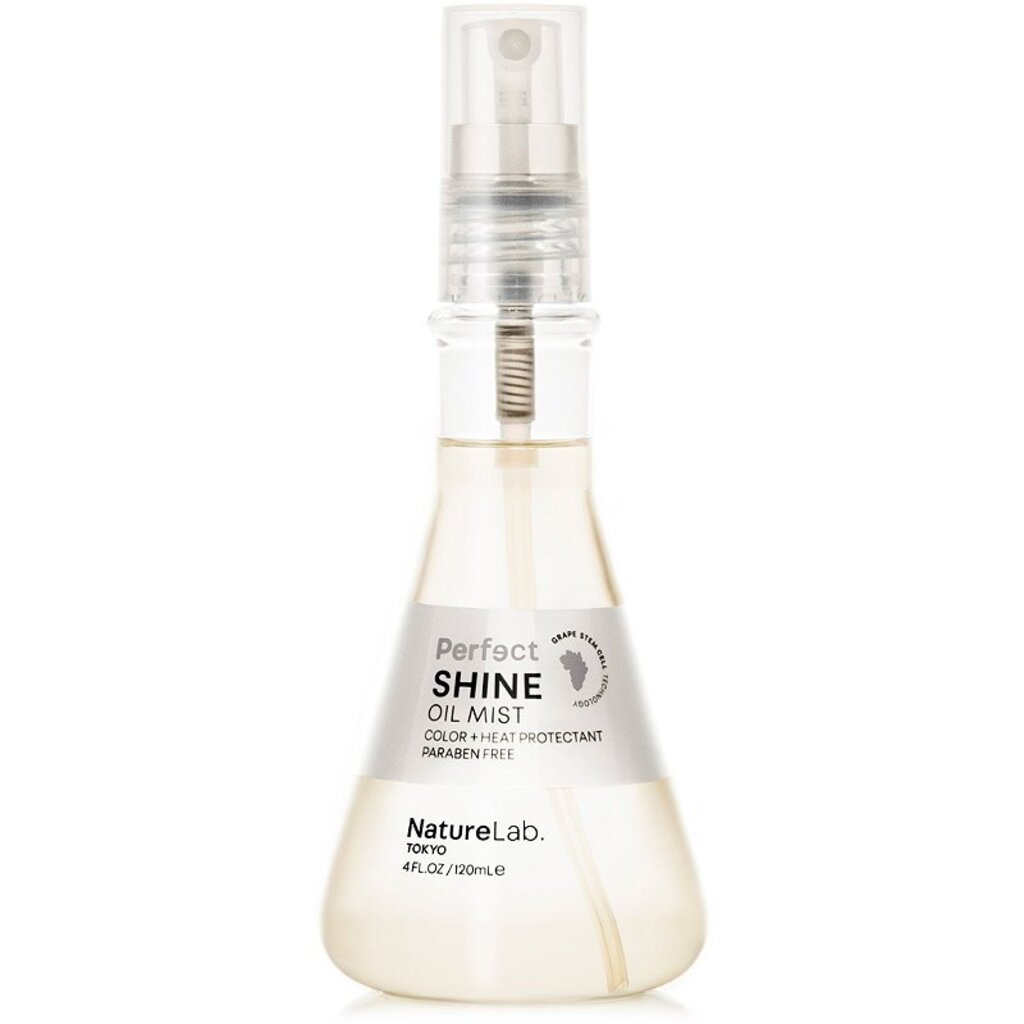 Source: ulta.com

NatureLab Perfect Shine Oil Mist is trending as one of the best heat protectants in 2021. The product is designed with a platinum fiber element that coats the hair with a platinum shine. The fiber adds strength and elasticity to every strand of your hair as a protective shield against the heat. Grape Stem cell works as a super active antioxidant agent which helps in reducing the damage caused to the hair and scalp due to environmental changes. 
The product is paraben, phthalates, gluten, and sulfate-free. These products can be harmful to hairs at times. It does not suit all hair types, which leads to damaging your hair. Thus, the brand has made sure to use all the natural ingredients, which won't help protect your hair but even better the quality of your hair. Thus, the product is one of the best heat protectants for hair.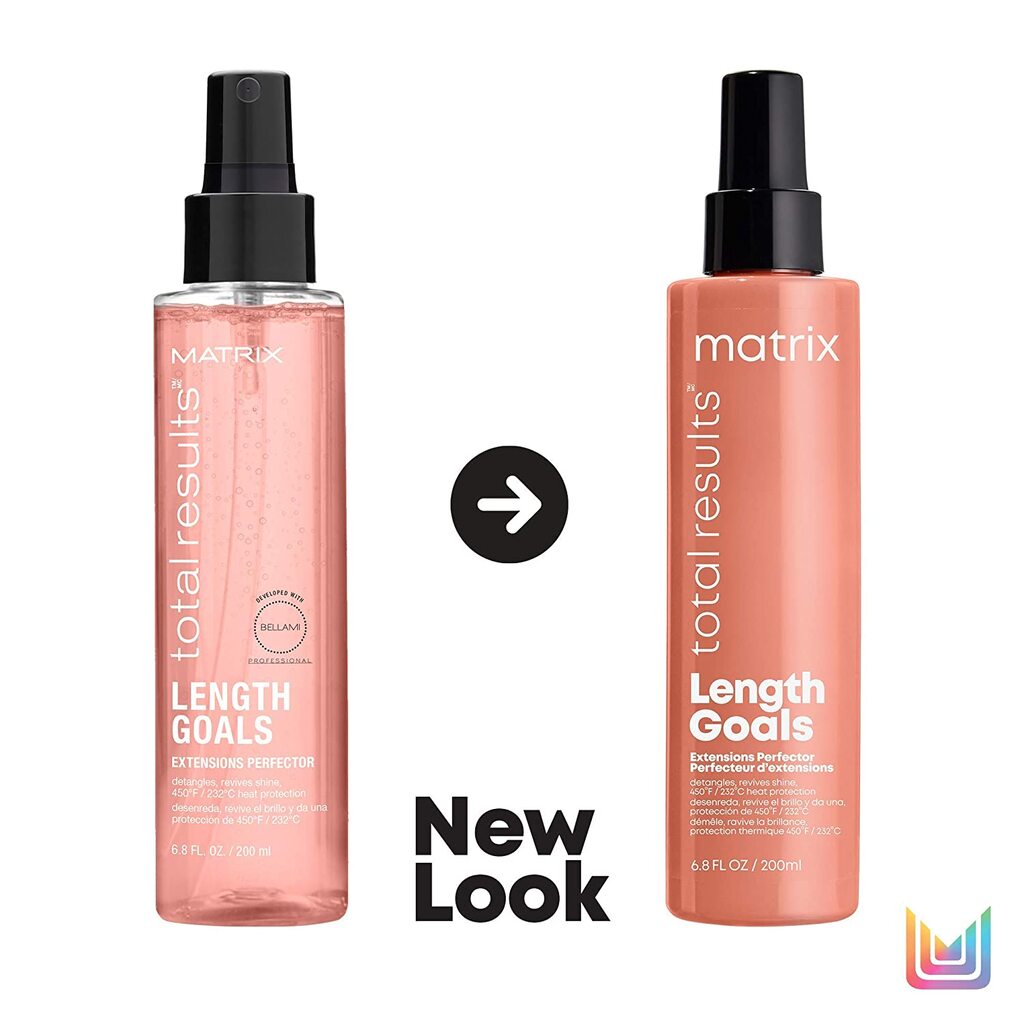 Source: amazon.com

MATRIX is tending in the top five on the list of the best heat protectants in 2021 for your hair. The product is designed to make your hair stronger and shining smooth even after heating irons and curlers. The products stand as a shield between your hair strands and heating equipment. 
Makers have made sure there are no chemicals used while making the product. Ingredients that are used in the product are Water Esau, Aqua, and Cocos Nucifera Oil.
The product is usable after a shower on damp hairs or while taking a shower. Spray it on wet hair and spread it nicely all over the hair, and let it sit for a while. Later you can use any heat styling equipment on your hair for enjoying a complete hair styled look.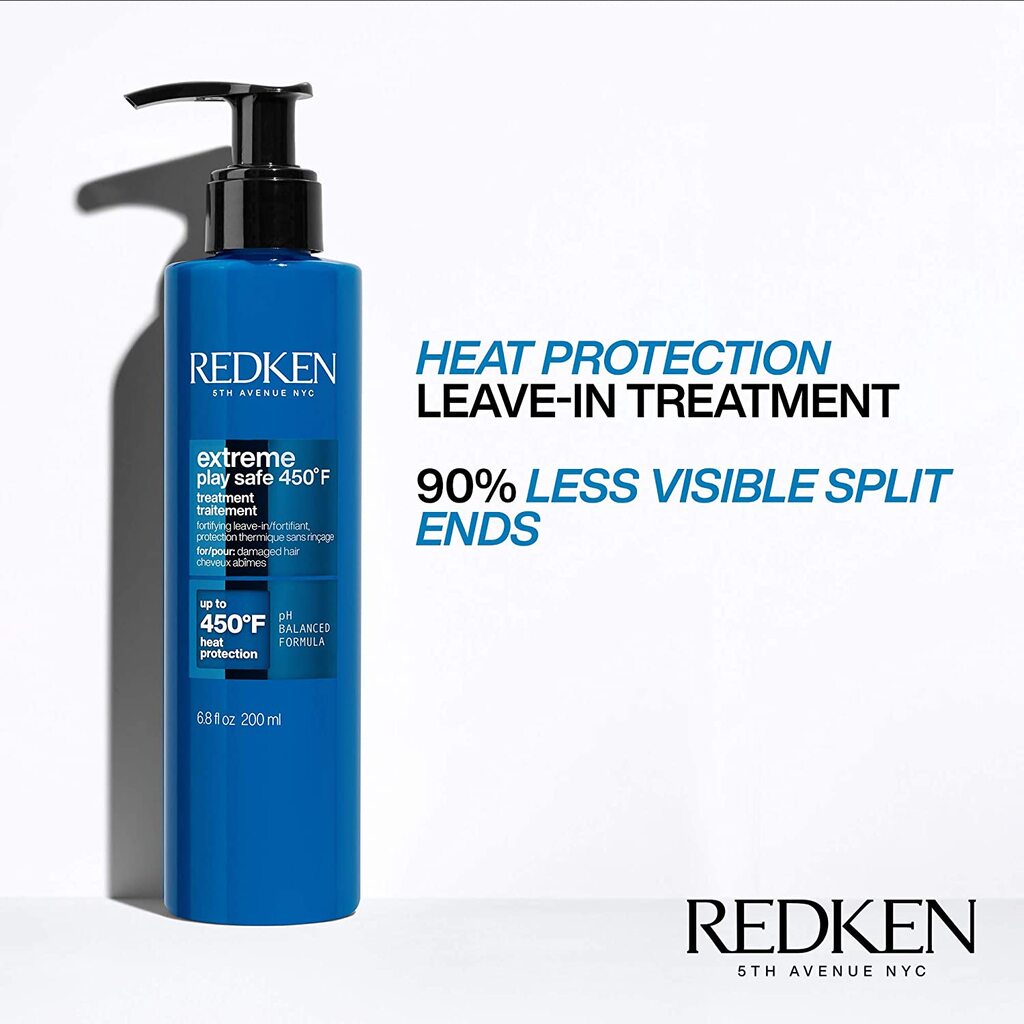 Source: amazon.com

Redken Extreme Play Safe Heat Protectant that works perfectly on damaged hair. It is specially design by makers to repair damage hair. Using heat equipment directly on damaged hair can be hazardous for your hair. It is better to use the best hair protectant for improving the damages and for safe styling. Redken is again one of the most suggested heat protectant brands by professional stylists.
The ingredients used in the product are natural. Cetearyl Alcohol, Eau, Aqua, and Paraffinoma are chemical-free ingredients and use to make the products. As per stylists, the effect is very beneficial if your hair is damage. It is in a cream form, which is helpful to understand what amount of the product is require to be apply on the hair strands.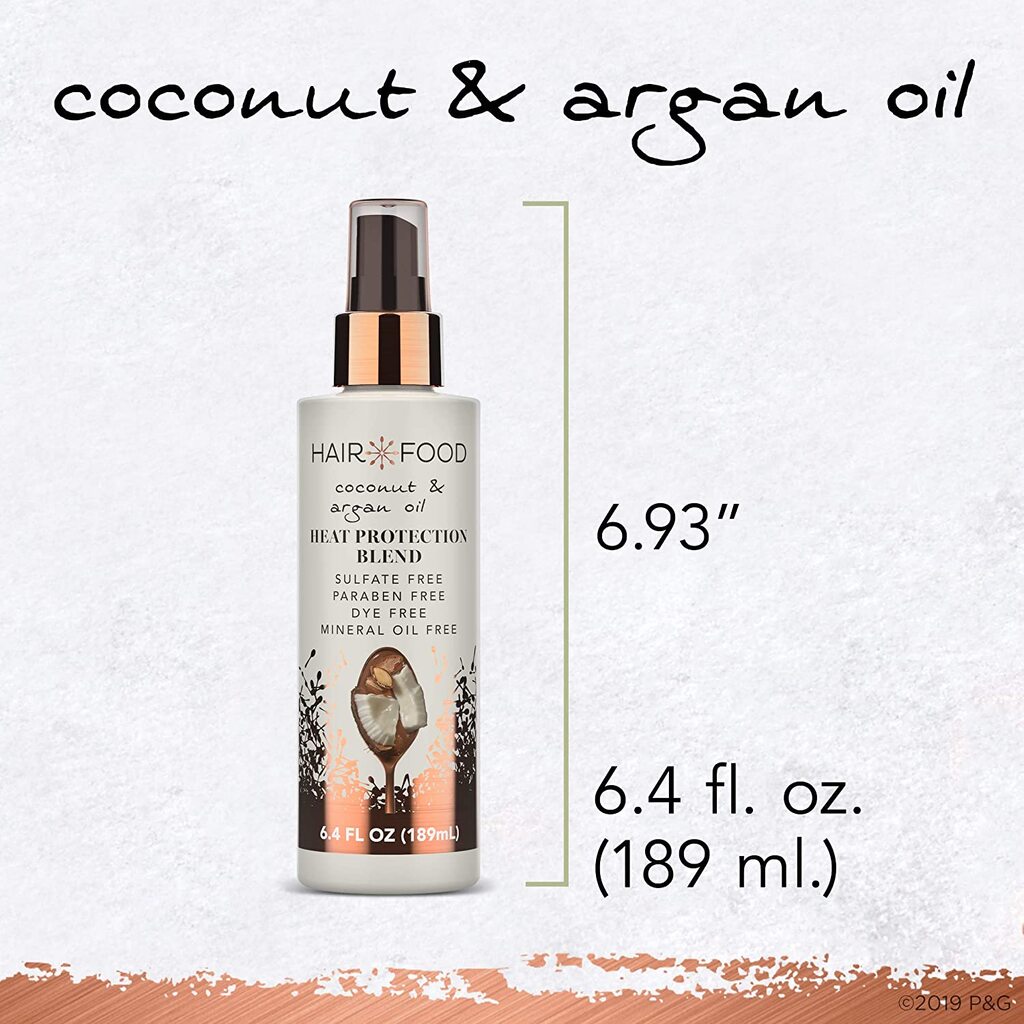 Source: amazon.com

Hair Food Coconut & Argon Oil Heat Protectant spray works as blending protection that seals your hair from exposure to any damage caused due to heat styling equipment. The product is naturally made with all the natural ingredients to provide strength and benefits of nature to your hair. 
It is believe, if you eat healthy food, your hair will grow healthier, strong, and shining. To maintain the legacy of healthy food consumption, makers have made the product with natural ingredients that work directly on your hair's roots and help them stay healthy and protected. 
It also works perfectly as a heat protectant for hair, which creates a shield on your hair strands while using heat styling products. The natural ingredients make sure that no harm is cause to your beautiful hair.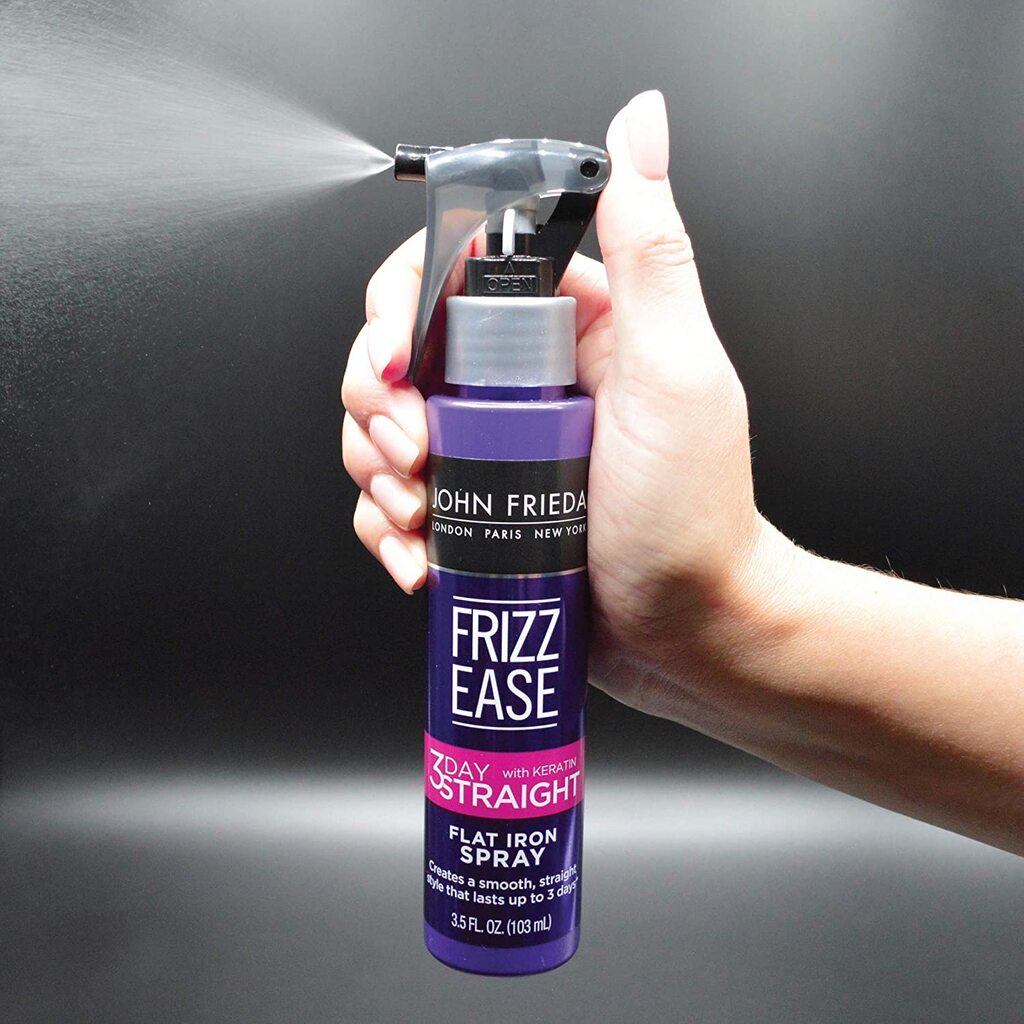 Source: amazon.com

John Frieda is a trendy brand in the United States. Every product they make and design is very beneficial for your hair. This product is specially design to improve your damage hair quality and protect them from any further damage cause by the heat styling equipment. The product helps in smoothing your hair and keeps it frizz-free for the entire day. If you have a rough quality of hair, John Frieda Frizz Hair Protectant is your perfect solution. 
It helps straighten your hair and protects your hair from getting damaged or burnt when using Heat styling products or equipment. It is the best thing for all those people out there who are looking for a guaranteed result from getting frizz-free hair.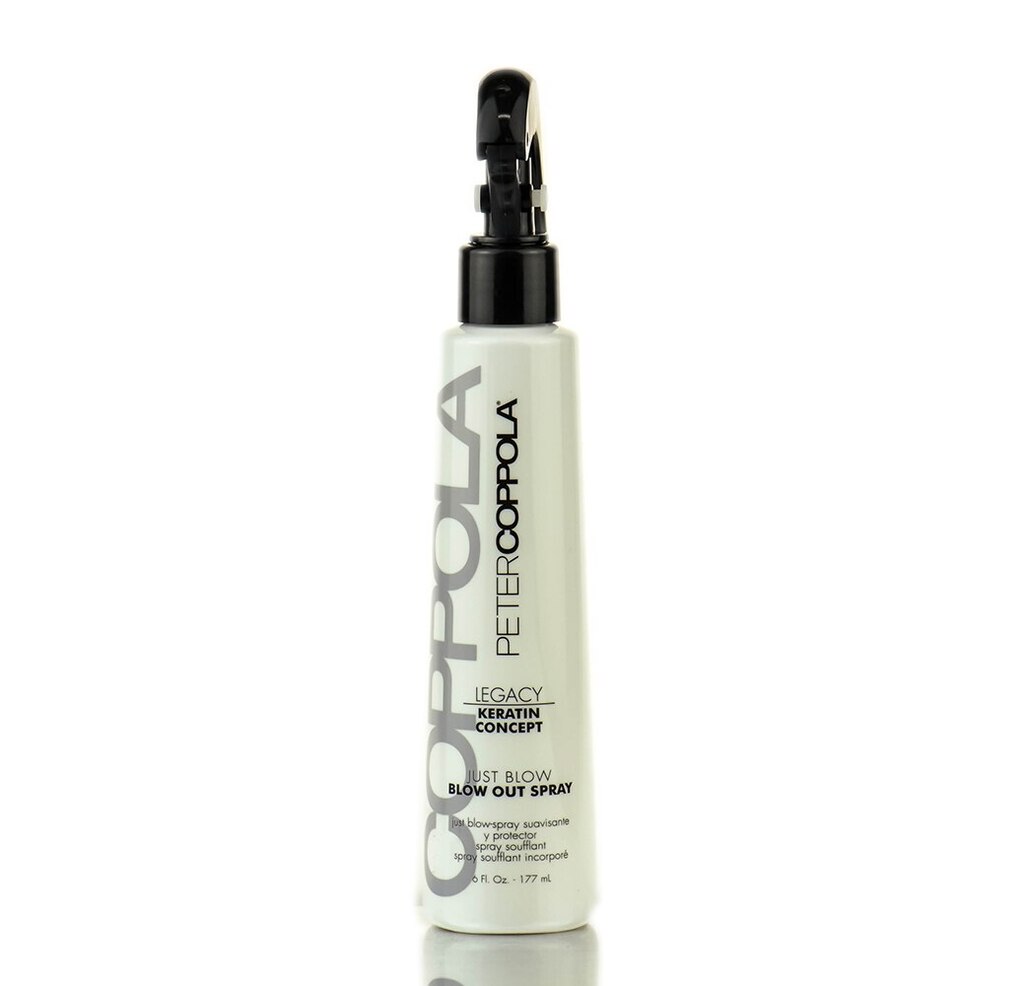 Source: amazon.com

Peter Coppola is specially design and made for straight hairs. They work amazingly on straight and long curled hairs. It quickly settles on the hair strands and protects them as one of the best heat protectants. It has an instant effect that saves your time and helps you to prepare your hair quickly, and sets it perfectly.
It is in a spray form that allows the quick application to every single hair strand and effect quickly. You need not wait for minutes, to settle down first and later use the heat styling product. Spray it on damp hairs and massage it nicely to have a better long-lasting effect. Average users believe Peter Coppola heat protectant not just protects, it even recovers the damage caused to the hair strands, especially on the ends of the strands.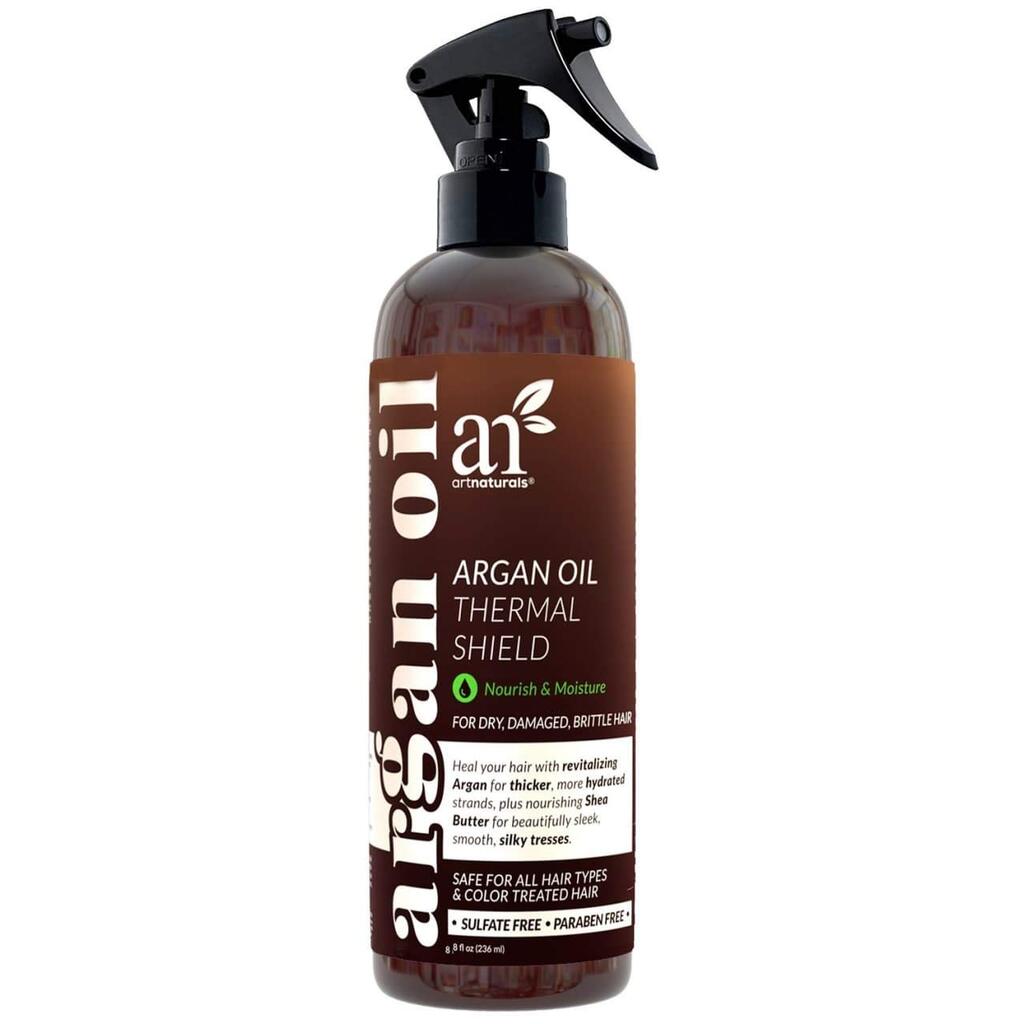 Source: amazon.com

ArtNaturals Thermal Hair Protector Spray is a weightless mist that is use before heat styling your hairs. It works the best as a heat protectant for hairs. Whether you have frizzy hair, curly, rough, or straight hair, it will give you a hundred percent result, which will be beneficial for your hair. Almost average saloons in the United States prefer using ArtNaturals Thermal Hair Protector before styling hair with heating products. 
The product is design with natural ingredients to avoid any damage cause due to chemicals. Makers believe not all beneficial chemicals suit every hair type. Thus, they have tried to make a naturally made product that works as an alternative to all those essential elements that cannot suit every hair type.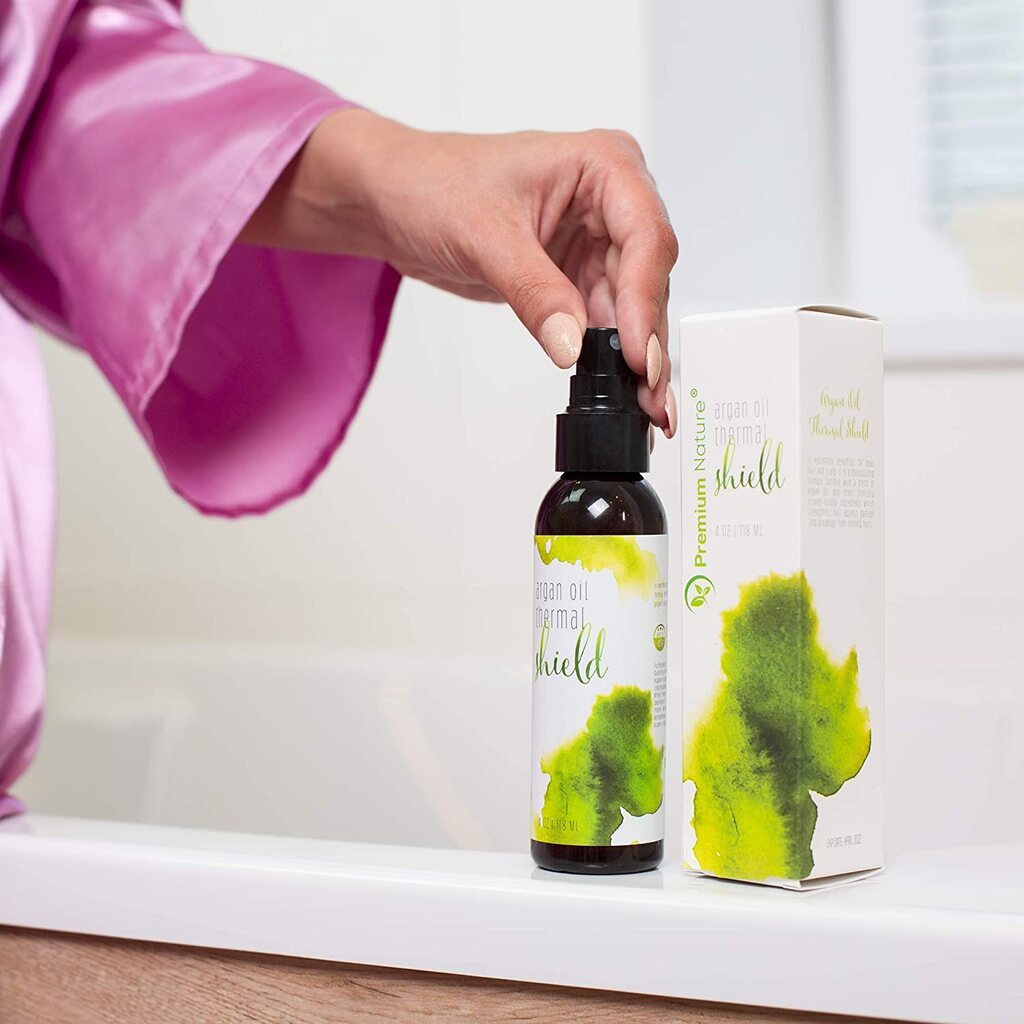 Source: amazon.com

Damage is cause due to dryness and burning of the hair. The hair's burning and dryness mean they are dehydrated, and the essential moisture is missing from the hair. This is only recoverable when you provide your hair with the correct quantity of moisture and treatment.
According to the history of strong, long & shiny hair, oil was the ultimate solution to beautiful hair quality. Today in the 21st century, Argan Oil is back as one of the leading oil sprays that work as a heat protectant solution in 2021. 
Spray it on damp hair and massage it thoroughly to see the best result of the product on your hair. Make sure you are applying it on wet hair to avoid stickiness if applied on dry hair.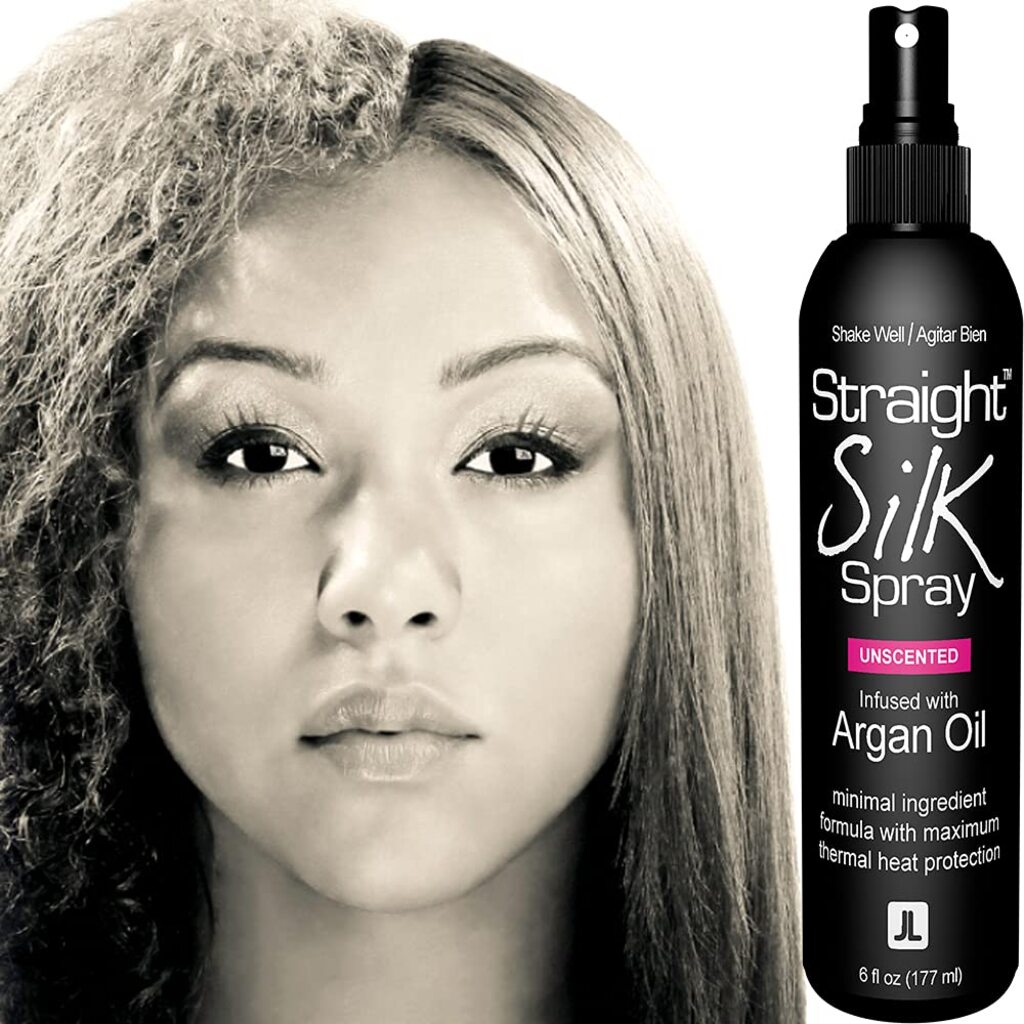 Source: amazon.com

Straight Silk Spray is one of the popular heat protectant sprays for hair. They are use by most professionals, especially on frizzy and curly hairs. It moistens the hair with the ultimate moisture requirement before using heating products to curl or straighten your hair. The best part of the product is that it is weightless and feels frizz-free and smooth without leaving any stickiness in the hair. 
Use it on damp hair and leave it for a few minutes to let it settle down and allow it to show its best result. Isn't this exciting? What do you think of this heat protectant for hair?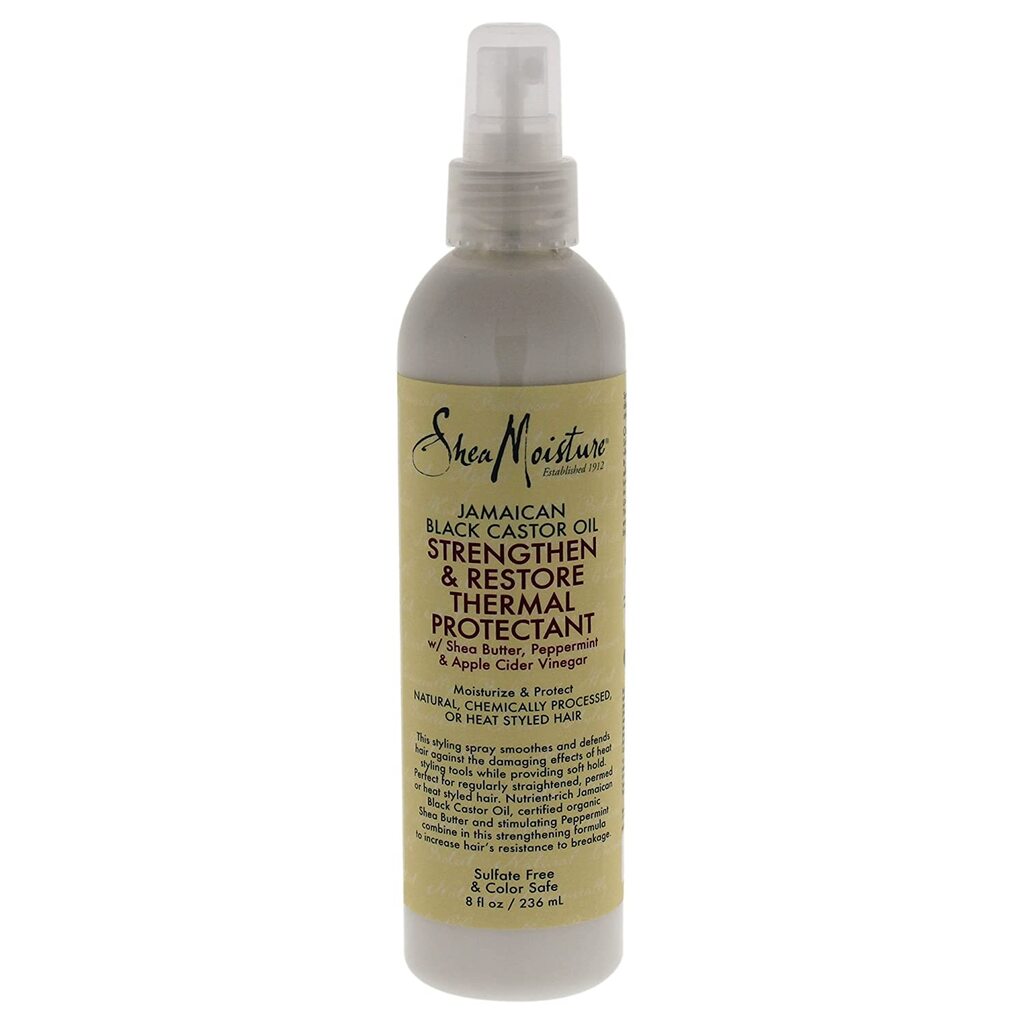 Source: amazon.com

SheaMoisture Anti Breakage Spray is very beneficial in recovering hair damage due to extreme heating caused due to styling. SheaMoisture provides the correct amount of moisture to your hair that works as the best heat protectant to your hair and helps to protect them from any further damage. SheaMoisture has Glyceryl Stearate as an ingredient which is very beneficial to recover the damage cause to heating the hair strands and make them strong and smooth. 
Use it on damp hair and spread it nice to have a long-lasting and best result before using any heat styling product. This is one of the best products if you want to repair your hair and avoid further damage.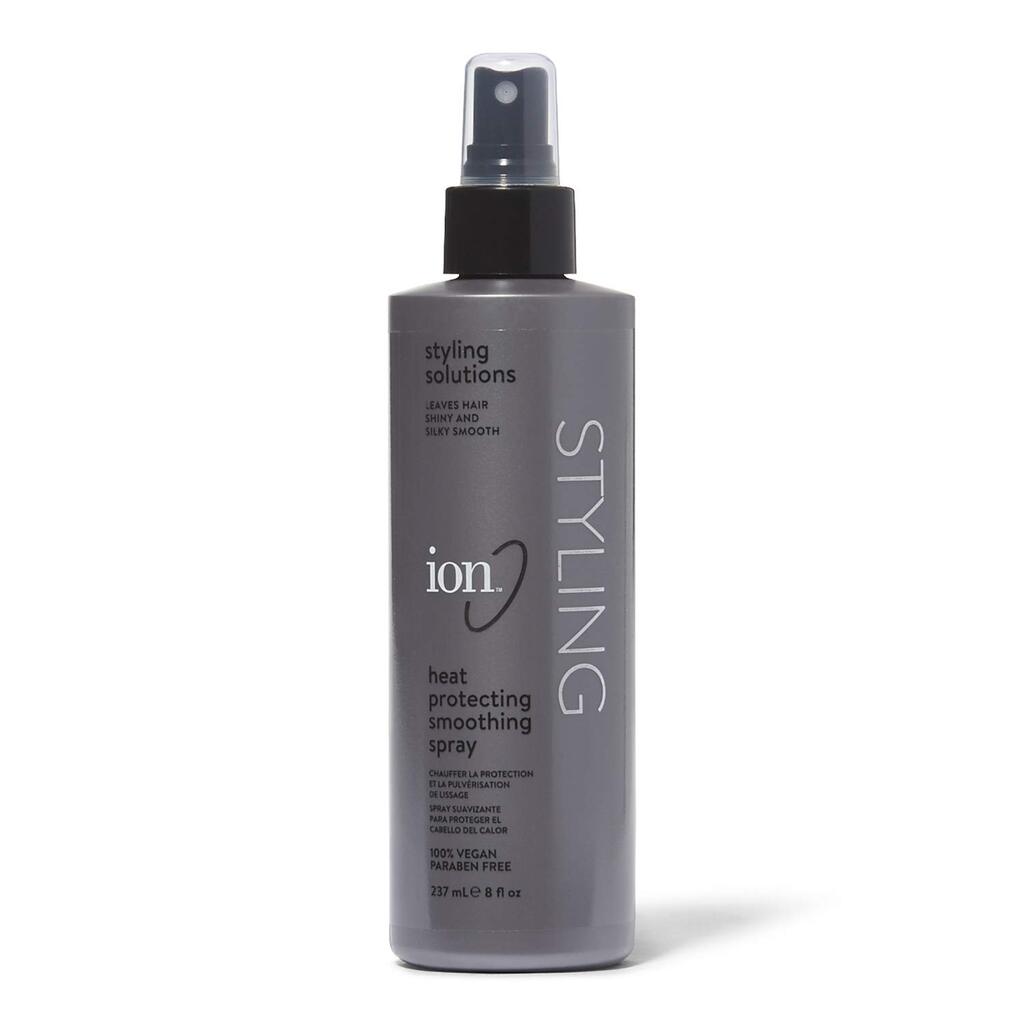 Source: amazon.com

Ion Smoothing Heat Protectant Spray is one of the most used products by stylists in the US. Stylists believe customers have experienced this heat protectant to be very beneficial and long-lasting. The product nourishes your hair's roots and helps them stay protected from any damage caused by Heat styling products. 
Apply it on damp hair and let it settle for a few minutes before starting to style with heating products. Use it after the shower to have an absolute result. 
Also Read: 14 Best Natural Shampoo for Every Hair (Buying Guide Incld.)
How to Use Best Heat Protectant: Professional Tip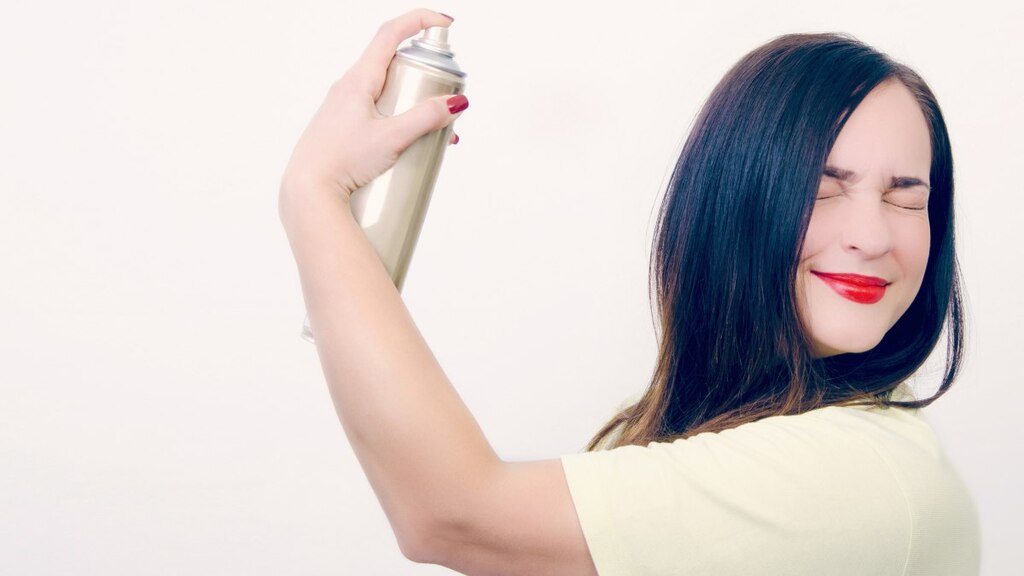 Source: hairfinder.com
Before styling your hair with heating products, professionals' advise you to follow these understated steps:
– Shower your hair nicely and use conditioner to provide moisture. 
– Use the best heat protectant spray on damp hair. 
– Let it settle before using heating products to experience a better shield to your hair. 
These three simple steps will help your hair stay protected from any damage caused due to heating products used on your hair to style them. 
Which Is Your Best Heat Protectant?
All the products we have discussed above are some of the best heat protection sprays suitable for all kinds of hair types. Before deciding the outcome for your hair, understand your hair type with the help of a professional and choose the hair protector for your hair. Follow the steps advised by the product or professionals to avoid any mishap with your hair.
If you like this blog, do like, share, comment, and subscribe. For more such fresh content on fashion, follow fashionterest.com.