Have you ever wondered which weather can be considered as Fashion weather? If yes then the answer is 60 Degree weather. 60-degree weather allows you to style yourself as fashionable as you want. You can either go for too much layered or not so layered even minimum layering as well. Use your whole wardrobe to style yourself this year in 60 degrees, while keeping in mind your personal comfort zone and activities in a day. Whether you are moving for work or class, going on a friends day out or a date, style yourself according to the situation. Here we are mentioning some of the 60 Degree Weather Outfits for You. Select wisely according to today's plan as to What To Wear In 60 Degree Weather.
Warm Weather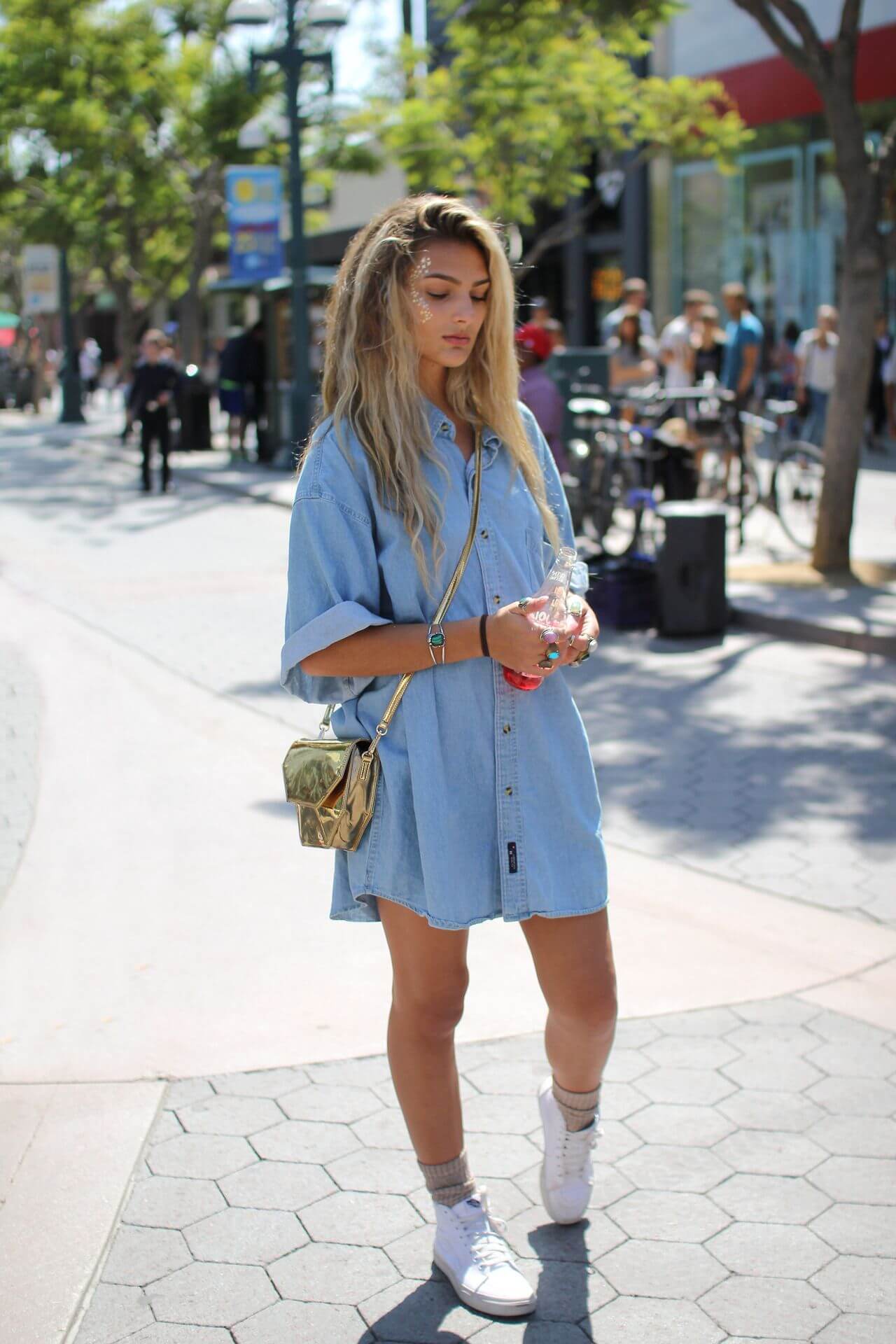 Source:pinimg.com
Also Read: Style Alert!! It's Time To Gear Up For Cold Weather Outfits
When it's high 60's it is usually warmer weather you can go for no layers or fewer layers. Some of the styling ideas you can use during this time are:-
Style yourself with a short floral print dress or a shirt dress and pumps of nude color.

Ripped jeans, plain color tank top and a Floral ankle length shrug with classy sneakers.

Black or Navy blue jeggings and a floral print flowy top of 3/4th sleeves and pair of black heels.

As for hairstyles go for a high ponytail or a messy top knot so that you can survive in this warmer weather.
Chilly Weather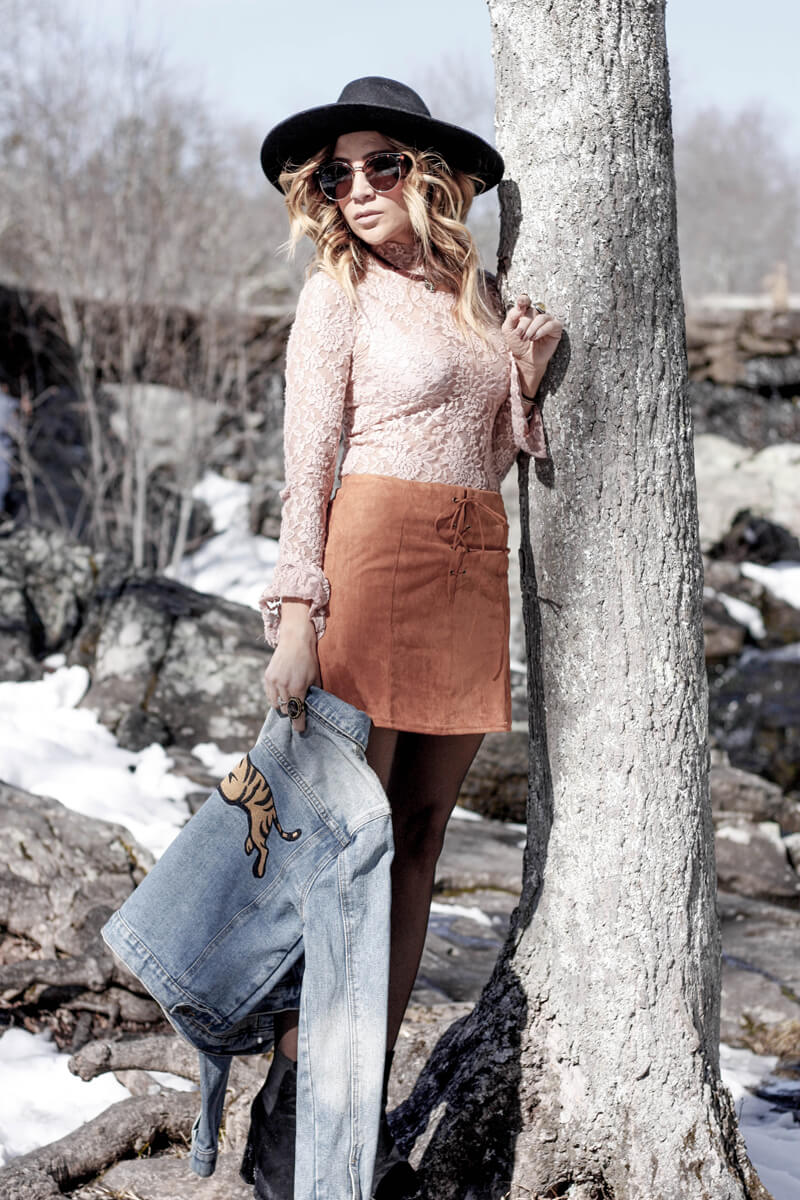 Source:quartzandleisure.com
When its a chilly weather understand that right now the weather is in low 60's. During this time gotta go out or got a date, no worries, these are the some of the outfit ideas for chilly weather:-
Black Treggings, plain full sleeved t-shirt, a biker jacket, and a pashmina scarf with black pump boots.

Short skirt with leggings, tucked in Turtle neck sweater and a Contrasting Winter Scarf with Burgundy ankle boots.

Treggings with a short dress with a belt and a cardigan over it is a perfect look for your dinner outing and wear a pointed toe pump boots.

Keep your hair open or style them with wavy curls.
Rainy or Windy Weather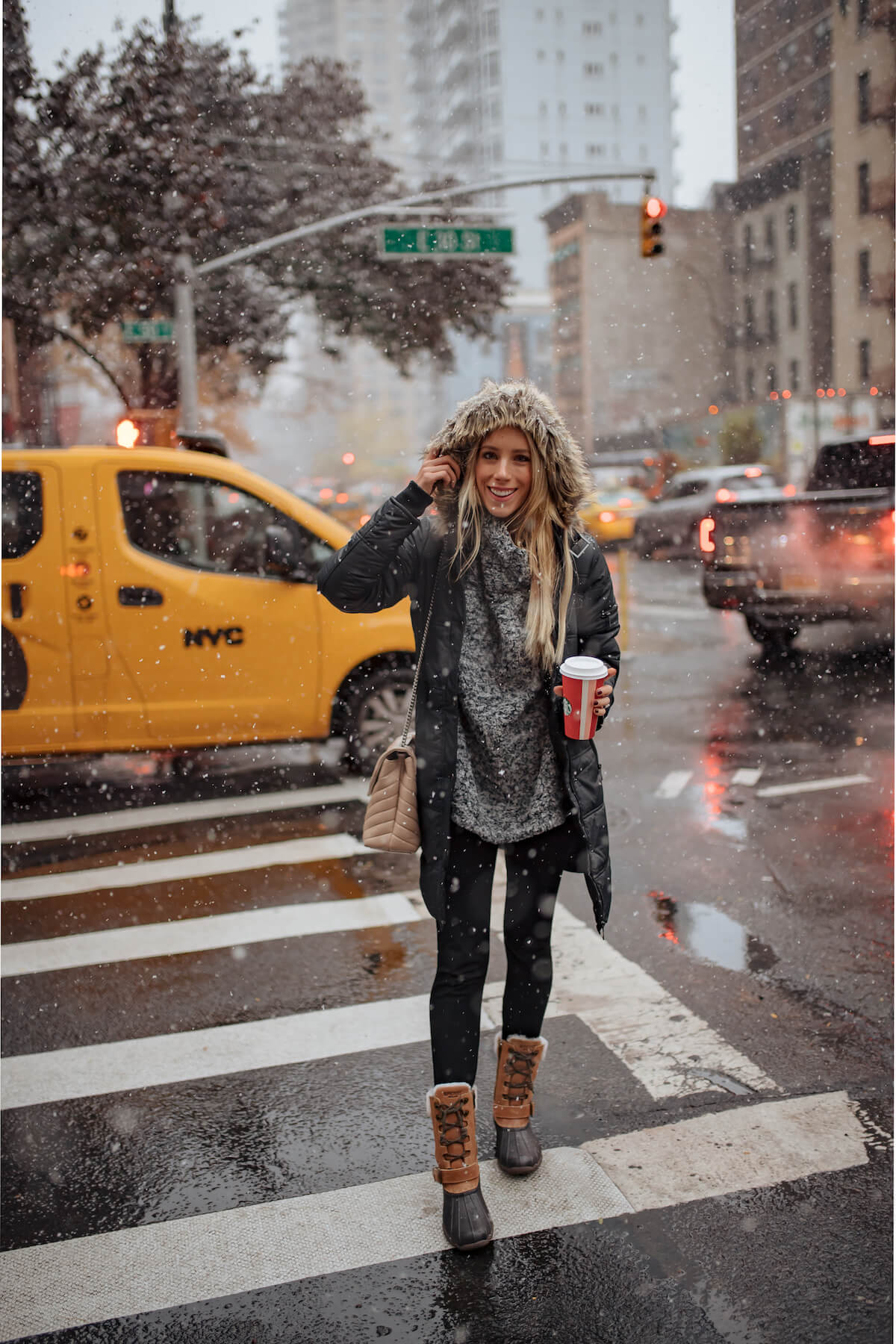 Source:katiesbliss.com
Whenever you feel like its windy or rainy weather take precautions for yourself earlier. An umbrella in your bag is a must. You can still style yourself as a fashionista. These are the Outfit Ideas for this kind of weather:-
Ripped jeans with a crop top and a waterproof jacket pair a long winter boots with it.

Jogging tracks with a t-shirt and an attractive Windbreaker with your sports shoes. Go with an athleisure outfit for windy weather.

Skin tight short dress with a sweater and leggings. For jewelry, you can go for a beautiful long neckpiece and a studded earring. Wear Pump Boots to complete your look. And now this is your date look.
Sunny Weather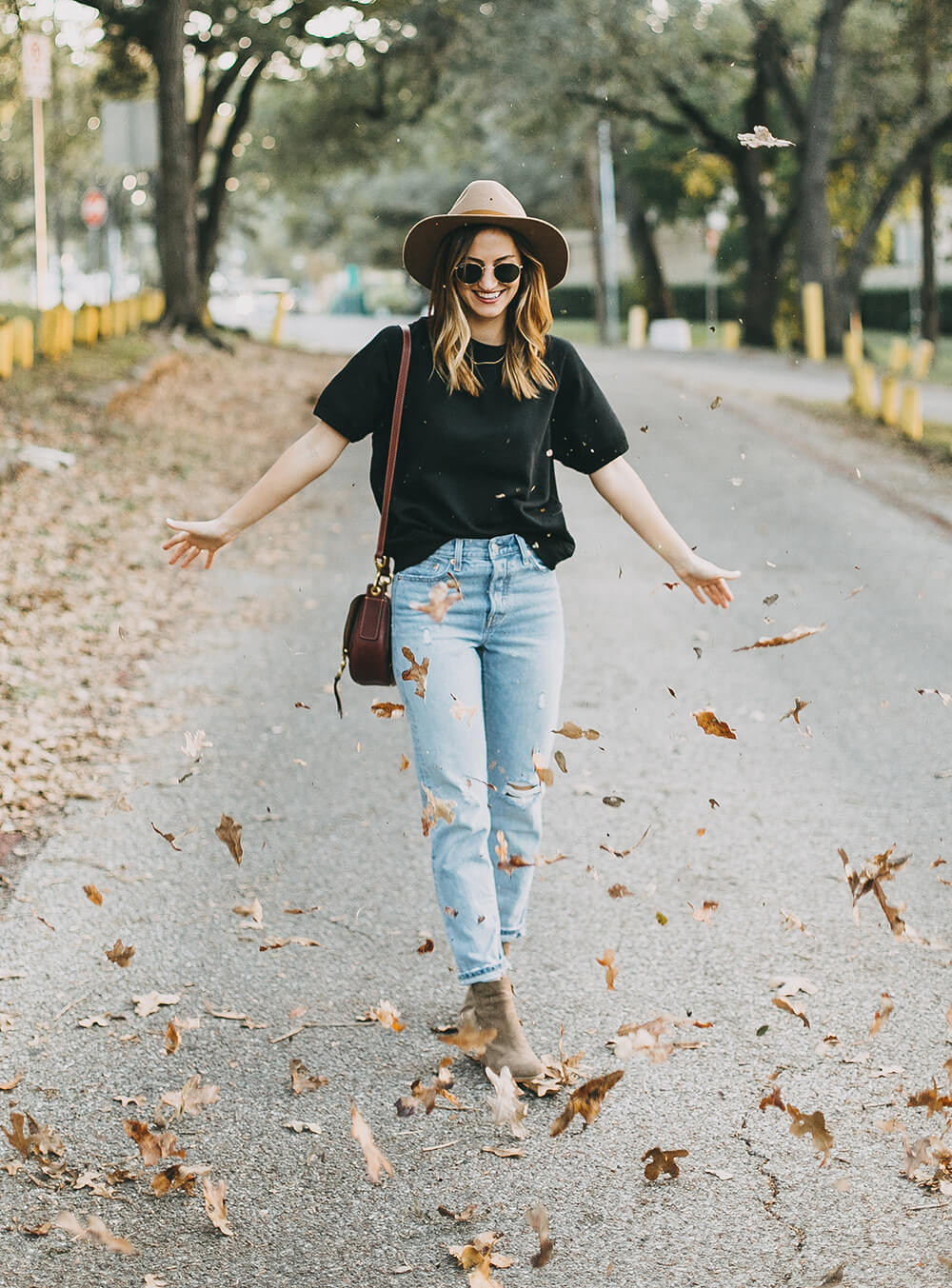 Source:googleapis.com
Sunny Weather is the weather that can be considered as beautiful. Layered outfits are more preferable while in sunny weather. Timeless pieces like denim jackets can be worn during this weather. Some of the outfits that you can wear are:-
Plain jade Black jeans with off white Sweater and ankle boots and a long single pendant neckpiece and you are ready to slay your look in an office.

Denim on Denim is a timeless and a perfect outfit for your casual outings. Denim jeans with a denim jacket or denim shirt and pair them with nude heels or printed flats.

Style your Cardigan with a tank top and Ripped jeans with Black sneakers. If the temperature is a little bit hot remove your Cardigan and tie around your waist.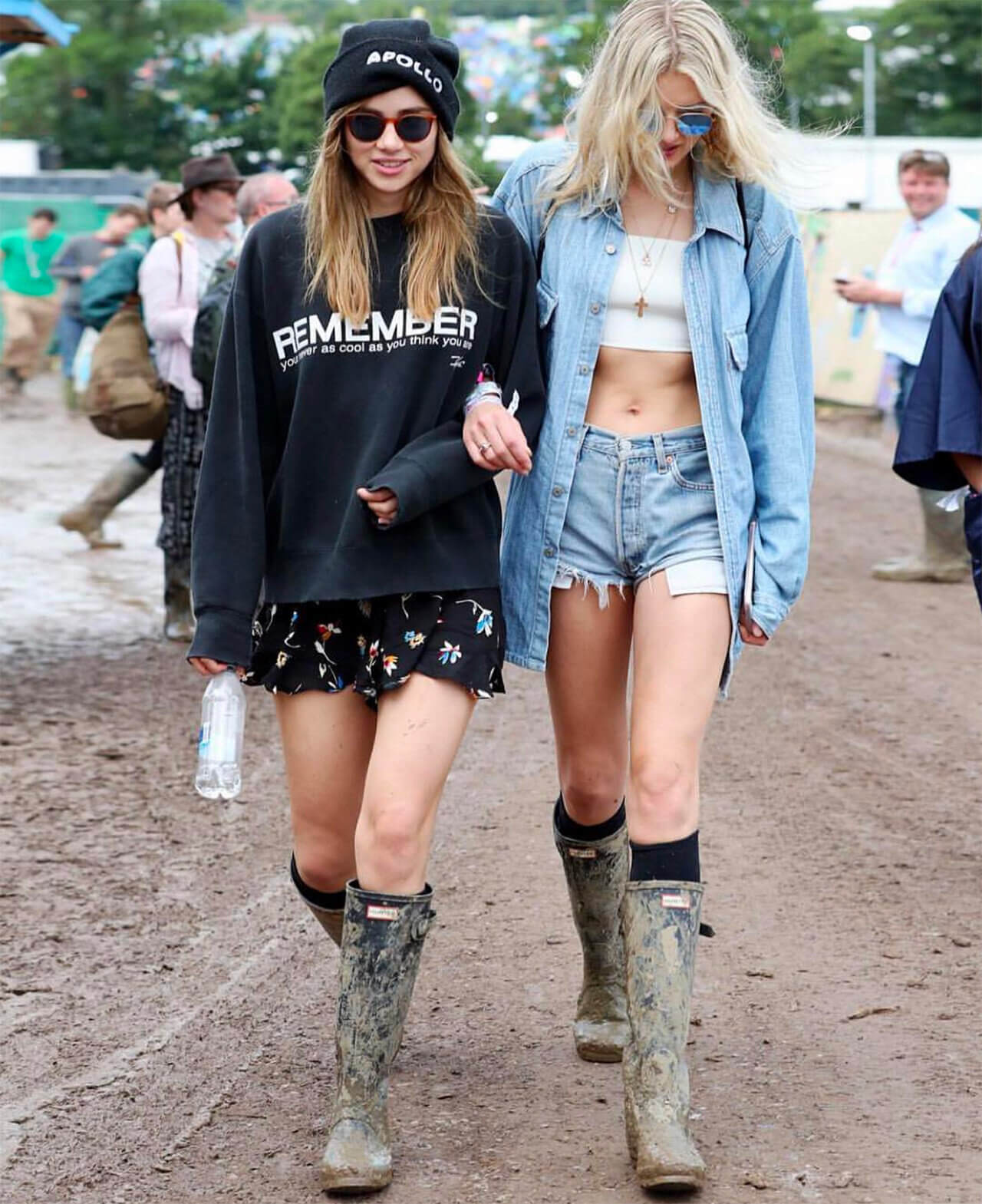 Source:grazia.com.au
You can carry the last two outfits mentioned to your lunch or dinner date. And he will surely be impressed by your fashionista vibe.
So these were the 60 Degree Weather Outfits that You should try. For such more amazing fashion ideas visit Fashionterest.