In every summer, there are music festivals held in different countries. Like Coachella and others. Coachella is ended but there are still more Music Festivals that you can go to. And if you are going to a Festival you need to dress up like that too. This year focus mind and heart on Animal prints, faux leathers, and floral prints. And for add-ons pearl jewelry, platform heels, and retro hair accessories for Festival Wear. Once you get all these things you are ready to rock the music festival. All you need to do is look fashionable and trendy.
Check these 15 beautiful Festival Outfits that will help you amaze everyone at a concert.
Snake Print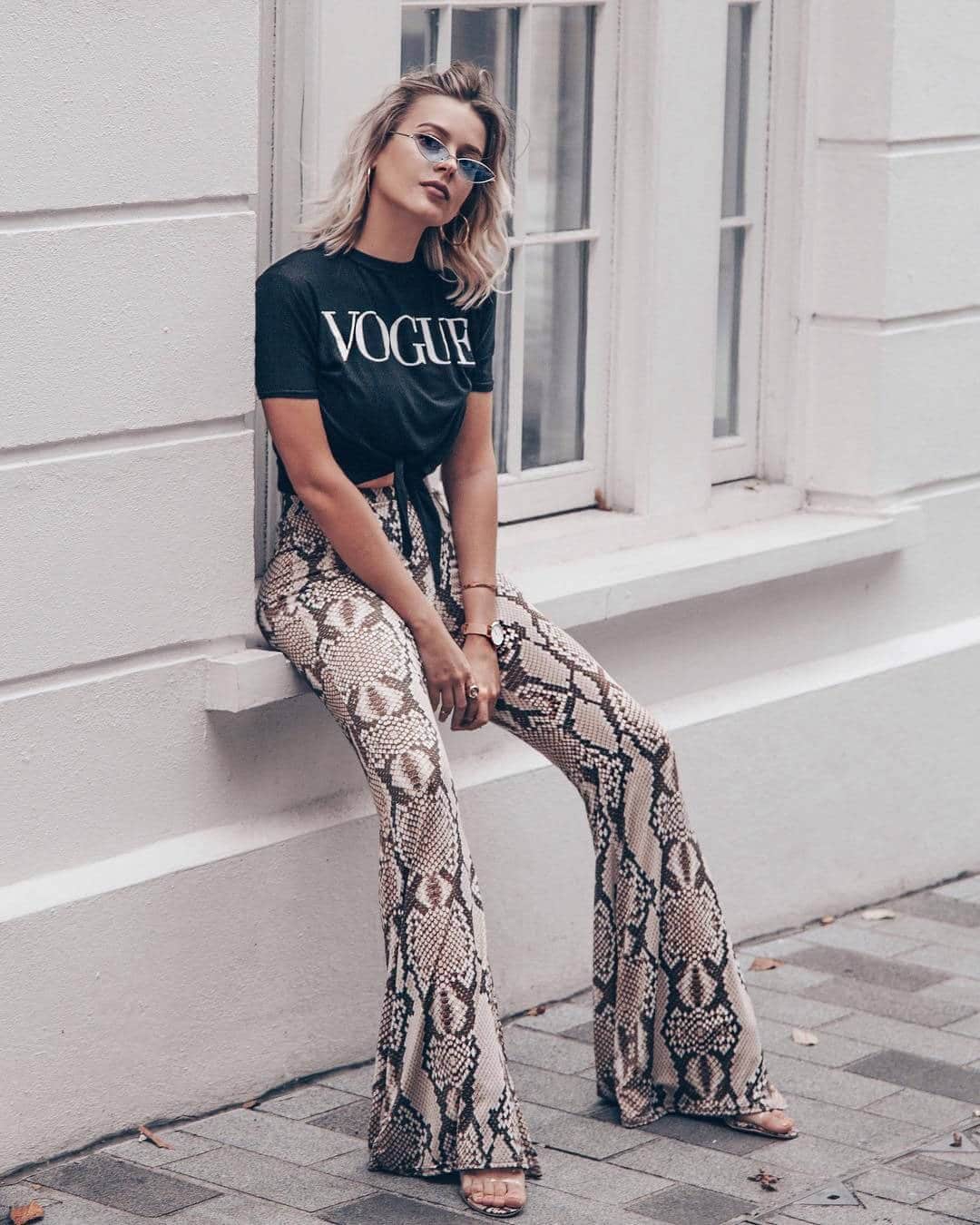 Source: pinterest.com
Snake print went viral after Kim Kardashian wore it. As there are more Kardashians on this planet, this was sure to happen. Get yourself too, a snake print Biker Short from Poshmark.
Also Read: 6 Best Designer New Model Tops For 2019
Zebra print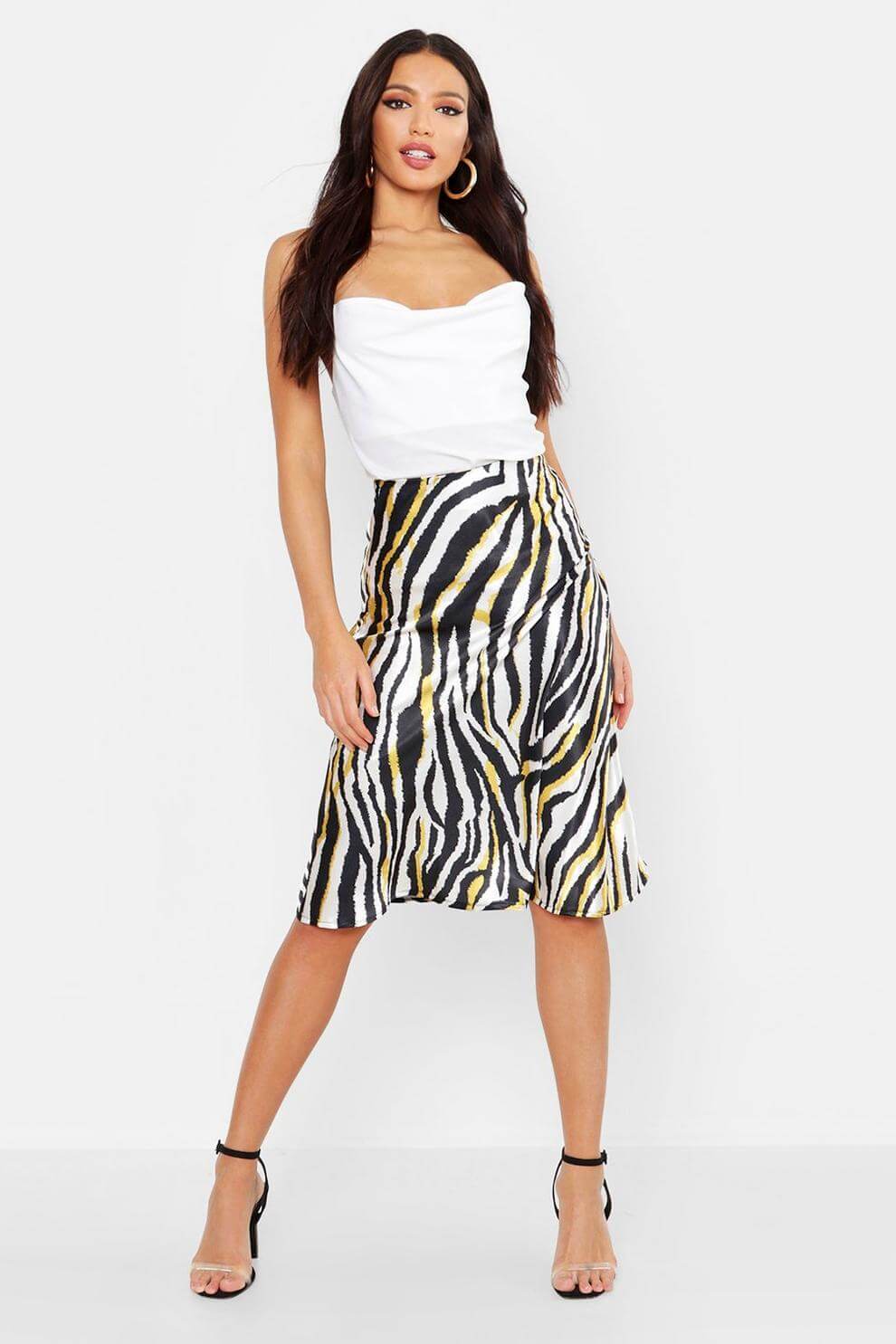 Source: boohoo.com
Zebra print is the retro one that is going to be lit in this year's music festival. You will get more options in zebra print skirts on ASOS.
Smocking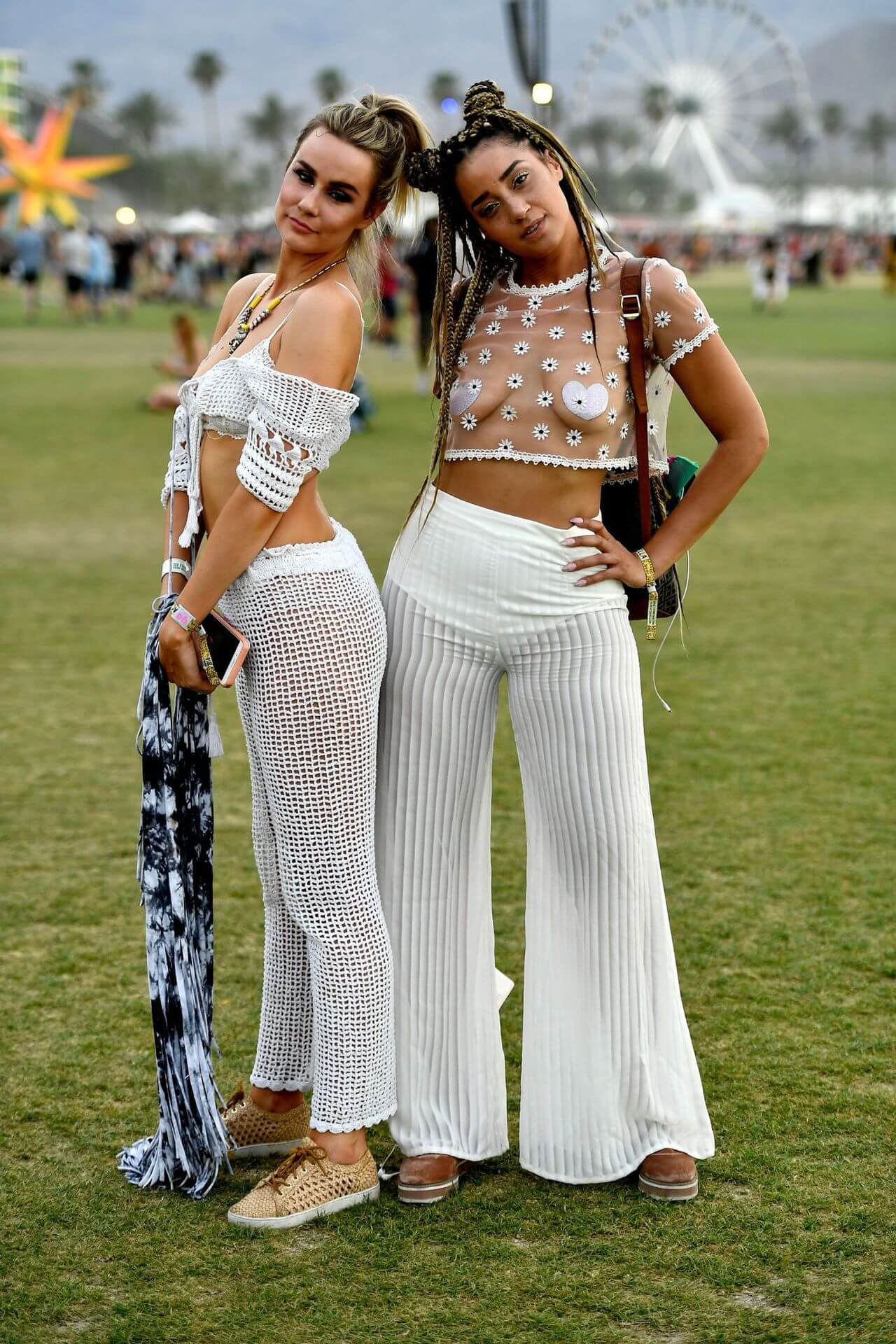 Source: pinterest.com
Smocked tops are back in trend. And almost every girl is thankful for that as there will be one less problem in her life, as it doesn't require a bra. And you will get the best options for smocked tops on SHEIN.
Faux Leather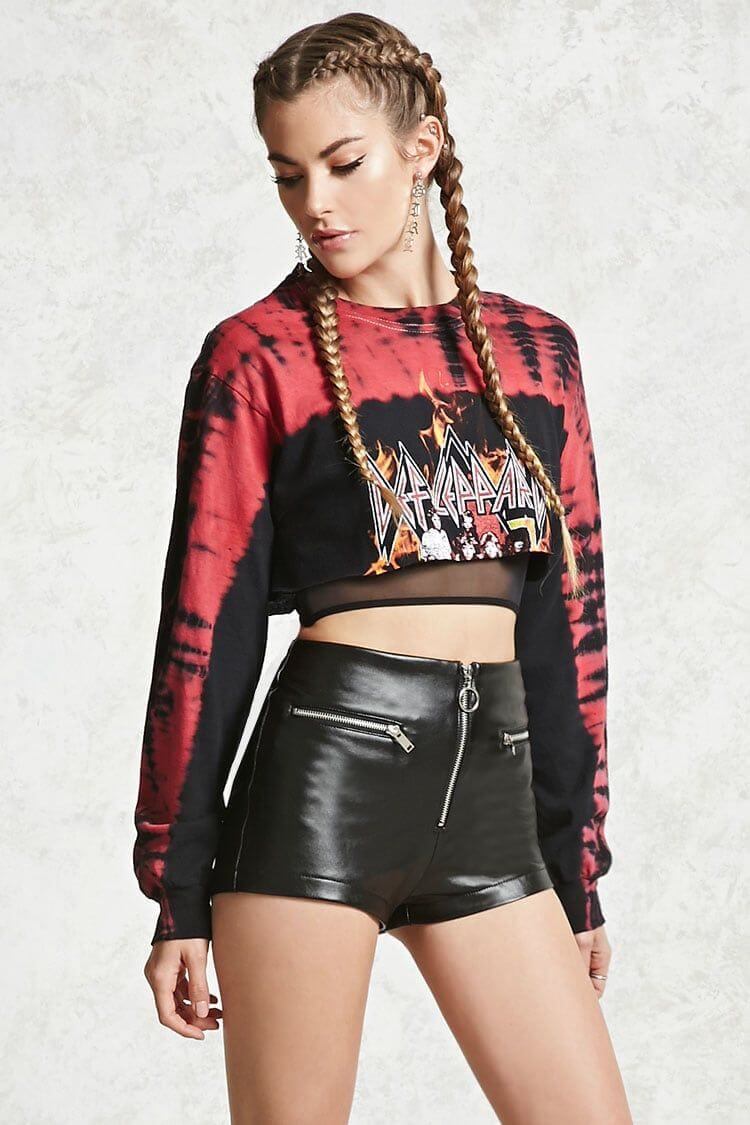 Source: pinterest.com
Faux leather pants will make you look retro as well as classic. You can pair it with a smocked top and a hair scarf. And your retro look in on point. Where to buy these pants? No worries. You can get them on MANGO.
Tie-Dye Print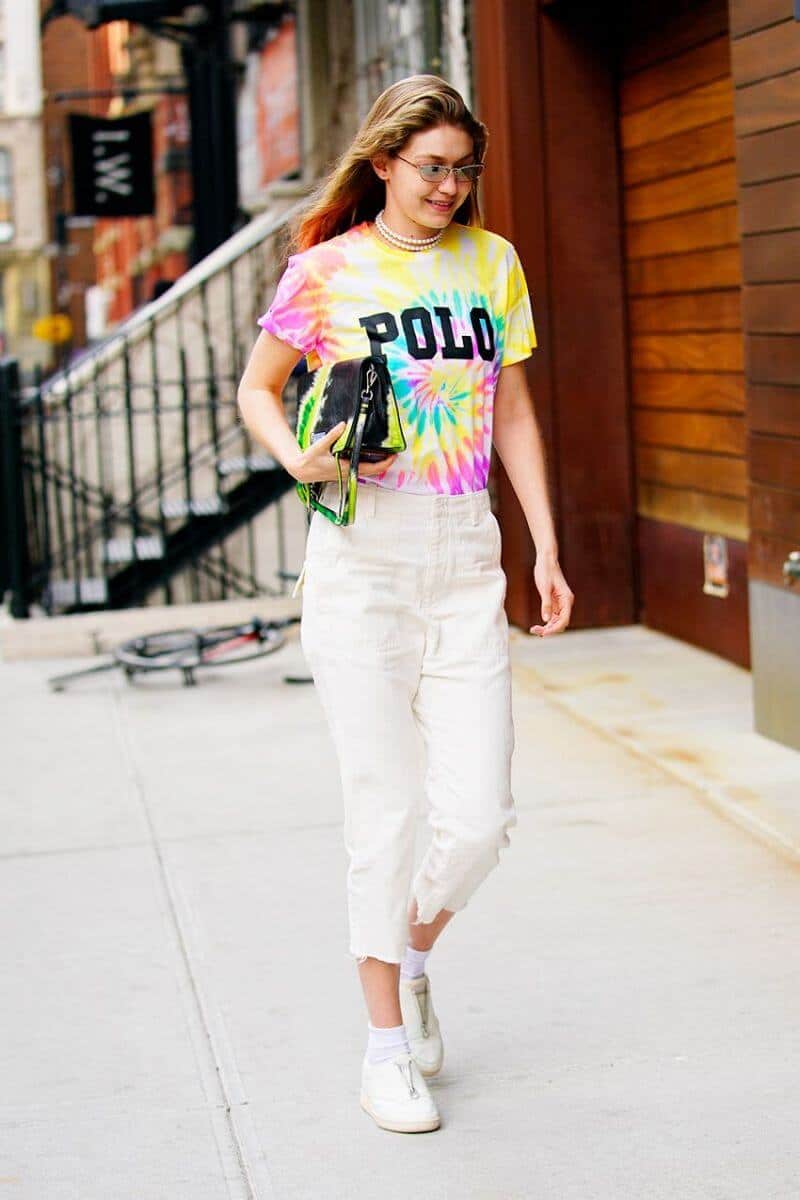 Source: yahoo.com
If we think about retro style, Tie-dye print is a basic one. You would have worn this print on skirts, tops, or dresses. But this year try it on jeans. Tie-dye print on basic white jeans is must haves. You can buy this on ShopStyle.
Puff Sleeves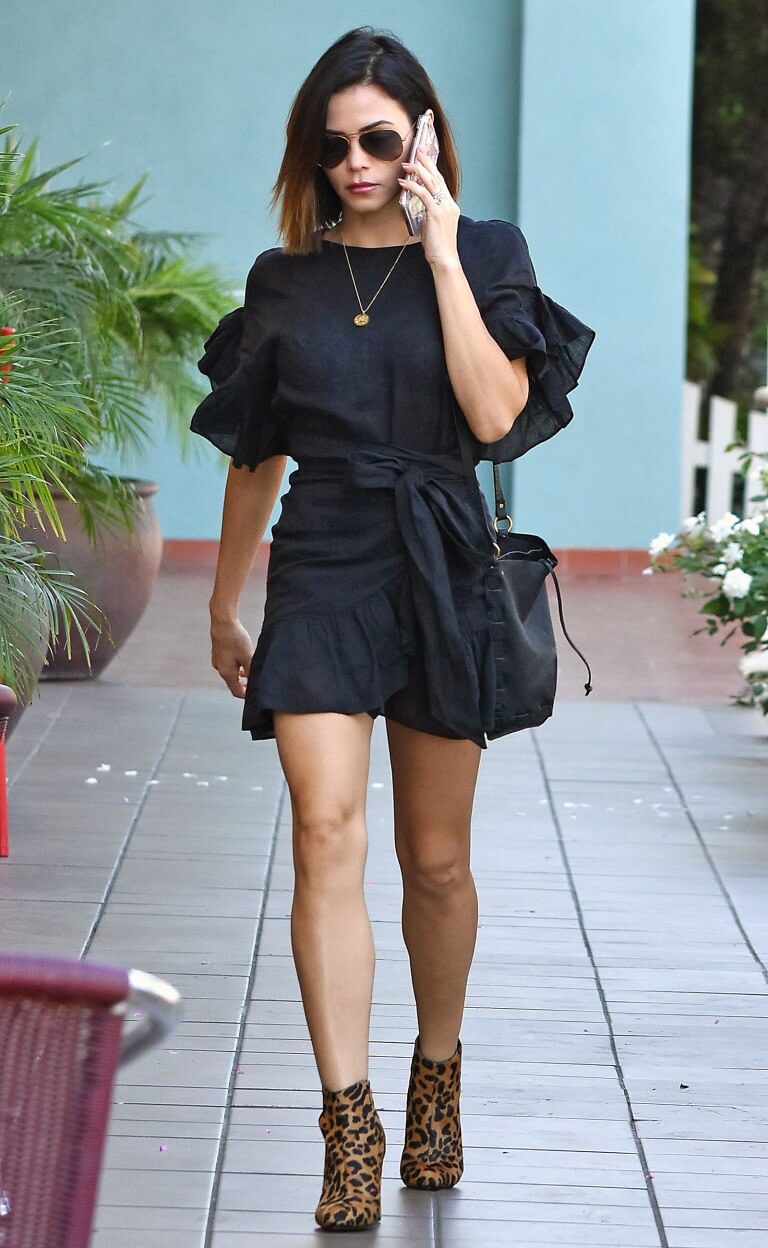 Source: people.com
Puff sleeves are something that gives you a perfect 90s look. And you can wear puffed sleeves top too. But for festival clothing, you should go for puff sleeved mini dress from Shopbop.
Pearls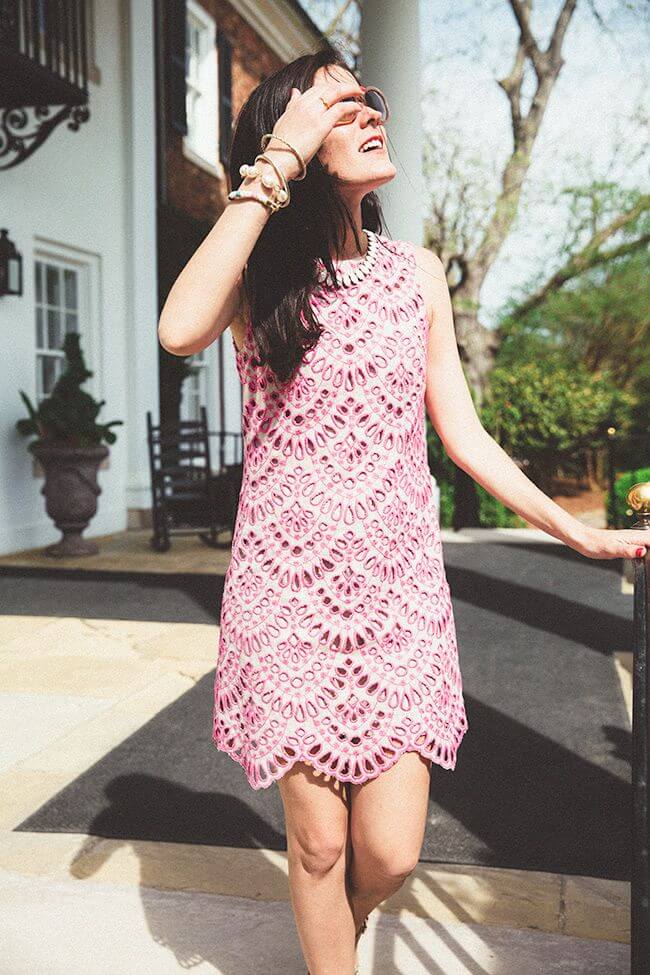 Source: pinterest.com
Pearls are something that is on the entire fashion industry this year from clothing to handbags.
Yes, even on hair clips. This Pearl hairclip from Etsy will add a spark to your music festival outfits.
Mini Hoops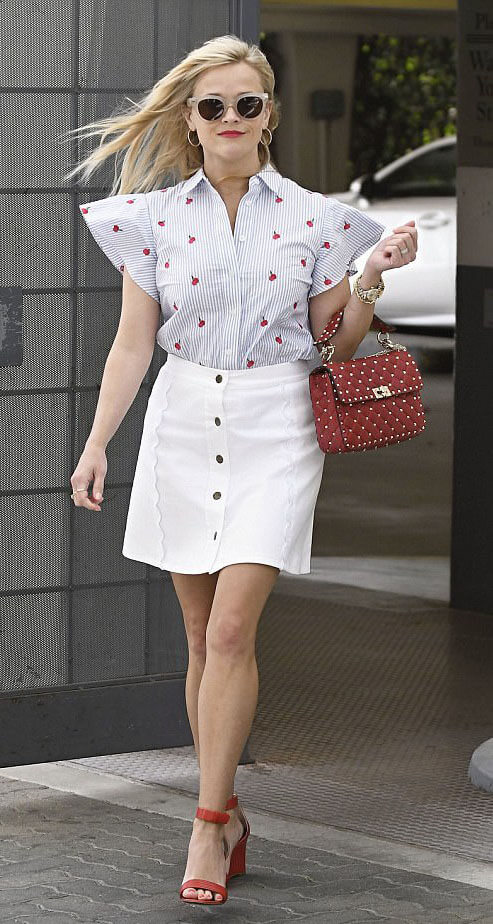 Source: howtowearfashion.com
Afraid of getting long earrings stuck in your hair while dancing? Then go for mini hoop earrings.
Gold, silver or rose gold whichever you prefer just make sure it matches your outfit. Get them from "J&CO. Jewelry" they have got a nice collection.
Hair Scarf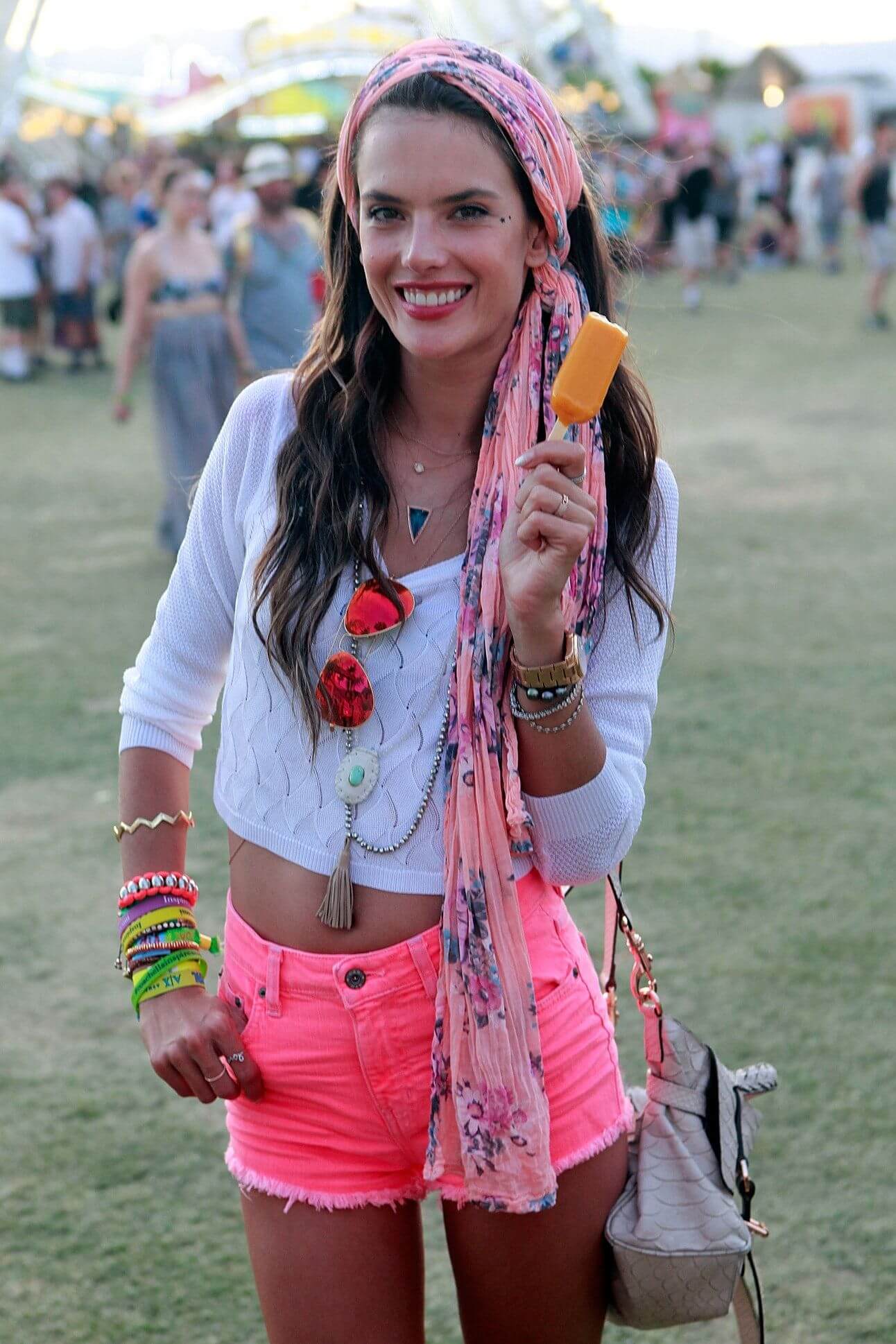 Source: pinterest.com
A silky hair scarf tied around your high ponytail or bun or even tied to hold your open hairs will give you a real diva look. Get that hair scarf on SHEIN.
The 90s Scrunchies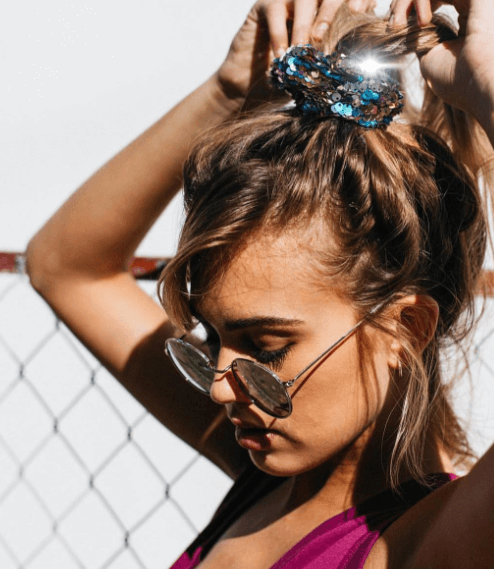 Source: notjessfashion.com
Basically, Scrunchies are hair accessories that highlight when tied around your ponytail. Get matching Scrunchies for your Outfit from PeopleShop.
SeaShell Accessories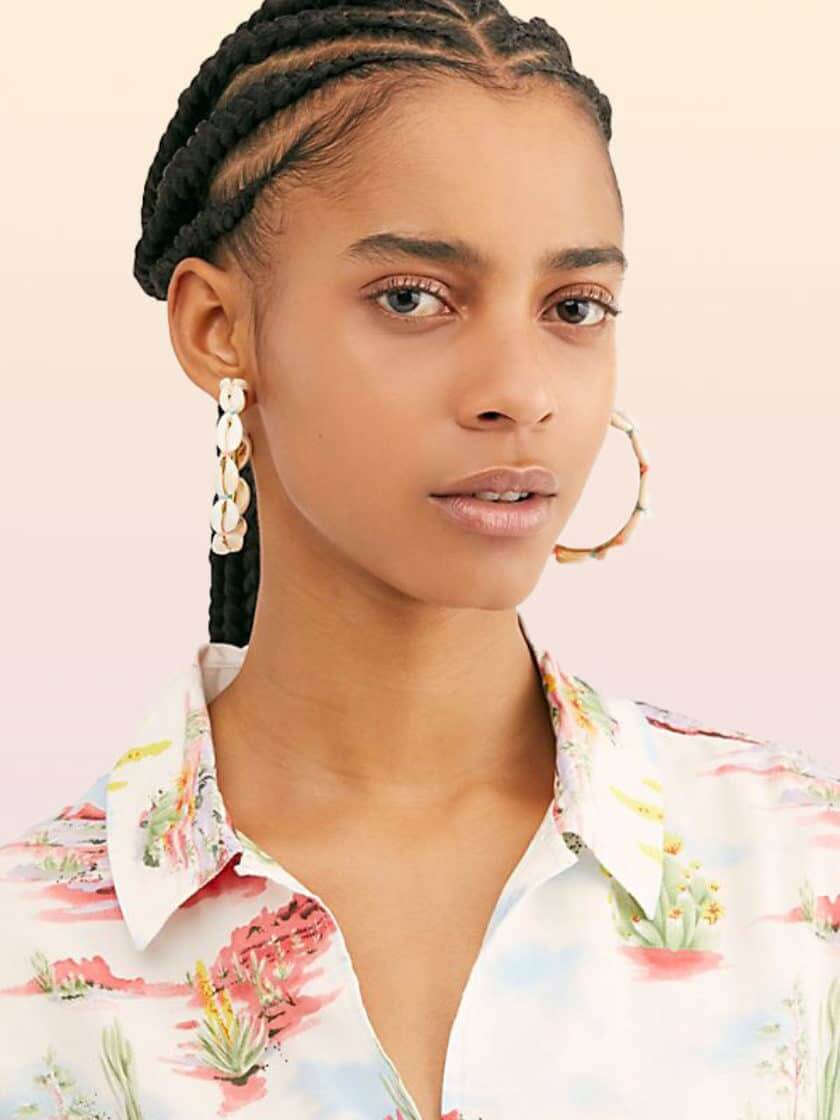 Source: essence.com
Seashell accessories reflect a bohemian vibe. While on Beach you can totally feel beach life wearing these accessories. PipaBella has recently launched its new collection of Seashell accessories. Grab yours from there.
Platform Sandals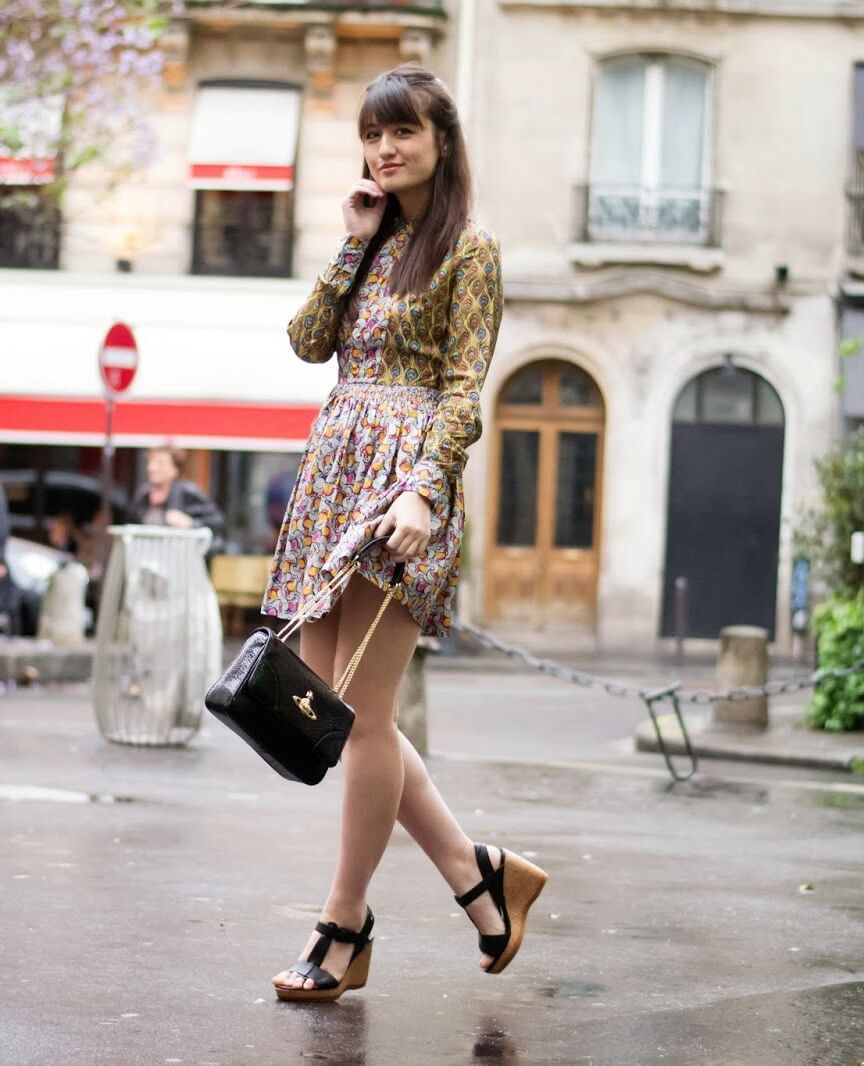 Source: fashiontasty.com
Comfort and style come with Platform sandals. Complete your 90s recreation with these sandals from Steve Madden. There are other Sandals which are in trend that you must try out.
Sneakers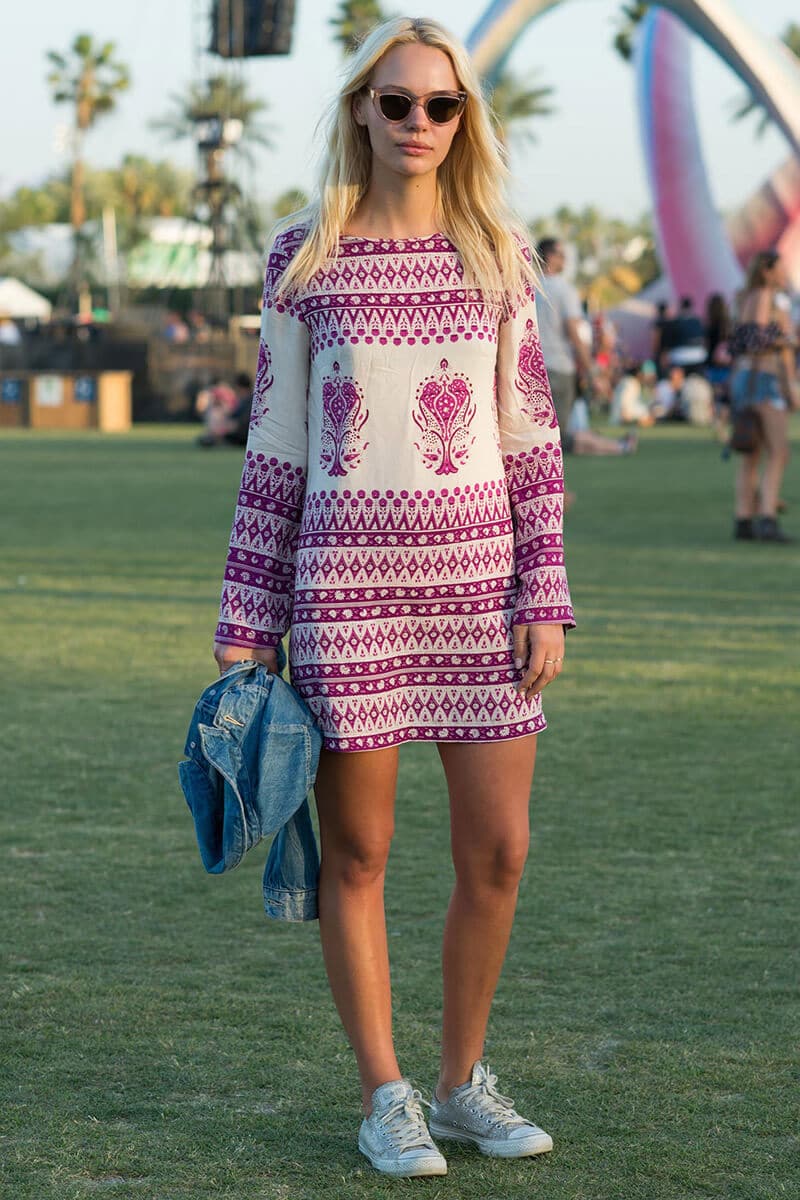 Source:
Dancing or walking or running the most comfortable ones are sneakers. Get your sneakers from Adidas.
Bucket Bags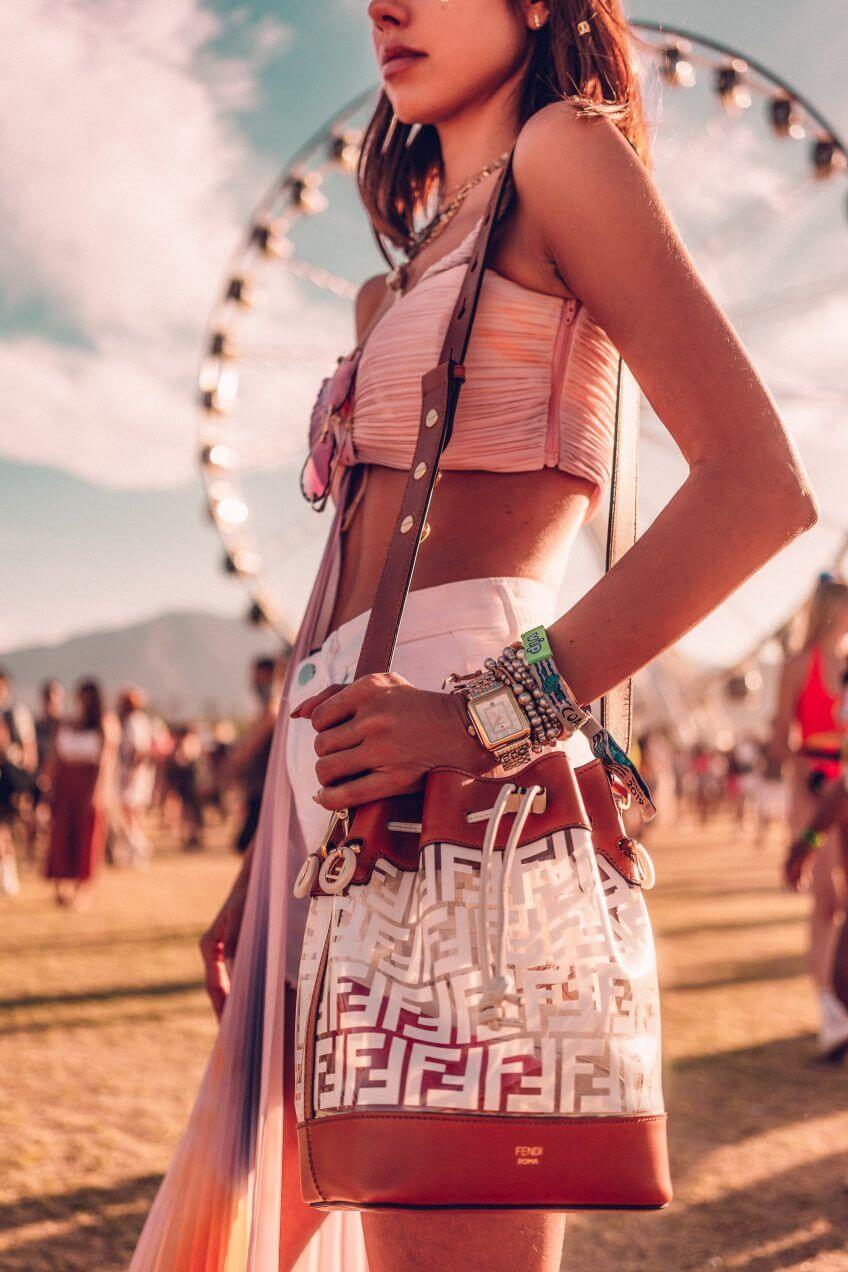 Source: pinterest.com
A small and cute bucket bag of imitation leather and tassels on it is all you want to keep your essentials with you. Get it in plain color or printed both are good. H&M got a better collection of bucket bags.
Mini Leather Bags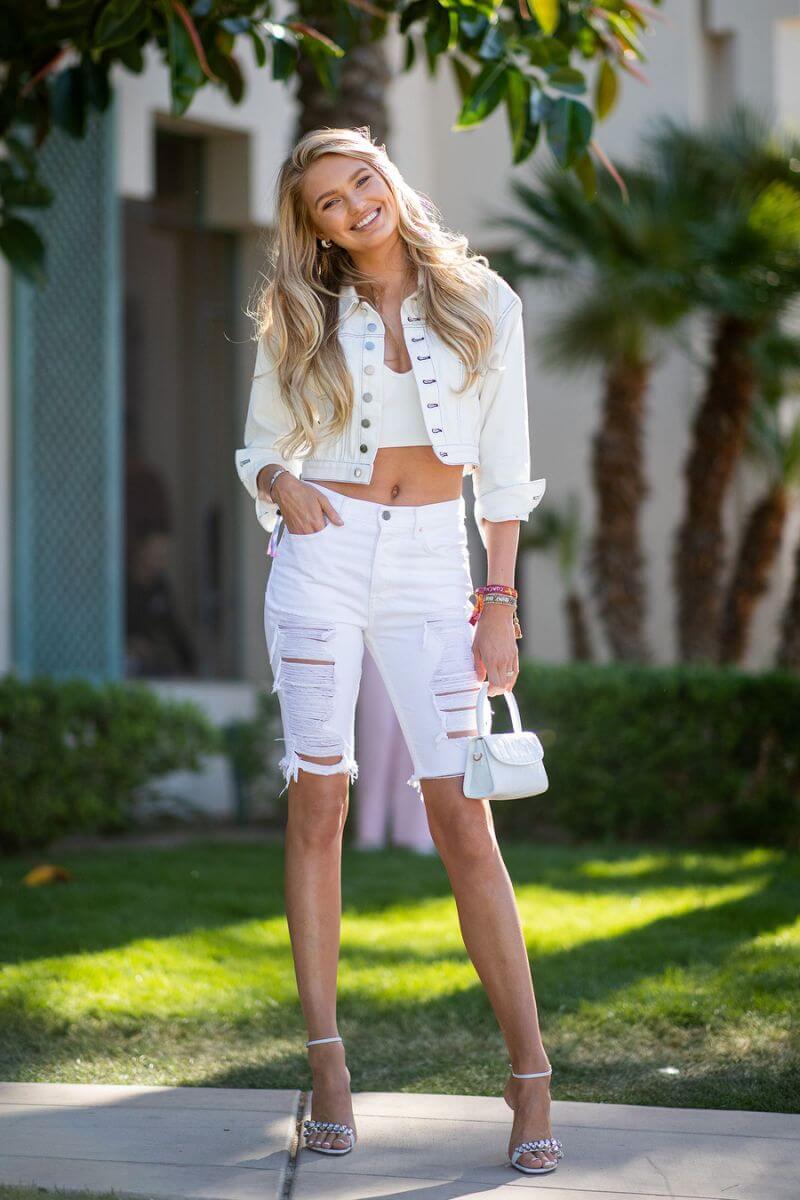 Source: yahoo.com
Obviously, you are going to carry your camera with you at the concert. Carry it in a classy Mini Leather Bags from Marc Jacobs.
Style your self using this Festival Outfits before heading to the concert and see the magic.
For such more ideas visit Fashionterest.