Love enjoying music concerts?
Then you are at the right place! In this blog, we will tell you how you can look perfect while watching your favorite celebrity's show and  Having an outfit for a country concert that suits you perfectly can jazz up your enthusiasm for being in a rocking country concert. Whether it is Miranda Lambert, Keith Urban, or Jason Aldean, if you have the best outfit for a country concert, men or women, you will double your fun to attend a country concert. Wearing something that can gel up well with the vibe of the country concert that you are attending will surely help you be at your best!
So, what are we waiting for?
Let's dive into the amazing outfit ideas for a country concert now.
Read on
Plaid Button Down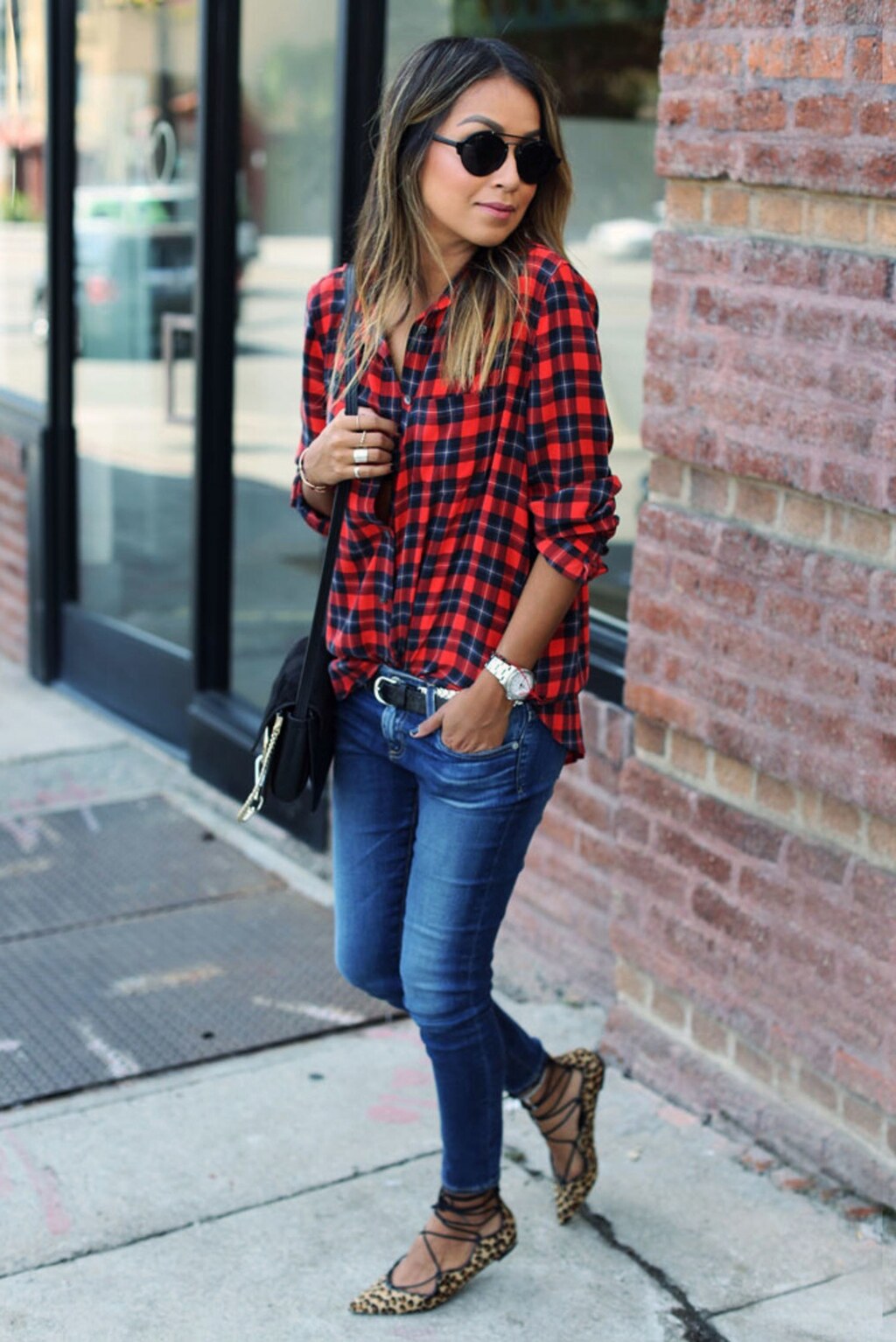 Source: pinterest.clom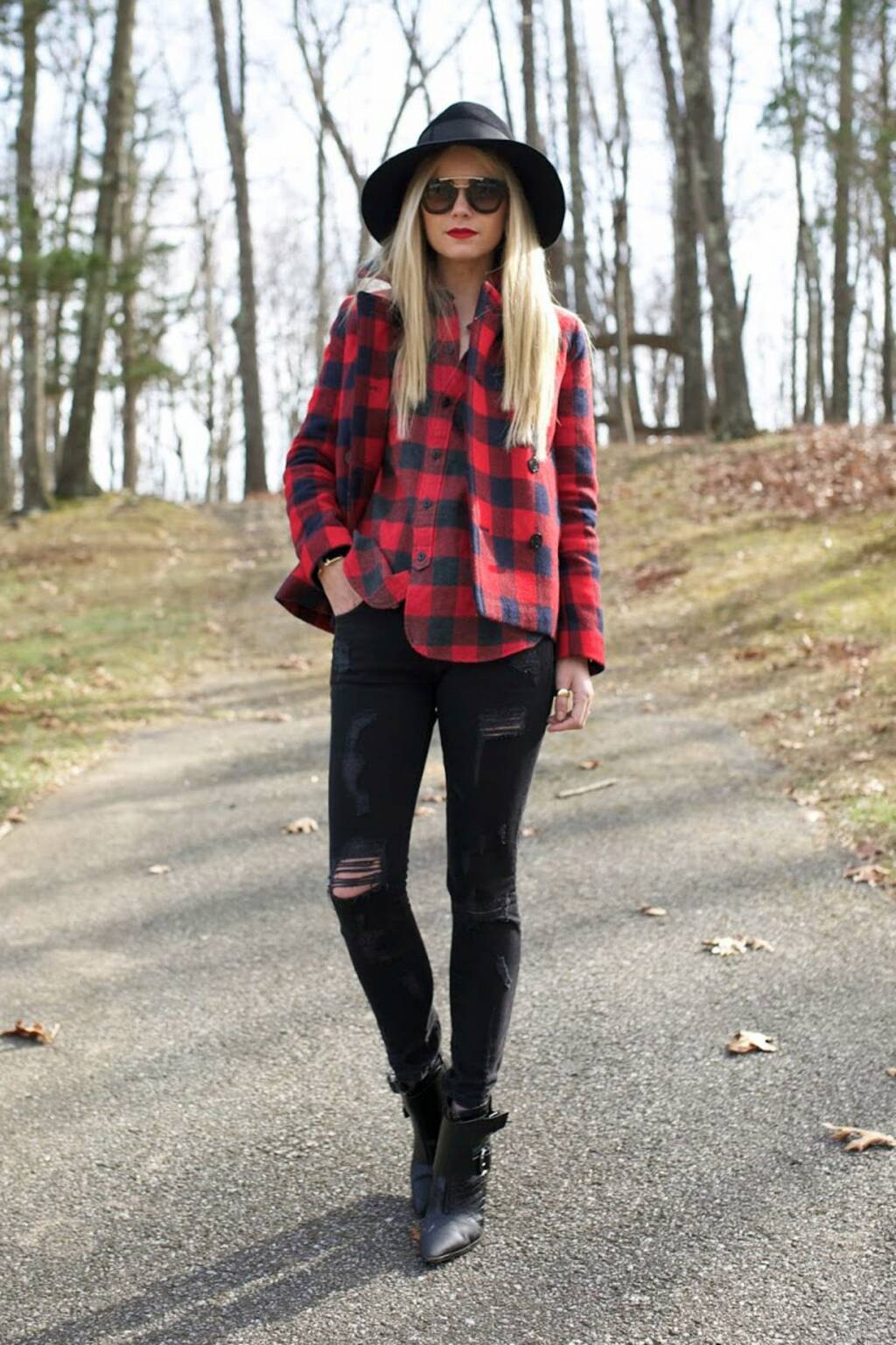 Source: glamour.com
Plaid Button Downs are the best outfit for a country concert. This is mostly a staple in the closet of any girl who loves country life. Plaid Button Downs bring up a casual vibe, which is just perfect for a country concert. However, if you want to have a more feminine look during the concert, go for the plaid button downs that are figure flattering. If you wear plaid buttons, there will be an added advantage of feeling extremely comfortable. Also, they are quite frugal to purchase. So, if you don't have one yet, buy it soon!
Eyelet Tank Tops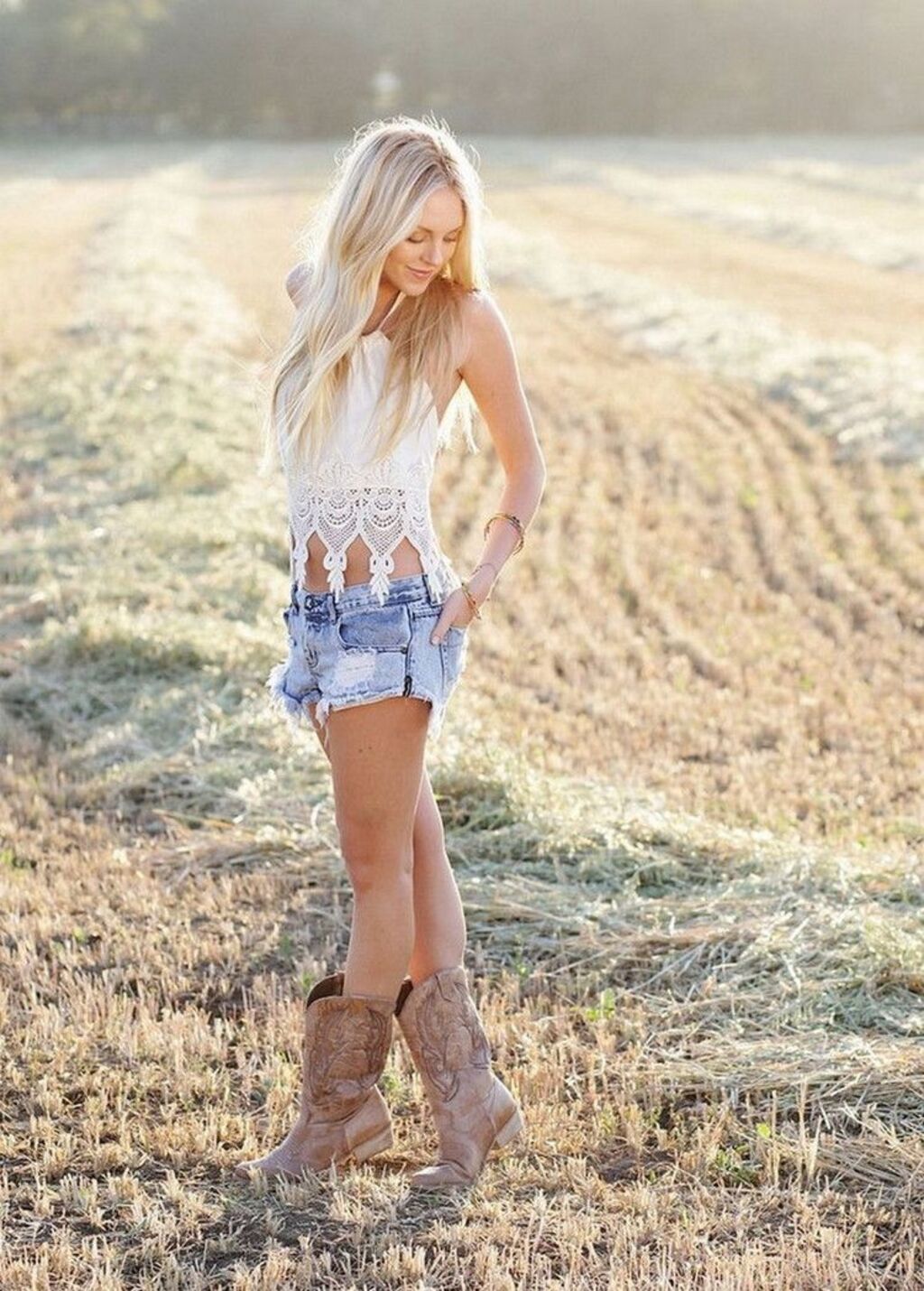 Source: girlterest.com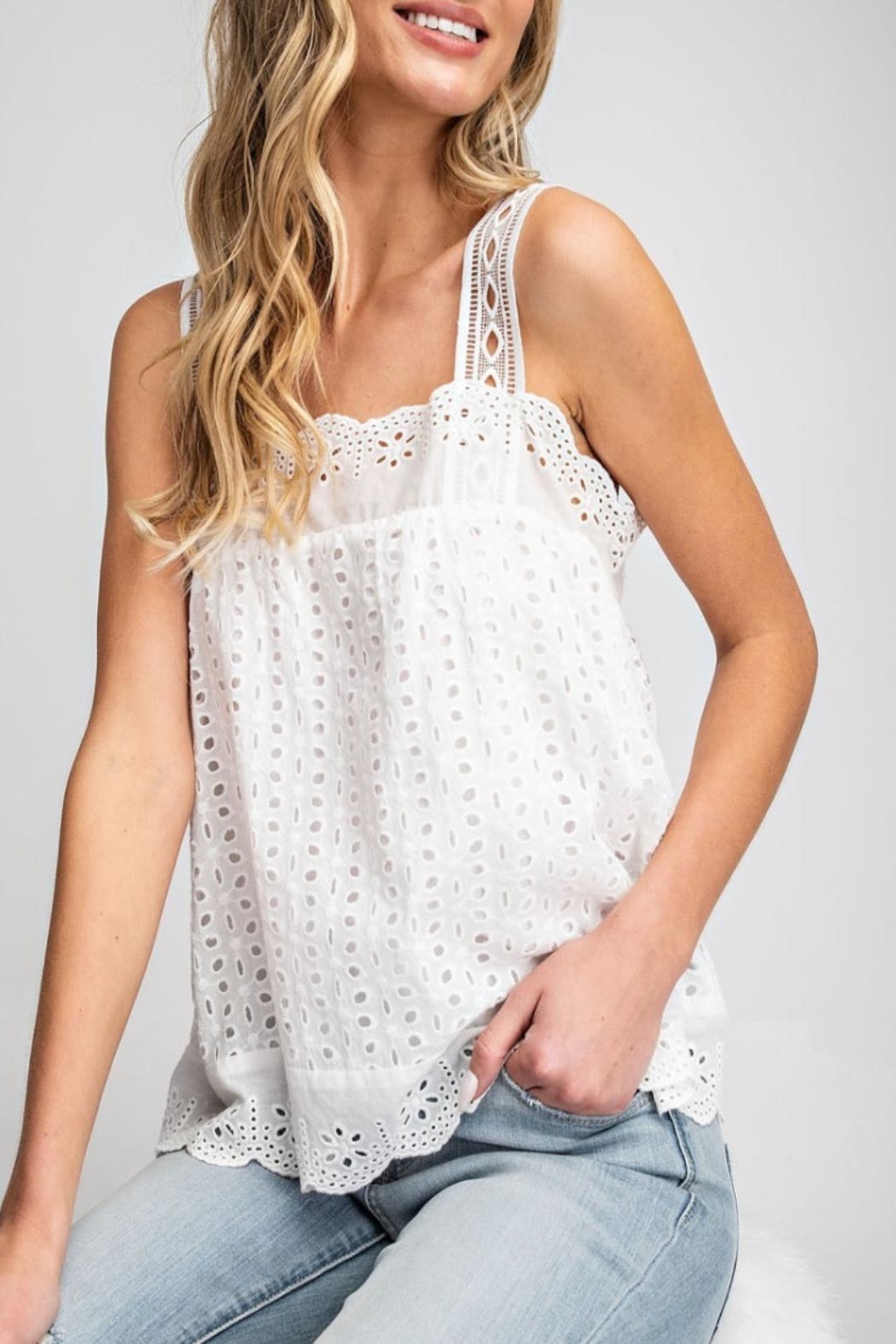 Source: shoptiques.com
Eyelet Tank Tops are a perfect wear for a country concert because they are extremely light to wear and also have a flirty feel. The details that we see on eyelet tank tops are typically very beautiful but often understated. This makes the eyelet tank tops a perfect outfit to wear on a country concert.
Denim Shorts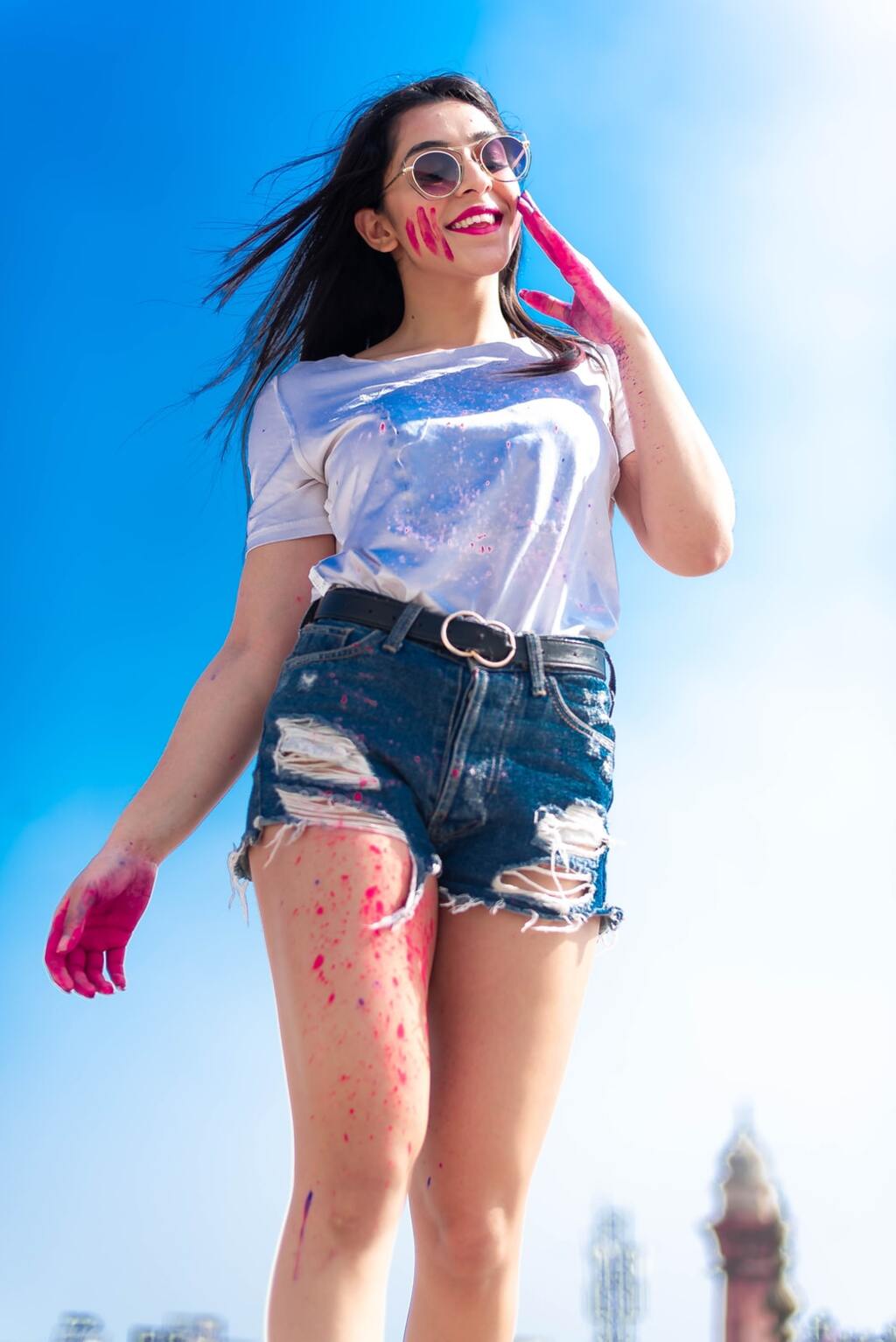 Source: unsplash.com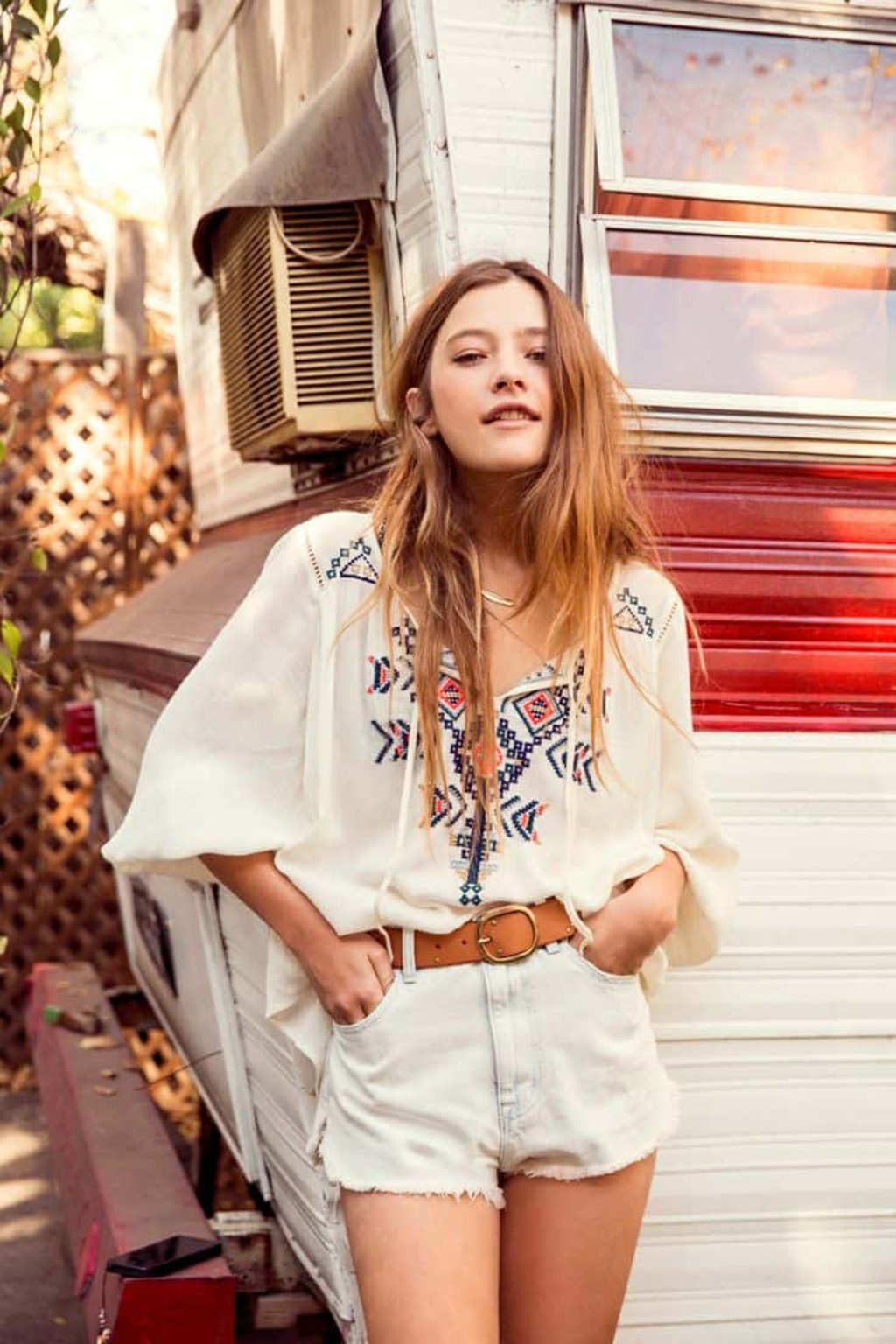 Source: listal.com
Those who love attending country concerts should have enough jean shorts in their wardrobe. They are casual by nature. However, wearing denim shorts during country music concerts is just perfect! It is a great way to show off your legs during the concerts and even best, just pair it with any t-shirt you want and thus, you will look fabulous!
Boyfriend Jeans
Source: offdutyindia.com
Source: offdutyindia.com
Almost every girl has boyfriend jeans today. And interestingly, they are simply superb to be worn in country concerts. How Boyfriend jeans got its name is because it is cut in an oversized way, like how it is for men! If you are someone who loves rocking a comfy and super casual vibe while enjoying a concert, boyfriend jeans are your thing!
 Distressed Skinny Jeans
Source: bmaesboutique.com
Source: bmaesboutique.com
Distressed jeans are one of the most awesome ways to show off your style. Wear it fabulously and you will look simply perfect. Distressed jeans have a more casual vibe than regular jeans. All you need to do is just wear it with a casual t-shirt and you will be able to flatter it perfectly.
Summer Kimono With Jeans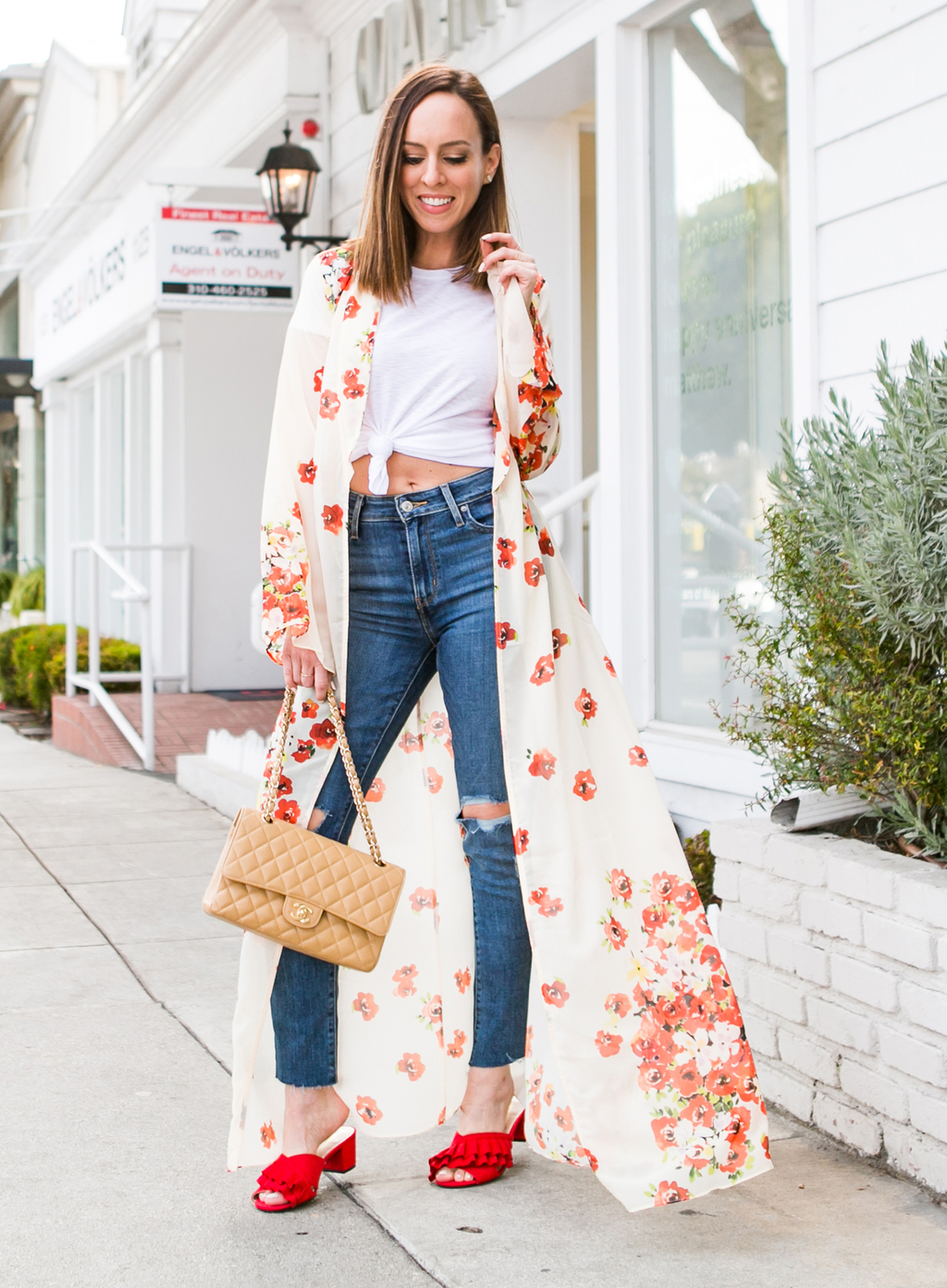 Source: onlywardrobe.com
Kimonos are one of the trendiest ways to flaunt your personality, if you love looking fashionable and chic. You can pair it up with denim shorts, a big belt, and a loose t-shirt. Just wear it this way in a music concert and you will certainly look the chicest one in the evening.
Floral Skirt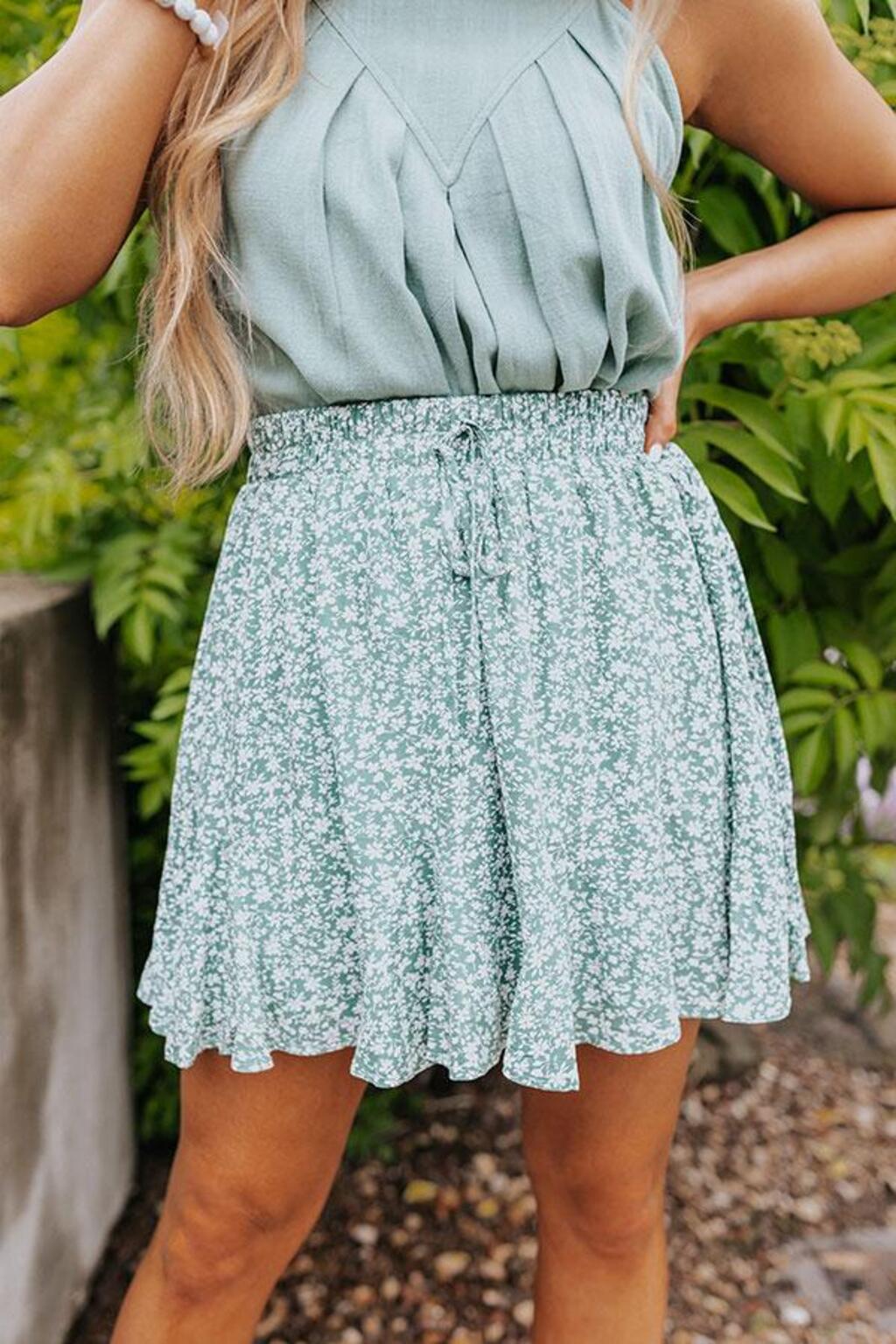 Source: impressiononlinebotique.com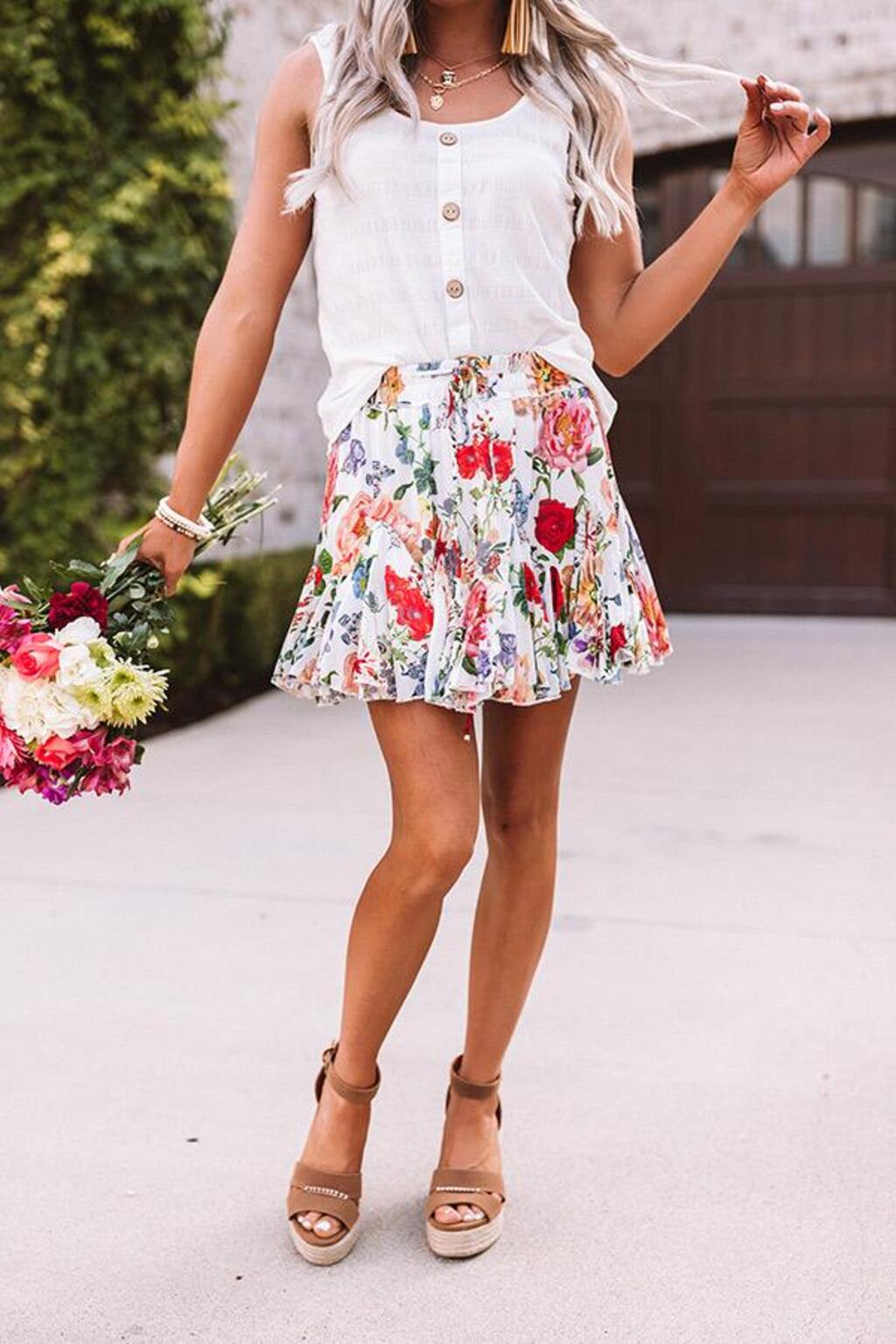 Source: impressiononlinebotique.com
The country concert outfits are great when they are floral! With floral patterned t-shirts, you can add a burst of color to your outfit. All you need to do is just pair it with denim jackets and t-shirts. You will certainly look awesome! When it comes to choosing a nice pair of footwear with the floral skirt, go for boots, sandals, or flats. And there you go! All ready for your favorite music concert.
Also Read: Leather Outfits for Ladies
Rolled Up Jeans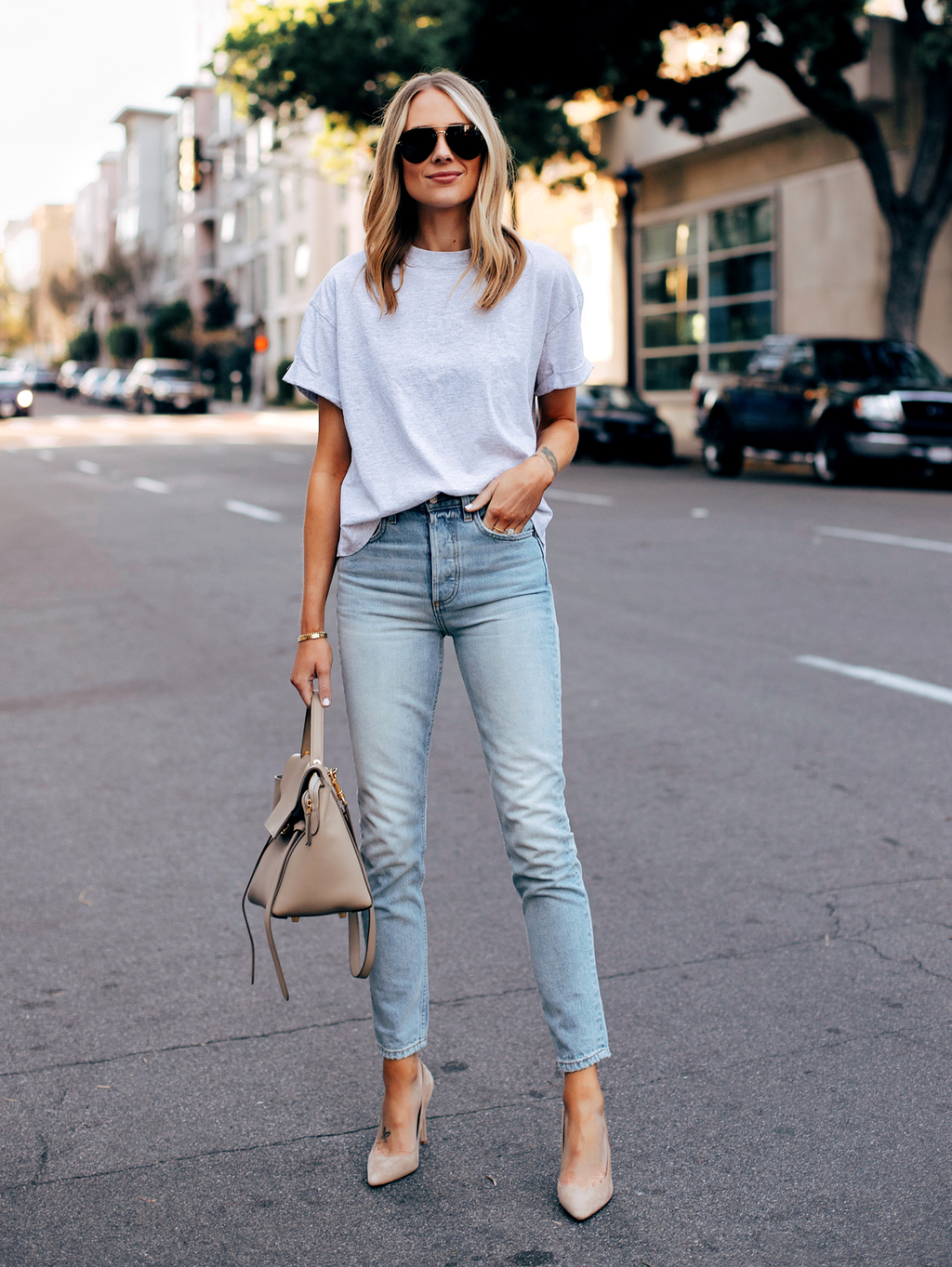 Source: fashionjackson.com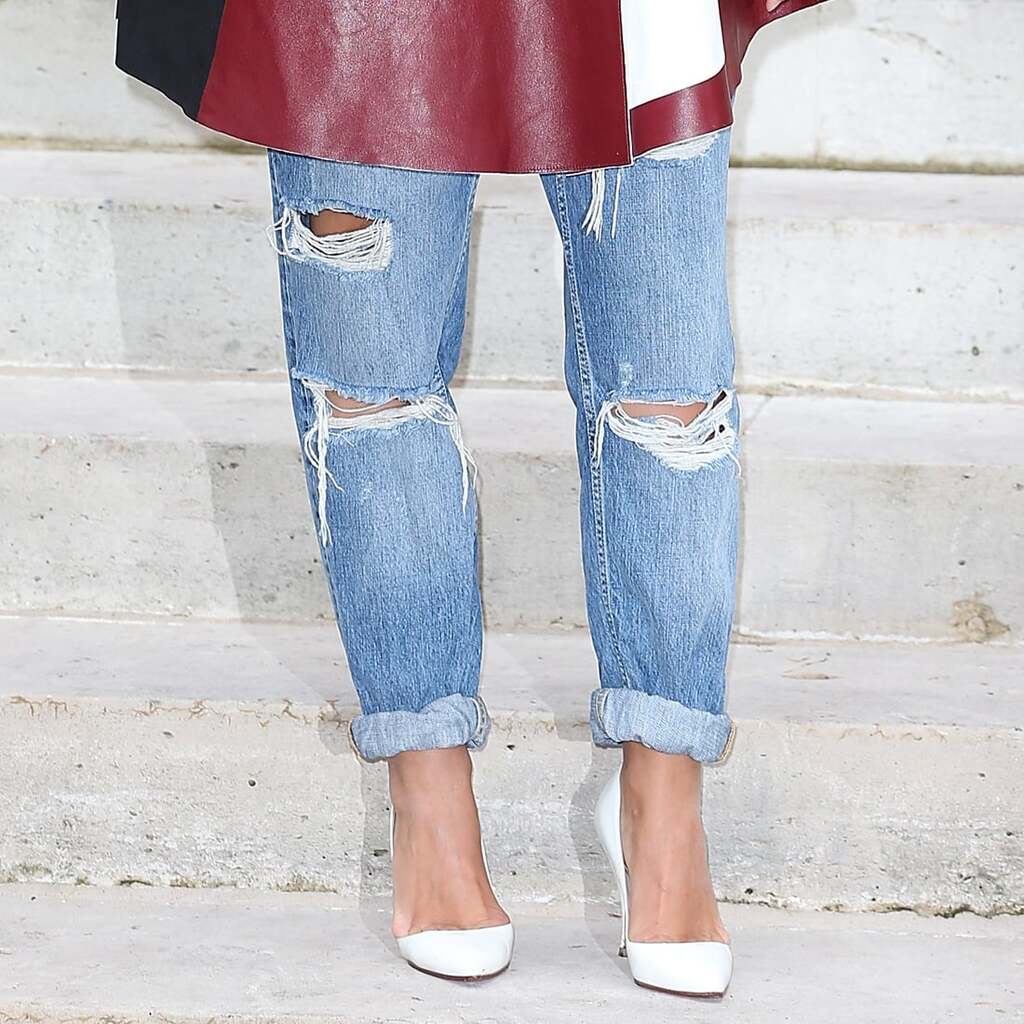 Source: Popsugar.com
Rolled up jeans are an excellent way to show off your stylish and trendy footwear. If you want to wear ornate sandals at the music concert that you are planning to attend, it will look good if you cover it by the hem of your jeans. So, rolling up your jeans is certainly a fabulous and stylish option.
White Eyelet Dress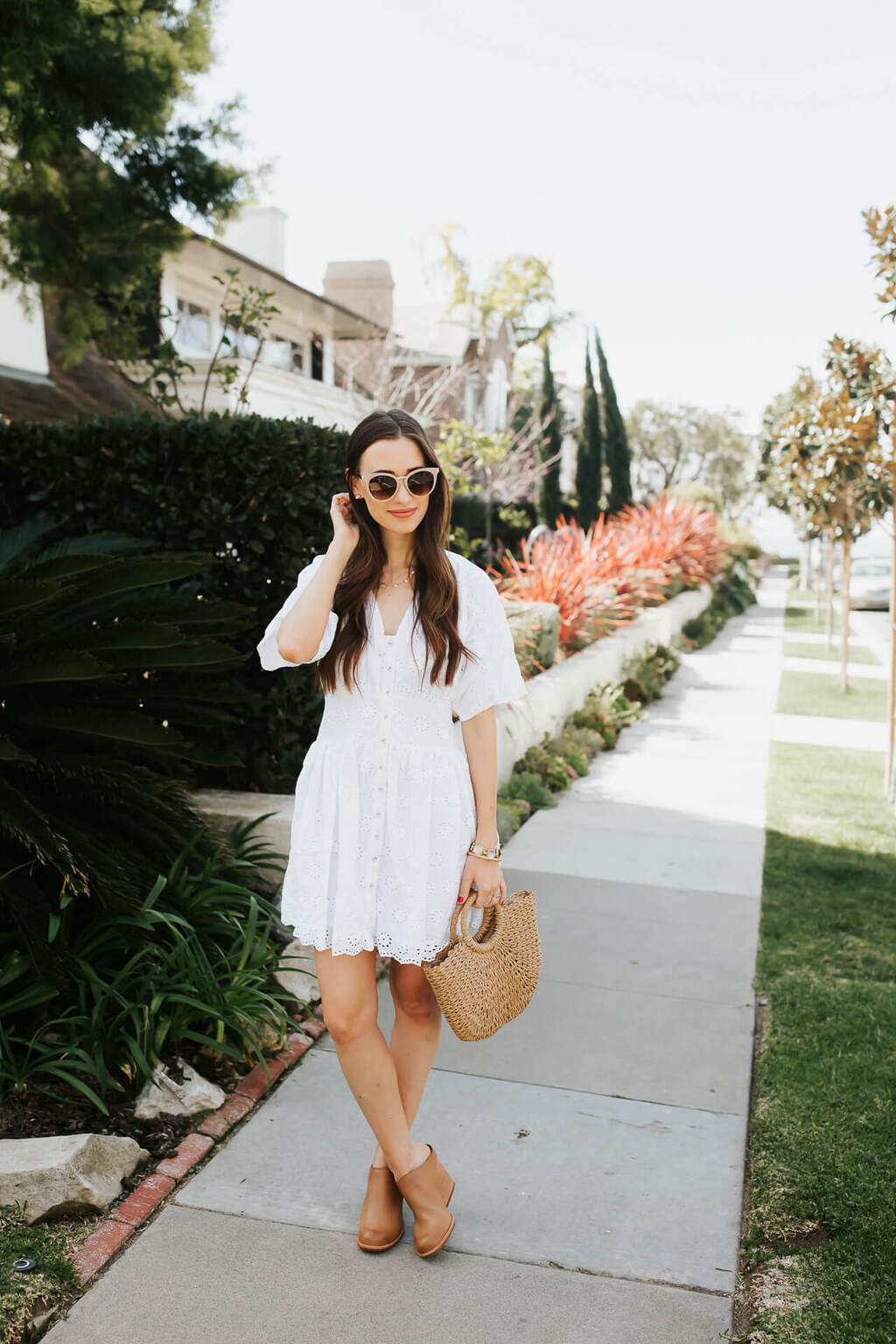 Source: Mlovesm.com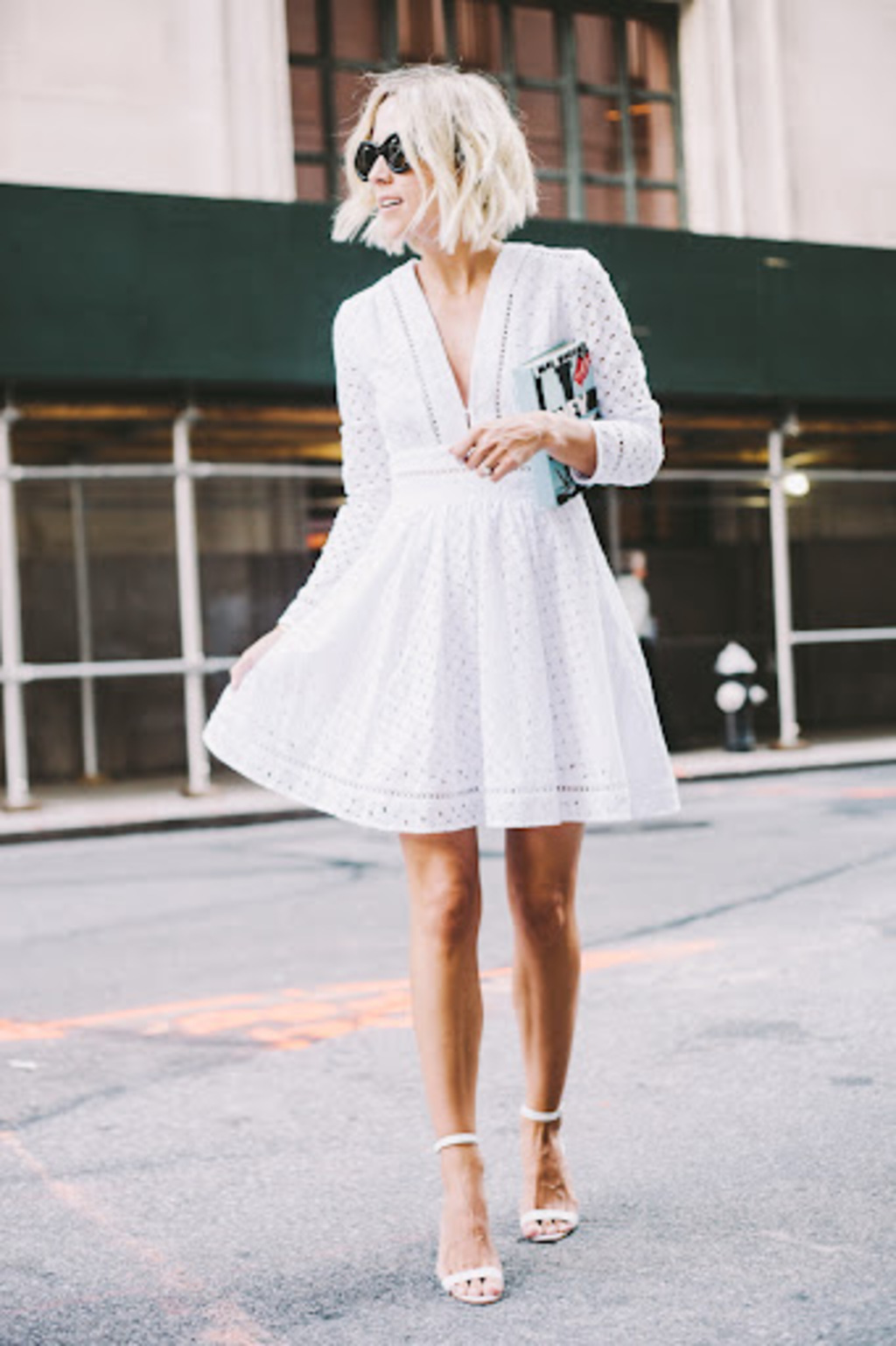 Source: fashiongum.com
When it comes to the most popular types of dresses that you want to wear in country concerts, this dress is an understated one! But you can go for it for a unique look. It is possible to personalize a white dress eyelet with different accessories to attain that pretty vibe! If you wear it with a western style belt around the waist, it will give you a perfect look.
Classic Graphic Tee & Jean Shorts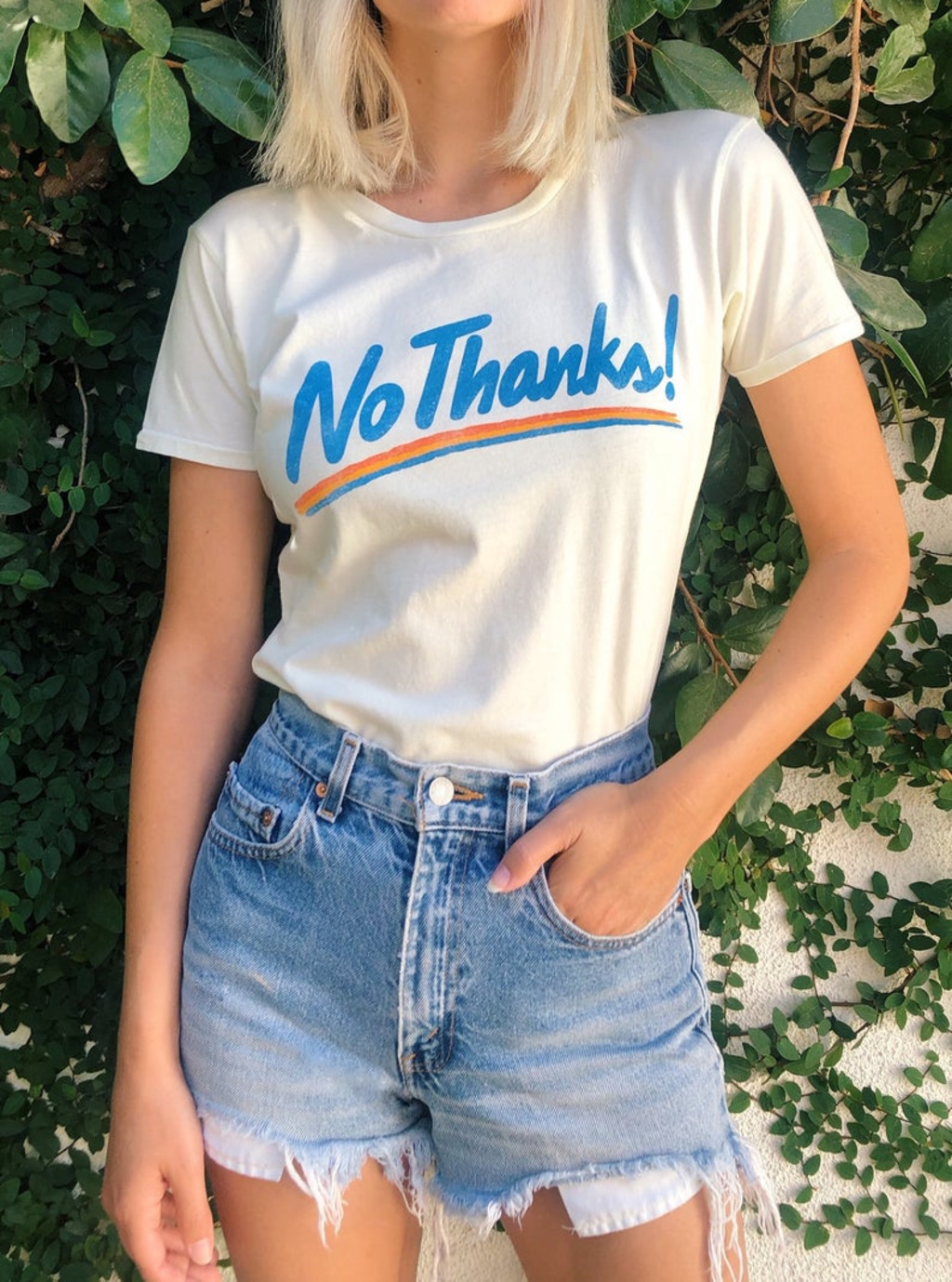 Source: pinterest.com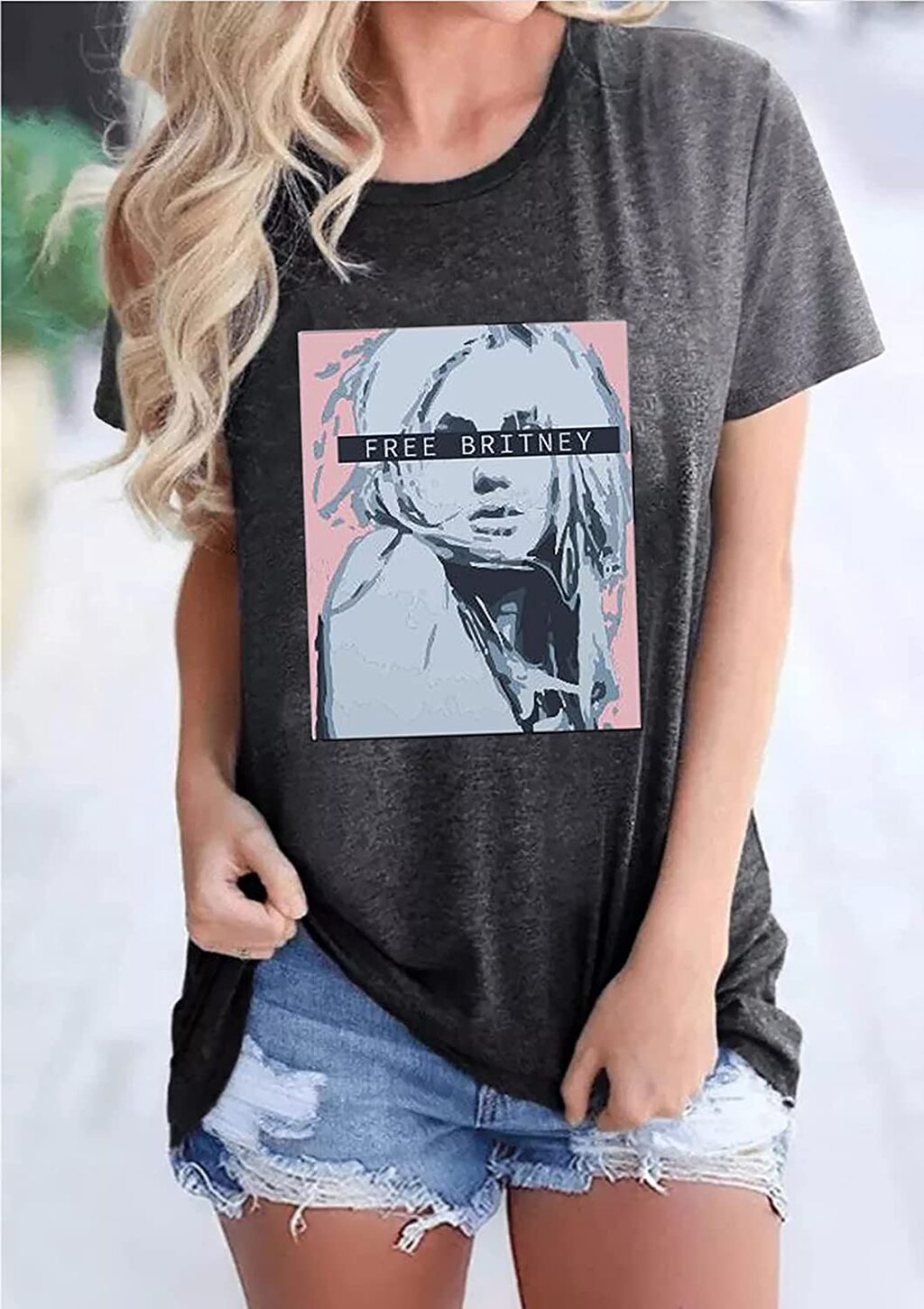 Source: ubuyindia.com
Graphic tee and tank options are the personal favorite of many when it comes to the music concerts. They are one of the best options when you want to rock it! The classic graphic tee and jean shorts are super trendy and very amazing. Just club it with your favorite accessories and there you go!
Casual Maxi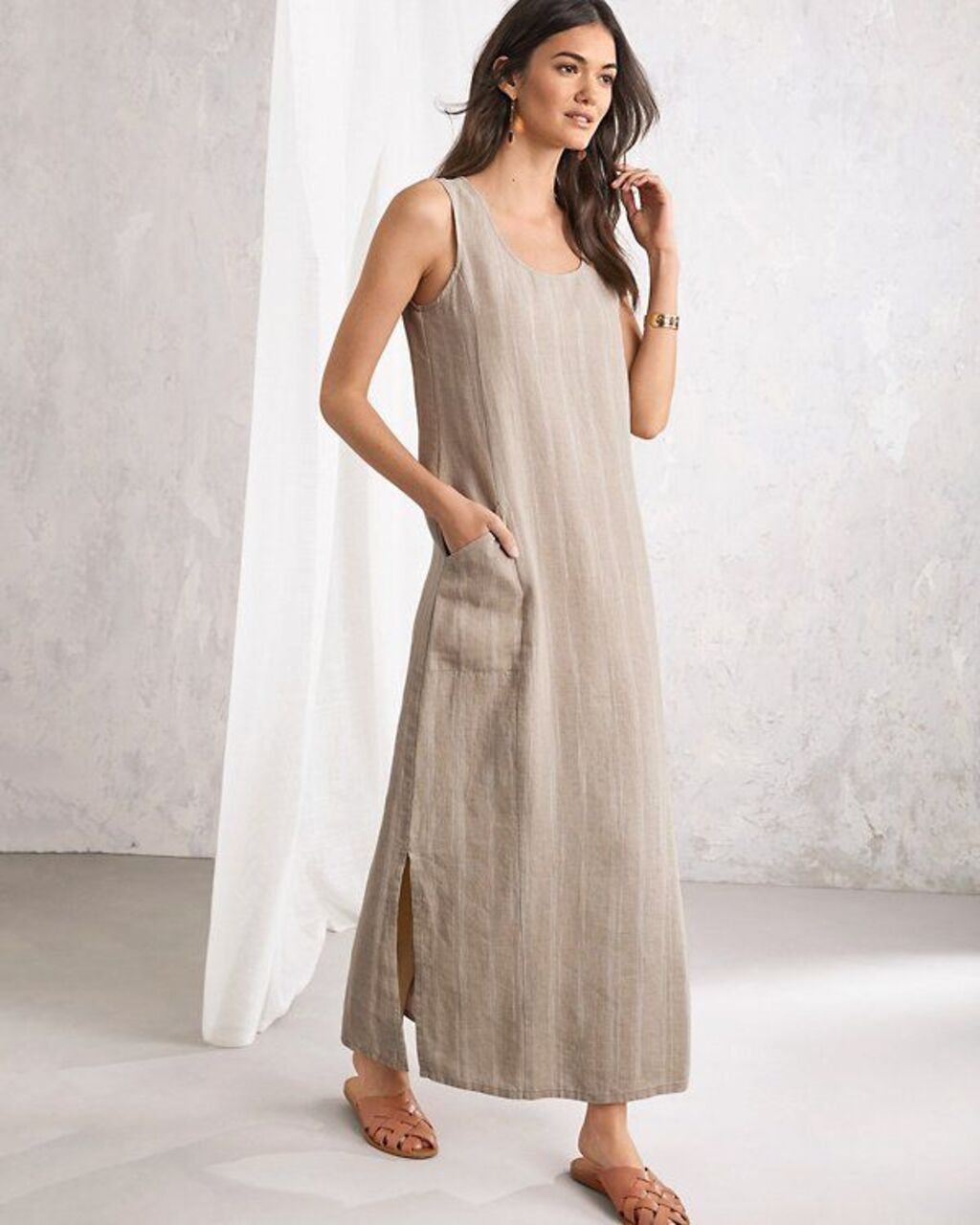 Source: pinterest.com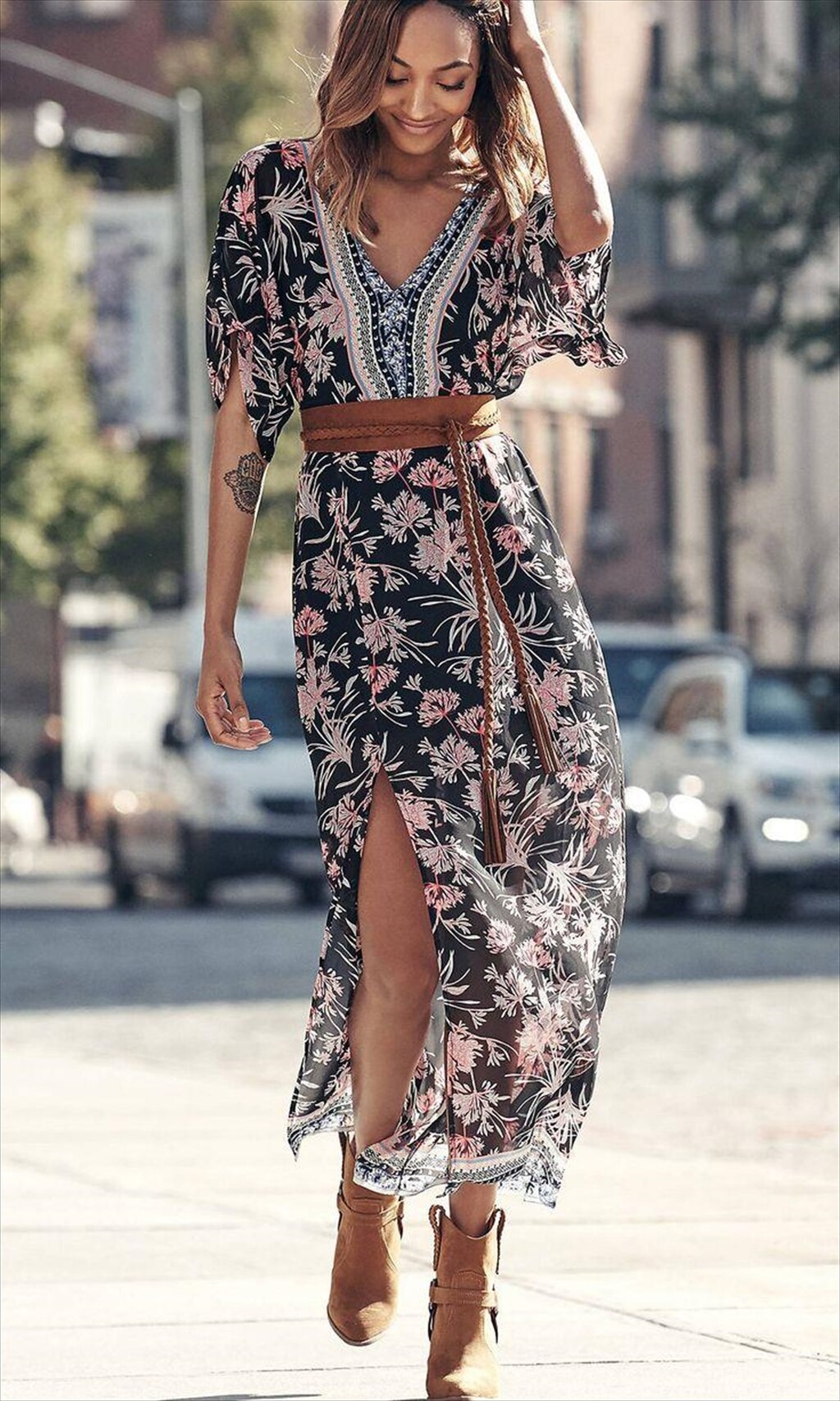 Source: clickalife.gr.com
A maxi dress is another stunning option of garment that you can choose while going for a music concert. If you go for a country style of clothes, it will have a sweet and natural vibe. For a much more fun look for any music concert, go for maxis in flowing fabrics that have ruffles in it.
 If you are a free-spirited soul who loves feminine floral, go for a sweet boho print designed on your casual maxi dress and it will look great. At last, you can just top it off with a faded jean jacket, a soft suede purse, and cowboy booties. Overall, the casual maxi will look great on you while going for a music concert!
Polka Dot Dress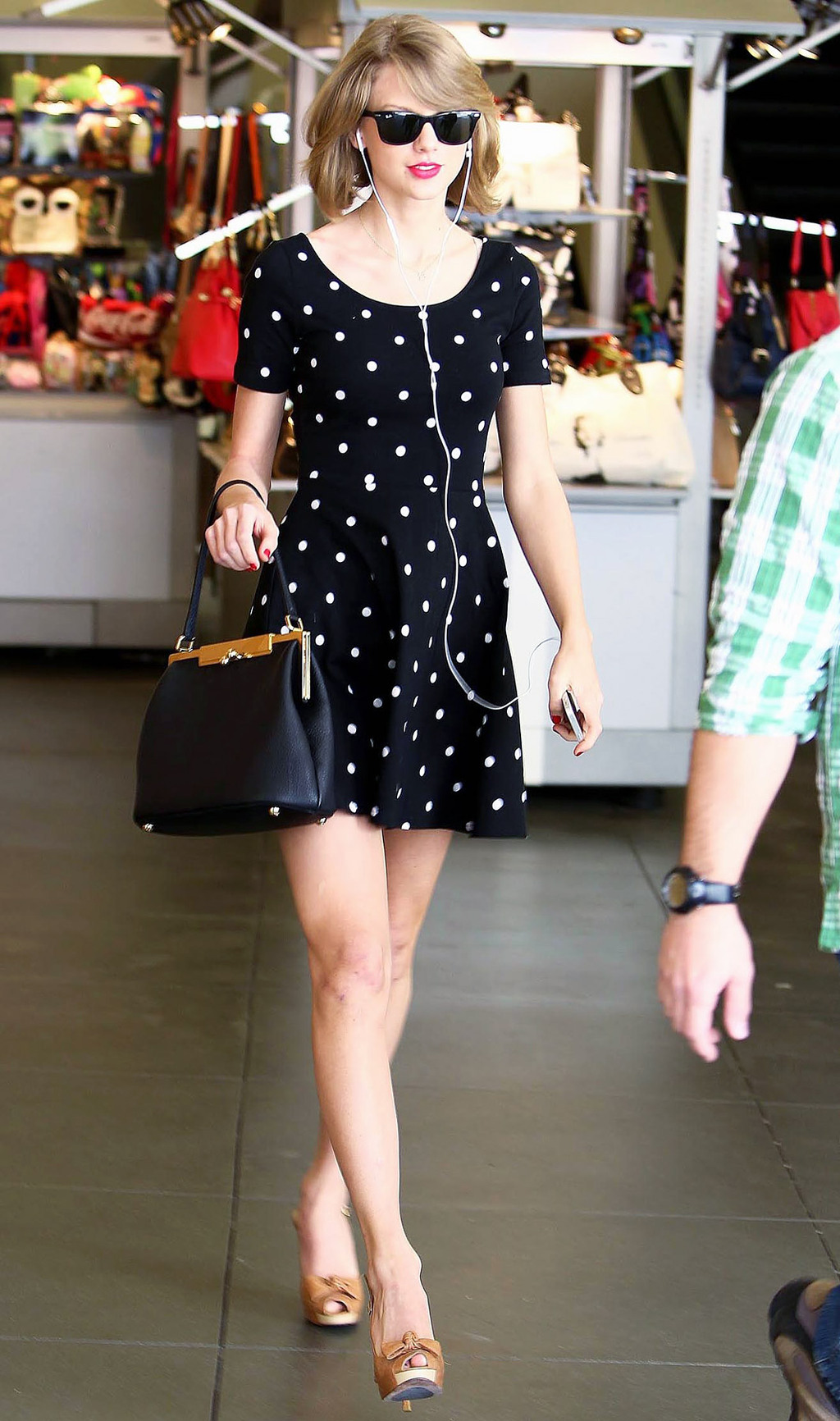 Source: quora.com
Source: pinterest.com
Polka dots are one of the best retro options ever! They are also great to be worn in a country concert. Above that, if you want to add some country flair while getting dressed up for going to a country music concert, just pair up your polka dot dress with that along with a pair of cowboy boots. And it's done!
Casual Strapless Dress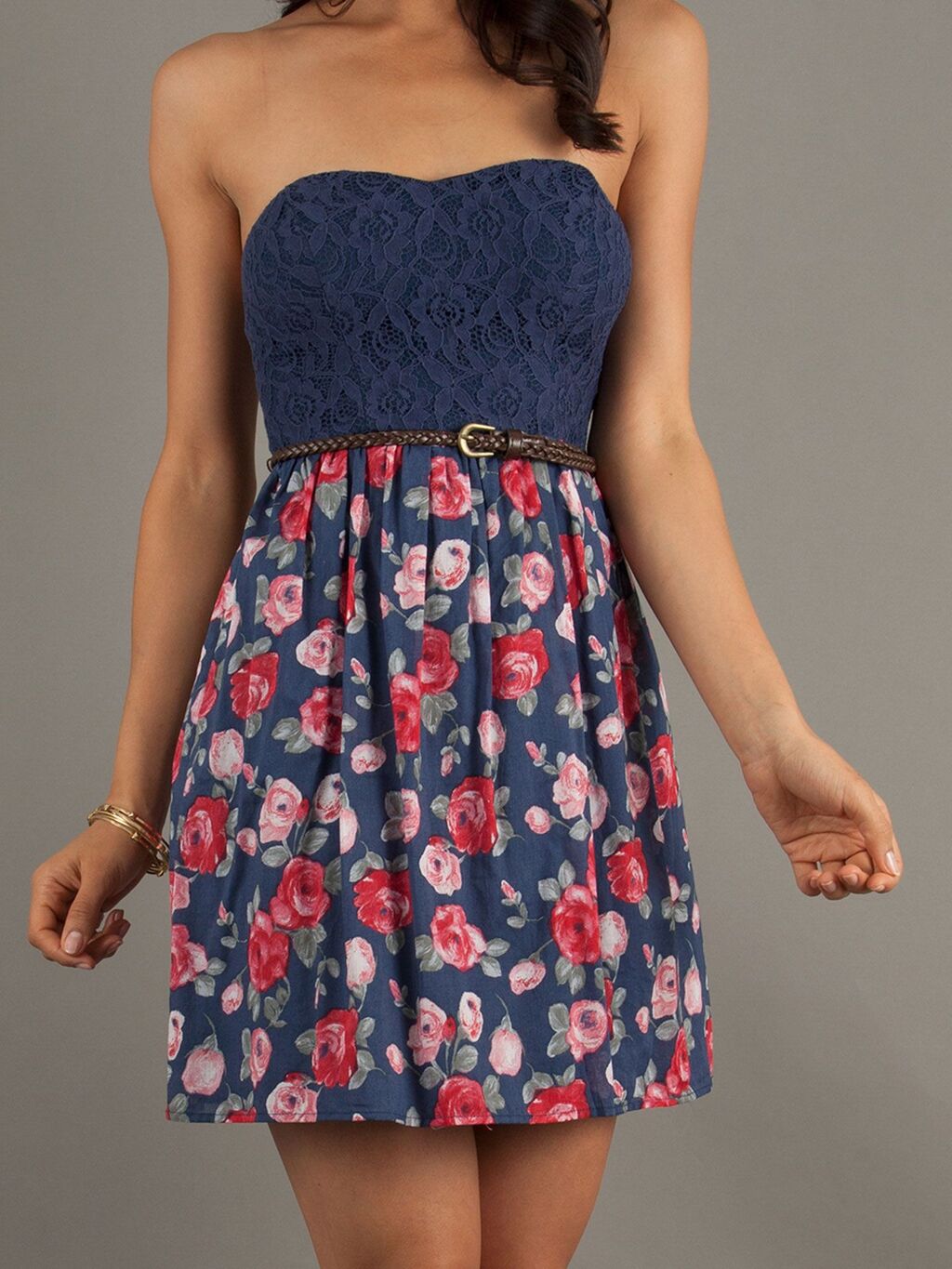 Source: pinterest.com
Source: Pinterest.com
A casual strapless dress is one of the most fabulous options that you should opt for while going for a country concert. With this dress, you don't have to wear a very appealing shoe as that won't be very prominently visible. Just pair up your casual strapless dress with a belt, statement jewelry and a western hat. You will be thus able to get ready in the most perfect way for the next country concert.
Also Read: 15 Most Attractive Preppy Outfit Ideas to Give You That Awesome Look
Short Western Boots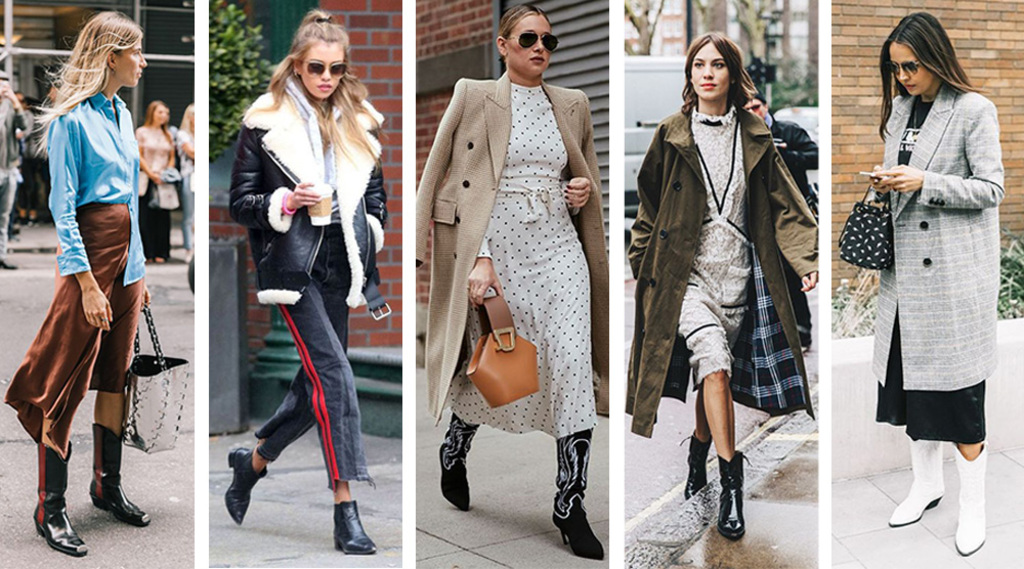 Source: telegrafi.com
If you wear jeans, you can pair it up with short western boots with it and it will give you that perfect casual look for the next music concert. Just pair your short western boots with a flared skirt. It will be awesome!
Leather Ankle Boots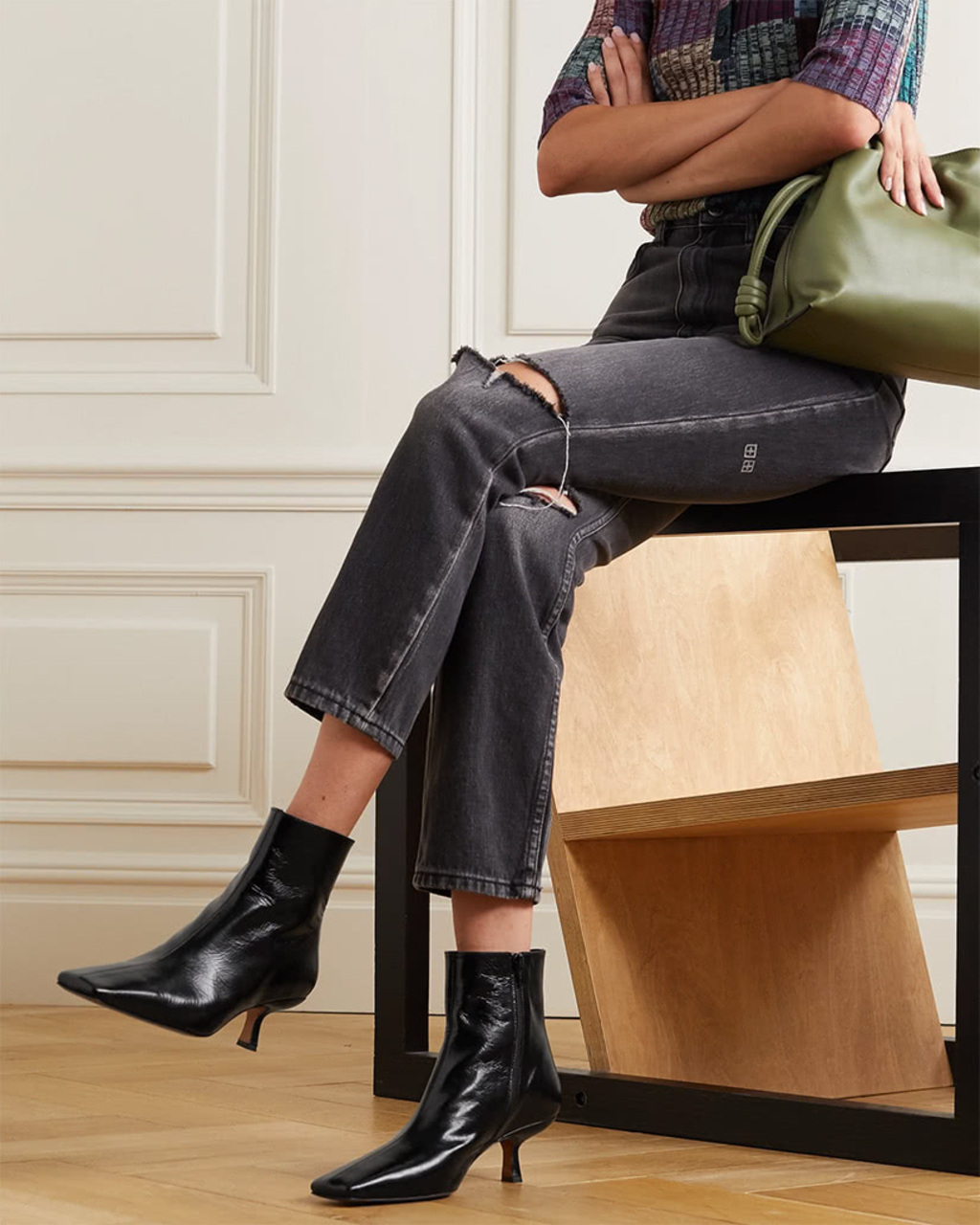 Source: luxe.digital.com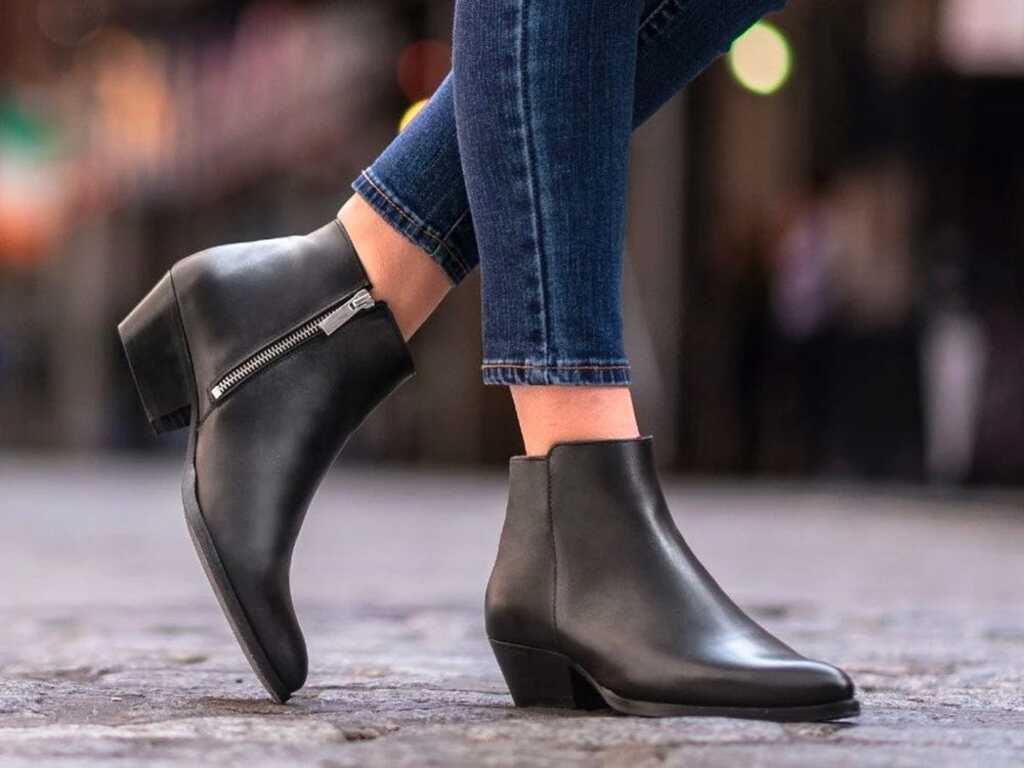 Source: apetit.com
If you don't like western boots, you can rather go for a neutral pair of leather ankle boots while going for the next music concert. Ankle boots look awesome if you tuck your jeans into them. They truly give the best look for any music concert. This will give you the trendiest look while going for the next music concert.
Peasant Top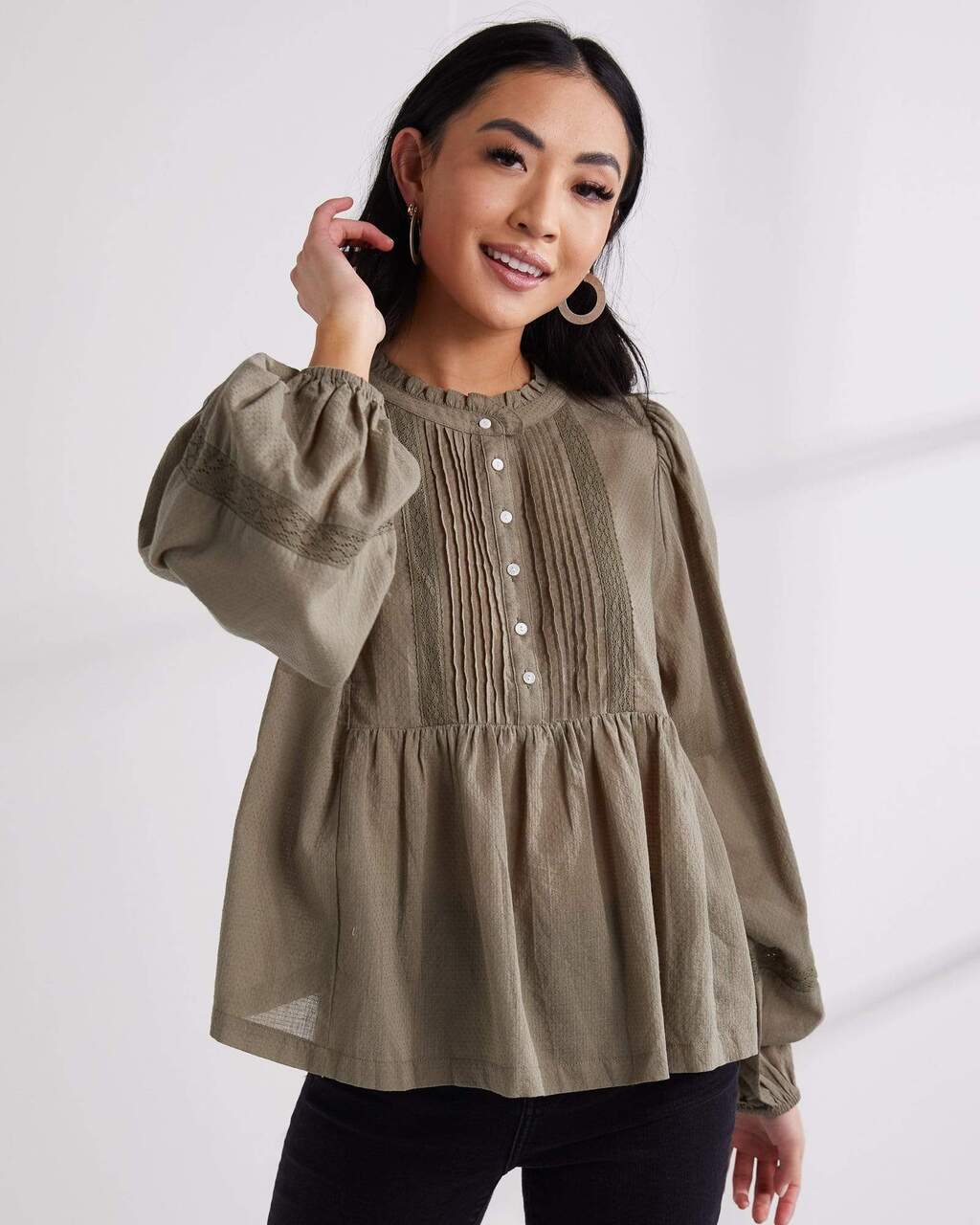 Source:  downeastbasics.com
When it comes to country concerts, peasant tops are just awesome! They are casual and light but still look sophisticated and feminine. You can explore different styles of peasant tops with different degrees of embroidery and ornamentation. But one of my favorite styles is the simple white peasant top. White peasant tops are truly classic and flattering. You can pair it well with embellished jewelries and it will look great on you.
Denim Jacket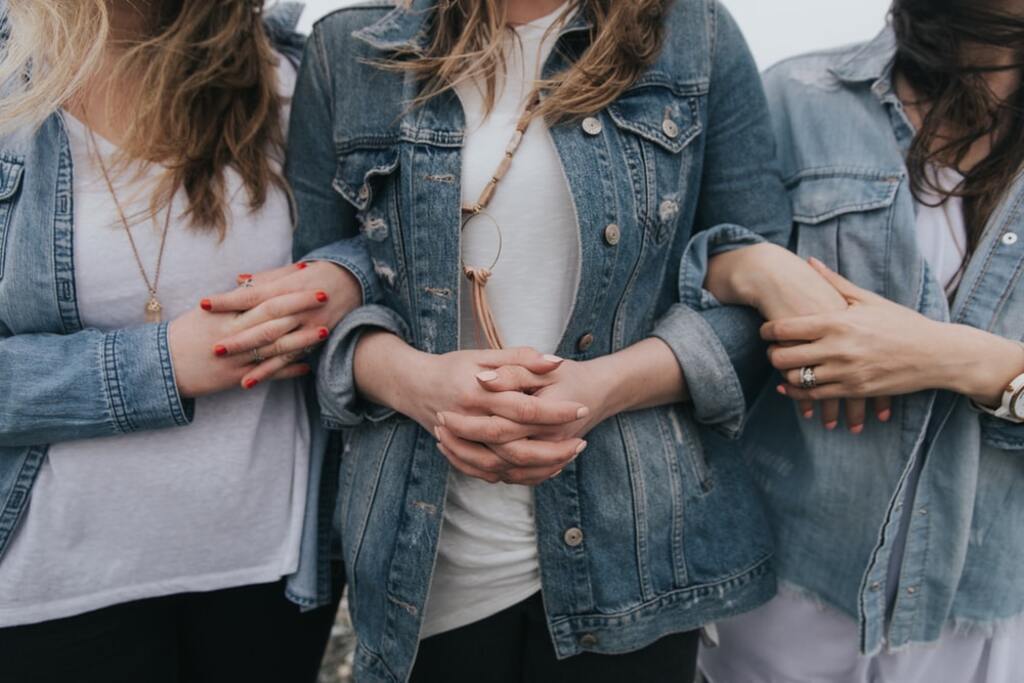 Source: vocal.media.com
If you add a jean jacket to your next country outfit, it can help you pull up your look together. Also, this is the best way to protect yourself from the cold if it's a winter concert happening outside. If you want to look cute while wearing a denim jacket, just pair it up with different western dresses and leather boots or high heel sandals. It will be just perfect! Moreover, denim on denim is not a good combination. However, when you are at a country concert, you can wear jeans with a denim jacket on top and it will be absolutely fine, and you can also take cute photos to use as stylish WhatsApp DP.
Lace-Up Ruffled Romper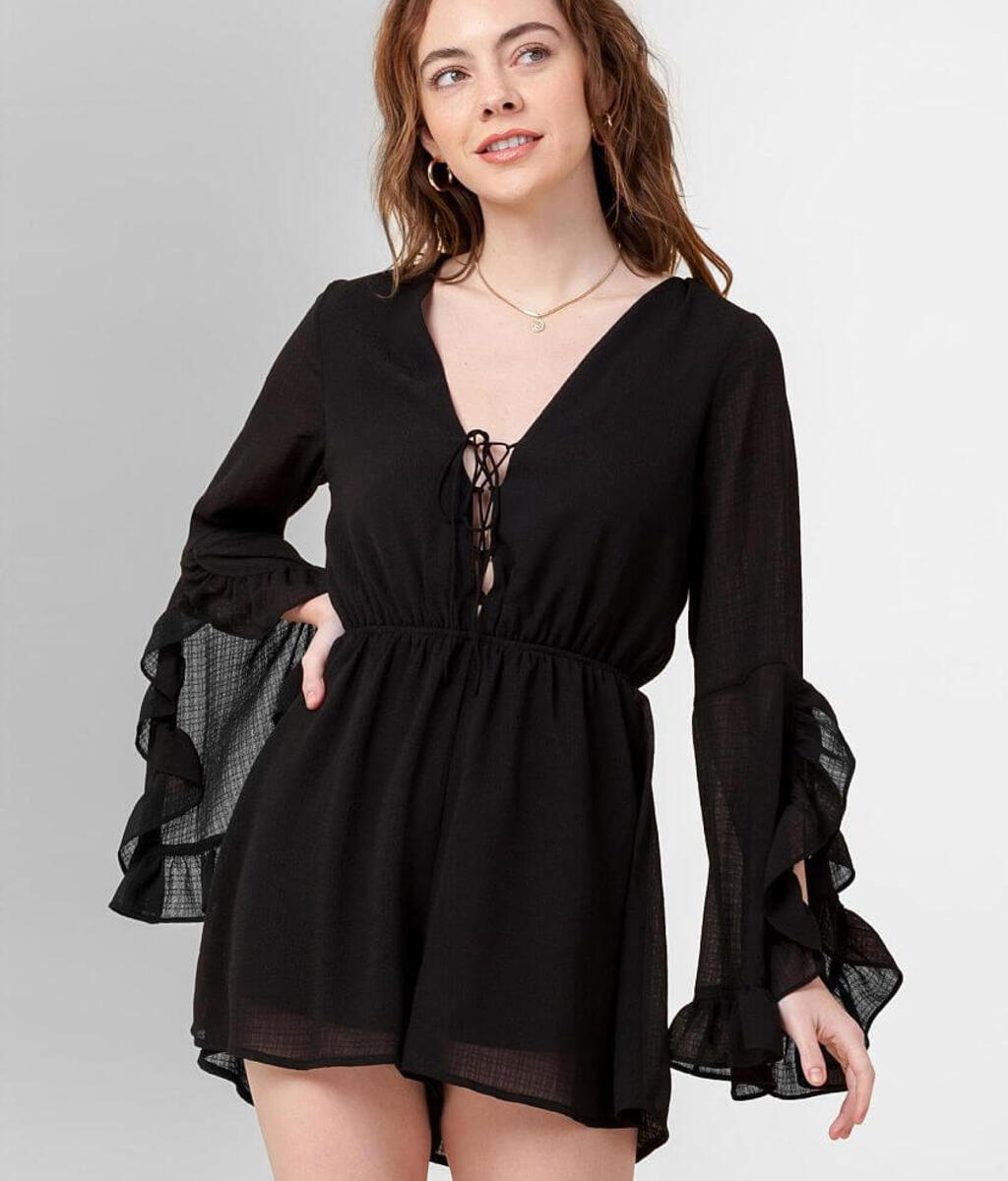 Source: pinterest.com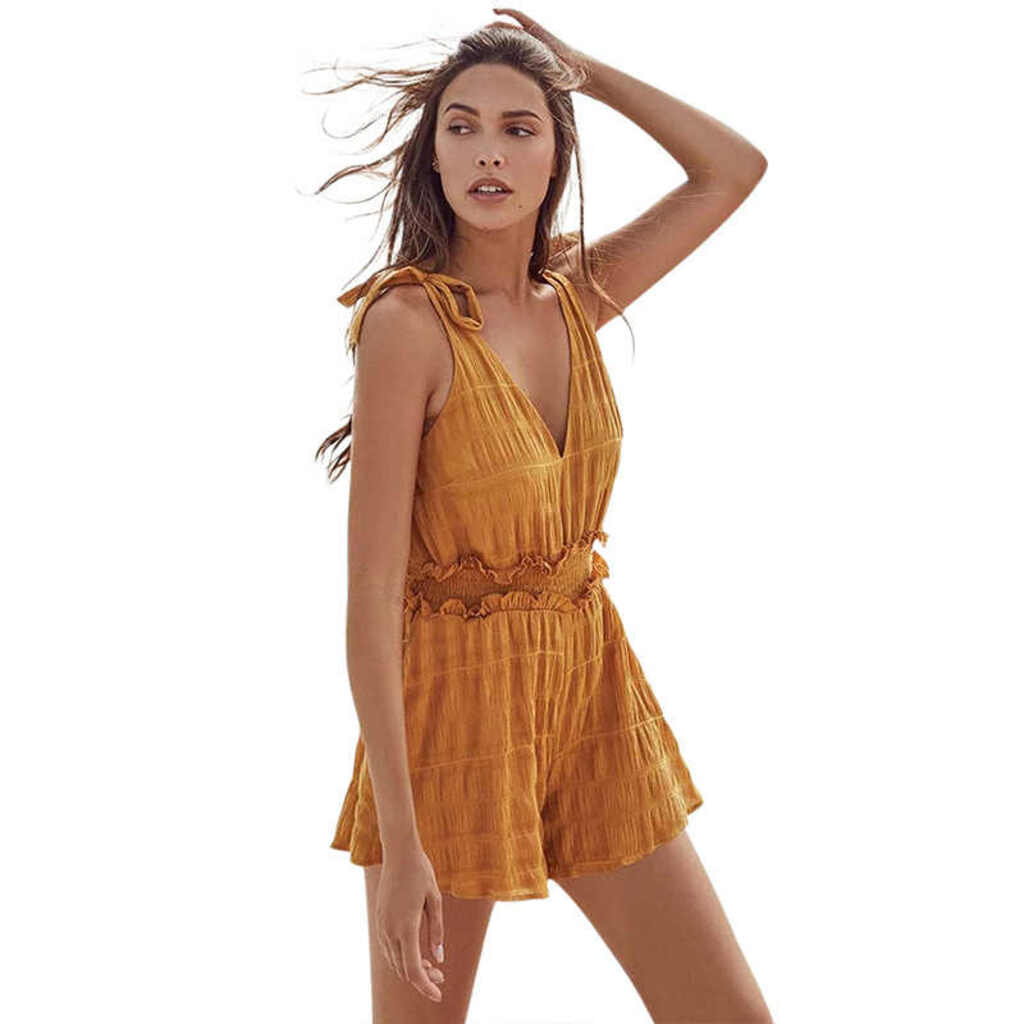 Source: amazon.com
It is a perfect combination of feminine and casual western style. The lace-up ruffled romper is a stylish way to express your personality. Above that, if you want a cinching effect, just add a belt in your waist and that's it.
Lace-Up Suede Wedge Booties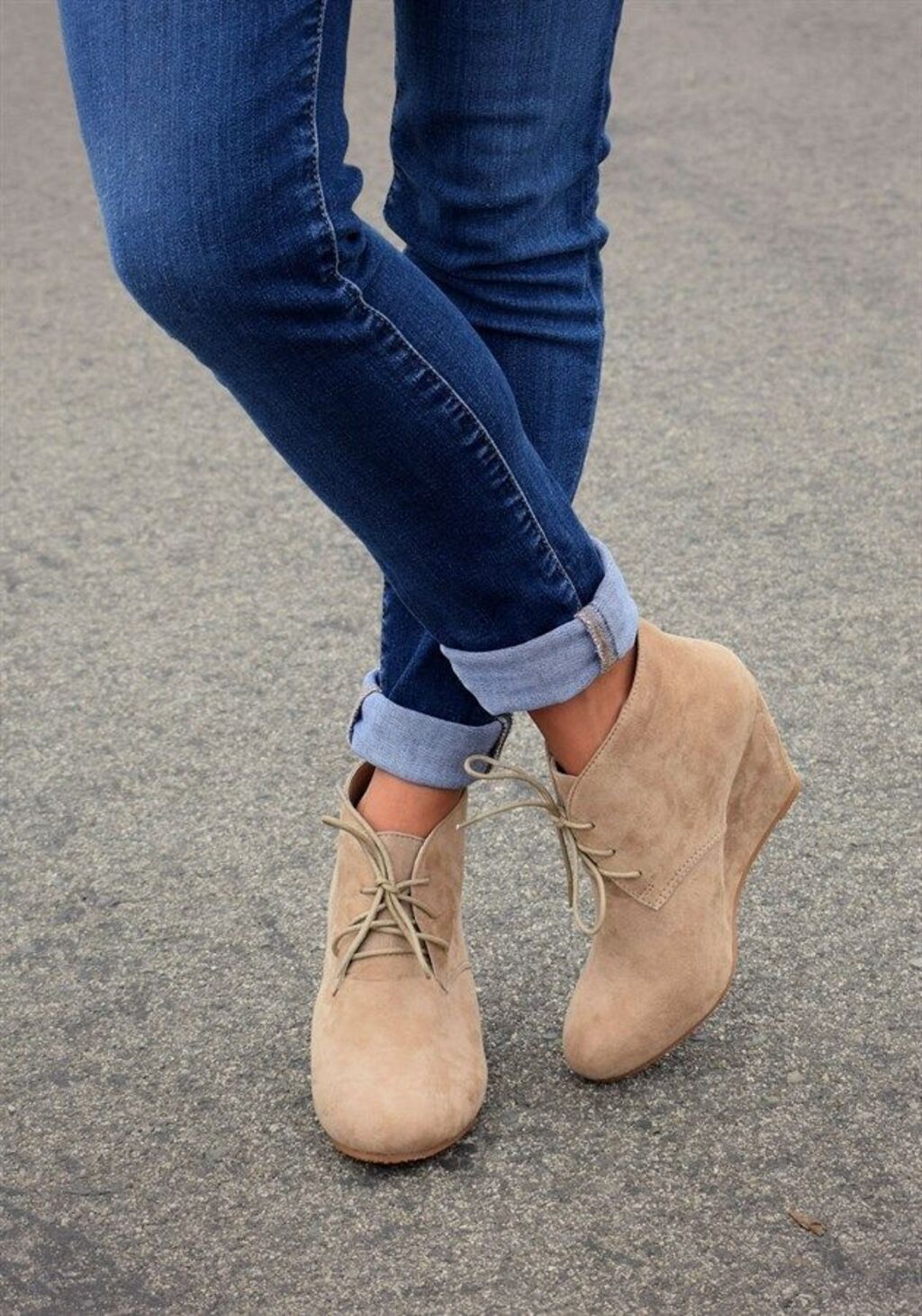 Source: pinterest.com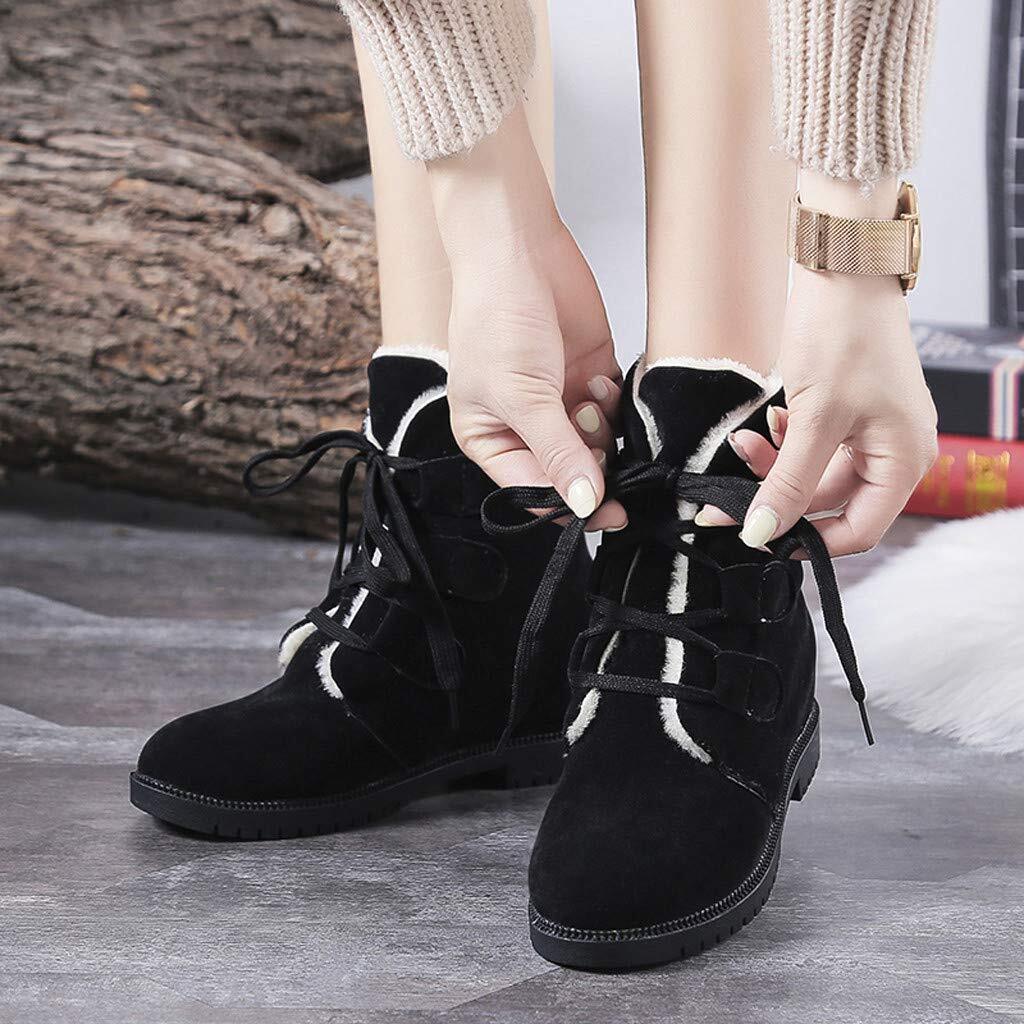 Source: shoeworld.copm
Wearing heels to a music concert is not the ideal thing. Still if you want to get a few inches higher, go for wedge booties. They are one of the greatest options. These shoes look amazing when you wear them with skirts, dresses, and jeans.
Summing Up
Heading for a rocking music concert soon?
Don't forget to go for the above outfit ideas! They will altogether help you look your best while you catch the right beat and rock it.
for more, you can browse through Fashionterest.