Since 1873, denim has been one of the most popular fashion trends. Today it's as fashionable as ever and has become a staple product. Because of the pandemic and corresponding lockdown, many have forgotten how fitted denim feels and have made peace with stylish loungewear styles. 
But since we've accepted it as the 'new normal' and have been returning to the routine, wearing jeans daily feels different. But we want you to know that denim doesn't have to be limited to fitted, skinny jeans. So, here are some of the types of denim fits to add to your collection this year without further ado!
High-Rise Slim Fit Blue Jeans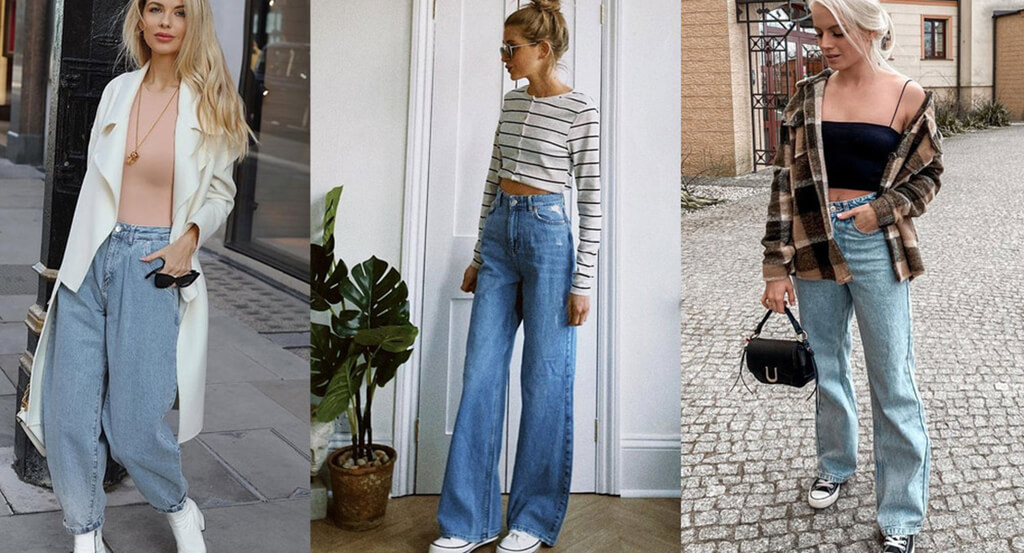 Source: komodopos.com
Your number one choice of bottom wear should be high-rise, slim-fit jeans, essential for every woman and a wardrobe staple. These bottoms are comfortable and have a chic appearance when worn with an appropriate top.
Additionally, you can coordinate a simple high-rise slim-fit pair of jeans with almost anything. You can make your look casual, stylish, and even formal by just throwing on a blazer on top – it's that easy! 
Mom Jeans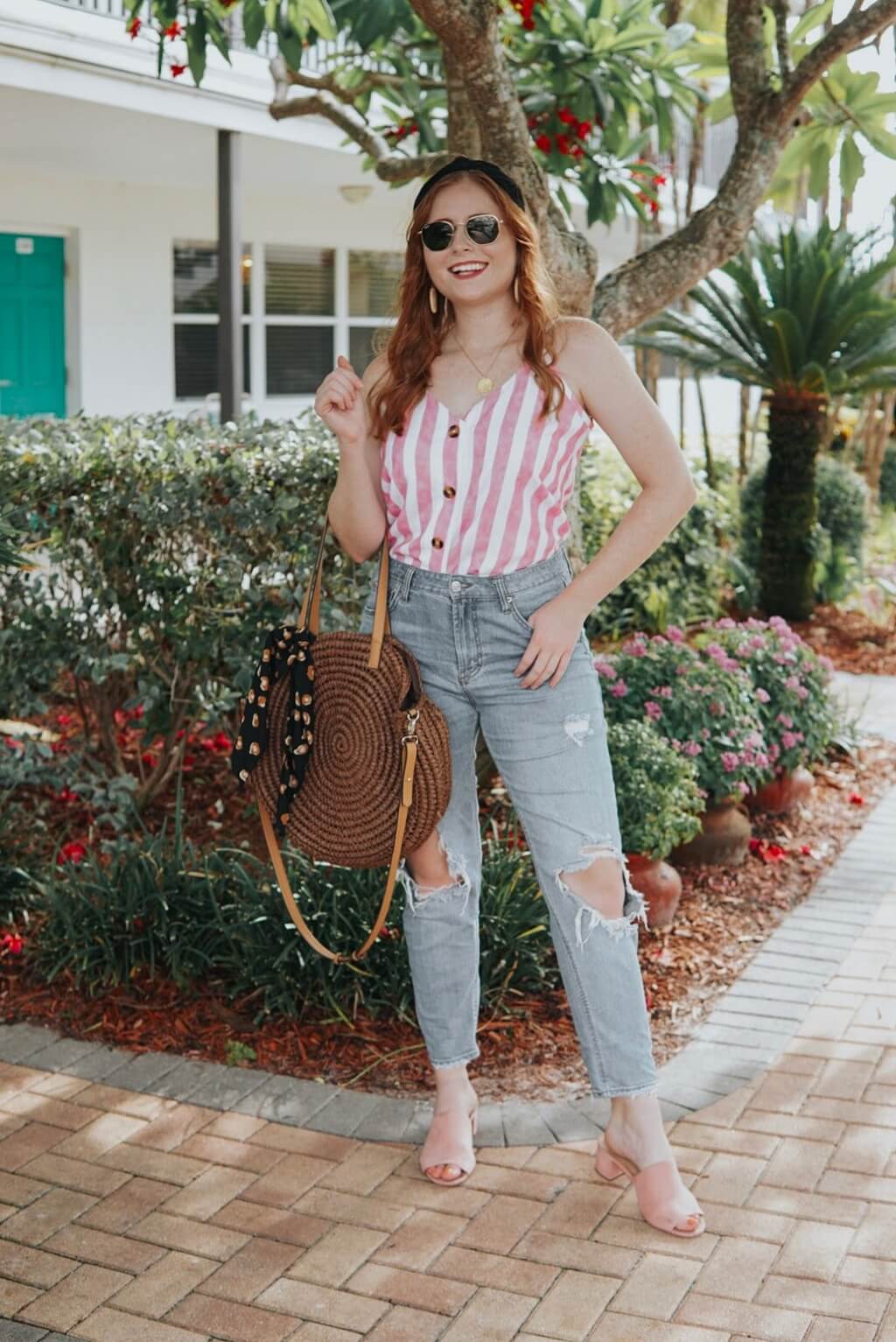 Source: blogspot.com
Mom-fit jeans are another must-have bottom wear. These high-rise tapered jeans are the perfect fashion fit and are appreciated universally. They are loved for the right amount of room they provide to the legs and the cool vibe they give out. You can pair these jeans with cute cropped tops or flannel shirts and wear trainers or bold footwear to complete the look. 
Black Skin Fit Jeans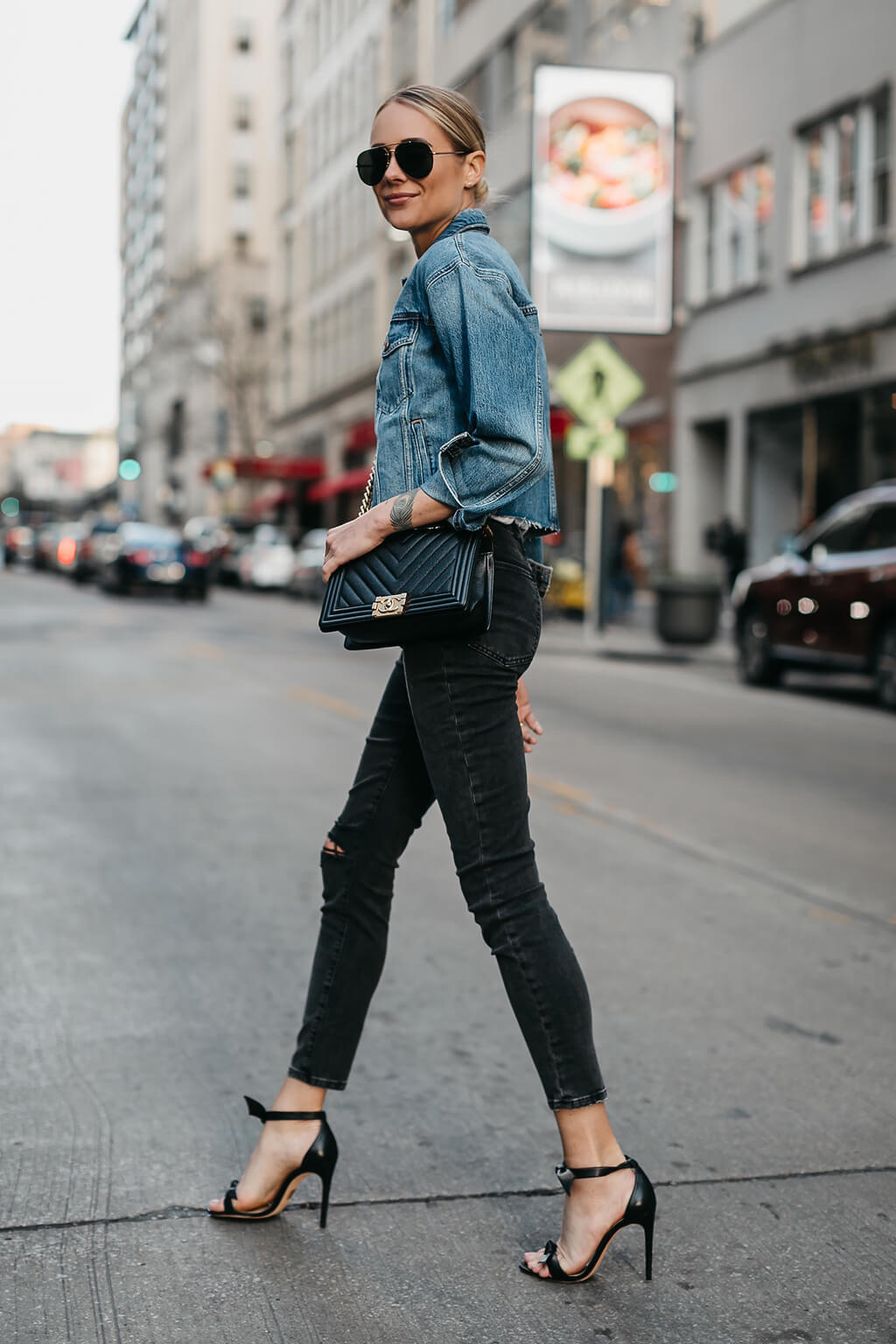 Source: fashionjackson.com
We all need the classic black hues for tops, bottoms or dresses. Hence, adding a good pair of skinny black jeans to your wardrobe is necessary. They aid in making the body appear lean and tall. 
Additionally, they are low maintenance without any worry of stains. Hence, you can wear these jeans to almost any place- and occasion. Just pick the right tee, and you're good to go!
Wide-Legged Denim Bottoms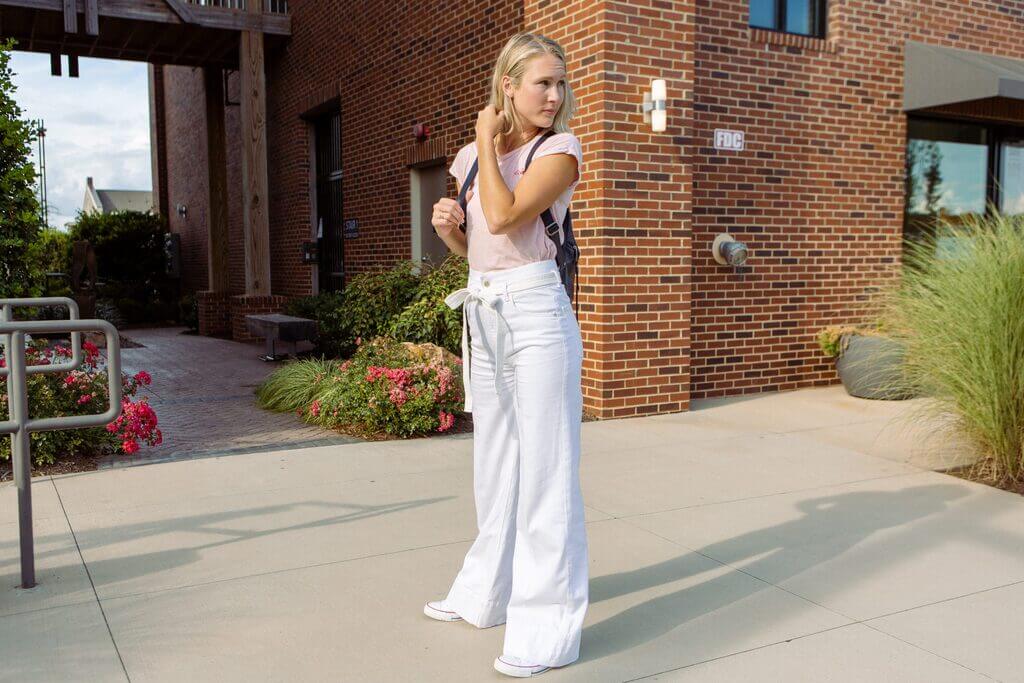 Source: themomedit.com
Wide-legged jeans have come back in recent years, and people love the looks curated with them. They are style statements and offer a lot of versatility. Additionally, the spacious feeling at the ankles makes them suitable for any occasion. 
Wide-legged denim jeans are a massive hit for dates, malls, offices, etc. You can't afford to have these jeans in your closet.  
Boyfriend Jeans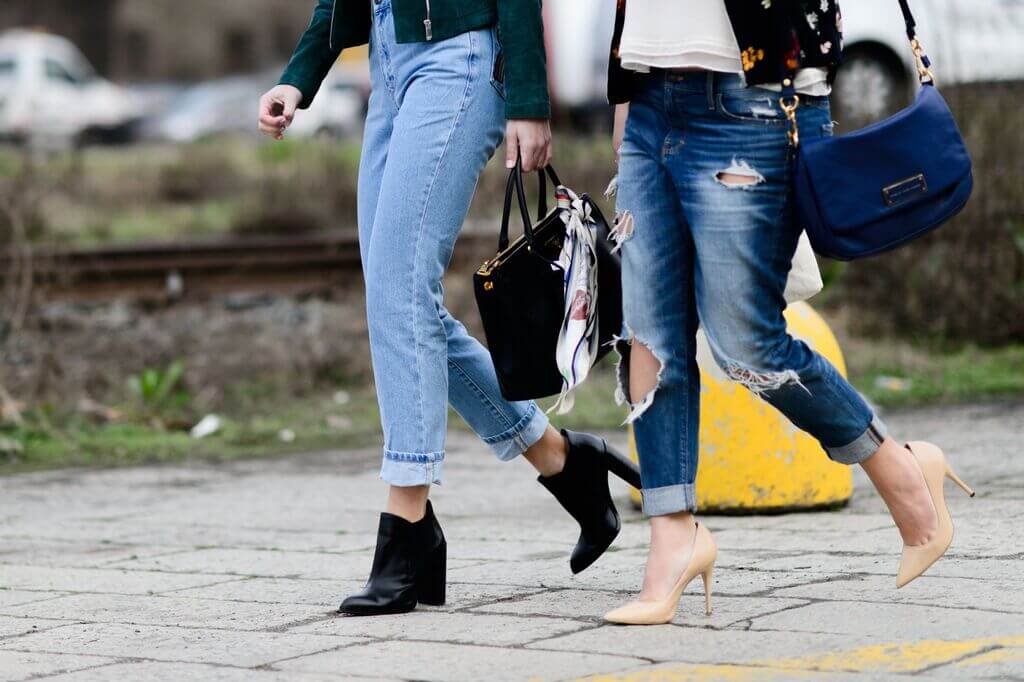 Source: hearstapps.com
The phenomenon of stealing clothes from your boyfriend's wardrobe is well-known. But hold up, isn't picking well-fitting jeans in your size with the boyfriend like fit even better? Boyfriend jeans have a relaxed and slouchy fit but aren't always baggy. You can style this loose-fitting pair of jeans with fitted crop tops, in-shirts or tucked-in casual t-shirts. 
If you prefer an oversized look, you can style an oversized t-shirt with a baggy fit and a pair of sneakers. Boyfriend jeans are a must-have in every girl's wardrobe for days when you want to take a break from the fitted skinny jeans but yet want to keep rocking at your fashion game. 
Bootcut Jeans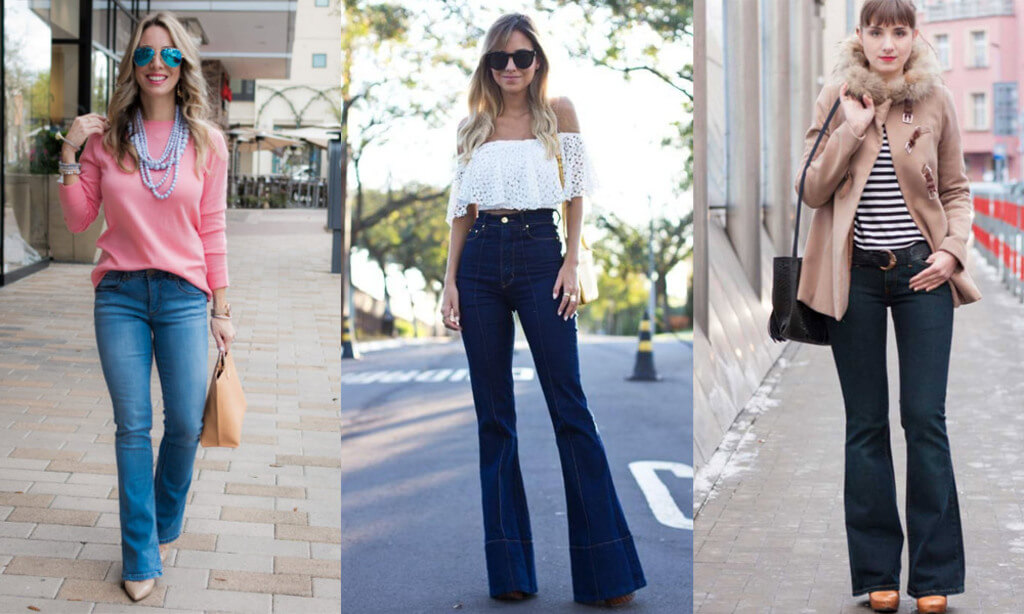 Source: wp.com
Another vintage style rebooted by millennials and gen-z is the uber stylish bootcut jeans. Fitted from the thighs and flared from the knees, this style of jeans dominated the fashion circles in the 60s and 70s. Since then, it has made a comeback and how. It has quickly gained popularity and become a mass favorite. 
You must stock up on mid-variant blue bootcut jeans and pair them with a loose-fitting crop t-shirt in white for a relaxed coffee look. Alternatively, you could pair fitted crop tops in bright colours like orange, red and yellow with large hoops to channel the total retro vibe. Bootcut jeans also work well with tucked-in shirts, so feel free to rehash your old formal shirts into a chic and classy errand run or evening coffee look. 
Also Read: Most Fashionable Jeans You Can Find in a Korean Store
Straight Jeans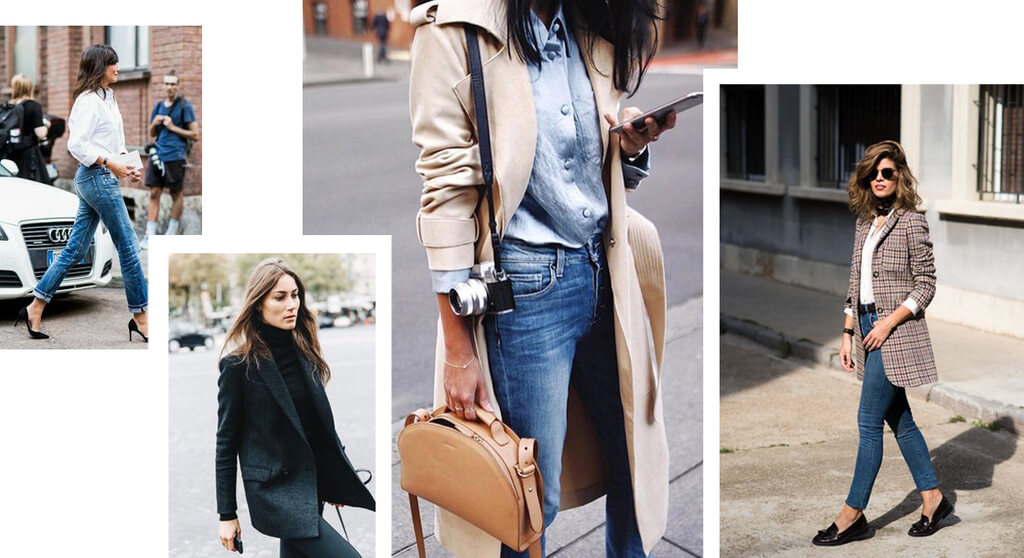 Source: mariefranceasia.com
Not quite fitted, not quite baggy, straight jeans can be the holy grail of those who like to float somewhere in between wearing skinny fits and flared denim jeans. Straight jeans have a relaxed fit through the thighs right down to the ankles and are the comfiest of the lot. You can wear them at work with a formal shirt or easily style them for informal occasions with fancy tops or basic crop t-shirts. 
Because denim clothes have the greatest resilience to wear and tear, jeans were originally designed for miners operating in harsh environments. Naturally, buyers treated it as an investment; a sentiment carried over into the present. Considering it is a fashion investment, one must look for the highest quality and variety.
Safe to say, ONLY has you covered with its range of fits and unparalleled quality.