Models are the pinnacle of beauty, grace, and glamor, especially female models. They handle styles and accessories with ease, exuding an alluring charm. What lies underneath this mannequin-like facade is their persistent drive to refine their image for the audience.
Today, models have become an inseparable part of the fashion industry. There's hardly any fashion show or a brand making it big without the models rallying for it. With hundreds of beautiful women participating in the race to be the "Next Super Model," here are a few names that have graced the audience with their charisma and beauty over the years. Let's look at the curated list of the top 10 most beautiful female models in the world.
1. Kendall Jenner: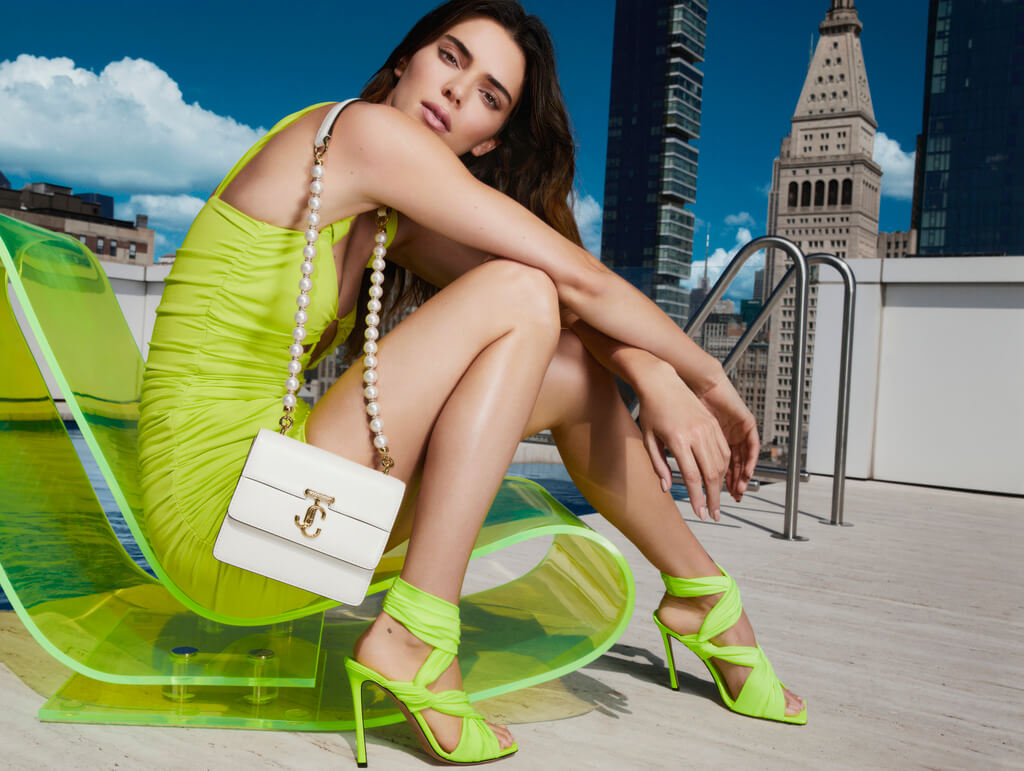 If you run a Google search for the world's top beautiful female models, Kendall Jenner's name is definitely going to claim the top spot. Kendall Jenner is a member of the Kardashian-Jenner family clan but has maintained a low-key presence initially.
She was born on November 3, 1995, and, at a very young age, rose to fame. Her mother's name is Kris Jenner, and her father's name is Bruce Jenner, now (female) Caitlyn Jenner.
Kendall first appeared in the family reality TV show, "Keeping Up With Kardashians," which enjoyed a successful run for nearly 15 years from 2007 to 2021.
Kendall became one of the early risers in her modeling career by doing some modeling at the age of 14 and then started walking the runways at the age of 18. Not to deny, she stole the show and continues to do so with elegance and magnetic allure.
Kendall outshines various international Vogue editions and secures a coveted spot in the list of the world's highest-paid models by Forbes.
The beauty has nearly 294 million followers on Instagram, which makes her an iconic fashion model in the industry.
2. Cara Delevingne:
As her Instagram bio states, "Embrace your weirdness," and Cara Delevingne does embrace it with charm. She is young, natural, bold, and beautiful, a perfect blend of qualities that is required to be on the list of female most popular models.
Cara Delevingne was born on August 12, 1992, in London. She is an English model and a famous actress who won Model of the Year at the British Fashion Awards in 2012 and 2014.
Cara began her journey with a brief role in the 2012 film adaptation of Anna Karenina by Joe Wright. Ever since then, there has been no looking back. She is touted as one of the popular fashion models whose runway walk is as graceful as her. Cara Delevingne effortlessly walked in nine shows at New York Fashion Week and 8 in London, thereby paving her way towards the next supermodel. Her captivating presence is much adored by fashion enthusiasts.
3. Gigi Hadid:
Believe it or not, this star began her career at the age of 2. She possesses a classic personality that can make your heart skip a beat. Gigi Hadid was born on April 23, 1995, and her full name is Jelena Noura Hadid.
She is an American Model who made her name in the list of Top 50 Models ranking at Models.com. She was in a relationship with Zayn Malik, with whom she is co-parenting a baby girl.
With her striking beauty and rising popularity on social media platforms, she charges $300,000 per Instagram post for some sponsorship. Her influence in the world of fashion and entertainment is commendable!
Gigi Hadid received several accolades in her field, like the First Annual Fashion Los Angeles Award Models of the Year 2015, TRL Awards Best Looks, and British Fashion Awards International Model of the Year 2016.
She has acted in films like Virgin Eye, MasterChef, The Real Housewives of Beverly's Hill, and Pirelli Calendar.
Her fame rose beyond movies and theaters. She has appeared in a total of 45 appearances in various Vogue magazines.
Gigi Hadid Collaborates with popular brands like Elie Saab, Versace, and Miu Miu. Tommy Hilfiger and Fedi are highly talked about.
4. Karlie Kloss:
Do you remember that youthful face that graced Calvin Klein's Spring 2008 show? It belonged to none other than Karlie Kloss, who was hardly 15 years old when she made her stunning runway debut. Born on August 3, 1992, Karlie is not just a young and beautiful female model but also a dynamic entrepreneur and a dedicated philanthropist.
In addition to her modeling career, she also grabbed the esteemed title of "Victoria's Secret Angel" from 2013 to 2015. Besides her beautiful journey on the runway, she also holds an interest in technology. Kloss is a computer programmer and owns a platform named Kode with Klossy. This super successful model personifies beauty with brains so elegantly, and her journey continues to inspire and impress.
5. Adriana Lima: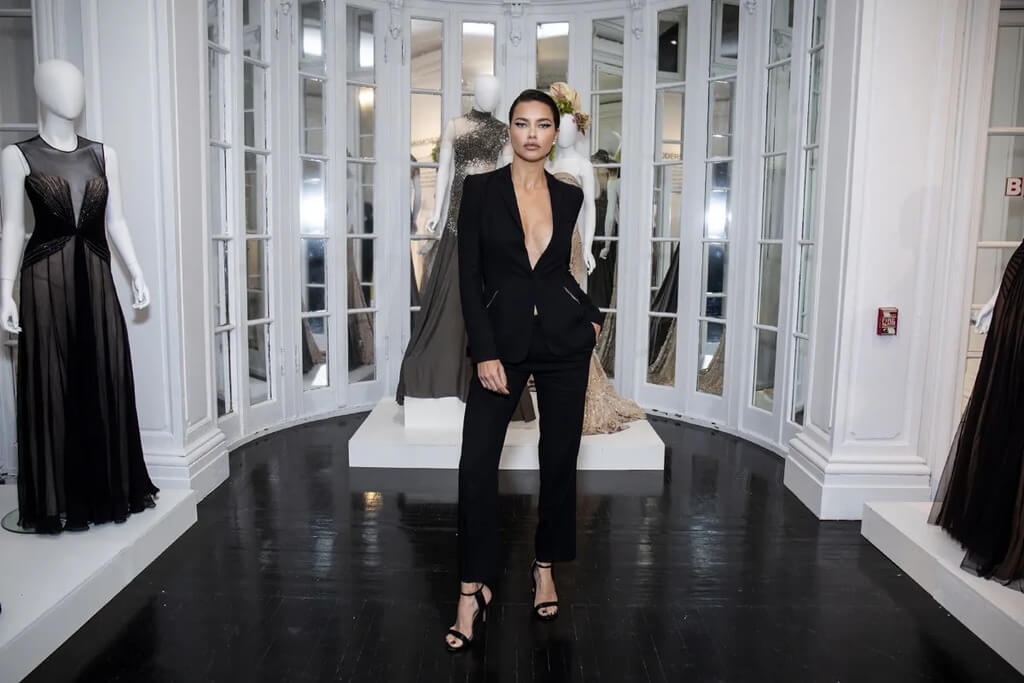 Adriana Lima is not only one of the stunning personalities but also holds the remarkable title of being the longest-running model for Victoria's Secret Angel, from 1999 to 2018. She was born on June 12, 1981 in Bahia, Brazil.
To everybody's surprise, Lima never considered entering a modeling career. However, her friend insisted Lima accompany her for the audition. Little did she know, her path to stardom was already set. Her popularity kicked off when Lima secured first place in Ford's Supermodel of Brazil contest.
Slowly yet confidently, she ran the catwalk for big designers like Blue Man, Fashion's Night Out, Carmen Marc Valvo, and many others. She also became the GUESS girl in 2000. Her journey into the fashion world is indeed commendable.
6. Miranda Kerr:
With three beautiful children and an eagerly awaited fourth, Miranda Kerr is a vision of beauty. She has a chubby face adorned with a dimpled smile. Adorable, isn't it?
Born on April 20, 1983, in Sydney, Miranda Kerr is the daughter of John Kerr and Therese Kerr. Her career in modeling began at the tender age of 13. She participated in the Dolly magazine Impulse model competition and won it in 1997. Miranda Kerr gained the spotlight in the media and soon became the most sought-after face in the industry.
Miranda also wears another hat as the Founder and CEO of KORA Organics, a certified organic skincare brand.
7. Bella Hadid:
Looks like the Hadid sisters are ready to set the ramp walk on fire with their modeling prowess. Modeling runs in their family. Bella Hadid was born on October 9, 1996, in Washington, DC, and was bestowed the name Isabella Khairiah Hadid after her paternal grandmother. However, she chose to shorten down to Bella Hadid for reasons unknown.
Talking about her modeling career, she began modeling commercially for Flynn Skye at the age of 16. Bella was a fashion enthusiast and did a few more modeling projects, such as Lesa Amoore's "The Swan Settings" and Holy Copeland's "Smoking Hot."
The turning point in Bella's life came in 2014 when she signed with IMG Models, a move that would change the trajectory of her career forever. It was never coming back from there. She graced the runways for Tom Ford, amfAR, Victoria's Secret Pink Holiday campaigns, Tommy Hilfiger, Jeremy Scotts, and many other popular names. Walking for Chanel was one of her great achievements.
Related: Best Of Bella Hadid Street Style Outfits To Follow
8. Candice Swanepoel:
Guess who graced the Victoria's Secret Pink Carpet this year– None other than the captivating Candice Swanepoel. Candice is a South African supermodel born on October 20, 1988.
She is majorly popular for her association with Victoria's Secret, a brand she has become synonymous with. Even though she is 34 years old, her achievements are skyscrapering. In fact, she was ranked 8 on the Forbes top-earning models.
Candice is a blend of hot, bold, and beautiful female models with a perfect face for lingerie brands. Alongside Victoria, she has also walked runways for Fendi, Chanel, Tommy Hilfiger, Michael Kors, Donna Karan, Jason Wu, and others.
9. Doutzen Kroes:
On our list, we have this veteran Dutch blonde model on the list, Doutzen Kroes. She was born on January 23, 1985, in the Eastermer Village. Doutzen comes from a humble background where her mother was a nurse, and her father was a psychotherapist.
What might come as a surprise is that much like her parents, Kroes aspired to become a professional speed skater. However, her tomboy look did wonders for her. Doutzen Kroes won "Model of the Year" on Vogue.com and became the showrunner of many Vogue covers. In 2010, she also grabbed the face of Victoria's Secret Angel, which elevated her to international stardom. She possesses the looks to die for.
10. Liu Wen:
Liu Wen, the Chinese model, boasts a history of breaking records in the fashion industry. She has walked for an astonishing 74 shows across fashion capitals in New York, Paris, Milan, and London. Her presence on the runway itself makes a profound difference. Liu Wen is also considered to be the first Chinese Supermodel who ever walked the ramp for Victoria's Secret.
Liu Wen was born on January 27, 1988 in China. She began her acting career by participating in the New Silk Road World Model Competition. Well, her only intention for participating was to win the Computer. But it looks like destiny had some other grand plans for her. Liu struggled but managed to create a spot for herself in Chinese Vogue, Burberry, Chanel, Calvin Klein, Dolce & Gabbana, and Hugo Boss. Liu Wen is often referred to as "China's first bonafide supermodel."
11. Barbara Palvin:
How could we possibly forget the stunning Barbara Palvin, an Armani Beauty Ambassador who deserves a prominent spot on this list? Barbara Palvin was born on October 8, 1993, in Hungary. She was discovered by a scouting company on the vibrant streets of Budapest. With her charm, she impressed the scouts and got her first editorial assignment in 2006 for Spur Magazine.
After successfully completing several more assignments, Barbara decided to move to Asia and continue her journey into modeling.
Palvin's mesmerizing smile and eternal beauty graced the cover pages of L'Officiel, Vogue, Marie Claire, Glamour, GQ, and Victoria's Secret.
Final Words:
Well, We could continue to elaborate on the beauty and accomplishments of these beauty models endlessly, but let's conclude this tribute to the incomparable top beautiful female models with admiration. Thank you!
In Case You missed it!