After watching so many movies over the years, we have realized that blonde actresses have made significant changes in the industry. They have achieved many awards for their exceptional work.
This blog is dedicated to all the blonde actresses in Hollywood, who made us laugh, cry our heart out and get as emotional as possible, from the F.R.I.E.N.D.S' fashionable character to the Bombshell's lead role.
The list contains both well-known and not so famous blonde actresses who have racked up multiple Golden Globe, Academy, and Critic's Choice awards in their acting and professional career.
List of Famous Beautiful Blonde Actresses
Cate Blanchett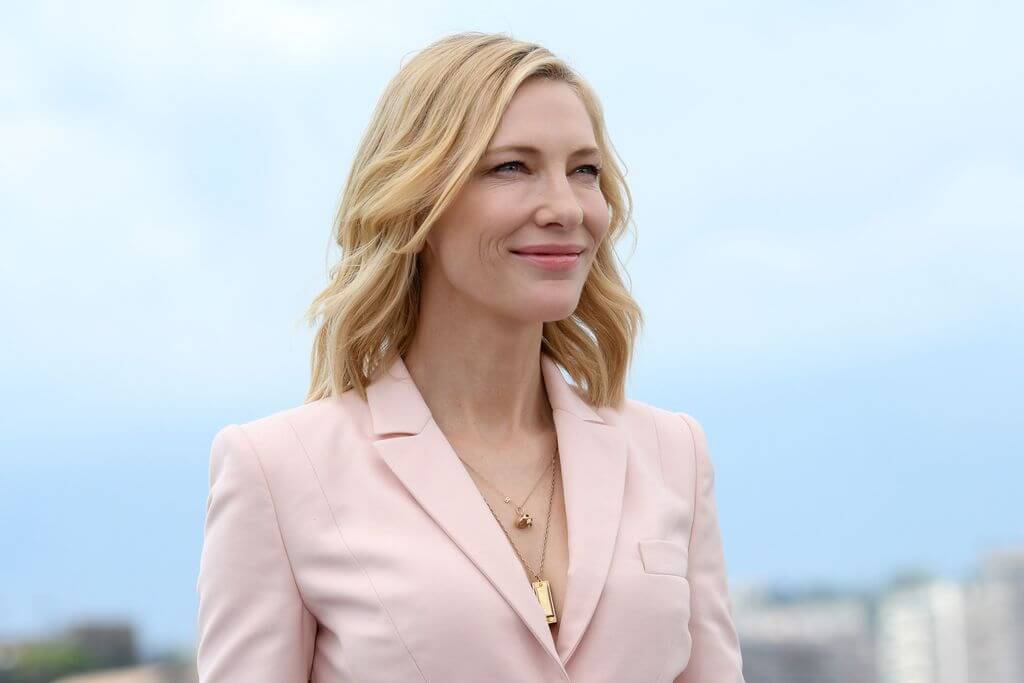 Source: pagesix.com
Birth Date: 14th May 1969
The actress from the 90s has won over the hearts of many with her classical roles in Cinderella, Elizabeth, The Aviator, Lords of The Rings, and many more. As of now, she is 51 years old with two other professions apart from being an Australian Actor. She is a producer, and theatre director as well.
Not just the lead role as the positive character she has also slayed the role of villain in Marvel movies. Her signature look is the short blonde wavy hair and she slays it very well. 
Cate Blanchett Famous Movie? Cinderella and Lord of The Rings
Cameron Diaz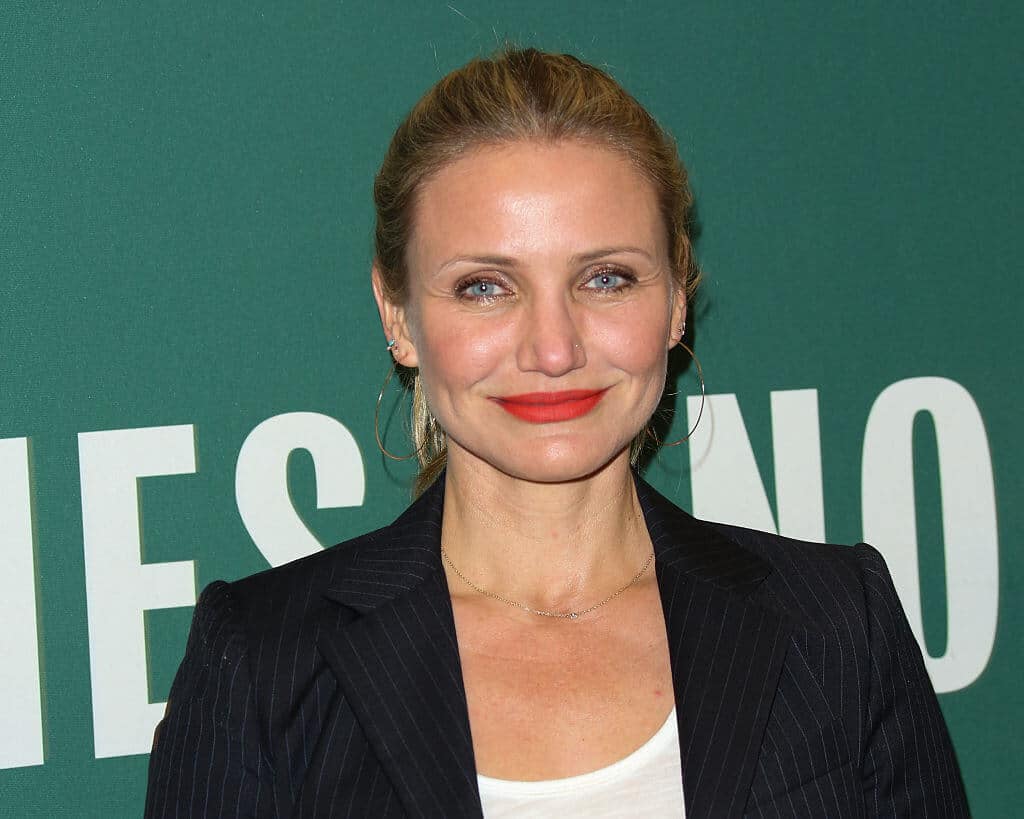 Source: cheatsheet.com
Birth Date: 30th August 1972
An American actress with amazing talent landed in Hollywood with the comedy genre movie 'The Mask.' She didn't only win hearts, but as years went by she became the go-to actress for most of the producers for her adaptability in acting skills. 
She can literally go from nicest women to being the edgy sinister in the other. She was last seen in Annie as Miss Hannigan. For almost two decades, she has been nominated four times for Golden Globes.
Cameron Diaz's Famous Movie? Being John Malkovich
Jennifer Aniston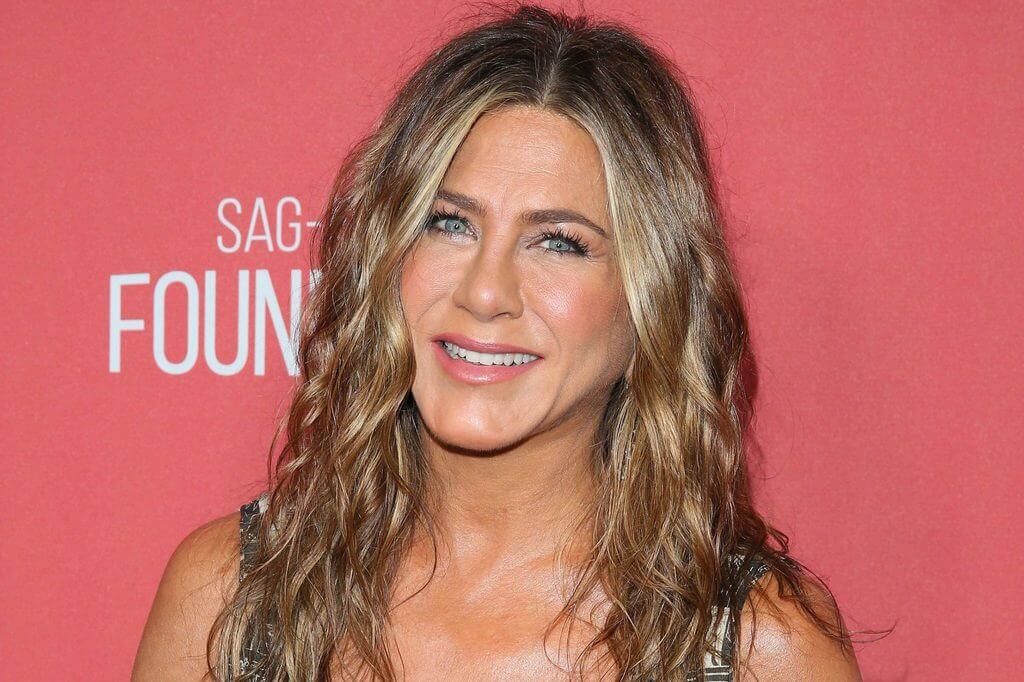 Source: onecms.io
Birth Date: 11th February 1969
Jennifer Aniston is a humorous and funny blonde actress in the industry who is known for the role of Rachel Green in one of the most famous web series – F.R.I.E.N.D.S. 
The American actress made her debut with the comedy science fiction movie Mac and Me in 1984. Though there aren't many notable roles of her, the FRIENDS gave her the platform that made her famous for eternity. Apart from that, she is also known as the former Brad Pitt.
Among many awards, she has also won the Golden Globes Award for Best Performance in the year 2002 for FRIENDS. She was last seen in Murder Mystery in 2019.
Jennifer Aniston's Famous Movie? Office Space
Blake Lively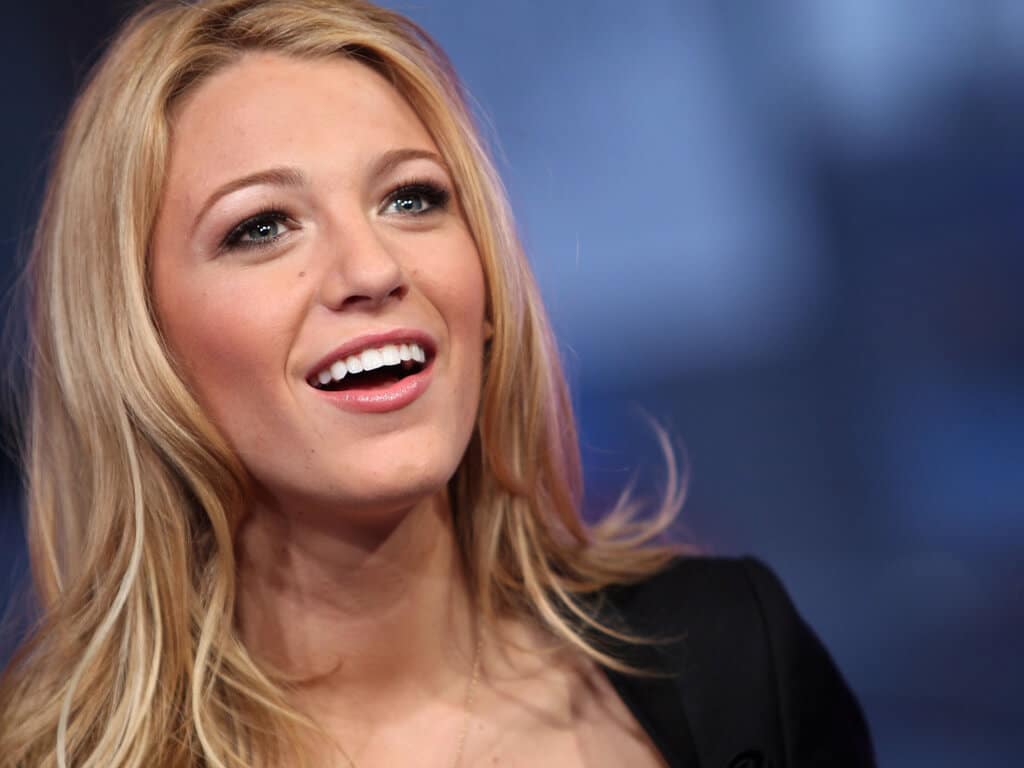 Source: wmagazine.com
Birth Date: 25th August 1987
With Trixie's role in Sandman (1998) she got her debut in Hollywood. However, after completing high school she bagged the big break as a co-starring role in The Sisterhood of Traveling Pants (2005).
Since then she has worked harder and harder to get where she is now. You might know her as Serena van der Woodsen from Gossip Girl or Nancy from The Shallows. Her entire family is in the Hollywood industry as an actor, actress, and talent manager. Acting is in her blood.
She didn't have blonde hair naturally but after Gossip Girl's role. You might have seen her in blonde haired look many times. Blake has even indirectly proved to the media her extra love for blonde hair as compared to her Brunette tone. Currently, she is married to Ryan Reynolds, an American-Canadian Actor.
Blake Lively's Famous Movie? The Shallows
Also Read: Best Female Villain Names List of Hollywood
Charlize Theron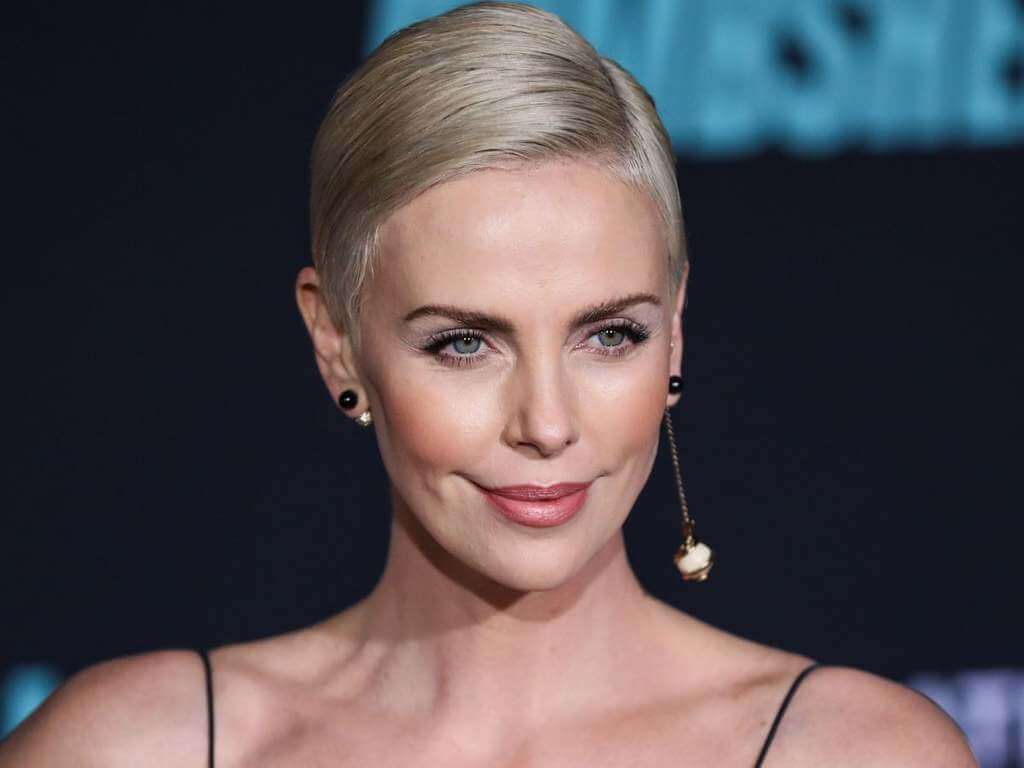 Source: guim.co.uk
Birth Date: 7th August 1975
Charlize Theron, an American-South African actress is tall and beautiful. From jam-packed action movies to sensitive and emotional ones, Theron has portrayed every role with full energy. She debuted with a non-speaking role in the movie Children of the Corn III (1995).
The break-through movie was The Devil's Advocate. However, she had already gained attention because of her non-avoidable beautiful looks. She is one of the platinum blonde actresses who has covered her face in full make-up for the movie Monster. Also, she has even bagged the Oscar for the role in Monster.
She has given blockbuster performances in Atomic Blonde, Bombshell, and was last seen in The Old Guard. Her upcoming film in 2021 is F9 (Fast & Furious 9), where she will be acting as Cipher the criminal mastermind and cyberterrorist.
Charlize Theron's famous movie? Atomic Blonde
Scarlett Johansson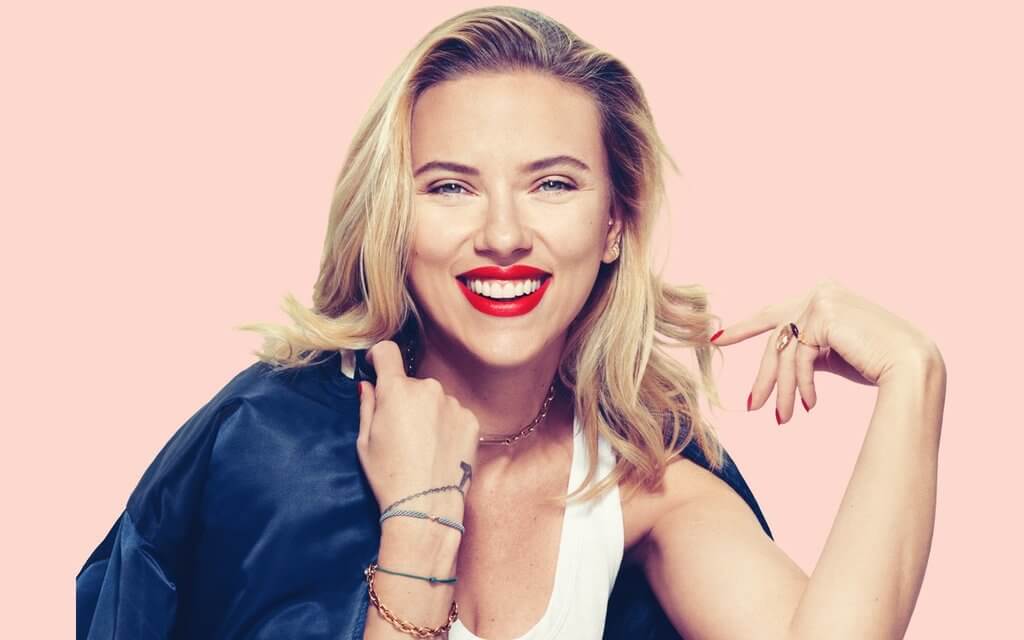 Source: parade.com
Birth Date: 22nd November 1984
The marvel women in the Hollywood industry is Scarlett Johansson. At the age of 12-years, she first appeared on the screen in the dark road comedy Manny & Lo. After the movie The Man Whispering the Horses, she gained many admirers for her beautiful looks and amazing acting skills.
Once she entered the MCU world, the acting, action, and amazing dialogue delivery with the expressions gained her more and more popularity and followers. From long hair to a pixie cut, she slays the look every time and everywhere. 
Scarlett is one of the most beautiful blonde hair actresses in Hollywood with her mesmerizing smile and killer eyes. She was last seen in the movie Jojo Rabbit and Marriage Story. She has three lined-up movie projects for the years 2021 and 2022 namely, Black Widow, Sing 2, and The Jungle Book 2.
Scarlett Johansson's famous movie? Avenger's Infinity War
Marilyn Monroe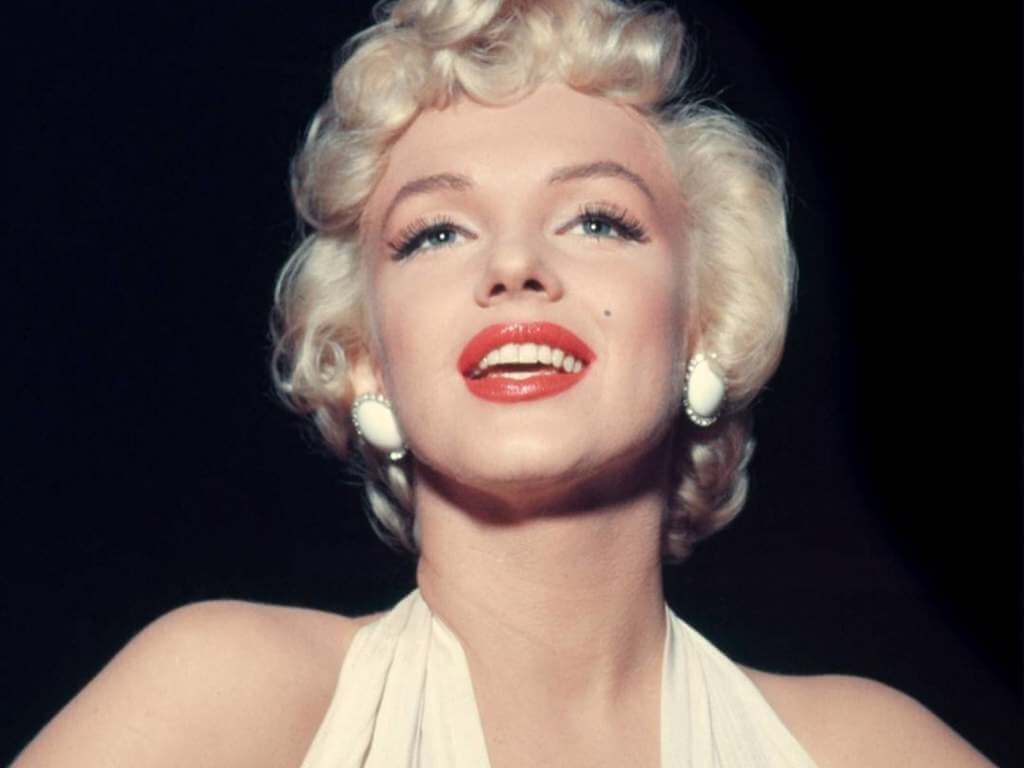 Source: discoverlosangeles.com
Birth Date: 1st June 1926 
Death Date: 4th August 1962
Marilyn Monroe, known as a blonde bombshell was an American actress, with a beautiful face and hair. Her first movie was Dangerous Years (1947), where she played a bit part of the waitress. She had performed in 25 films during her era and gained fame both positively and negatively.
Also, she was entitled with many names like the dumb blonde, white-hot sex symbol, foolish girl-woman, tragic victim, and many more. She became emblematic of changes towards sexuality. She was a strong supporter of feminism. 
Here are few quotes that describe it: 
"Imperfection is beauty, madness is genius and it's better to be absolutely ridiculous than absolutely boring."
"I am not interested in money. I just want to be wonderful."

"Give a girl the right pair of shoes and she'll conquer the world."
She was probably the only blonde actress that impacted the movie industry with her charisma and movies. Marilyn Monroe died at the age of 36 years (too young!).
Marilyn Monroe's famous movie? Gentlemen Prefer Blondes (1953)
Reese Witherspoon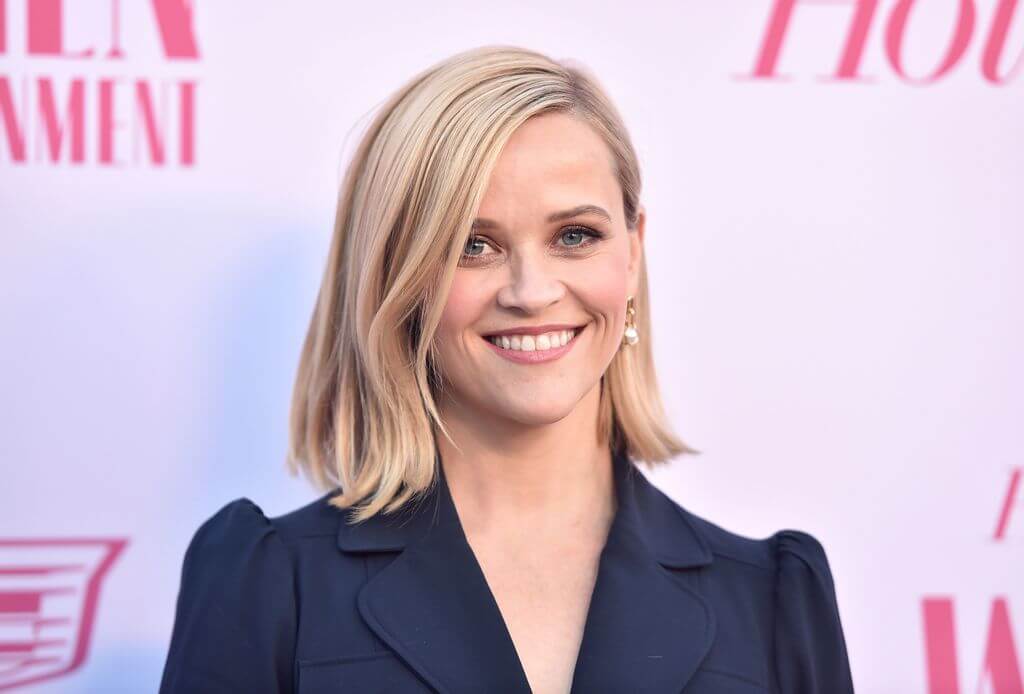 Source: observer.com
Birth Date: 22nd March 1976
Reese Witherspoon is known for the movie Legally Blonde, and it is obvious that she will be going to be on the list. The 44-year-old American actress debuted in the film industry in 1991 and The Man in the Moon. 
Apart from her, sweet and beautiful women, she is talented as hell. She has bagged many awards including Academy Award, two Golden Globe Awards, and a Primetime Emmy Award. She was last seen in Little Fires Everywhere.
Reese Witherspoon's famous movie? Legally Blonde
Amanda Seyfried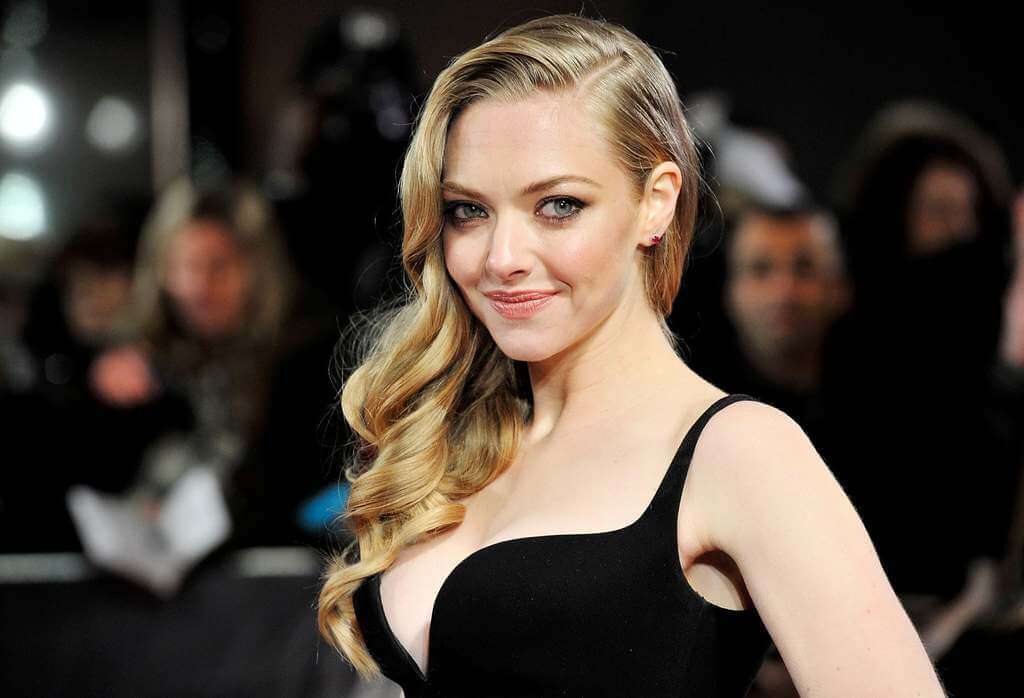 Source: popsugar-assets.com
Birth Date: 3rd December 1985
An actress, singer, and model Amanda Seyfried, was first seen in Mean Girls (2004) as Karen Smith and then in the recurring role of murdered Lily Kane on Veronica Mars. She has beautiful eyes with long platinum blonde hair.
Along with her beautiful looks, she is also admired for her acting in the biopic of infamous adult film star Linda Lovelace. She is one of the homely faces of the Hollywood film industry. The only thing that makes her look as beautiful as ever is her blonde locks.
Amanda Seyfried's famous movie? Mean Girls
Kate Winslet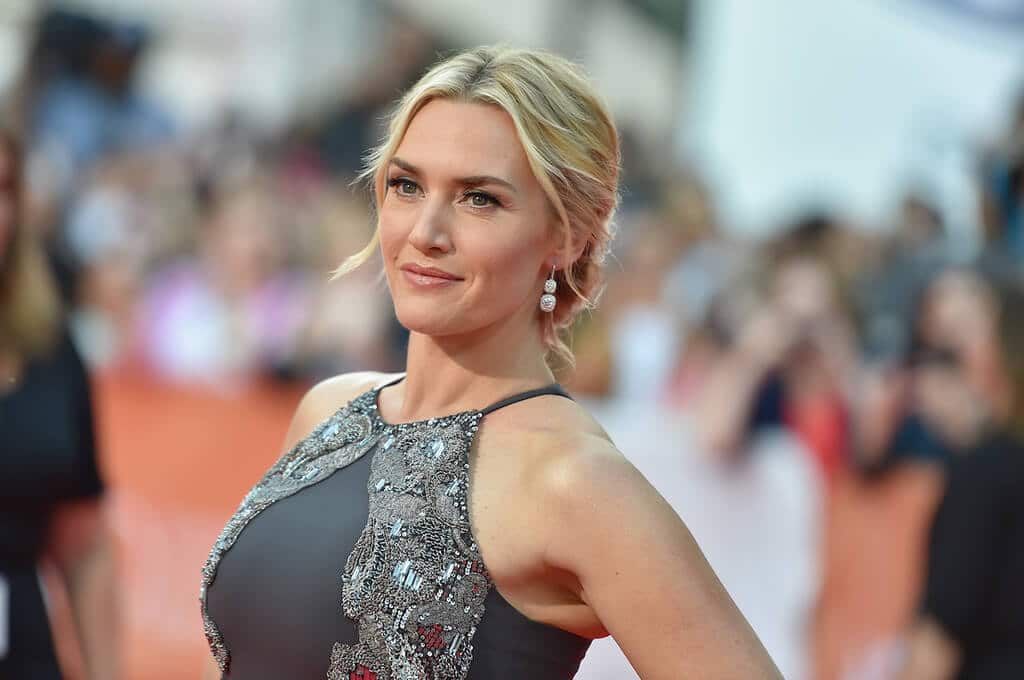 Source: cheatsheet.com
Birth Date: 5th October 1975
Kate Winslet is an English actress who entered Hollywood with the movie Heavenly Creatures in 1994. After that, she played multiple roles with different personalities and rocked every one of them. 
She also appeared in the Titanic in 1999 and gave blockbuster movies like Hamlet, Iris, War Game, The Holiday, Revolutionary Road, Black Bird, Contagion, and Ammonite. She is currently working for Avatar 2, which will be in cinemas in the year 2022.
Also, she is one of the actress you have won three British Academy Film Awards, and one of the few actresses who have won Academy, Emmy, and Grammy Awards. She has always looked stunningly beautiful with her long and wavy blonde hair, be it in an updo or left loose.
Kate Winslet's famous movie? Eternal Sunshine Of The Spotless Mind
Kristen Stewart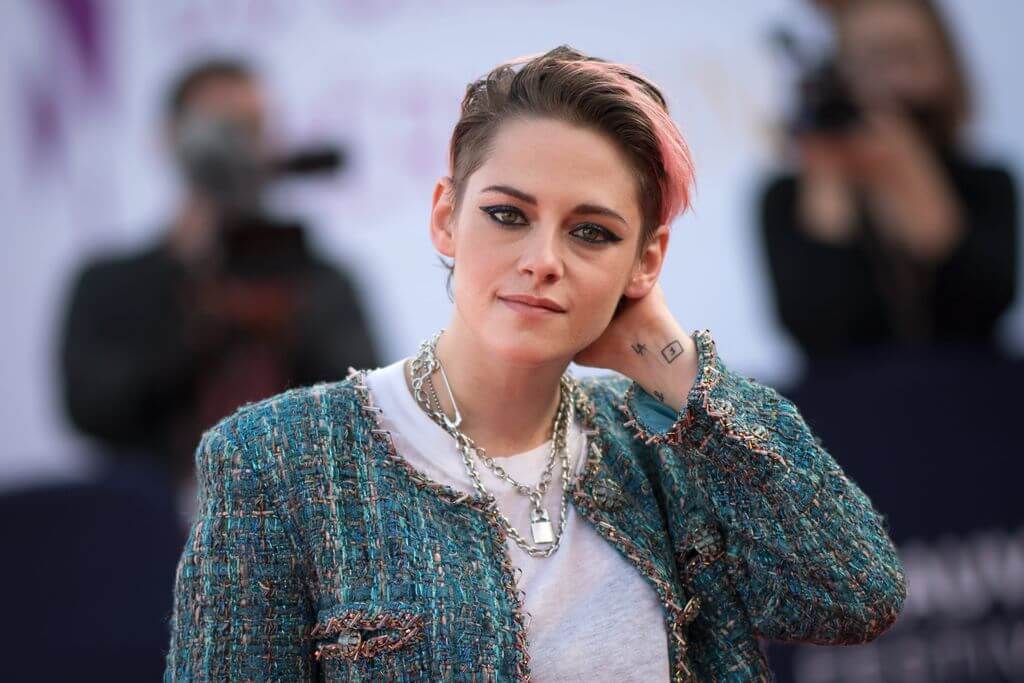 Source: observer.com
Birth Date: 9th April 1990
Kristen Stewart is famous for the role in the Twilight series as Bella Swan. The movie gave her immense popularity and following. She once told Howard Stern in an interview about the relation between her and screenwriter Dylan Meter.
She was first seen in Catch That Kid in 2004. At that time, she was only 14 years old. The cute little girl has grown to be one of the most beautiful blonde actresses in the Industry.
Kristen Stewart's famous movie? Twilight
Angelina Jolie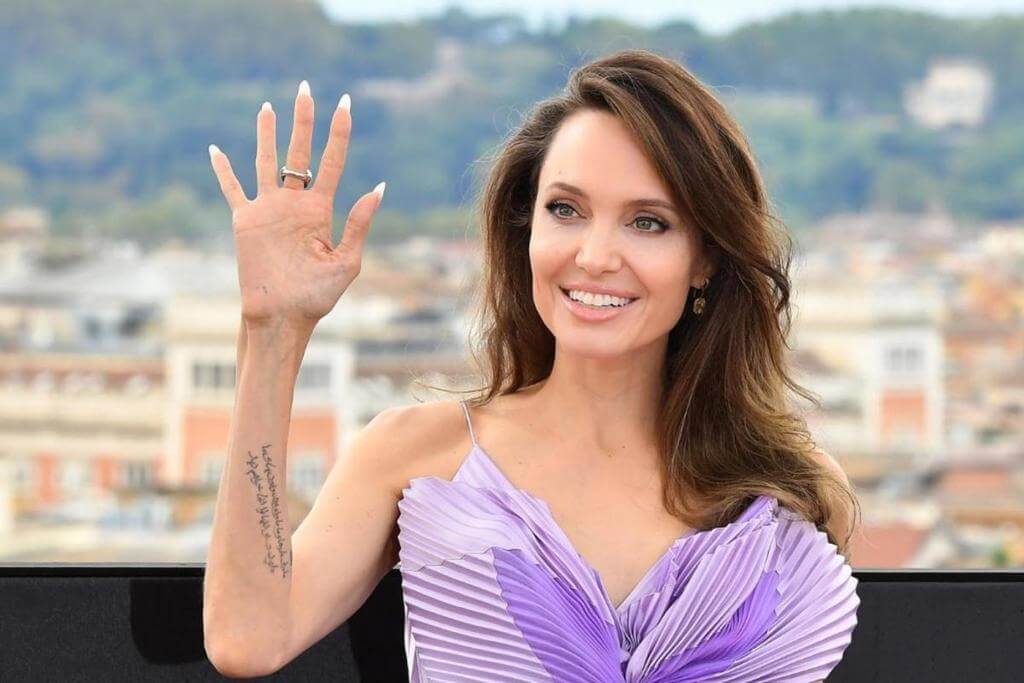 Source: newindianexpress.com
Birth Date: 4th June 1975
With a fantastic jawline and collarbones in the Maleficient movies series, she again mesmerized and inspired many women out there to stand for her own. She is one of the blonde hair older actresses in the industry, with the highest fan base.
The highest-paid actresses list had Angelina Jolie's name multiple times. She has many awards including an Academy Award and three Golden Globe Awards.
Angelina Jolie's famous movie? Girl, Interrupted (1999)
Emma Stone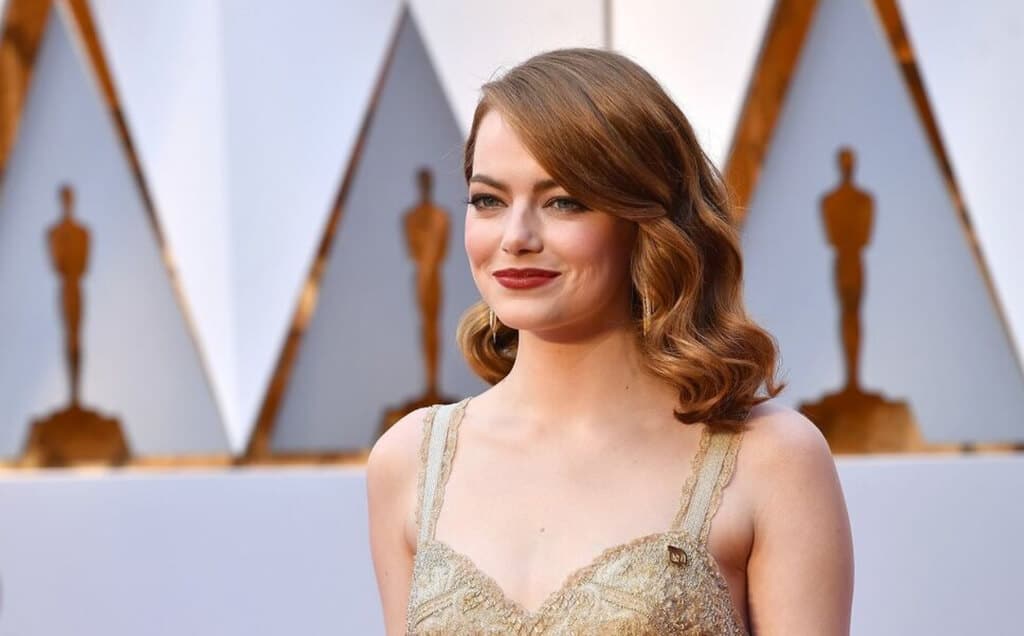 Source: platformmagazine.co.uk
Birth Date: 6th November 1988
You might not have seen her much in blonde hair look, but she is really a blonde. Although she launched her career with a redhead. She landed her first role in Superdad in the year 2005. Also, she can act in the movie genre, from horror and Sci-fi to romance and comedy.
She has worked in blockbuster movies like Zombieland, Easy A, Friends With Benefits, The Amazing Spiderman, Gangster Squad, and La La Land. Cruella is her upcoming film in 2021. Her accolades list has Academy Award for Best Actress in Lead Role for La La Land and has also bagged People's Choice and Critic's Choice award.
Emma Stone's famous movie? La La Land
Elle Fanning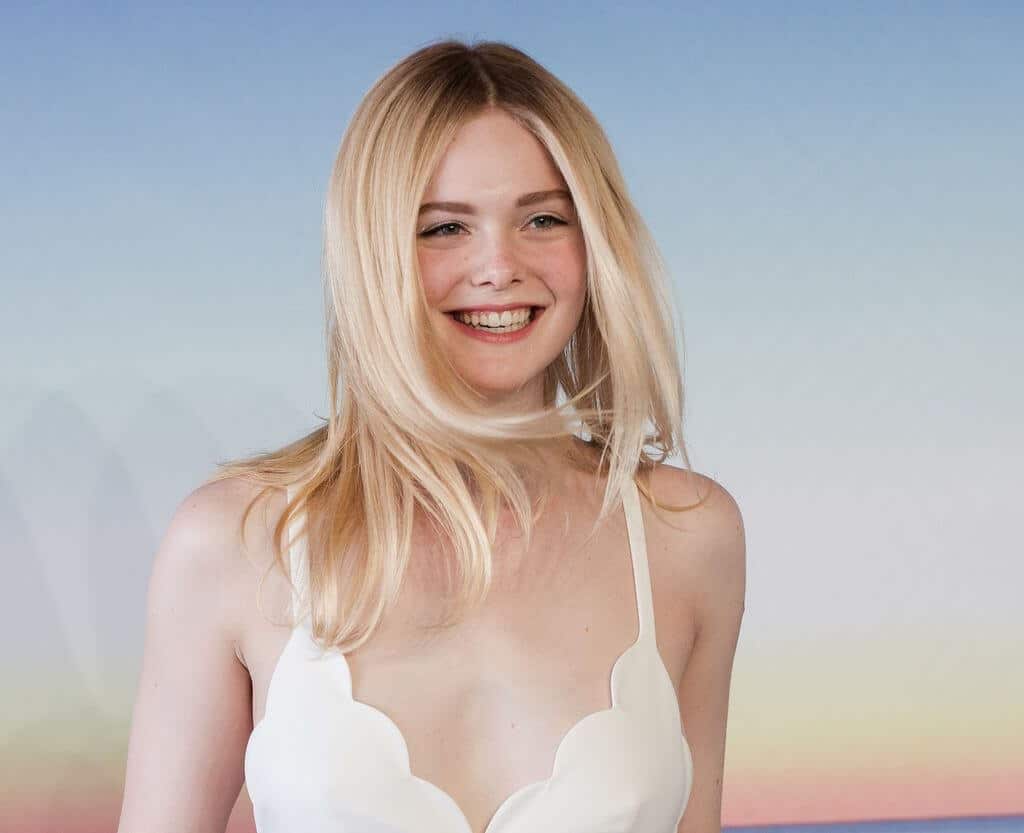 Source: byrdie.com
Birth Date: 9th April 1998
The 22-year old actress is one of the Fanning sisters and she is the youngest one. Both Dakota and Elle Fanning are in the Hollywood industry and working well. Also, she is one of the Blonde Actresses in her 20s with incredible movies behind her back for a successful career.
She debuted with the movie I am Sam in 2001 at the age of four and did the younger sister's role with her sister Dakota Fanning. She was the youngest judge in the Cannes Film Festival. As a child, she appeared in the movies like Babel, Phoebe in Wonderland, and Somewhere.
She did the role of Aurora in Maleficent: Mistress of Evil alongside Angelina Jolie.
Elle Fanning's famous movie? The Neon Demon (2016)
Kiernan Shipka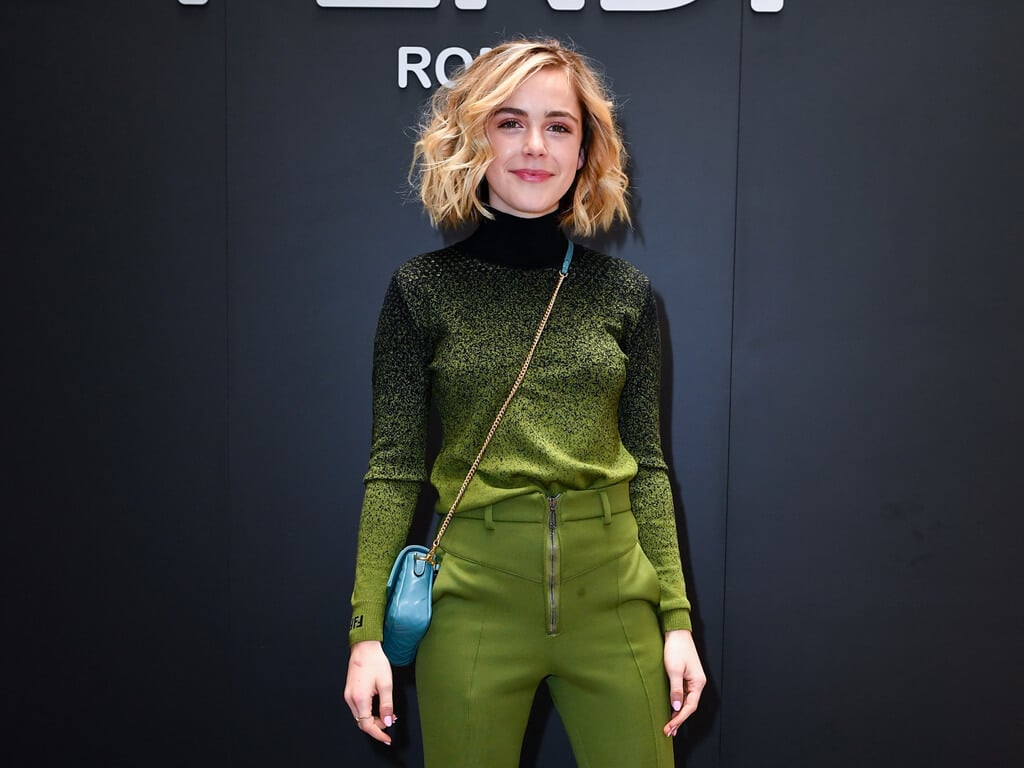 Source: wmagazine.com
Birth Date: 10th November 1999
The 21-year old American actress is well known for her role in Chilling Adventures of Sabrina and The Legend of Korra. At such a young age, she has proved her worth to the entertainment world regarding her acting skills and adaptability.
She made her debut in Hollywood with a short film, A Rag Doll Story, in 2009. With her cute smile and mesmerizing eyes, she is ruling over the hearts of many.
Kiernan Shipka's famous movie? Chilling Adventures of Sabrina
Nicole Kidman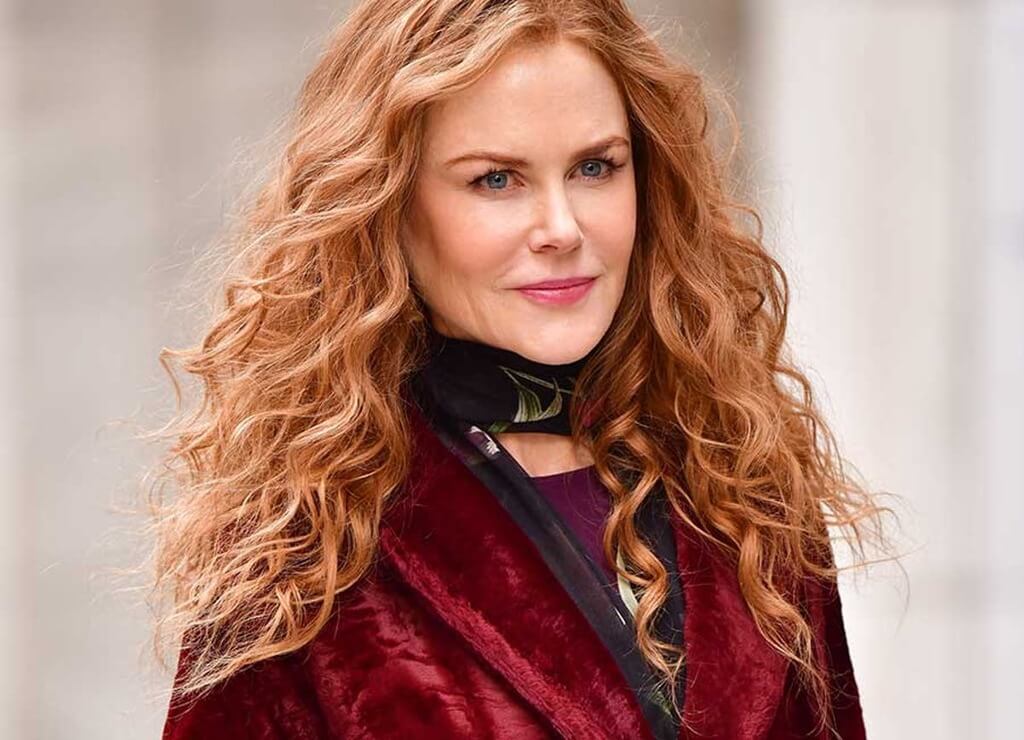 Source: mrf.io
Birth Date: 20th June 1967
Nicole Kidman's acting career started in Australia with the movies Bush Christmas and BMX Bandits in 1983. She got the breakthrough in the Australian film industry with the thriller film Dead Calm in 1989.
In the year 1990, she debuted in Hollywood with the movie Days of Thunder opposite Tom Cruise. Whether you talk about sensuality, talent, tenderness, or beauty, she scores 10 on 10 in each of them.
In her entire career, she has bagged Oscar, three Golden Globe and Bafta awards for her outstanding performance. She slays blonde hair in both curly and straight looks. 
Nicole Kidman's famous movie? Bombshell
Kate Hudson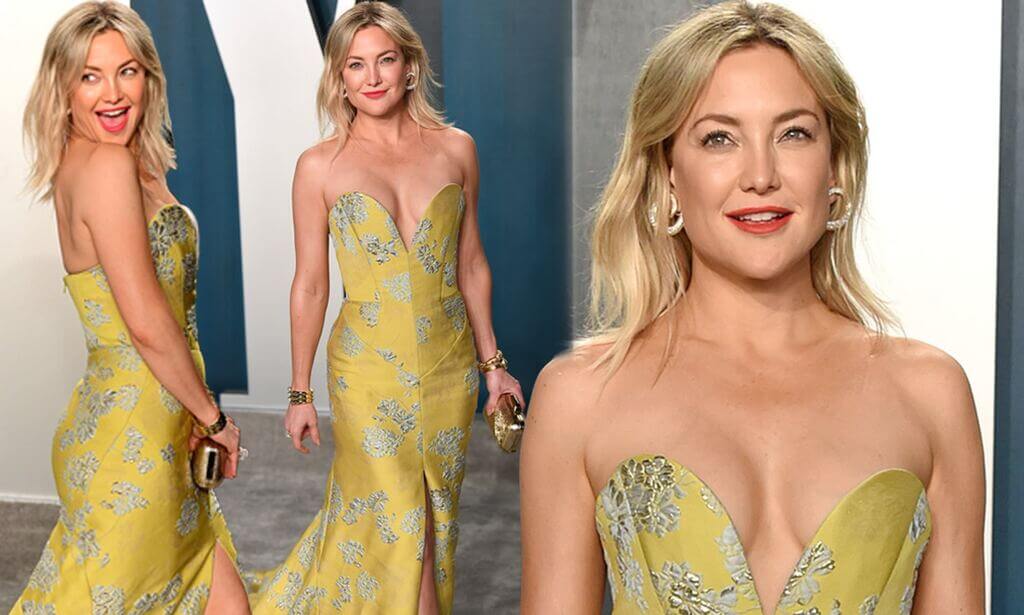 Source: dailymail.co.uk
Birth Date: 19th April 1979
Kate Hudson is an American actress, fashion entrepreneur, and author who is following her mother's footsteps in the industry – Goldie Hawn. Her mother was also one of the greatest blonde actresses in the 1960s, who blew off people's minds with her acting skills.
Kate Hudson debuted with the movie Desert Blue a dramedy in 1998 and appeared in the 200 cigarettes, a rom-com in 1999. However, she got the breakthrough in her acting career with Almost Famous in 2000. 
She is a versatile actress and has too much to offer. She is bold enough to go fully bald for a movie and actually loves it. Her blockbuster movies include Raising Helen, How to Lose a Guy in 10 Days, and Bride Wars.
Kate Hudson's famous movie? Almost Famous.
Elisha Cuthbert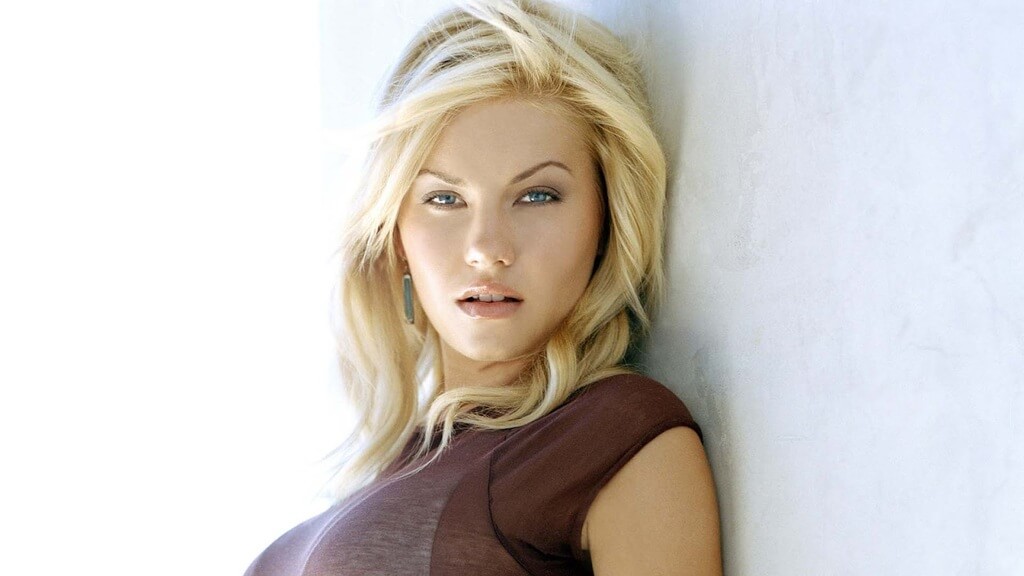 Source: blogspot.com
Birth Date: 30th November 1982
A Canadian actress is known for her long blonde hair and fantastic role in the hit series 24 as Kim Bauer. She entered Hollywood with Dancing on the Moon in 1997, and since then she is ruling the hearts of many.
She is one of the regular contestants of 'hot lists' of FHM and Maxim Magazine, where she was amongst the top 5 recipients. Also, she was listed as TV's Most Beautiful Woman' in Maxim. Here are a few blockbuster movies of her – Old School, The Girl Next Door, and He Was a Quiet Man.
In 2004, The Girl Next Door came out, with a storyline of an 18-year old working in an adult film industry and studying. The series explains how she wants to live a simple despite the fact she is in the adult film industry,
Elisha Cuthbert's famous movie? Girl Next Door
Mia Rose Frampton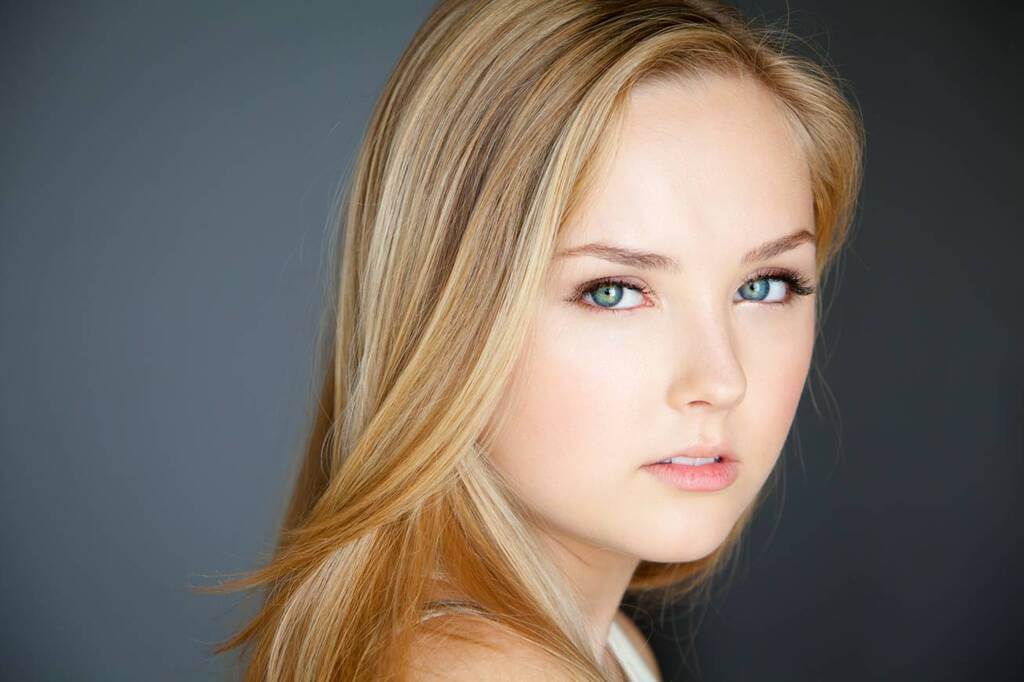 Source: media-amazon.com
Birth Date: 10th March 1996
Another young blonde actress on the list! Mia Rose Frampton is a 24-year old American best actresses. She is known for her role in Make It or Break It as Becca Keeler the younger sister of Payson Keeler. It was a teen family drama and she amazed everyone with her spectacular acting skills.
That was her first time on the television screen, after that she was seen in Teacher's Obsession and then debuted in a movie with the Mad Dog and the Flyboy as Ashley. Her father is in the industry as well, he is a famous singer and songwriter – Peter Frampton.
Mia Rose Frampton's famous movie or Television? Make It or Break It
Also Read: Top 15 Stunning And Hot Redhead Actresses
Naomi Watts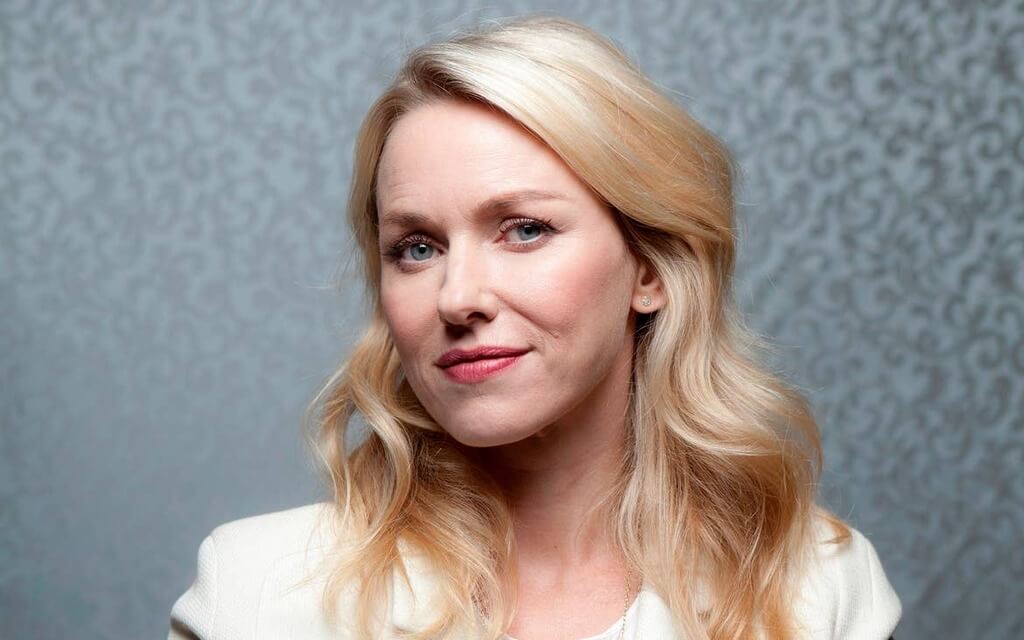 Source: syfy.com
Birth Date: 28 September 1968
Naomi Watts, a British actress, and a film producer debuted as an actress in the Australian film For Love Alone (1986). She is also a fashion model and editor. She has worked in sitcom and soap opera.
Even after her debut, she got the first lead role in 1993 in the thriller movie Gross Misconduct and debuted in Hollywood in 1995 with Tank Girl. after that she has appeared in many super hit movies, showcasing her talent and worth in the industry. 
A few of her movie includes Mattiney, The Ring, King Kong, Sunlight Jr., and Eastern Promises. After her appearance in the horror film, she has been listed as one of the A-list actresses. With her grayish blue-eyed look, the gorgeous factor she spreads is charismatic.
Naomi Watts's famous movie? King Kong
Blonde Hair Actresses in Hollywood
You saw and read about the 20 most beautiful and famous blonde actresses in Hollywood in this list. They were here from a very long time, but there are chances you never noticed them as the blonde. 
If we see the past and present circumstances, there's a thing that no one can deny – Blonde actresses in Hollywood have ruled over the ages on people's hearts and screens as well. 
For more information related to the entertainment or fashion industry, look for Fashionterest. You will get in-detail information on the website.