When you are choosing a debonair outfit, a perfect pair of earrings, and a gorgeous minimalist pendant to create that elegant look for the day, why would you leave your hands bare? 
There lies power in your hand – precisely in your wrist. So, there is no way you can not wear anything on your wrist. You can go classic and wear that elegant mechanical watch. But just so you know, you can always upgrade. Thanks to the developing technology, there's so much a watch can do. 
Stylish and tech-savvy smart watches for girls are the best way to keep up with technology, enjoy the perks and features they offer, and make your wrists and outfits as elegant as ever. 
That's not it; we'll give you plenty of reasons why you should invest in smartwatches for girls.
A Best Friend for the Fitness Freaks:
Struggling with fitness discipline? Guess what? Smart watches can help. Smartwatches for girls can help you keep track of your exercise workouts, including the calories you have burnt, steps you have walked through the day, and a lot more.
It Is Convenient When Your Phone Is Not Around: 
You cannot keep your phone with you all the time, especially if your denim doesn't have pockets (We know the struggle). This is where smartwatches for girls come in to save the day. With a smartwatch, you keep track of your messages, calls, and a lot more right on your wrist. 
You Can Experiment with Bands to Match Your Outfits: 
Who says smart watches for girls cannot be elegant? They come with a next-gen design and interface that can look as stylish as any ordinary watch or bracelet. On the plus side, some smart watches for girls also give you the option of switching bands to match your outfits. 
Now that you have good reasons to buy smart watches for girls, here are some recommendations for you: 
Say It with Blue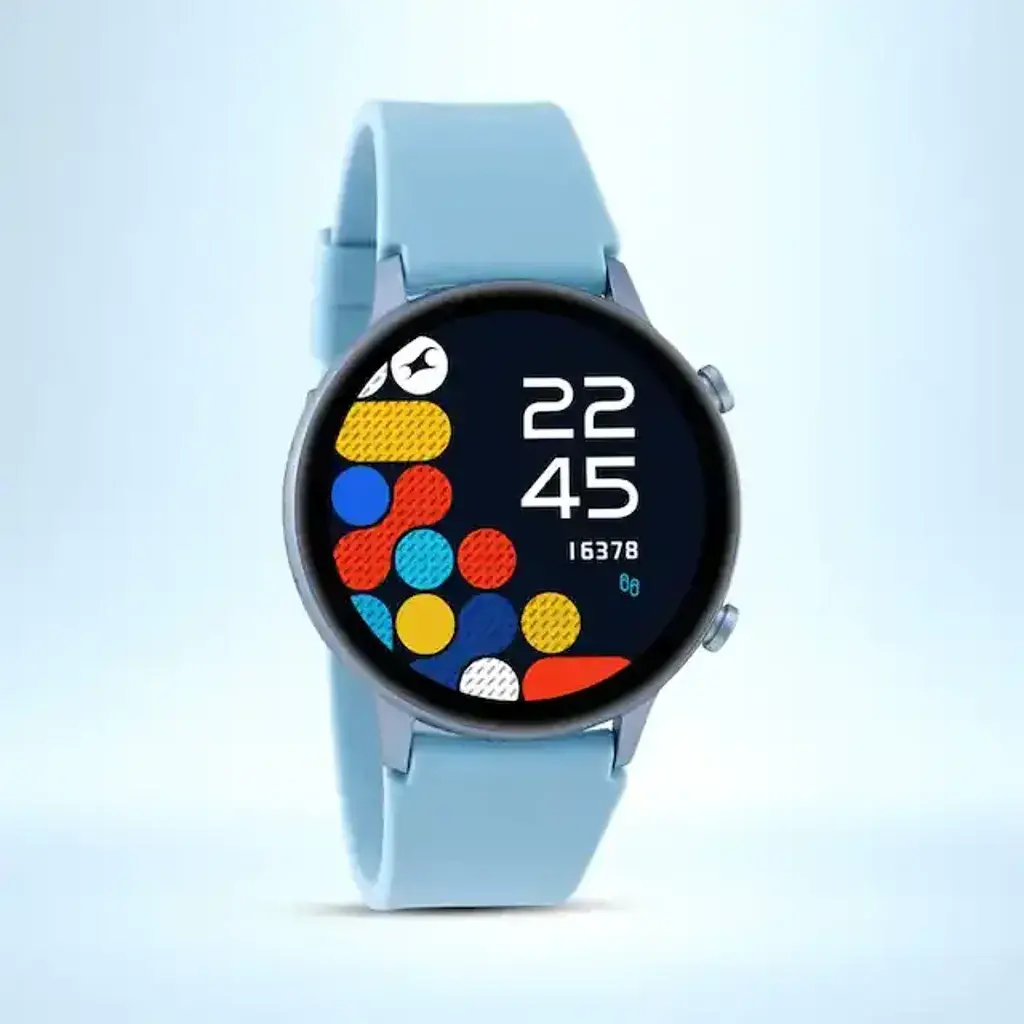 Source: fastrack.in
With style and top-notch features, this smart watch brings you the best of both worlds. With a 1.69″ HD display, Bluetooth calling, AI watch assistance, blood pressure monitor, period tracker, sleep monitor, heart rate tracker, and SPO2 tracker, there's nothing this watch hasn't got. 
Dapper in Dark Blue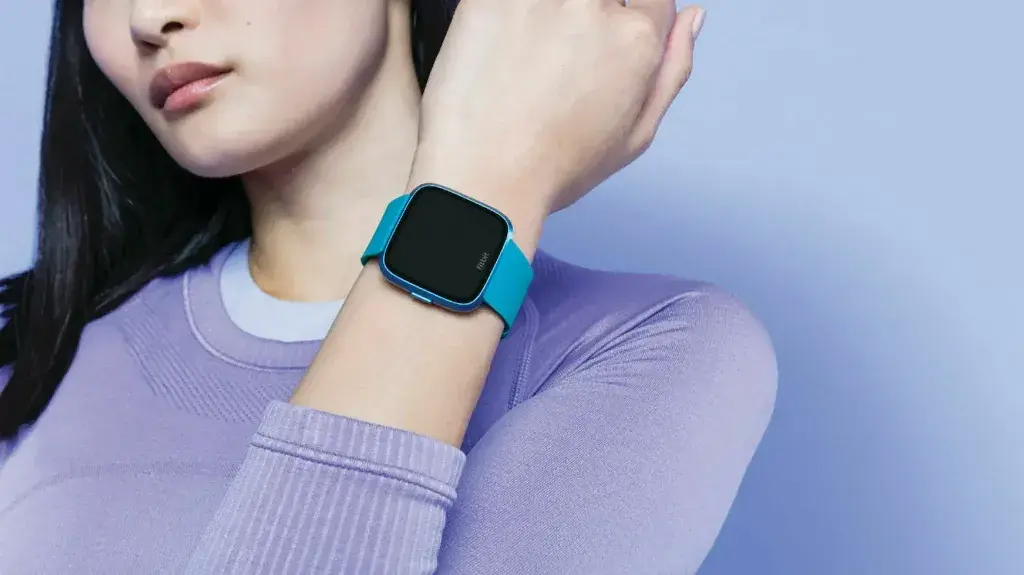 Source: fastrack.in
Another next-gen piece in the market, this smartwatch for girls comes with tons of features you cannot afford to miss. These features include Bluetooth calling, a 1.8″ HD display with 450 Nits brightness, music storage, AI voice assistant, sports tracking for 50+ sports, 100+ watch faces, in-built games, SpO2 Tracker, 24×7 Heart Rate Monitor, BP Monitor, Sleep Monitor with REM, Women's Health Tracker, Breathe Exercise, and a lot more. 
Pretty in Pink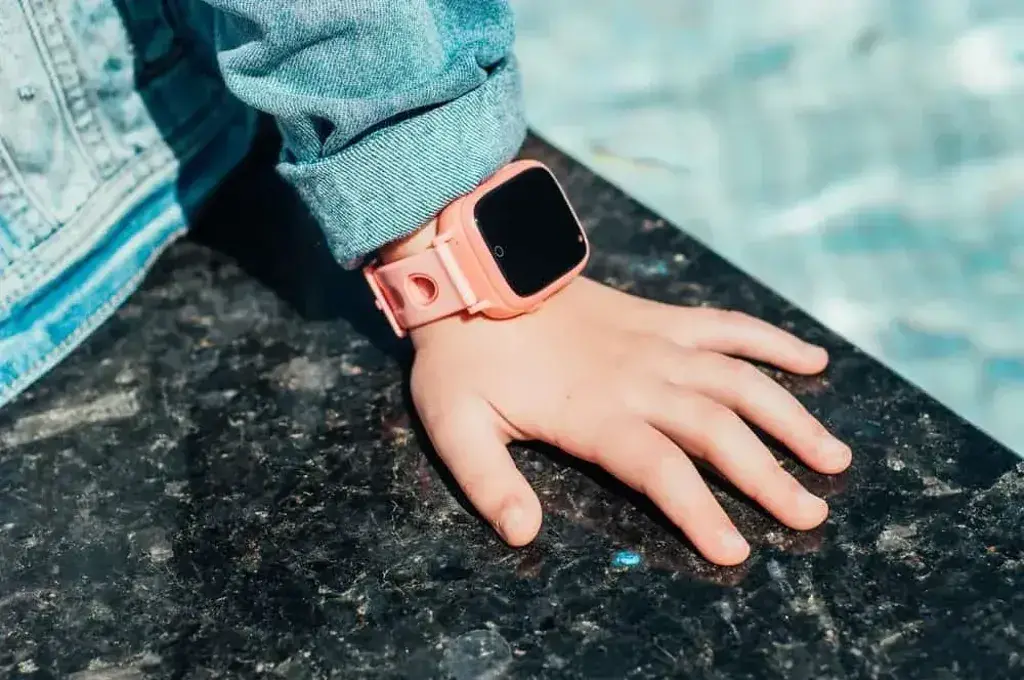 Source: fastrack.in
Here's a cute and elegant smartwatch for girls to help you bring your A-game to fashion. The chic look of this smartwatch doesn't compromise with the features it provides. Some of the top-notch features include an immersive 1.3-inch AMOLED display that brings next-gen optical quality.
In addition to this, some top-notch features include a 24 X7 Heart rate monitor, Blood Pressure Monitor, SPO2 (Blood Oxygen Level) tracker, and women's health tracker. With over 25+ multisport modes, you can keep track of your workouts and sports activities like never before. You also have the option of choosing between 100+ watch faces. 
Also Read: Try These Excellent Valentine Day Special Outfits
Stay Classy with Black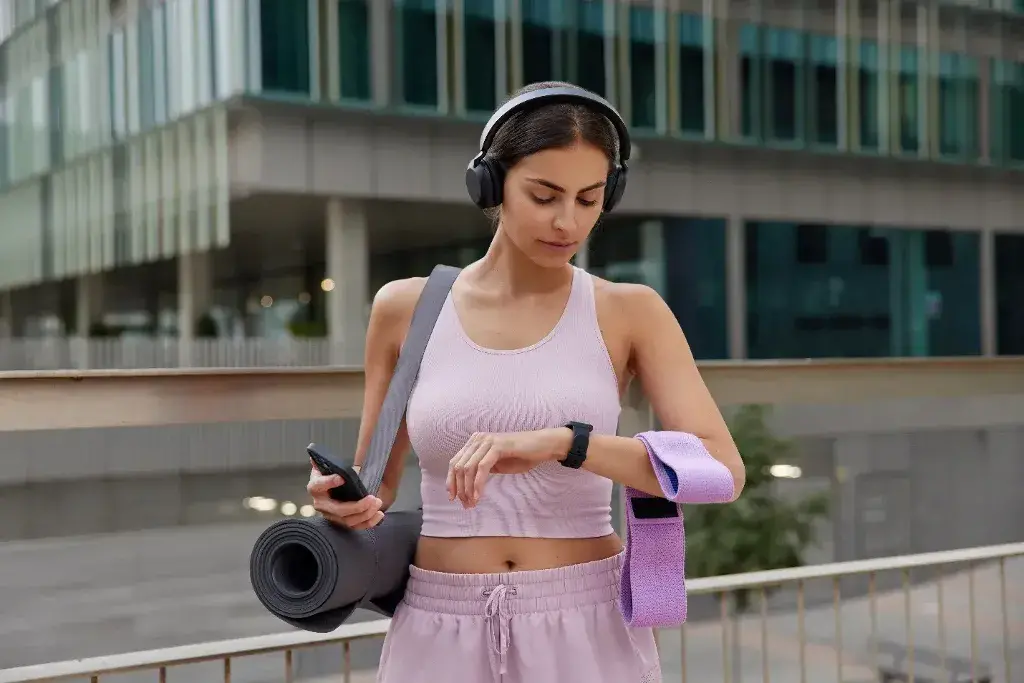 Source: fastrack.in
We do not know if there is anything this watch cannot do. With a matte black body, this smartwatch for girls is a treat for the ladies who consider black their weakness. Super stylish and elegant. But don't you think for a minute that its stellar looks compromise with the performance and features it comes packed with?
Some of the best features of this smartwatch for girls include a 1.69″ Large Display Screen that comes with premium touch and controls, Alexa AI, super long battery life that can last for ten days, a 24 X7 heart rate monitor, SPO2 Tracker, and Menstrual tracker, to name a few. 
These stellar smart watches for girls are what you need to keep your health in check, rock the day in style and let technology be your best friend. So, what are you waiting for? Get these Fastrack smart watches for girls right now! It is a brand you can rely on with your eyes closed.