Finding a sexy dress that flatters your body and leaves you feeling beautiful can be a tiring task. Women have different curves and figures, and by comprehending your correct size and shape, you can pick plenty of sexy dresses that suit you.
The secret to finding the perfect dress is to focus attention on your best features. But to understand the type of body you have; crucial elements need to be analyzed. For instance, big-busted women will look great in sexy dresses that reveal their cleavage. However, women with small busts can opt for dresses with a detailed bodice.
We have discussed the best sexy dresses for your body shape below:
Hourglass Shape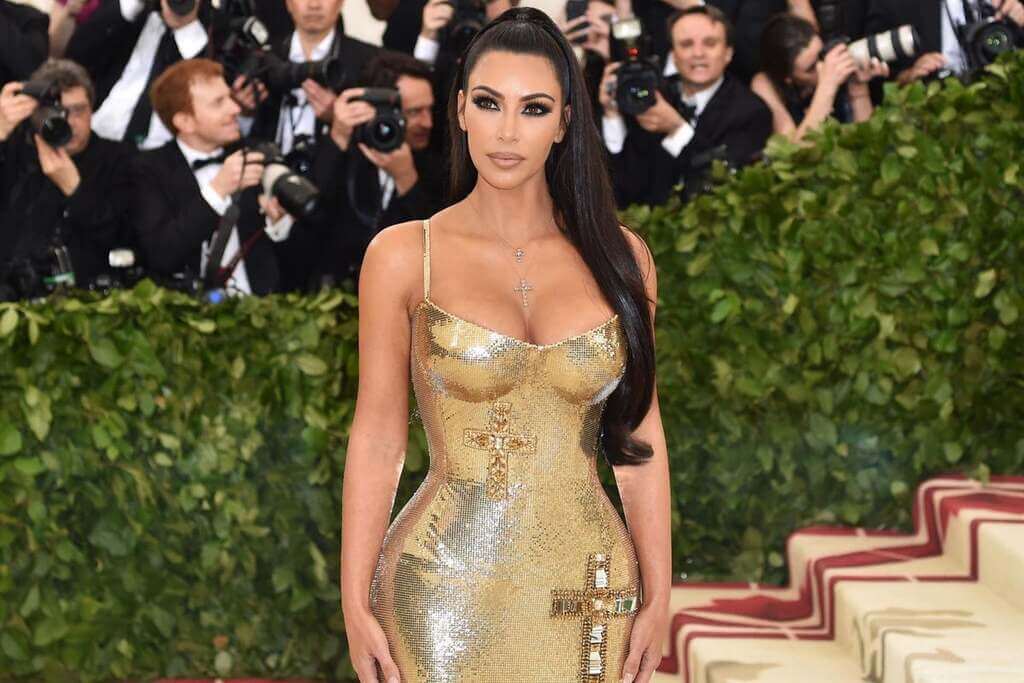 Source: independent.co.uk
Women with hourglass shapes have the same bust and hip sizes but have narrow waists. They are shaped like an hourglass and have great curves. If you have this type of body and are looking for sexy dresses, go for the ones with lighter fabrics, such as cocktail dress styles.
Avoid bulky dresses in boxy shapes with too many details on the bust area. You can opt for a cocktail dress with a stylish belt as an accessory. This belt will draw attention to your narrow waist and improve your silhouette. 
Alternatively, you will look great in a strapless skater dress that ends above your knees and has a plunging neckline that will flaunt your cleavage.
Pear-Shaped Body
You automatically fall under the pear-shaped body if you have a wider lower body, broad hips, and a tiny tummy. And with this shape, your goal should be to elongate your figure and conceal the bottom part of your body. 
Therefore, dresses that fit you snugly on your upper body but have a free-flowing skirt will make you look and feel beautiful. Find sexy dresses that are floor length with a gathered waist to focus attention on your flat tummy. 
Additionally, wrap and sleeveless dresses show off your shoulders while still making you look good. If you find dresses with embroidery near the neck, settle for them as they will give your neck an elongated look.
Apple Shaped Body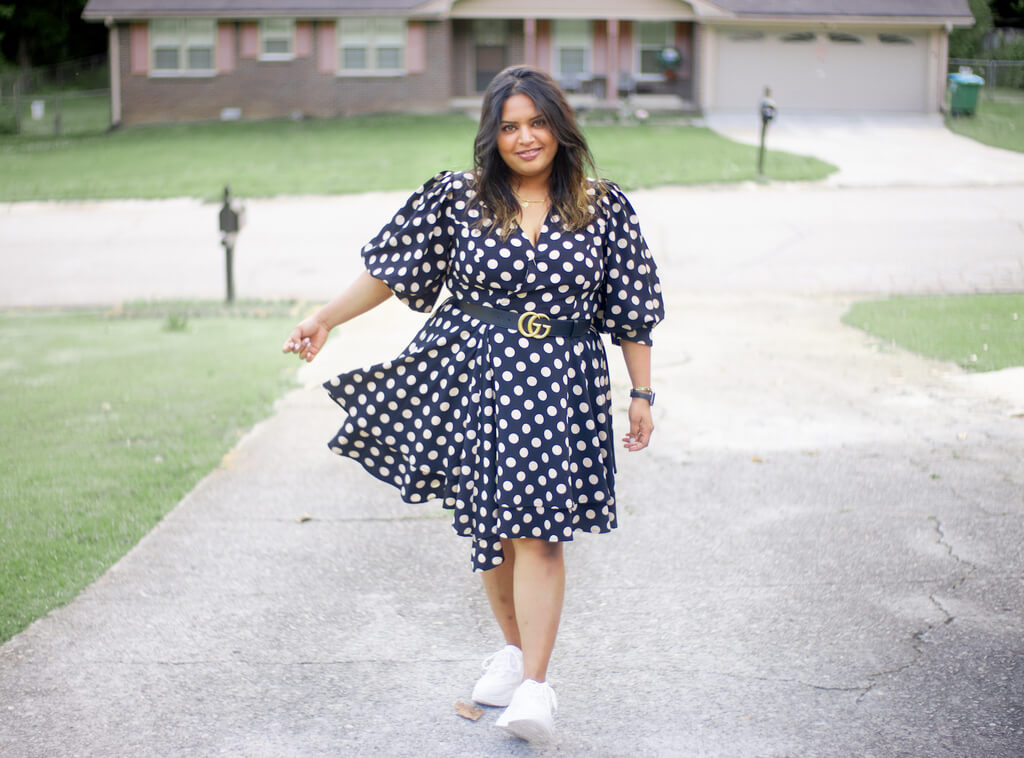 Source: wp.com
An apple-shaped woman has broad shoulders, a wide waist, and a heavier torso. They carry most of their weight on their belly area with slim legs and narrow hips. Dressing this type of body tends to be tricky, but the correct style of sexy dress will elevate the look. 
Go for dresses with prints and patterns to create an illusion of a slimmer waistline. Also, ensure that the clothing you pick will draw attention away from your midsection. The sleeves may be slitted, draped, cuffed, and flared. 
Additionally, choose V-necked dresses that will make your waist area look  slimmer and will accentuate your cleavage. A bias-cut dress is a perfect example of a sexy dress for apple-shaped bodies.
Rectangle-Shaped Body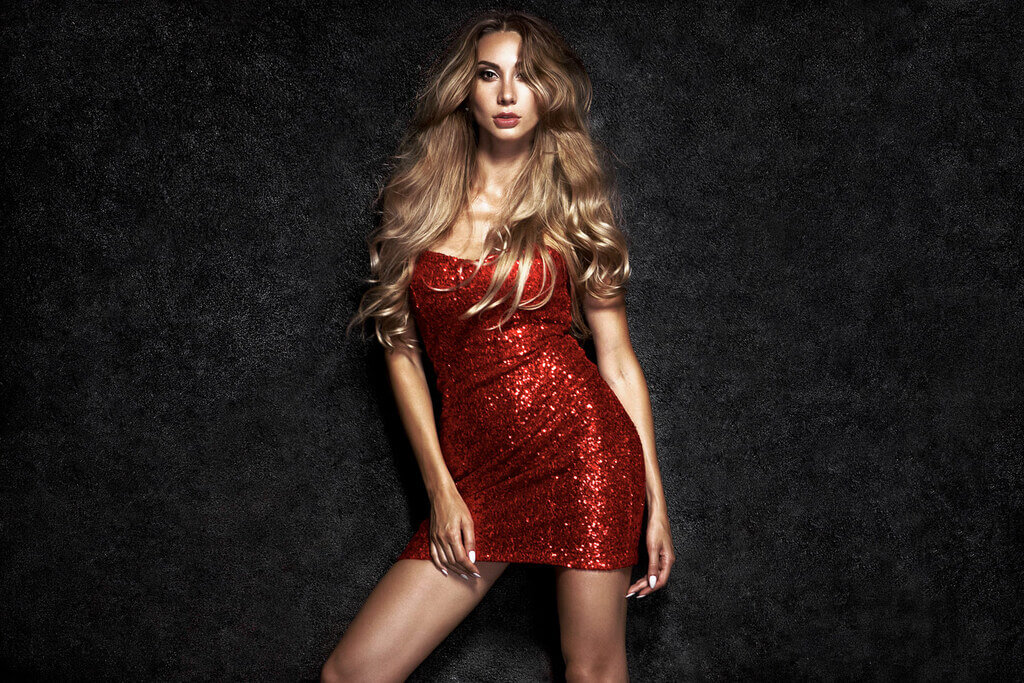 Source: westland.ru
A rectangle-shaped body doesn't have a defined waist and proportioned curves. The hips' width is usually the same as the shoulders, with the bust being small in size to average. This body shape also comes with a flat bottom most of the time.
Some great neckline choices for your sexy dresses are V-neck, square neck, and round neck. And to define your waist, try wearing a smaller size to get instant shape in the torso. Therefore, choose a clingy dress at the core but has details in the lower half.  
In addition, detailing like pleats and ruffles will add volume to the bottom half of your body to even out the proportions.
Athletic Body Type
This type of body shape resembles the rectangle shape except for the shoulders. The shoulders are broader than the hips, averting attention to their lean legs. Women with this type of body tend to be on the skinner side.
Therefore, when looking for a dress with this type of body, you should concentrate on accentuating your feminine curves. You can opt for a lace dress that will make a statement by flattering your toned body. Getting one with a clinch waistband detail will emphasize your curves. 
You can also choose a floor-length gown with a thigh-high slit and an open back to give you a sexy look.
Curvy Body Type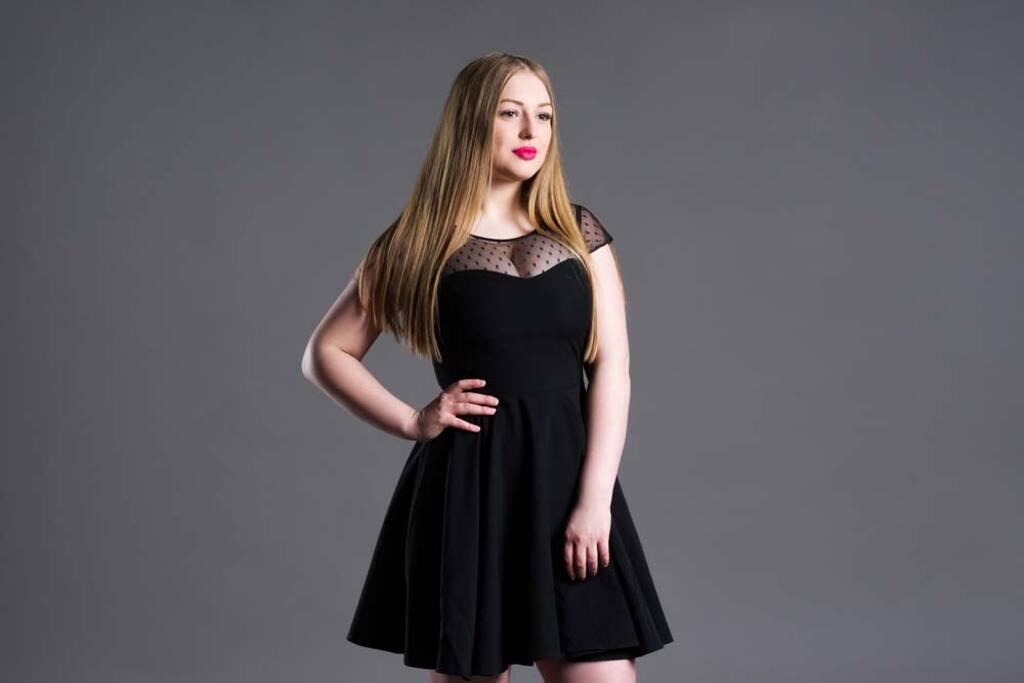 Source: nxedge.io
Curvy body types have a more significant ratio between their chest, hips, and waist. The hips size is usually five inches larger. Due to the extra fat, a curvy body comes with love handles, tummy tires, and bulging hips. 
If you opt for a sexy dress, ensure that it separates your top and bottom sections with a dividing line. Therefore, go for a mid-length skirt that hugs your curves and shows off your legs. In addition, settle on a wrap dress that nips you at your waist and makes you look thinner. 
You can also settle for a form-fitting dress with a bias cut that will show off your legs for an added visual interest to your look.
Petite Body Type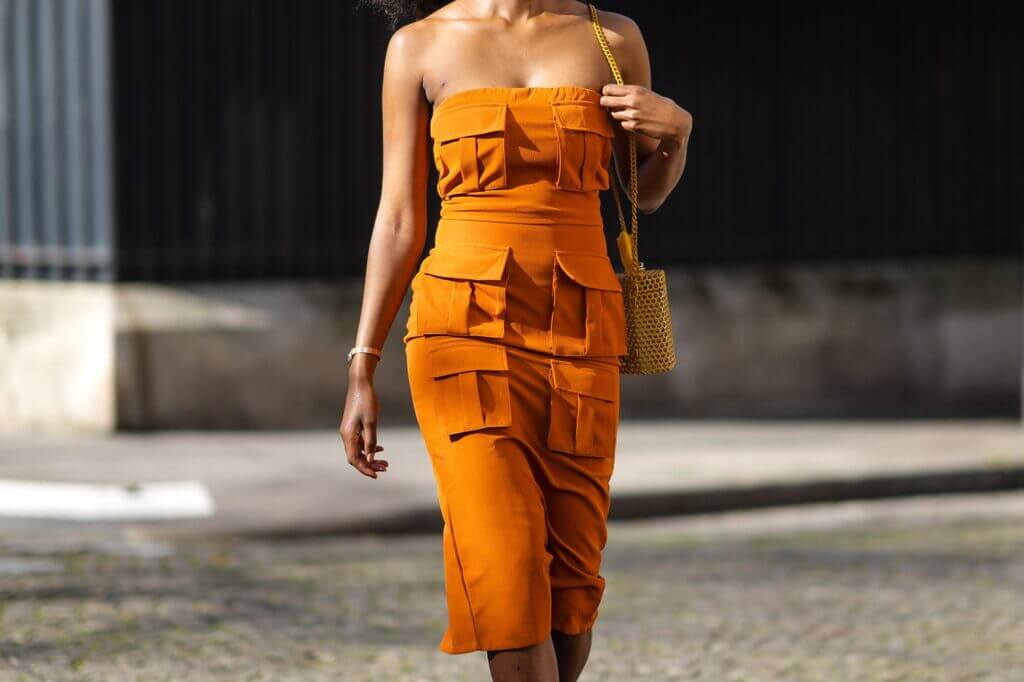 Source: meredithcorp.io
Petite doesn't necessarily refer to the shape of the body but rather the stature of a woman's body. They usually have narrow shoulders, their neck to waist measurements is small, and they have shorter arms and legs. 
Therefore, for shorter women, dresses with continuous patterns will create an illusion of height. You can opt for an A-line dress that is three to four inches above your knees. Wrap dresses are flattering on a petite body and can emphasize feminine curves. 
An empire waistline sexy dress raises the waist and effectively makes the torso look shorter and the legs longer. And since our bodies look better when divided by thirds instead of halves, incorporating a belt to your dress will elevate your look. 
Bottom Line
Every woman wants to show off some skin once in a while, and sexy dresses are the best clothing to get them there. They flatter your body and accentuate all your curves. But finding the right dress will need knowledge of your body type.
For instance, a body with an hourglass shape will look great in a cocktail dress with a plunging neckline. But for a pear-shaped lady, a floor-length dress will look good on them. An apple-shaped body will have a better-defined waist with a V-neck dress, whereas rectangle-shaped women should opt for a detailed lower half of the dress. 
As for an athletic body, lace dresses will be flattering compared to curvy ones, which would look great with a mid-length skirt that hugs their curves. And finally, a petite woman should find dresses with continuous patterns and an empire waistline.