Halloween is almost here, just a month and a half away. It's time you should start off with the Halloween night preparations. This year you might not be able to enjoy it as you always did. We all know the reason very well. Coronavirus has officially haunted the whole world this Halloween. We do need to consider the current situation and maintain social distancing. It for our good only.
However, it shouldn't stop us from getting spookily dressed on Halloween night. You can always plan a small party with family and a few friends. What do you need? Family Halloween costumes.
Let's follow the tradition as usual but with the new normal. Decorate your home with amazing Halloween ideas. Get out of your home and ask for trick-or-treating, but remember to have your face masks and gloves on.
I know you are looking for family costumes only, and you have come to the perfect article. Here you will see more than 25 family Halloween costume ideas listed. 
Few of the Best Ideas on Family Halloween Costumes:
Harry Potter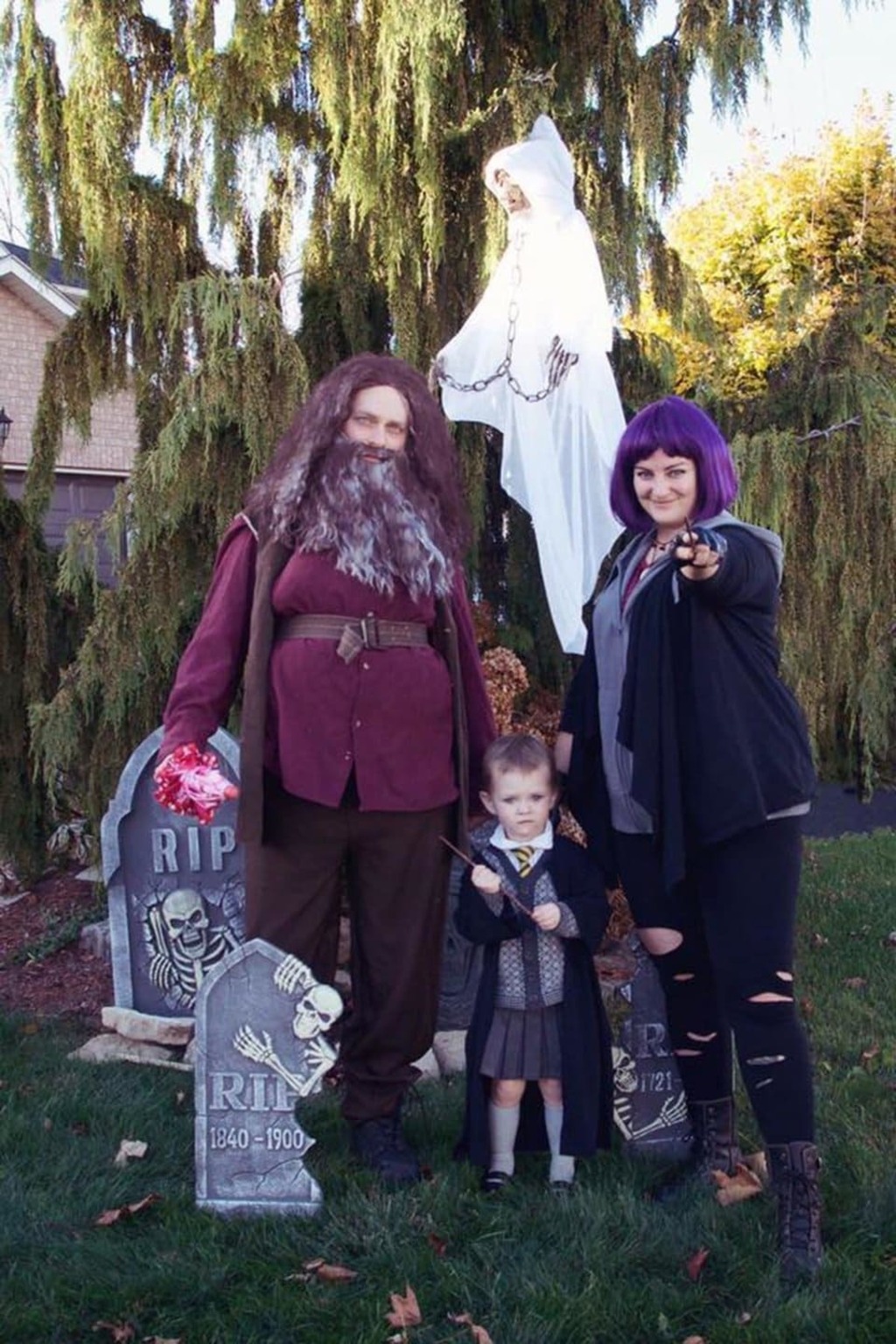 Source: twizz.ru
Whether you are a family of 3 or more than that, the harry potter theme will never fail you. Also, who doesn't love the boy-who-lived? There are many classic characters in the series such as Bellatrix, the-one-who-must-not-be-named, Hagrid, Harry, Hermoine, and Ron. All you have to do is get your hands on similar clothing of theirs. 
Ghosts and Ghouls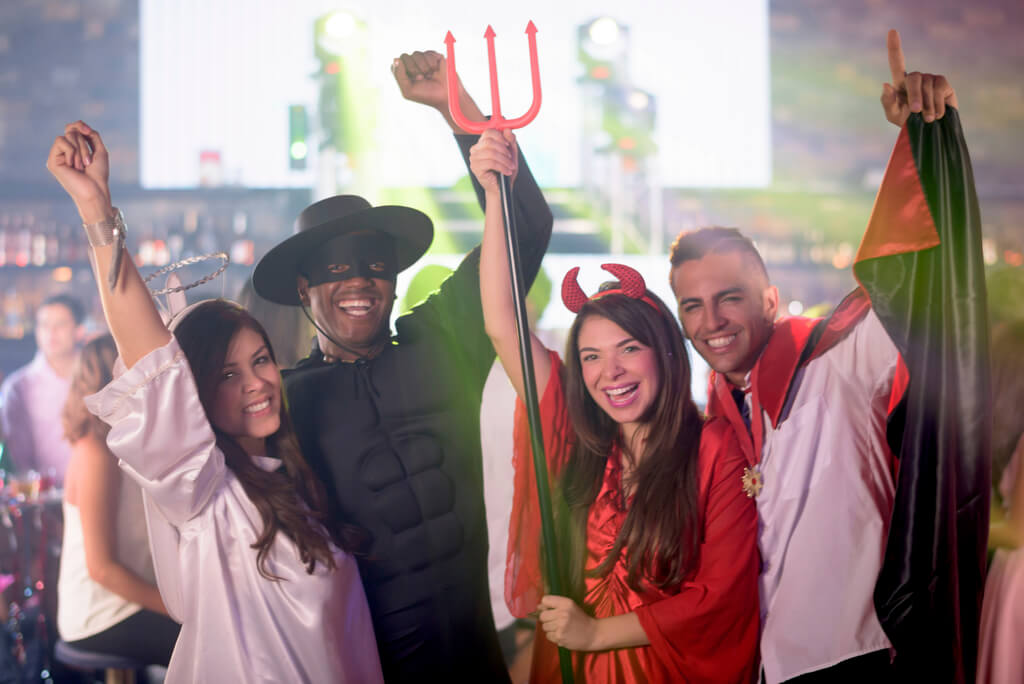 Source: bu.edu
There's no Halloween without ghosts and ghouls roaming around. Gather white gauze or black curtain, shawl, or anything wrap it over and tada! You are ready for a Halloween party.
Zombies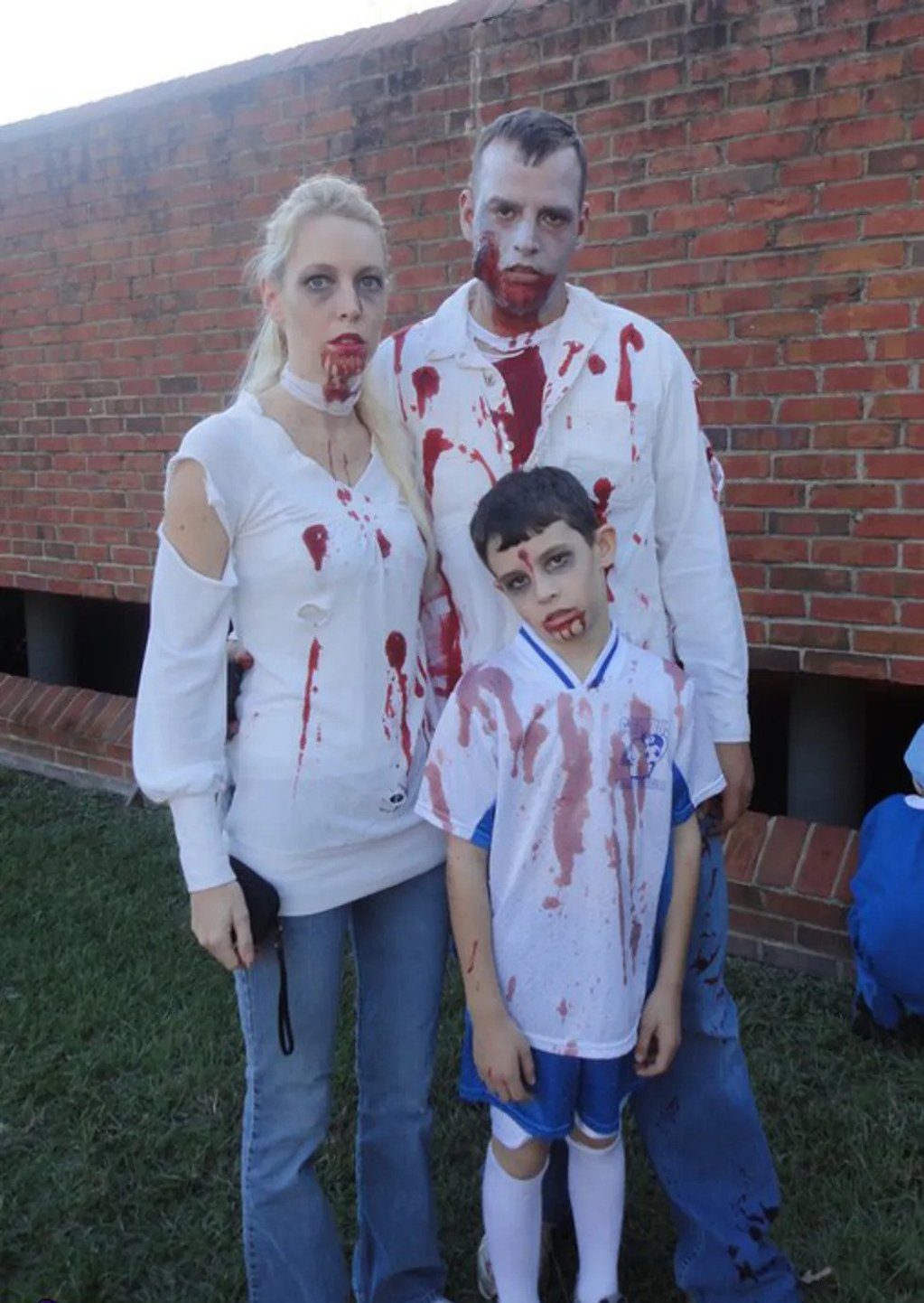 Source: rebelmouse.io
Zombies can scare away anyone, also this is the look that you can easily carry. You won't have to go to the store to buy the family Halloween costumes. You will need a few worn-out clothes and paint. Show off your make-up skills on face and hands to create the rough and scary zombie look.
Stranger Things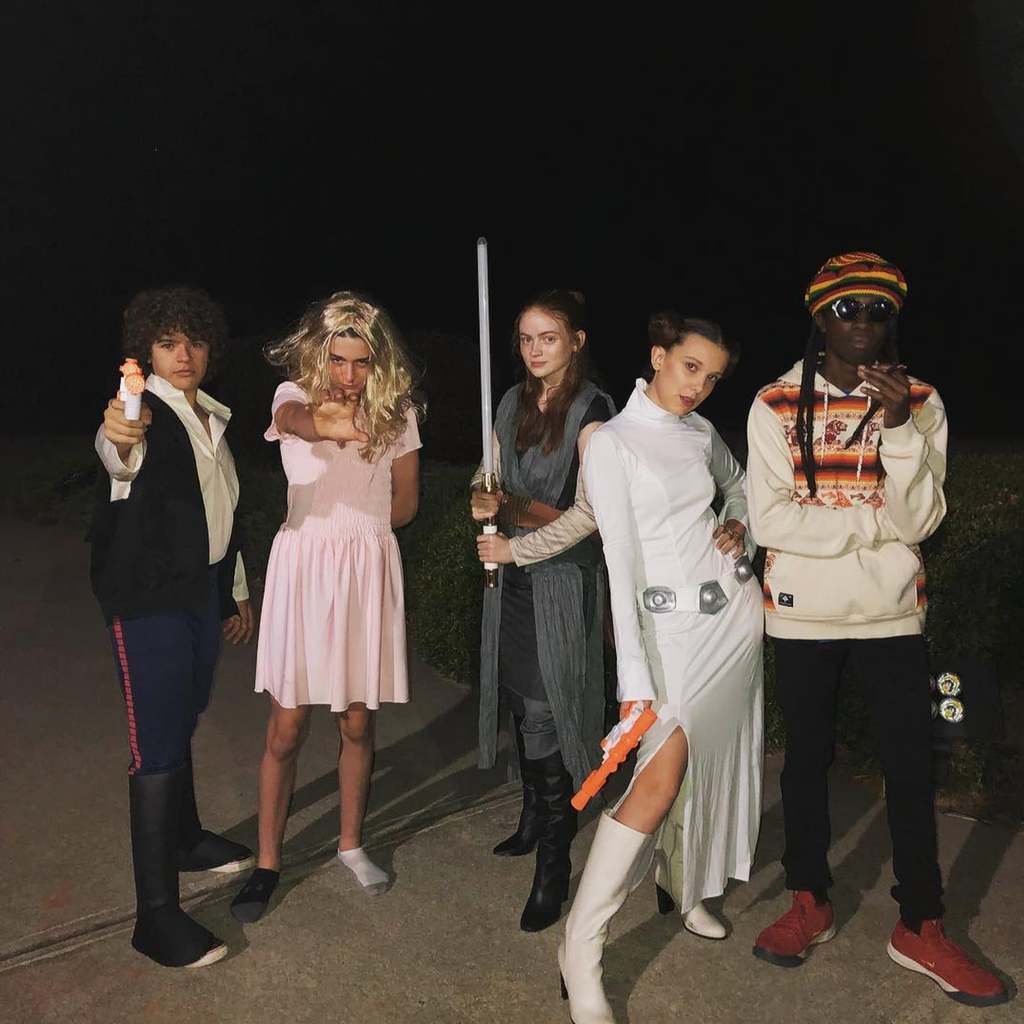 Source: popsugar-assets.com
Let's live the parallel life, like in the web series – Stranger Things. You can easily carry out the look of Eleven, Mike wheeler, and Jimmy hopper. It would be great if you can manage to get the costume for Shadow Monster or Mind Flayer, the scariest character.
The Wizard of Oz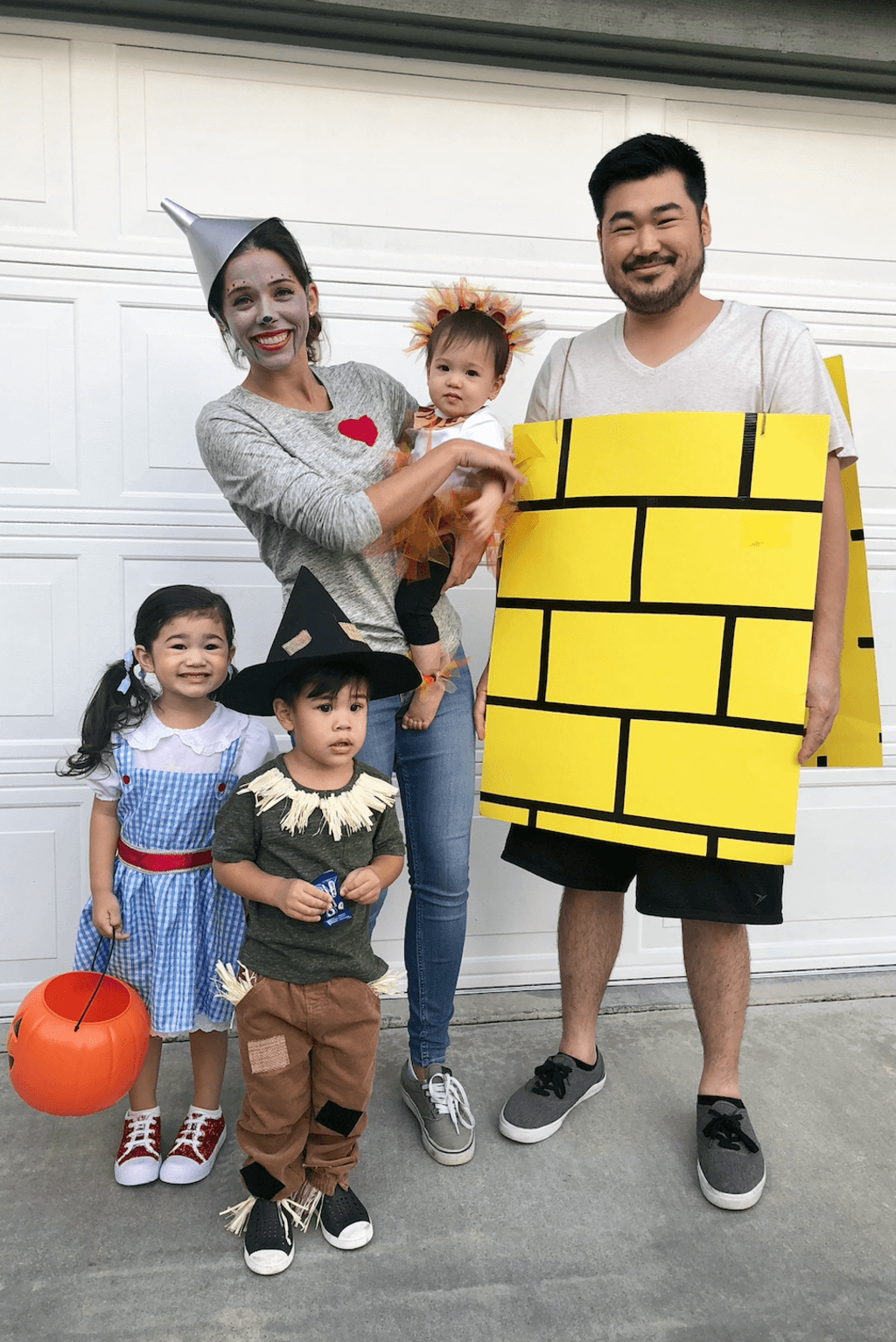 Source: pinimg.com
Though the series is more of how Dorothy and her dog, Toto get home after the tornado took them to the magical land of Oz. The characters in the movie are timeless and make a perfect subject for Halloween look. You can opt for anything from Scarecrow, Tinman, Cowardly lion, and the Wicked Witch of the West.
Glowing Skeleton Family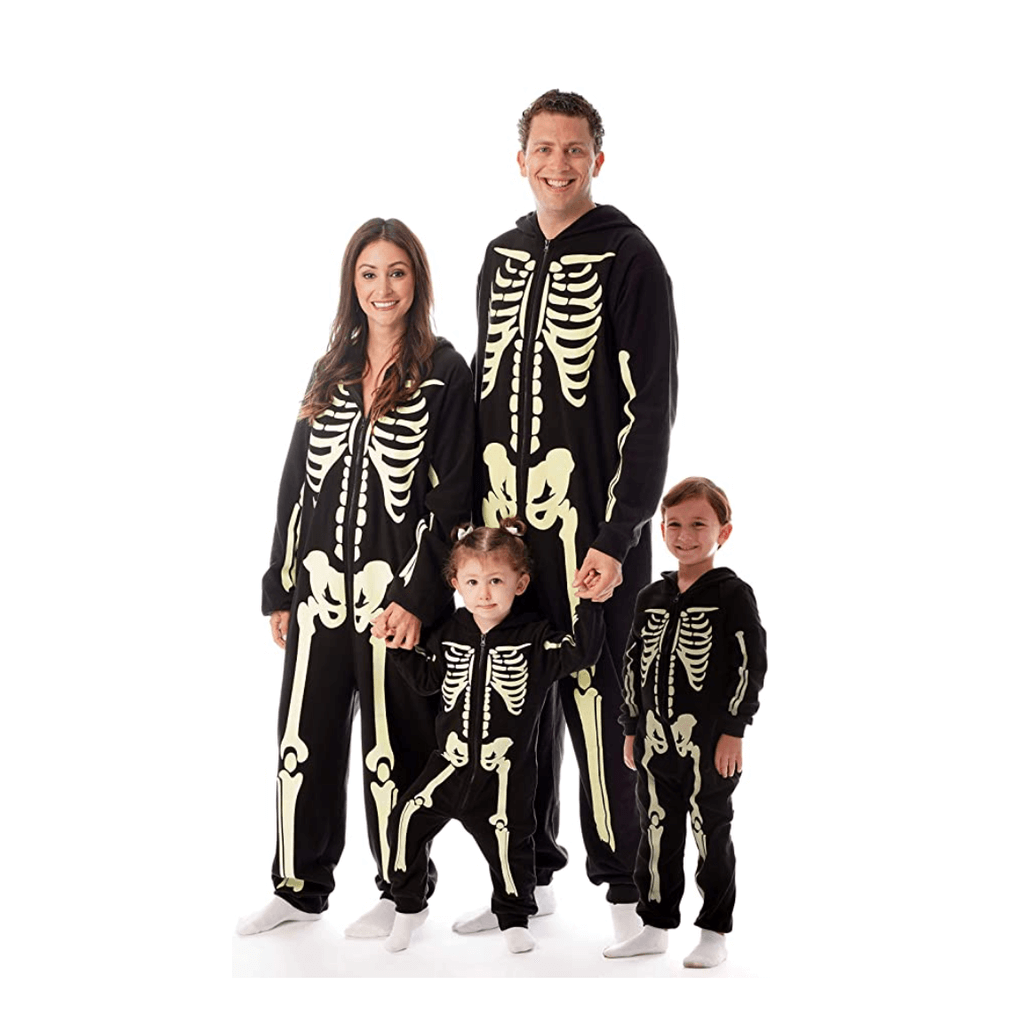 Source: hearstapps.com
You will get onesies with a skeleton printed on it easily. It is one of the most worn outfits on Halloween night. Get the one that glows in the night, which will make it more ominous and horrific. Get your hands on them for the entire family halloween costumes.
Vampire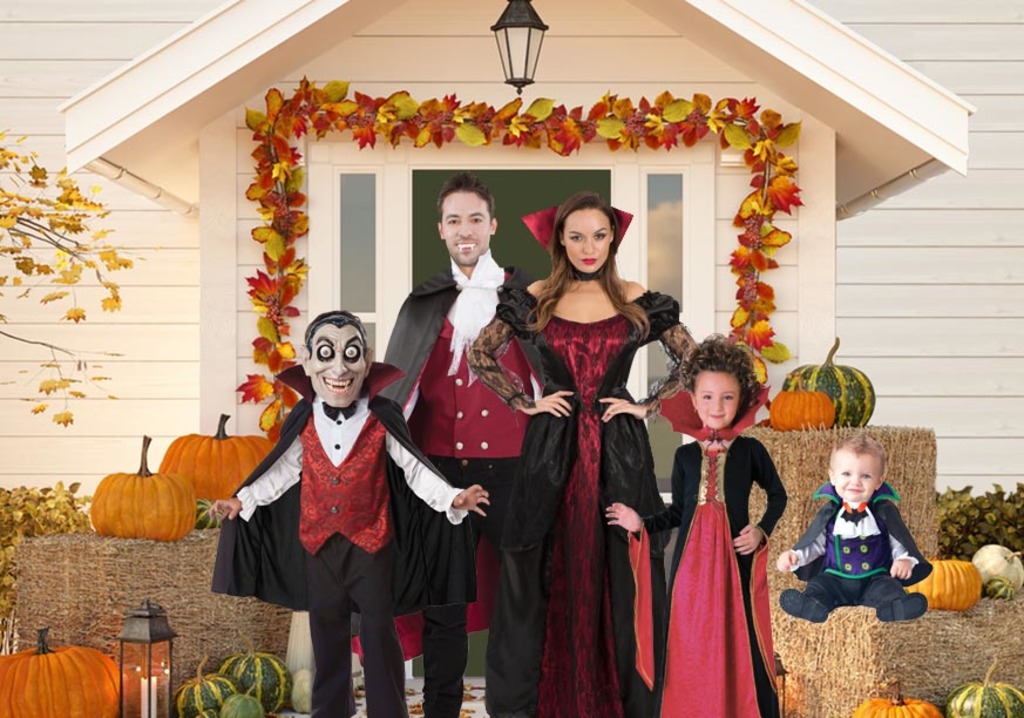 Source: fancydress.com
Let's go suck the blood out. Vampires rise in the night only and say bleh, bleh, bleh. Haven't you watched Hotel Transylvania? Go see it and get some inspiration. You can make your daughter Mavis and son Frankestian. Remember Vampire zings once in a lifetime!
Death Valley Family Halloween Costume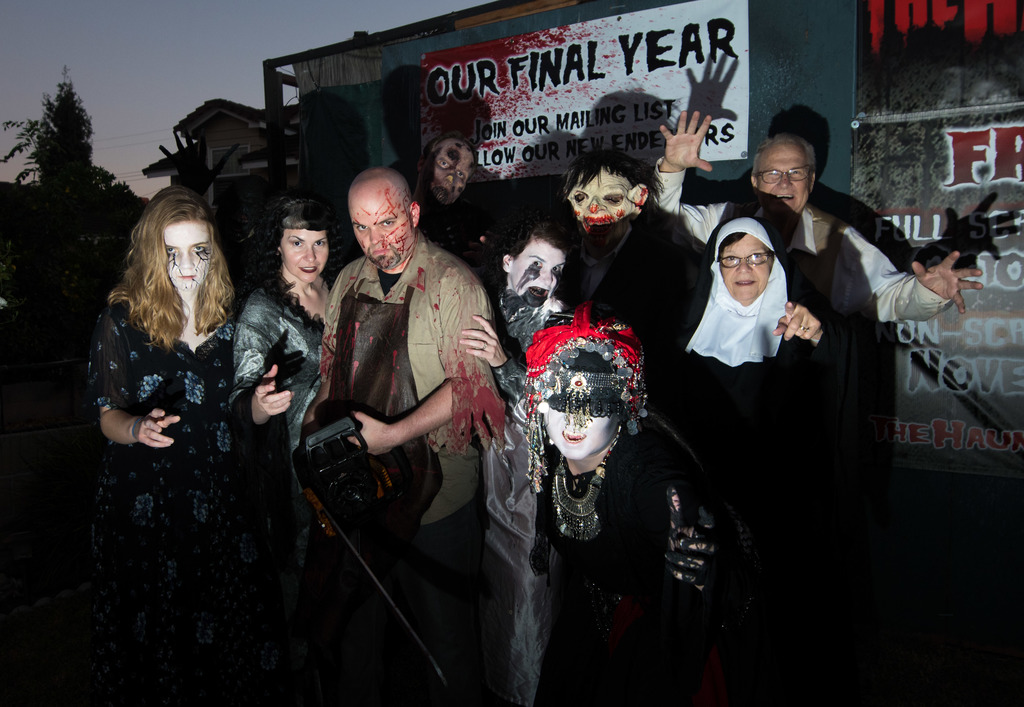 Source: ocregister.com
The movie revolves around the UTF (Undead Task Force) officers, who are on an expedition to capture, contain, and kill the vampires, werewolves, and even monsters. Get everyone ready in the outfits of UTFs from Death Valley. You will able to get your hands on them in any of the online or offline stores.
Little Red Riding Hood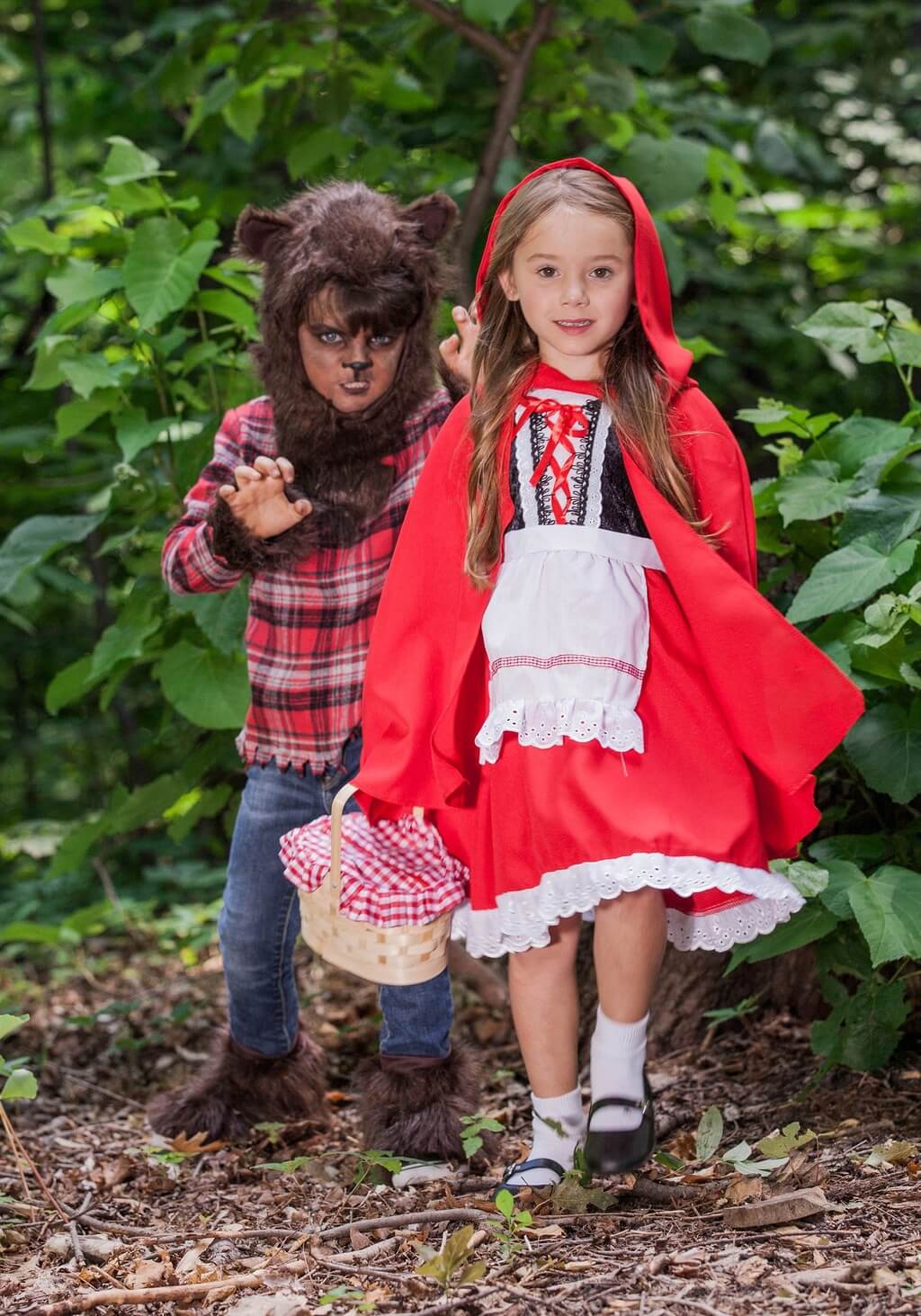 Source: fun.com
This is a moral story that clearly tells us not to trust anyone so easily, you never what the person is behind under the thick skin. The classic characters of little red riding hood, grandma, and bif bad wolf will lit up the evening. Make your baby riding hood, a mother should dress as grandma and father a big bad wolf. 
Monsters Inc.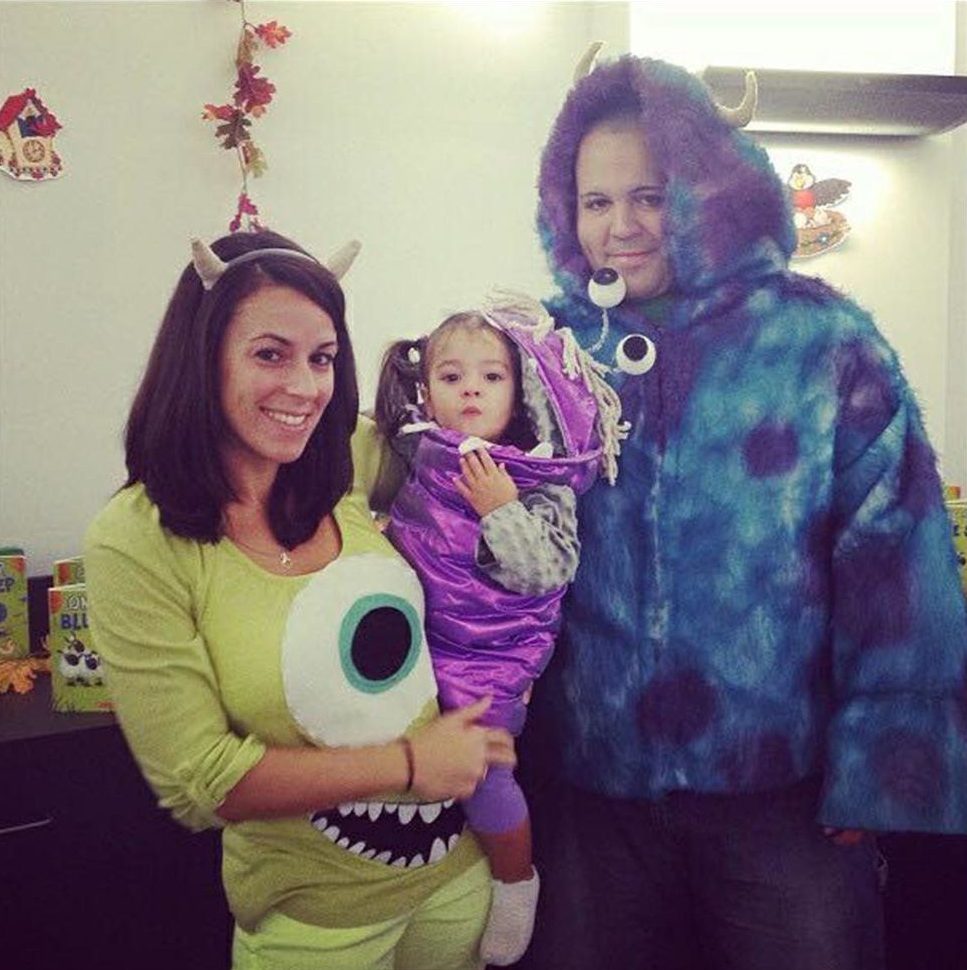 Source: pinimg.com
The movie has gained many followers, you might already have the monster eyed printed tshirt in the wardrobe. If not, DIY for monster inc. family halloween costme is not that hard. All you need is a puffed purple sweater or jacket, green t-shirt, and a monsters costumes for the little ones.
People from the Future Generation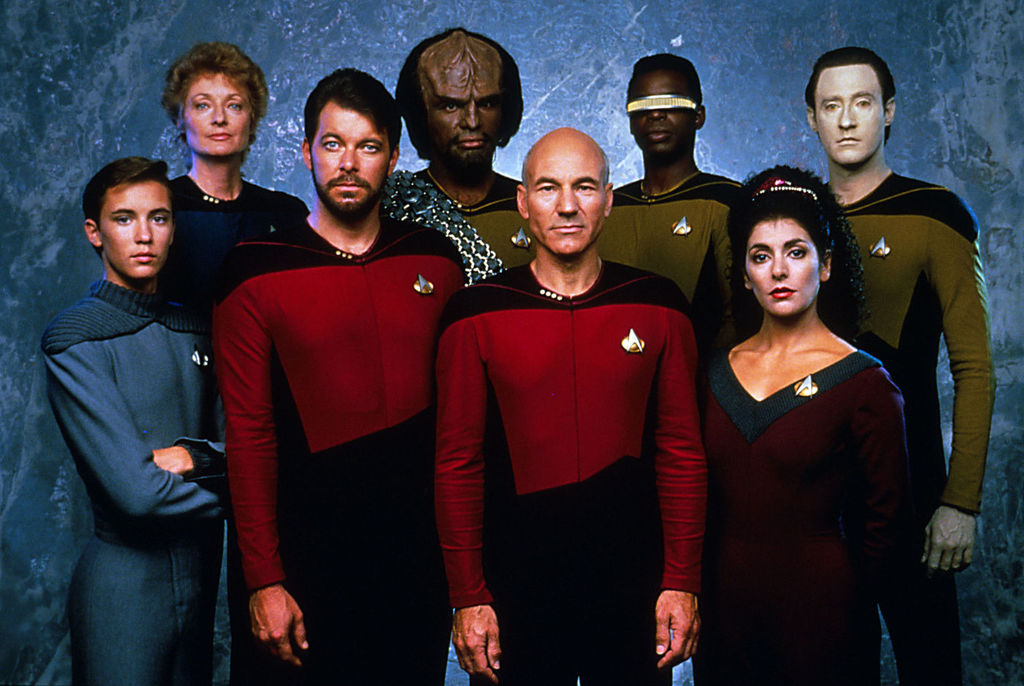 Source: syfy.com
Future theme has also created havoc in the party. Imagine walking in the hall as a robot ready to take over the world in their mind. Utilize the boxes at your home, paint them in silver and you are good to go.
Dress-up like Alien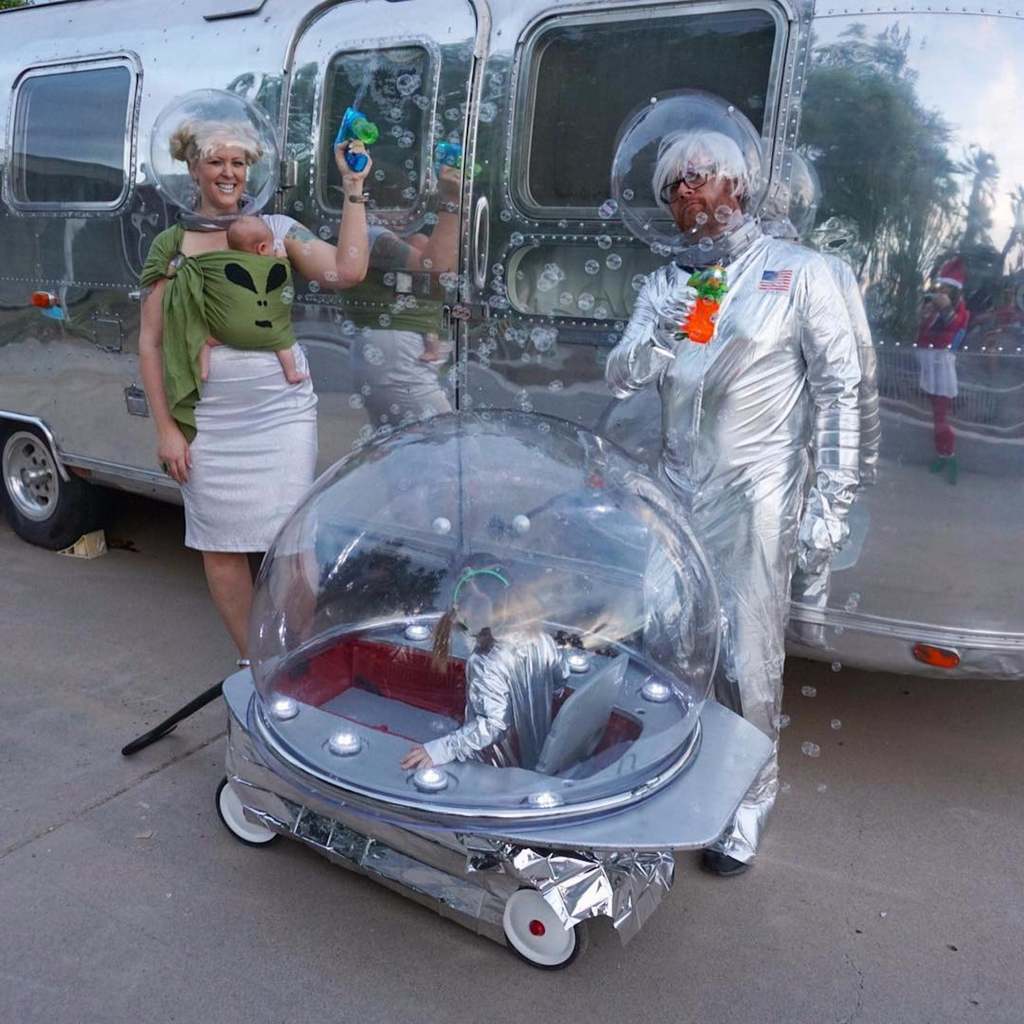 Source: popsugar-assets.com
This sensitive thing hasn't stopped people from transforming into one of the them. While researchers are arguing about the existence of aliens, we are here transfigured into them for a day.
Game of Thrones Halloween Costume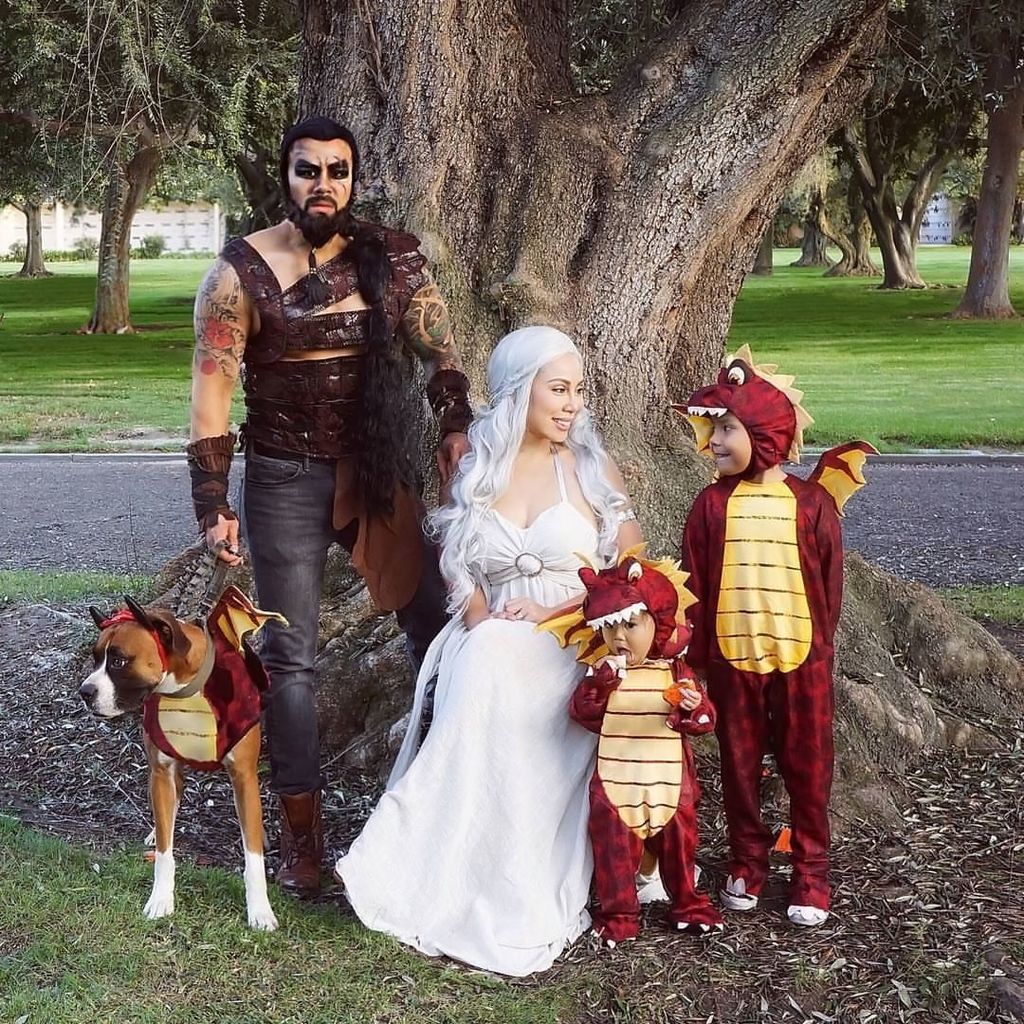 Source: pinimg.com
The ultimate Game of Thrones family is of Daenerys Targaryen, Jon Snow, and her dragons. Dress your children in dragons outfit and couple should go for the Dany and Jon snow costume. This family costume idea is easy to DIY as well. 
Party Animals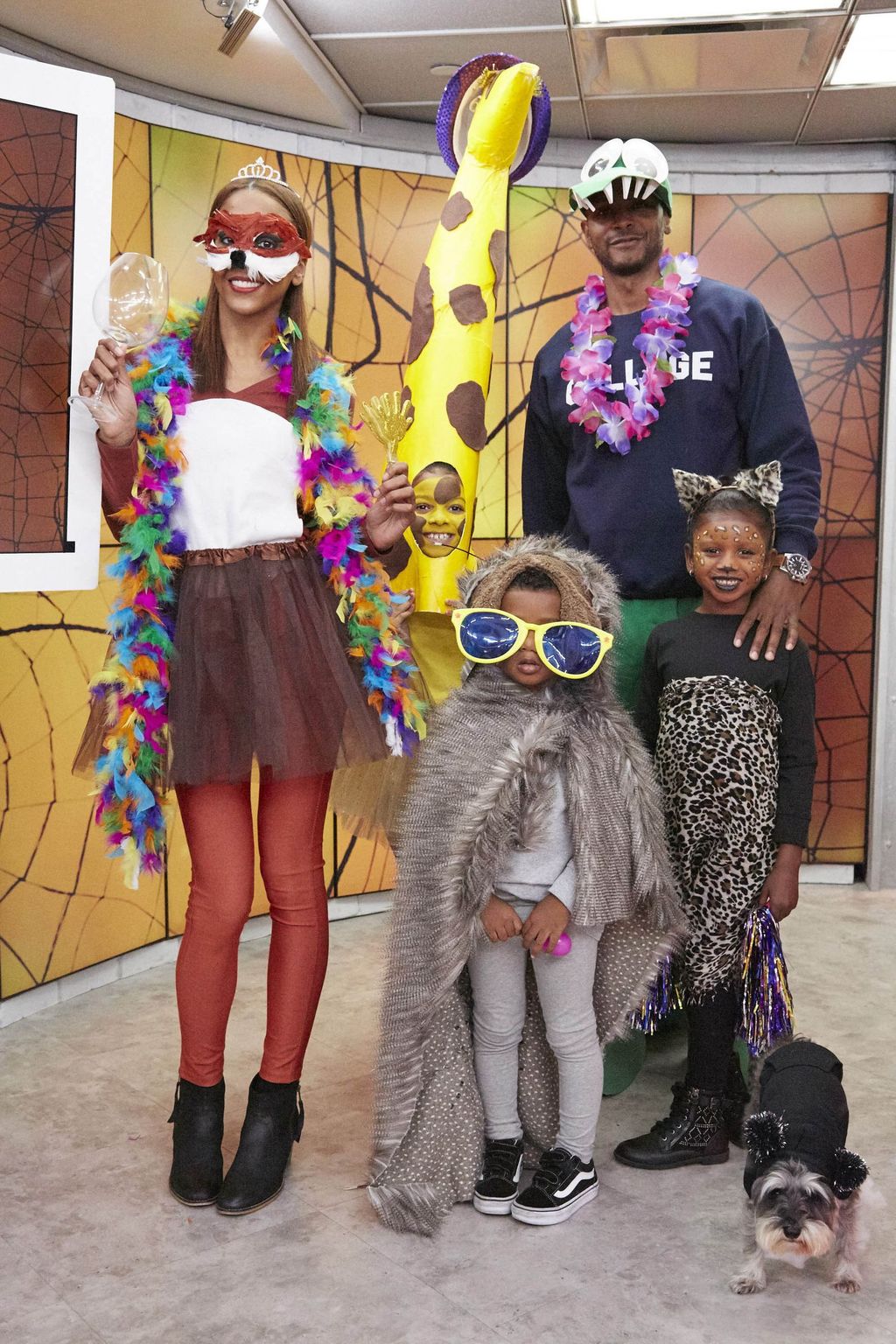 Source: pinimg.com
The fun part is here, imagine animals attending party with all the pom-poms and everything wrapped around their neck. Get cute animal family Halloween costumes for the night.
The Flintstones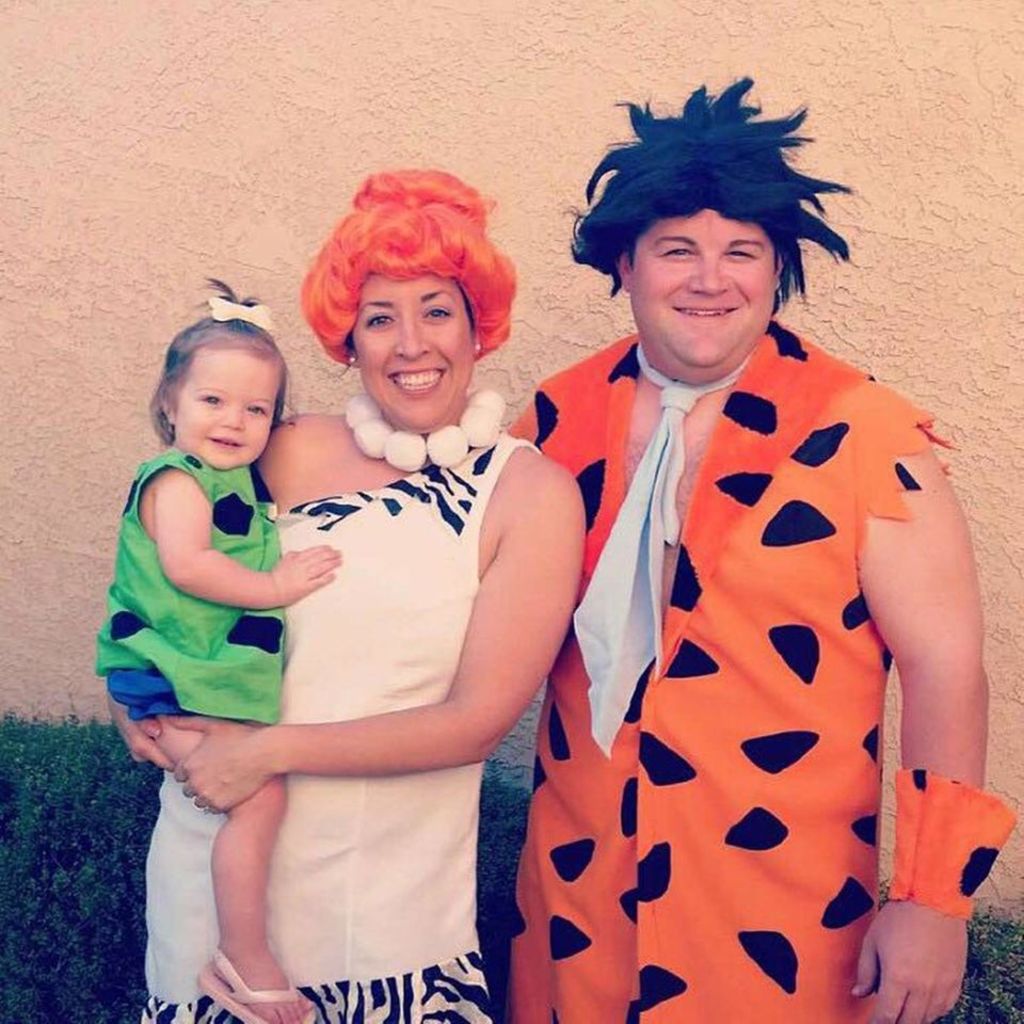 Source: pinimg.com
Explore the modern stone age with flintstones' characters. DIY the family costumes with existing clothes in wardrobe with fabric paint.  
Jurrasic World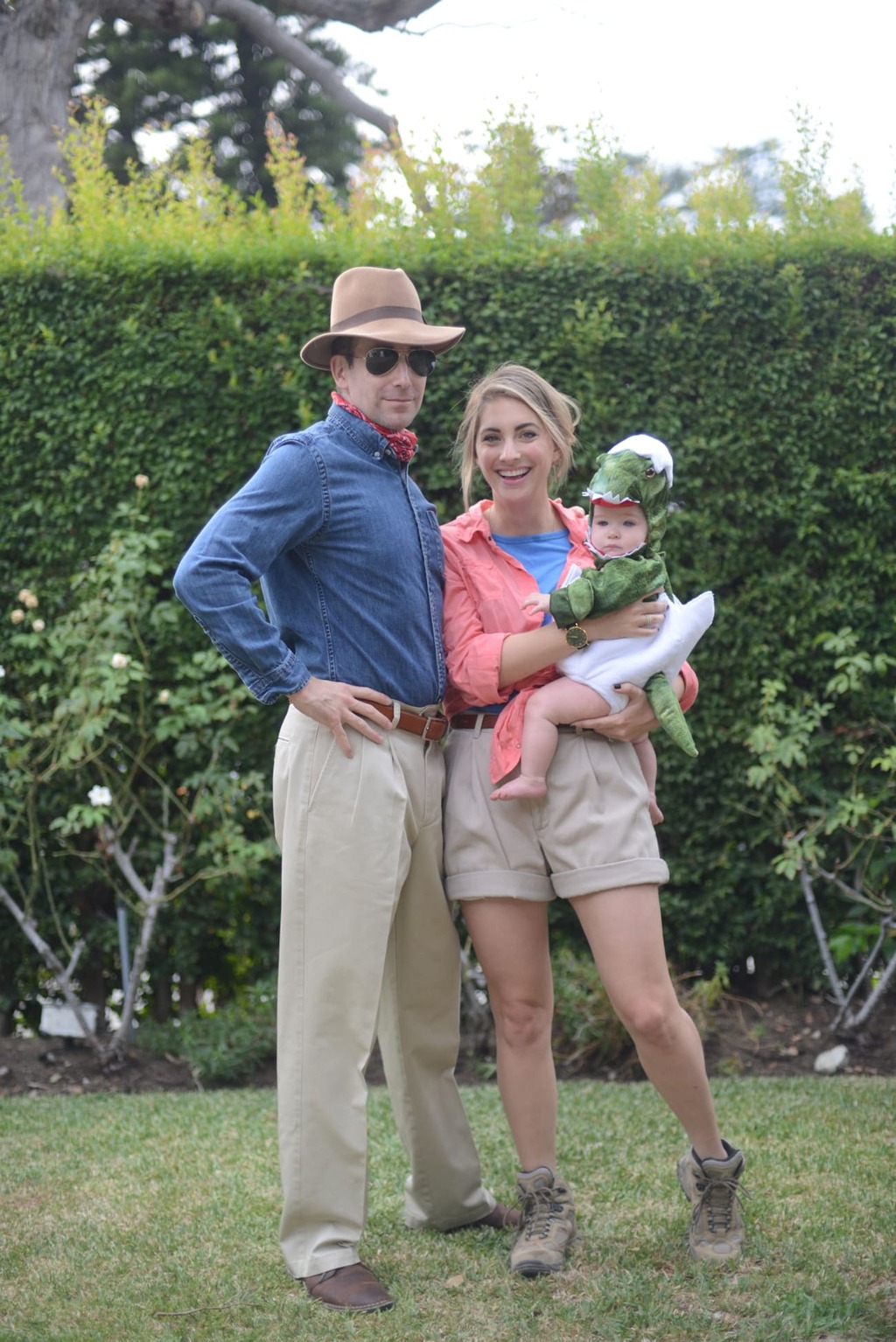 Source: classygirlswearpearls.com
For jurassic park theme either you can dress up as wild and exotic animals or the movie characters, like Claire, Owen Grady, Zach, and Simon Masrani.
Peter Pan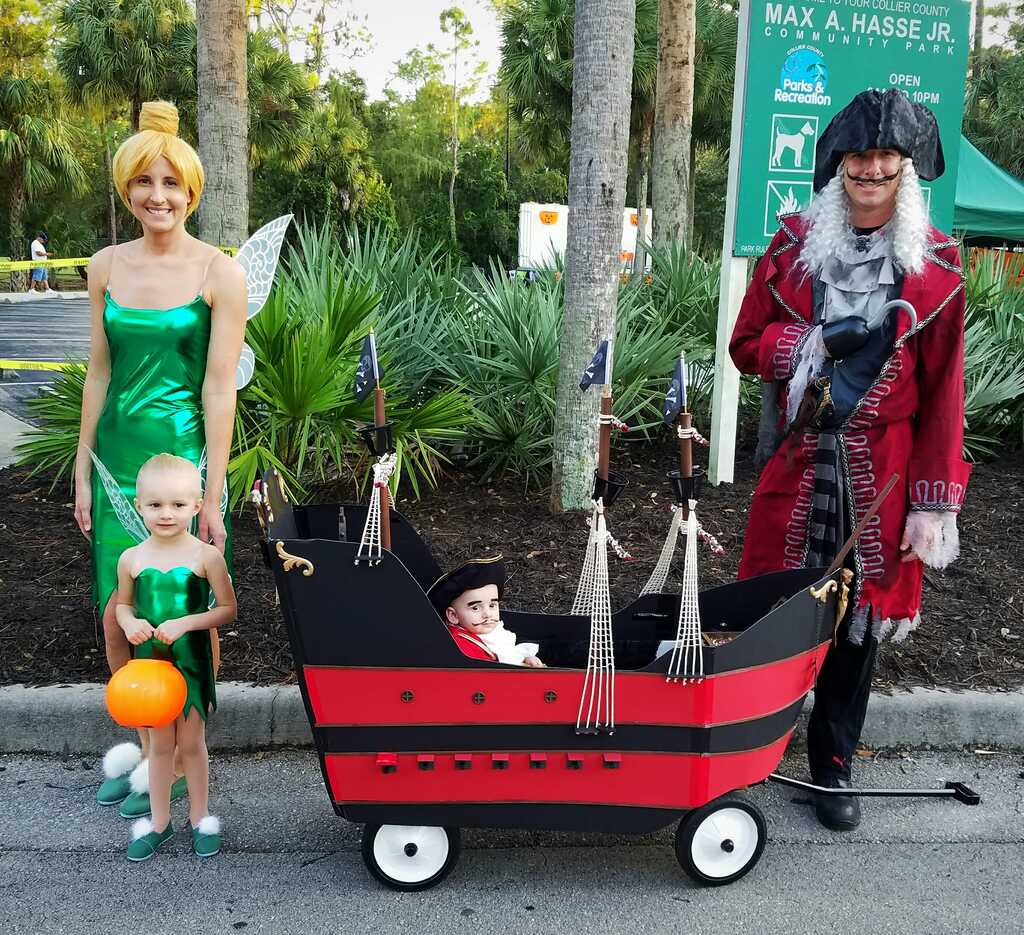 Source: gannett-cdn.com
Dress up like the peter pan characters and steal the enamored boy from her mother. Just imitate the walking & talking style, and you are good to go.
The Incredibles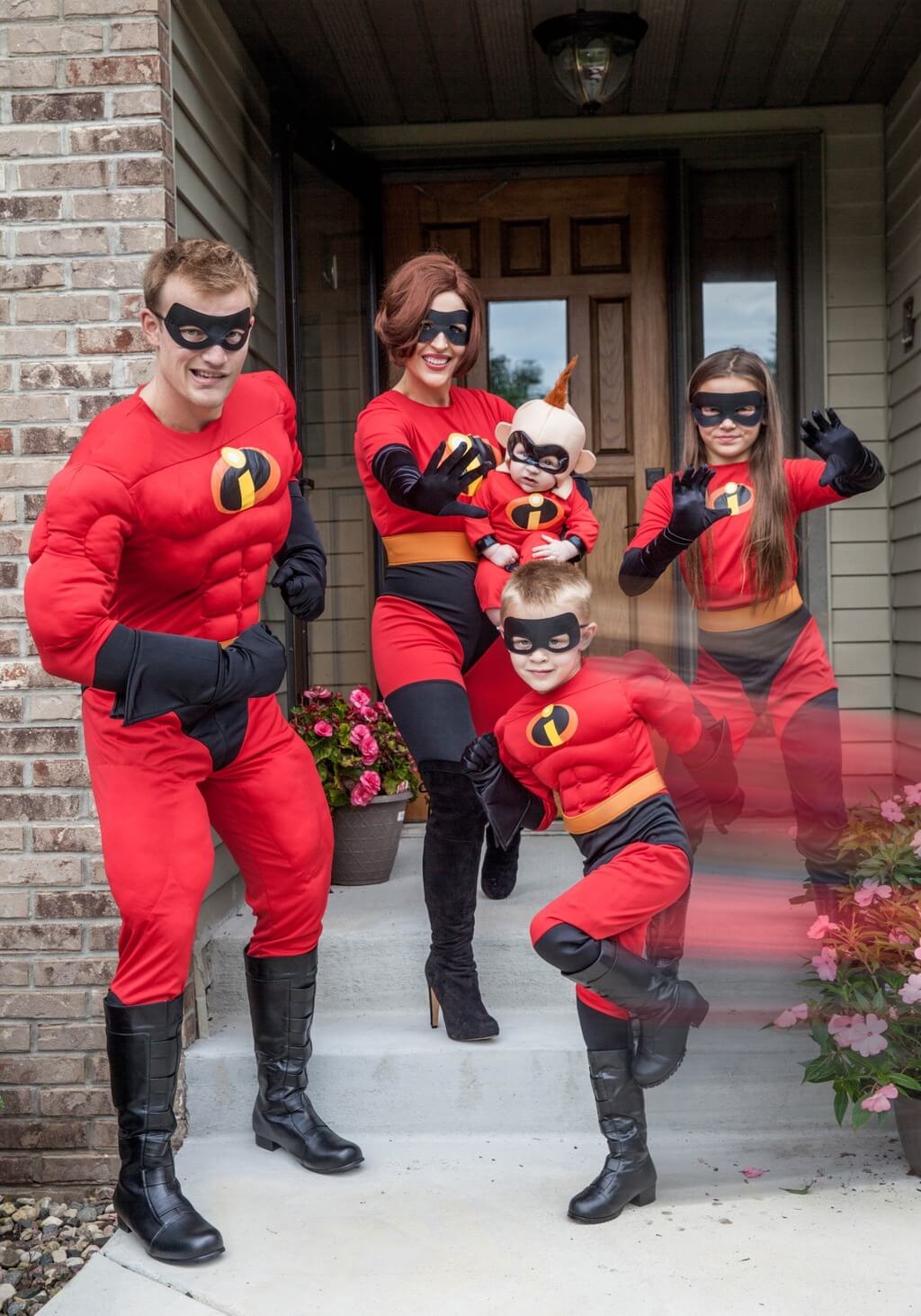 Source: halloweencostumes.com
This one is perfect for the family of four or five. Dress up like incredibles and make yourself Elasti girl. Mr. incredible, Frozone, and their children. Make a pact to save the world together.
The Addams Family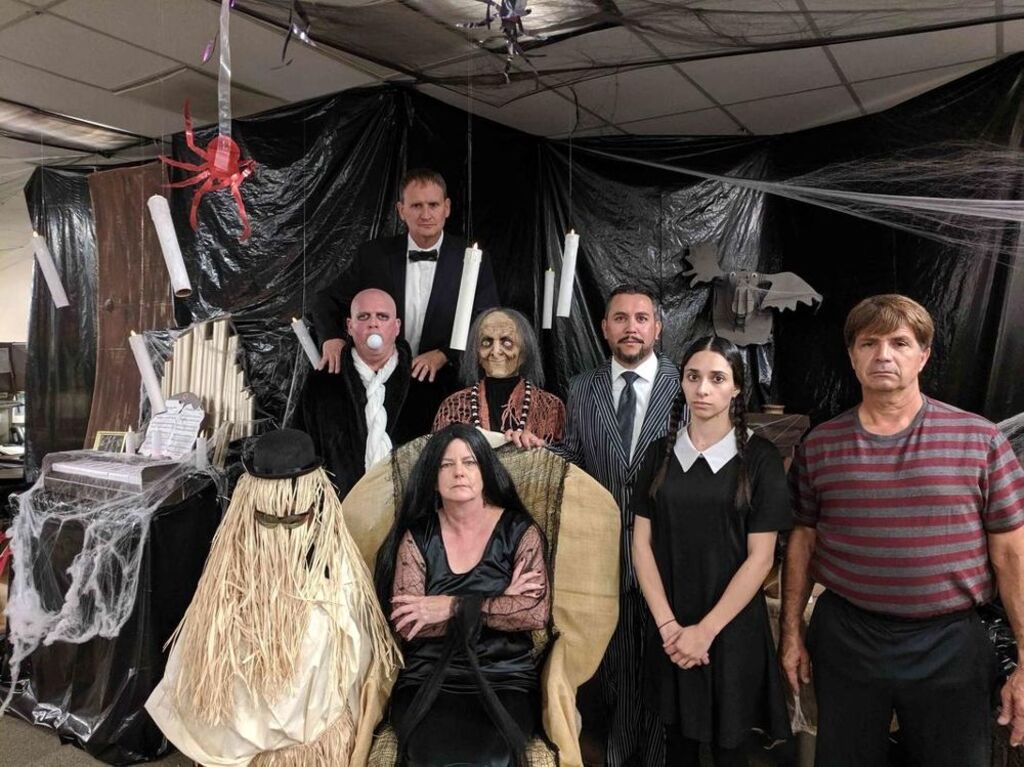 Source: glassdoor.com
Dress up like uncle fester, cousin itt, Gomez addams, mortica addams, pusley addams, or wednesday addams. You will definitely have fun recreating creepy and kooky look and imitating them.
Toy Story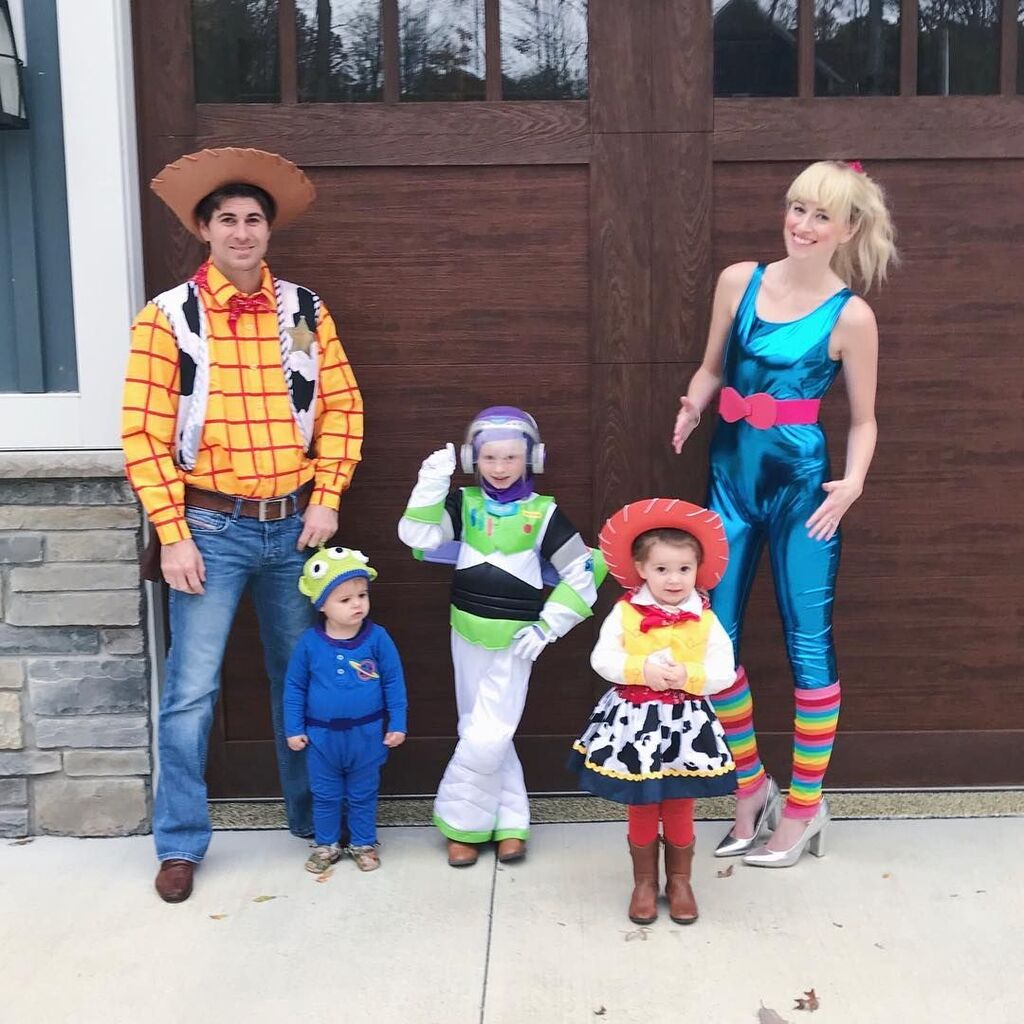 Source: pinimg.com
The toy story 4 is the latest release and forky has gained the popularity, which is going to soar with this years' Halloween party. Though he is trash, he is cute and little bit fancy as well. It tells how makeover can make ordinary spork into world-famous forky.
Pac-Man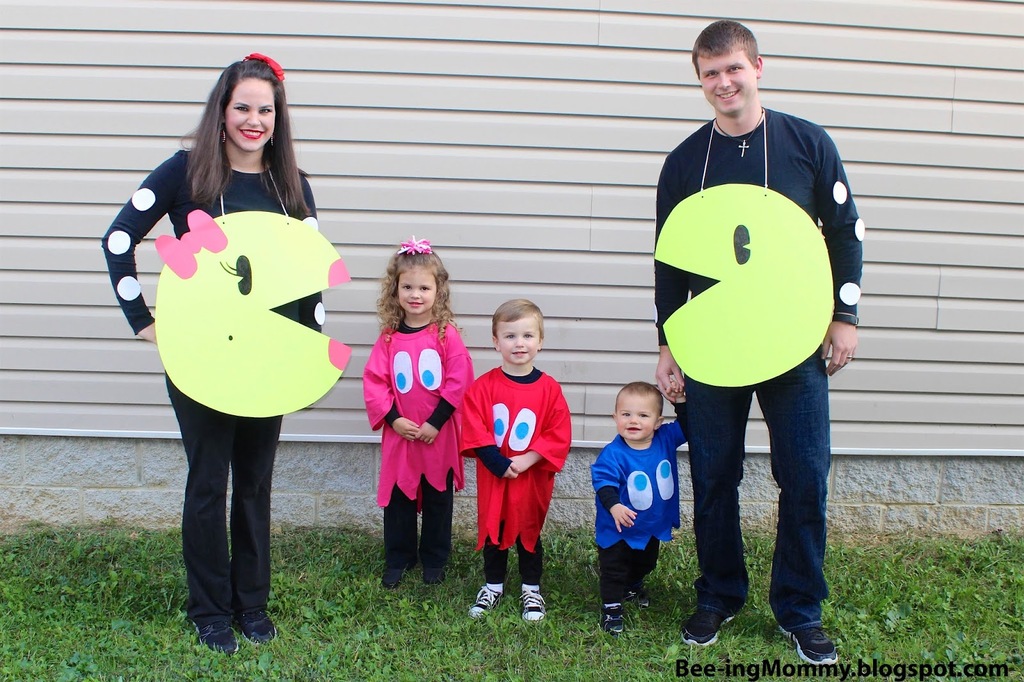 Source: blogspot.com
The classic pac-man game has entered the world of halloween. Do you now how easy it is to make a Pac-man at home? Grab your fabric paints and outfits. Make some polka dots and a pac-man on every tshirt. There you go!
Minions in Disguise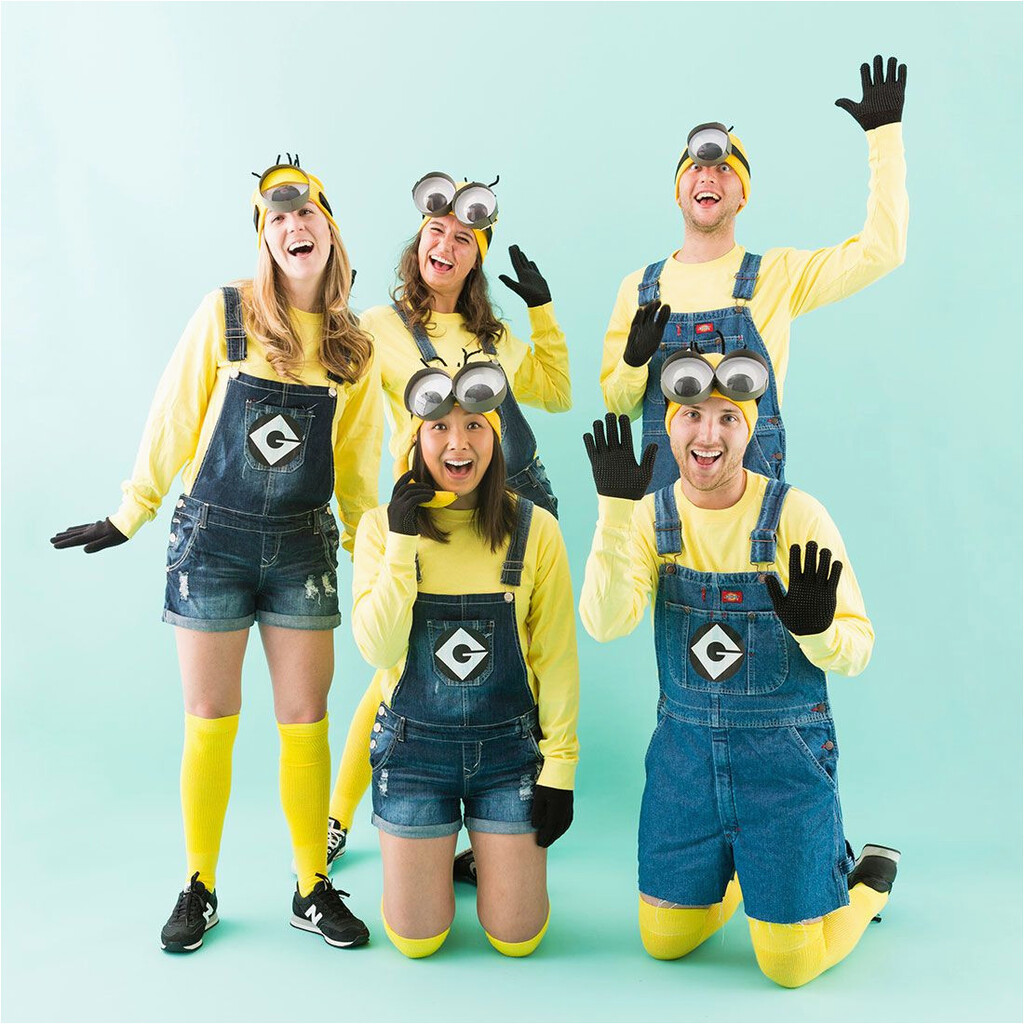 Source: hinhnenvip.com
Bananananananana!!!!…… The most adorable creatures on the earth are Minions. You can either get the minion costume or wear your dungaree with yellow tshirt. And make sure you eat lots of banana!!…
Also Read: 12 Hilariously Funny Halloween Costumes
The Avengers Family Costume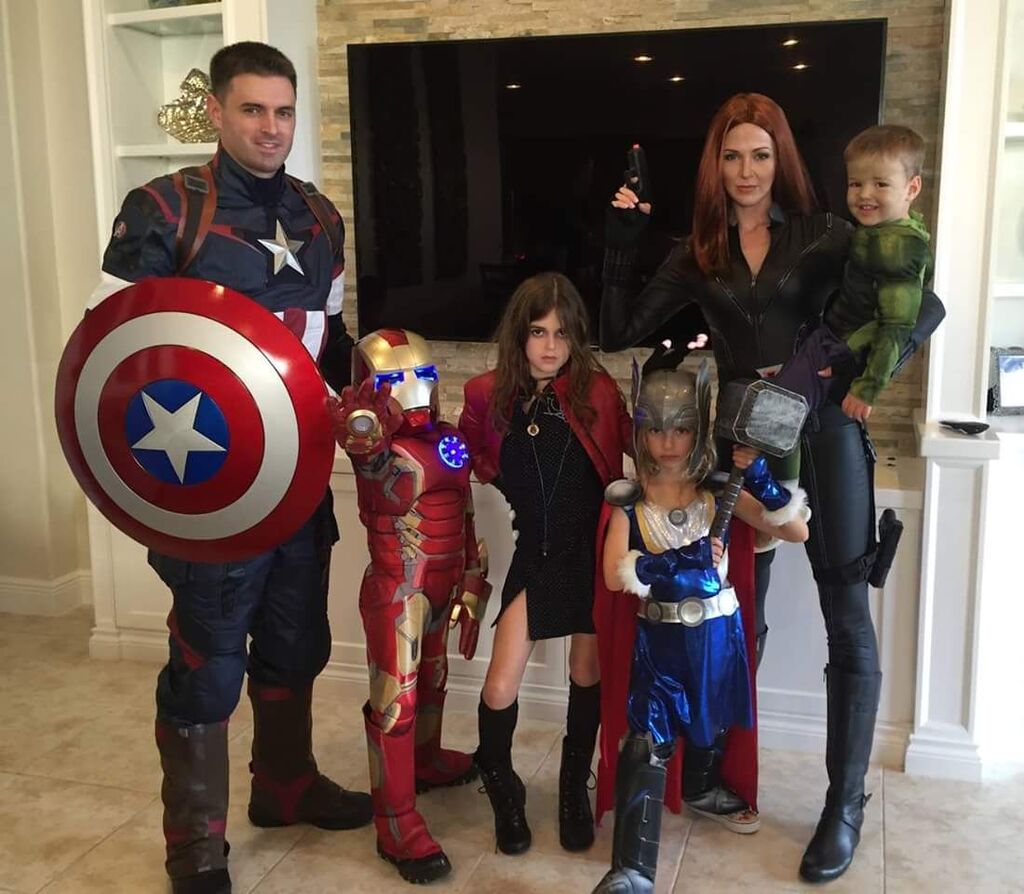 Source: pinimg.com
Is your family an avengers fan? If yes, then it is the best time to show that off, get your hands on the costumes of famous super heroes in the marvel world. (Hulk, Iron man, Captain America, Thor, and Black Widow.)
Ghostbusters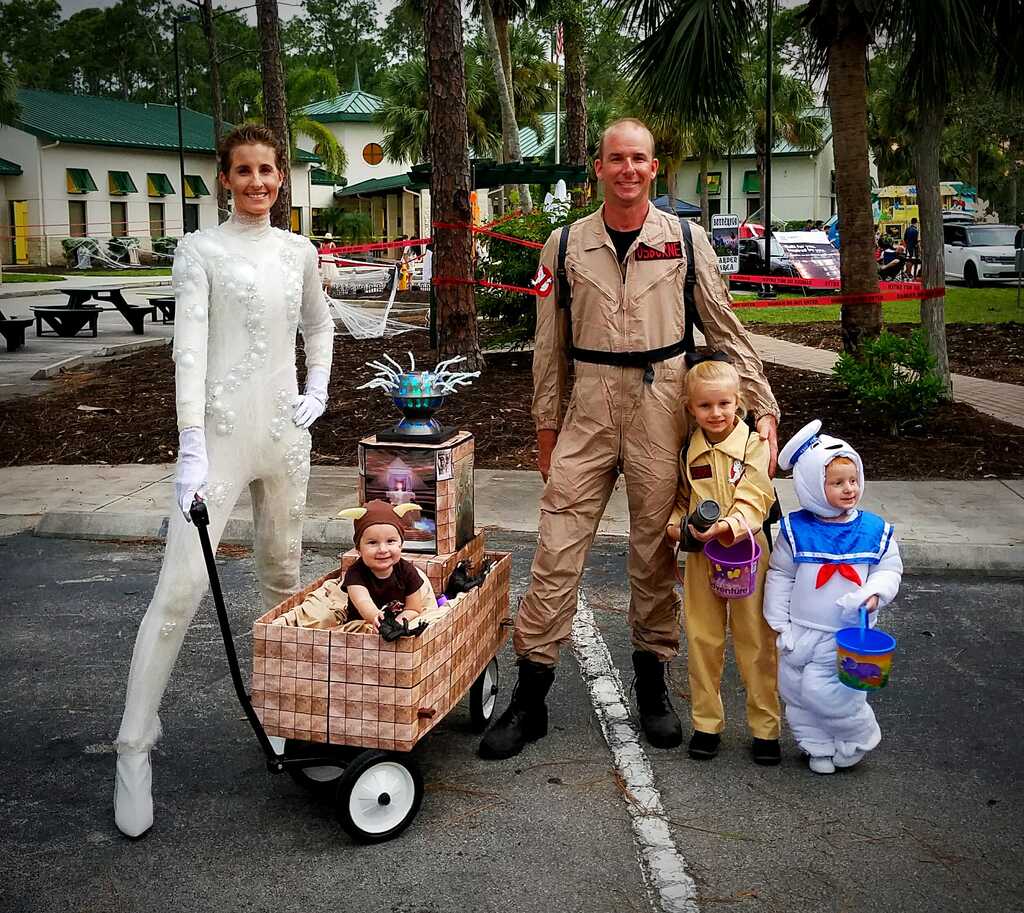 Source: gannett-cdn.com
There should be existence of ghostbusters, where there are lots of ghouls and evil-beings are roaming around. Dress up like one, and catch the ghosts with your intuitions.
Scooby-doo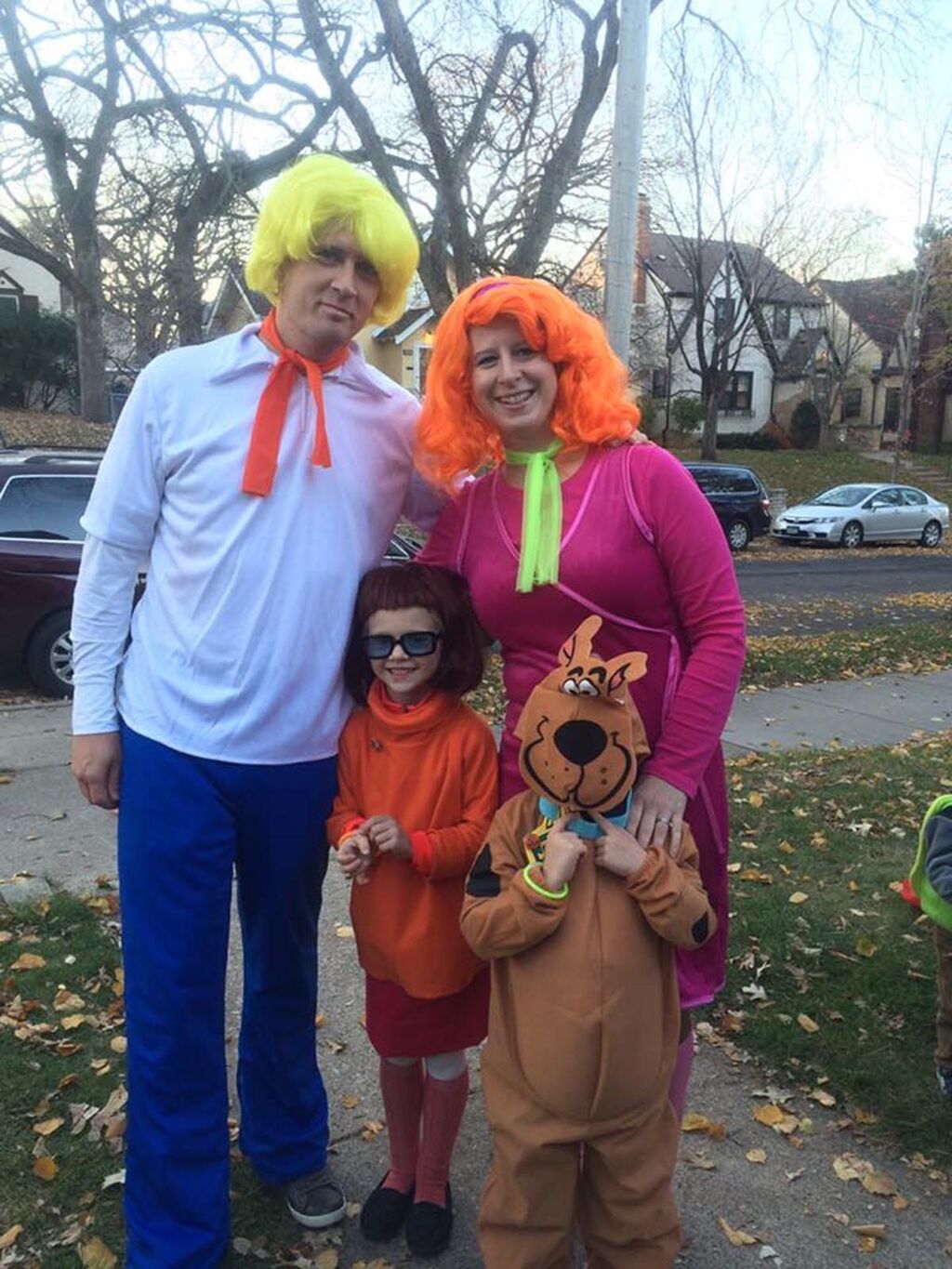 Source: pinimg.com
Scooby-doo and friends have experienced ghostly presence and solved petrifying cases. Let's imitate them for this family halloween party.
Bob's Burger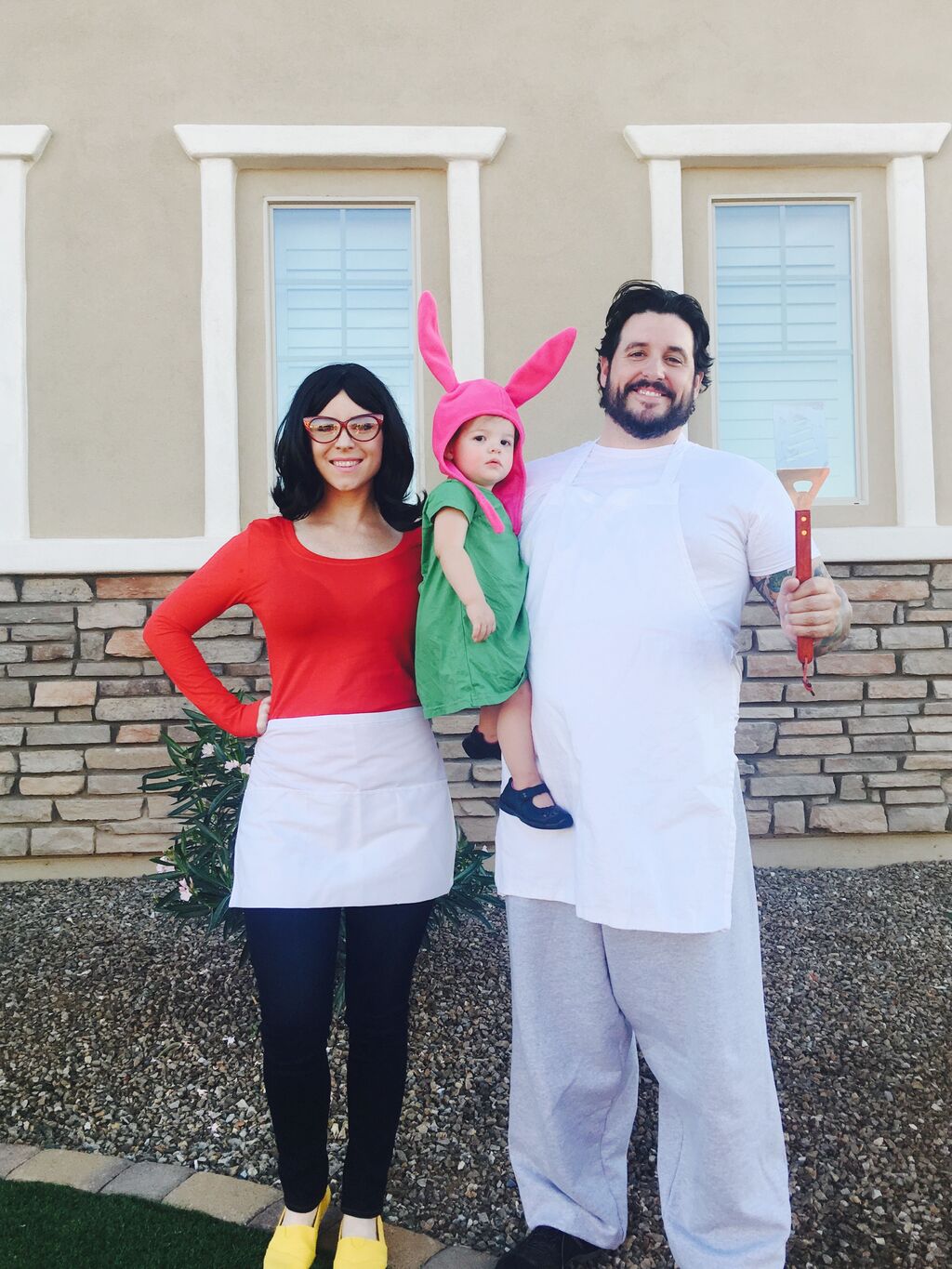 Source: pinimg.com
A family selling burgers at the street side shop who is struggling to survive amid the pressure from wife's ex and a pasta paprika. Dress up your family with this cute halloween costume idea.
Sweet Treats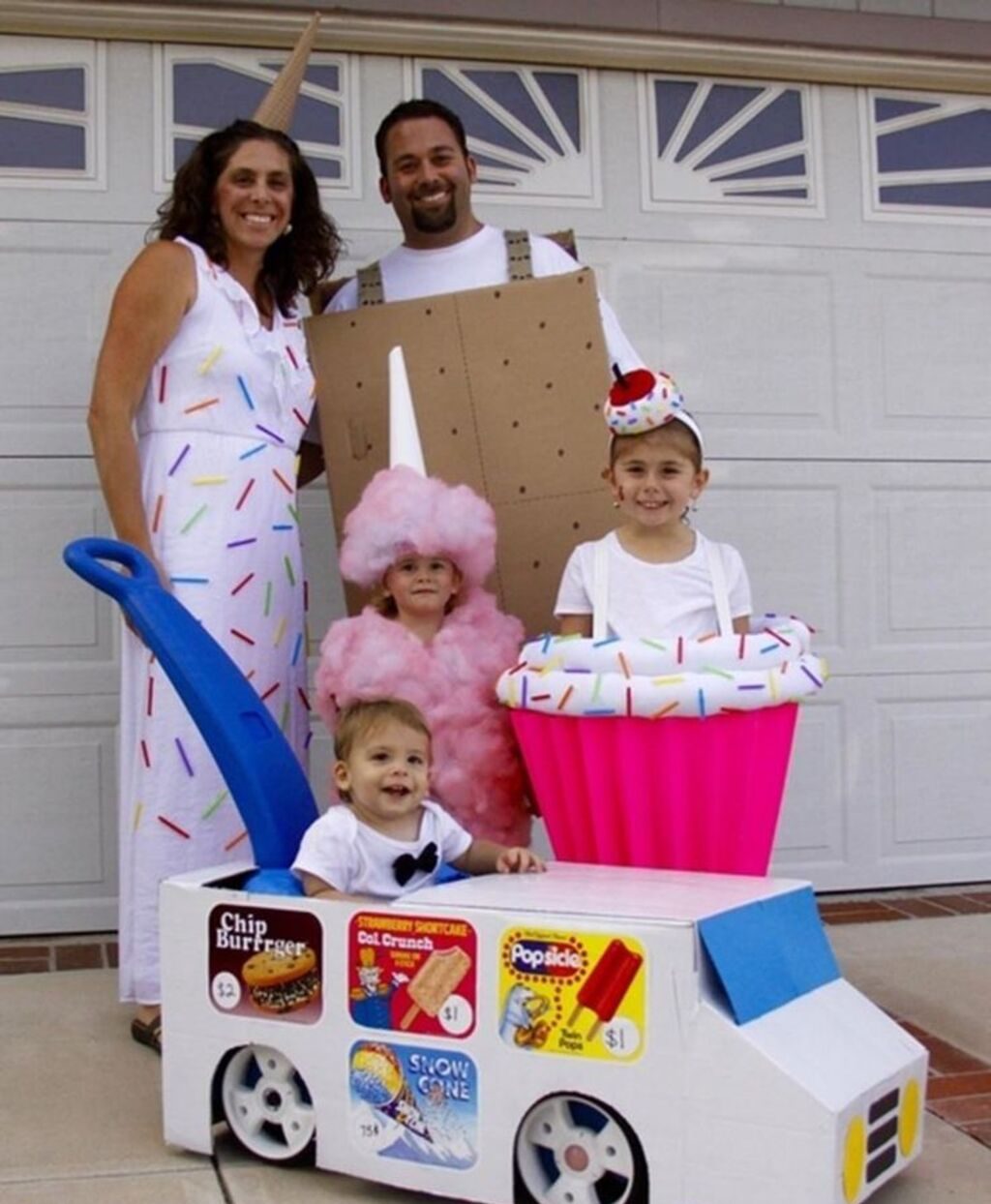 Source: pinimg.com
Spruce up the halloween look with the sweet treat costumes. Make someone dress as cookies, cake, candy, or chocolate.
Star War Family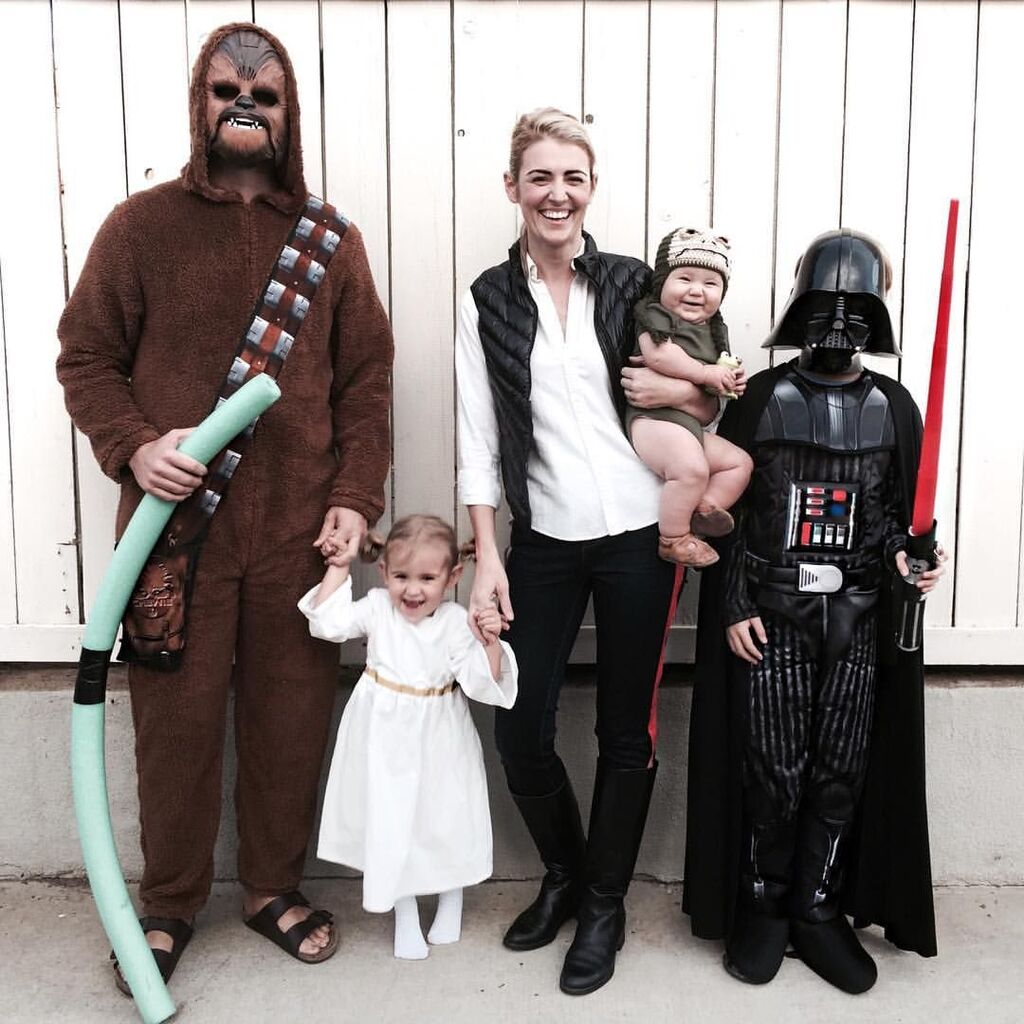 Source: pinimg.com
'May the force be with you.' Transform your family into the star war family and make sure to have ewok included.
Sunshine & Rain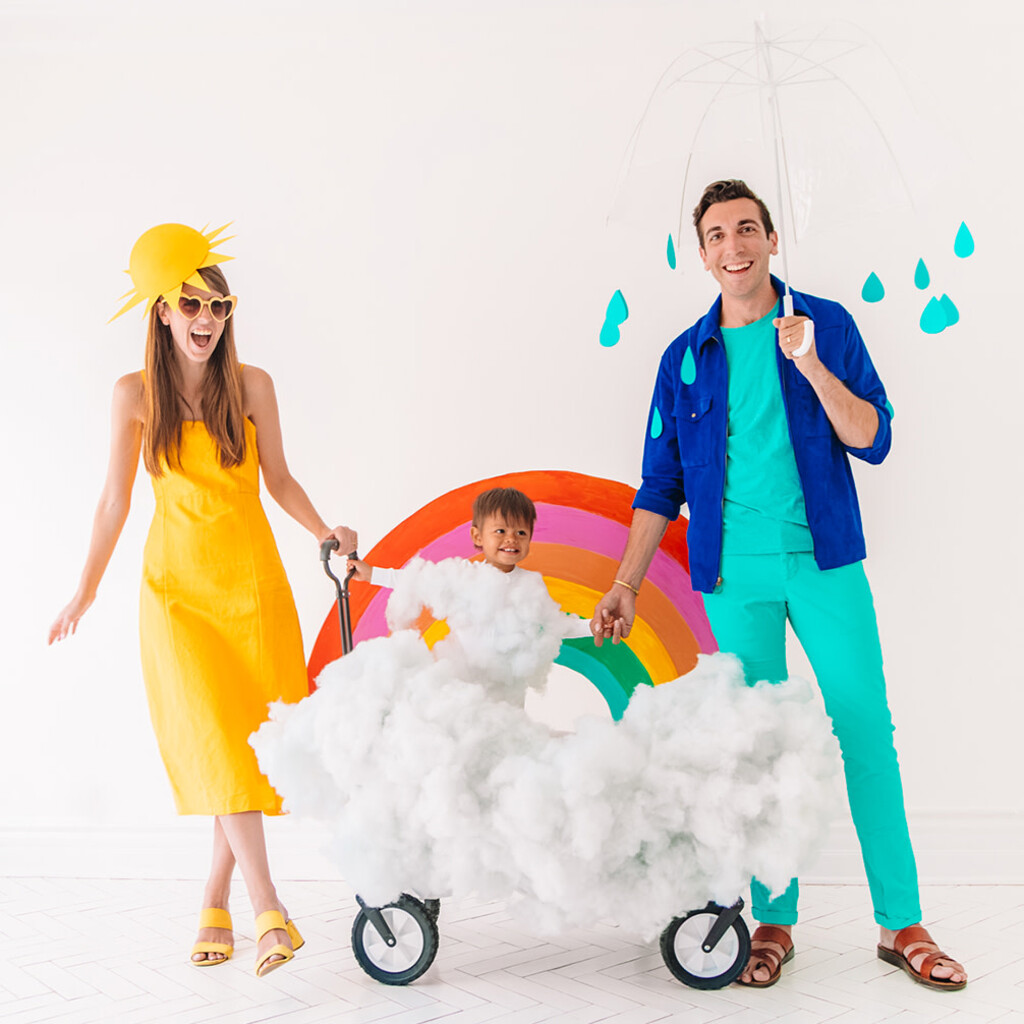 Source: domino.com
If you are family of three, get the family costumes of sun, rain, and clouds. Don't forget the rainbow cardboard.
Conclusion:
So these were the halloween outfit ideas that you should consider for a family party. Apart from this, you can go for any of the innovative and creativite ideas. Most of the family costumes ideas are from the movies or the sitcoms. Some other well known are tom-jerry, golden girls, where's waldo, power rangers, and many more. For more fashion trends and festival costume ideas, visit Fashionterest.