Of all the seasons, there's no denying fall is a favorite for many reasons—fashion being at the top of that list, of course. It's your time to embody everything you love about autumn with clothes that help boost your confidence and feel cozy to wear. 
But choosing fall clothing may also involve more attention to detail because of unpredictable weather and layering considerations that might require some planning. With your seasonal essentials all lined up, including plenty of denim, a fall staple, you can easily craft all your favorite fall outfits. 
Here are some tips and pieces that work perfectly for casual, chic, and practical looks to keep you feeling comfortable as the temps finally cool off.
Start with the Basics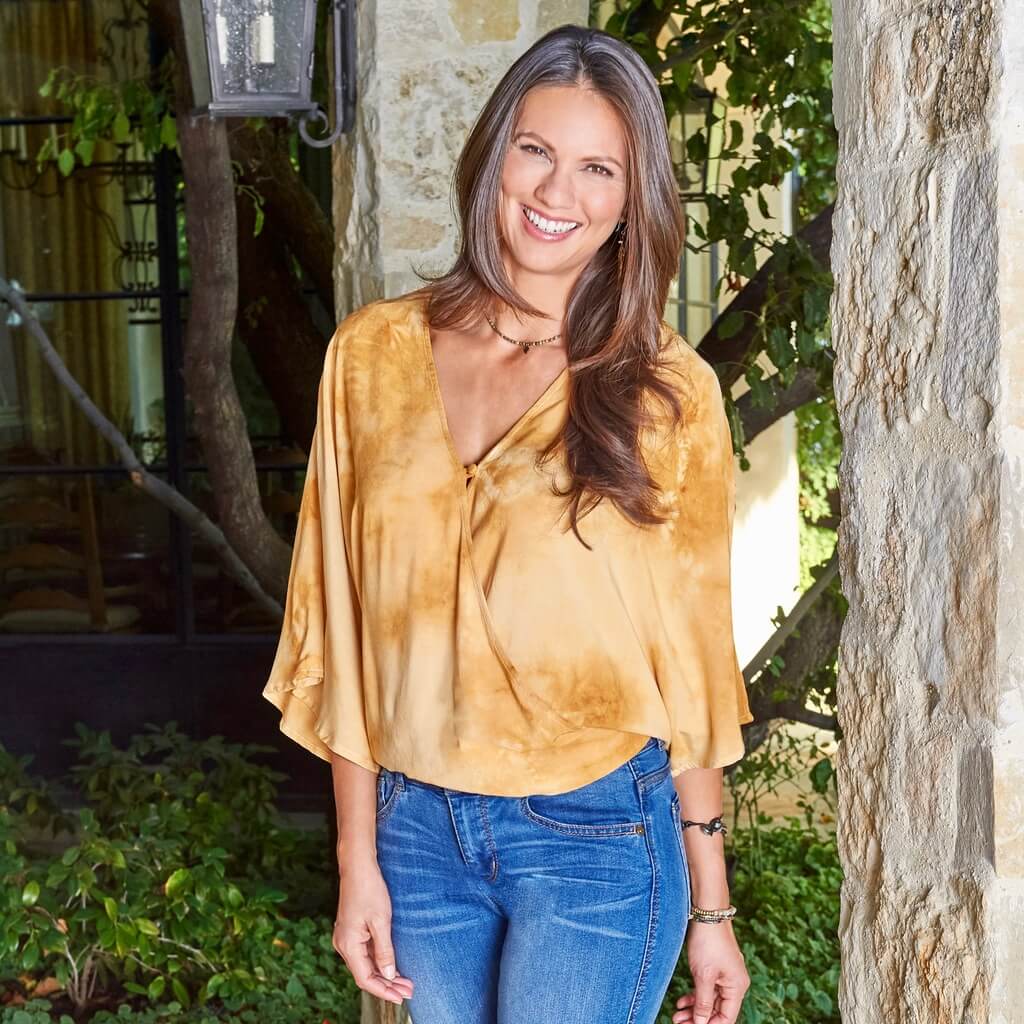 Source: democracyclothing.com
When you're welcoming a new season, having a wardrobe game plan always helps. Take a look at what basics you may need first, such as jeans, tees, and sweaters. Also, keep in mind that fall wardrobes are a reflection of the latest styles, seasonal colors, and textures. 
Your versatile fall essentials are sure to keep you looking fashionable, comfortable, and warm this year. Make an inventory of what pieces you already have in your closet and which items you may want to buy to keep up with the newest trends.
Choose Quality Pieces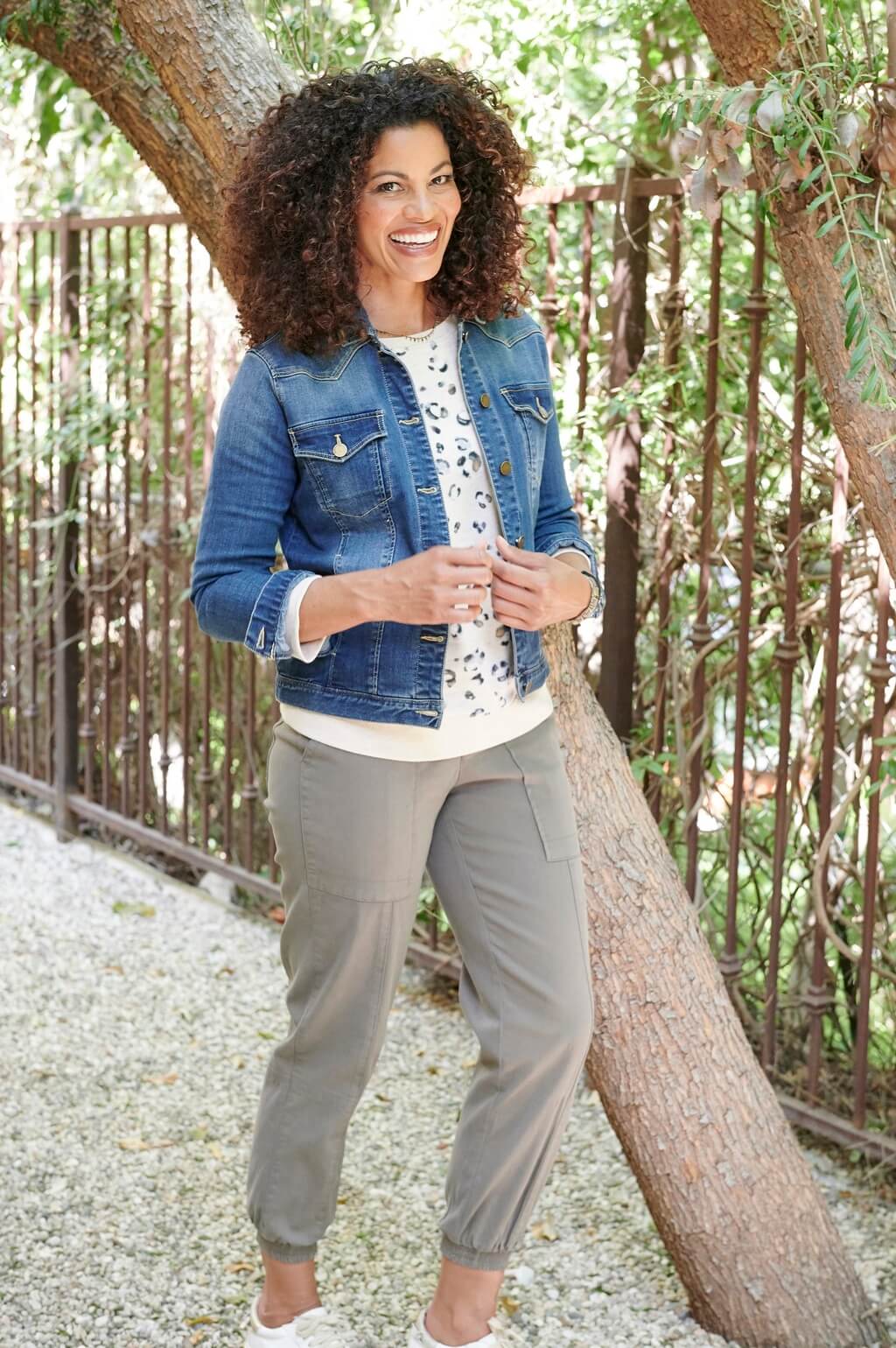 Source: democracyclothing.com
The best fall clothes are made with quality materials, nice tailoring, and thoughtful design elements. Everyone wants to look put together for those special brunches with friends, date nights, and even casual weekends at home or around a bonfire. 
As you style your fall outfits, choose a women's brand that caters to your specific needs. With a casual denim lifestyle brand, you'll find premium jegging jeans and other on-trend styles. 
When it comes to jeans, you want super soft and stretchy denim that hugs and enhances your curves. Also, consider choosing fashion tops that you can see yourself wearing for a variety of occasions.
Think About Mix and Match Potential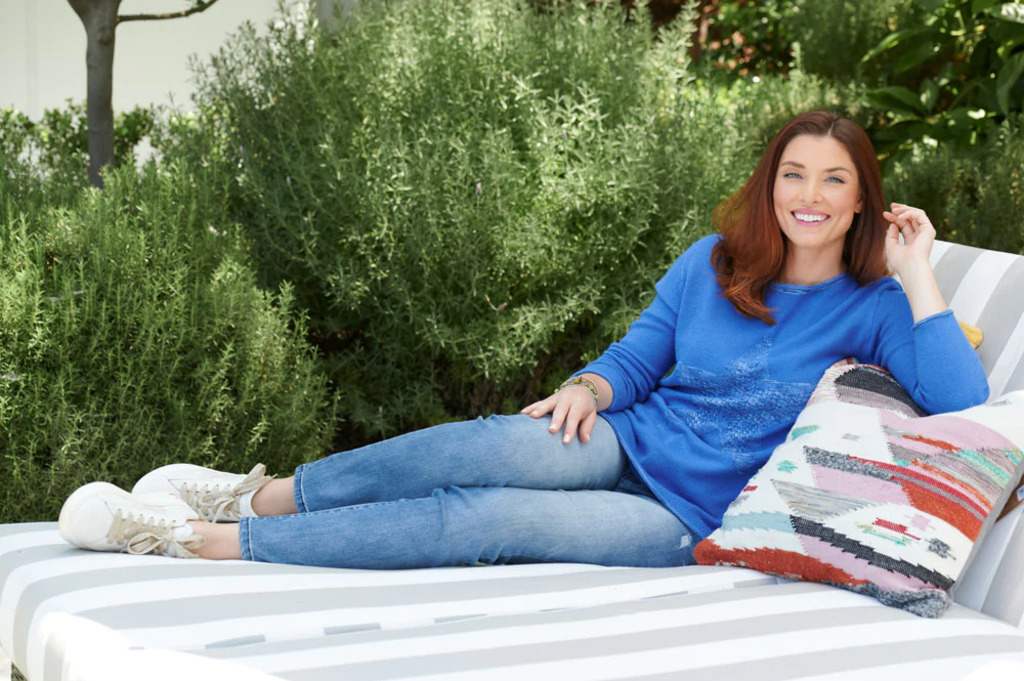 Source: democracyclothing.com
Classic fall looks are easy to put together with a few essentials. When you curate the right collection of pieces, you can create a variety of effortless outfits. 
Tunics available in fall-inspired colors or patterns look cute when paired with everything from flare jeans to leggings. Cable knit sweaters look great with skinny jeans or cargo pants. 
Factor in shoe selection and coat choice because those can be an easy way to change up the look of each of those outfits. You can't go wrong with tall boots, ankle boots, fashionable sneakers, or a pair of heels. From footwear to accessories, mixing and matching give you the potential for endless chic outfits.
Your Essentials Clothing List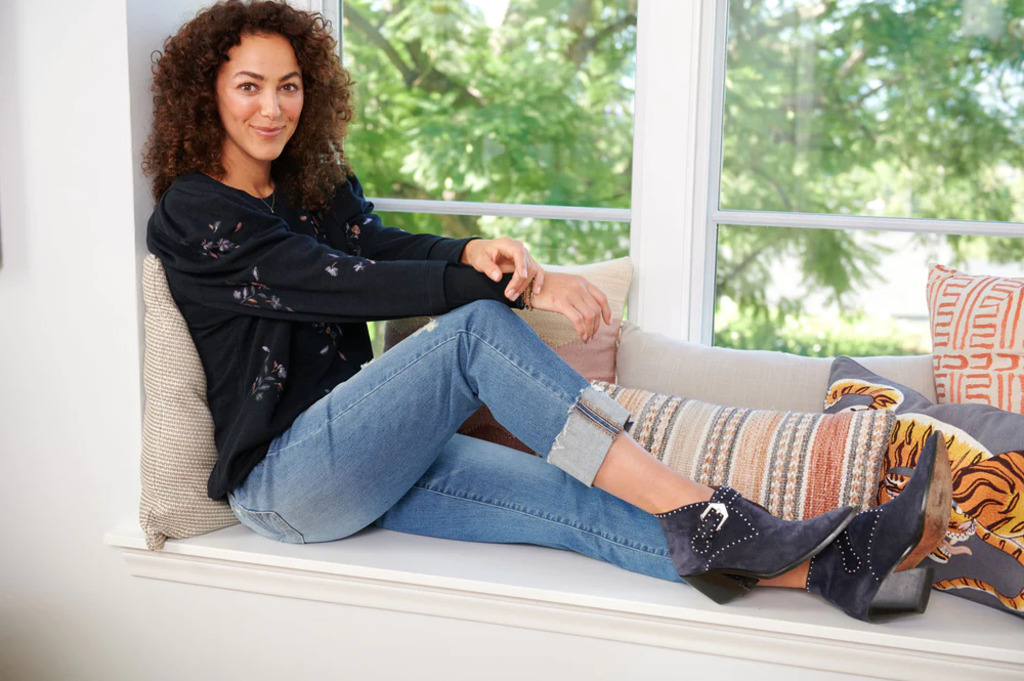 Source: democracyclothing.com
Now, it's time to dive into a list of specific fall fashion checklist essentials that are a welcome addition to any wardrobe at this time of year. From sweaters and jackets to jeans and joggers, there's plenty of inspiration to be found. Sometimes, that means just going ahead and getting the clothes that help you look good and feel great!
Denim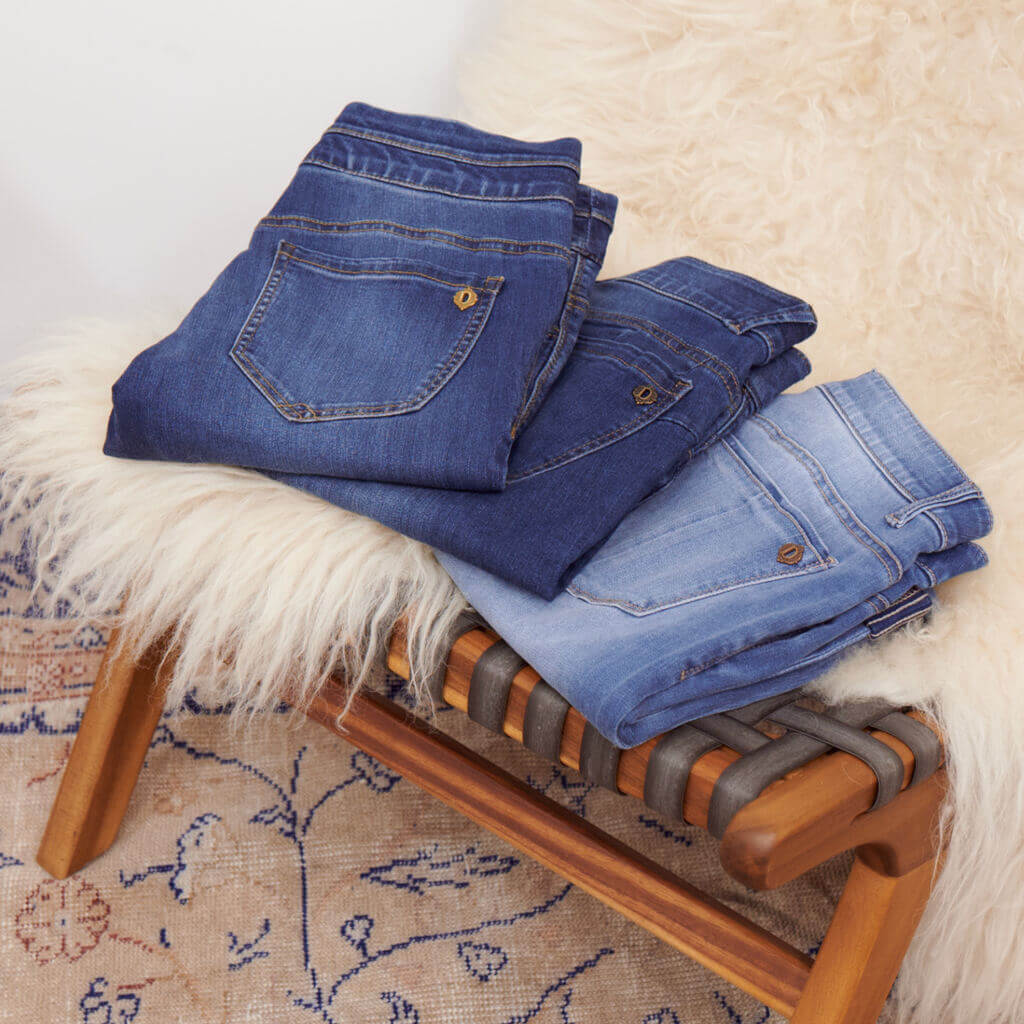 Source: democracyclothing.com
It's time to go through your collection of jeans. Identify your favorite pairs that you plan to wear while also considering the latest denim trends you want to try. 
Classic jegging jeans never go out of style, so you can make them a staple in your lineup. You just need jeggings that flatter and enhance your curves. 
Don't settle for a pair of denim jeans that don't fit right. If you need tall jeans because you have a long inseam, find an inclusive brand that offers jeans for tall women. 
Whether you're looking for petite or plus sizes, you can find jeans tailored to your curves with modern styles made for all women.
Dark Jeans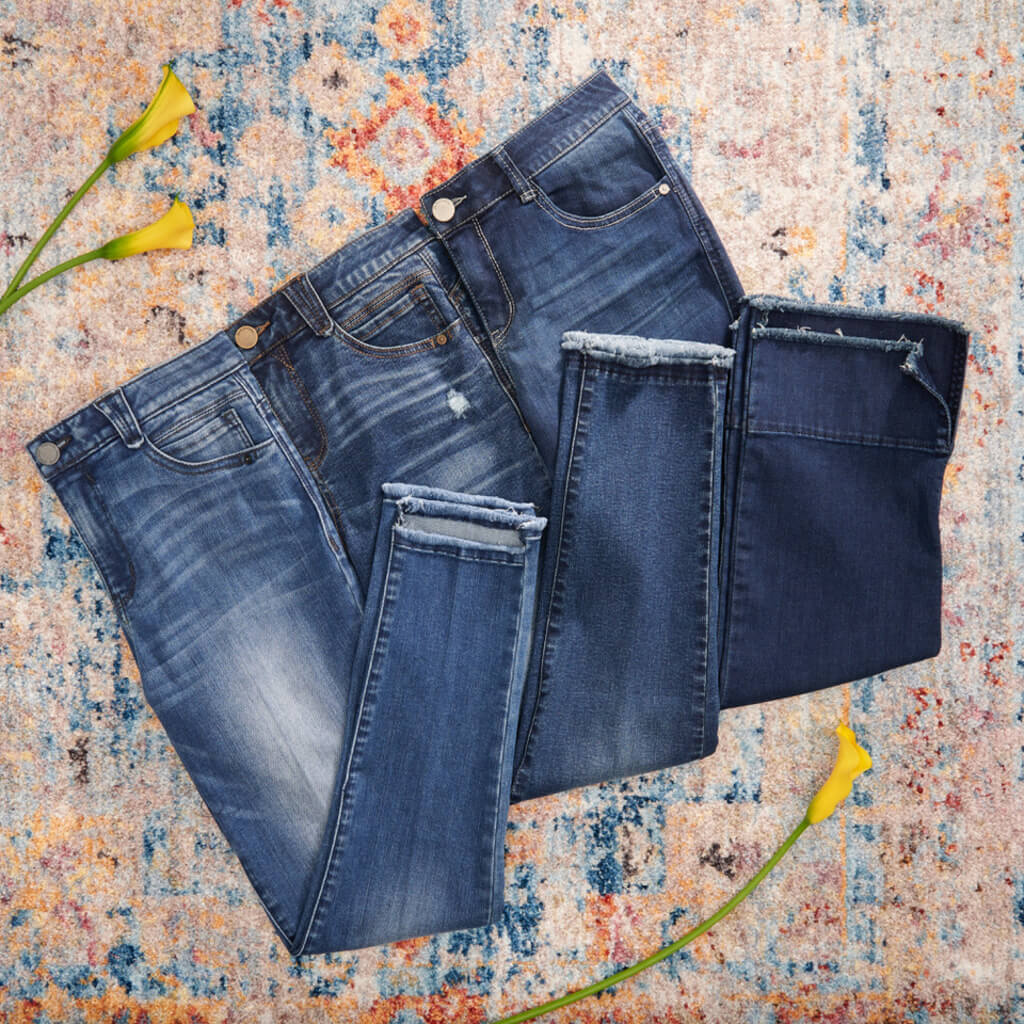 Source: democracyclothing.com
Dark washes help you make the natural transition into wearing your fall wardrobe. Consider a sleek indigo wash to give your favorite pair of jeans a polished look. Wear your slimming and stylish indigo jegging jeans with a plaid or flannel top and tall boots. 
Then, you'll be ready for the coziest of fall activities. Another fashionable choice is a pair of colored jeans in a fall-inspired hue. Mix it up with shades of grey, wheat, espresso brown, burgundy, or green. Don't forget to choose a silhouette you really like. Some cute styles include straight-leg jeans, bootcut jeans, flare jeans, and girlfriend jeans.
Trendy Jeans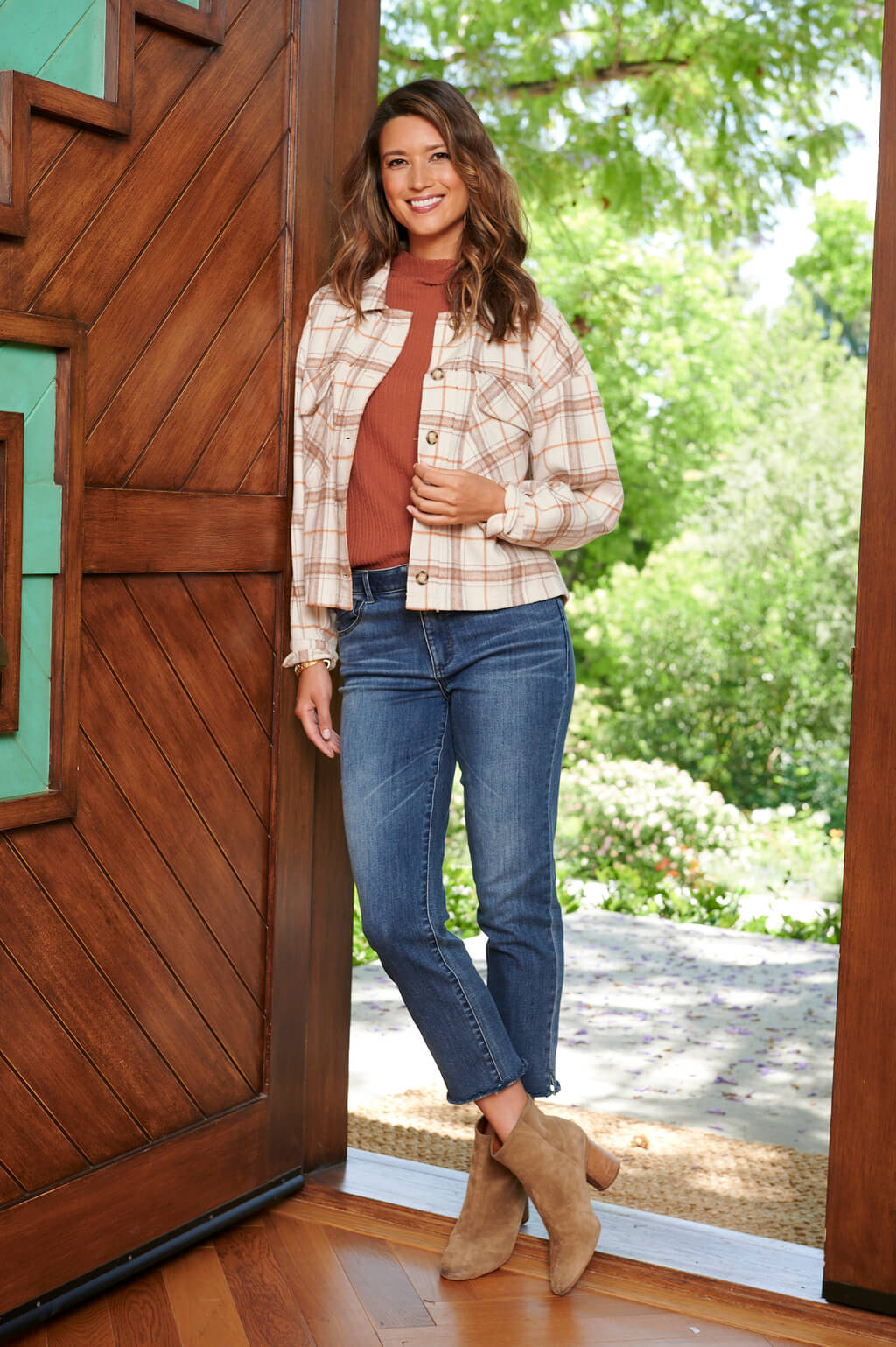 Source: democracyclothing.com
Are there some new styles you've been wanting to try this fall? Go for it! The crisp weather is calling for everything from vintage distressed girlfriend jeans to relaxed flare styles with a high-rise waist. 
A new jean style is a great way to take your fall denim collection to the next level. Look for buttery-soft, luxe denim in a chic blue wash and special features that update your denim look, like a sweetheart-shaped yoke above strategically placed back pockets.
Jean Jacket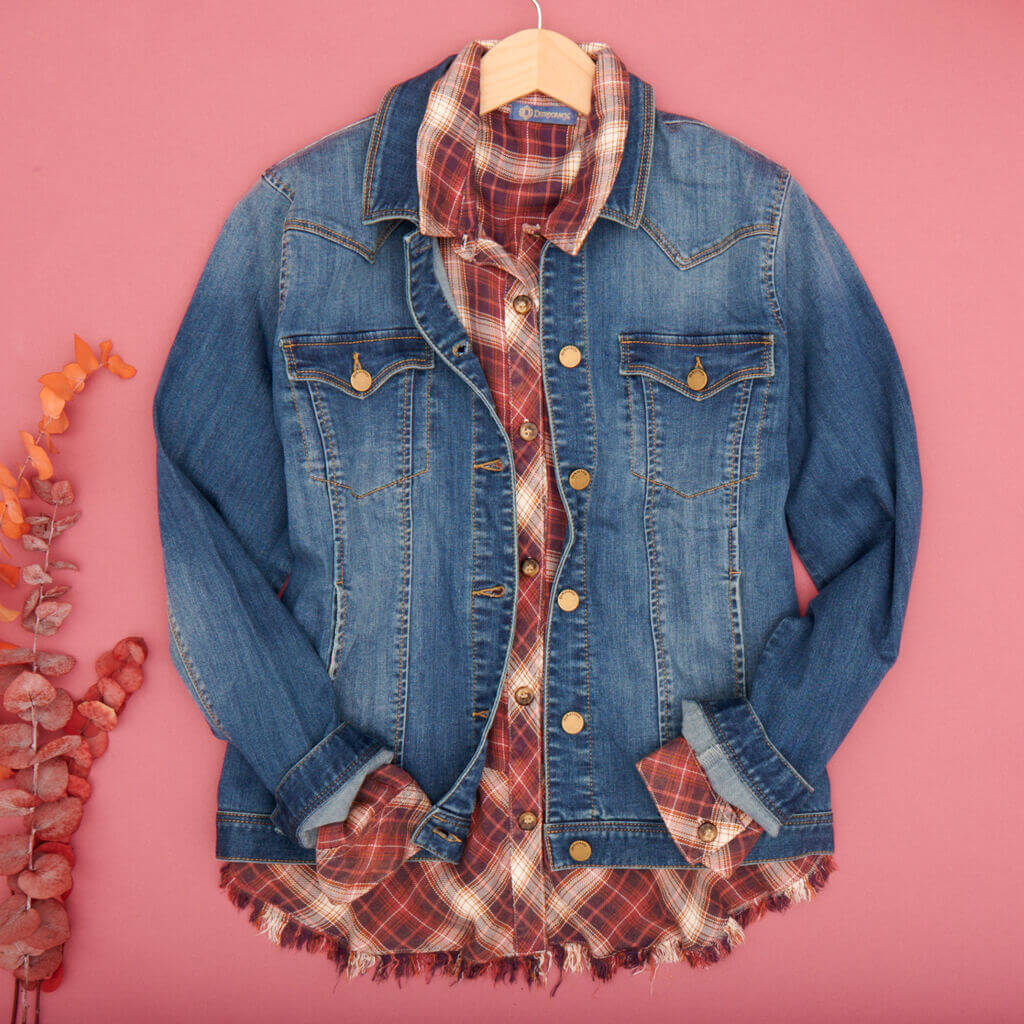 Source: democracyclothing.com
The perfect lightweight coat for many fall wardrobes is a jean jacket, which is much lighter than a wool coat or fleece that you can save for winter. A cropped jean jacket also makes a stylistic statement when you wear it over a white tee and colored pants. 
A black twill jacket might be an alternative to a blue denim jacket if you're looking for something slightly different. Choose a jacket that fits your personality and represents your style.
Mock Neck and Turtleneck Top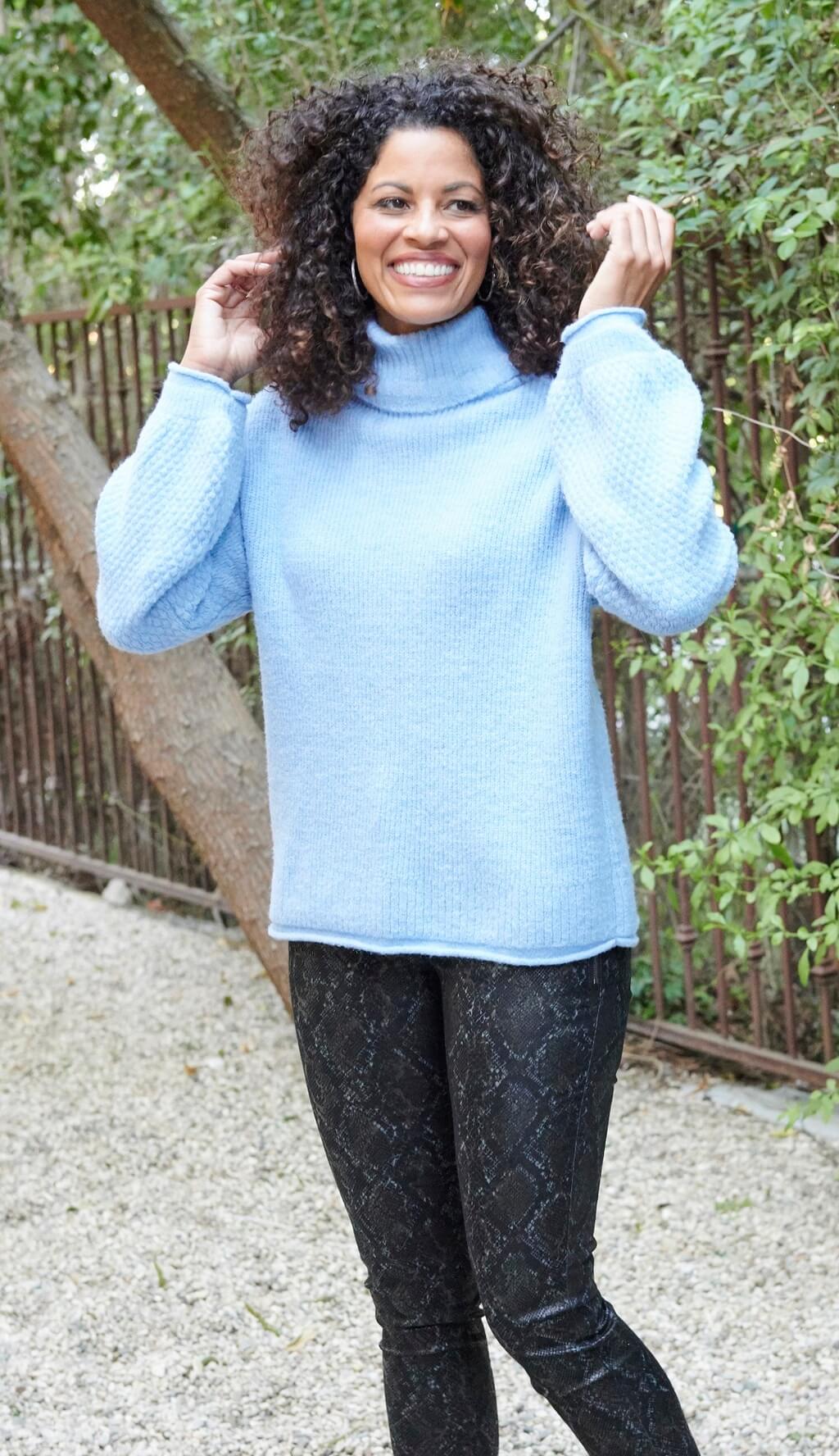 Source: democracyclothing.com
Ask any fashion enthusiast, and they'll say no fall wardrobe is complete without a turtleneck top. They provide a good base layer under cute fall coats and are an excellent way to stay warm. Simple turtlenecks and mock neck tops in fall colors are an easy choice. 
You might try elevating this look with a modern sleeveless mock neck top for a warmer day. A soft rib-knit top will help give any look a boost. For a simple fall outfit, go with slim straight jeans, a sleeveless mock top in a rustic brown, and a pair of boots with a small heel.
Sweaters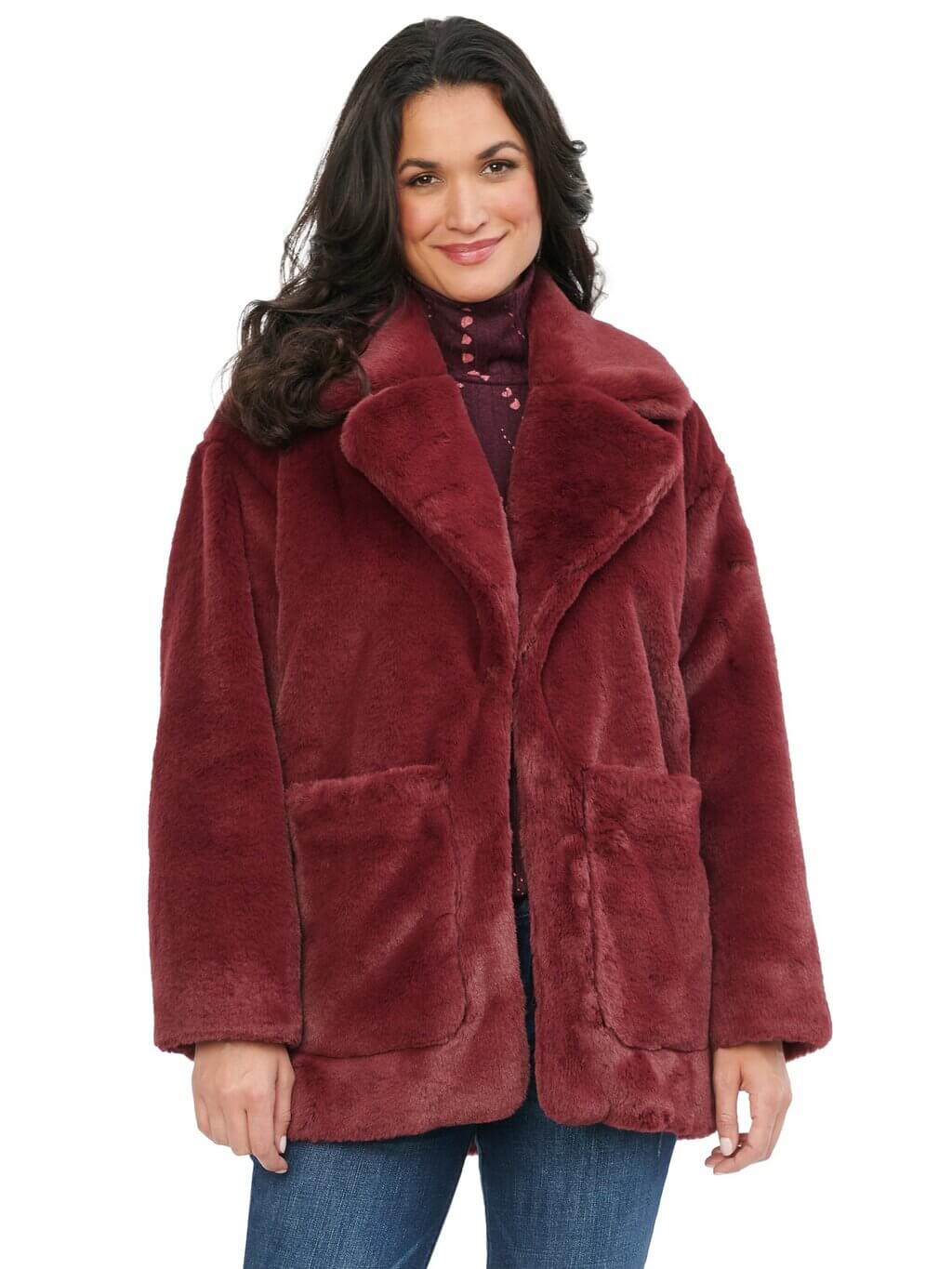 Source: democracyclothing.com
Can you really have too many sweaters during the fall? For those who are true fans, sweaters complete your wardrobe at this time of year. Whether you prefer timeless styles or can't wait to try the latest print or material trends, sweater weather is officially here. In case you're curious, neutral hues are in this autumn.
Also Read: Classic Handbags That Will Add More Style to Your Wardrobe
Knit Sweatshirts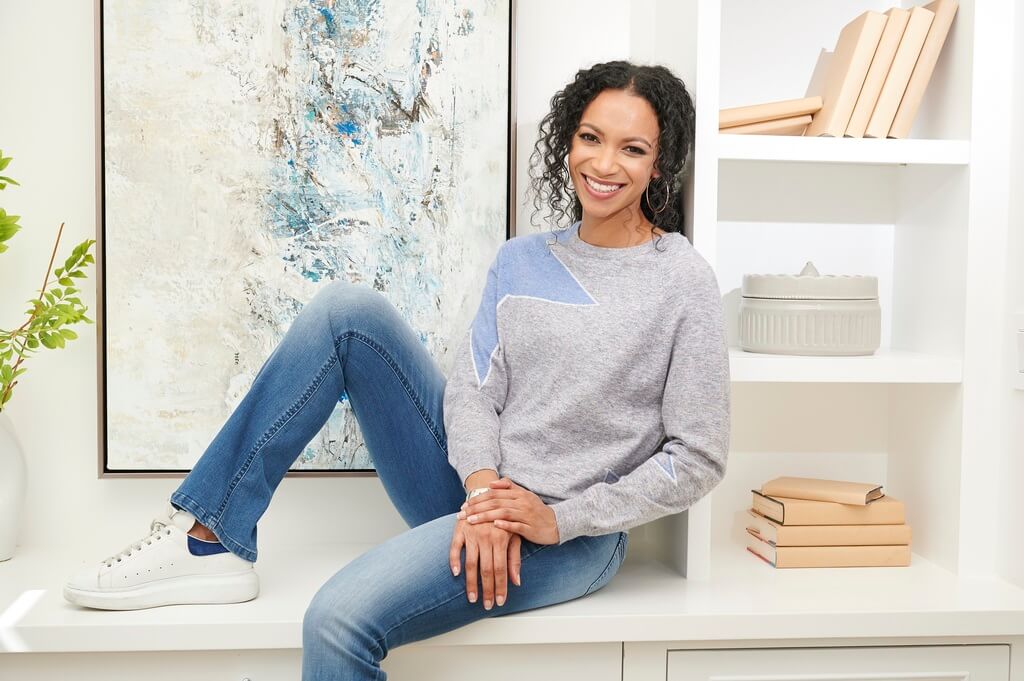 Source: democracyclothing.com
Another casual closet staple for cooler weather is a sweatshirt. You can keep it simple with a solid color or spice things up with the latest prints. Sweatshirts with blouson or ruched sleeves add a playful, feminine touch to any design.
Wear with skinny jeans or jegging jeans and boots or flats for a more dressed-up look. Or, go with a casual vibe with the latest joggers and sneakers. Snuggly sweatshirts are your go-to laid-back look.
Long Plaid Jacket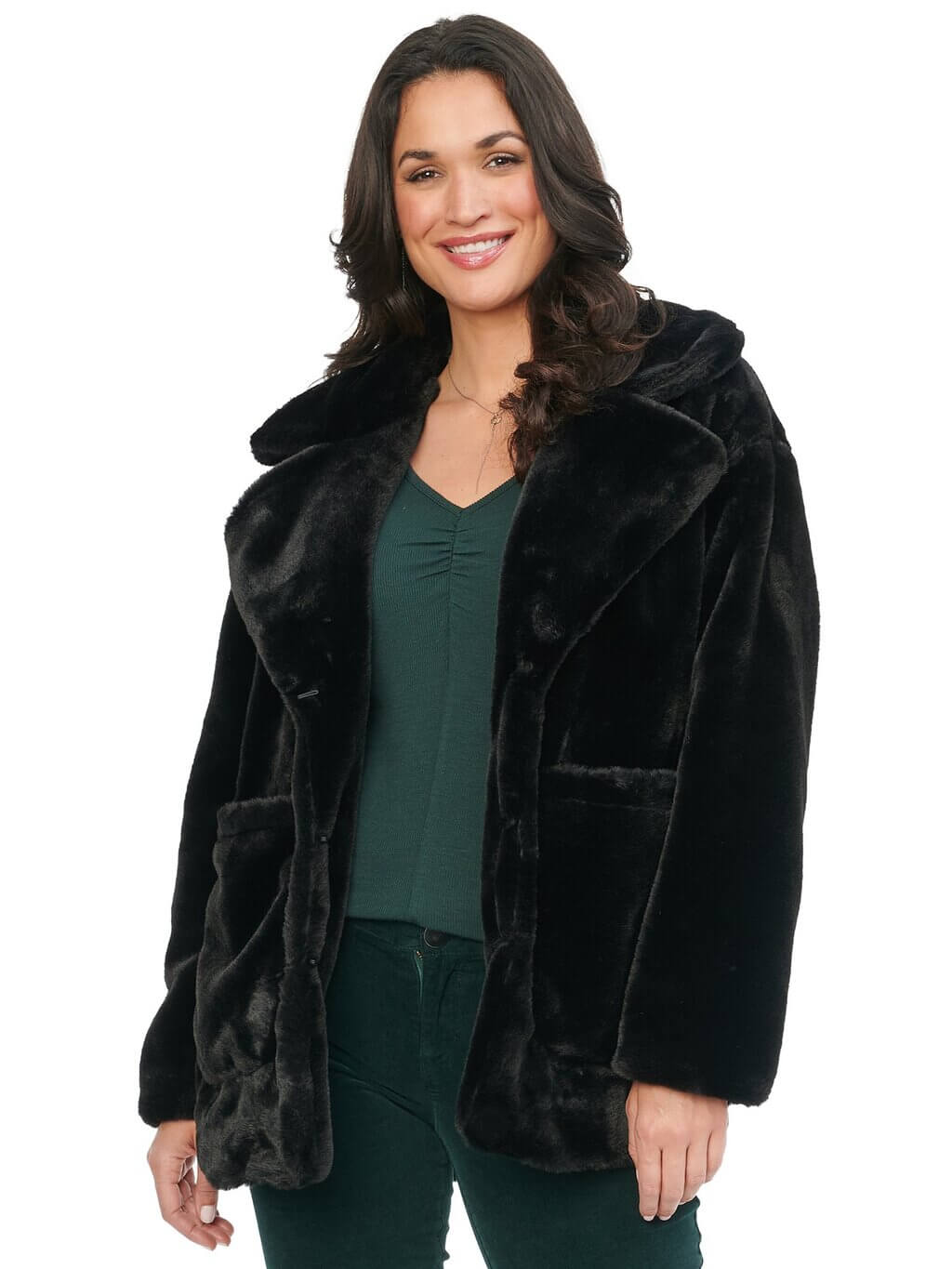 Source: democracyclothing.com
Your classic long coat may never go out of style, so hang onto it. Plus, it can be fun to try new styles with a plaid jacket in a longer length. A soft jacket with two large pockets on the front keeps you cozy and stylish well into fall. What's more seasonal than an orange and blue or brown and blue plaid jacket? Another fun option is a coatigan in a neutral color.
Look for modern updates like a shawl collar and yarn fringe. What better way to stay cozy and trendy this fall?