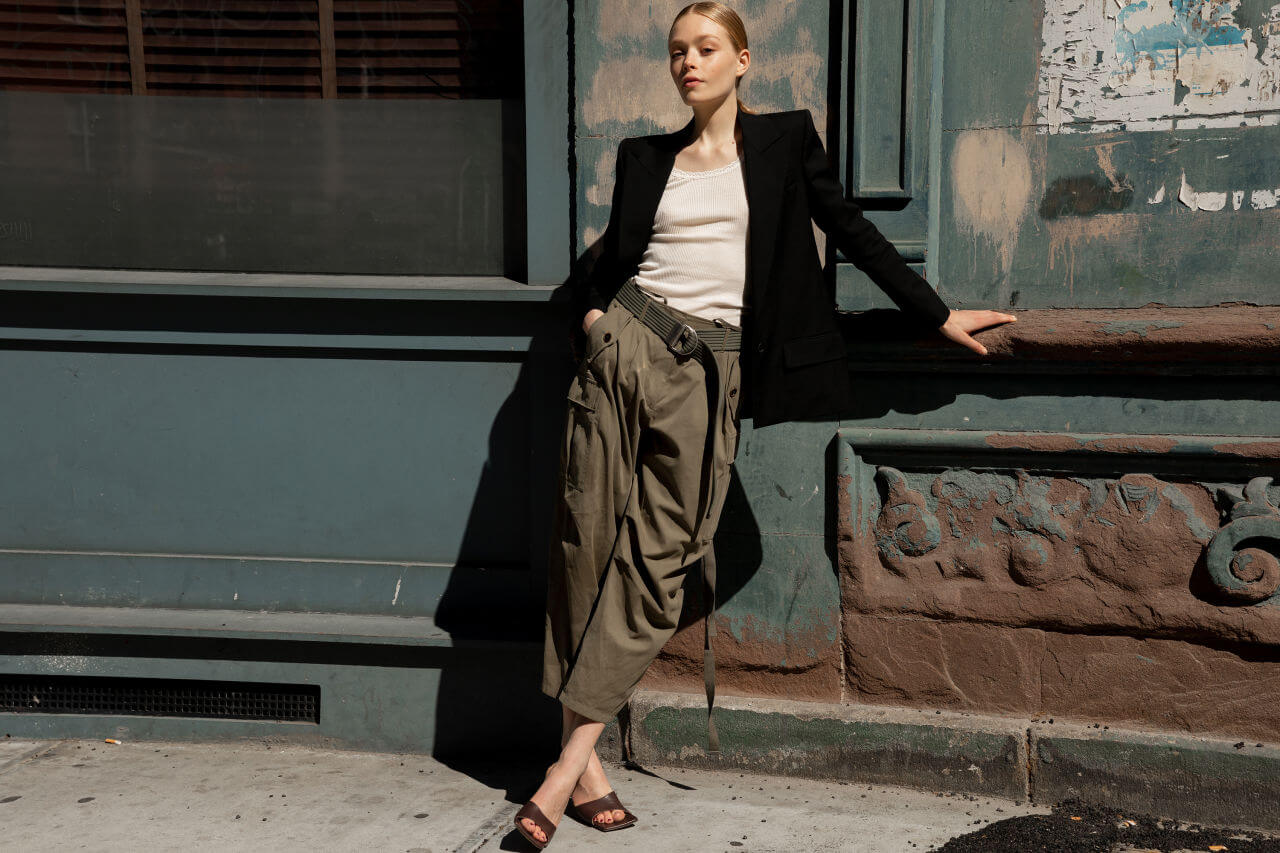 Cargo Pants were first worn by the army of Britain. Later on, that got it to the mainstream fashion world. At that time cargo pants were introduced only for men. But women's curiosity to accept and slay the look of each and every different type of outfits made cargo pants make their way straight into women's wardrobe. This magical moment happened in the era of '90s. As this year everyone is going to recreate the 90s outfit to look outstanding, why not allow cargo pants to give honor to the 90s era again. To help you make this happen we have come up with 7 tips to style your cool Cargo Trousers For Women in an attractive way. 
Cargo Pants With Crop Top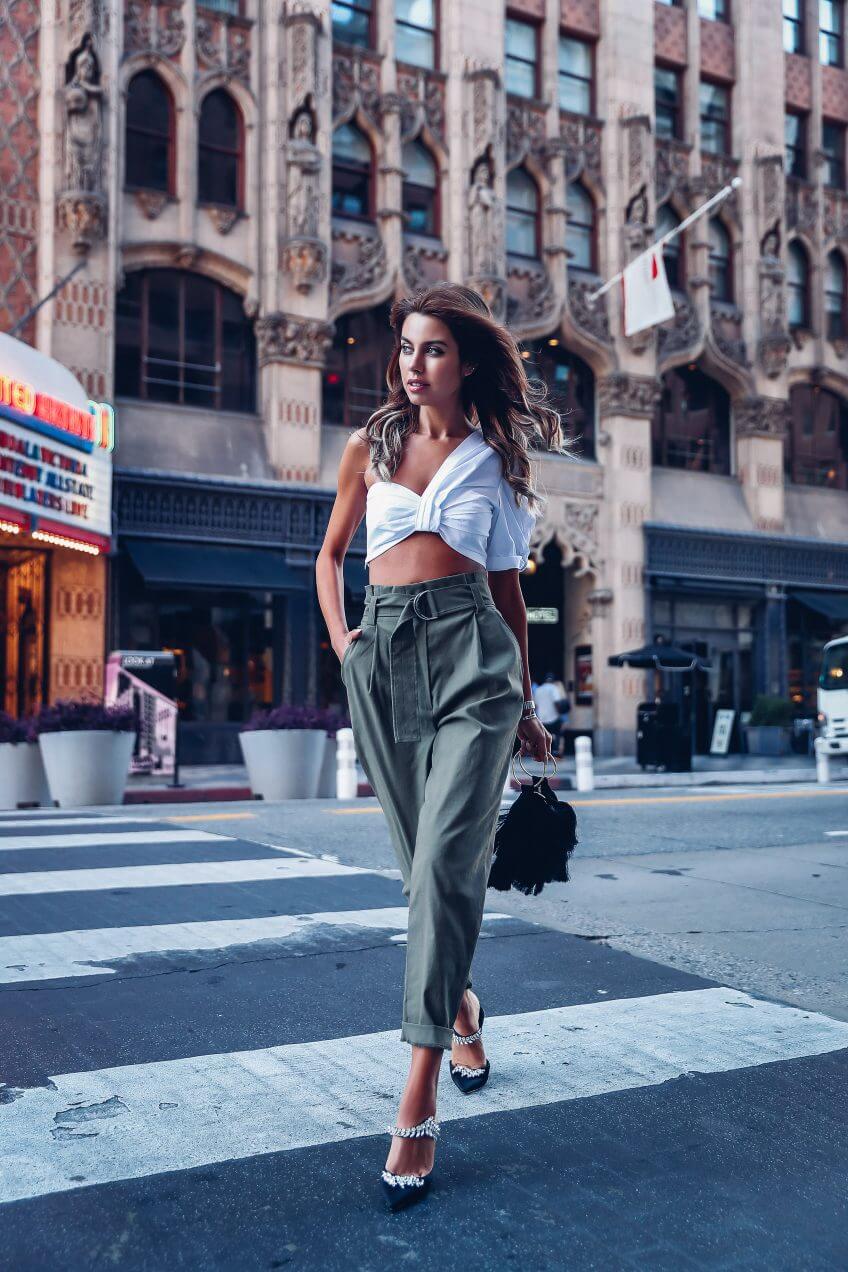 Source:thevivaluxury.com
Also Read: Leading Baggy Pants For Men And Women
FRIENDS series' 1st season was released in the '90s and if you remember how Rachel slay the look of Cargo pants with a crop top then surely you are going to agree with this tip. Cargo pants with a Crop top look amazingly beautiful. You can wear the same color of crop top to convert your outfit into a co-ord. Or you can also wear a Crop off-shoulder top with it and heels.
Army Print Cargo Pants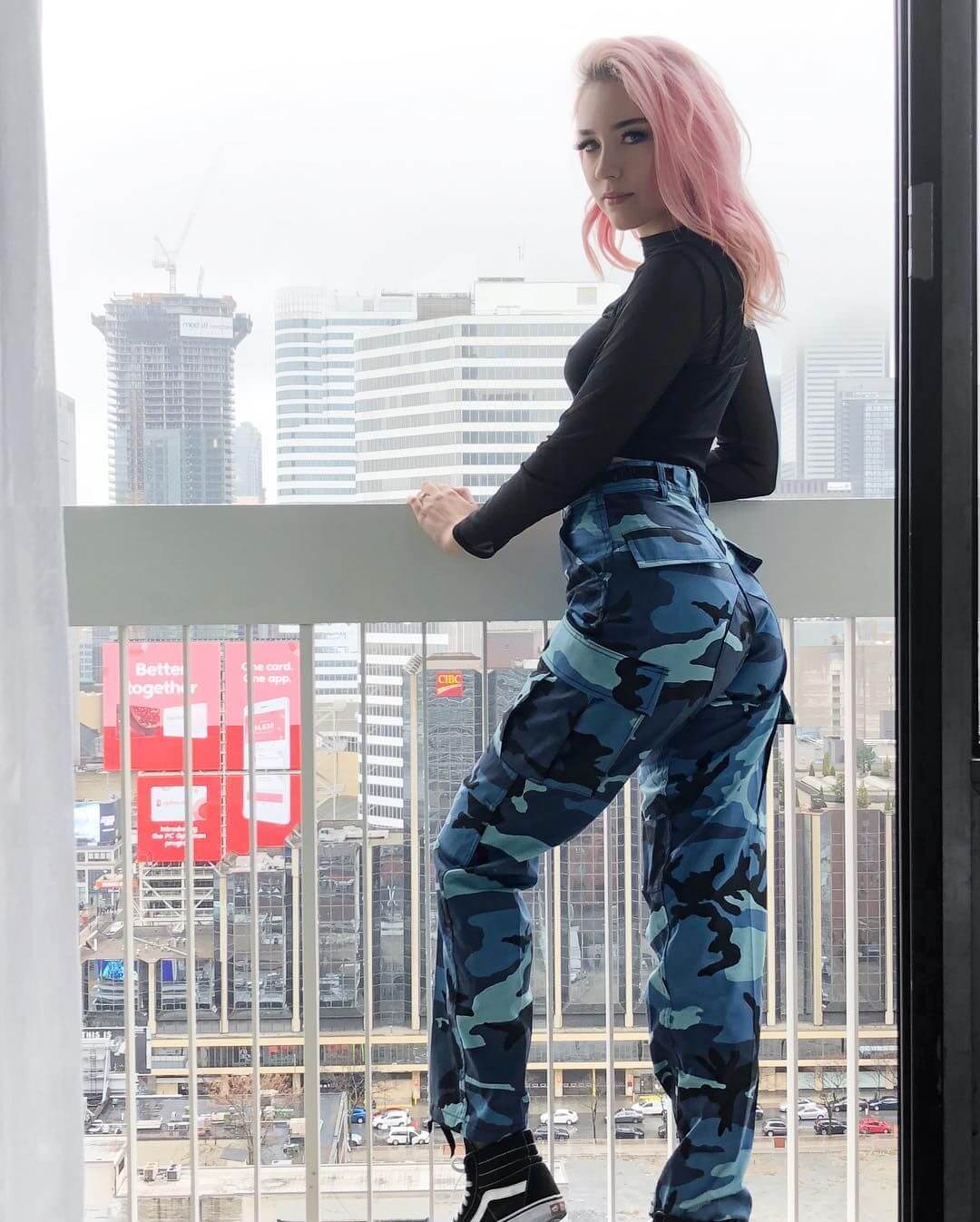 Source:pinimg.com
Let's give a tribute to our brave Soldiers by pulling off Army Print Cargos or with Army (or Olive) green color. And also Army print is back in trend. You should prefer Belted Army Print Cargo Pants. As those gives a decent look too. Capri Army print Cargos are also available. You can pair it with any plain colored crop top, or bright colored oversized t-shirt with white or black Sneakers.
Oversized Cargo Pants With Grip At End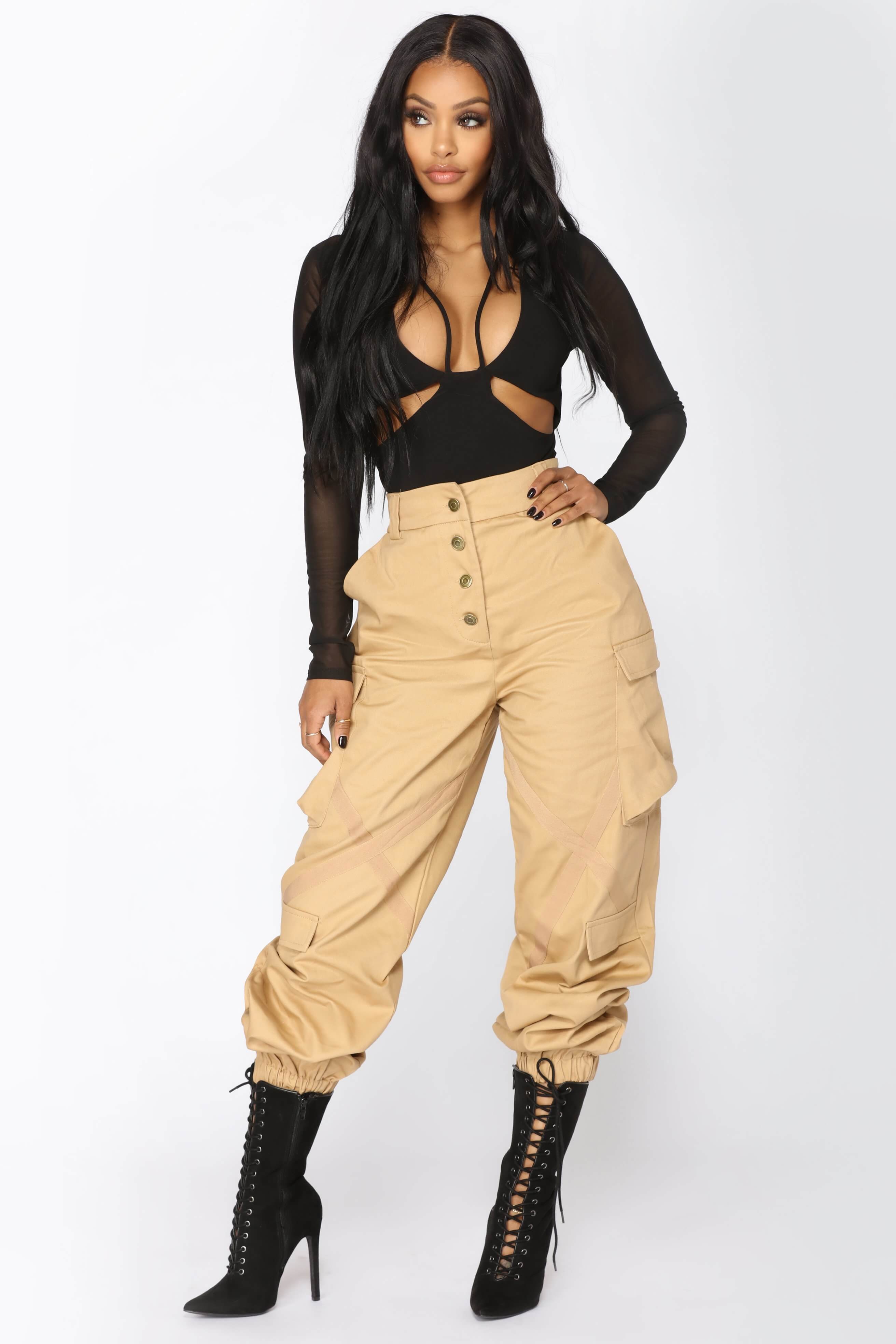 Source:shopify.com
When everything oversized or baggy is in trend why not cargo pants too but with a gripper end. Pair them too with a crop top and white, black or olive green ankle boots. For accessory go with stud earrings and a classy watch. On crop top add a Denim Jacket or any shrug or jacket after that switch your footwear to sneakers and change your watch to sports one. And now this can be your street style look.
Hairstyle That Goes Well With Cargo Pants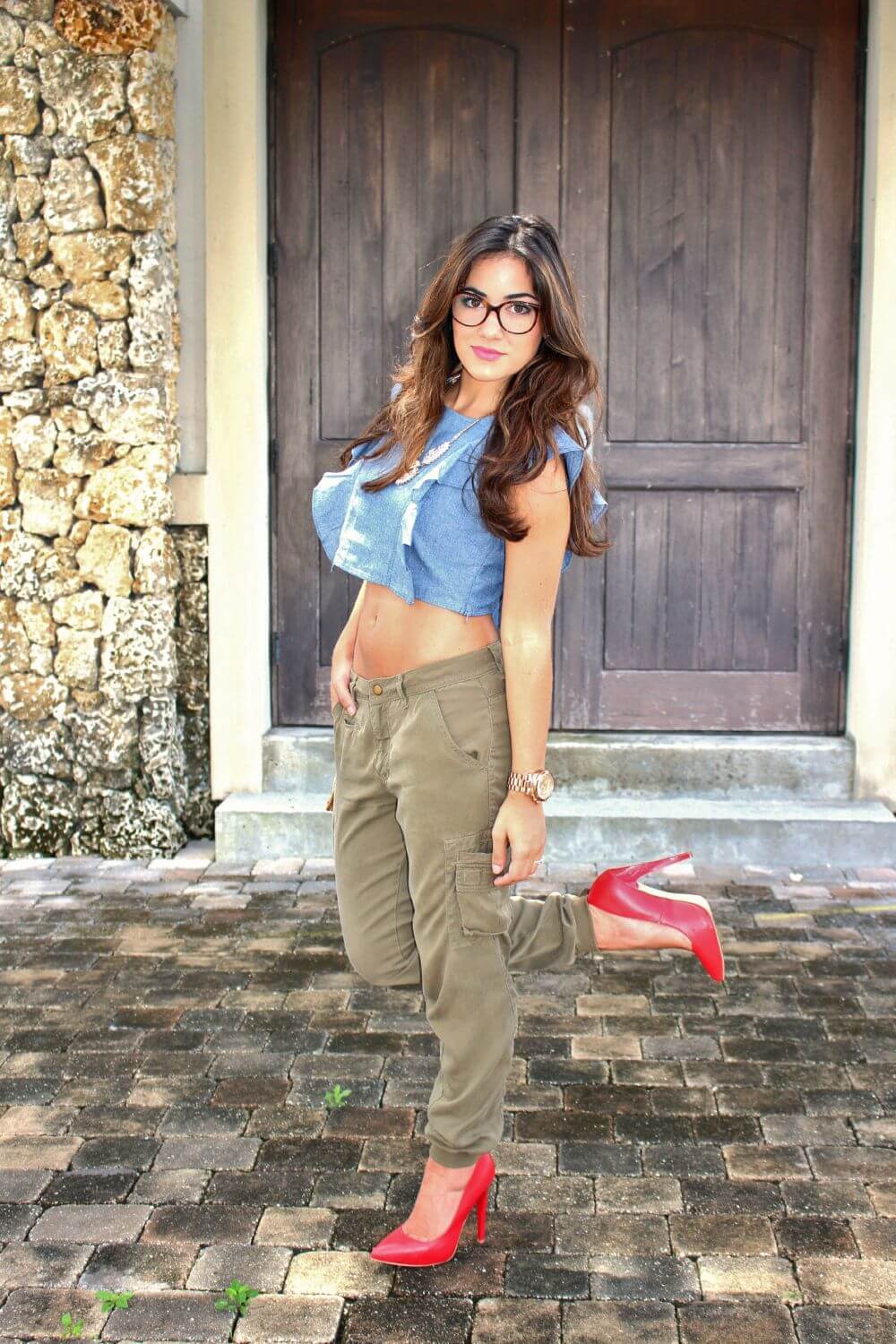 Source:pinimg.com
You ain't ready if you haven't styled your hairs that go perfectly with your outfit. Some of the hairstyles that go well with the cargo pants are High Ponytail, Half Bun, Messy Updo, or Open hairs with a mid or side part. And for a hair cut if you like short hairs you can get Bob Cut. And for long hairs go can go for either All Over Layers or Bold bangs.
Footwear To Wear With Cargo Pants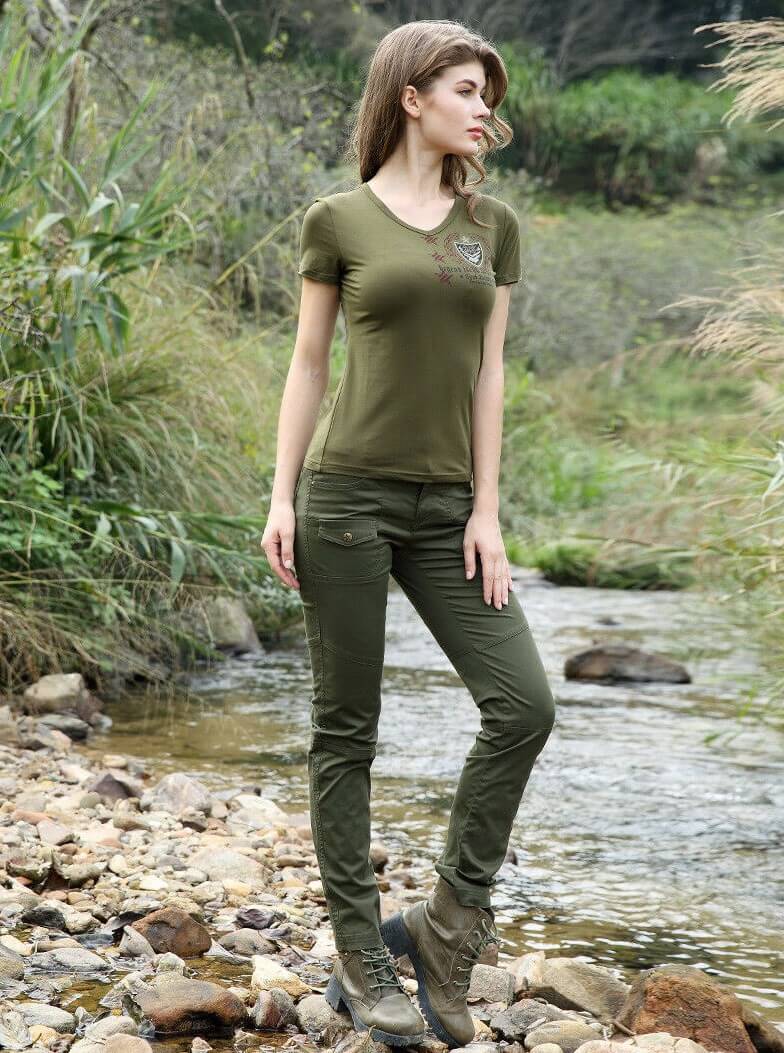 Source:ebayimg.com
You would have definitely heard the phrase "Shoe game on point". It is all about carrying perfect footwear on your selected outfit. Every Outfit demand different type of footwear, the same is with Cargo pants. Although every type of footwear looks good with it, it also depends on what type of outfit you have pulled off. If it's formal then go with flats, for casuals prefer sneakers or heels. And for winters you can go for long winter boots on cargo pants.
Cropped Cargo Pants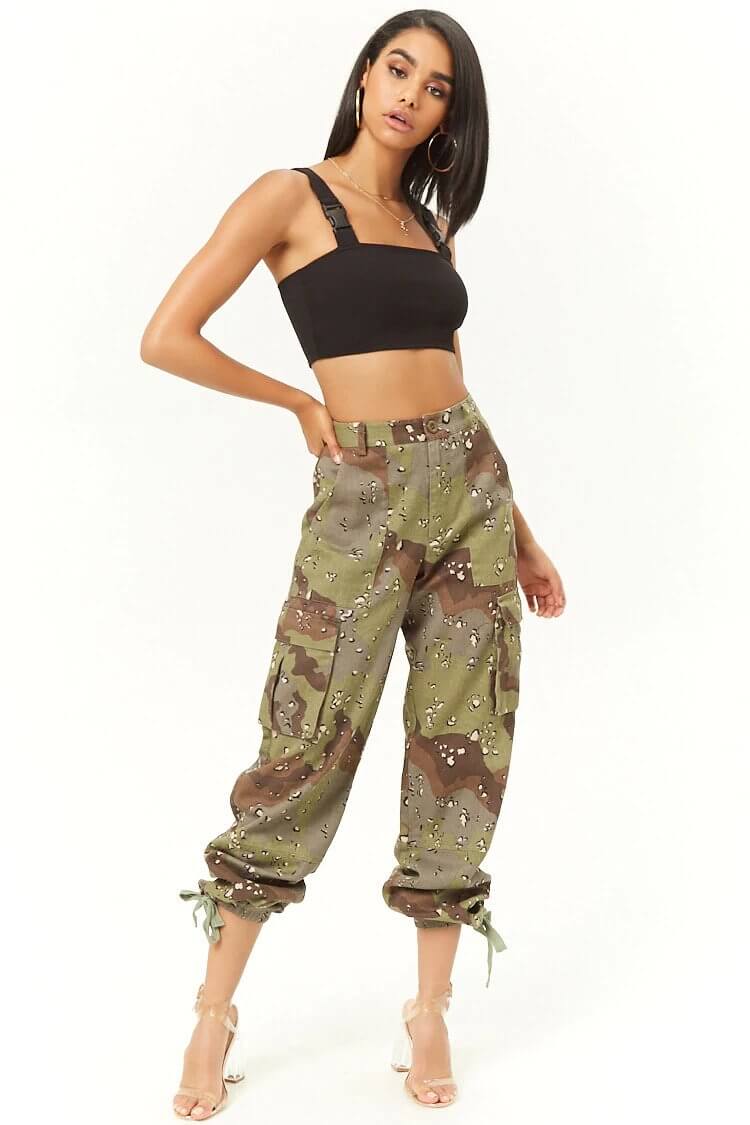 Source:ebayimg.com
Full-length Cargo Pants are not only in trend but Capri (3/4th) Cargo's and Ankle Length Cargo's are too in trend. If you are not into Full-length Cargos go for Capri or Ankle Length Cargos. You can wear ankle length cargo pants to your workplace, giving it a formal look by wearing a shirt on it and formal flats or shoes. And forget your statement style handbag.
Cargo Pants With Sweater
Source:pinimg.com
This tip is for the winter look. The sweater with cargo pants looks perfect. Even cardigans will look good. Pair your cargo pants with a sweater and tuck it in for an ideal look it will even go for your formal wear during winters. Slit knits and sweatshirts are also good options. If you don't want to tuck-in wear a sweater over a shirt and flat shoes. And you can also pair cargo pants with larger knits and a pair of sneakers.
These were the 7 tips for Cargo Pants For Women that you must check out and try out this year to change your style statement into something beautiful. For such more ideas and tips visit Fashionterest.