Staying fit is the latest trend, followed by millennials. Maybe you are also one of them. Gathering workout essentials is no hard work, but getting squat proof yoga pants or leggings is the toughest one. Do you know how many people suffer from this? On average, around 3,600 people search for the squat proof leggings. 
However, not everyone is satisfied with the results. Why? There are thousands of options available in the market, each claiming themselves to be one of the best brands for workout leggings. Is it so? Are they really genuine? How do I recognize the best one for me? 
When you first searched about the leggings after looking at the results, these questions might have taken over all the current racing thoughts. Here in this blog, we have simplified the process of selecting the best workout leggings. 
How? Take heed! We are sure you won't be disappointed.
Guide on Selecting the Best Squat Proof Leggings:
What exactly is squat proof leggings? Isn't it the same as standard leggings? No, but it is similar to workout leggings. A squat is the best exercise for building the leg muscles. It requires you to get down with your butt out and back straight.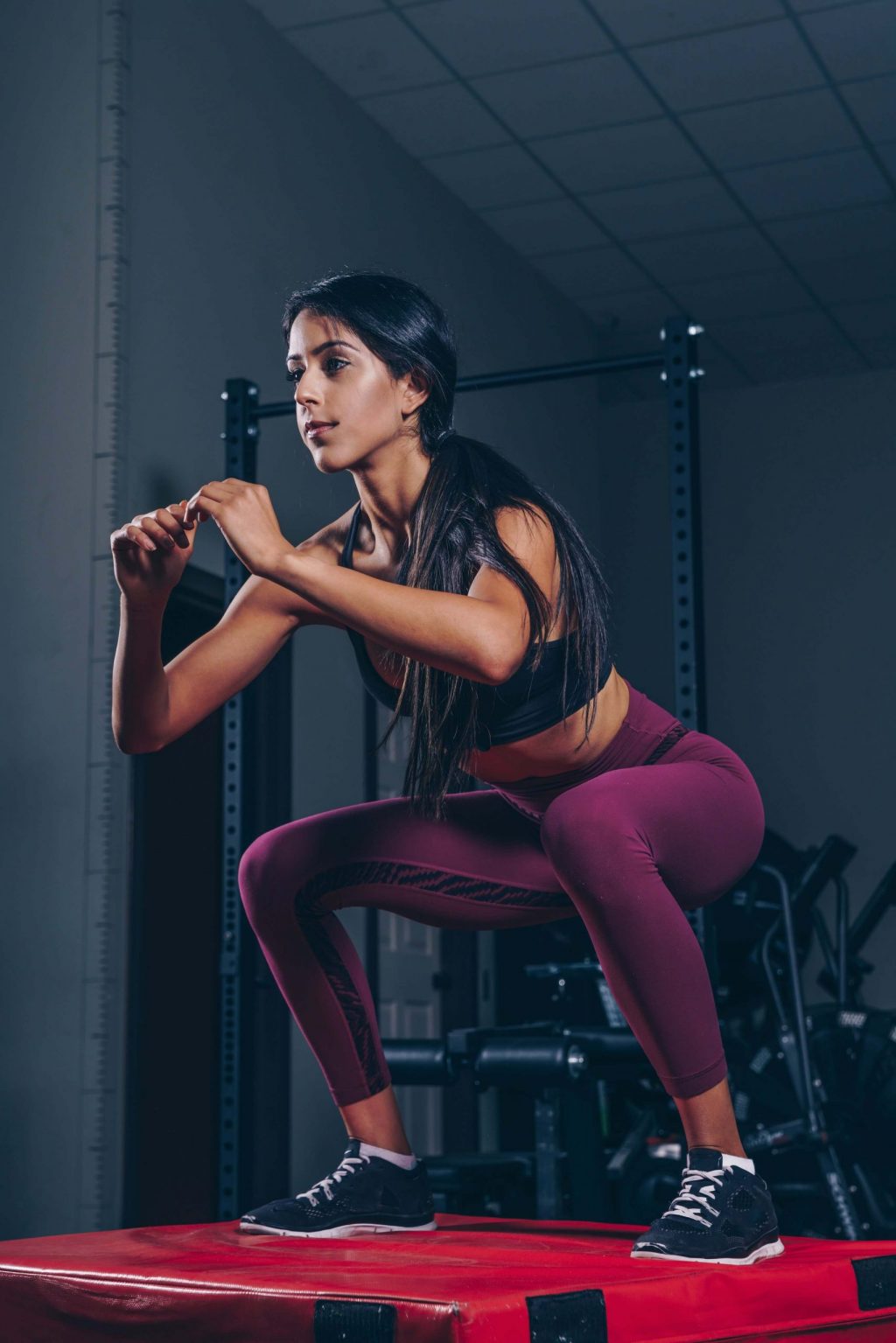 Source: shopify.com
If you haven't worn a perfect pair of leggings or fashion gym wear, there are chances of your underwear peeking out or a fall due to sweat in mid of the ideal form of a squat. 
Squat proof leggings will save you from all the awkward moments, be it a gym or at-home workout. Comfort-ness is a foremost thing to consider while working out. Not every stretchable, and breathable legging is good for a workout.
There are a few things you need to look at while selecting the leggings for a workout:
4-Way Stretching
The four-way stretching improves the flexibility of the leggings and allows you to do an intense workout and stretching. The combination of spandex and other non-stretchy fabric (mostly polyester) is the best for the work.
Many brands use more elastic instead of spandex, and there is a difference. Look for the one with 10% to 25% of spandex or heavy elastane.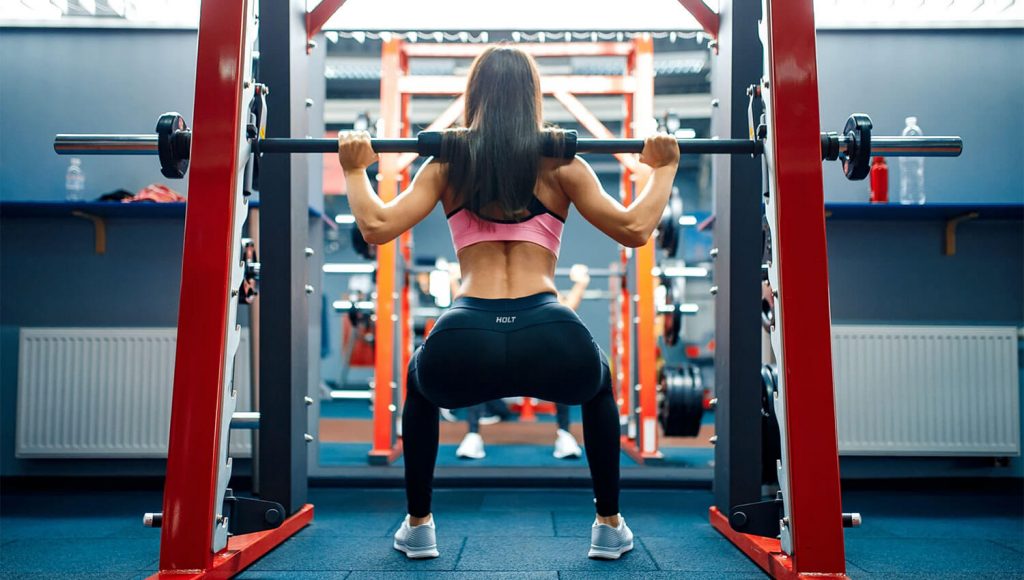 Source: wp.com
Moisture Soaking
While working out or even only squatting, the result is a bucket full of sweat. Your outfit must have the ultimate moisture soaking feature. It will reduce the dampness in the leggings and will make it more comfortable & opaque.
Fitting
There are chances you prefer loose clothing, but when going for gym clothes, it should be of proper fitting. Don't get your hands on oversized one; look at the size chart and then only order. It will also add a grip on your body while you work out (not letting it fall down).
No matter what you love, basic workout sessions, strength training, HIIT, or a sculpt session, you will require all the three features in the leggings. So here our recommendation for owning the best workout leggings.
Few Worthy Squat Proof Leggings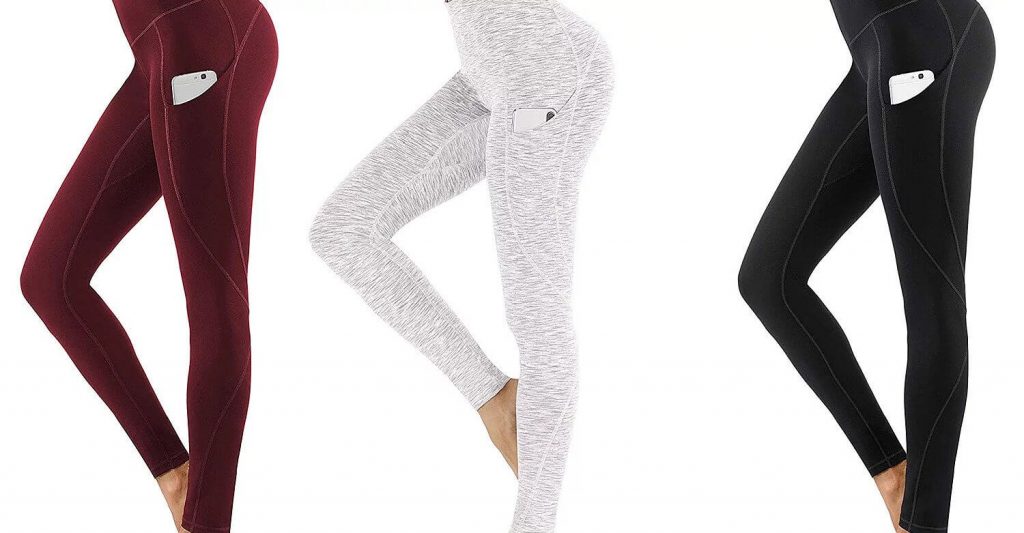 Source: Amazon.com

One of the best sellers of Amazon, this high waist yoga pants from Lingswallow has won the hearts of many fit-freak people. The features of the leggings will leave you astonished. It has no-see through fabric with a four-way stretch and high waistband for tummy control.
The best thing is they have three pockets, two for phones and one for securing keys. Whenever you go to the gym with this legging on, you won't have to worry about where to secure your home keys. Be in your own trance while working out. 
Many customer reviews of the products claim it to be comfortable, lasts longer, and has a fantastic grip while working out.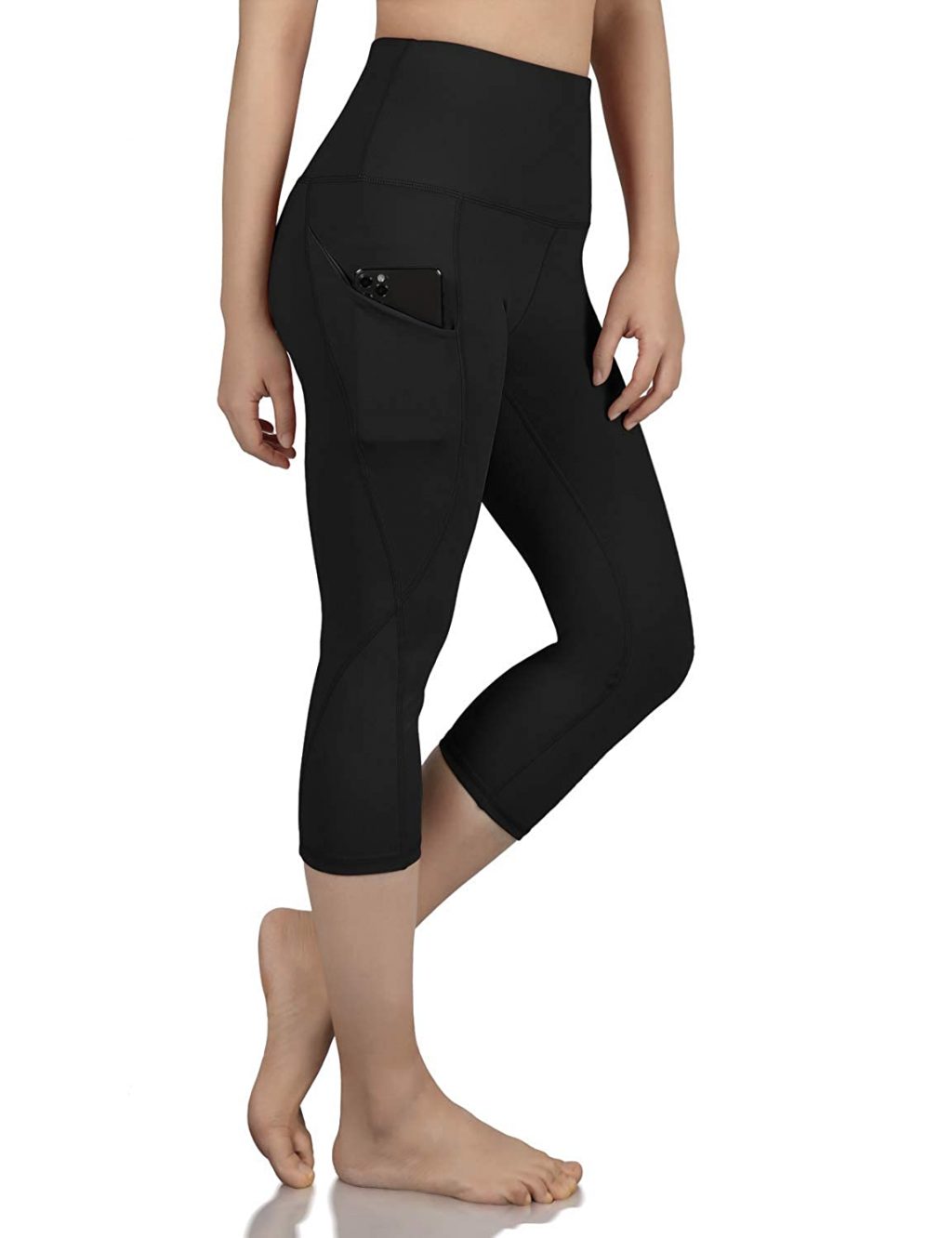 Source: Amazon.com

Another on the list of worthy squat-free leggings is ODODOS' out pocket high waist yoga pants. These are in the Capri form and qualifies for all the three features you need to look at while buying one. It has a flatlock stitch which secures it from all the ends, be it on sides or crotch.
The components of the yoga Capri-pant are 13% spandex and 87% polyester (which is ideal). You can choose between solid, heather, and space dye with many color options. 
Customer reviews reflect it to be the best fit for the squat proof yoga pants with the soft fabric and good quality fabric (it is even highly recommended by many of the customers).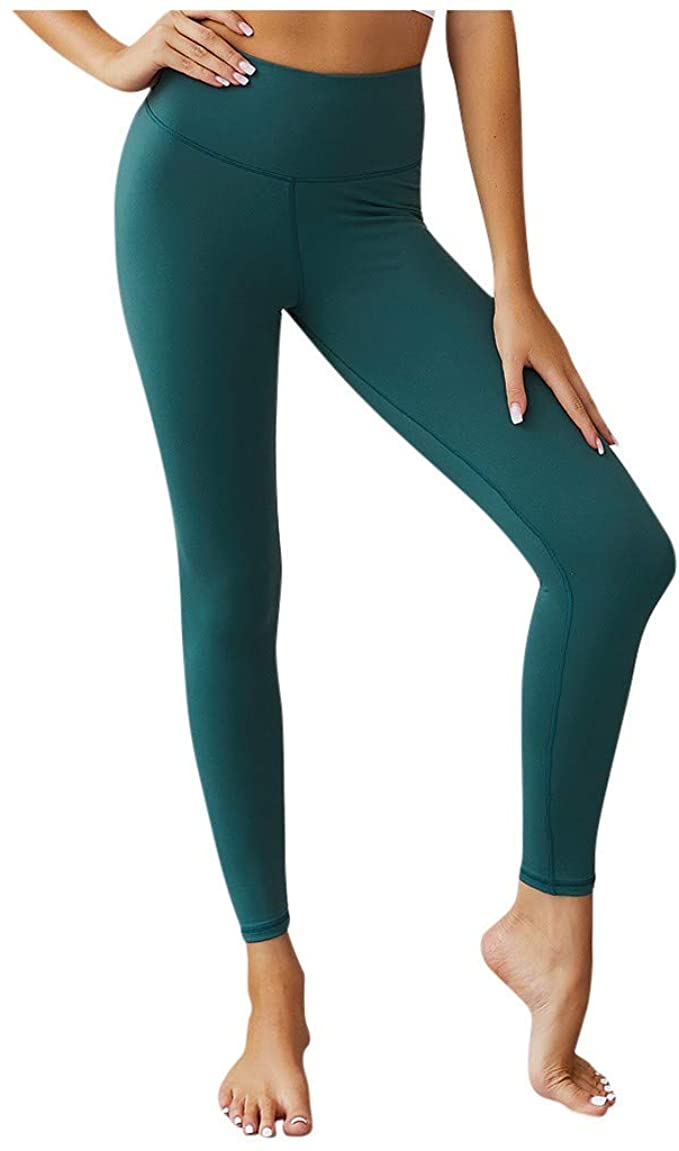 Source: Amazon.com

With five elegant color options, Aoukey's high waist yoga pant is all you need to ace up the squats game without any hindrance. This legging is a multi-purpose one. How? You can wear it as a casual, active, dressy, or nightwear. The comfort in all the zones is at the utmost level.
It is made with soft and thick fabric, which makes it opaque. Wear it in any season, and it will protect you from chilly winters and heating summers.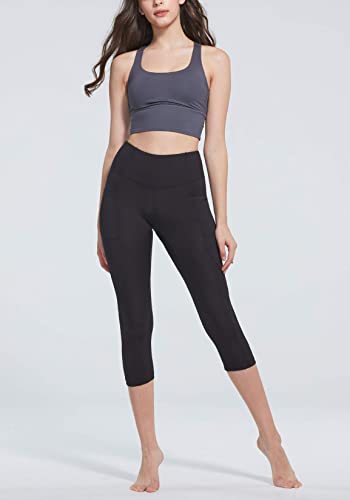 Source: Amazon.com

This is the most loved product among all the yoga pants and workout leggings available in the market. It is the best option with a pocket-friendly price range, which proves, not all inexpensive clothes are of low quality. The majority of its customers love TSLA's high waisted yoga pants.
The material is poly and spandex mix, is secured with flatlock seams, and has two pockets for the mobile. The thick fabric makes it opaque. It has a sensational design that slims, contours, and conforms to the body in each pose.
The customer reviews are all good-good; everyone is praising its high-quality fabric and true to size feature. It has passed many squat tests and has made its way up on the list of fit-freaks.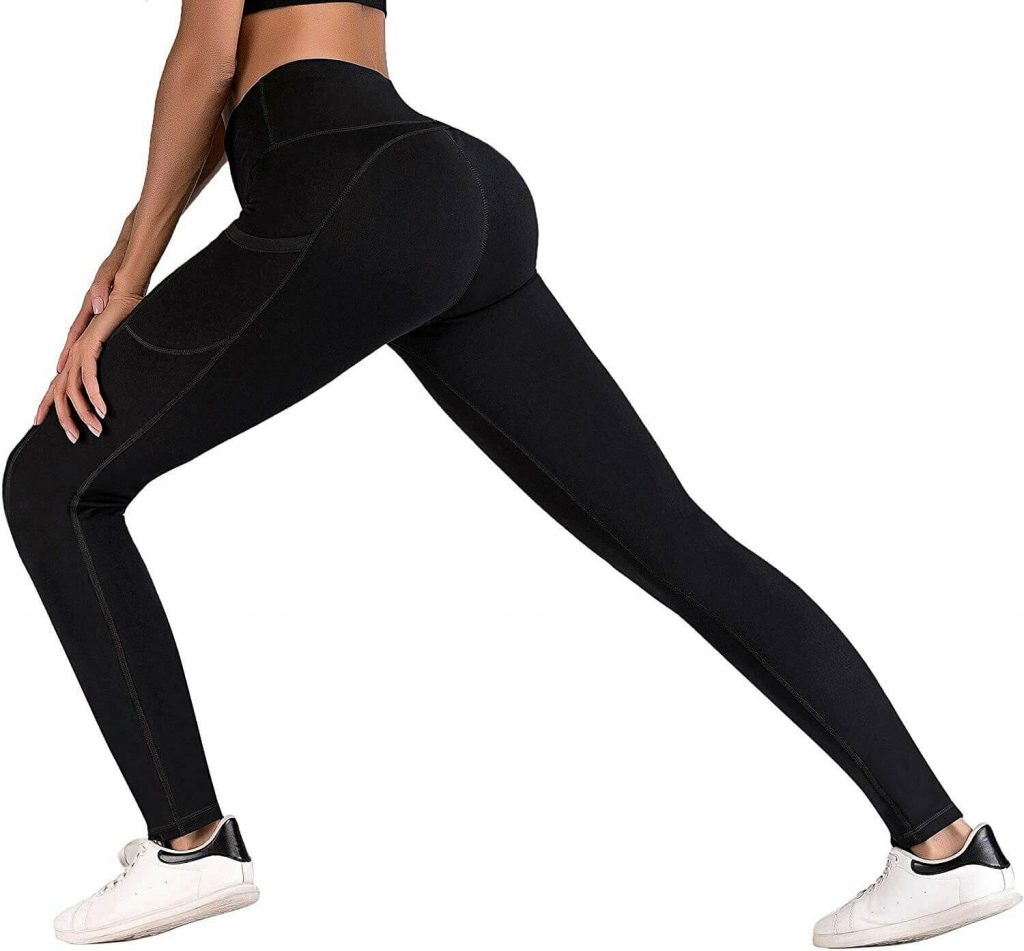 Source: Amazon.com

IUGA's four-way stretch Capri leggings are #1 best seller of Amazon. With nine different colors to choose from, it is right to its size. The customers love the fabric of the Capri. It isn't necessary to always have full leggings; you can also go for Capri.
Its streamlined design will highlight the shape of your body, and waistband will act as a tummy tucker. This Capri has an ergonomic fit and soft fabric for the ultimate comfort zone. The fabric is quick to dry and opaque.
It has passed all the squat tests in customer reviews and has secured its place in the list of squat proof leggings.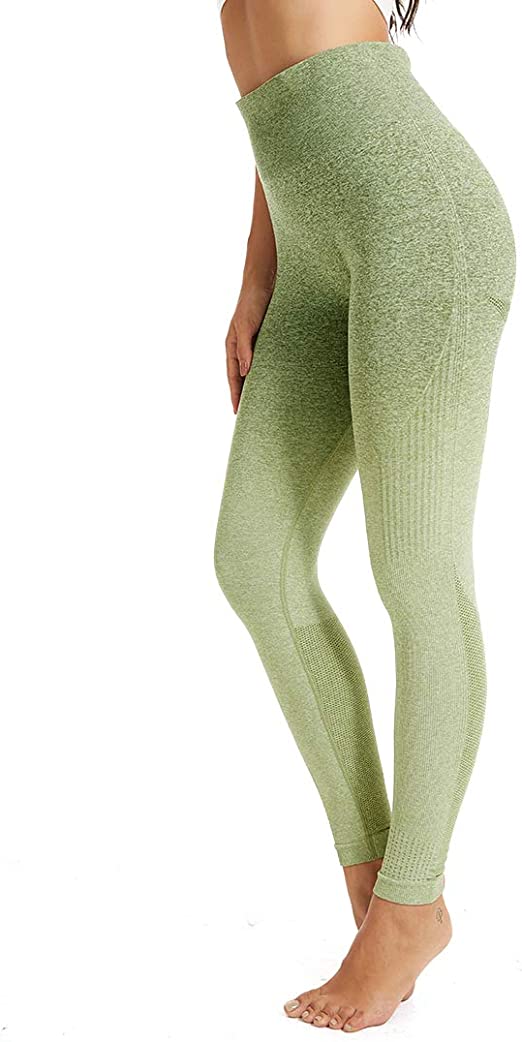 Source: Amazon.com

Ombre colors are more attractive than the solid ones, right? We found that option too. The brand itself claims to be 80 to 85% squat proof. It also has color options to choose from. The fabric used is comfortable, and it stretchable enough for the regular workout.
It is true to size, so don't go for a smaller size or vice-versa, unless you are okay with a camel toe. It has flattering contours which you will be able to see on wearing it. 
The customer reviews are all good. These are claimed to be squat proof. People do order them again and again.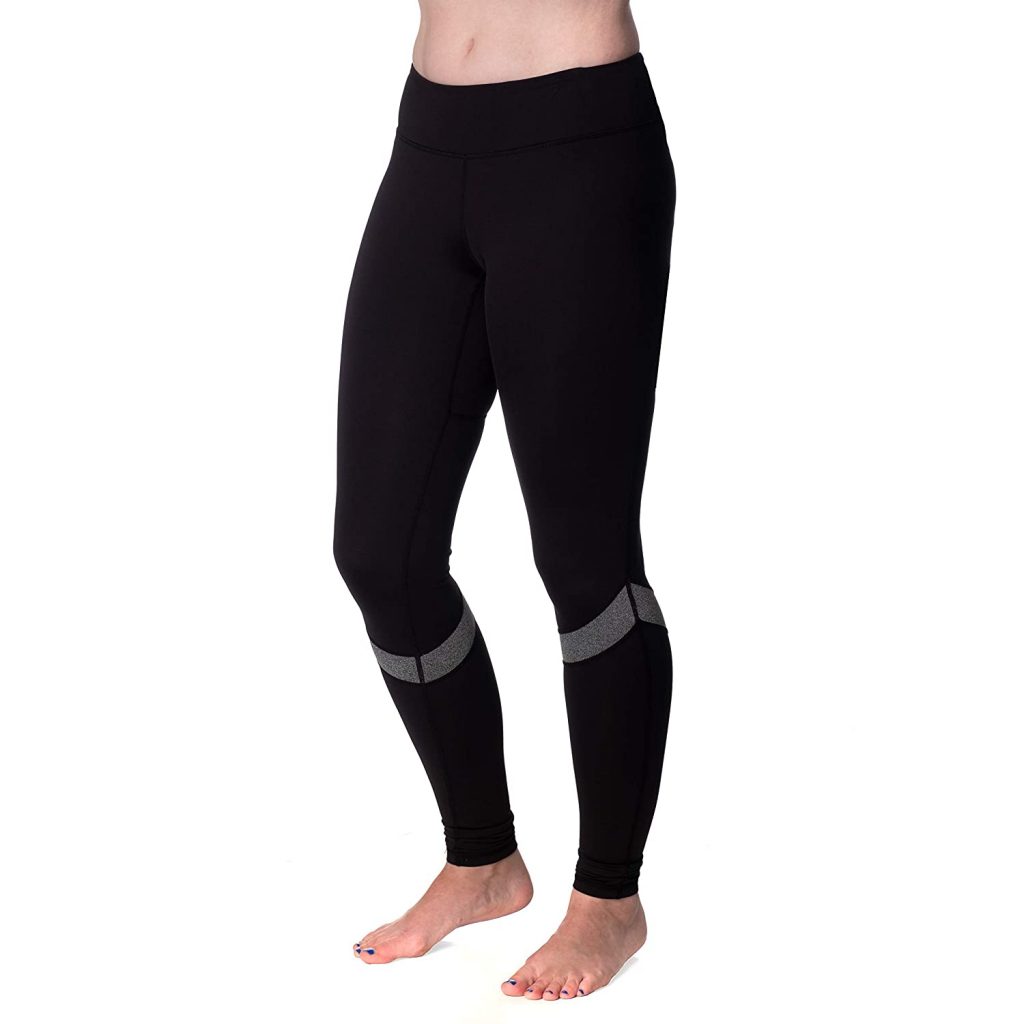 Source: Amazon.com

Is your height betraying you for the clothes you love? Tall women often find it challenging to get the perfect length in bottom wear. Yogipace has introduced its extra-long leggings for tall women. Get this one if you need to satisfy the needs of height.
It has all the features needed to be workout leggings. The quality of this product is so good that people love them. Its a blessing to the tall girls. You can wear it as an ankle-length or underfoot legging, whatever you like!
Also Read: Here's Why You Must Own a Pair of Leggings?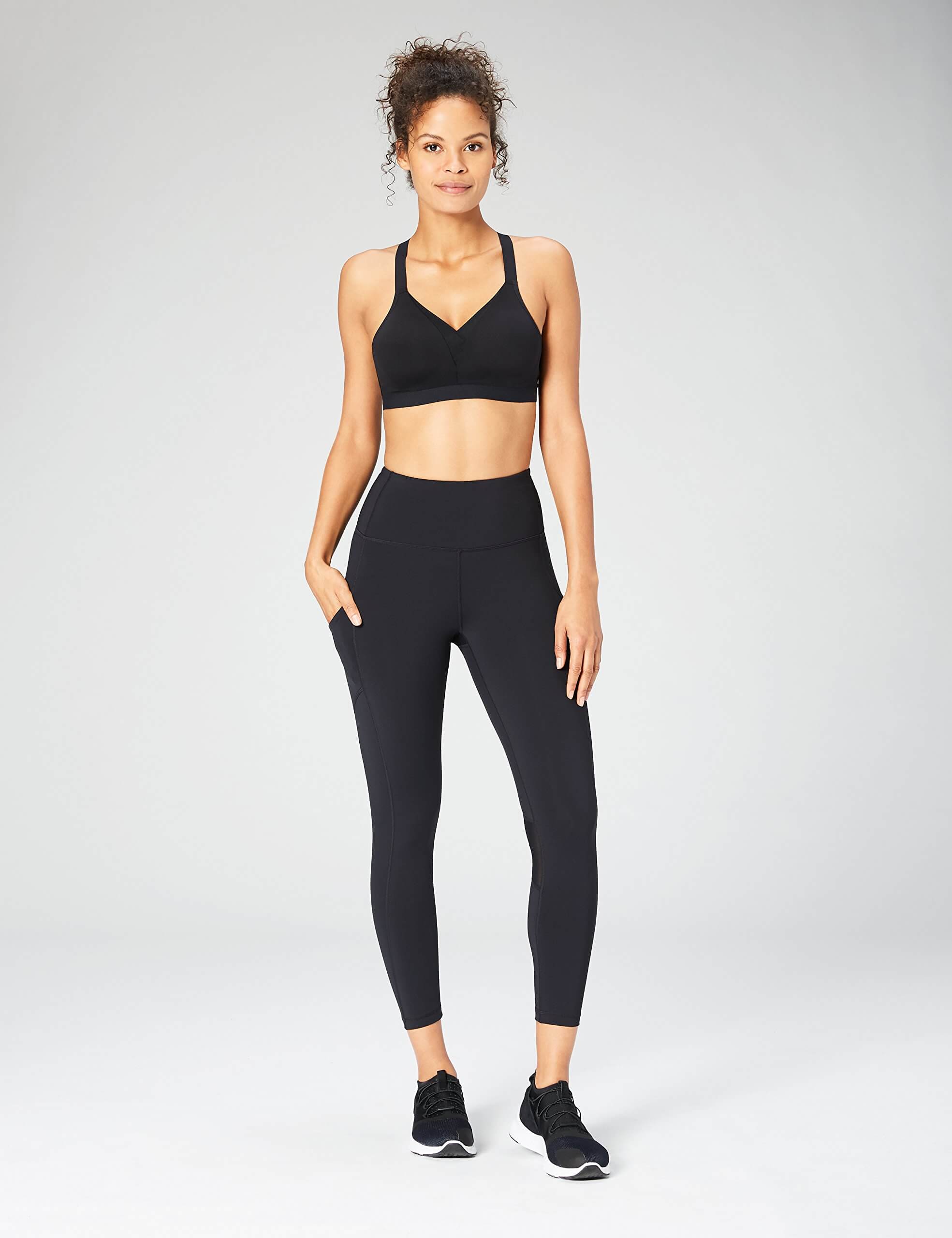 Source: Amazon.com

Amazon's own brand Core 10 has made its place in the activewear line. They are a bit costly, but worth it. It will give you a satisfactory fitting in terms of waist and length. With a little zip pocket on the backside to keep keys and valuables, it can also hold your phone on its side pocket.
The material of the product is relatively thick, making it opaque. It has passed all the squat tests, including four-way stretchability and moisture-wicking. You can choose between a high-waist or mid-waist.
Customers have reviewed these squat proof pants as one of the best to have in a wardrobe.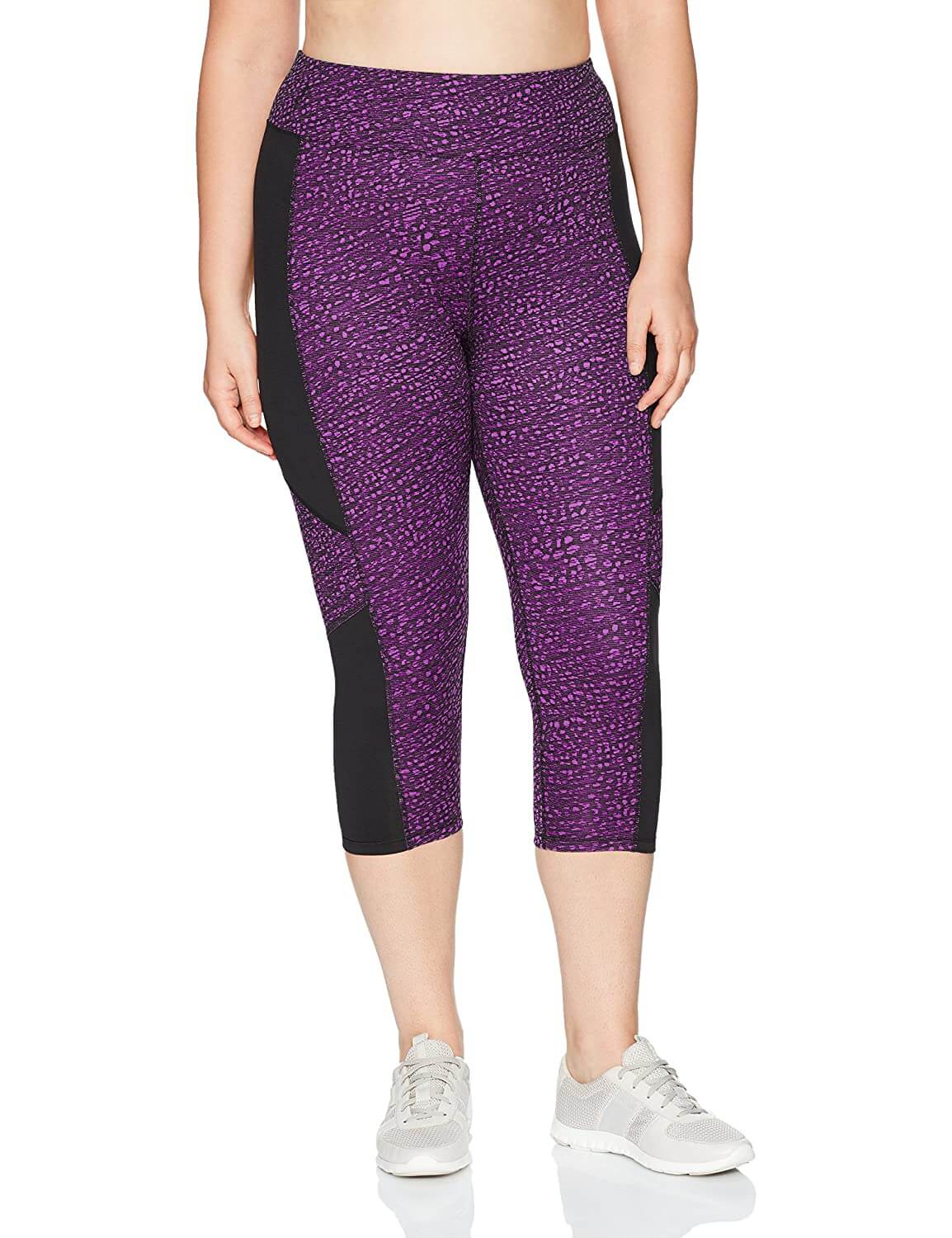 Source: Amazon.com

Being plus size lessens the options for selection, but you will get the best option available only. It has a thick waistband (which acts as a tummy controller), a moisture soaking fabric (for sweaty workouts), and strong seams (to cope up with intense training sess').
The comfort zone in this Capri is all you need. It is an outcome of the polyester and spandex mix. Most plus size outfits aren't true to its fit, but this one is, plus it has passed all the squat tests.
Do Care-Free Squats With These Leggings: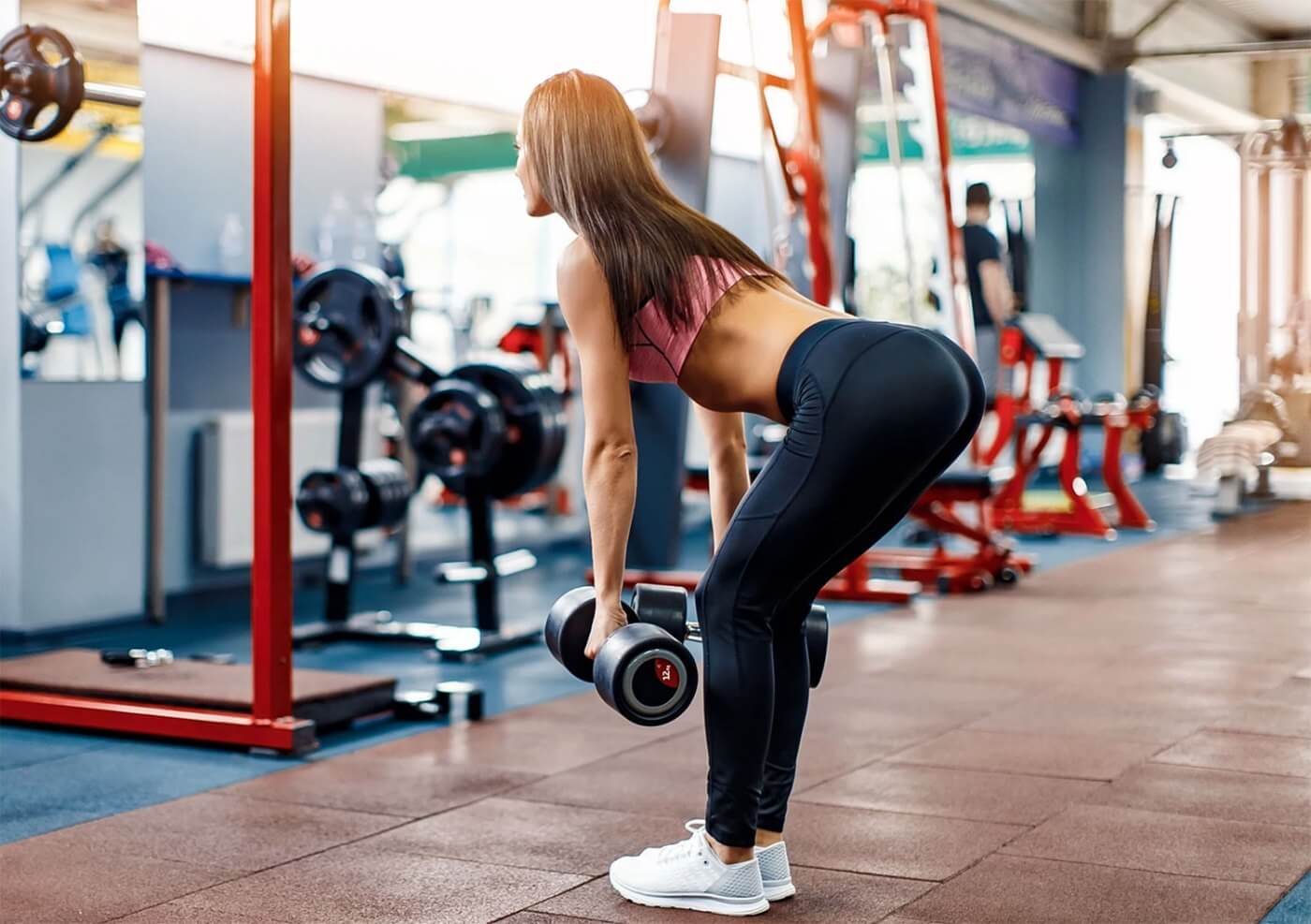 Source: pinterest.com
These are the few best options for the stretchable, breathable, comfortable, and opaque leggings for working out. Take your oath of being fit seriously and get the yoga pants of your choice from the list. For more assistance on selecting the best outfits for anything, be it a gym or party, visit Fashionterest.