Being a plus size is nothing to be ashamed of. If you feel that your plus size is limiting you with fashion? You are very wrong. If there is a challenge, you have a solution too. What you need to do is to find the right place for the right thing. Usually, you can avail plus size upper body products like tops and shirts. Finding suitable plus size leggings is a challenge.
Not everyone has the right curves, and if you have, then you are lucky enough. Are you finding inspiration to get back to shape? The proper attire and dress code give you the right confidence. So, in today's blog, we will look for some interesting and exciting plus-size leggings. Whether you are searching for a workout look or an office look, legging can be paired with every style.
Always keep in mind leggings are such an attire that gives you comfort. It does not matter whether you pair it with a tea top for your morning exercise or with a tunic top for your office. It will perfectly set with all the types of attires. Anyways let us now focus on some basic requirements to consider while purchasing a plus size legging.
Buying Guide for Plus Size Leggings
Whenever we go to buy products and things from the market, there are some points we consider. Some of them are essential and necessary before purchasing the product. Everything has a different buying guide. When you are planning to buy plus-size leggings, the buying guide is different.
1. The elasticity is to be firm. If the waist elasticity is not firm, you won't have the comfort you need. The material should be comfortable. When you are stretching and working out, the elastic grip should not loosen from the waist.
2. The material you are selecting must be of good quality. Some materials are plus Size. See-through materials are very uncomfortable in the long run and irritates the customer.
3. Make sure the plus size legging can be exchanged if you do not like it. Plus sizes are not readily available, unlike the other sizes. Thus, make sure either you get the perfect SizeSize for yourself or a product that can be exchanged.
4. One last tip for your buying guide is, choose a branded material. Purchasing random plus-size leggings may not give you the same comfort and feel you need. Thus, choose a branded fabric or material that will last longer and give you a perfect look.
Now that we have done with the introduction and buying guide for the product let us focus on the products. So, in this blog, I will be listing down Fifteen plus Size leggings. You can wear these leggings for any occasion.
13 Best Plus Size Leggings: Different Patterns and Styles for 2023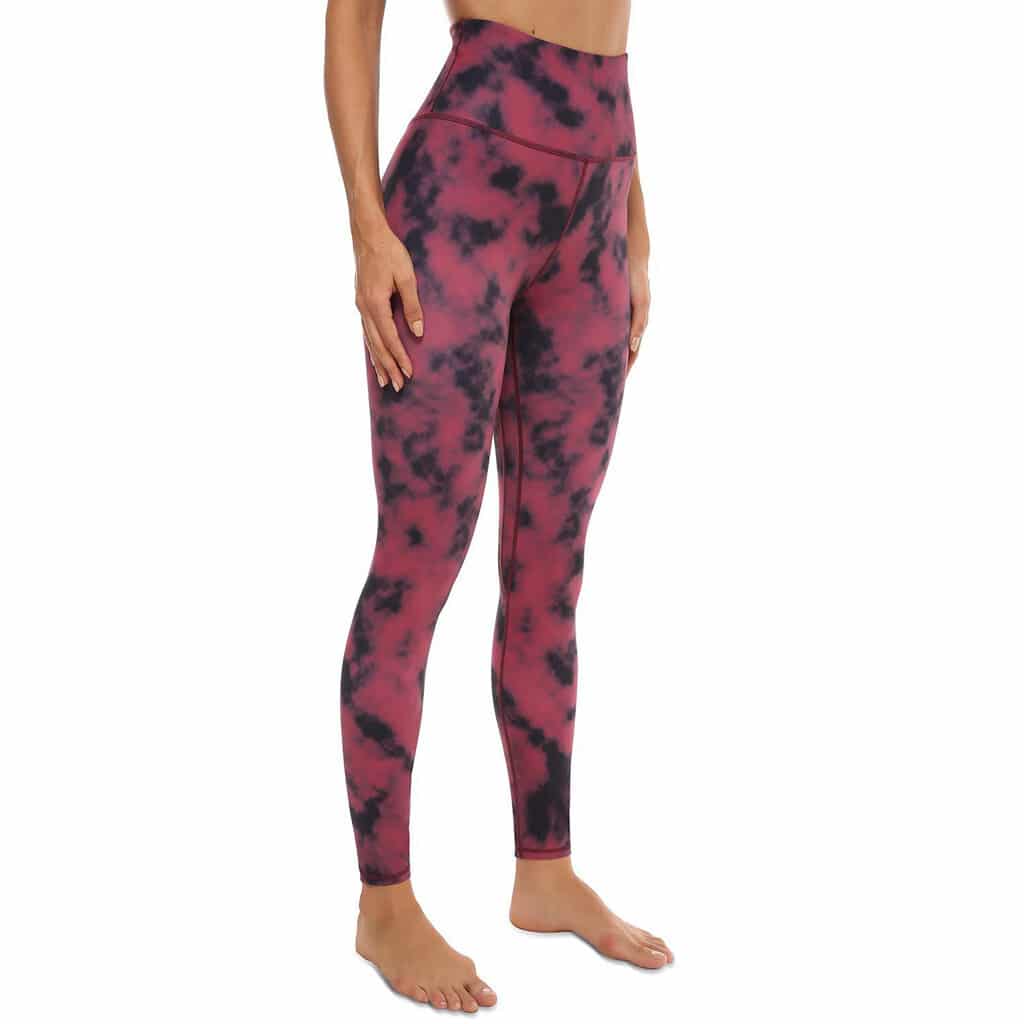 Source: slatic.net

Are you looking for inspiration to work out daily? Something that will help you reduce the plus size and get back to the small or medium Size? Don't worry, these high waist plus size workout leggings are exactly what you are looking for. It has extra strong elasticity on the waist to cover up and hold your belly. Usually, leggings can't hold the belly fat firmly, and that looks odd. So, Heath yoga has come up with these Plus Size High waisted leggings that are comfortable working out.
Product Details:
– Has inner pockets.
– Size: Plus SizeSize available up to XXL.
– 80% Polyester and 20% Spandex.
It- Perfect to be worn on any occasion. Cycling, running, jogging, workout or Yoga.
– Super comfortable fabric and non-see-through.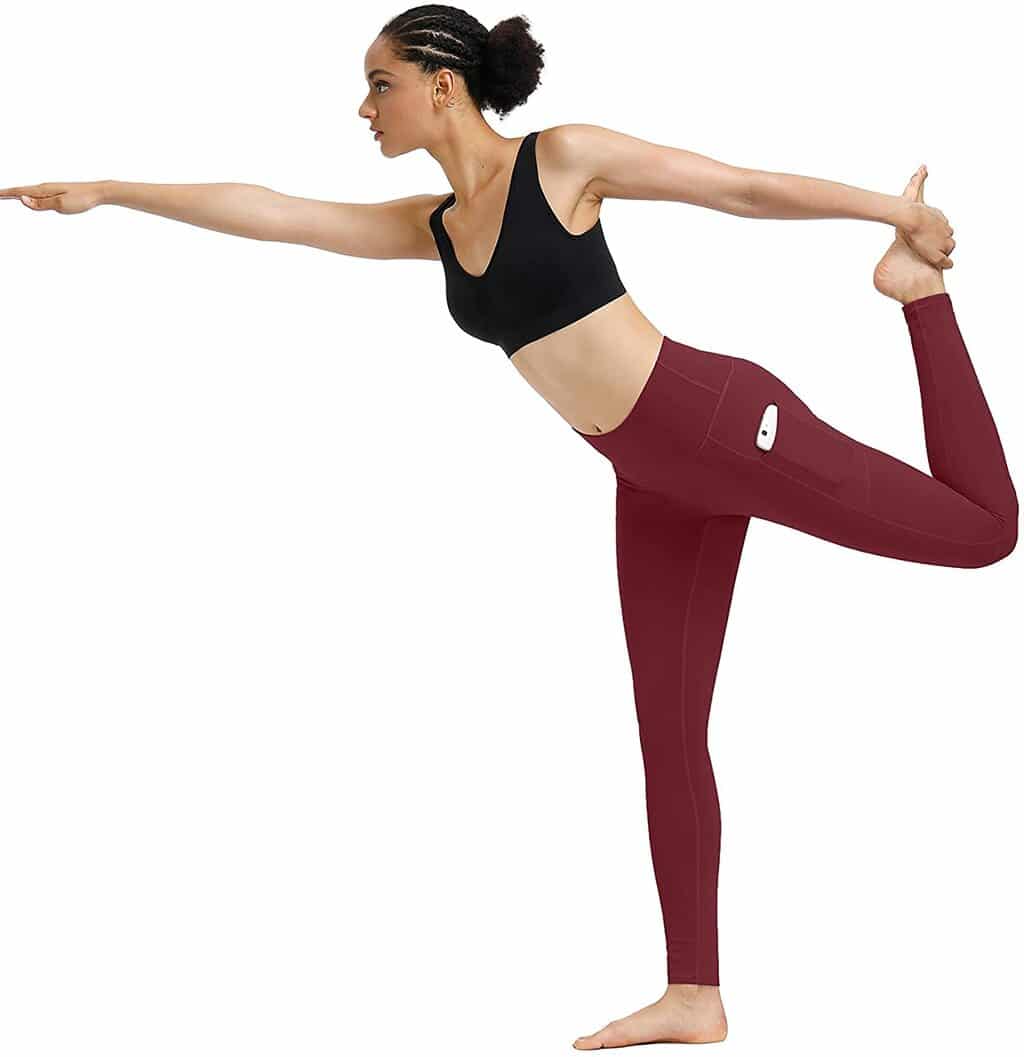 Source: amazon.com

Usually, women find the leggings tight and uncomfortable from the hips and thighs. Find the right match according to your body type, and SizeSize is a challenge. You need to make sure you are finding the right choice for your body type. These are high-waisted plus SizeSize leggings with side pockets to keep your keys and essential items safe while working out. Fengbay 2 in set High Waist are available in many different colors.
Product Details:
– Side pockets to keep belongings safe while working out and performing activities.
– High-quality material and no see-through.
– Available in different colors and patterns.
– Can be worn as office wear.
– Very comfortable and soft fabric for the long run of the day.
– Available at plus Size up to XXXL.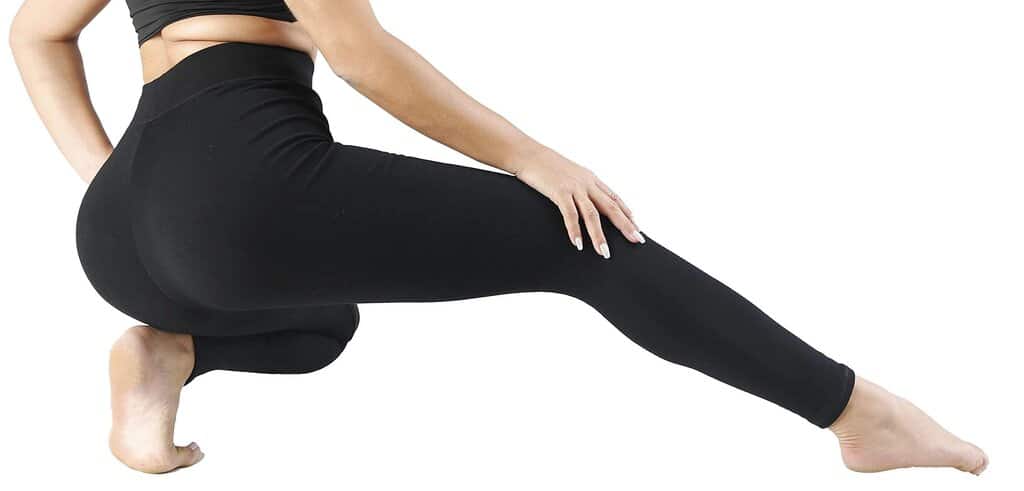 Source: shopify.com

Are you looking for something different than the regular legging style? How about these high-waisted joggers? Very different and unique from the standard plus size leggings. Fashion and workout have no limits, and thus you need a lot of options. So, especially for all those pretty ladies out there, we have got you this perfect Plus Size Leggings Depot Premium Joggers. Right from vibrant colors and patterns to side pockets, everything you need is here. Why go somewhere else when you have everything at one spot.
Product Details:
– Available in 30+ different colors and patterns.
– Plus SizeSize available up to XXL.
– Very comfortable and soft material.
– No see-through fabric. No discomfort in the entire day.
– Easily washable at home without fear of color fading.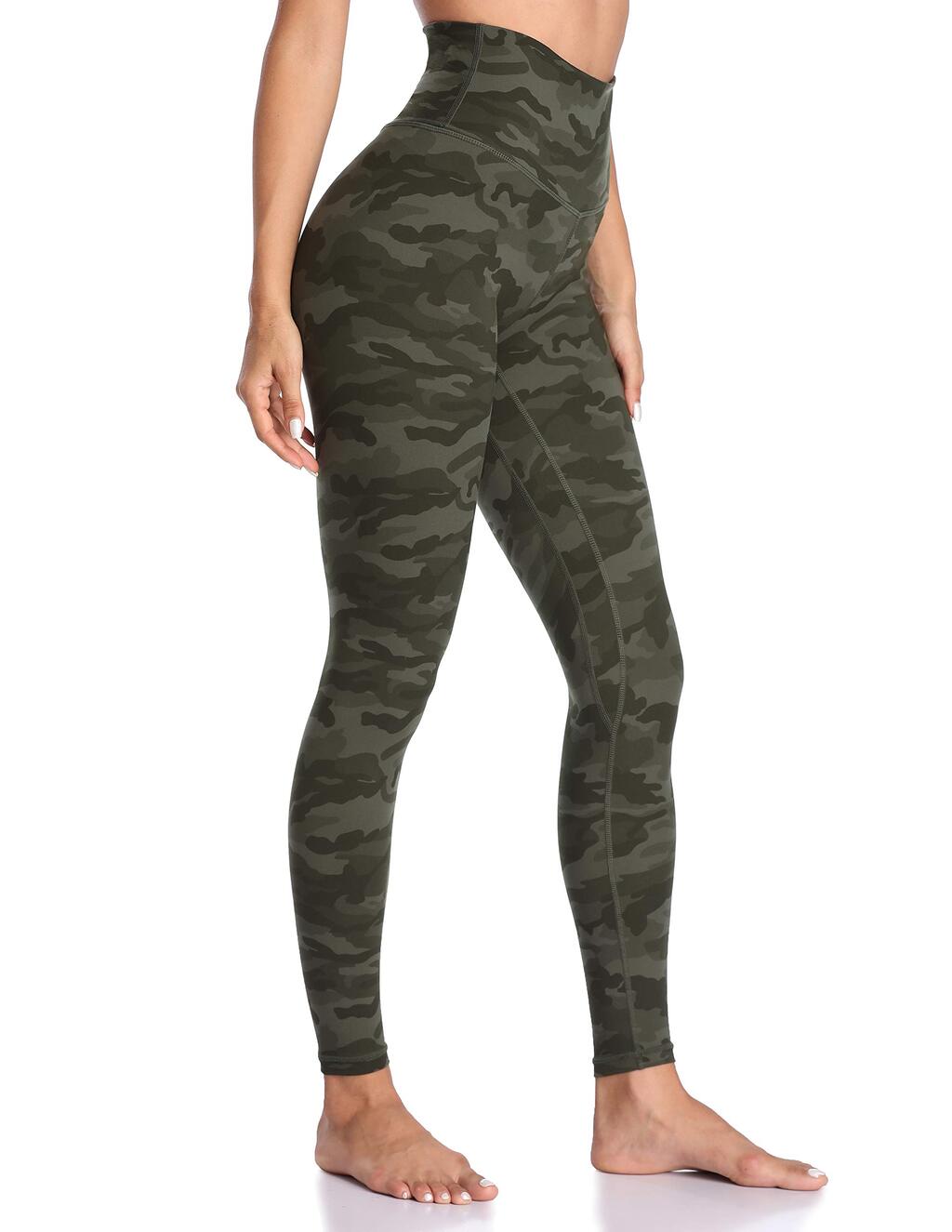 Source: amazon.com

Want to try something funky and different? Look at this animal print colorful koala women's high-waisted pattern plus size leggings. Not just perfect for your morning and daily workout, but even for other occasions. Perfect ankle-length leggings that can be paired with any long-size tops and shirts too. Please choose the right colored top or shirt and pair it up nicely with the leggings, and you are ready to rock for the day.
Product Details:
10+ different colors, patterns, and designs available.

 Very comfortable and body-hugging.

25% Spandex and 75% Polyester.

Hidden waistband pockets to keep essentials safe.

 Perfectly set with the curves and represents the figure nicely.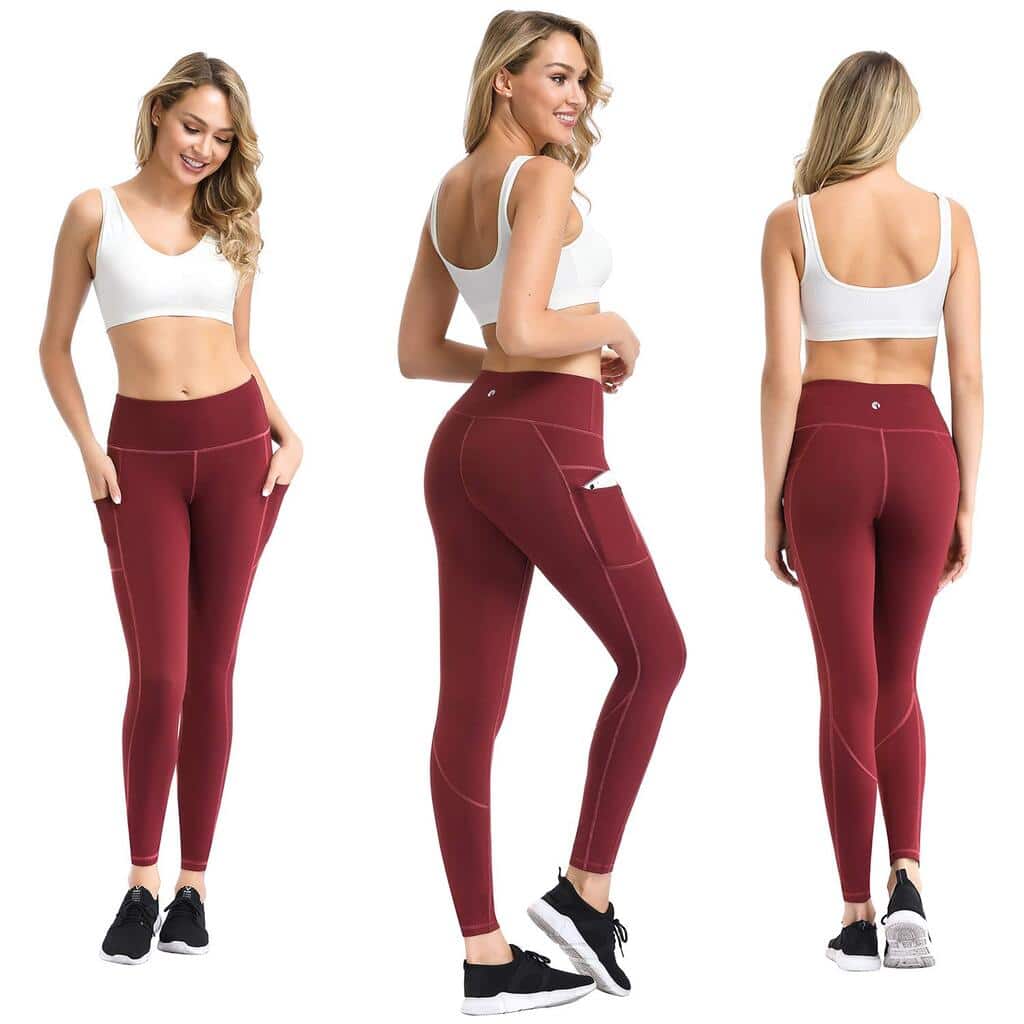 Source: amazon.com

You don't need to wear full-length leggings for your morning workout. You can try Capri leggings that are way too comfortable than leggings. Why worry when you have so many options available. You can choose these Capri leggings that are super comfortable and soft material-wise. Always remember workout is only possible when you are satisfied with your dress. Thus, wear something that gives you complete comfort and confidence.
Product Details:
– 25+ different colors, patterns, and prints available.
– Not at all see-through material that can be discomforting.
– Side pockets are available to keep your belongings safe.
– 87% Polyester and 13% Spandex.
– Fabric and material guaranteed. If not satisfied, a refund is assured.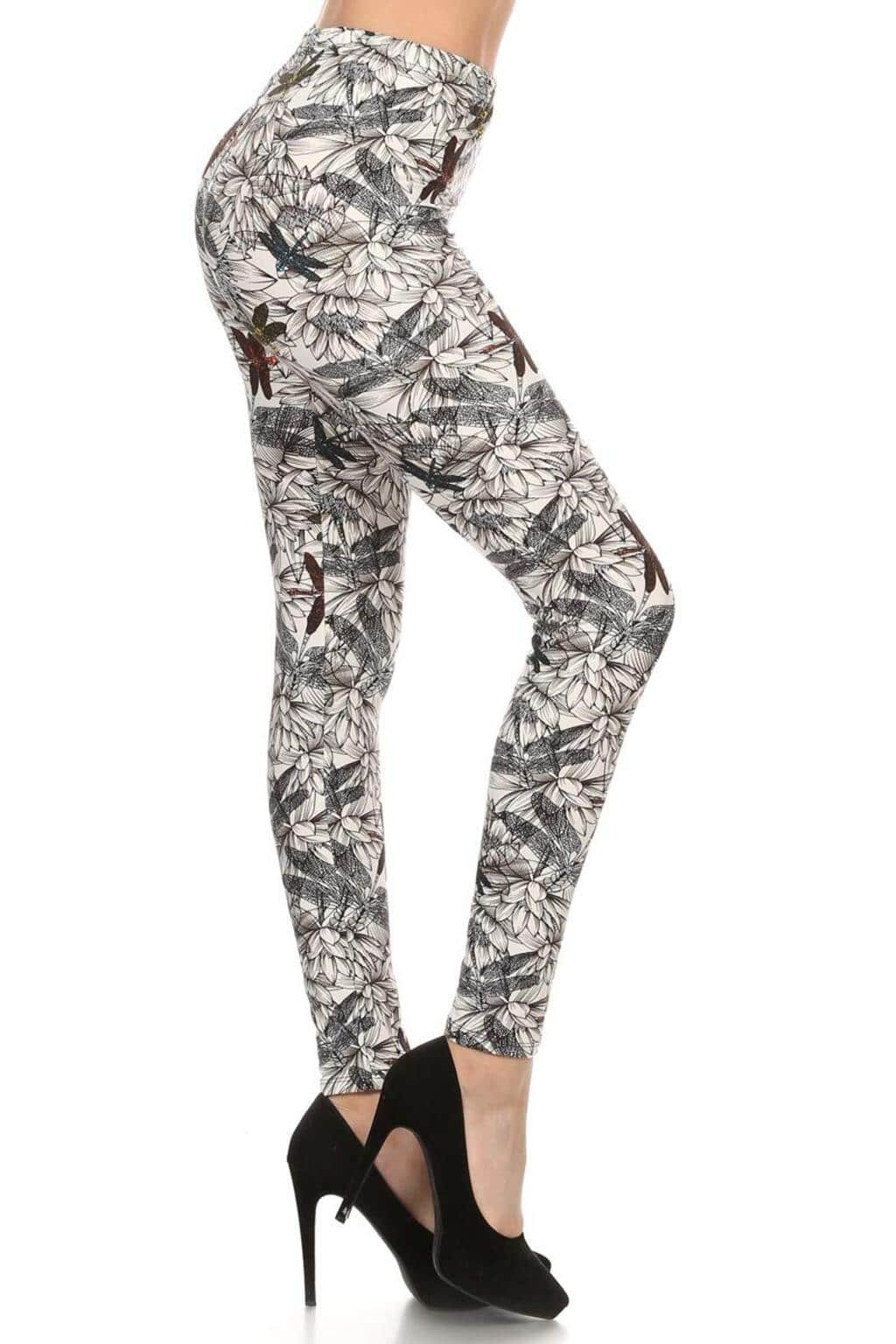 Source: amazon.com

Why be simple when you can be bold? Just one like this. Depot Ultra Soft Leggings have come up with some interesting and exciting prints and designs to slay with. When you have options, do not limit yourself. Leggings are multi-occasion attire. You can wear them anywhere and at any hour of the day. Thus, you must have a good collection of options available. Something that limits ladies is their plus size figure. Not to worry, every challenge has a solution, you need to figure it out.
Product Details:
– Elastic waistband to have a firm grip.
– Colors, patterns, and prints available.
– Very comfortable and soft material.
– No see-through material.
– The fabric is super comfortable for a long day.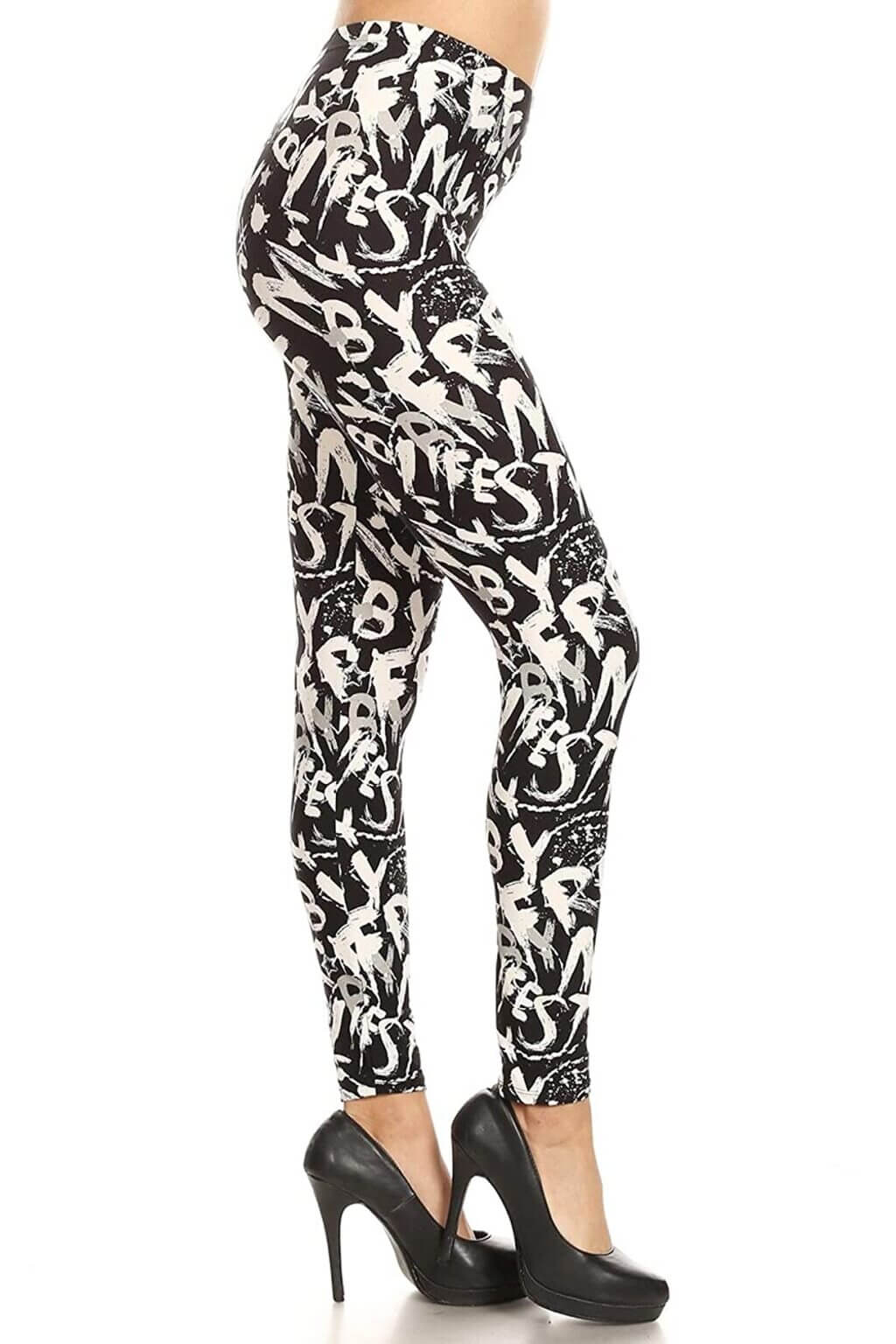 Source: amazon.com

Find something that will not just give you the grip but look too. Just look at this beautiful leaf print plus size leggings. Isn't this beautiful and exciting? You can wear this for your morning and daily workout, plus other occasions too. Pair up with any nice top or t-bag tops. This helps you to have a firm grip on your belly. You can hold your belly and work out nicely. Some waistbands can't maintain a firm grip that gives a really bad look. Thus, you should choose a legging that offers you a grip. 
Product Details:
Strong waistband grip.

Available at 7+ different styles, patterns, and colors. 

Very comfortable and soft in the material.

No see-through material. 

Easily washable, and no colors do not fade. 

Long-lasting and durable.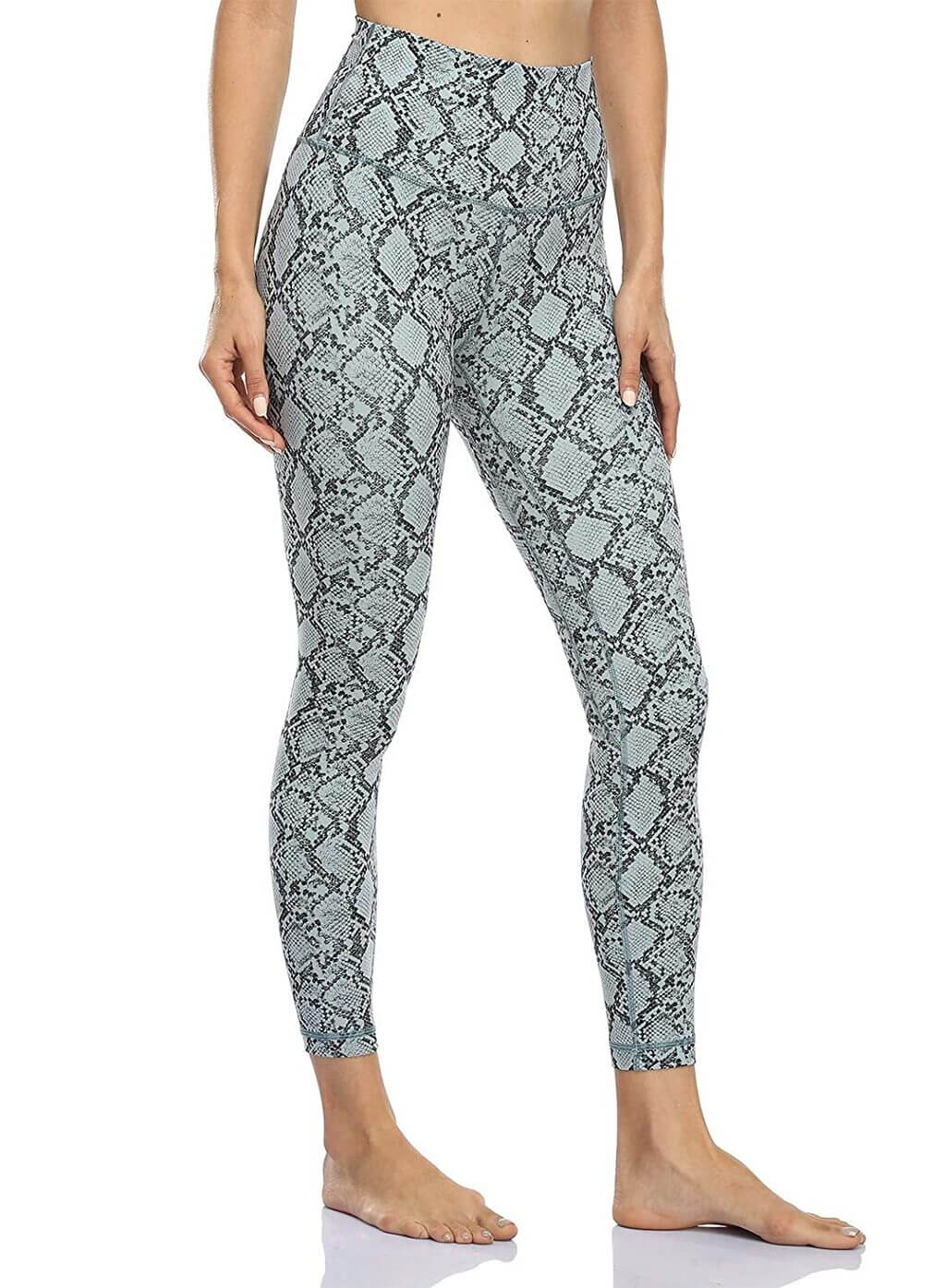 Source: amazon.com

Every workout is special, and so are the leggings. Wearing the perfect outfit for your workout is what one needs. Motivation makes a lot of difference. One thing that this product is famous for is its elasticity. Usually, the curves of a plus-size woman troubles their attires. They feel very uncomfortable. They can't handle the confidence in the dresses they wear. Thus, finding the perfect fabric that stretches out according to our SizeSize is a must, just like this Hawthorn Athletic Essential Full-length workout leggings. 
Product Details:
Compressive hold to have a firm Grip.

Inner pockets to hold essentials and credentials safely.

Colors, patterns, and prints are available. 

Plus SizeSize upto XXL available. 

No see-through from the fabric. 

Prints are durable and long-lasting.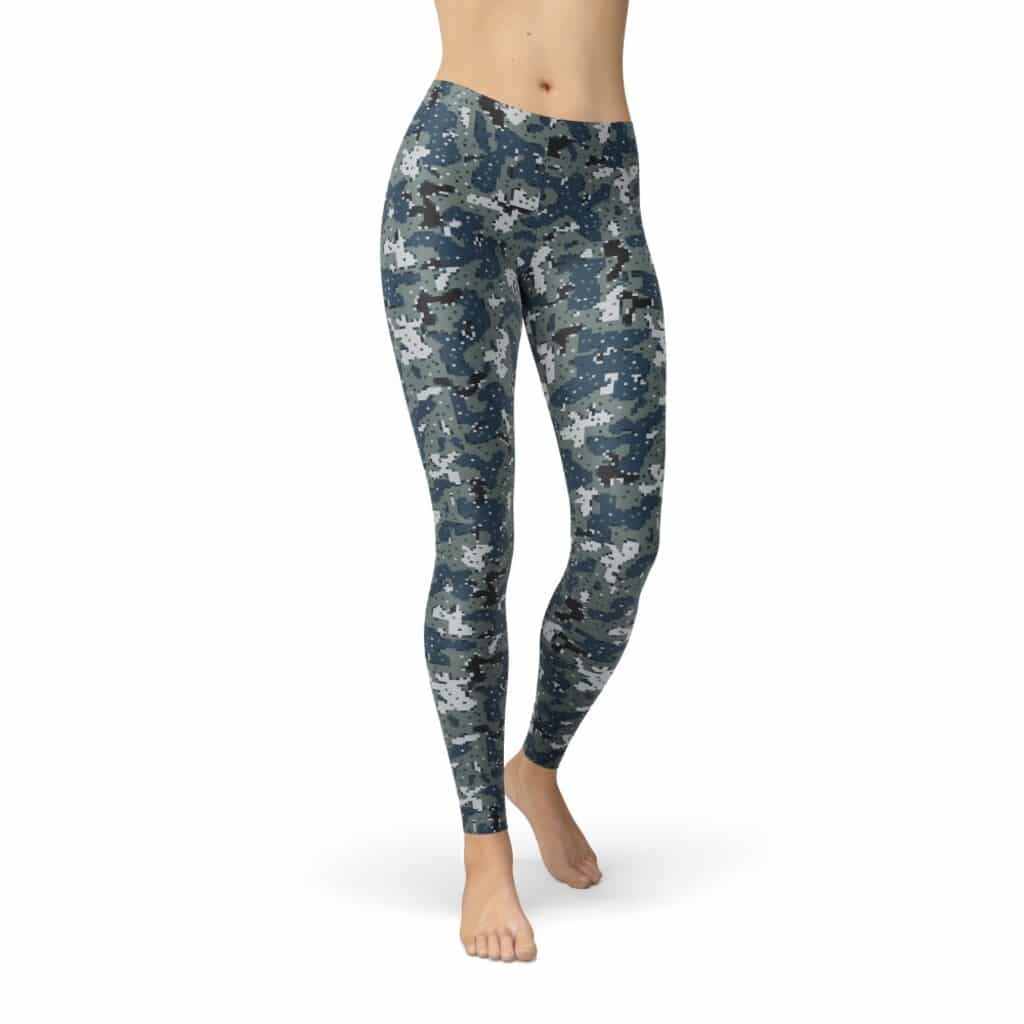 Source: 914sportsdesigns.com

VIV collection women's high-waisted leggings are specially designed and crafted for ladies with extra curves. Yes! You heard it right. All the products of this company are specially designed keeping in mind the plus size factor. All the medium and small size ladies and women get their liked attires, but what about the ones with extra curves? don't they have the right to look confident and gorgeous? They do have the privilege. So here is the VIV Collection with attractive options for all the pretty ladies out there. 
Product Details:
Stretchable and no see-through material.

Very comfortable, soft, and breathable product.

Available in 15+ colors, patterns, and prints.

High waist with string waistband. 

Perfect for all the working out activities. 

Available with plus Size up to XXXL.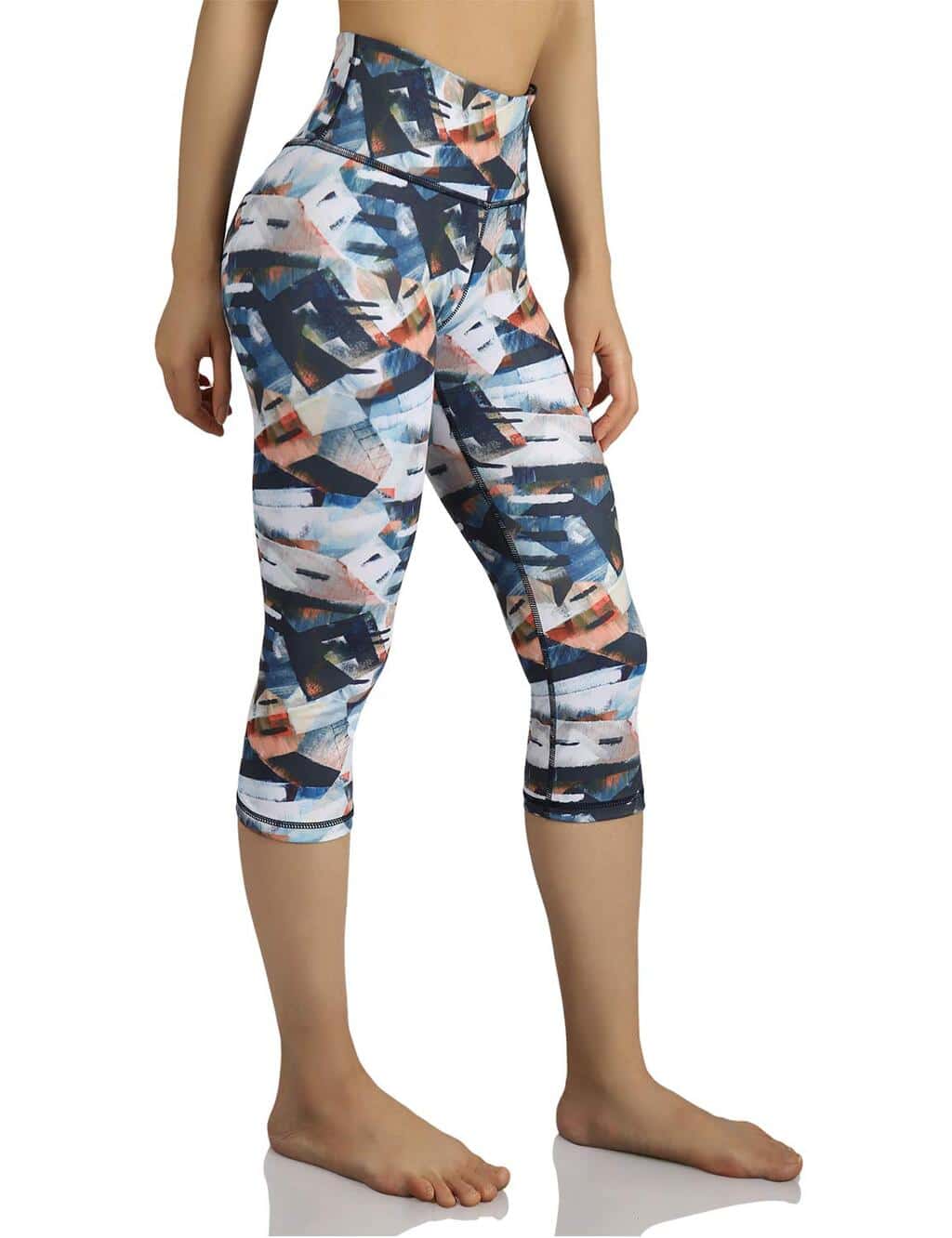 Source: yoybuy.com

ODODOS Women's High Waisted Pattern Plus Size Leggings are super comfortable. Though they are made for plus size ladies, it still manages to have a grip. Need not worry about what if the product loses the firmness. The product comes with a 100% guarantee of elasticity and protection. All the product details are worth the rates. 
Product Details:
Elastic Closure for a strong waistband.

Hold down your belly fat firmly, presenting an excellent body structure. 

Available in different colors and prints.

No see-through material. 

Very comfortable and stretchable.

76% Polyester and 24% Spandex. 

Side pockets to keep essentials safe.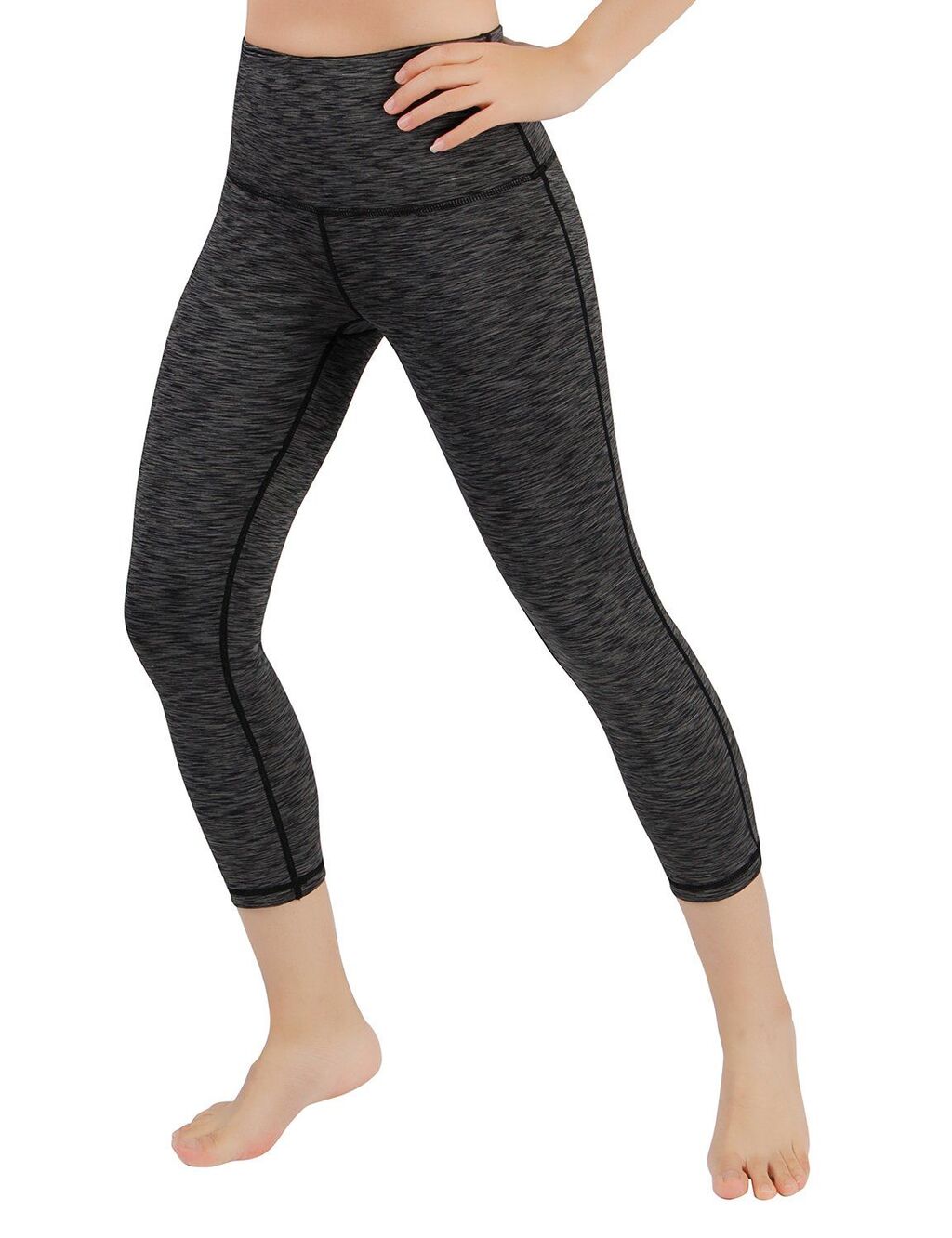 Source: pinimg.com

Some women feel comfortable with Capri leggings. Open legs give comfort. It even helps the body to breathe. Your body must breathe while working out. ODODOS makes sure all the products are made with breathing materials. One of the best features in this product as compared to all the other ones. 
Product Details:
Inner pockets on both sides to keep belongings safe. 

Stretchy and elastic material. 

High-waisted and strong waistband. 

87% Polyester and 13% Spandex.

Perfectly designed to give you a streamlined body shape.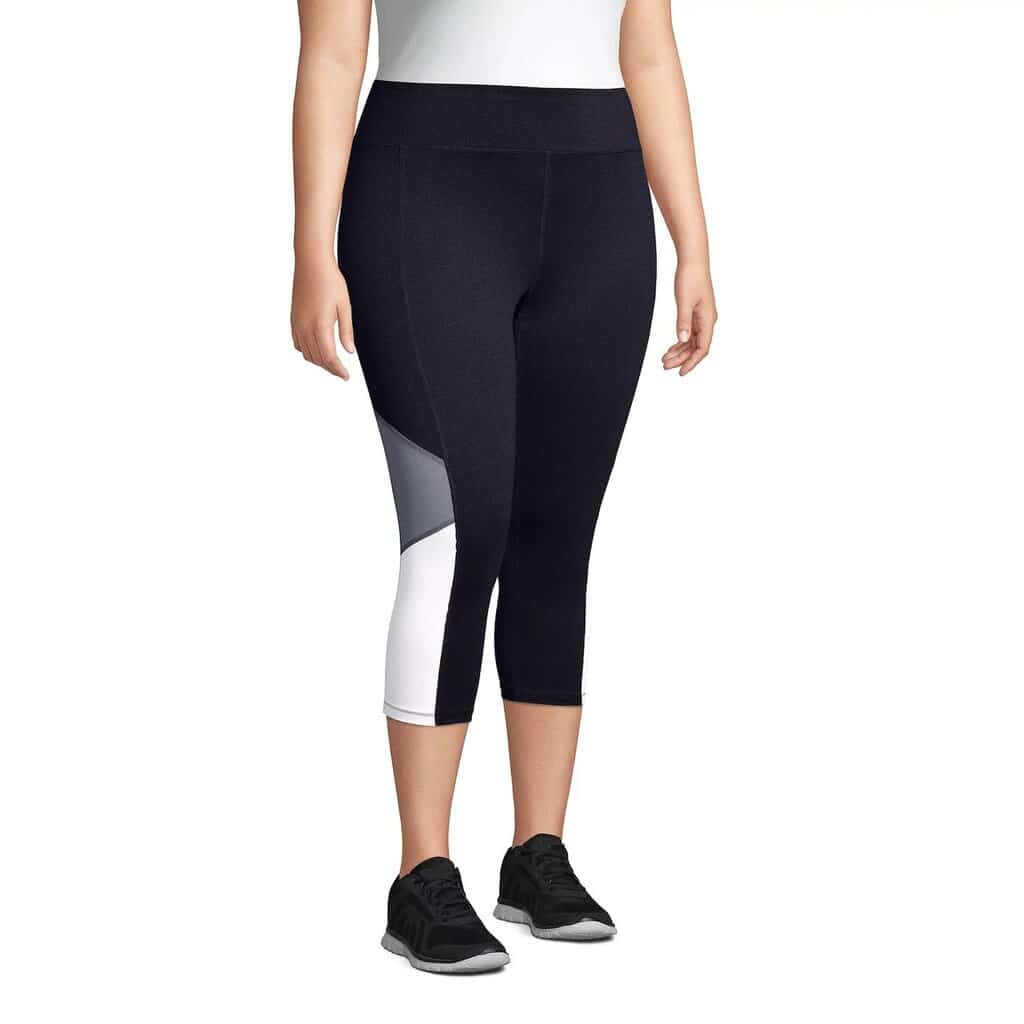 Source: kohlsimg.com

Now, this is exactly what a girl with extra curves looks for. Look at the finishing of the product by the company. Your curves are no longer your limitation. The elasticity of the product is just up to the mark. You have color available so that you can pair these leggings for different occasions too. 
Product Details:
Machine wash is possible. 

20 inches of inseam. 

Defines the shape nicely and comfortably. 

Available in different colors, patterns, and prints. 

88% Polyester and 12% Spandex. 
Also Read: Here's Why You Must Own a Pair of Leggings?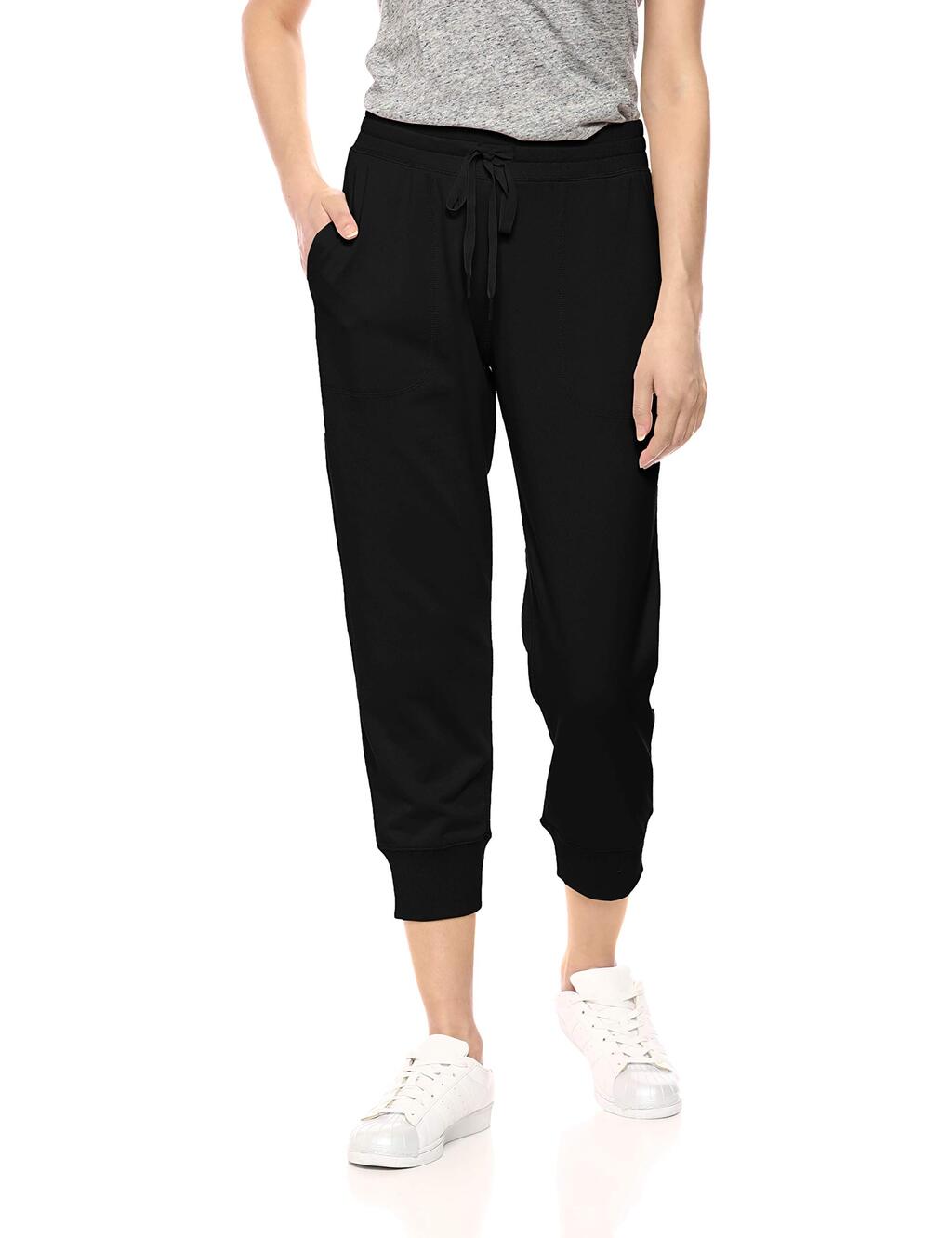 Source: amazon.com

You may not be comfortable wearing leggings while working out. Especially if you have some extra curves. That is when you can work out comfortably with these plus-size joggers pants. They are extremely comfortable and perfect for working out. Not just for the workout, you can even wear it on different occasions. 
Product Details:
Machine wash is possible.

Available in more than five different colors. 

Size availability upto XXXL.

Very comfortable and soft in wearing. 

38% Cotton, 5% Elastane and 57% Viscose. 

Breathing of the skin is possible. 

No see-through material.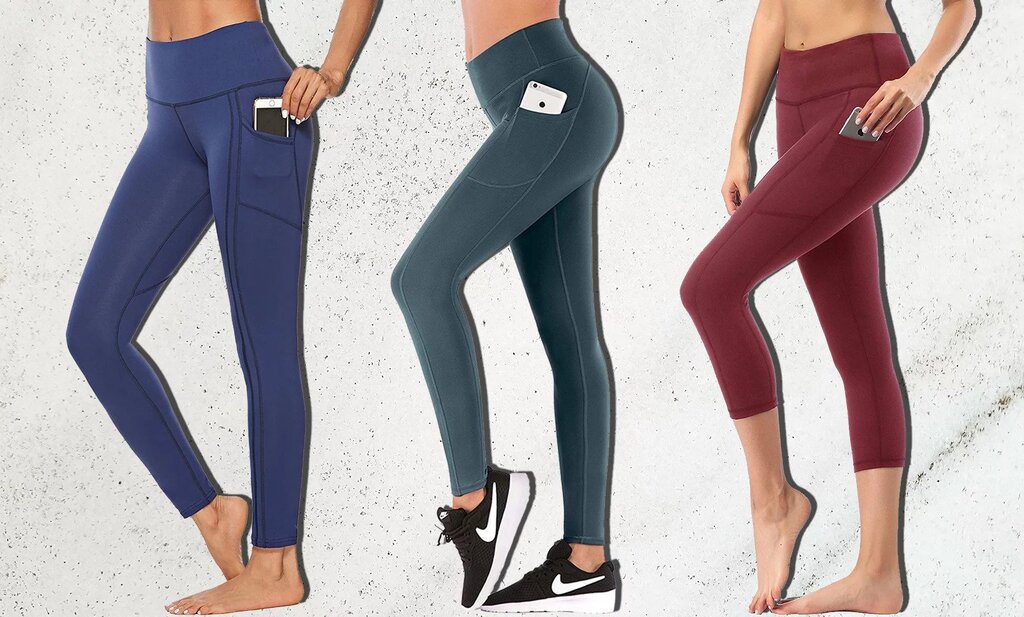 Source: meredithcorp.io
The Conclusion
All the above were the 13 best plus-size leggings that you can try with confidence. We women are not supposed to be ashamed of our plus size. We have been god gifted, and we need to respect that. All we need is the proper attire and fashion sense. For that, we are here to suggest suitable options. 
Just keep all the buying guides in mind while choosing your right choice and slay with confidence. If you find this blog beneficial, do like to share and follow our page fashionterest.com.