When you are thinking of getting a hair color done. You have options for everything, from hair color to hair color techniques. How many hair color techniques are there? And before telling your hairstylist to color your hair, you will need to know about the types of methods. There are in total of 5 types of hair color techniques. And they are as follows:-
Highlights
Ombre
Bronde
Sombre
Balayage
Highlights are the most basic one and also the safest one, and even you may have heard about it more than any other. Bronde is the combination of blonde and brown color. While Ombre is a mixture of two-color, balayage is a freehand color technique and has gain popularity among recent years. Sombre is a cousin of Ombre.
Now you know the types of hair colour techniques. And also the overview of what it is. But many people get confuse between Ombre and Sombre. Some people think they are the same, and some mix up their techniques. There are common questions that are ask either to google or to hairstylists like What is Sombre?, Why is it 'Sombre'?, How is ombre different from sombre?, Which one is better?, Sombre looks better on what type of hair?
The sombre is the softer version of the ombre. And hence it is also known as Sombre (Soft + Ombre = Sombre). Sombre is done with your natural hair color tones. Sombre is a hair color technique that reflects the meaning of subtle shade graduation, a super blending of color, and a live-in look.
At first, people were getting confuse between what you get ombre or balayage, one is with two contrasting colors and another looks like piece-y hair color. Then Sombre was introduce to get a middle-ground solution for once and all.
Before getting onto the Sombre hair color technique, let's take a tour to the ombre kingdom once.
Ombre style got popular in the 2000s when Britney Spears color her hair in different tones. Her hair look like the shade chart of color. From darker hair color at roots to the lighter hair color on the tips. After that, many celebrities went for the ombre hair color.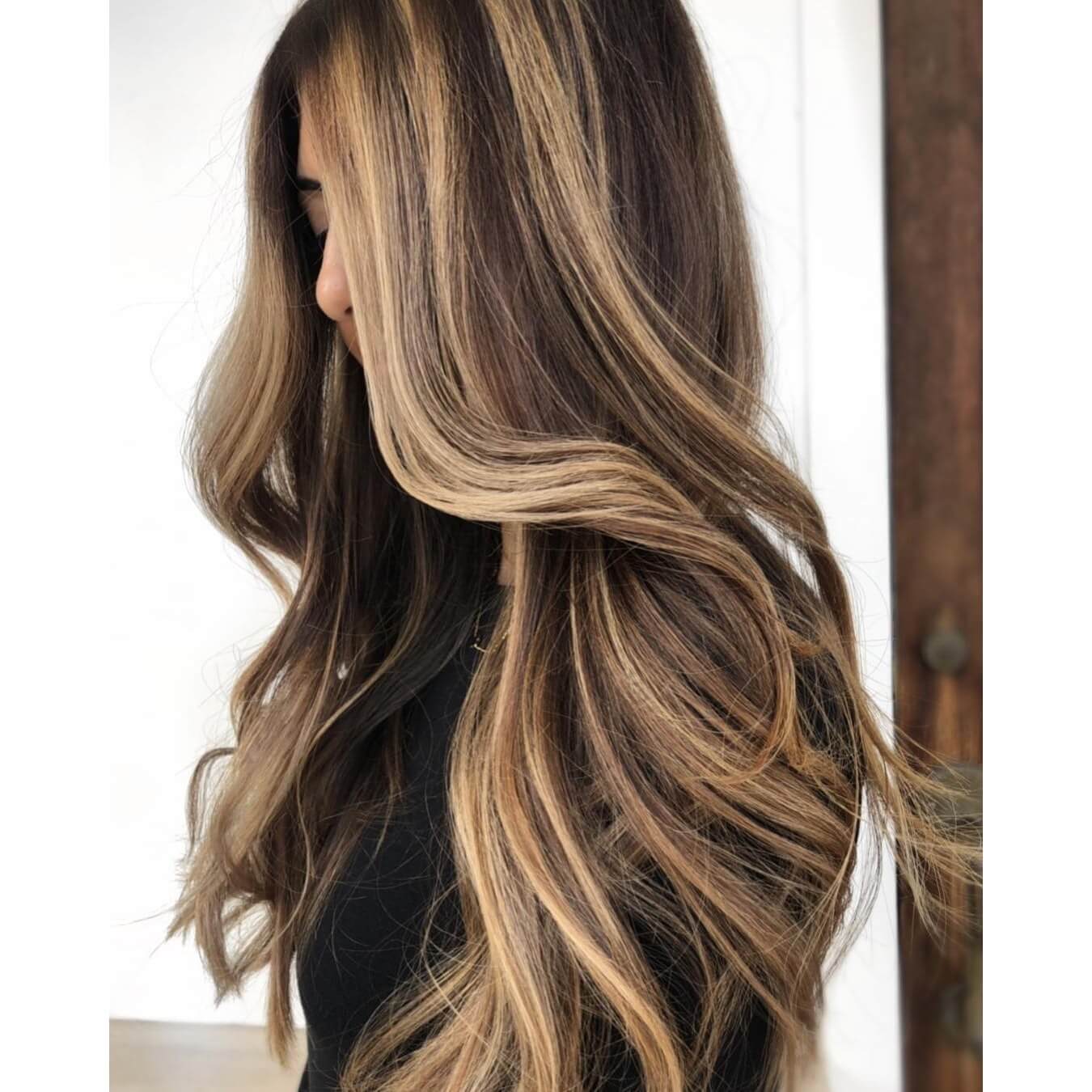 You accept it or not; ombre do give an artificial look at some point in life. This was when the Sombre hair color technique came in for the rescue.
When your omber technique is softer, it is Sombre. Sombre hair color technique includes the darker tone at the roots of your hair. Mostly natural hair color is prefer at the origins and shades that are few shades darker or lighter in the color tone of natural hair are taken for the ends. If you are still confuse about what to tell colorist, just inform him that you want to play with the natural color tones only. Few shades here or there (darker or lighter) is acceptable as it will make or hair look breezy cool.
If you want to have a perfect "Sombre" look, then play with more colors. Take darker shades for the roots and then from medium to end, play with the lighter shades as many as you can. The shifting in the colors should be subtler so that they can melt in properly. The proper blend and melt color creates a magical look for your hair. And while choosing the light shades, make sure they are complimenting your skin tones too.
Sombre can be consider as the low maintenance hair color technique as roots are kept natural, and blending is appropriate to achieve the look. You can also say that Sombre is the bigger sister of ombre as it has grown more prominently in the industry.
When ombre looks better on brunettes sombre is for blondes. Brunettes can look flattering by adding soft gold, honey, and caramel as the lighter shades. They won't even need to worry about the regrowth. If we see worrying about regrowth in sombre should totally be neglect as your roots will be kept as it is.
If you ask us which one is better? We want to tell you that if you are looking for a more soft, subtle, and natural hair color, then sombre hair is best for you. If you are a little bit lazy, then please we request you to go sombre as you won't need to keep a check on regrowth. But you can go bold and take a risk then go for ombre. Both have their own benefits.
To get more information:-