If you're looking for ways to spice up your wardrobe, there are many ways to go about it. For instance, you can try mixing and matching items to come up with color schemes you haven't tried before. You can also try experimenting with accessories, such as jewelry, hats, watches, and more.
That being said, there may be a particular type of garment that you haven't given that much thought to: your tights. These days, you can buy tights in crazy designs, wild colors, and varying levels of sheerness, which should encourage you to venture beyond the classic pair of blacks.
But tapping into the tights trend can be intimidating for some people. After all, it's so easy to go from looking chic and posh to tacky and sloppy, especially if you don't know what you're doing.
The good news is that it's never too late to learn how to wear them the right way. So, if you're just starting to experiment with tights, here are eight beginner-friendly looks that can make you look and feel fabulous in them:
Combine Classic Tights with Open-Toed Heels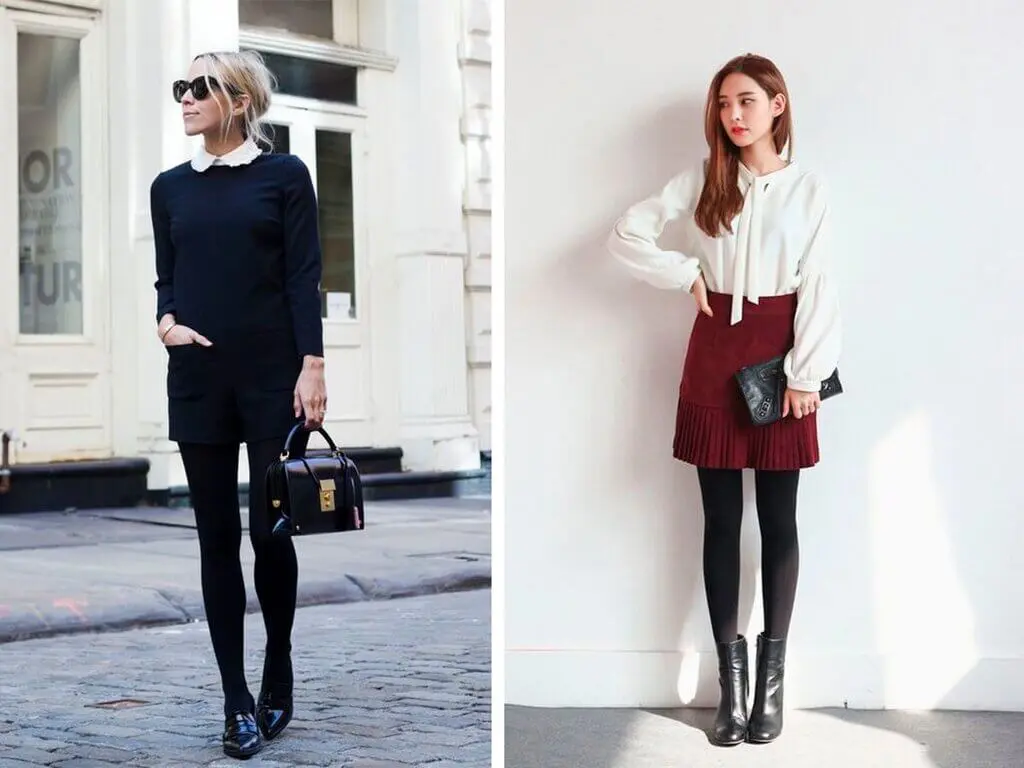 One styling tip that can make your classically designed tights look more dressy is to combine them with open-toe heels. This look used to be very popular in the 1940s and takes more skill to execute, but it's also a chance to express your creativity and add your own modern twist to this timeless look.
Let Patterned Tights Take the Spotlight
If you want to try out patterned tights, there's no question that they'll be taking a lot of the attention. So what do you do? You balance them out with an effortless skirt or dress in a solid color.
More seasoned fashionistas can also try pairing their patterned outfit with a patterned pair of tights, but this is trickier to pull off. It's better to be on the safe side and look classy than to risk looking like a one-woman circus show.
Pair Up Fishnet Tights with a Knee-length Coat
Draw attention to your legs by combining a short dress or skirt-and-top ensemble with a long structured coat and a sexy pair of fishnet tights. Since your skin will look a tad bare, you can go with a thicker coat and a pair of chunky boots to pull off a bold but highly sophisticated look.
The goal is to look sexy but not go over the top. So, if you want to give your conservative outfit that little oomph, don't shy away from wearing fishnets.
Match the Tights to Your Skin Tone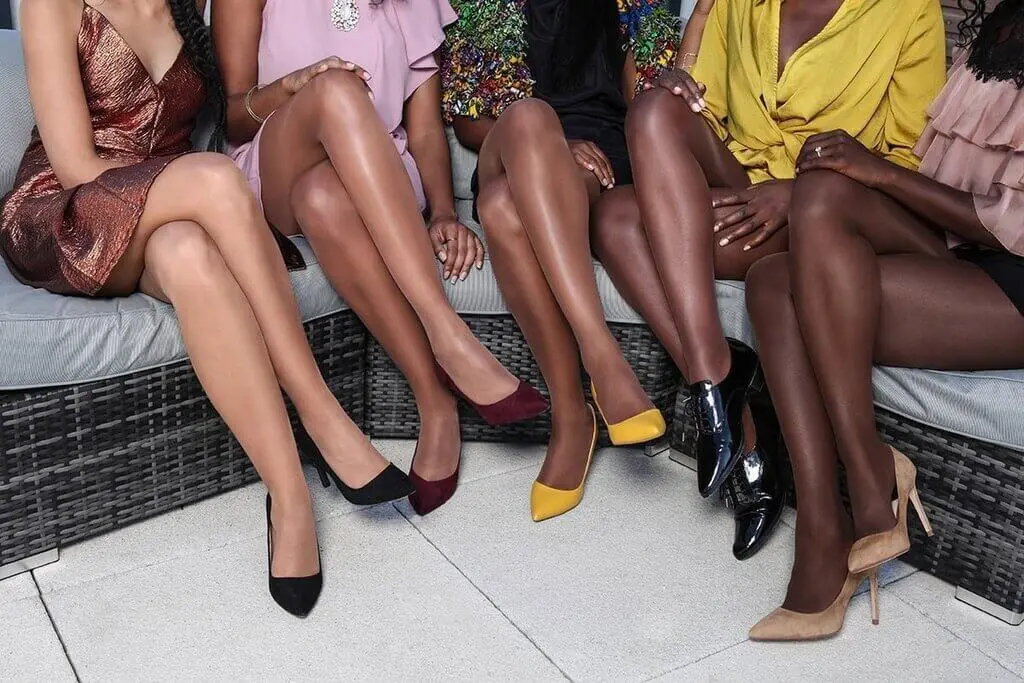 Silky nude-colored tights can go with just about any dress or pair of shoes you have. This makes them a lifesaver if you're in a hurry and can't spare any time to pick out a pair of tights to go with your outfit. Consider going seamless with your nude tights for an even more refined look.
Opt for Neutral Tights to Perfect Your Business Attire
Achieving a glamorous yet professional look isn't so hard to do, especially with the right pair of neutral tights. Fishnet tights and heavy patterns may not go well with your business outfit, but natural textures and opaque styles do.
Generally speaking, 40 denier opaque tights let you strike that perfect balance between professional and chic.
Go Retro with Polka-Dotted Tights
If you're attending a retro-themed party, you can expect most women to go for a polka-dotted dress with plain tights or leggings. Set yourself apart by wearing polka-dotted tights instead. Also, go for designs with smaller dots, as the large ones look more modern than retro.
Add a Splash of Denim to Look Ultra-Casual
A pair of comfortable footless tights can make you look cool and laid-back when coupled with a plain denim skirt. Though this is a combination you may not always see, it actually looks quite fashionable, especially for streetwear.
Top it all off with casual sandals or sneakers, and you're all set to rock the look all over the city.
Perfect Your Casual, Formal, and Business Attire with the Right Tights
Tights are always a good choice, whether it's for a party, meeting, or a regular night out with the ladies. So don't be afraid to invest in as many high-quality ones as you want.
There is no shortage of fashionable yet comfortable tights out on the market, so make sure your wardrobe has enough of these leg-shaping wonders. Try investing in a few different types, colors, and designs so that you can expand your outfit possibilities, too.
Find out more:-