Different types of necklines are creating a remarkable difference in the fashion industry. Women around the world are preferring varied neckline types that can enhance your look instantaneously. With different types of attractive necklines like sweetheart neckline, plunge neckline, plunging neckline, bateau neckline, boat neckline, square neckline, deep v necks, etc., today's women can flaunt any dress that they wear with the perfect neckline accompanying it. In this blog, we will discuss different types of necklines that can not only create an extraordinary look but also make your dresses comfortable to wear.
Let's start,
Florentine Neckline
Florentine is one of the best types of necklines that has a very stunning look. It is very easy to create this neckline. All that you need to do is cut small squares from close to the shoulder tip and extend till down to the chest. Make sure you have a squared cut across the center front. That's it, it's done! This neckline has been there since the 1500s and still creating an amazing impact in the fashion world.
Surplice Neckline
Surplice necklines are specific wrap necklines that come in a V-shape. With this neckline, you can effortlessly overlap and they are stitched in place. You can be in a super flattering style with this neckline for your dresses. Although surplice gives a V-neck look it covers a lot more if accompanied with a super low-cut dress.
Cowl Neckline
The Cowl Neckline is one of the best types of necklines. It is something women of any age can fall in love with! If we talk about a gentle neckline, it can be pretty flattering. However, if you want a sexy look, you should go for a deep cowl. It is nothing but an extension of the bodice pattern. You can cut this neckline as a separate pattern piece and sew it as inset cowls. They can be a part of both front and back necklines. And interestingly, it looks fab both ways.
Asymmetrical Neckline
In this type of neckline, you have a neck style that is longer from one shoulder across the center front to attach with a shorter line from the opposite direction. This, altogether, make the asymmetrical neckline look stunning.
High Neck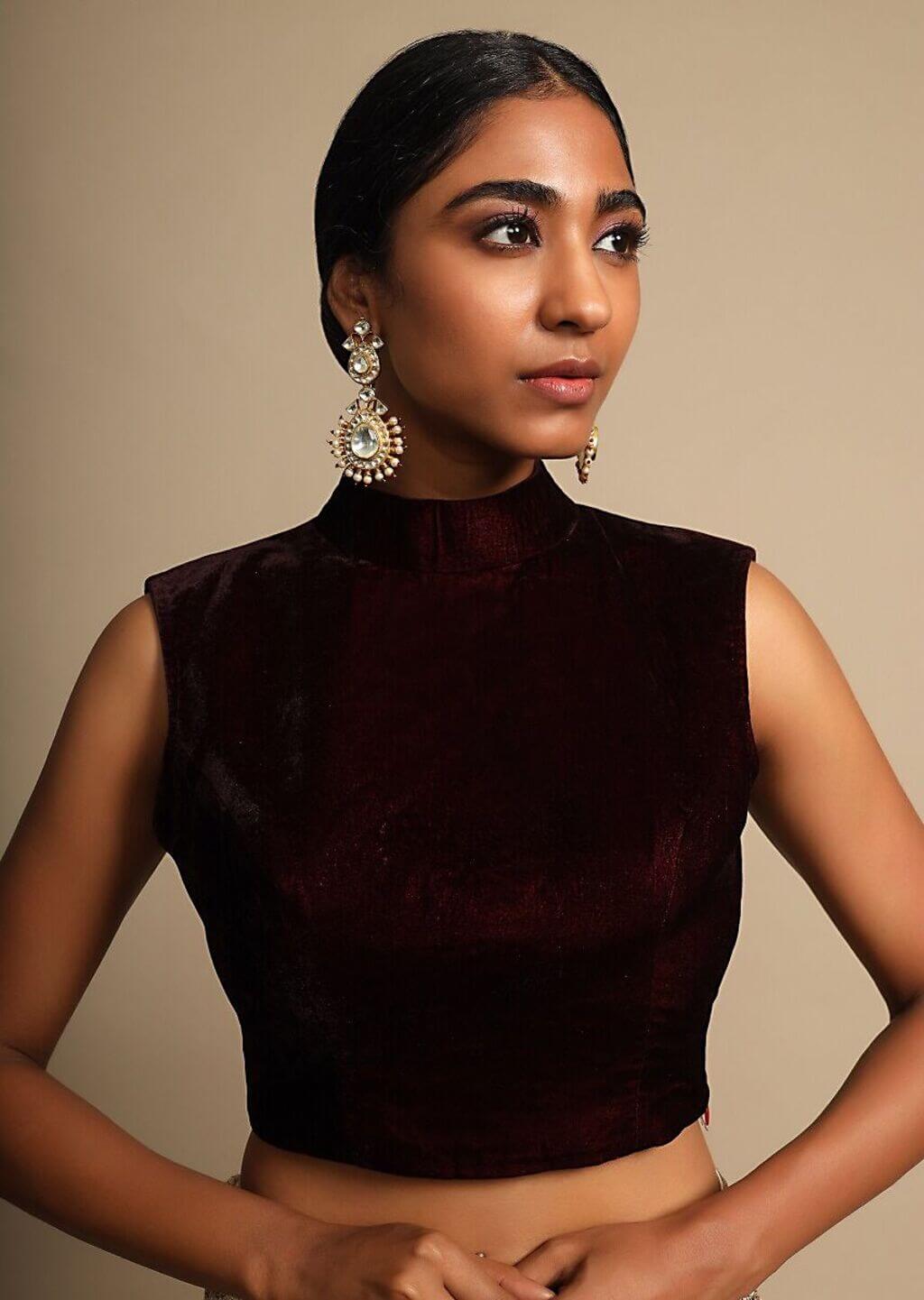 The high neck is one of the best types of neckline shapes that finishes quite at a generous height above the neckline. Flaunting a high neck top is nothing new in the fashion industry. But it has been on-trend for years. The high neck is very similar to the roll neck. The length of the sleeve doesn't have any significance in this type of neckline. All that you need to take care of is that the top cups the lower half of your neck perfectly. Moreover, if you are living in humid weather, you need to go for a high neck that is short-sleeved. It helps you look stylish and cool.
Sweetheart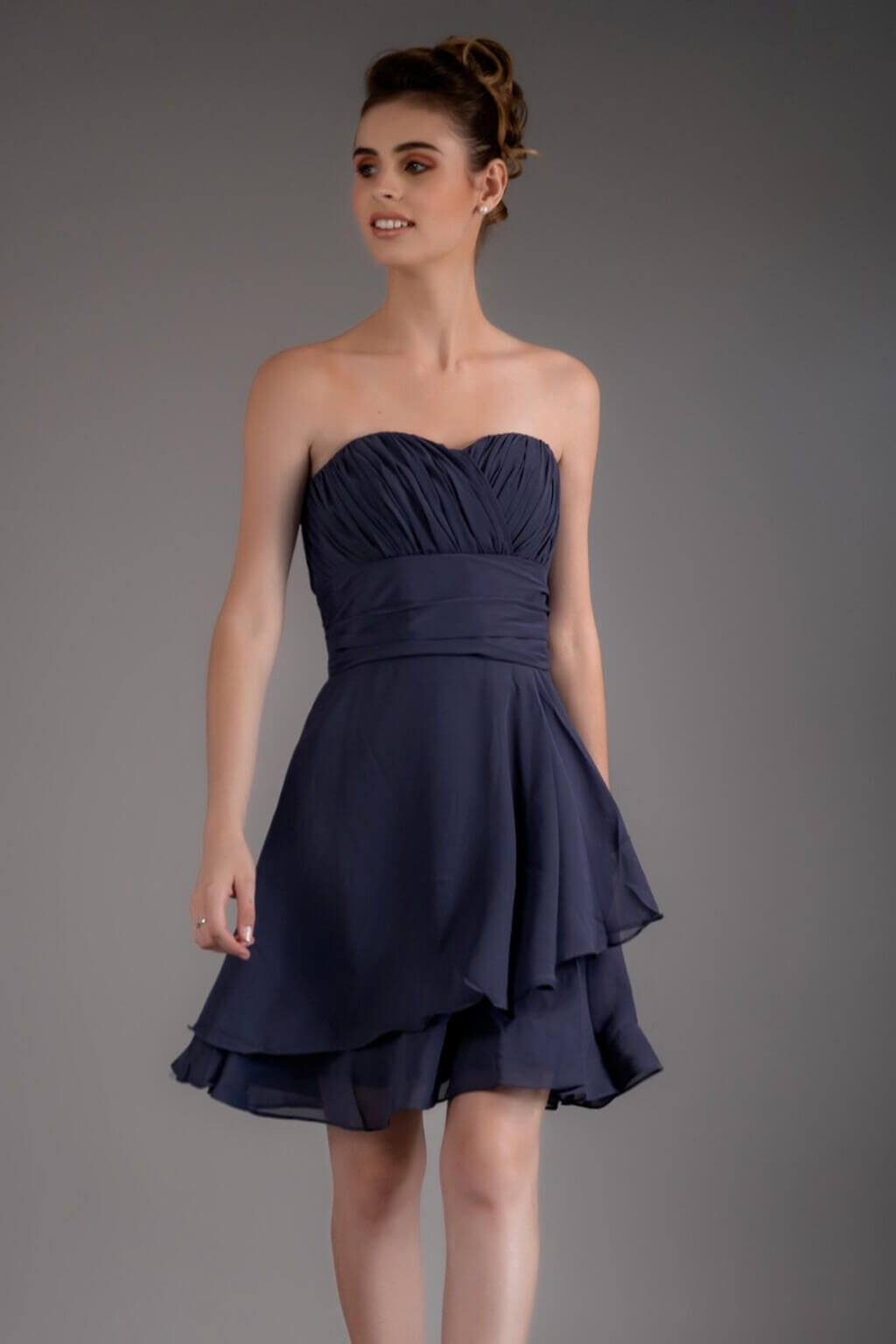 This is one of the best bridal wear necklines. It gives a fuller bust look by dropping low from the cleavage. While providing great support, a sweetheart neckline is truly a captivating one and creates a sultry look.
You can work with your feminine charms very well with the sweetheart neckline. Irrespective of the fact, whether you are well-endowed or a bit on the lighter side on the top, this type of neckline is perfect for all. It will showcase your two great assets. You can wear a t-shirt with this neckline with jeans or elevate your outfit for any cocktail party with a sweetheart neckline effortlessly.
Square
The square neckline is one of the best types of the neckline in the world. It is a perfect option for going to a date night where you can expose your chest in the best possible way but of course with a softer touch. Moreover, if you are looking for a professional look, the square neckline is always a win-win!
Halter Neck
Who doesn't know about the halter neckline? It is one of the best types of the neckline in which the straps of your top will be connected behind your neck while leaving your shoulders bare. If you choose this neckline, you can enjoy a low cut or open back. The Halter Neck neckline usually has a drop towards the bust, creating a V-neck sweetheart style or a keyhole neckline. In Halter Neck, the straps are usually sewn together or tied together in the backside by the person who is wearing them.
Illusion
Source: wallpaperflare.com
When it comes to an illusion neckline, the tops having it are made of a sheer fabric or mesh panel. It, typically, has a contrast with the rest of the top, which offers an enigmatic element to any outfit. With an illusion neckline, you don't have to push a lot of effort to make your outfit an enigmatic one. It's already striking! The mesh panel of this neckline helps you to camouflage any bulge in your body that you want to hide.
Straight Across
This straight across boob-tube style neckline goes best with the strapless tees. It is a firm favorite of modern girls who like to wear crop tops more. This kind of straight across neckline is a perfect option for a comfortable and trendy weekend style. The straight-across neckline comes with a decent elastic hem. It helps hold most straight across tops and provides built-in support to them. So, you don't have to wear a bra with a top having a straight across neckline. Now, that's how you can rock your weekends!
Plunging
The plunging neckline comes with a very deep V that typically goes deep down; almost past your cleavage. The only difference that it has with the V-neck is it doesn't stop at the top of the chest, unlike the other one. Rather a plunging neckline goes much below that. This kind of neckline is also known as décolleté neckline.
Scallop Neckline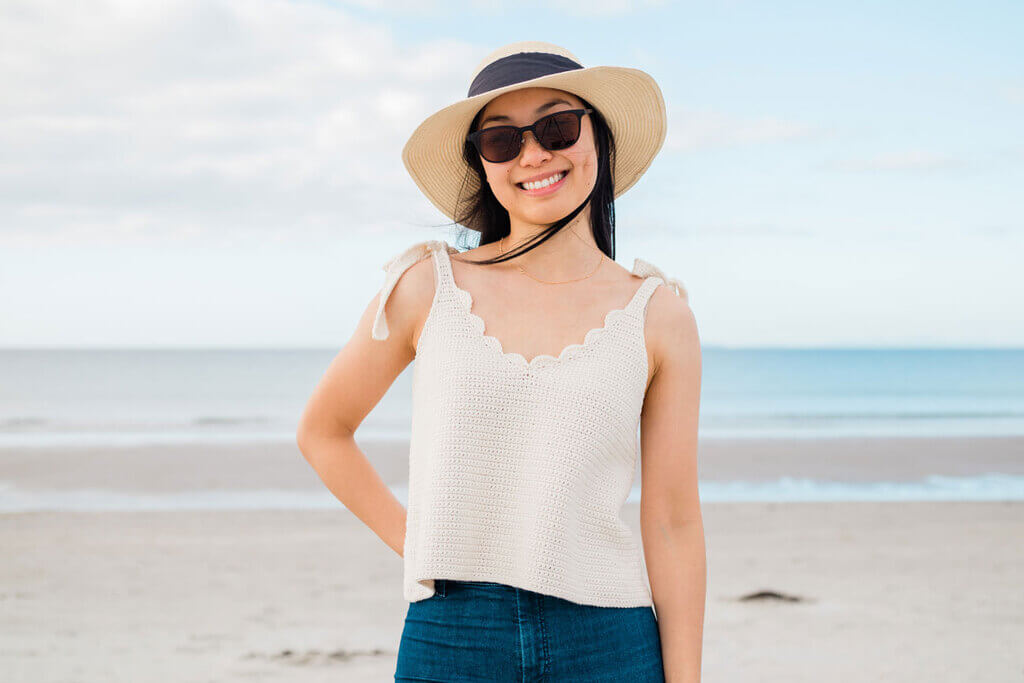 The Scallop neckline comes with tiny circle cutouts along the entire neckline. It has either small or large scallops facing towards the neck or the bodice. This is a very appealing neckline if you are going for formal wear.
Strapless Neckline
When it comes to formal dresses, having a strapless neckline is one of the ideal options. For example, wedding dresses are a perfect example of that. In this type of neckline, the dresses don't come with straps, leaving the shoulders bare. The strapless neckline looks awesome on women who have larger chests and attractive shoulders as well as collarbones. However, when it comes to small chested women, this style might not suit them perfectly.
Turtleneck
A turtleneck is also known as a polo neck. This neckline fits perfectly high and close to your neck. It is one of those types of the neckline which has extra fabric that can be folded down. There is another version of the turtleneck neckline in which the fabric stands up and is not folded over.
Boatneck
A boatneck or bateau neckline looks wide by looks and extends past the collarbone and rests on the shoulders. This higher neckline is such that its elevated look draws a lot of attention to the shoulders and lower neck. This is a very simple and feminine neckline that looks beautiful if you wear a dress having this along with a dainty necklace.
Keyhole Neckline
A Keyhole neckline is one of the best types of necklines that comes with a hole in front of the top. The fabric that this neckline is made of creates a V-shaped structure at the bottom and thus connects to the top, which creates a gap in the middle. A keyhole neckline can come with either a small or large keyhole.
Queen Anne
This is one of the best types of necklines which has a mixed look of a sweetheart neckline and high-neck. Queen Anne's neckline has been named after a Queen of England with the same name. It is a very common neckline for brides who want to create a classy look.
Funnel Neckline
The funnel neckline is typically defined as an extension of the main bodice pattern. You have quite a prominent opening for the head. The funnel neckline is very famous for winter clothes. It is perceived as something very warm and cozy. But you can also have some heavy strutted fabrics accompanied with this neckline; especially the designed versions!
Grecian Neckline
The Grecian neckline is one of the best types of necklines which features a piece of beautiful fabric that starts at the center of the chest and opens up to encircle the entire neck. If you want to flaunt a sporty look, a Grecian neckline is for you!
Collared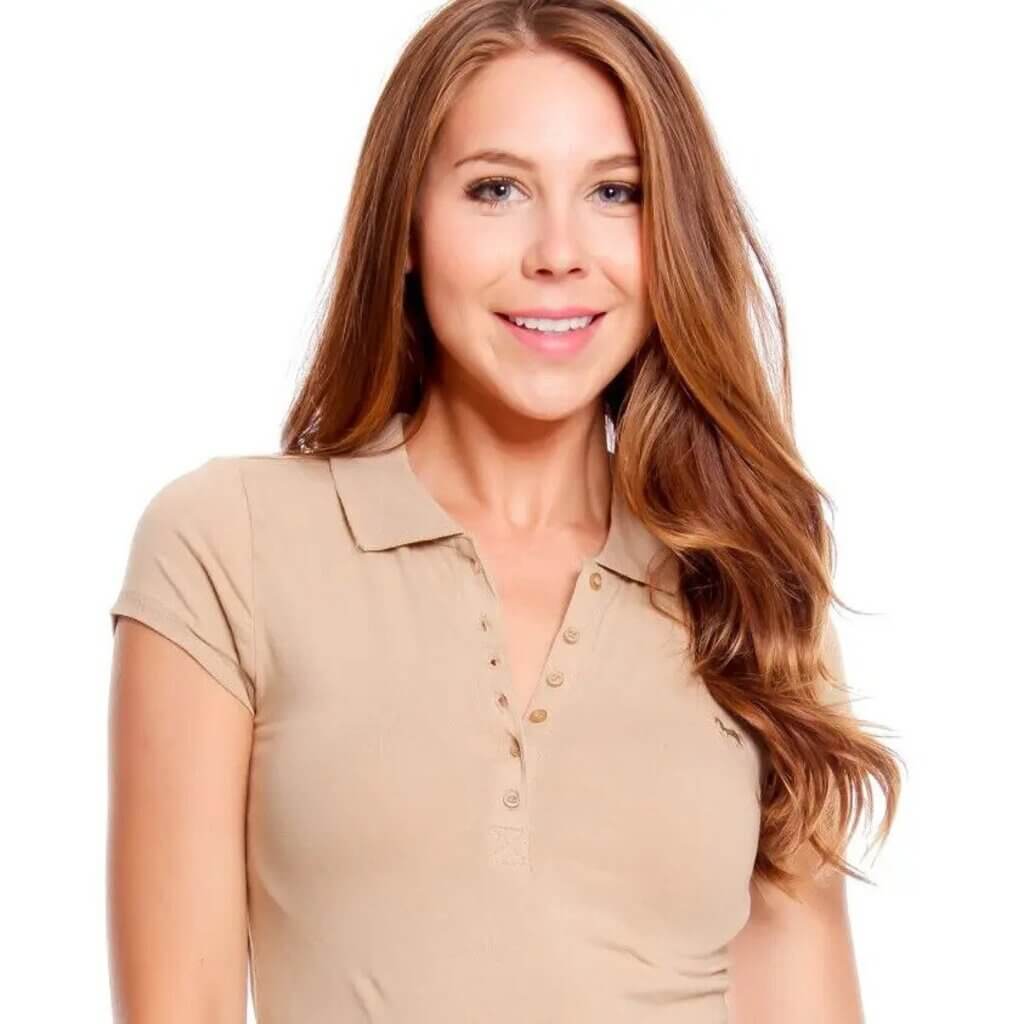 A collared neckline is exactly what it sounds like, it's a shirt that has a collar in it. You can get a collared neckline for your dress with or without a button in it. Moreover, the collar in this neckline comes in different types – large, small, decorative, and plain. To know more such interesting blogs, read our previous blogs on Stylish Breast Tattoos, Different Types Of Sleeves Designs, A complete guide on Nose Piercing, and Septum Piercing.
The Bottom Line
There are different types of necklines available today. It depends on the preferences of the woman, which one to go for. So, what do you like? Sweetheart, turtleneck, Queen Anne, or anything else? Grab your dresses with the neckline of your choice and flaunt the fashionista in you, like never before!
Read More: