Fashion and clothing offerings available to consumers today offer great variety. By being able to select from such an expansive selection, it allows individuals to express themselves while also standing out from society as a whole.
Following fashion trends isn't necessarily bad; some styles look fantastic on multiple people at the same time and tend to appeal to large populations. But those looking for something different have various ways of accomplishing this task.
Unique tops are an effective way of doing just that. There are numerous designs out there that go beyond basic in their aesthetic and add a special something – giving you a chance to express yourself freely while at the same time enhancing your wardrobe and providing something suitable for every event!
Let's consider all of the advantages that unique tops provide and how best they should be worn!
Unique Tops Offer Personality and Style
We have already mentioned just how influential clothing styles and fashion can be on your personality, but the importance of this point can not be understated. A unique top can help give off these aspects of your character without an individual having to be vocal about the things that make you and what you like.
Some may prefer loud pieces as it can be a great way to show that they are outgoing, while others may opt for pieces like a sultry corset top because they want to feel sexy and comfortable at the same time, especially when the sun is beaming down this summer! While these pieces were traditionally worn as undergarments, they have emerged as statement tops that can be worn on the outside and shown.
It isn't just corsets, though, as it is possible to opt for an intricate lace top, or just something playful. Either way, your personality, and style can certainly be shown off with a unique top.
Make a Statement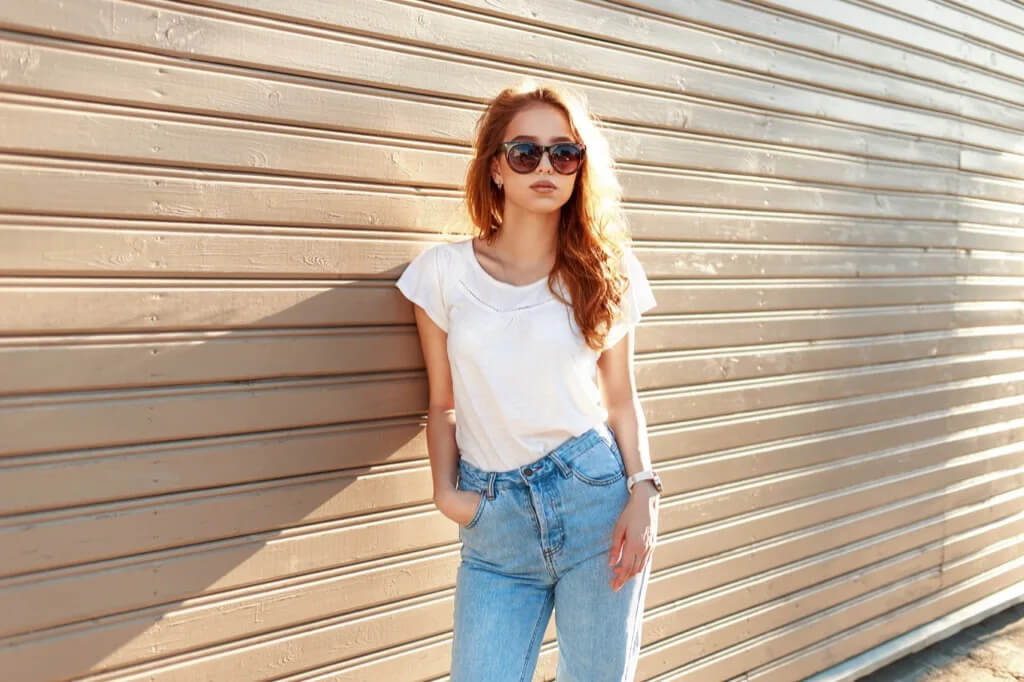 Combining the aspect of showing personality and individuality, a unique top can also help to make a statement. As mentioned already, it is possible to wear something bright and loud in order to give everyone who sees you an opportunity to get an idea of who you are as an individual without the need to say anything.
Unique tops can help make an impressionable statement in numerous ways, which is why they have proven to be very popular. From patterns and prints to simple yet sophisticated designs – unique tops can be worn to any event with equal ease! However, when making such bold statements, one should think carefully about whether or not it would overwhelm or overshadow its intended target.
Embrace Unexpected Details
What sets tops out from others and makes them unique can be in the details. There are some that feature designs that others simply do not, thus helping them to stand out.
These details possess a remarkable influence, whether they are delicately nuanced or strikingly evident. They hold the power to transform the perception of an outfit. As emphasized earlier, it is crucial to consider these factors while choosing our attire since specific occasions or the way certain details interact with our bodies might not always reflect their true impact when worn.
What may look good on paper and seem appealing in theory doesn't always translate seamlessly when we try it on. However, by keeping an optimistic outlook, we can discover the perfect combination that accentuates our unique style and brings out the best in us.
Confidence Is Key
When adding unique tops to your wardrobe as part of a collection or style statement, the key to doing it successfully and confidently is taking a bold stance.
Feeling indecisive about whether something is worth wearing because you fear it may be too bold or quiet? Have no fear if that's how it makes you feel; our fashion choices are an extension of ourselves, so embrace each choice you have made as part of who you are.
Final Thoughts
When it comes to wearing unique tops, there's no single solution that works for everyone. By paying attention to the color palette of your wardrobe and selecting pieces that make a strong impression with their appearance, making a fashion statement becomes easier than ever. Experimentation will help determine which pieces work best for you; most importantly, trusting your instincts when taking risks with fashion will ensure long-term success in making an impressionable statement about you and your outfits!
Unique tops add charm and personality to your wardrobe, and can make an impactful statement without shouting loudly about who or what you are! Just remember, being confident when wearing them will only heighten their noticeable qualities!
To get more information:-