You don't have to be a genius to come up with a stylish outfit of the day. However, dressing your best and looking smart entails more than just getting the first shirt and jeans you can find from your closet. To look your best, you need to come up with a well-put-together outfit that's fit for the day's activities. So, if you're looking to add some flair to your basic outfit or spruce up your outfit of the day, accessorizing is the answer.
There's no doubt that accessories can transform one's look. Even if you're just wearing your favorite basic tee and denim all you need is to add accessories to add some pizzazz to your look.
Read on to get more insights into how you can quickly spruce your OOTDs. More specifically, here are some must-have accessory items that you should invest in:
Socks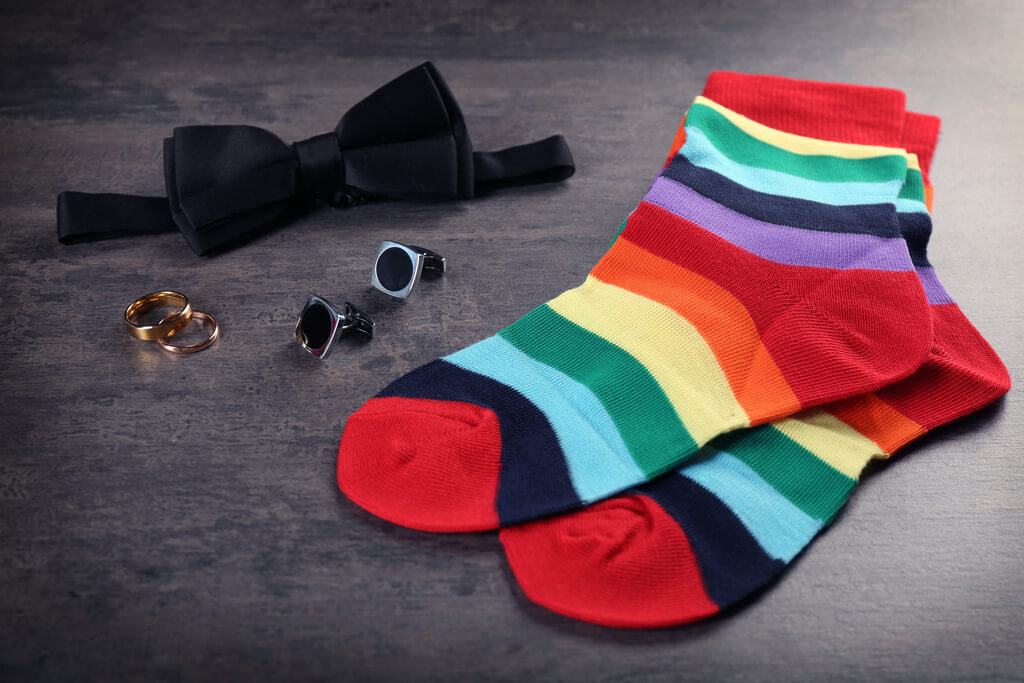 Many major brands have begun discovering how this essential accessory can transform different looks. Thus, they've now added a wide range of colors, patterns, and textures, elevating the market for men's socks. No matter what look you're trying to pull off—be it formal attire, smart casual, informal, or sporty—men's socks can add flair to any outfit on the get-go. Like the bourbon socks offered by Tall Order, men's socks have secured their place on the map in the fashion world.
Gone are the days when socks were only seen as vital items of clothing that protect your feet from the cold or hard surfaces. With so many materials ranging from cotton, bamboo, and nylon to polyester and spandex, men can now enjoy diverse sock options depending on their lifestyle. You too can elevate your aesthetics by adding some unique socks to your outfit.
Hats
You'll be pleasantly surprised by the response you'll receive if you step out of your comfort zone and try wearing a hat. This is another must-have accessory item in your wardrobe. Hats are not easy to pull off for many people. But this may be the welcome change you're looking for to enhance your plain outfit. No matter what you wear, hats are a great addition to your wardrobe. There are different hats for men, and you just need to pick the one that suits you best.
Moreover, a hat could solve bad hair days. By wearing a hat, you can still look dapper without putting too much effort into preparing your hairstyle for the day. The only challenge is that a hat tends to be a statement piece instead of a simple accessory. The key is finding a style and color that flatters your head shape and skin color.
Bags
A bag is primarily used to store your items, so don't forget the main utility of this accessory when choosing one. One item that's often considered an essential for men of all ages is a leather bag. Because it's relatively easier to match leather goods with various aspects of an outfit, a leather bag can be worn with both formal and informal looks. Alternatively, cross-body bags are comfortable and stylish. They can be your go-to bag for more casual activities or a simple date on the weekend.
Consider other kinds of bags like totes, backpacks, and briefcases, depending on the purpose or occasion. With a variety of handbag styles and colors, you'll always have a practical yet striking accessory. So, invest in excellent quality materials and neutral colors, so they're long-lasting and easy to pair with.
Men's Earrings
Men's fashion isn't always associated with earrings, but that is changing rapidly. Earrings are no longer exclusive to women. Choosing new earrings is one of the best ways to express yourself and change up your outfits.
Depending on the outfit and look you want to achieve, you can choose earrings to highlight your facial features. Play around with different earring types when wearing different outfits. The trick is to not shy away from unique designs and colors.
Sunglasses Or Eyeglasses
Another accessory you can use is eyewear like eyeglasses or sunglasses. The right specs that flatter your face will instantly transform your outfit. Sunglasses come in all shapes and sizes, so find the ones that complement your face shape and can be paired with many items in your wardrobe. Nowadays, you have the option to buy online or in your favorite sunglasses store.
Conclusion
Don't be afraid to make the effort to dress stylishly every day. If you're not sure how to elevate your outfits, accessorizing is a great way to spruce up both casual and formal clothing. Moreover, accessories can make your style more unique and personal. With the accessory ideas discussed above, you can look dapper every day without taking too much time creating your outfit or breaking the bank.
To find out more:-