A salwar kameez is one of the most adored pieces of ethnic wear of women of all generations. The simplicity and grace of this traditional outfit have given it a timeless appeal and made it a staple in every Indian lady's wardrobe. Salwar suits are available in a wide range of simple and fancy designs that are perfect for all kinds of occasions. Featuring plain designs that are comfortable enough for daily wear and also glamorous ones for special events like parties, weddings, and festivals, these suits are the epitome of versatility!
The design of the neck often plays a key role in enhancing the overall look of your attire, and the same thing applies when you adorn a salwar suit. These suits come in a number of different neck designs, but you need to select the ones which match your body frame the best.
Here is a list of the top 8 popular neck designs in Salwar Kameez for you to take your pick from:
1. Round Neckline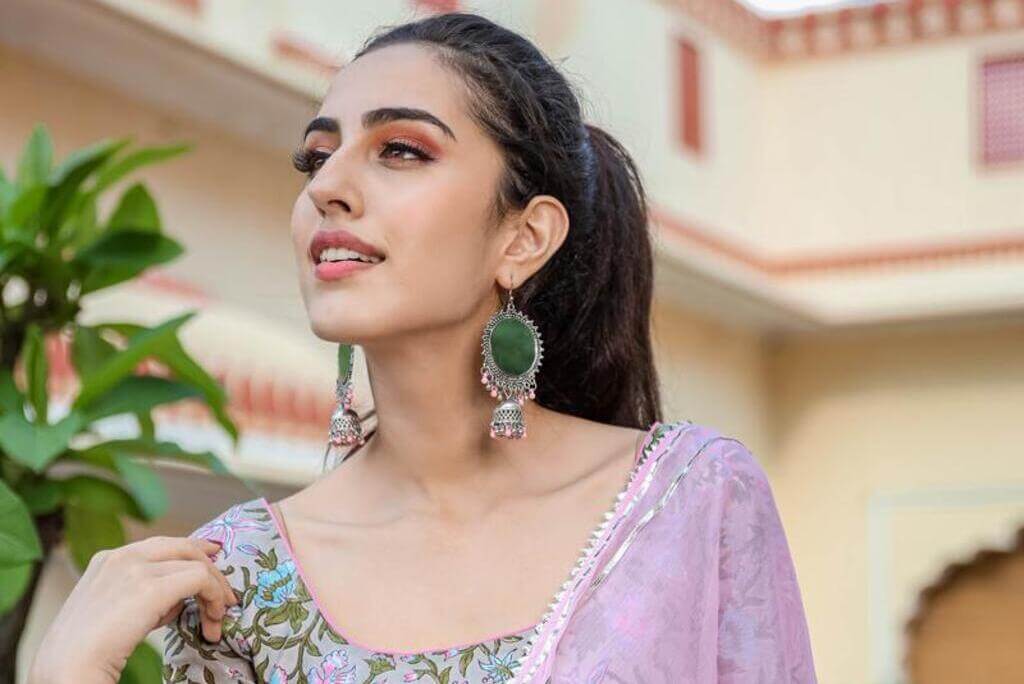 The round neck design is one of the most classic shapes to feature in a salwar kameez. The best thing about this neckline is that it suits all women equally and is ideal for all types of events. Available in different widths as per your preference, a round neck offers you ample space above your torso to let you flaunt your stunning statement neck-pieces!
2. U-Shaped Neckline
Narrower than a round neckline, the U-shaped neckline is perfect for women who wish to divert attention away from their broad shoulder frame. This modest neck design lends the adorner a chic appearance, and it looks great not only on a salwar suit but also on a kurti for women. Wearing a dainty necklace is a good option if your outfit has a U-shaped neckline.
3. Square or Rectangular Neckline
A square or rectangular neckline always gives you a distinct look that sets you apart from the rest. Just like the round neck design, this one too comes in many widths based on your choice. However, ladies with a large bust should avoid wearing salwar suits with this neckline as it can make the upper section of their body look unflattering.
4. V-Shaped Neckline
Salwar suits with a V-shaped neck design are liked by all women. The V-cut neckline can feature straight lines or can be slightly rounded around the edges. This type of neckline is a great choice for women having a short neck as it gives it the elongated look they desire.
5. Sweetheart Neckline
If geometric neck designs are not your jam, then salwar suits with a sweetheart neckline are a fantastic option for you! This neckline gives an excellent definition to your upper body and lets you be more creative with your look. The sweetheart neckline looks particularly fabulous on an embroidered salwar kameez.
6. Boat Neckline
The boat neckline has been one of the hottest trends in salwar suits for a couple of years now. Resembling the shape of a boat just like its name suggests, this neck design is not too deep and is broad around the shoulders, making it ideal for women who have a heavy torso. If you wish to make a bold statement with the boat neck design, then go for a broader neckline that will be similar to an elegant off-shoulder style.
7. Betel Leaf Shaped Neckline
A timeless favourite of women, the 'paan' or betel leaf shaped neckline is a slightly curvier version of the V-shaped neckline. You may find this neckline a bit similar to a sweetheart neckline as well, but unlike the sweetheart neck design, a betel leaf shaped one is narrower.
This simple yet trendy neckline looks awesome on salwar suits adorned with minimal work. A choker necklace is one of the best ways to accessorise suits having this neck design.
8. Sheer Sweetheart Neckline
This neck design features the sweetheart shape which you are already aware of, but what makes this one more unique is that it includes a sheer fabric over the low sweetheart cut. This see-through aspect adds an element of sensuality to a neck design that has become quite popular in salwar suits these days.
To add more glam to suits with this neckline, go for designs that have embroidery or zari work over the sheer detailing. Anarkali salwar suits commonly feature the sheer sweetheart neckline.
These lovely neck designs are the preferred choice of most ladies and are always trending in salwar suits. While shopping for salwar suits, you should always choose those with neck designs that flatter you the best. These neck designs are quite popular in lehenga choli too!
Learn more:-