It's a fact that beauty is in the eye of the beholder. Different people like different fashion trends having different definitions of attractiveness and desirability.
According to some, being tall is the best, and at the same moment, some people are happy being shorter in height. Some get attracted to a natural look, whereas others like wearing dramatic red lipstick to make a statement on others. That's completely fair.
However, the selection of fashion and accessories can play a significant part in defining your overall personality.
Today, we'll discuss 7 ridiculously cool ways of looking more desirable for others.
Brighten Your Eyes
What's the first thing you notice when you look into someone's eyes? Color, right? Do you know what makes your eye color pop out? It's the white part of your eyes.
One of the most ingenious ways of looking more desirable is to brighten your eyes by eating healthy and getting a sound sleep. Eye drops can also do wonders to help you brighten your eyes too.
However, we recommend you not to use those drops more often because they can hydrate your eyes.
Wear Nude Heels
Wearing heels is undoubtedly the best possible option to put a mark and present yourself as the modern-day fashion trademark.
Once you wear a heel, you'll look taller with a really attractive posture. Heels can even help you lift your booty. Now comes the most important question, why nude heels? Because nude heels create an illusion that you have longer legs.
The best thing about nude heels is, you can wear them with any sort of skirt or even jeans. If you want to turn some eyeballs around – wearing nude heels is something you should try sooner than later.
Wear Red
Do you like wearing red lipstick? Yes? Then a red dress is a must-have option in your closet. We all know how much different colors can make in our personalities.
Wearing red color along with red lipstick cannot only make you look desirable but sexy too. Men are more attracted to women who wear red not only in clothes but in make-up too.
Wear Lipstick Or Lip Gloss
What's one of the beauty essentials ladies cannot survive without? It's the lipstick. Wearing lipstick can make you look ridiculously beautiful and help you frame your gorgeous smile. Eyes and lips are two of the body parts that must look attractive to get someone's attention.
And lipstick can easily help you make your lips desirable. There is absolutely no need to wear a dark color lipstick to make an impact. Even a simple lip gloss or nude color can work perfectly for your lips.
However, make sure you don't have dry lips because no matter how hot your outfit is – there is no way on earth, you can put a mark without having hydrated and healthy lips.
Put On Some Sunglasses
Have you ever noticed that celebrities wear sunglasses more often than not? Do you know the scientific reason behind it?
According to a researcher named Vanessa Brown, people look more stunning when they wear dark sunglasses. Wearing sunglasses can also make your face look more symmetrical by adding a bit of mystery, aka sexiness.
Moreover, eyes need protection from sun rays, and sunglasses help you avoid unpleasant sun rays when you are outside.
Go For A Voluminous Hairstyle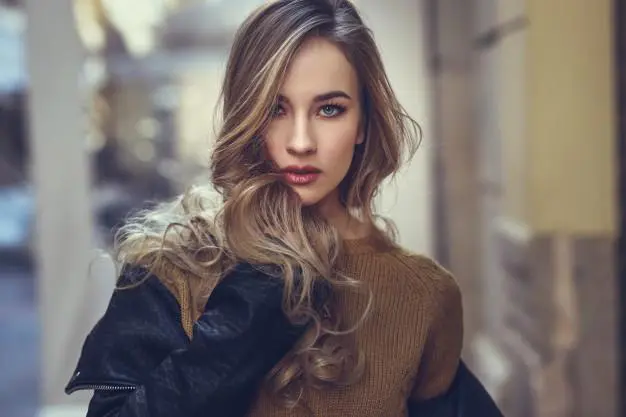 Can you even imagine living your life without smooth and silky hair? Surely not. If you want to look ultra-stylish – we suggest you go for a voluminous hairstyle. An excellent advice is to do a rice water rinse.
There are plenty of celebrity's hairstyles to present yourself as a fashion statement that includes smoothed out pixie, textured pixie, messy womb, layers with a bang, and many more.
Hair starts thinning as age progresses, so it is suggested to keep an eye on your shampoo and take good care of your hair to make them last forever.
Stop Wearing Big Clothes
We completely understand that fashion trends could be ebb and flow, but make sure you don't wear clothes that are too big and uneasy for you to handle. There is no way your figure can look striking to others in big and gigantic dresses.
We live in an era where fitting clothing is the way to go because you can show your posture in the best possible option by wearing fit dresses.
Conclusion
Everyone desires to look ultra-stylish and fashionable. It feels good when others are attracted to you because of your beauty or fashion choices. Making you look like a fashion icon is not hectic at all.
All you need to do is keep an eye on fashion trends and wear something that looks cool and classy at the same moment.
Once you do that, you'll be the center of attention and turn many eyeballs around. Easy-peasy.
To find out more:-