With the laid-back vibes of summer behind us, it's officially time to step into something a little more…dramatic. There's no denying the rich, warm reach of fall is all around. From specialty hot drinks to coppery red hair colors, it's a great season to spice things up. Whether you're embracing a new color, toning down your summer highlights, or getting a cute new haircut, there's something on this list for every mane. Kick-start your favorite fall hair tips with the following ideas and hair care trends.
1. Repair and Strengthen Overworked Hair
If summer left your hair overworked, you can restore it back to good health with a weekly hair treatment that you leave in after shampooing and conditioning—and then rinse out. Look for a reparative, protein-based formula with natural antioxidants.
If your hair is dry or damaged, a deep conditioning treatment can help resurface frayed and rough cuticles. Nourish your hair this fall with a weekly treatment that leaves your locks stronger, shinier, and healthier. Make it part of your weekend self-care routine, and you'll go back to work on Monday feeling like a queen.
2. No Need to Fight Tangles
The first product everyone should reach for on freshly washed hair is leave-in hair detangler. A great product sprayed onto gently towel-dried hair can instantly detangle your strands, and you'll be able to easily run a comb through your locks.
There should be no tugging or pulling or possible breakage involved. Work with your hair, not against it. Consider a hair detangler a must-have prep before following through on the rest of your routine. A versatile hair detangler does other things, too, like protect your locks from heat and UV and seal the cuticle. The best will work with all hair types.
3. Bouncy Blowout Season
Soft, bouncy blowouts are in style this fall. (Are they ever not?) You can master a beautiful blowout at home if you don't have time to visit the salon regularly. Professional hair care products can help you get there easier. As mentioned, every great style starts with a premium hair detangler, so don't skip this step on your way to a great blowout.
Styling products designed to help you achieve a long-lasting blowout are also necessary. From blowout creams to texturizing spray hair stylists use on their own clients, discover a variety of styling and finishing products formulated for effortless blowouts.
4. Champagne and Mushroom Blondes Are In
Let's all raise a glass to champagne blonde tones this season. Look for gold swirls with a mid to dark blondebase,which is a different direction than the light tones you see more of in the summer.
Another pretty fall blonde look is elevated mushroom blonde tones. Cool and earthy all at once, this is a hot blonde color of the season. It's all about light brown, dark blonde, and gray coming together in the most flattering way.
No matter your fall blonde hue of choice, be sure to use color-safe products, including toning violet shampoo weekly, to help neutralize any brassiness.
Follow up with a non-toning daily purple conditioner to best care for your blonde locks. On no-tone days, your blonde hair care maintenance should include both a non-toning daily purple shampoo and conditioner. The pair of products will protect your color and keep it moisturized without blonde-dulling heavy residues.
5. Curly Hair and Caramel Highlights
There's something so fall-like about caramel highlights and curls. Whether you have short or long hair, warming up your strands with a caramel hue is a perfect low-maintenance look that will take you into the winter. Be sure to use color-safe products to keep your warm tones intact.
If you have naturally curly or wavy hair, you should also use a curl care system that includes a leave-in detangler, curl creams, and more. These products can help protect your color and leave your locks shiny, hydrated, and frizz-free.
6. An Increase in Hot Tool Use
You may find yourself using your hairdryer and curling iron more this season. It just doesn't feel right to go into the dry fall air with wet hair, after all. Whether using a hairdryer, curling iron, or both, it's super important to use a heat and UV protector first to help keep your hair looking healthy, soft, and strong.
Styling products with built-in thermal and UV protection act as a barrier between your locks and hot tools to help prevent them from looking dry, damaged, or dull. Make sure your styling products, such as hair detangler, blowout cream, volumizing spray, and more, provide the proper protection from heat and UV rays.
7. Argan Oil for the Win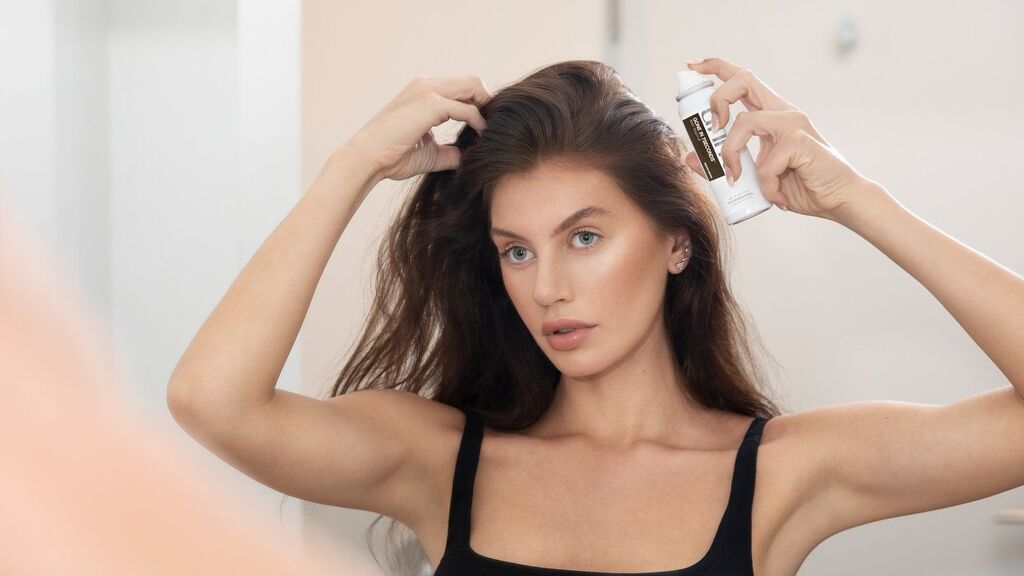 Argan oil for hair is an excellent addition to your fall lineup. A versatile formula from a professional hair care brand helps give your locks the extra moisture and shine it craves. Whether you have fine and thin or unruly and thick hair, all hair types and textures can benefit from an excellent argan oil for hair.
It's good at smoothing dry and damaged ends, reducing blow-dry time, and protecting your locks from heat, UV, and frizz. You can apply argan oil to dry or damp hair and use it with other styling and finishing products to achieve your desired styles.
8. Go Away Flyaways and Frizz
If your hair tends to get more frizzy or dehydrated at this time of year, it's because of the lack of moisture in the air. It's not as humid in the fall as it is in the summer. Fortunately, from argan oils to specific shampoos and conditioners, there are plenty of products to lend a hand.
You'll want to keep the frizz-free and flyaway flow going through the winter as well. Annoying static cling becomes more apparent as you put your coat on or take your scarf off, for example. Ingredients like coconut oil, argan oil, and macadamia nut oils are ideal for fighting frizzies.
9. A Word About Dry Shampoo and Dry Conditioner
Everyone is different when it comes to how often they wash their locks. You may find yourself doing it less often in the fall. It may depend on how oily your scalp and hair get. Some people wash their hair every day, and others prefer not to. If you fall in the latter camp, you can always keep your oil in check and refresh your locks with a well-formulated dry shampoo instead.
An invisible dry shampoo is beneficial for absorbing excess oil and especially great for those with darker roots. No one wants residue piling up on their scalp from a dry shampoo, so look for high-quality formulas.
Some of the best brands offer a couple of dry shampoos for different hair needs. After using dry shampoo, you may want to follow it with a lightweight dry conditioner to keep hair hydrated, soft, and full of movement.
Find out more:-