Are you interested in buying a new eyelash extension kit but do not know what to search for? Not able to identify the difference between high-quality products and a subpar lash extension kit? This article has got you covered.
Lash extension kits are manufactured by various quality brands and have different contents. The key is to pick one that fulfills your needs. The range of eyelash extensions includes the preferences of lashes, preferred artists, clients' preferences, or a basic lash kit suitable for use by beginners.
Read through for details on all eyelash extension kits on offer and how you should use them.
Contents of Every Standard Eyelash Extension Kit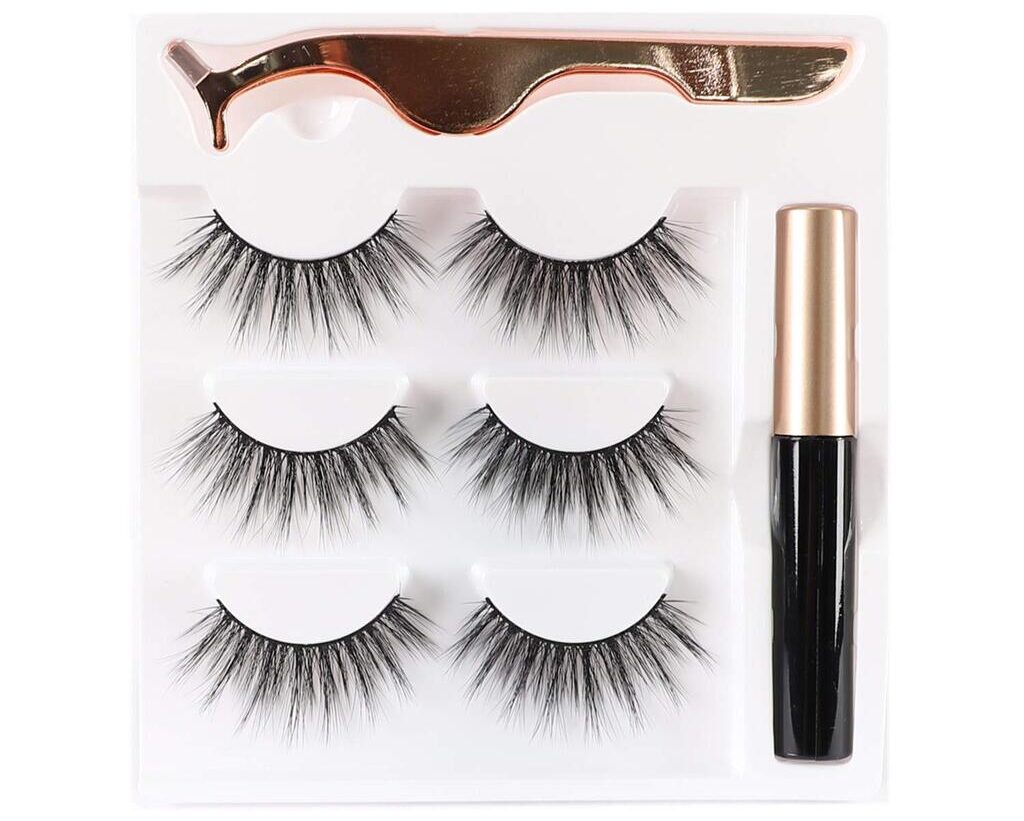 Regardless of whether you're a buyer from the professional lash artist club looking to buy supplies for their salon, or a beginner confident in some self-done lash extensions, every eyelash extension kit comes with certain products, which include:
Lashes
Tweezers
Micro brushes
Eye shields
Lash glue and lash glue remover
You will need these basic tools and products when using eyelash kits. Other types of kits may add other supplies as well, but these are the fundamental things needed for lash extensions.
Types of Lashes in Eyelash Extension Kits
Not all clients, of course, will wear the same type of eyelash extensions. Brands all over the world offer a variety of lash curls to accommodate each client in the best way.
A client's eye shape, natural lashes, and preferences largely matter when applying for lash extensions.
These are the most commonly used lashes:
Note: going down the list, the degree of curl reduces with each lash type.
L Curl – The L curl eyelash extensions are the most prominent ones. These lashes are more like an upright angled bend rather than a subtle curl. However, these would be a good pick if you want your eyelash extensions to be visually prominent and upright.
D Curl – The D curl lashes, unlike L before it, certainly satisfy what you search for when looking for curled lashes. These lashes are ideal for clients who want a prominent look while their eyelashes aren't outright standing up!
C Curl – This curl type has established itself as the most probable pick by a client in the long run. They have a beautiful curl to them, but the lashes also maintain subtleness, giving you a perfect look.
B Curl – These offer only the slightest of curls, a bit more than what you'd get with the J curl that follows. These are ideal for the inner corners of your eye.
J Curl – These lashes have barely any curl or lift, but they come with the advantage of giving the most natural look. These will be a good pick if you only want to extend your lash's length.
Material Types Used for Eyelash Extensions
Getting an eyelash extension kit may be a straightforward task, but a smart choice would be to search for a kit that has high-quality lashes. A quality lash should be comfortable to wear, soft, long-lasting, and offer a natural look. Brands use a variety of materials to produce a classic pair of eyelash extensions.
Here are the most popular ones:
Faux Mink Eyelashes
Let's consider mink lashes first. These are produced from mink fur and offer a very natural look. However, they are not a viable choice. Primarily, many people are unwilling to support services provided without taking animal cruelty into account.
Regardless, a few salons do offer these products. However, they are extremely pricey. Plus it is difficult to maintain, as contact with water makes them lose their curl, and a lash curler has to be used to rejuvenate the look. If you're looking to clean your eyelash extension kits make sure to check out SoCo Lashes.
Faux mink, on the contrary, is a synthetic, processed material made from plastic to replicate the look of mink lashes. Over time, manufacturers have been able to improve its quality steadily, and it enjoys success as a highly demanded lash material.
Faux mink eyelash extension kits have lashes that have a natural, shiny look, are easy to wear, and are soft to the touch—a cheaper, cruelty-free, yet similar alternative to mink lashes.
Synthetic Eyelashes
These lashes are the most prominent of all, and the material makes them stand out; due to their shiny and glossy look. They are also known to be somewhat thicker and less bendy than other varieties. Individuals who naturally have dense, lush eyelashes are now in trend.
Silk Eyelashes
Silk eyelashes are very similar to faux mink ones and are made of the same material. Only a few differences are present in their processing journey, which makes them slightly different.
A silk lash has a more matte look to it when compared to a faux mink one, which adds to giving a more classic, natural look. These eyelash extensions are ideal for everyday use and can be fashioned in different ways, as per requirement.
Generally, the material of your eyelash extensions purely depends on the look you want. Most clients, though, support the regular use of faux mink or silk eyelashes.
Eyelash Lengths and Thicknesses
When providing their services, technicians apply eyelash extensions that best suit a client. They need to consider the client's natural eyelashes. The applied lash should not be 2 or 3 millimeters lengthier than the natural ones.
Similarly, their thickness should be consistent with the natural eyelashes. It has to be ensured that the user's eyelashes can support the extensions, or their natural look will be damaged.
Getting a New Eyelash Extension Kit!
Never really been into eyelash extensions and joining the club because of praises you hear from friends? Nothing to worry about.
All details about what an eyelash extension kit has to offer are given in this review. Choose a kit that best satisfies your needs; don't buy something you do not need and waste money.
Various brands are involved in the business: buy a kit from one that is reputed for their services and make your money spent worthwhile!
Keep reading:-