In spite of saying goodbye to his football career in 2013, David Beckham remains a style icon to millions of people across the world. Beck is considered one of the most fashionable sports stars. From his frequent changing hairstyles to his expensive collection of wardrobes, the English soccer player always impressed millions by his great sense of fashion. Not only he always looks tip-tip by wearing impressive clothes, but his hairstyles have also been a hot topic for a long time. From cornrows to the buzz cut, he always surprised his fans with his unique and dashing looks. Let's have a look at some of David Beckham haircut of all time.
1) Buzz-cut: David's Signature Style
Over the years, David has rocked with his short hairstyles. He opted this look while he was collaborating with famous brand H&M. The style features short hair on both sides of the head which easily blend into a longer length on the top. The best part of this style is low maintenance and easy styling. This is ideal for those who are a fan of extra short haircuts.
2) Beck's Comb-Over
This classic and elegant hairstyle gives a more stylish touch to the soccer star. During his soccer days, we have seen his long hairstyle but we all know that he never sticks with the one style. Well shaped beard on his broad mouth crates mature appearance.
3) Pompadour: A Versatile Haircut
If we sort out Beck's some finest Hairstyles Then Pompadour cannot be ignored. It is one of the chicest haircuts of him. With his short and perfectly shaped beards, he manages to pull off a perfect look. It is a modern and versatile hairstyle that gives you a timeless look.
4) Faux Hawk: Medium Spiked Haircut
Over the years, he always tried new looks and hairstyles, it is one of the reasons that make him a style icon. However, it is common style during these days but Beck has touched many with this style a long ago. It's quite different from typical style and perfect for creative people and young guys.
5) Long Blonde Hair
For men who like the bold look then this is an excellent option. During his soccer days, he opted this hairstyle. It gives you a completely different look from others. Whether it is curly hairs of straight, it gives you a cool and stylish look.
6) Messy Crop
Here is a classy haircut for men who don't prefer extra short hairs. While David preferred the sophisticated looks for a long time with the pompadour, buzz cut, and comb-over style and we enjoyed his gentleman looks. Unlike his other styles, this is well suited to him.
7) Side-Part
It's been a popular style among youths for a long time. If you love the sleek and sophisticated look and don't want side hair lengthy then this style for you. The sharp taper cut on his square face looks pretty impressive.
8) Tapered
This is the perfect style for any occasion, especially with the formal clothes it gives you a winning look. With the great volume of hairs above the forehead and pretty shaved beards give a more charming look to him.
9) Mohawk
Other than Buzz-cut, it is one of the most popular and famous hairstyles of Beckham. This style is straight, sharp and provocative. After trying long hairstyles, he started a short hair trend and this sharp and jagged haircut of Beck was very famous.
10) Cornrows: Traditional Long Hair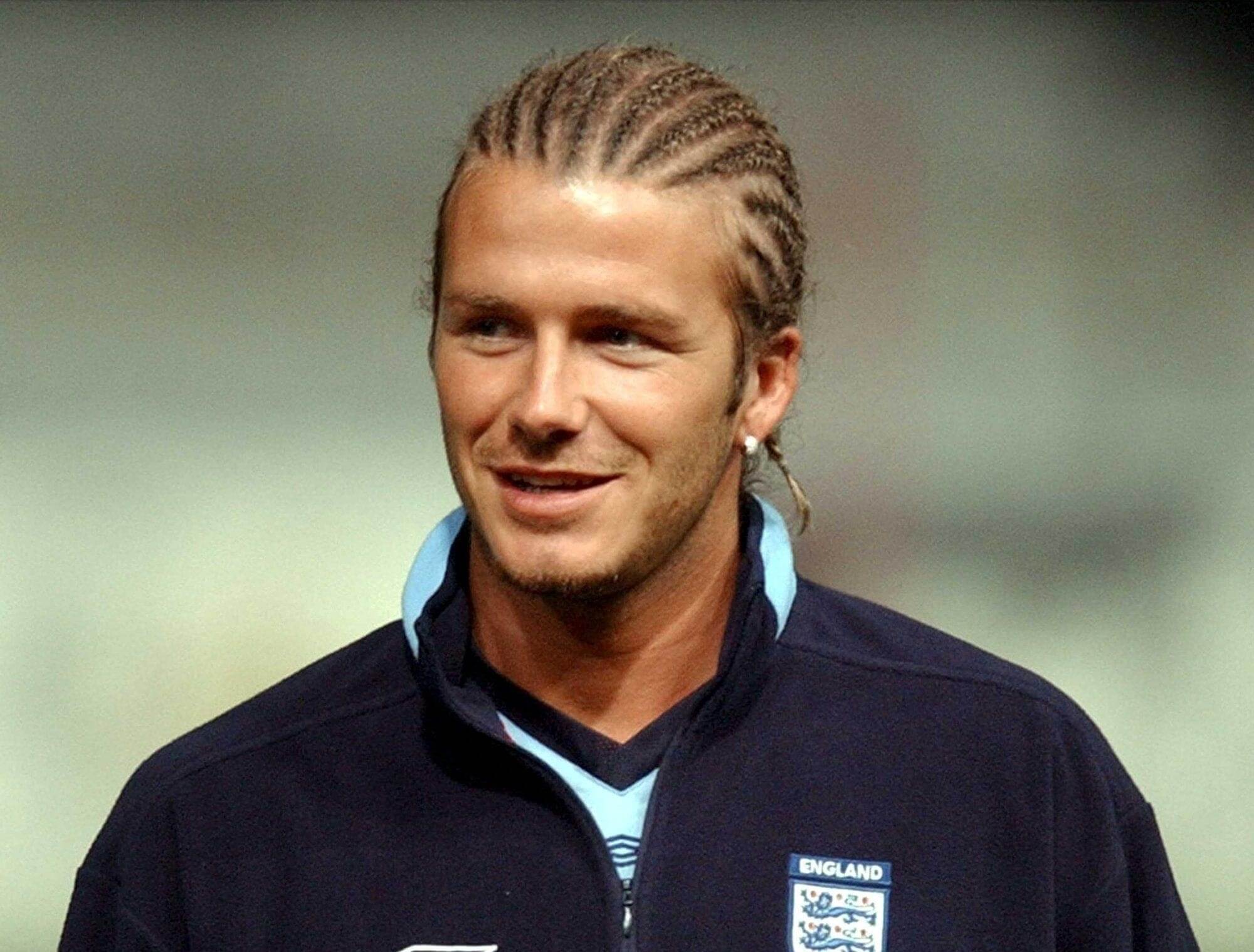 While he mostly prefers a sophisticated look but this style looks unusual if we talk about his past hairstyles. You should not be surprised as he is known for his unique and creative fashion sense. Cornrow is a traditional African style which is rare among white men. If you want to contact with new people around the world try mocospace.
11) Quiff
This hairstyle always has been in great demand and quite popular. David successfully mixes it his matching facial style that looks bold and stylish. Doesn't he look like a model? If he was not a soccer player then surely he would have a model.
A Man With Many Faces
Apart from a great footballer, he is a master of transformation. David is a style icon for fashion lovers. His sense of mixing wardrobe with perfect hairstyle is outstanding. Some of his best hairstyles are mentioned above and if you are fashion freak then this article is for you.
Find out more:-