An invitation card can bring you a lot of confusion about the outfit to wear to the occasion. If the invitation card reads "wear cocktail attire" then you are going to give your mind a lot of work on to decide what actually is that and what are its elements. Probably you have already done that with yourself. Haha! It's okay, happens, now you don't need to worry about anything. We here for your resue. Below you can see cocktail attire for men.
Firstly let us tell you where you will have to wear cocktail attire? Basically, there are four types of occasions weddings, evening parties, formal events, and casual parties. Every event demands a different kind of cocktail attire. At a casual party, there may be a cocktail dress code men. If it is a dress code, then you can go easy on yourself. But even for that, you will have to get the answer for 'What is cocktail attire' – the most common query in every men's mind.
We will solve this query.
If we go for the more straightforward meaning, then the outfit that tells 'dressed up for occasion' is cocktail attire. Another definition of the cocktail outfit is it is a semi-formal attire that isn't too casual or too formal. You can also define it as a between the hours' outfit that can are worn to an occasion.
Cocktail attires came into existence in the mid of the 1920s and 1930s. At that time, the fashion industry was growing and experimenting, along with that was the time when high-end parties started to gain attention. Men needed to dress more prominently and needed a change of attire for the specific occasion. So to reduce the burden, a new dress code was formed.
Now let's talk about the elements of the cocktail attire for men. But before that remember the cocktail ensemble will need a change according to the location of the occasion too. Let's explore cocktail attire men.
The following are the elements of cocktail attire:
Cocktail Attire for Men
Suits
If it is a formal event like office birthday parties or award function, where formal wear will be appreciated, then you should definitely go for suits. Suits will give you more of a formal look.
Blazers
If it isn't a formal event, then you can go for blazers. It will also depend on what kind of occasion you are attending? If it's wedding then go for subtle hues and if it an evening party then you can go bold (but no neons). And make sure you don't steal the limelight of someone else.
Vest
You are going to a party where cocktail attire is a dress code? You are free to dress freely; you can skip blazer if you want. But make sure vest is there and if you are the host of the show or the main attraction then go for both.
Formal Pants or Trousers
Cocktail outfit demands formal pants or trousers. Usually, jeans were big 'no', but fashion has evolved in a modern way. If you are going to a casual cocktail party, then you can go for jeans. Pairing jeans with a vest is also a good option.
Shirts
For shirts go for either formals or semi-formals based on the occasion. Formal parties and wedding demands plain formal shirts while evening parties and casual parties are liberal. You can wear florals or animal prints to them.
Accessories
Cocktail outfit includes belt, tie, bow, and pocket squares. Of which belt and pocket squares are a necessity. Bows can be adorned when you are at evening parties like ball party. A tie can be worn to every type of occasion, but you will have to watch the color and print of the tie. Logo belts are in trend, so get one for yourself.
Shoes 
As for shoes, oxford shoes are the best option. Other than that, derby shoes, loafers, wingtips, and leather dress shoes are perfect alternatives. And for colors black and brown are the ideals.
Wedding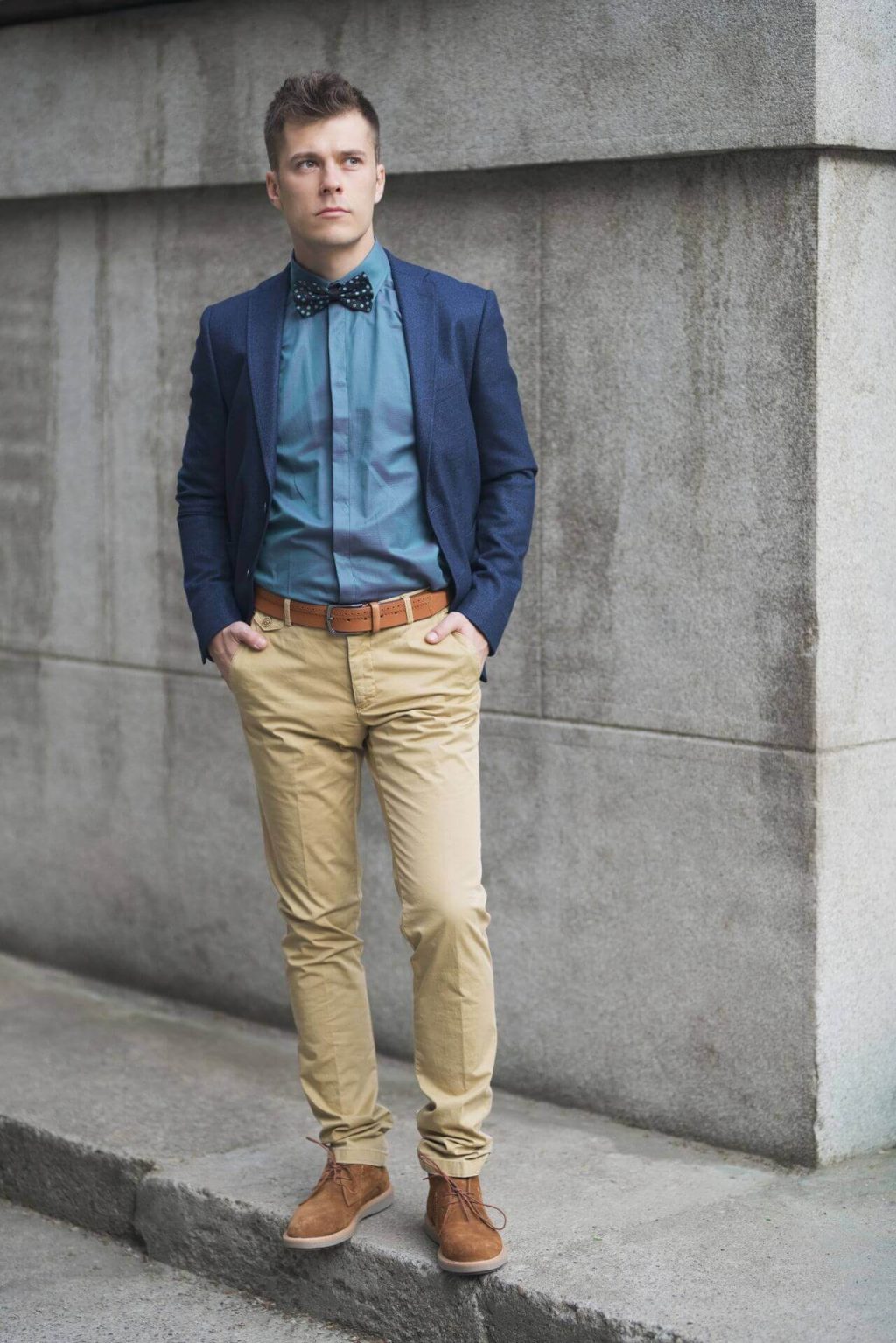 Source: pixfeeds.com
A wedding is the most common event where you will have to wear cocktail turnout. When attending a wedding, go for a simple and elegant style. Dress in neutral colors and suit is the best option, for accessories carry a tie or bowtie, belt, and pocket squares (well decorated). It is the best cocktail attite men.
Also Read: Best Prom Suits For Guys For That Special Prom Date
Formal Cocktail Party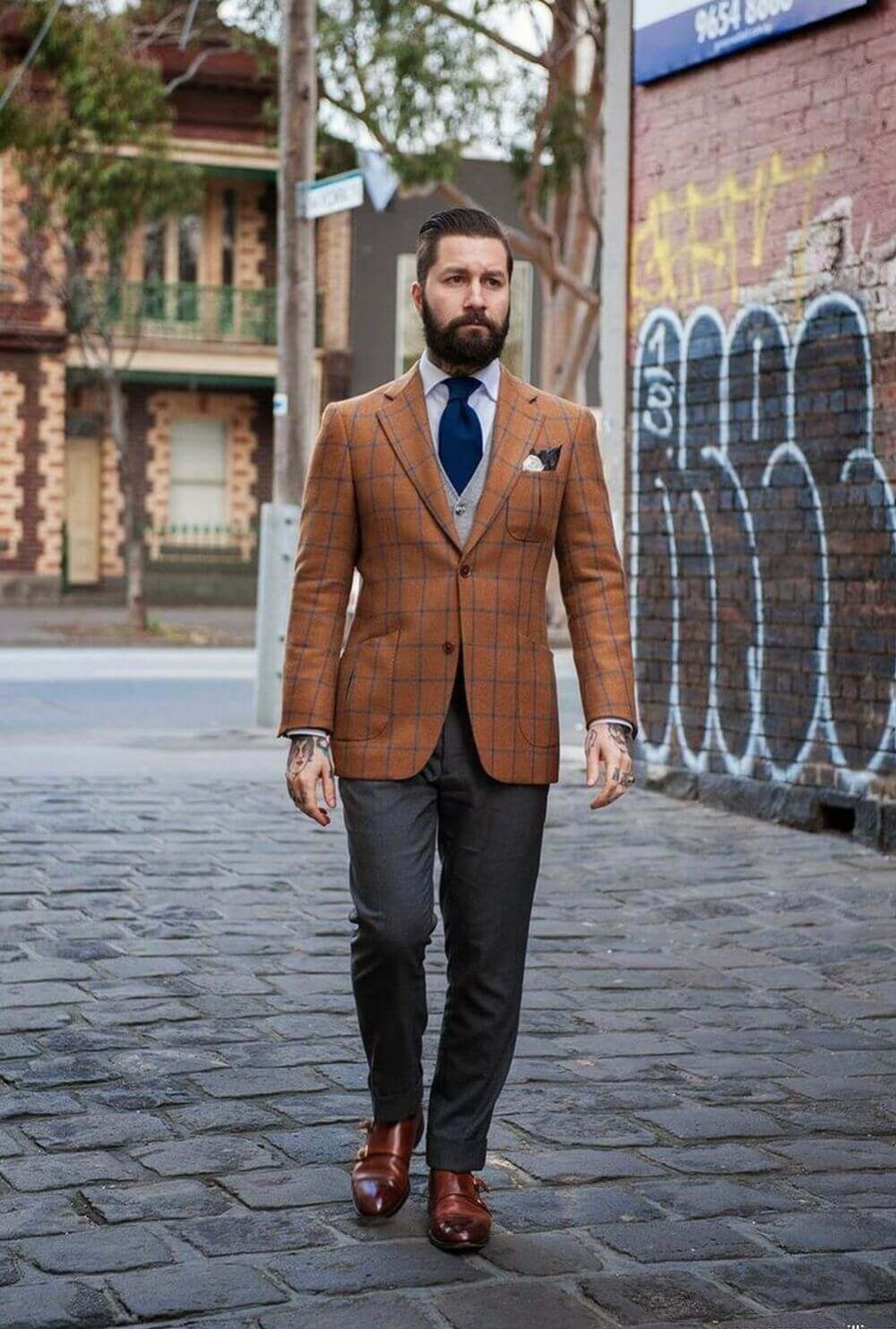 Source: amursvadba.ru
An evening party calls for dark-colored suits and light-colored shirts, and leather shoes are a must. This look is for a formal evening party. Don't forget the tie; you can remove it when it is not necessary anymore. You can go for a sparkly blazer if you know the party isn't formal. Like if it is a family event.
Casual Cocktail Party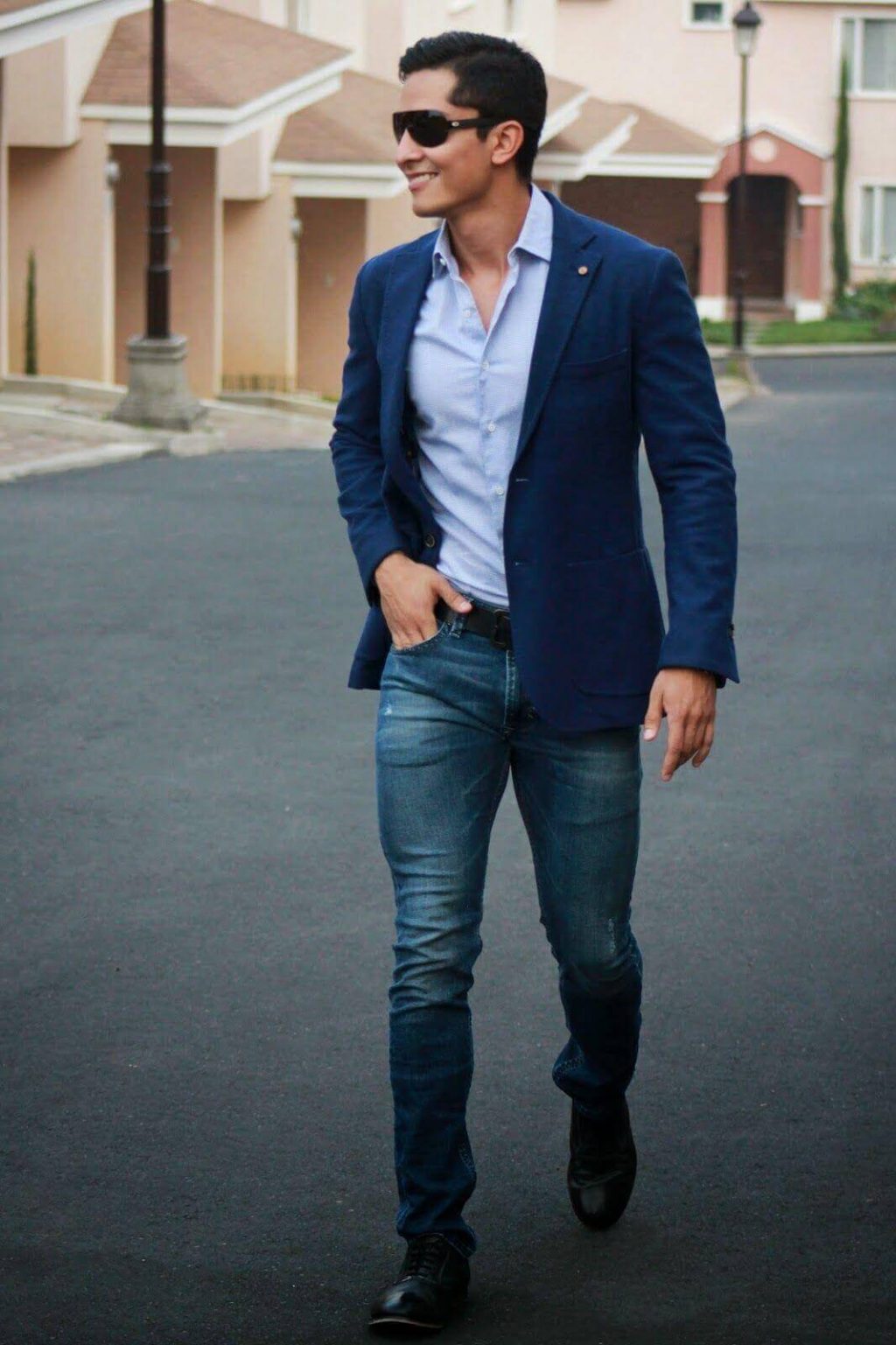 Source: pinimg.com
Have you got an invitation from colleagues for a cocktail party? That does sound like a casual one! You are free to wear jeans with a vest or a casual blazer. A tie can be skipped hear. When going for a casual cocktail party you can wear floral prints too, and leather sneakers also. It should be according to your industry.
Closure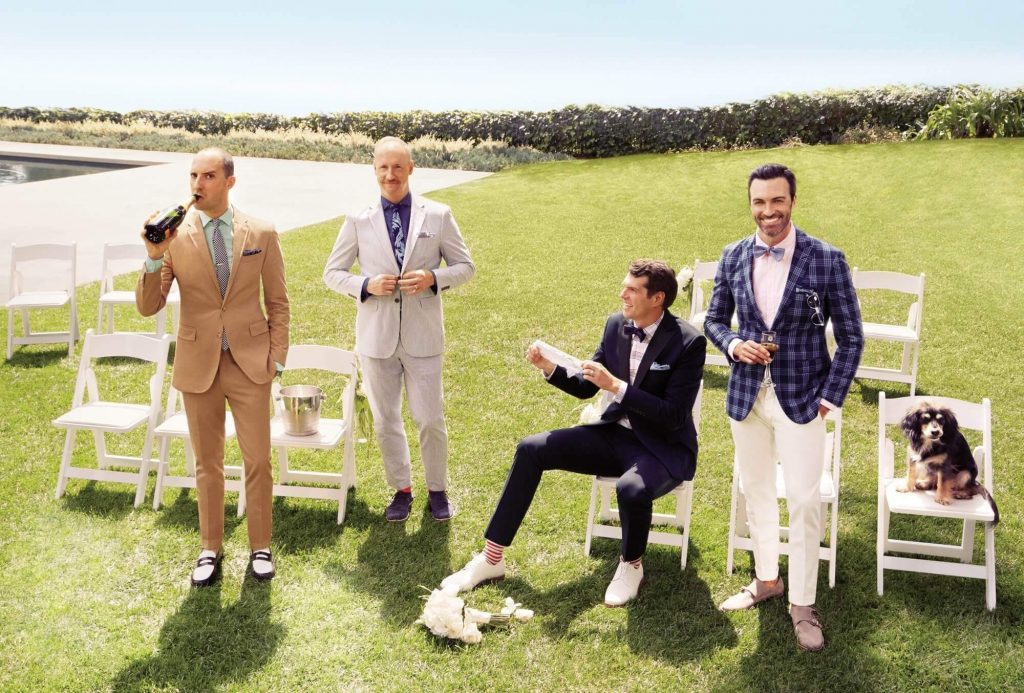 Source: gq.com
After reading the article, you may have realized a few points that you need to take care about. These are the best cocktail attire for men.
No Black Suits. 2. No Tuxedos. 3. No Casual Wear. 4. No Casual Shoes (there can be an exception for casual parties). 5. Pocket squares and tie is a must. 
The following were the tips to get ready for a cocktail party for men. For more suggestions on what to wear, visit Fashionterest.