Fall is the perfect time for fashion-forward folks to add layers to their clothing and pick vibrant colors to show off their gorgeous personality. It comes with falling leaves and various style options to step up the game.
The spiking and dipping temperature in this season suggest the color choice and number of layers to attire. The cooler temperature allows multiple thick layering and the unanticipated rising temperature surprise with sudden sweats.
Keeping all this in mind, we have got these five styling tips to get you a sharp look with ample comfort to enjoy the season's blessing while tackling the season's mood at the same time.
Get Cozy By Adding Chic Layers: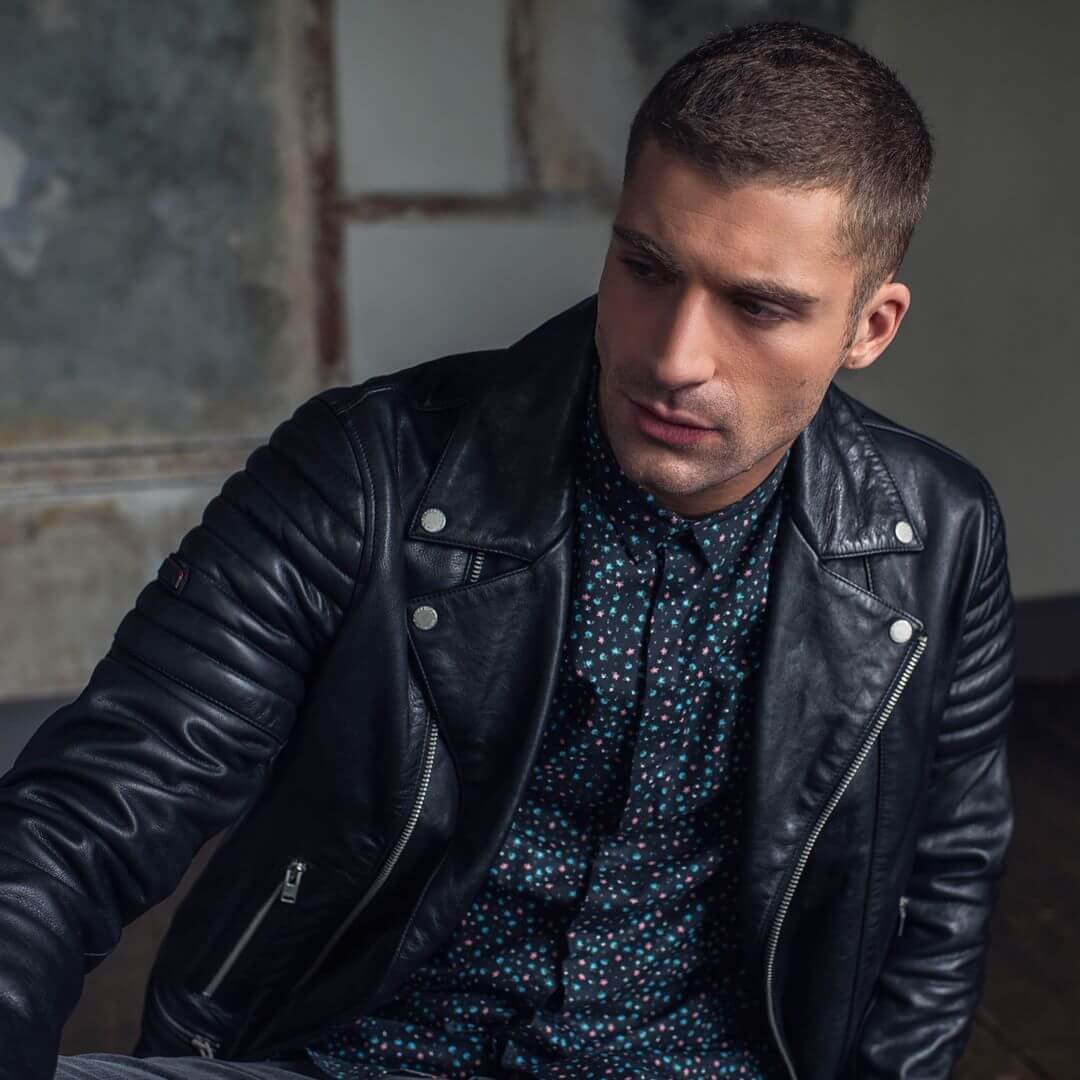 Colder weather means more than one layer. So look for the thicker top layers over the thin, light, and breathable layer.
This combination would serve as a stylish and functional gear. You'll be able to maintain your eye-catching look by removing the outermost layer when the temperature begins to shoot up.
You can wear a long or short-sleeved aviation t-shirt in dark muted colors or lightweight collared shirts for the underneath thin layer.
A leather jacket over the t-shirt or the collared shirt would look pretty cool, irrespective of age.
There are dozens of designs available in leather jackets mens online. If you're a middle-aged guy and hesitate to try a snug-fit jacket, pick the bomber style leather jacket instead.
Other items you can consider for the inner clothing are sweaters in varying thickness and fuzzy fleeces.
Pair Your Upper Wear With All Versatile Jeans:
Jeans always stand out like a million bucks while staying you under the budget. It gives you a sleek look, ease in movement, comfort in bending, and stretching body that you can hardly find in any other lower wear.
Pick the basic color for jeans like dark blue, light blue, grey, and black. Coordinate the color of jeans with the sweater, t-shirts, or a button-down shirt but don't try to match them. Keep the colors varied.
While going to buy jeans for the cold season, look for the classic flannel lined jeans, which are simply called "winter jeans." They are warmer than casual jeans. Many companies also use underneath synthetic material like Sherpa lining instead of the flannel lining, so don't confuse with them. It even works fine.
The only con associated with the winter jeans is they are straight cut and fit baggy. They are warm but don't look flattering.
For stylish and warmness together, you can go with heavier jeans because the thicker and stiffer the denim is, the warmer the jeans will be. And you'll get the flattering slim fit as well.
Sports Coat With Chinos:
Sports coats are the less informal traditional upper body wear. They are classic, trendy, and don't need any update.
Pairing them with chinos would definitely give you a stunning look. Also, stick to the basic fabrics that are corduroy, velvet, and tweed. You can even go with the textured fabric sports coat with contrast elbow patches and big waist flap pockets. It's up to you.
Choose the muted tones for the sports coats and bright color chinos in contrast to that. But don't select the too bright colors like green and orange. That will look silly.
Enhance Your Coat Choices:
The winter will eventually arrive following the fall. Keep this in mind when investing in coats.
A medium weight corduroy or wool pea coat is a good option. It will work great when the sweater quit stopping the cold wind from coming in. You can add it as an outer layer over the sweater when it gets too cold.
Conversely, we don't suggest the heavy overcoats. Such coats typically change the wearer's posture to a drastic extent because of their heaviness, leaving the style statement almost disappearing.
To get the more informal look, grab the trench coat in classic solid colors. Avoid the light, bright colors; they look feminine.
Make sure whatever you wear underneath should be below the length of the outwear layer. For instance, if you're wearing three layers, i.e., sweater, sports coat, and long coat, then the length of each should be longer than the underneath ones.
Trade Sneakers For Chukkas:
Shoes like chukkas and brogues are the ideal footwear, especially when the weather can turn wet anytime.
They're sturdy and look gorgeous with the season's theme. Make sure to pick dark tones; they work well. You may also need to wear slightly higher socks if the shoes are high-ankle.
These shoes are additional options. You can even wear sneakers with jeans, an oxford shirt, and a leather jacket. But in that case, you'll need to skip the socks that may cost you some discomfort during a chill day.
For more information:-