History was made on 20th January 2021 as the first-ever African American, Asian American, and female Vice President of the U.S.A assumed office. A day of victory not for just Kamala Harris, but the whole generation of women and women of color alike. 
The gleaming hope of the future stands bright from here, and the only way is forward. In honor of celebrating women of color, read ahead for a curated list of some of the best performing black actresses under 30 you should keep an eye out for in the future. 
Whitewashing and the entertainment industry notoriously goes hand in hand. The film fraternity has always been unfair and discriminating towards people of color. The lack of representation and stereotypical characters is spread all over the Hollywood and TV industry.
The major producers in the game are on the look-out for the profit guaranteed projects. So, it is a no-brainer that projects with a majority of the white cast get picked up fast. What can you expect when even the writer rooms in these production houses are 80% occupied by white men. 
In the name of diversity, they mask prejudice by adding a couple of colored people to meet the quota. This leads to carelessly written characters who are reduced to being only the sidekicks or the comic reliefs and is even worse for female characters.
Introduction
Apart from a biopic or a movie surrounding a black character, they are passed over for lead roles in mainstream movies. A famous quote by Whoopi Goldberg – "I'm fighting the label of black actress simply because it is very limiting in peoples' eyes, especially people who are making movies." It stands corrected even now.
Over the last decade, the industry did get some self-introspection for its gender parity, sexual misconduct, and #OscarsOhSoWhite movement. The A-listers were finally vocal for their fellow colleagues and the discrimination they receive. These movements became milestones in the industry for raising voice against the topics, which are often dusted under the carpet of celebrity gossip and scandals. 
Despite this bigotry of racial and gender, black women have awed the audience with their remarkable performances. When they come on the screen, they make sure that all eyes or on them, and all the differences apart, are more than their color.
Famous black actresses like Halle Berry, Whoopi Goldberg, Laverne Cox, Viola Davis, Lupita Nyong'o, Taraji P Henson, and many more have paved the road for the new generation to take over Hollywood. They have received overwhelming love and, thanks to them, melanated beauties across have a role model in the film fraternity to look for. 
Recently, we also got to see many strong female characters played by black actresses as lead roles. This new generation is fierce, bold and beautiful, and will stop at nothing to rise. Here are some of the best black actresses under 30 who we are excited to see more of in the future: 
1. Zendaya Maree Stoermer Coleman: 24 years old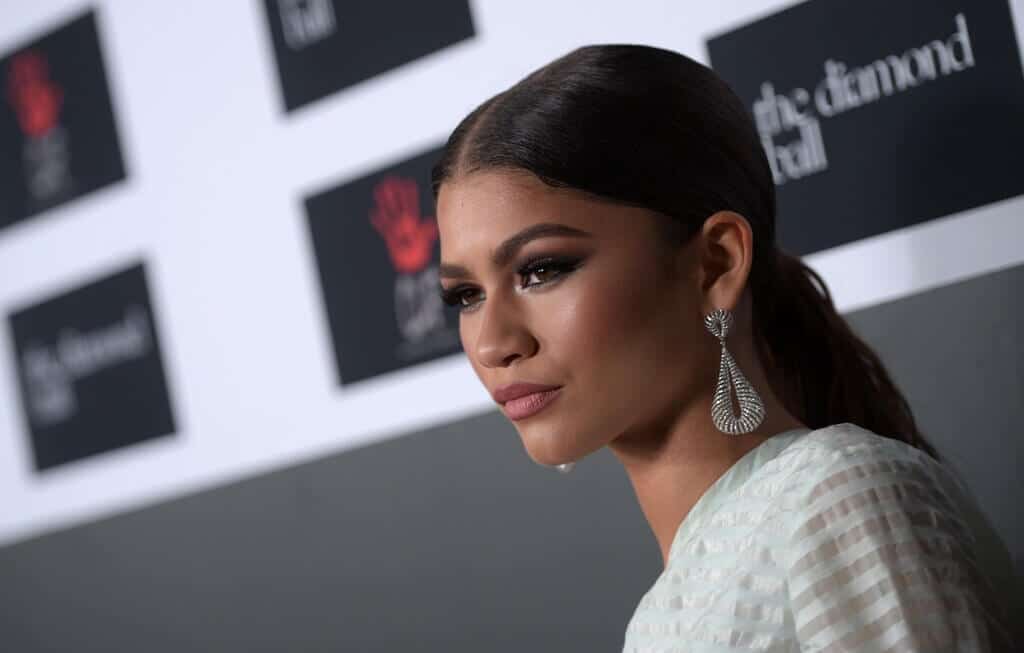 Source: goodfon.com
To start the list with one of the biggest stars in Hollywood. Zendaya is an American singer and actor. This Disney-fame actress has wowed us with her alluring performances in Euphoria, The Greatest Showman, Spiderman series, and it is just the beginning. She is proving how well deserving her place is in the entertainment industry with her recent Emmy win.
The youngest actress to have ever won, her future is clearly shining bright. A style icon, she blows our mind with every red carpet look. Not only this, but she also has voiced her opinion on colored representation aggressively. This is what makes her one of the most famous black actresses. 
K.C Undercover star has a sharp sense of humor, burning passion for her craft, and we love her! 
2. Skai Jackson: 18 years old
Source: madamenoire.com
Skai jackson is an American actress and a Youtube star. She began acting when she was just 5 years old and had already been on Time's list of Most Influential Teens in 2016. You might remember her from Jessie, as adorable and savage Zuri Ross.
Now, she can catch her on the reality dance show, Dancing With The Stars. Skai is quite popular on social media for calling out racist people time and again. She indeed has grown from a cute kid to a fierce and bold lady. We can't wait for her next big venture.
3. Marisai Martin: 16 years old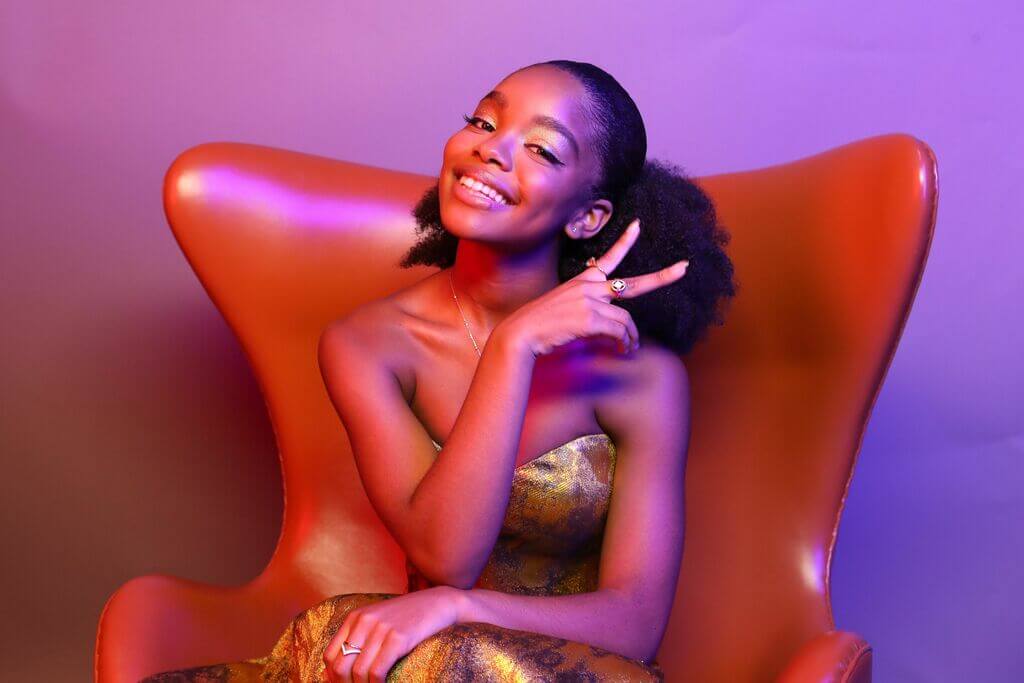 Source: hearstapps.com
A well-deserving addition to the list of black actresses under 30, this young artist is amazing, with a promising career ahead. Her breakthrough role with Black-ish swooped awards for her outstanding performance. Marisai just made history by becoming the youngest executive producer ever.
Her project already landed a deal with Universal, and out came the movie Little. She also started her own production house with her mother. All this, while she is still in high school. Phew! What can't she do? If you are looking for a female role model, now you know where to go.
4. Yara Shahidi: 21 years old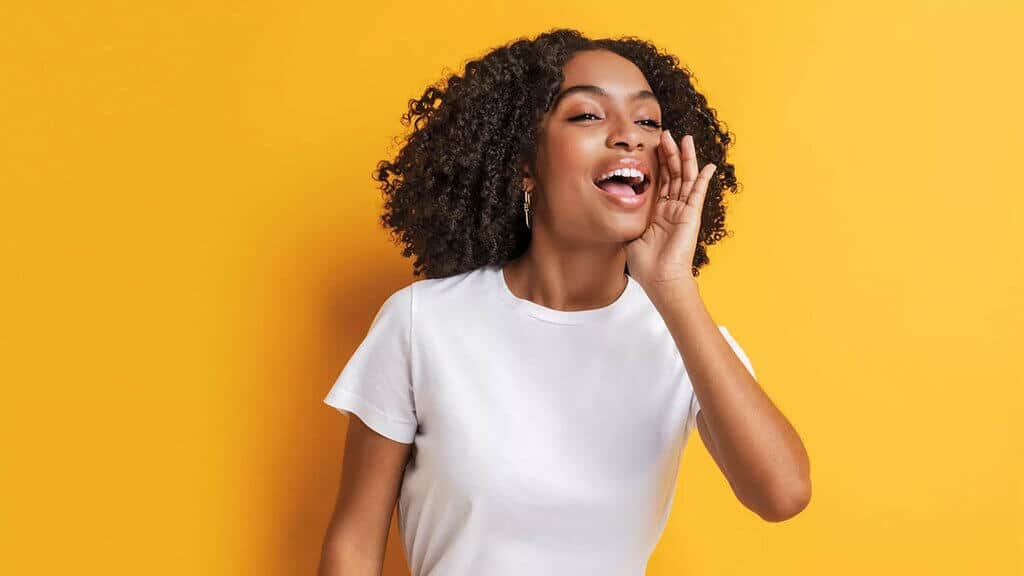 Source: cbsistatic.com
Like her co-star, Marisai, this Black-ish actress is known to dip her toes in different ventures. She teamed up with her mother to co-founding a production house for her upcoming project, which is a remake of Tinkerbell. She is a known activist as well and stands for what she believes in.
Did you know that she opted out of a magazine photoshoot when she realized the lack of diversity in the casting? This gifted black actress under 30 is also a fashion icon. She is quite like a big sister you want in your life. Yara does it so well, that too, while studying at Harvard. We know she has a big career ahead, no doubt. She is gonna kick some butts for sure. (For real too, because she is a black belt in karate)
5. Amandla Sternberg: 22 years old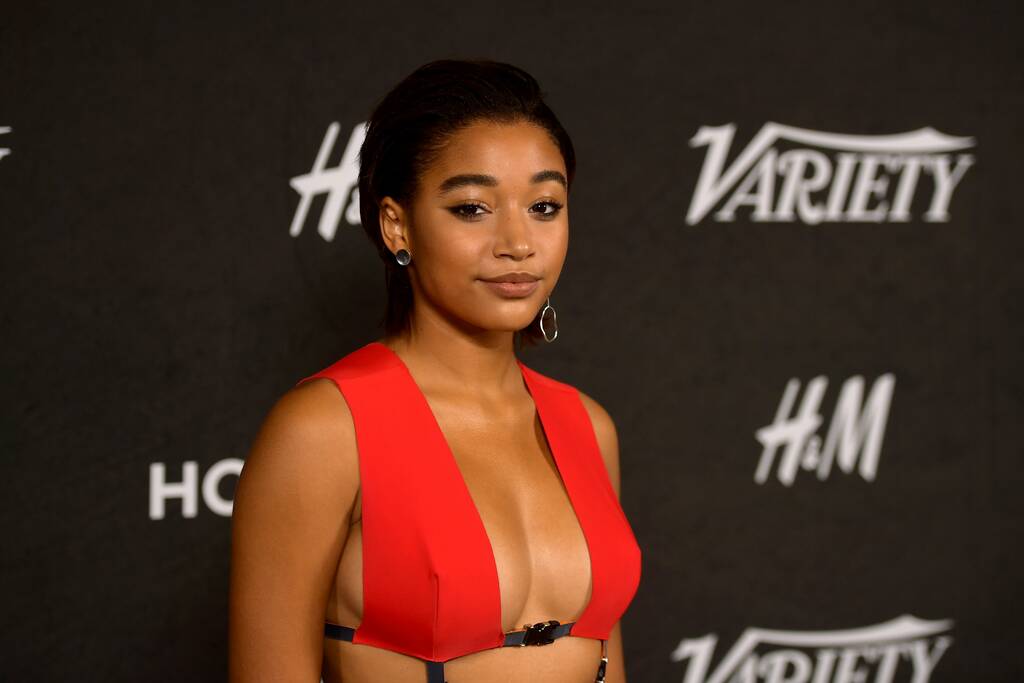 Source: self.com
Remember Rue from Hunger Games? This is her now! A bright, charismatic, and beautiful actor and singer. Amandla has already set her place in the entertainment industry with her remarkable acting and singing talent. She nailed her roles in The Hate U Give, Everything, Everything, Darkest Mind, and every other film she did.
She was also featured in Time's list of Most Influential Teen twice in a row. Amandla is one of the famous black actresses who uses her social media platform to talk about racism and the lgbtqia+ community.
6. Storm Reid: 17 years old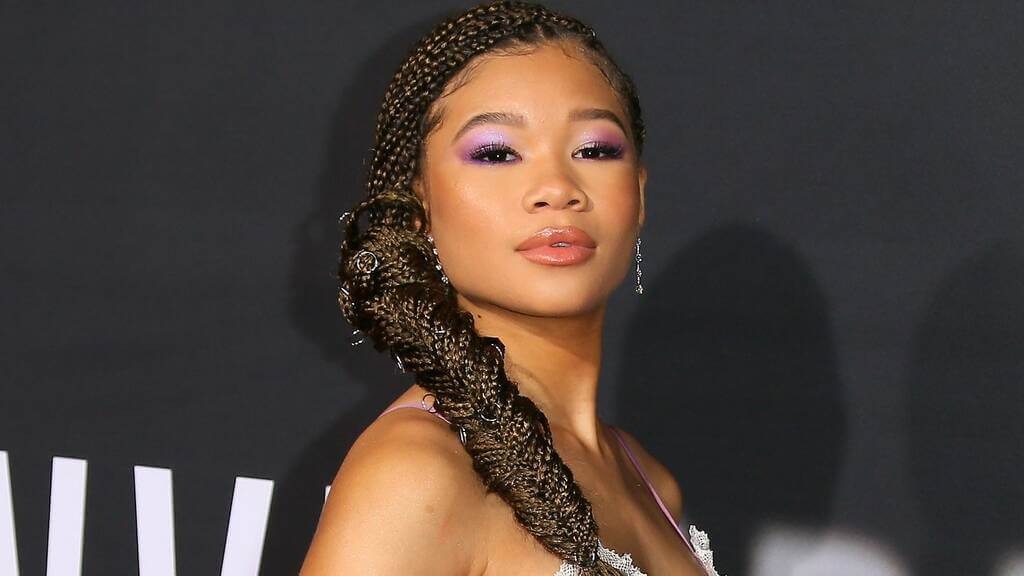 Source: teenvogue.com
You know how some people are just born to be in front of the camera. Storm Reid is one of them. A determined 3-year-old once told her mom that she wants to be an actor, and here we are. Preparing herself with hard work and determination, she had made her way to Hollywood. A job well done in Euphoria, A Wrinkle In Time, and Don't Let Go, Reid has a bright future ahead. 
7. Tati Gabrielle: 25 years old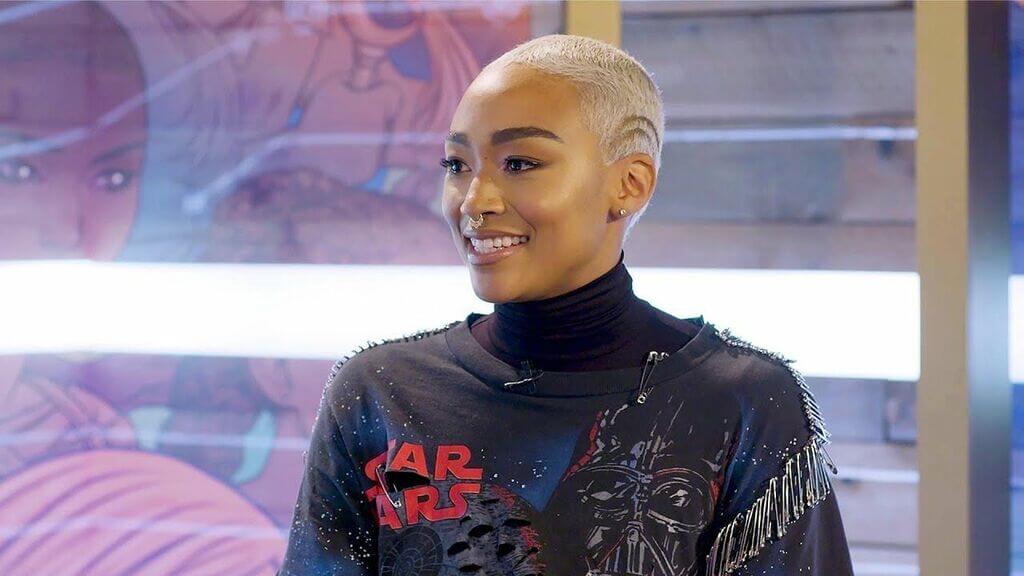 Source: pinimg.com
This star has been here for the last 4-5 years and already has a versatile range of roles in her portfolio. From her breakthrough roles in the show The 100 to her villain role in Chilling Adventures of Sabrina, Tati knows how to play her range well. We're excited about her next project, You's season 3, where she plays the lead role. Talk about some versatile acting, because this girl is on fire!
8. China Anne McClain: 22 years old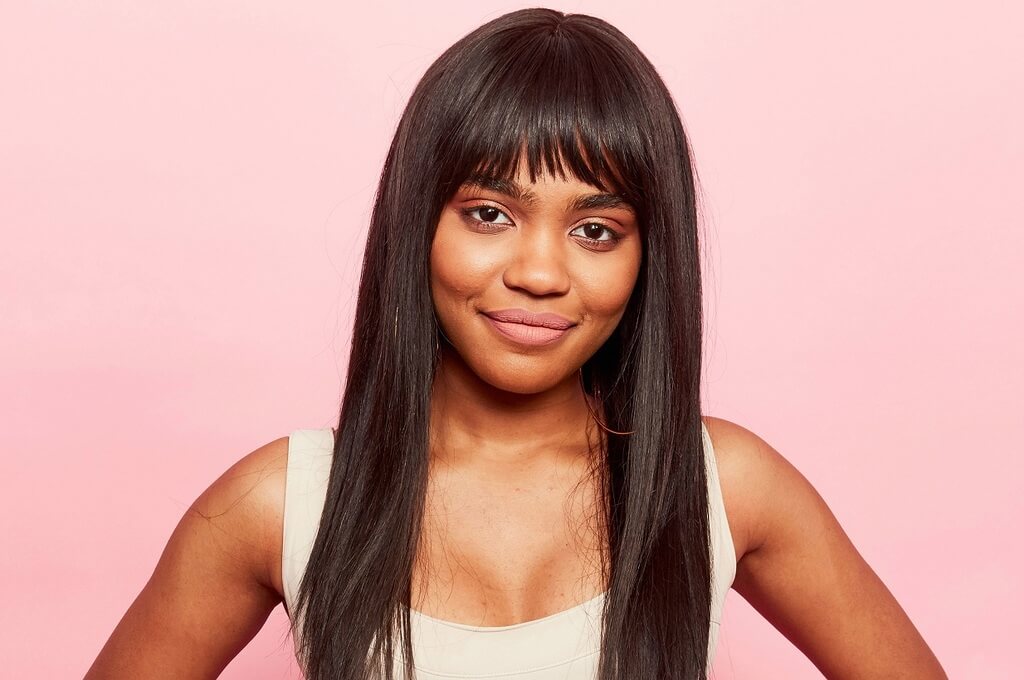 Source: networth.wiki
China is another of the early bloomers. She started acting at the age of 7, and the rest is history. She has been capturing the hearts of the viewers with her roles in Gospel, Tyler Perry's House of Payne, Daddy's Little girl, and Disney's famous A.N.T Farm. McClain even has a music band with her sisters. 
A sensation on social media, can't wait to follow her journey as she grows!
9. Lexi Underwood: 17 years old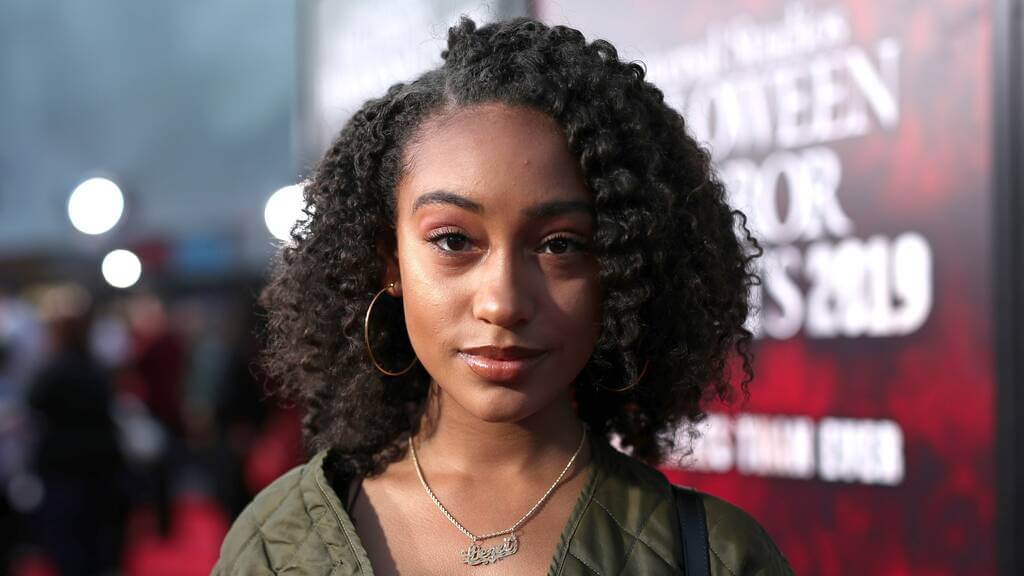 Source: teenvogue.com
Lexi underwood is the new upcoming star to keep an eye out for. Just a couple of projects old, she already has made the biggest impact on the screen with her role in the Little Fire Everywhere. Apart from her acting career, Lexi has a big plan for raising awareness on many societal topics, and the representation of black in Hollywood just happens to be one of them. She definitely is going to make her fame here!
10. Lyric Ross: 17 years old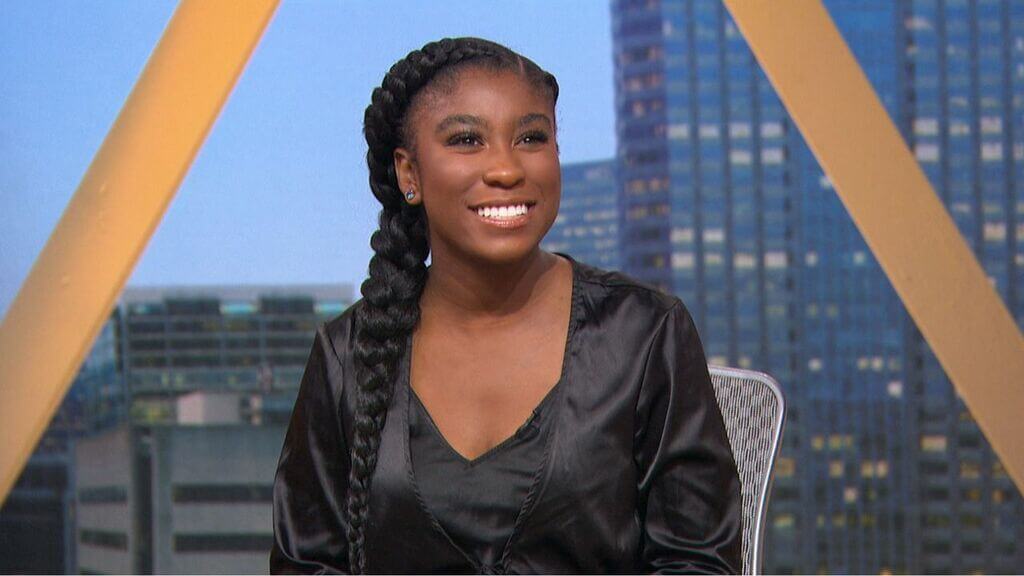 Source: scene7.com
This is Us star, Lyric Ross knows her craft very well. Diligent and hard-working, she already got herself promoted from a guest star to a recurring character in the show. While she is only 17, she has a lot more to give to the industry in the coming years. 
Also Read: Top 15 Celebrities Having the Best Legs in Hollywood
11. Taylor Russels: 26 years old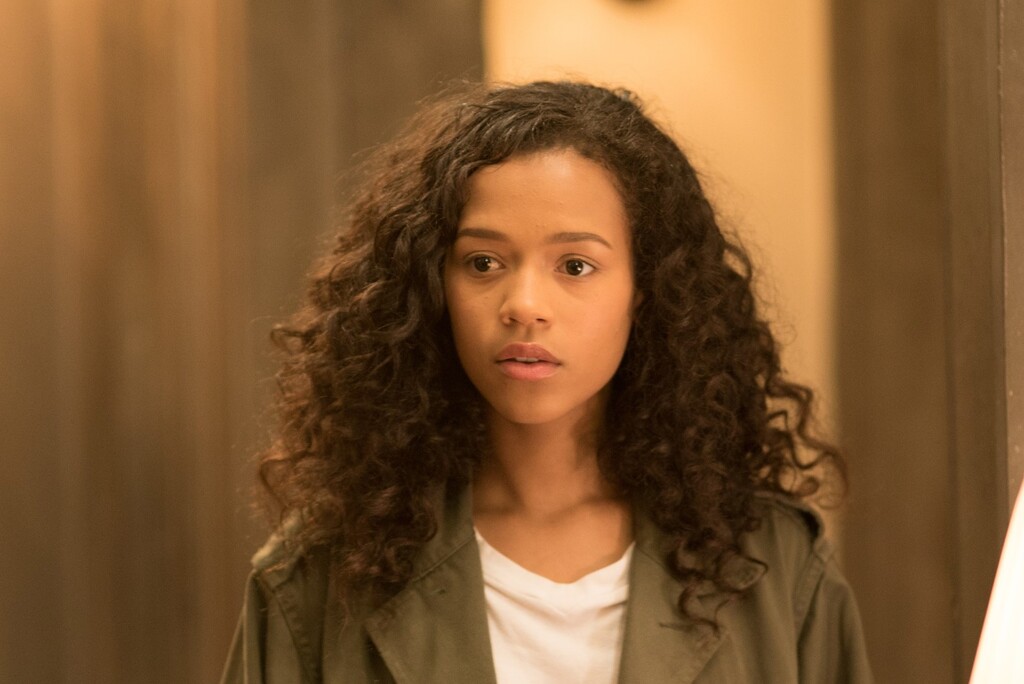 Source: superstarsbio.com
"The quiet new force of Hollywood" as rightly described by Byrdie. Taylor has shown a brimming high self-awareness in her real life and characters. The Lost In Space star isn't like the girl next door but is the girl you know that has her own fate written.
She is great not just on screen but also behind the screen which she is keen to show off. Quiet, composed, and a sensational presence on the screen, Russels has big things written for her future. 
12. Birgundi Baker: 28 years old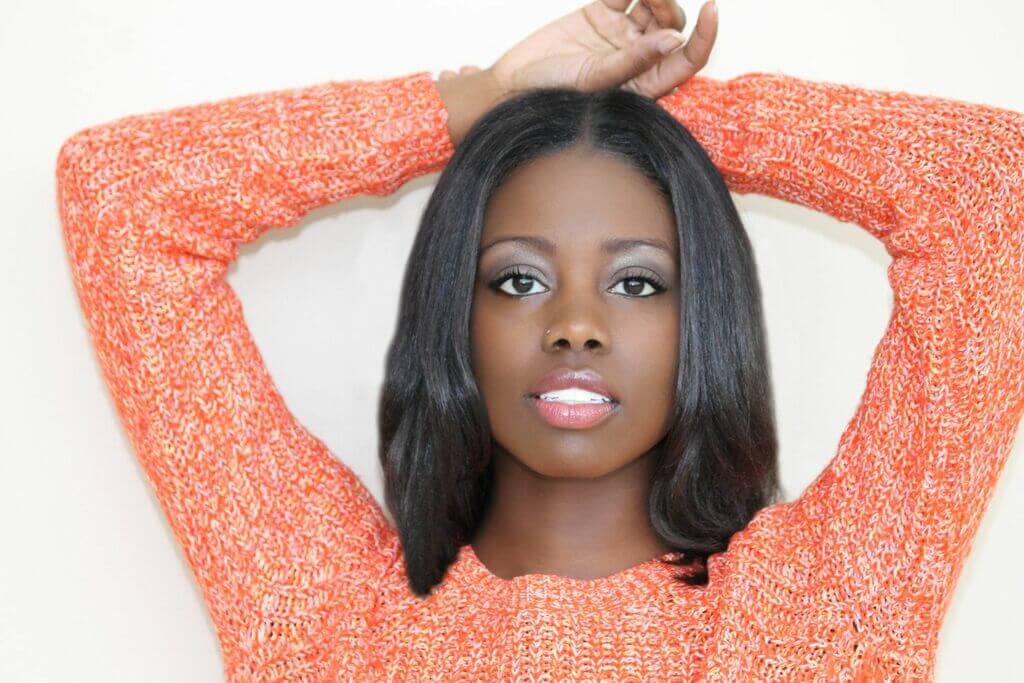 Source: pinimg.com
The new A-lister of Hollywood, this black actress amazed us with her screen presence on The Chi. Coming from an artist family, she embraced the thrill and excitement of the industry pretty well. Her character on the show is very well written and one of the strongest black female characters. She is the one who wants to let her art do the speaking and leave an impression.
These black actresses under 30 are champions of change for the future generation in the industry. They are the inspiring, bold, and fresh wave in the mainstream media. While there may be a long way to go ahead, these females have given a whooping start to the show. 
For more, you can browse through Fashionterest.