Flaunt a hairstyle because no one ever talked about an Oiled haired Mama's boy. Bring out your Vibe through these hairstyles. Chec
k this hairstyle for men and find your righ
t hairstyle depending on your face shape and style.
Check out these
new hairstyles for men
, select one and NAIL IT!!
Tousled Quiff + Messy Texture + Beard
Source: menshairstyletrends.com
This hairstyle for men is for those who Don't give a damn what Others think. A Quiff with an Untamed Beard + Messy texture and abundant volume is a sight to see. Men's pompadour haircut styles are trending nowadays, men are also obsessed with this hairstyle. 
Side Part Pompadour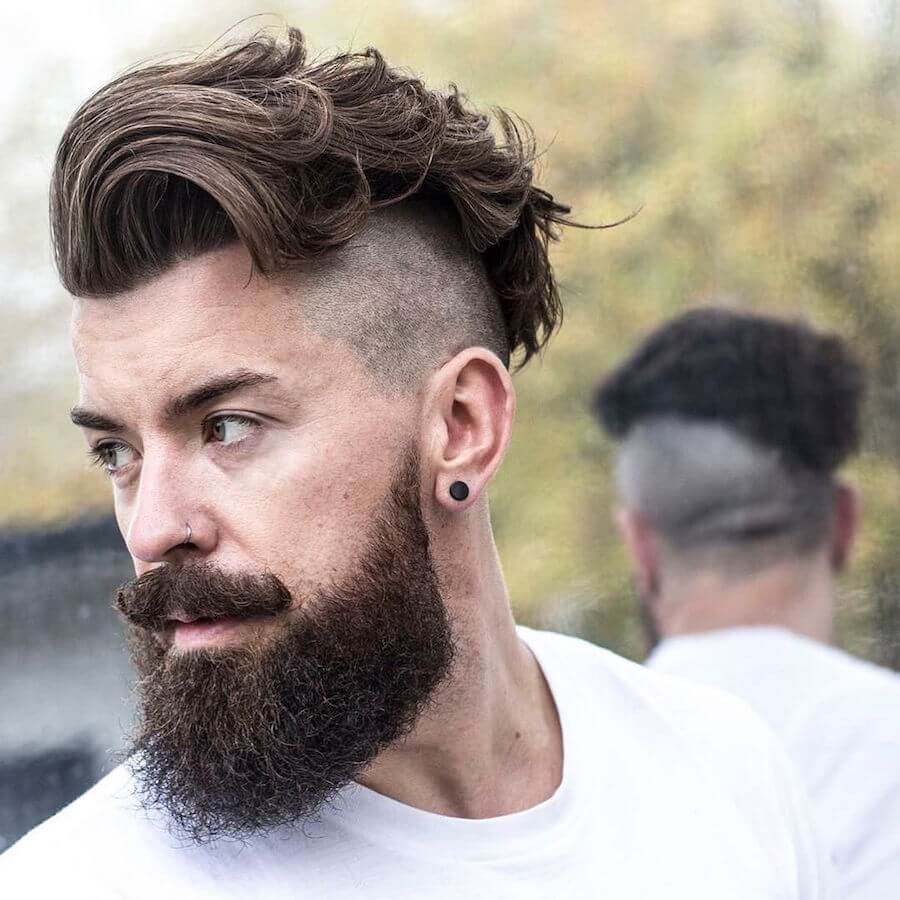 Source: menshairstyletrends.com
Pompadour is a great gift from Elvis. Its Versatile and can be kept according to your style. Side Part gives a Classy look and Goes on every occasion.
Also Read:- Mid-Length Hairstyle: Men's Effortless Transformation
 

Movement + Flow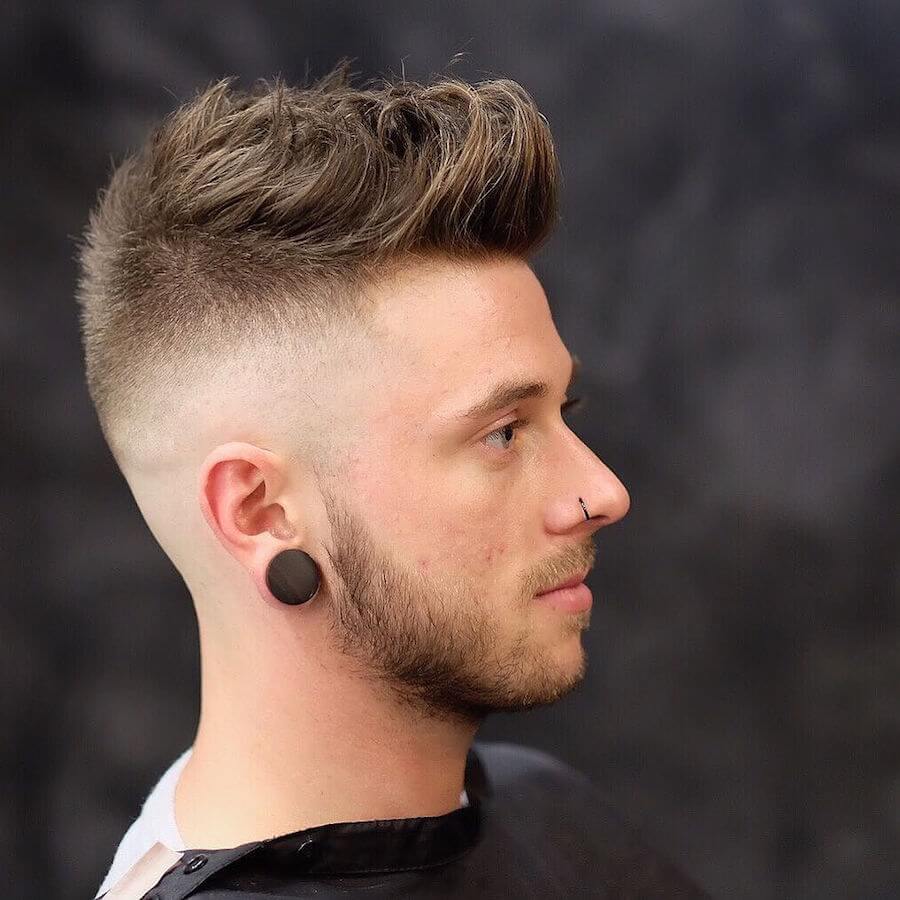 Source: menshairstyletrends.com
Let your Hairs go where they want. Embrace a carefree look with attitude. To style, it goes for freehold hair Pomade product will do. And Style it with your fingertips.
Man Bun + Undercut Fade + V-Cut Neckline
Source: pinimg.com
Take your Hair Game to next level with Man Bun. If Sported with an Undercut skin fade and decent V-cut neckline. This Hairstyle is sure to make head turns. BE Bold, BE Yourself.
Short Haircut For Wavy Hair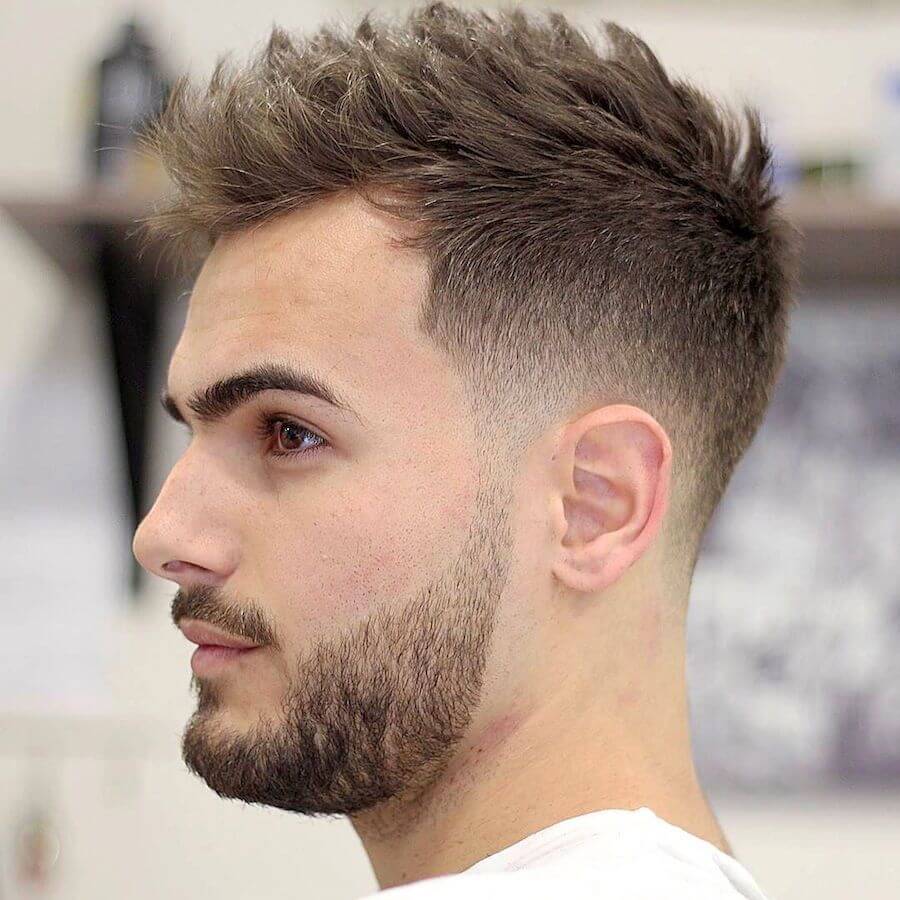 Source: pinimg.com
Short Hair for the men who want a Low maintenance hairstyle. Ask your Barber to keep side shorts and Chop a little from up. And there you go, a Professional look so effortlessly.
Mohawk Haircut + Platinum Streaks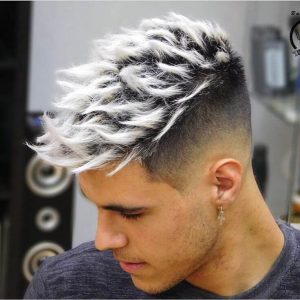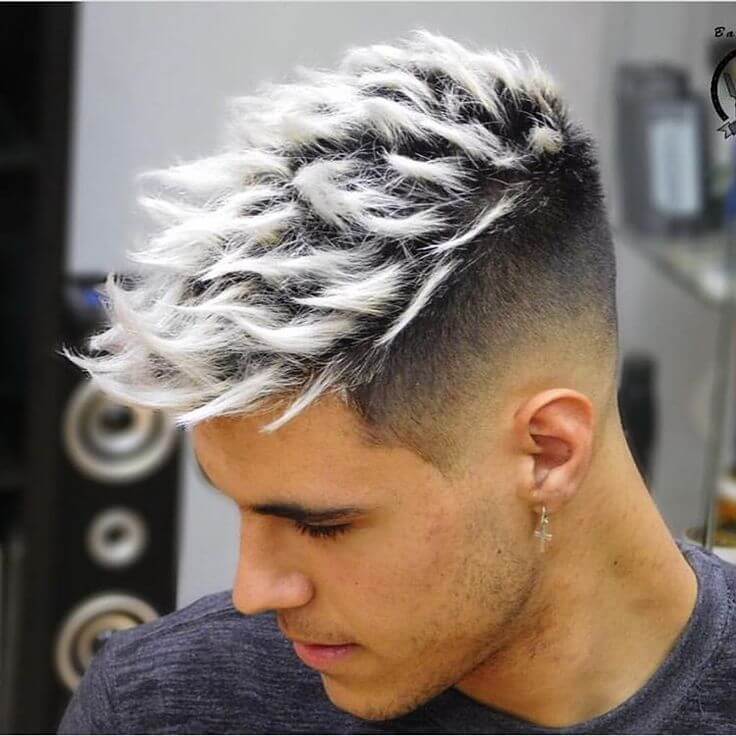 Source: pinimg.com
Its Mohawk time, achieve a Skater boy look — Long on top and side fade with a Well Groomed Beard will do wonders for your look. And a Dash of Platinum stripes will add the unique touch to hairstyle
Textured Bangs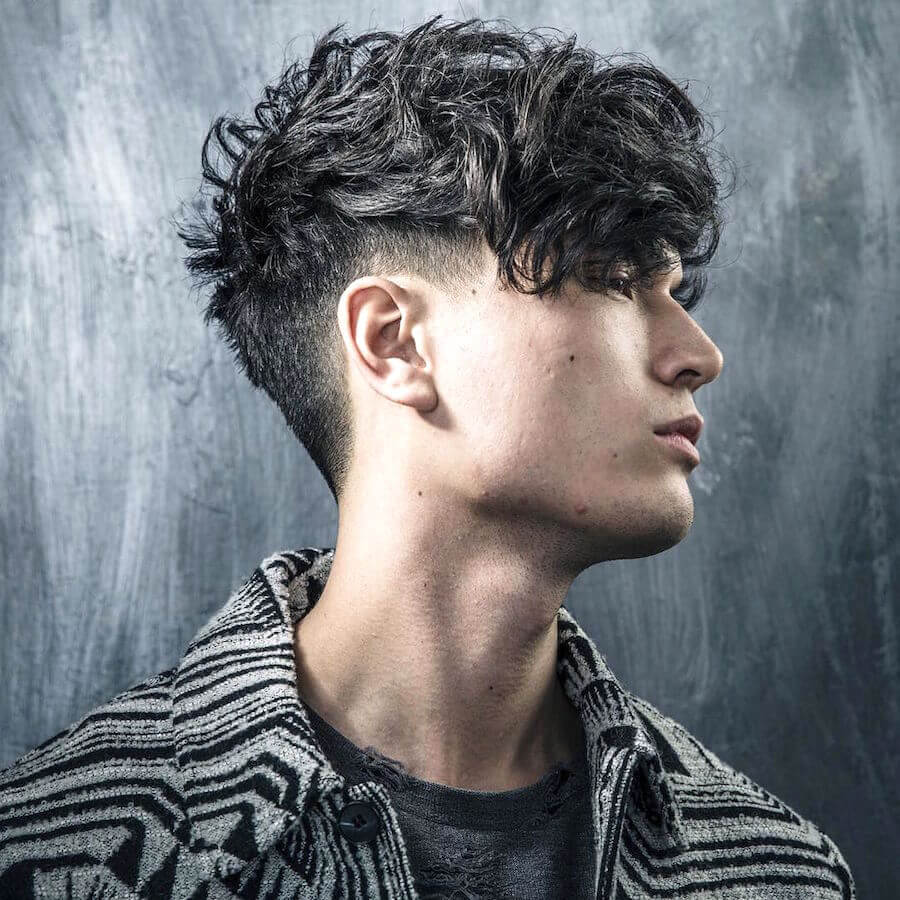 Source: menshairstyletrends.com
Lower your side fades, Leave the top a little longer with an asymmetric shape. Blow-dry your hair, Run your fingers through them and use a small amount of wax. There you go, my boy.
Pink Merman Hair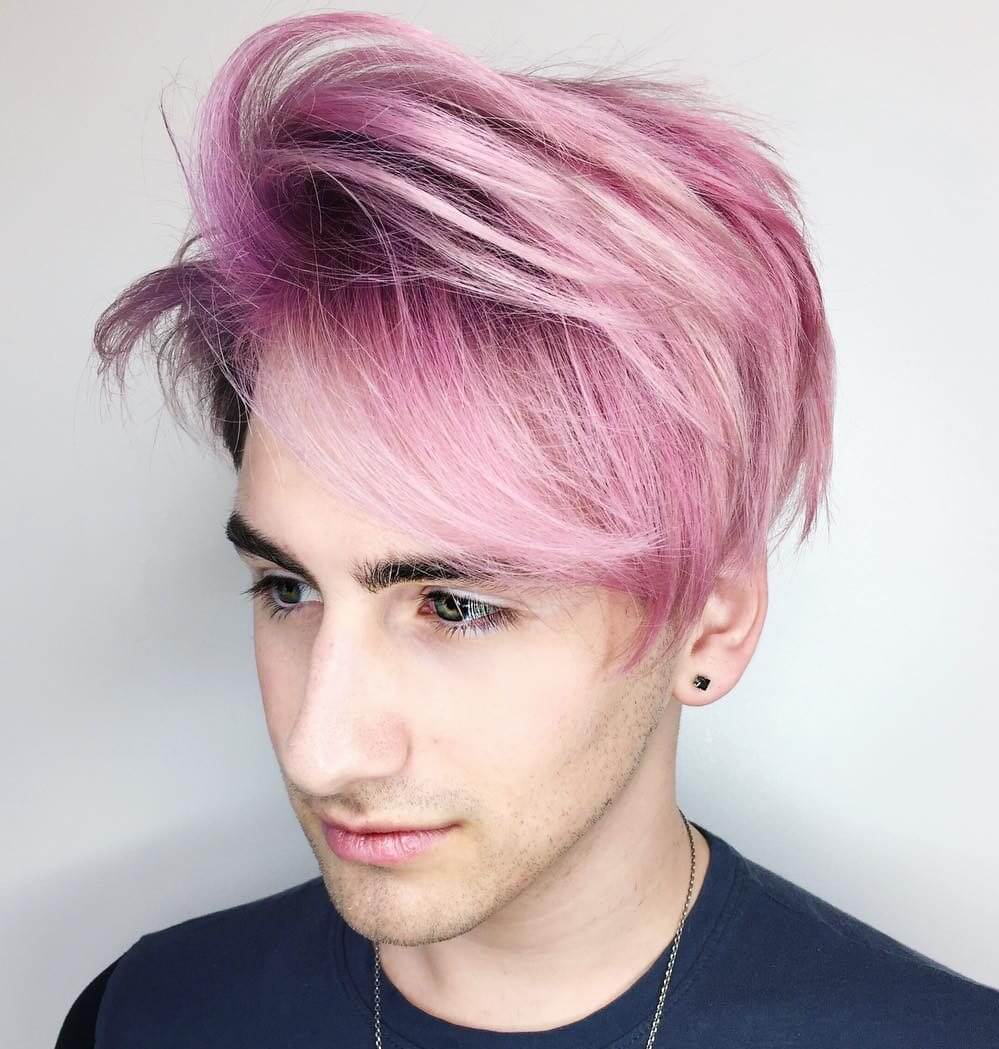 Source: menshairstyletrends.com
For the Men who want to Stand out of Crowd. This is the one for you. Select pink or any Merman color and the dip-dye effect is a cool choice for men with long hair.
Short Curly Hair + Drop Fade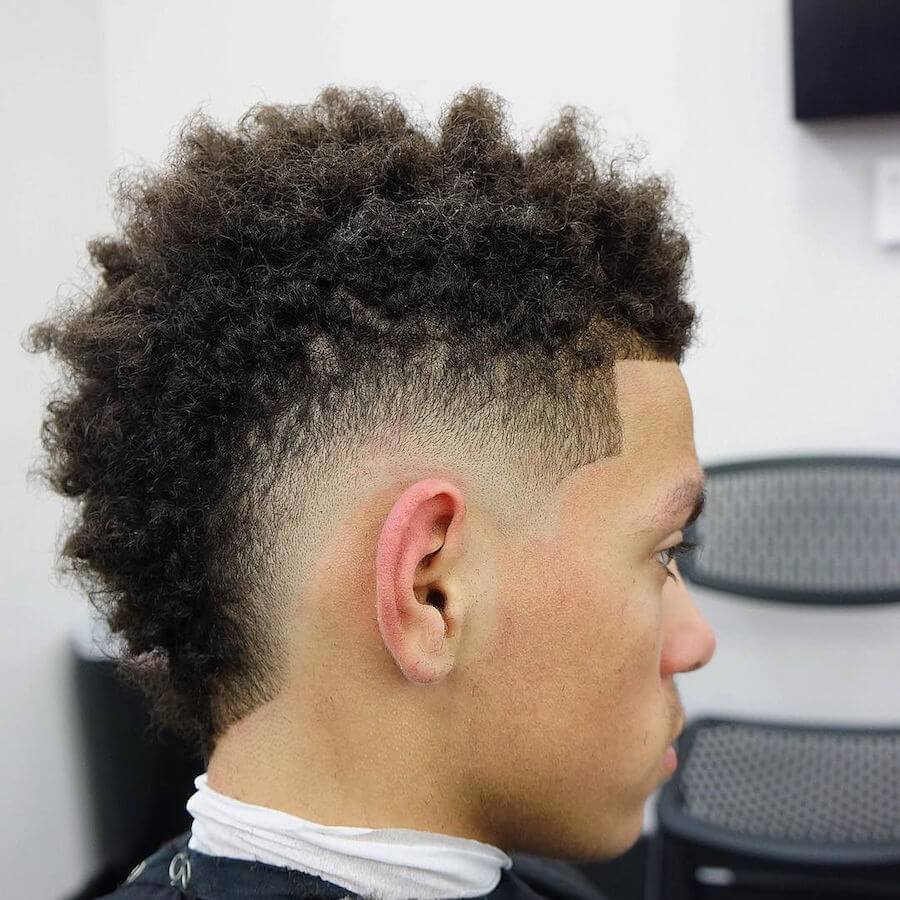 Source: menshairstyletrends.com
Keep it Simple Silly. Heard this?? Well, this hairstyle is suited is saying. Short Sides + Curly hair on top is an ideal Combo.
Buzz Cut + Angled Part + Skin Fade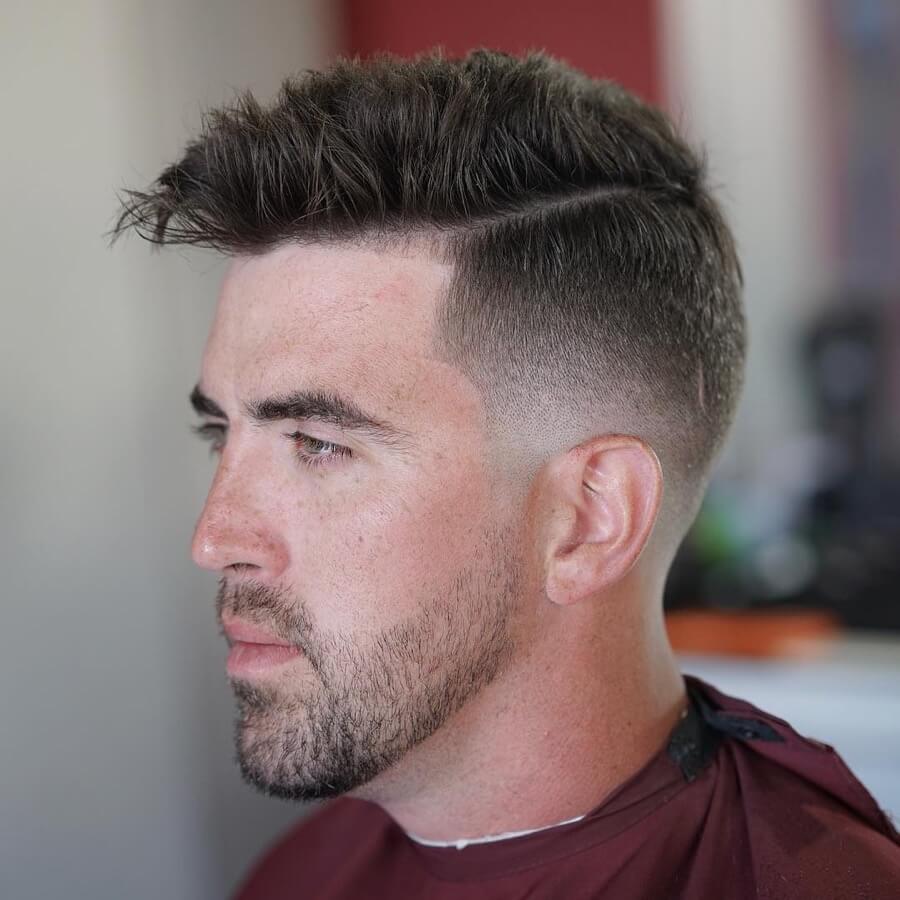 Source: menshairstyletrends.com
A Buzz cut never gets old. Add Line up Details + Blurry fade on sides. Plus a Shaved part will take the buzz of men hairstyle trends to a whole new level.
To view more articles like above keep visiting Fashionterest.