Slippers are a cozy and comfortable treat for your tired feet. The moment you wear a pair of comfortable slippers, you instantly feel relaxed. The term 'slippers' originated from the words 'to slip into'. Although they have been in existence since the 12th century, they gained popularity after the French Revolution in the 19th century. Women slippers are the most versatile, affordable, and comfortable footwear option for women.
You can not only wear them indoors but also when you step outside. Over the years, women slippers have evolved into various designs and styles. You can choose between open heeled slippers and casual flats. If you are wondering why women slippers are the most versatile footwear option, check out the following eight looks that you can try.
When you are working from home, you can choose a pair of foam slippers. As they are temperature sensitive, they will keep your feet cosy and warm. You can find them in a wide range of colours. Team it with your favourite pair of pajamas and a T-shirt for a great work from home day.
If you think that you cannot wear women slippers to the office, you are wrong. Opt for a pair of black flat slippers. Team it with a formal white shirt and a pair of grey trousers for a smart look.
Ballet slippers or ballerinas are the favourites of young women. Not only are they super comfortable, but they are also incredibly stylish. You can wear it with a short floral dress when you are meeting your friends for brunch.
When you are attending a family get-together, you can choose a pair of gold slippers. Team it with a beautiful orange Kurta and yellow leggings to look like an ethnic diva. Accessorize your outfit with long golden earrings and a designer watch to make a classy style statement.
You can wear brown moccasins with a pair of skinny jeans and a cold-shoulder top. The moccasin slippers have a rubber-padded sole that makes them great for outdoor outings. You can find them in attractive prints and festive colours. They also look great with Capris, sweatpants, leggings, and pajamas.
When you are heading to a party, you can choose a pair of black slippers with kitten heels for a fashionable look. Team it with a little black dress, long silver danglers and a white sling bag to be a head-turner.
Casual women slippers are a wardrobe staple for women. Buy them in your favourite colours and wear them whenever you are going out for a casual outing. You can find them with embellishments such as fringes and bows. They look great with jeans and a T-shirt.
It is difficult to imagine a beach vacation without a pair of colourful flip flops or beach slippers. The flat women slippers are comfortable, stylish, and breathable.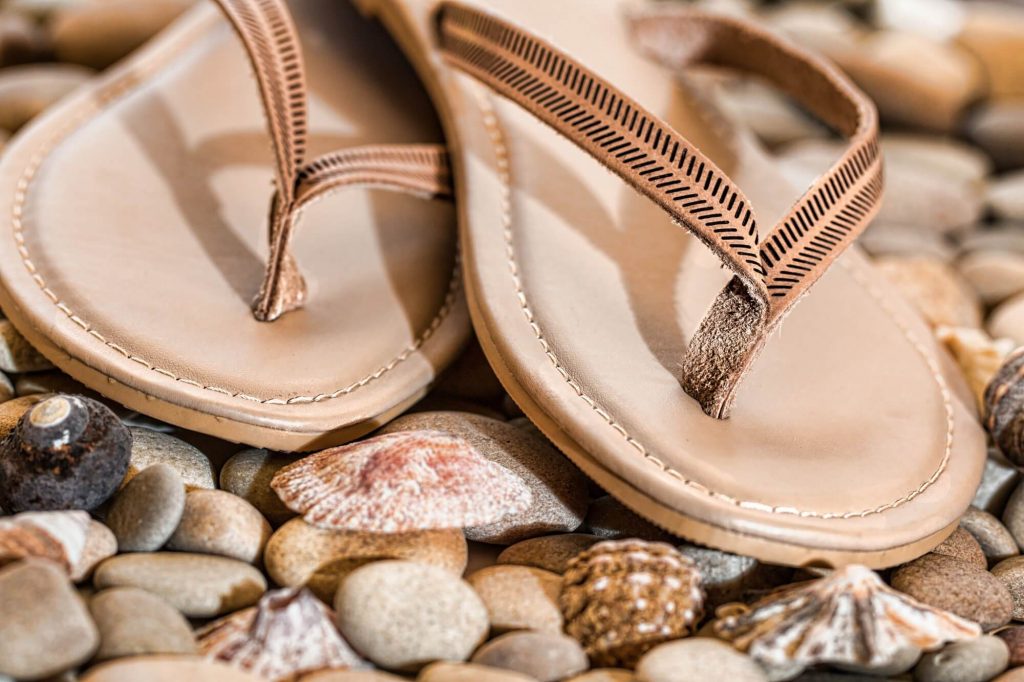 Thus, you can see that women slippers can be worn on every occasion without compromising on your comfort. They look great with every outfit and give you the confidence to conquer the world. So what are you waiting for, browse through the exquisite collection of women slippers online and make some great additions to your wardrobe and stay stylish always.
To find out more:-