Let's admit! We all love sleepwear clothes more than our party or casual outfits. They are soft, comfortable and soothing to touch. Sleepwear has the power to make you forget all about the tough and tiring day you have had. If chosen well, then there is nothing to beat the feeling of utmost comfort you derive from it. 
I'm talking about the most feminine and comfortable sleepwear style – a night dress. Although, choosing a nighty can be a little confusing but if you know the right way to choose one, then you are all set! Just like you choose other clothes, show some extra attention to your night dresses as well. After all, they are the ones that keep you cosy and comfortable while you sleep. Here are actually some great tips that can help you choose your perfect night dress.
First things first comfort. That's the whole point of wear sleepwear. They should be comfortable enough for you to sleep in. The best way to make sure your nightwear is comfortable is by focusing on the right fabric. Cotton is the preferred fabric when it comes to a night dresses seconded by satin since both the fabrics have a smooth hand-feel they make you feel comfortable during a good night's sleep. Make sure that it is not too fitted cause, it might end up being too suffocating or irritating while you sleep.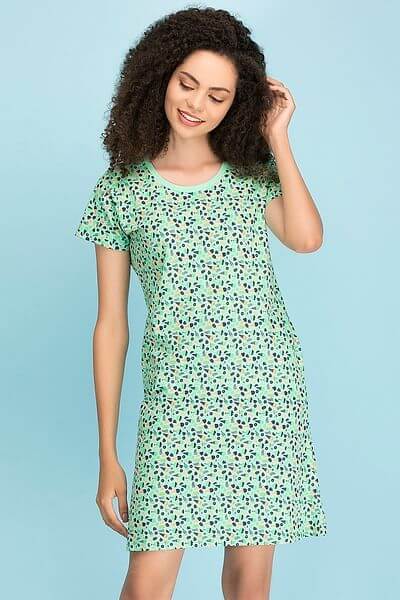 Source: clovia.com
Now, this is something based on your personal style and of course the weather condition. I have noticed a lot of young girls and working women opting for short length nighties while the longer length is a hit amongst older women. Call it a matter of comfort or personal choice. You can either opt for a really tiny thigh-length babydoll or a knee-length sleep tee or long nighty, it totally depends on your style and taste. 
While shopping nightwear online you could look at the model's image and compare it with your height. This might help you give a reference for how long is your nightdress.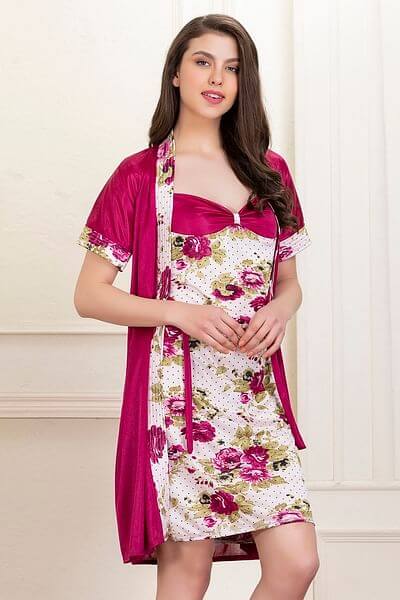 Source: clovia.com
Well, coming to the maintenance factor, you have to show little more efforts to your cosy comfy sleepwear. Basically, a cotton nighty is very easy to maintain in terms of washing and drying, just like your everyday wear clothes. The more you wash cotton, the softer it becomes, making it super comfortable for you. But coming to lace and sheer babydolls, they require a little extra care when it comes to washing. You'd not want your favourite lace chemise to get entangled with the sharp hooks or zippers of other clothes.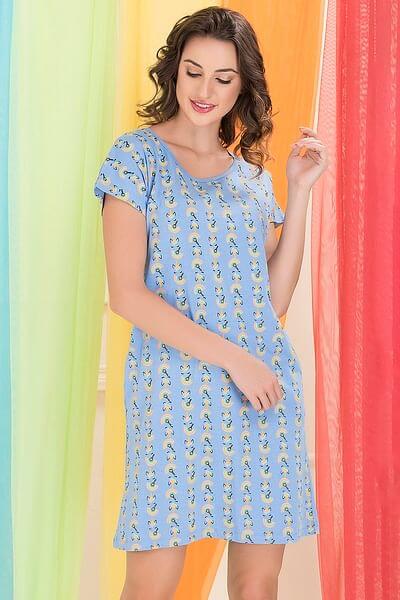 Source: clovia.com
Consider The Weather Conditions 
I'm sure you won't stick to the same kind of sleepwear all over the seasons. You definitely need to consider the weather conditions while you shop nightdresses. If it's winter months then choose a lengthy nightgown may be crafted from a woollen fabric to keep you warm through the chilly nights. While breathable cotton works best for those sweaty Indian summers.
Also Read: Why do Women Wear Boyshort?
Choose According To Your Style
No matter how comforting your nightwear can be, you should always keep up with your style. If you love relaxing after you change into your nightdress, a cotton long nightgown would do the trick for you. Also, for your passionate nights, you can totally slay those sexy babydolls or those satin half nighties which bring up an exotic mood. Also, if you are planning for your adorable girl's sleepover then go for the printed short sleep tees. They are comfortable yet sassy and give you a great chic look.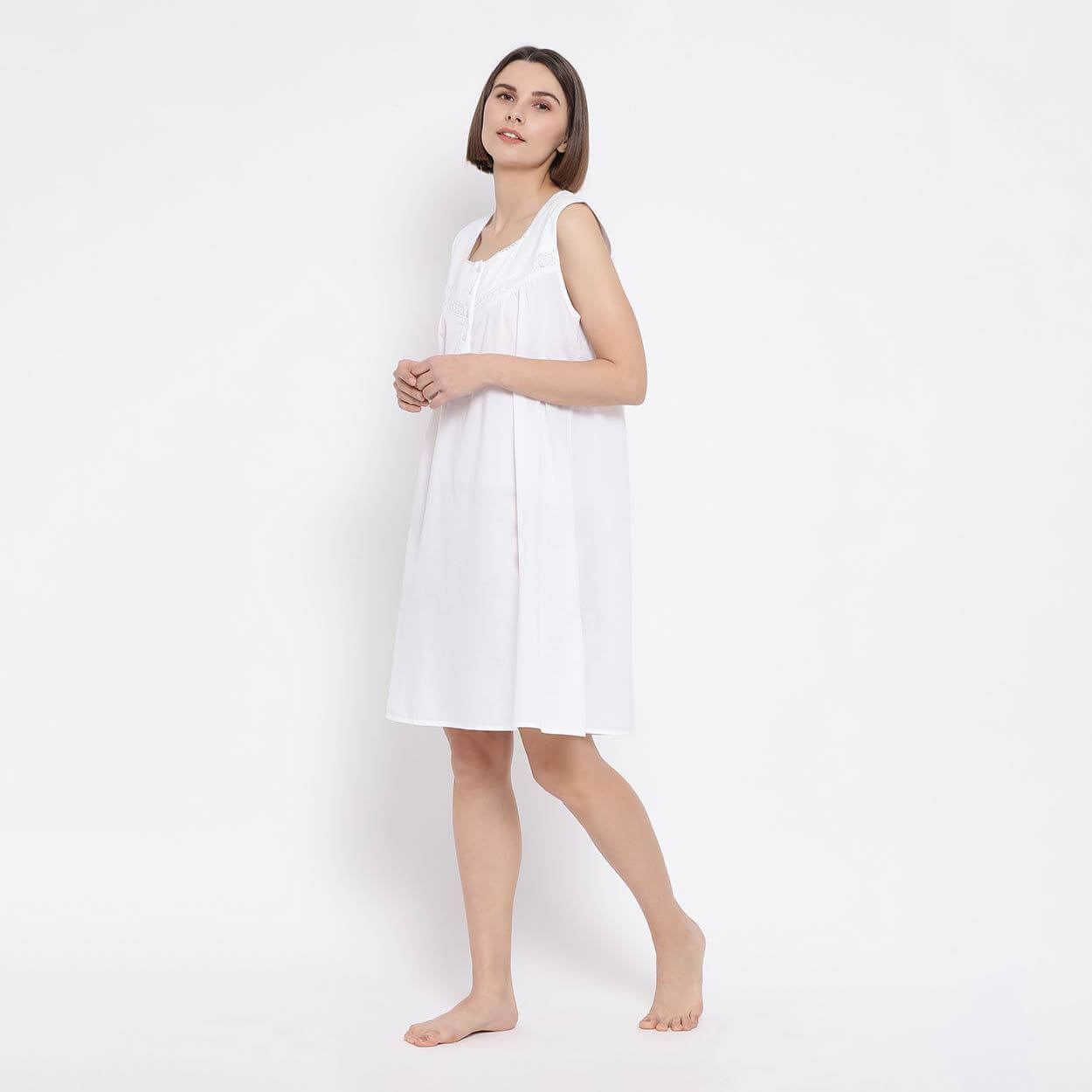 Source: imagekit.io
Now that you know enough about picking the right nightwear for yourself. Go and indulge in some online shopping. Check out for the best lingerie & nightwear brands online and hunt for super-saver deals to get the best one for yourself at affordable prices.