Most Painful Tattoo Areas
Tattoos – because they are one of the most hardcore ways to express yourself, it is also getting painful. so here we will discuss that which body areas to avoid when tattooing. Some people say that the pain is tolerable, while some say it's unbearable. There are also people who say that it's worth it because after all, tattoos are simply one of the best memories you can get in your entire life.
And if you want to get inked, there are some tattoo areas that will make the moment of getting it miserable. But if you are afraid of pain, then it doesn't mean that tattooing is not for you. Using the best numbing cream for tattoos will reduce pain, if not prevent it altogether. In addition, you can choose one of those parts of the body for tattooing that is the least painful. To learn more about the most painful places for tattoos, read this article to the end. 
So Where Are the Most Painful Areas to Get a Tattoo?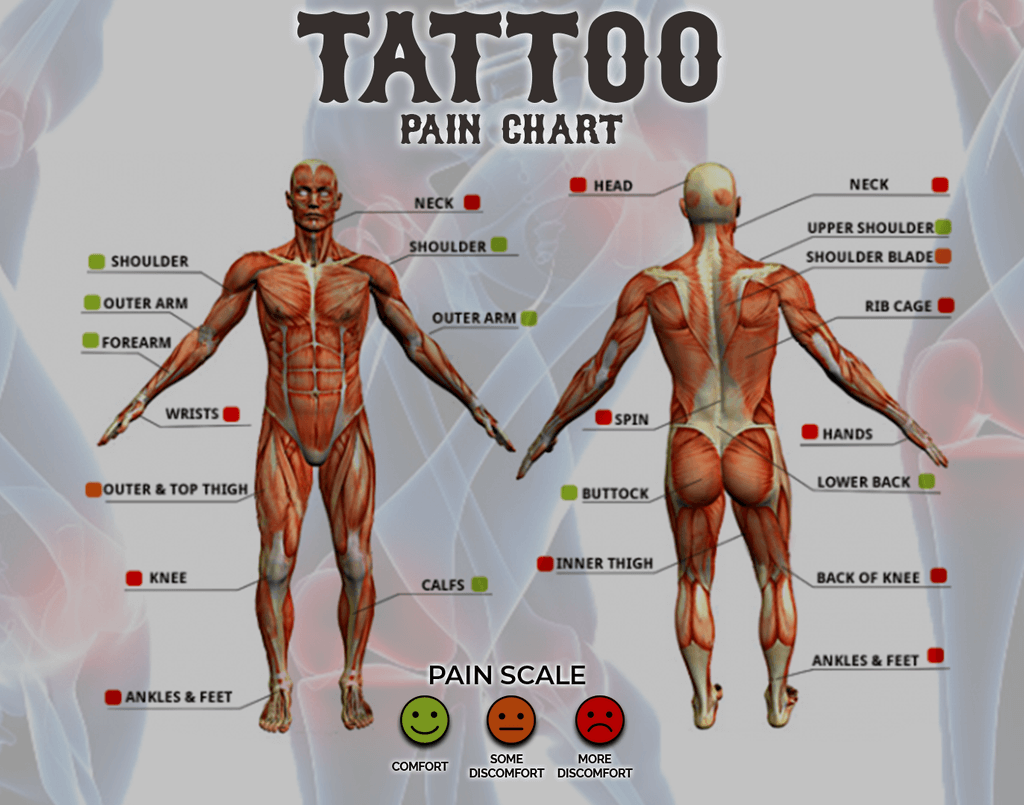 Source: c23ink.com
Here are the most painful areas to get a tattoo that you must avoid getting if you can't stand the pain:
The rib cage and ribs

The neck

Knees

The lower back (below the waistline)

Elbows

The hip bones

Feet

Toes

Areola

Groin area

Head and Face

Arm Pit
If you are still thinking about getting tattooed in some of these areas, think again. Or use a numbing cream for tattoos. But if you are ready to endure pain for life-lasting memories, then go on!
Also Read: 10 Best Numbing Creams for Waxing That Are Truly Effective
A Little Less, But Still Painful to Feel Tattooing on Such Body Areas: 
Inner thigh

Shoulder blades

Wrists

Stomach
Why Does It Hurt?
Well, it hurts because the skin in these areas is very sensitive. And since tattoos are made by puncturing ink into your skin, you are sure to feel pain. Also too close to the bone and skin makes the process incredibly painful. This is why elbows, knees, ribs, and feet are some of the most painful places.  For most people, the most painful part is when they are tattooing their ribs because too much pressure will cause pain.
If you are getting your first tattoo, we recommend places with thicker skin, such as your arm, upper back, shoulder, forearm, or chest.
How to Make the Tattooing Process Easier and Less Painful?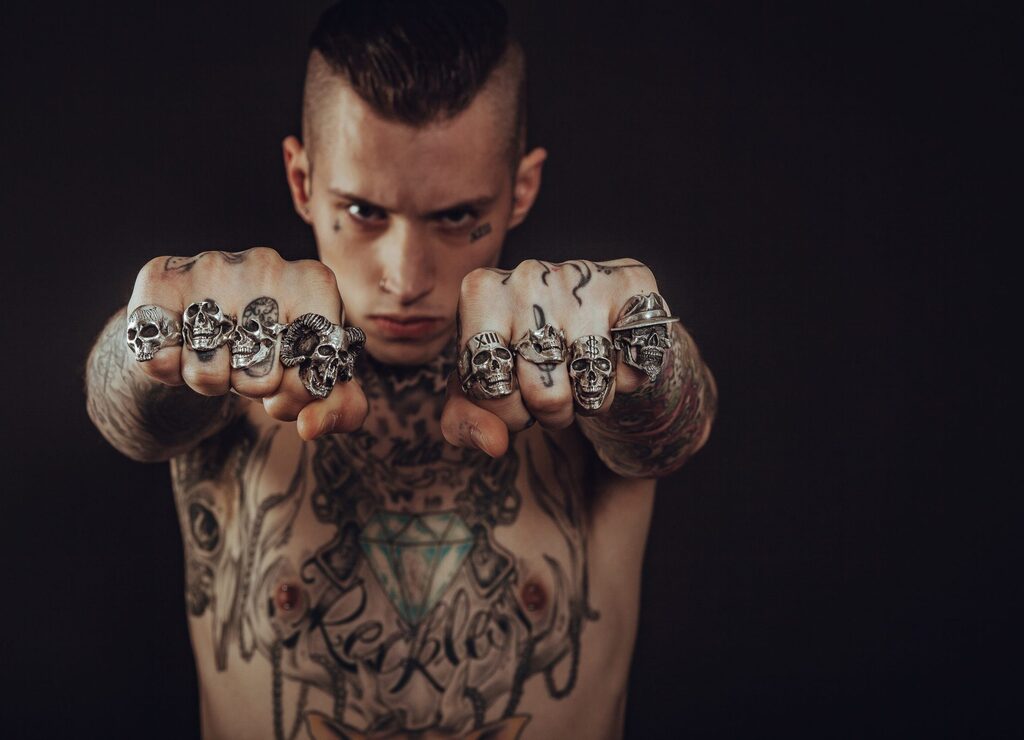 Source: freeyork.org
Don't forget to drink lots of liquids so your skin will be moist enough for tattooing. If your skin is dry, the colors will be pale and it won't look good. Moisturize to ensure that your skin is ready for the process. But if it doesn't really work, there are other alternative methods for you to try.

If you want to try numbing cream for tattoos, apply it before getting a tattoo. But consult with your tattoo artist and do not do anything that might interfere with his work. Not all tattoo artists welcome the use of any ointments or creams. Depending on the sensitivity of your skin, the numbing cream may or may not work. It depends on how much pain you have when getting a tattoo.

Do not consume alcohol the day before the tattoo.
You should not drink painkillers as aspirin or ibuprofen. Ibuprofen can thin your blood which will make you bleed more.

If you are afraid of the process, sedatives may help. But consult with your doctor first to see if it's okay for you and to know how much should you take to feel better.

Other non-recommended actions include avoiding tanning, not drinking much coffee, and eating a few hours in advance. In general, it is best if you feel well, alert, and in a positive mood. This is important because you will be able to distract yourself from the pain. 
Otherwise, you will experience at least some discomfort. Therefore, do not count on complete comfort and pleasant sensations.
However, all who once got a cherished and beloved tattoo design, with confidence will say that these sensations are worth it! 
Also Read: 30 Bold & Unique American Traditional Tattoos 2021
Final Words
The most painful area to get tattooed is the rib cage and ribs, neck, knees, lower back, elbows, hip bones, feet, toes, areola, groin area, head and face, armpit. If you are considering a tattoo in some of these areas, we recommend using numbing cream for tattoos beforehand to help your experience be more pleasant. This can reduce the pain and discomfort on sensitive skin near joints or bones.
For beginners, we recommend starting with a tattoo in an area like this: your arm, upper back, or shoulder. Be sure to follow our advice and stay safe!