Diamonds might be a girl's best friend, but the metal that accompanies them is not too far behind. While the gemstone tends to be the centerpiece of most wedding rings, the metal that it is set in is quite important too.
Not only does this metal accentuate or complement the stone, but the quality and type of metal can have many pros and cons, including but not limited to the overall look, the resale value, and the potential for wear and tear. This is exactly why the type of metal you want for your wedding ring is one of the biggest things to consider while purchasing one. 
In today's article, we are going to break down a few basics about the different types of precious metals so that you can figure out which one works best for your style and your lifestyle. 
Let's Start with Platinum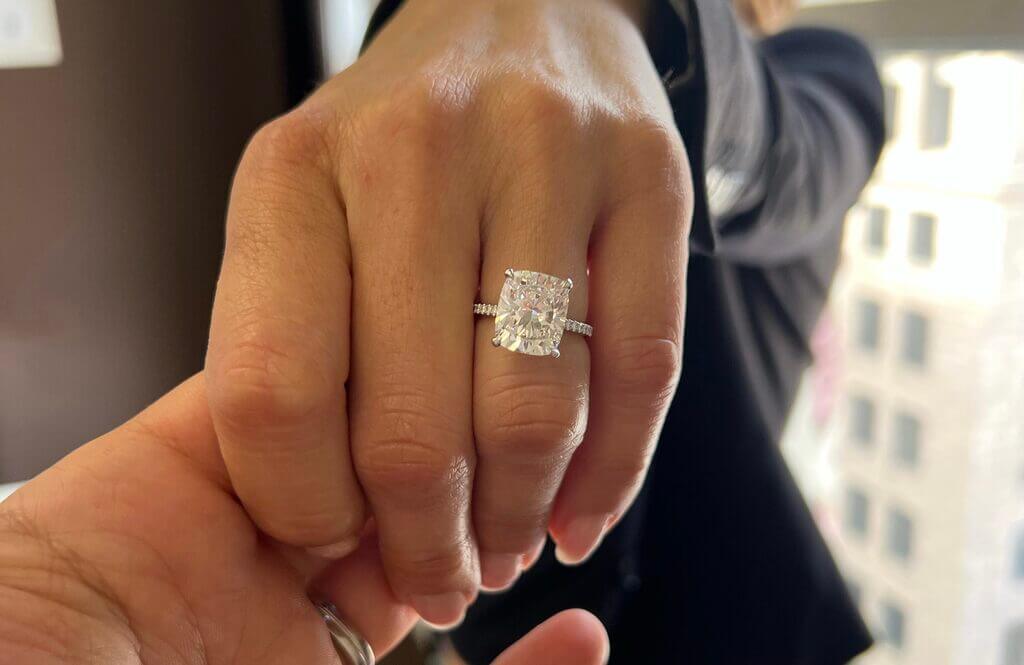 Source: adiamor.com
Starting us off is a rare metal, the coveted platinum. It has a stunning color and a natural white sheen that immediately radiates luxury and prestige. Platinum is also considered a strong metal, one of the strongest as well. 
You may not have heard of this before, but white gold used to be created when there was a shortage of platinum jewelry since it was removed from the market to preserve supplies. Platinum is also used on supporting parts (like prongs) for rings that are made of materials that are less durable, such as white gold. 
Platinum is more resistant to wear and tear as well as scratches. But this durability and longevity come at a price. It is most certainly not a budget buy, but on the bright side, it rarely gets damaged during everyday wear. The metal also retains its color, which means you will not have to bear the additional cost of having it replated frequently. It will stay shiny for a long time and scratch and can be easily polished out by a good jeweler.

This exclusive metal is also hypoallergenic and, thus, is far less likely to cause your fingers to turn green or trigger skin reactions when compared to other metals.

Choose platinum if you have the financial means to purchase this beautiful, long-lasting metal. 
White Gold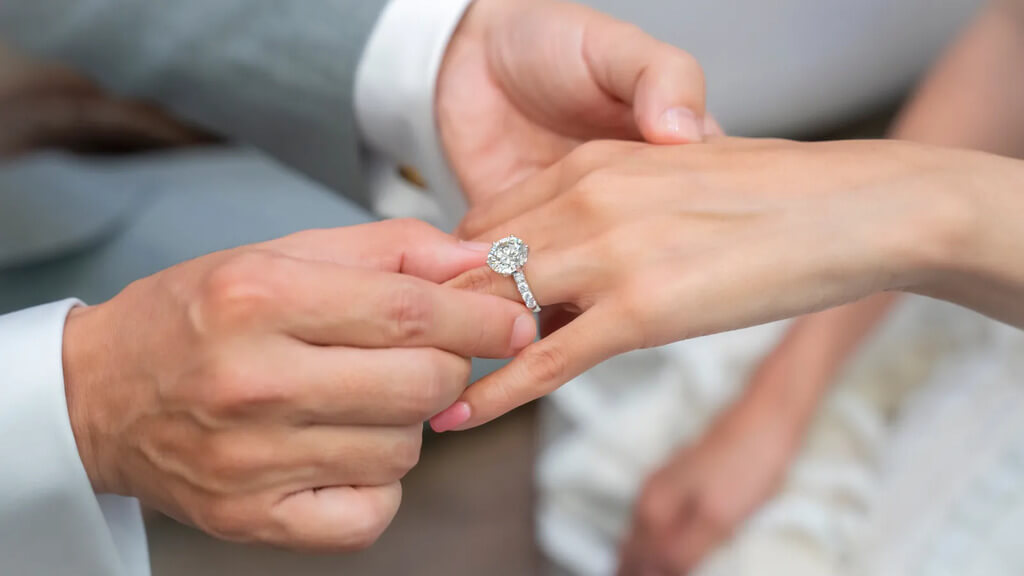 Source: wp.com
Next up, we have white gold — a metal made from a combination of pure gold and other metals like silver, nickel, and palladium. 
Although yellow gold has traditionally been the more popular metal for wedding rings, the popularity of white gold has grown tremendously over the last few years. It has even outranked yellow gold recently!
White gold has an incredibly bright shine and a classy white color. Like platinum, its color provides a trendy, contemporary look that is very popular on social media. When it is alloyed with stronger metals than yellow gold, it can also be extremely durable. It pairs best with colorless gemstones like diamonds but can also run the risk of emphasizing the yellow tint of a diamond that has a low color grade.

One of the biggest benefits of white gold is its affordability. But one of the biggest disadvantages of this metal is that its luster fades easily. It needs to be dipped every now and then to maintain its coating. Worry not; this is quite a simple process that can be carried out by any good jeweler. Another disadvantage is the fact that it contains nickel, which could potentially trigger off allergies in some people. 
Which Leads Us to Yellow Gold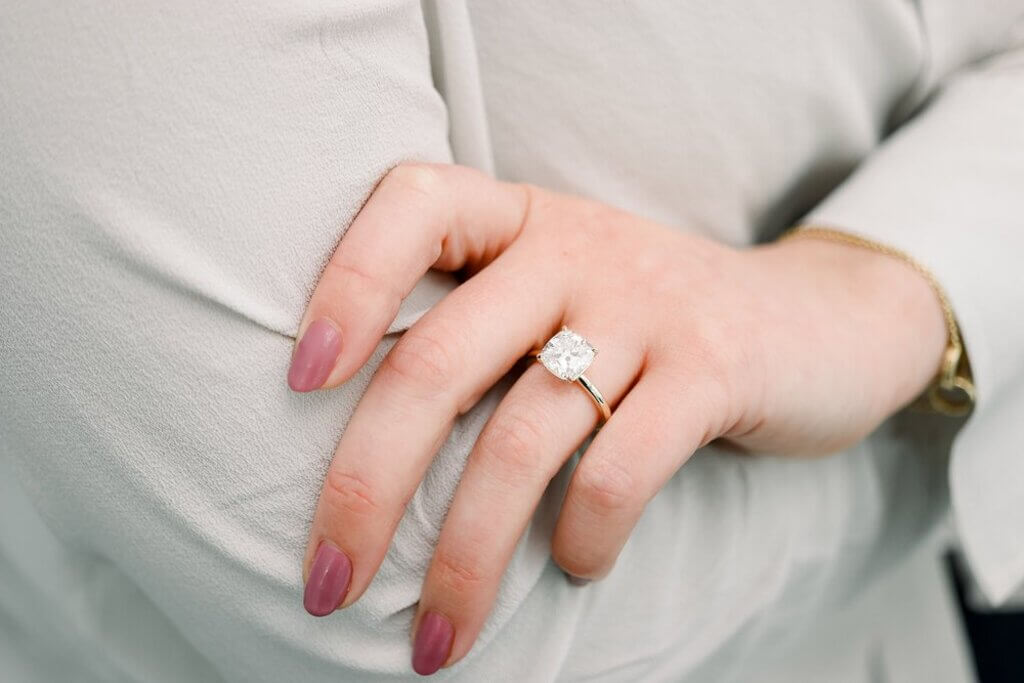 Source: squarespace-cdn.com
Since time immemorial, gold has been the most popular choice for wedding rings and engagement bands, with usage history dating all the way back to the ancient Greek and roman civilizations. It is one of the most classic choices of metal for wedding bands and is considered luxe in its own way.
People often assume that a higher karat signifies a more durable metal or stone, but this is actually not the case when it comes to gold. A pure gold ring is so soft that it bends and dents very easily. Alloys with copper, silver, and platinum strengthen the metal's longevity. Truth be told, most wedding rings, engagement accessories, and other gold jewelry are not made of pure gold. Most of them utilize a gold alloy that combines pure old with zinc and copper. 
Yellow gold is a timeless choice that will never go out of style. Yellow gold is also super easy to maintain, requiring only occasional polishing. However, it can get scuffed easily. It is also quite a valuable metal. 
Rose Gold, Anyone?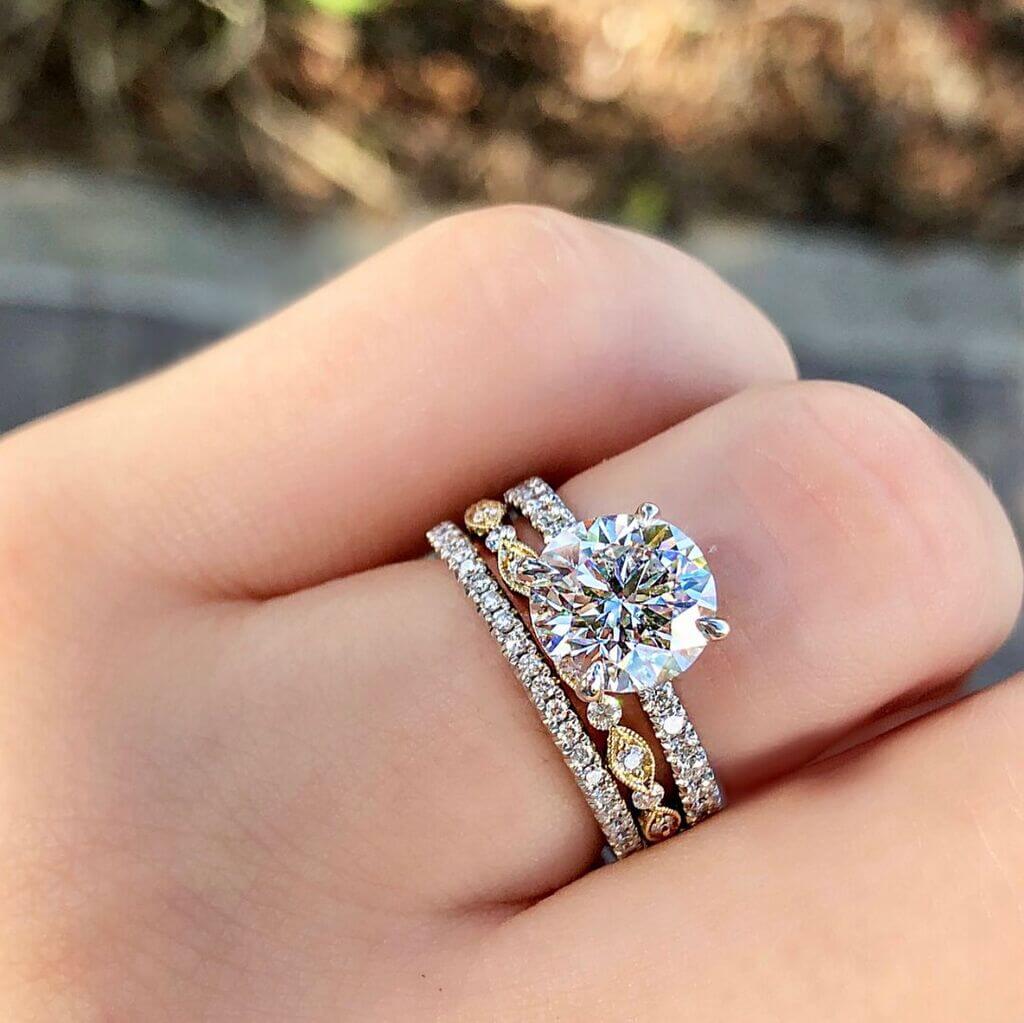 Source: pinimg.com
Made of pure gold, copper, and silver, rose gold is a metal that is growing in popularity day by day. Its pink hue makes it a perfect, romantic choice for a wedding ring. Since it is made with a copper alloy, rose gold is usually stronger than other types of gold. This makes it a great choice if you are seeking out something that is resistant to scratches. But since it is still gold, it is not as strong and is more malleable than other metals. Rose gold could also cause skin reactions and allergies. 
From White to Rose Gold in One Ring.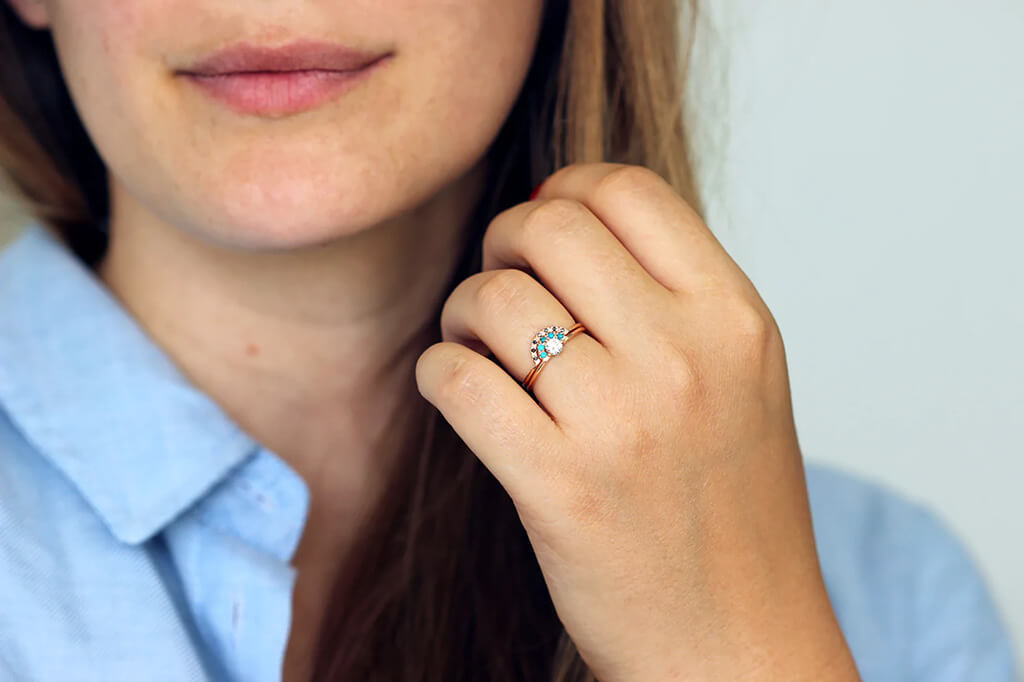 Source: shopify.com
Mixing metals is all the rage right now, and it is no surprise that the combination of white and rose gold is a crowd favorite. Depending on the proportions of the metals being mixed, you can create a bold or simple look for your wedding band. 
Also Read: Gold Necklace Designs Which Are Trending and Stunning
Set on Silver? That's Fine Too.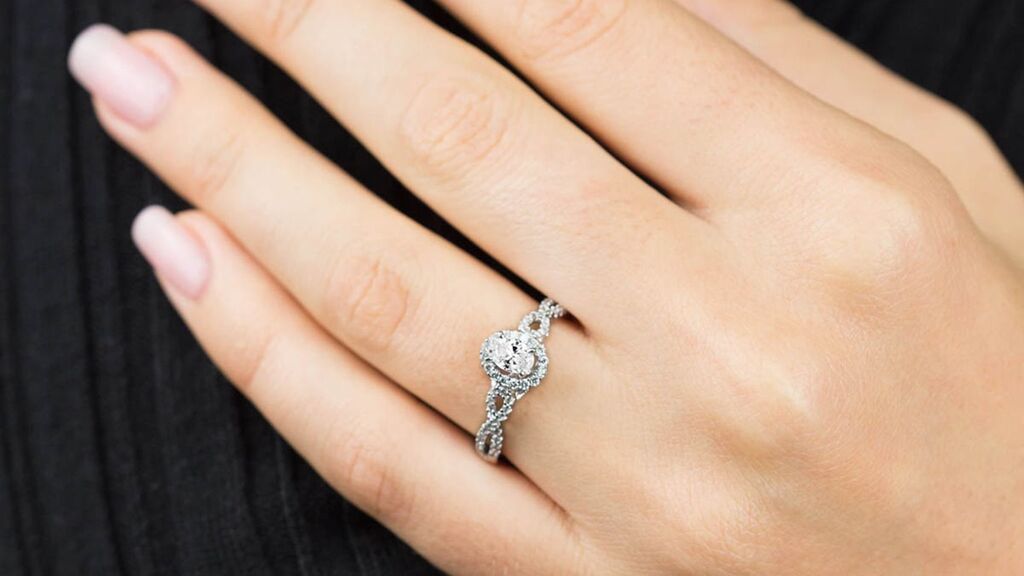 Source: cnn.com
Did you know that silver was once considered more valuable than gold? Yup, you heard that right. For generations now, all the world over, silver has been one of the most popular metals for everything from beautiful jewelry to cutlery. It is also one of the most affordable metals on the market. Much like gold, silver in its pure form is soft and malleable. In most modern jewelry, it is mixed with other metals to create sterling silver — a durable alloy.

With its gentle sheen and rich history, silver is a great metal for your wedding ring if you are looking at a smaller budget. But bear in mind that silver involves regular maintenance and upkeep since it gets scratched and tarnished easily and frequently. 
General Care for All Metals.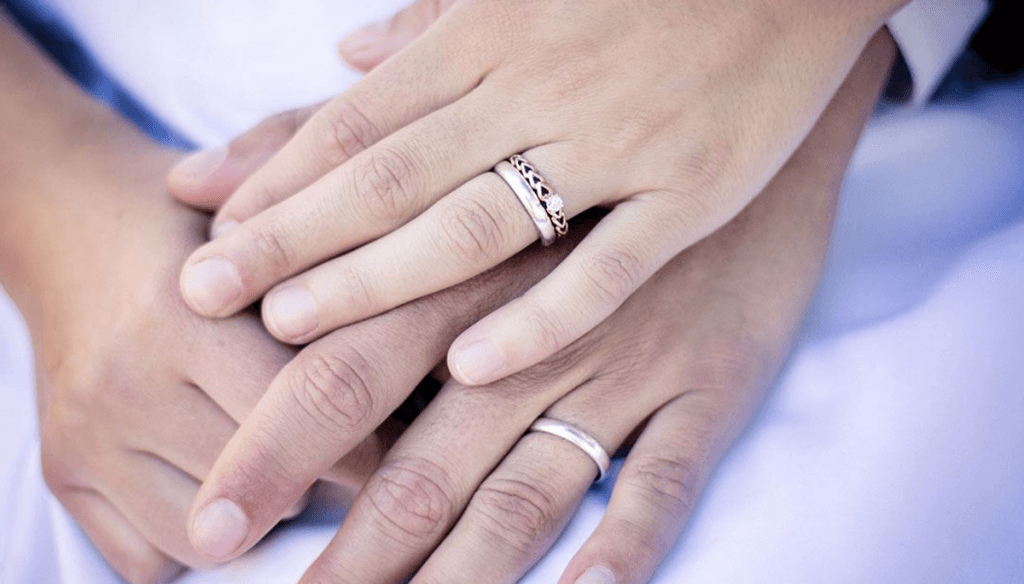 Source: happywedding.app
Regardless of the metal you finally choose, there are a few common steps to take to maintain the shine and glamour of your wedding ring. 
Every now and then, it is important to soak your ring overnight in white vinegar to clean it. 

Lightly scrub the top and the part beneath the band with a small toothbrush. 

Remove your ring before touching strong chemicals or while doing any manual labor. 

Get your ring checked by a jeweler at least once a year.  
No matter what the trends say, the key to finding the perfect metal for your wedding ring is to pick one that suits your tastes. Choose wisely and choose well. Happy shopping!