Whether you are getting a hair cut or looking to buy extensions, knowing a hair length is necessary. Apart from these two hair helps in defining face as well.
Normally we address hair length in three names – short, medium, or long. However, there's more to this. I don't think there's not a woman who gets satisfied with her current hairstyle. Experiments are forever, but there are few times when your hairstylist has actually done the job perfectly.
He cuts off the length more than desired, which results in shorter hair. Even sometimes when you ask him to give you a shorter cut, after the styling it seems like he has hardly touched your hair.
It's not all his mistake, sometimes even we don't know what to ask for, this is why knowing a hair length chart is a must.
Here in this blog, you will read about the importance and use of a hair length chart. Also, why should you use them?
What Is the Hair Length Chart?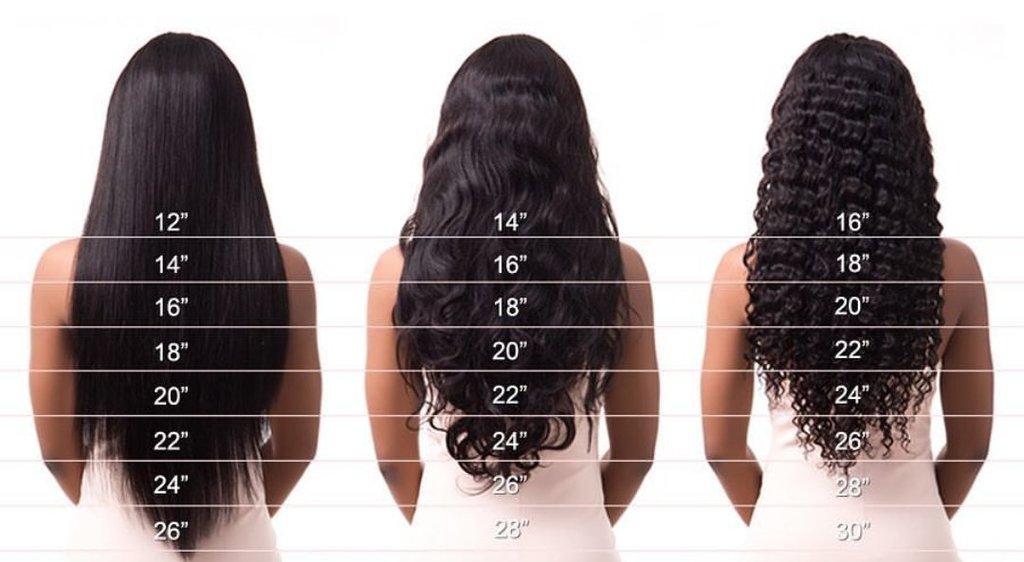 Source: twimg.com
Just like knowing hair type is necessary, the same is with the length. As said above, it will help you select the perfect haircut. Rather than saying, "I would like to have short hair but not too short," be specific about the length.
Apart from three standard (or most used) length terms, there are professional length names according to expert stylists, that will save you from unnecessary trouble in haircut length.
A hair length chart is a visual representation of length in inches and with the exact terms. Have a look at the image!
Why Is It Important to Know the Hair Level and Its Chart?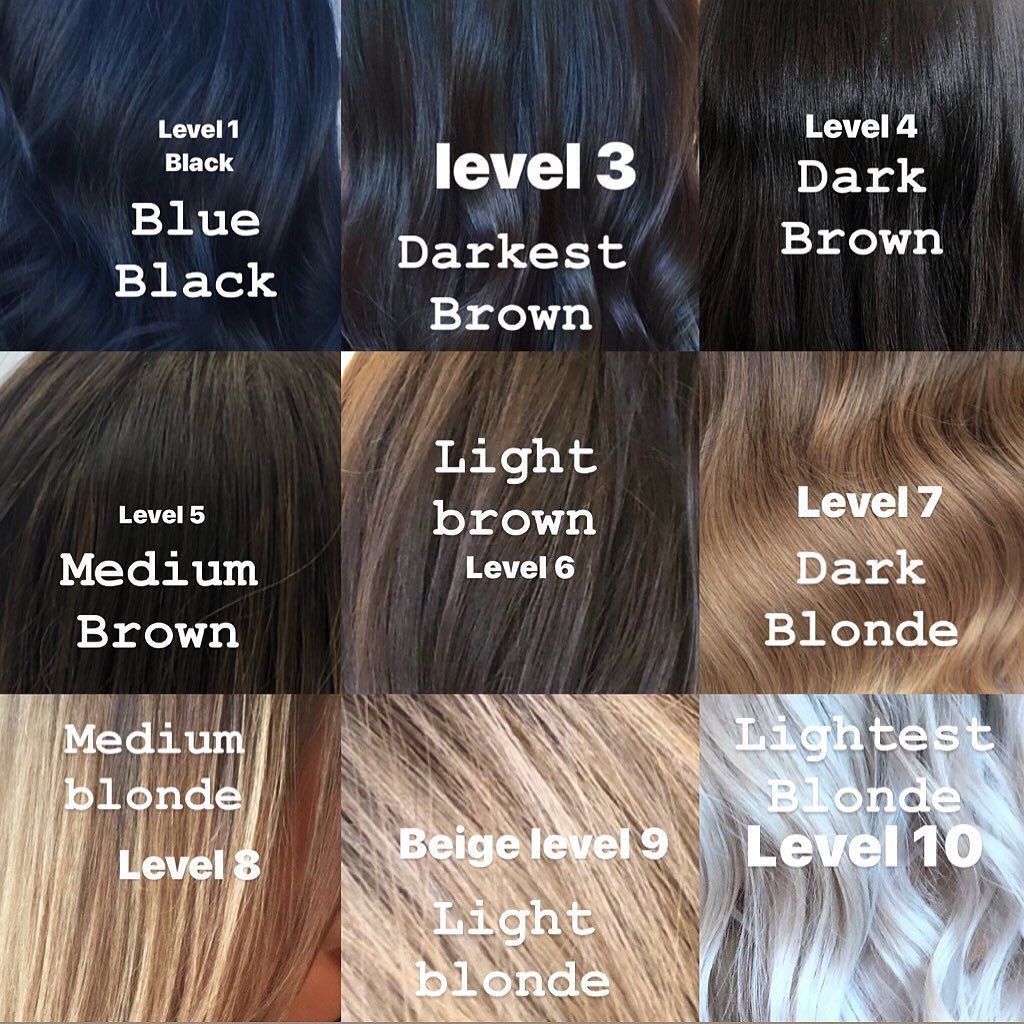 Source: pinimg.com
Now, you know the meaning of the hair level chart, but why is it important?
I already said you need to recognize the hair level for getting proper styling done. Apart from this, it will also help you in extension purchase and hair charity.
Yes! You can donate hair as a charity. There are many such organizations that offer happiness to the one in need when you donate a few inches of your hair. Also, usually, they have a chart of hair length accepted as a charity and it would be better if you know about it.
The chart has measurements both in inches and names according to their appearance, i.e., chin-length, shoulder-length, or long. You might have no idea about this but the length of your locks will change with your hair type. How?
Read the next section.
How Does Your Hair Type Influence the Length?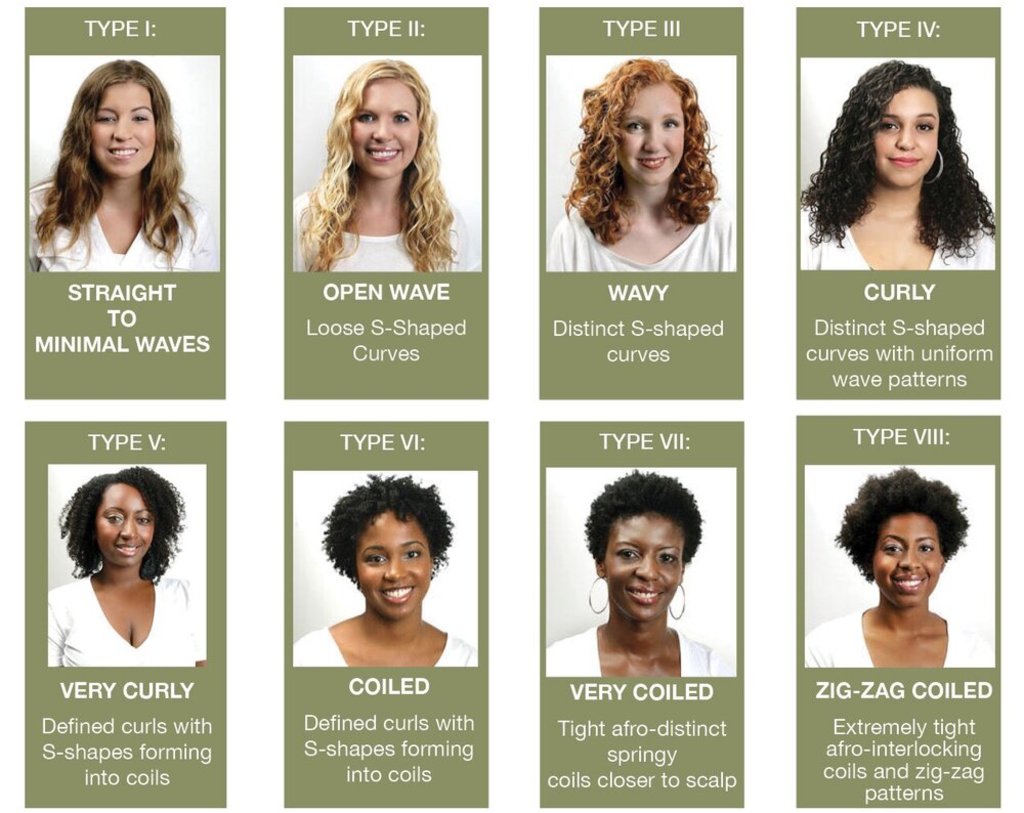 Source: squarespace-cdn.com
First things first, everyone is born with a specific hair type, some have straight, curly, wavy, or even tight curls. This is something you can't change (permanently). Normal hair length is considered when they are entirely straight. Why? Because that is when you can properly measure the hair.
When you have wavy or curly hair, the length is naturally shortened in a look due to its texture. So when straight tresses of 12 inch reach the back of the shoulder, the one with the wavy or curly hair will have the appearance till neck only.
I have wavy hair, I understand the struggle behind reaching the shoulder-length hair. So don't get upset about the length if you have any type other than straight, it will look short. So, before jumping to the conclusion you must measure it.
P.S: Considering a straight hair chart or wavy or curly type, you are only going to get things worsen for yourself. Wishing that length will require you to grow hair twice as long as its length.
Next section will teach you how to use the hair length chart.
How to Use a Hair Length Chart?
There's no rocket science behind using the chart or measuring the hair. Here we have uploaded three different length charts for straight, wavy, and curly.
Straight Hair Type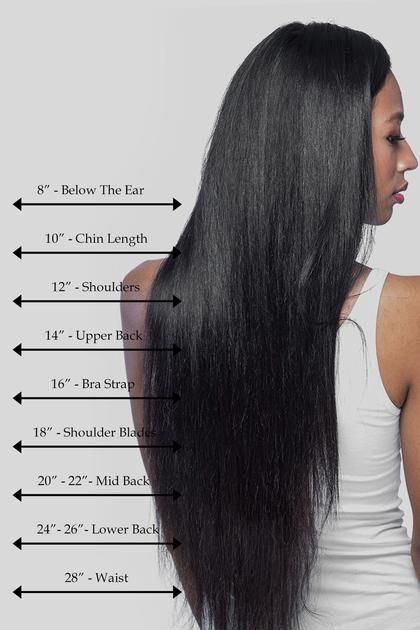 Source: pinimg.com
Wavy Hair Type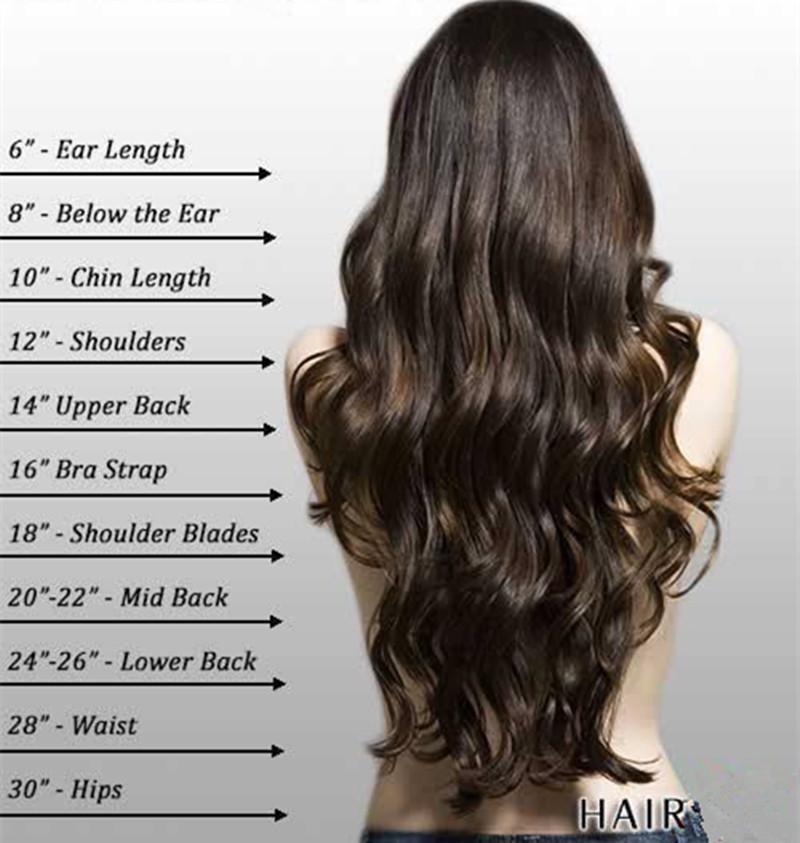 Source: shopify.com
Curls Hair Type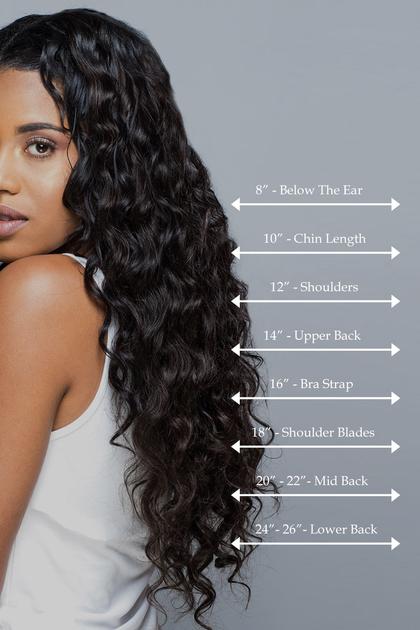 Source: shopify.com
Tips for wavy and curly hair girls: While measuring hair length pull the hair strand perfectly and then measure.
Hair length Guide:
Up to here, you read everything about the hair length chart, its importance, and how to use it. It is time for me to take you further and let you know about the facts. Which one? Take heed!
What is considered as short hair?
When your locks run till the ear lobes or slightly above the chin level, you have short hair length.
Ear Length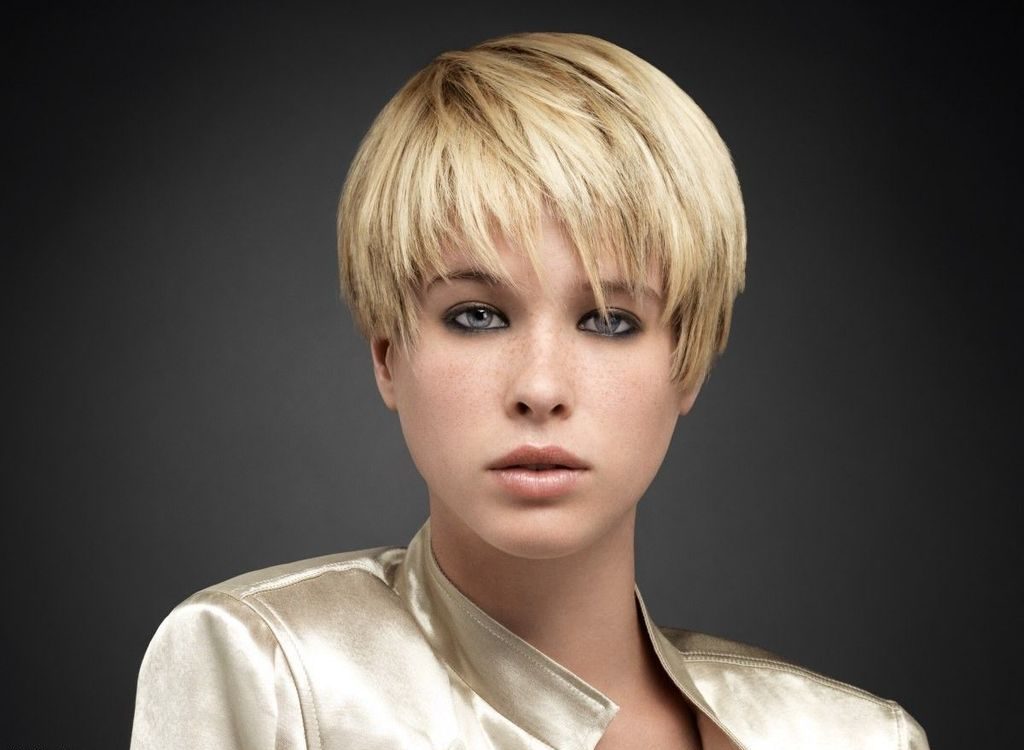 Source: pinimg.com
This one is the shortest hair length in the chart, it starts from the scalp and ends at the top or below the ear lobes. Ask your hairstylist to chop off hair in the ear length.
Chin Length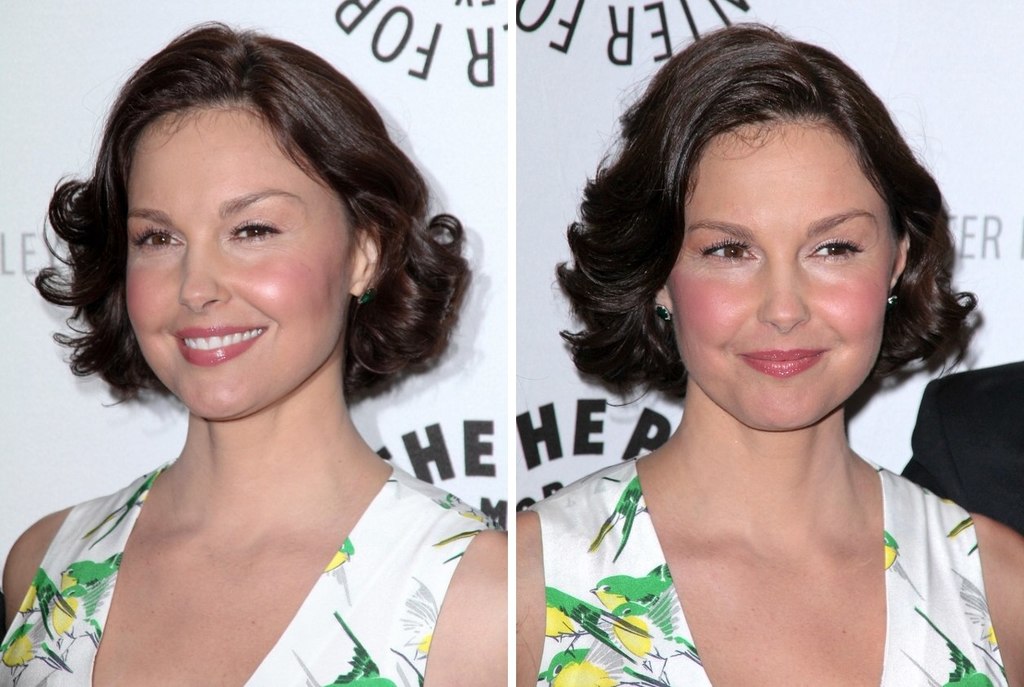 Source: hairfinder.com
The locks that end at the chin level are chin-length hair. This length has more popularity in the '30s. If you are craving for the retro look, this is the one.
What is considered as medium hair?
The tresses' length which is between the chin and top of the shoulder is called medium length hair.
Neck Length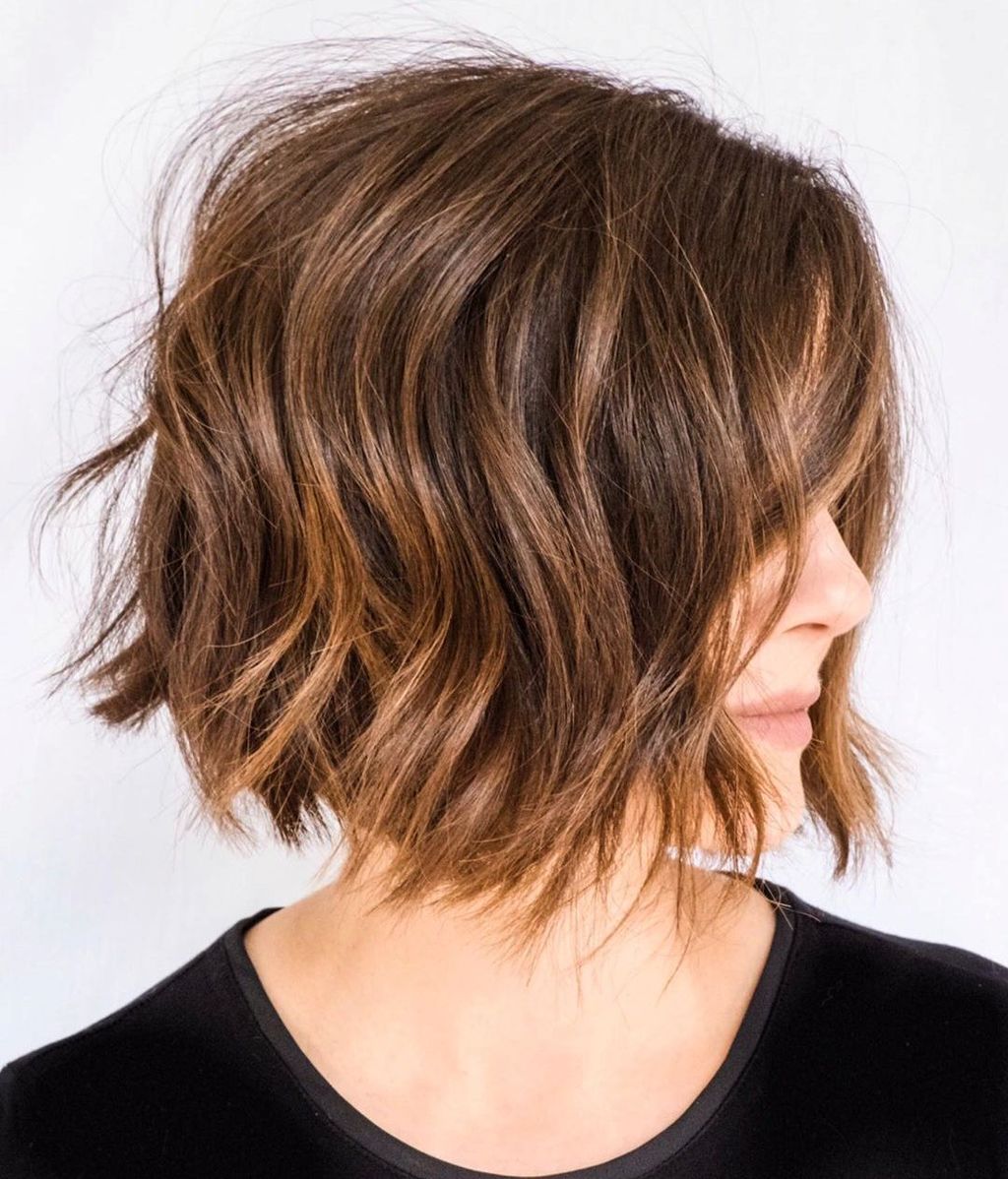 Source: wp.com
When your locks reach the level where it is between the chin and shoulder, it is called neck length hair. This is the length that suits most of the women regardless of your hair type.
Shoulder Length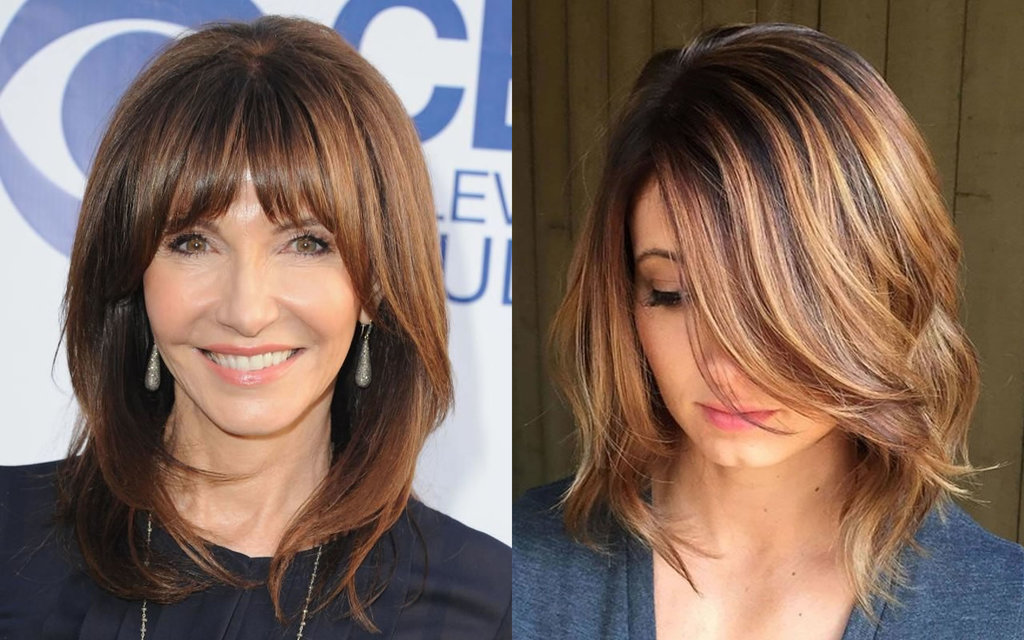 Source: hairstyleslife.com
Locks falling just on top of the shoulder is known as shoulder-length hair. This is the most alluring length. The advantage of this length is that you can style your hair in a ponytail, updo, or just leave it down, it will look great in any form.
What is Considered Long Hair?
When your hair is at the level of armpit for below it is considered as long hair. This is the desire of every woman, but it takes months and an ultra hair care routine to achieve the length. Only a few are blessed with naturally long grown hair.
Collarbone Length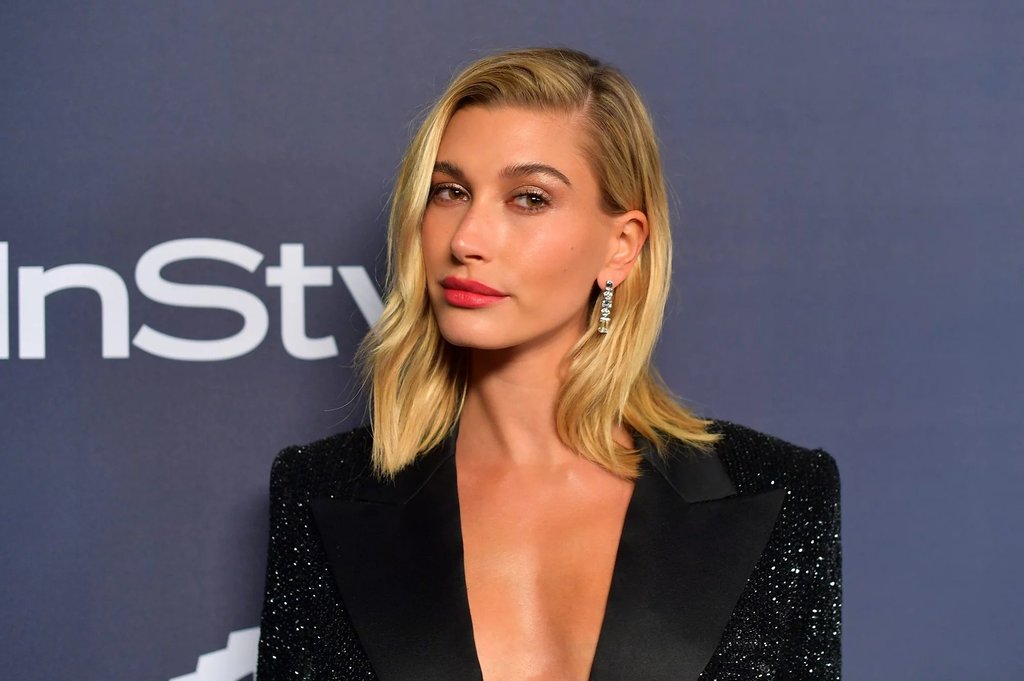 Source: meredithcorp.io
Having hair falling on the collarbone is really great, you have freedom to style it in a way you want, even if you get a layered haircut. It is long length hair.
Armpit Length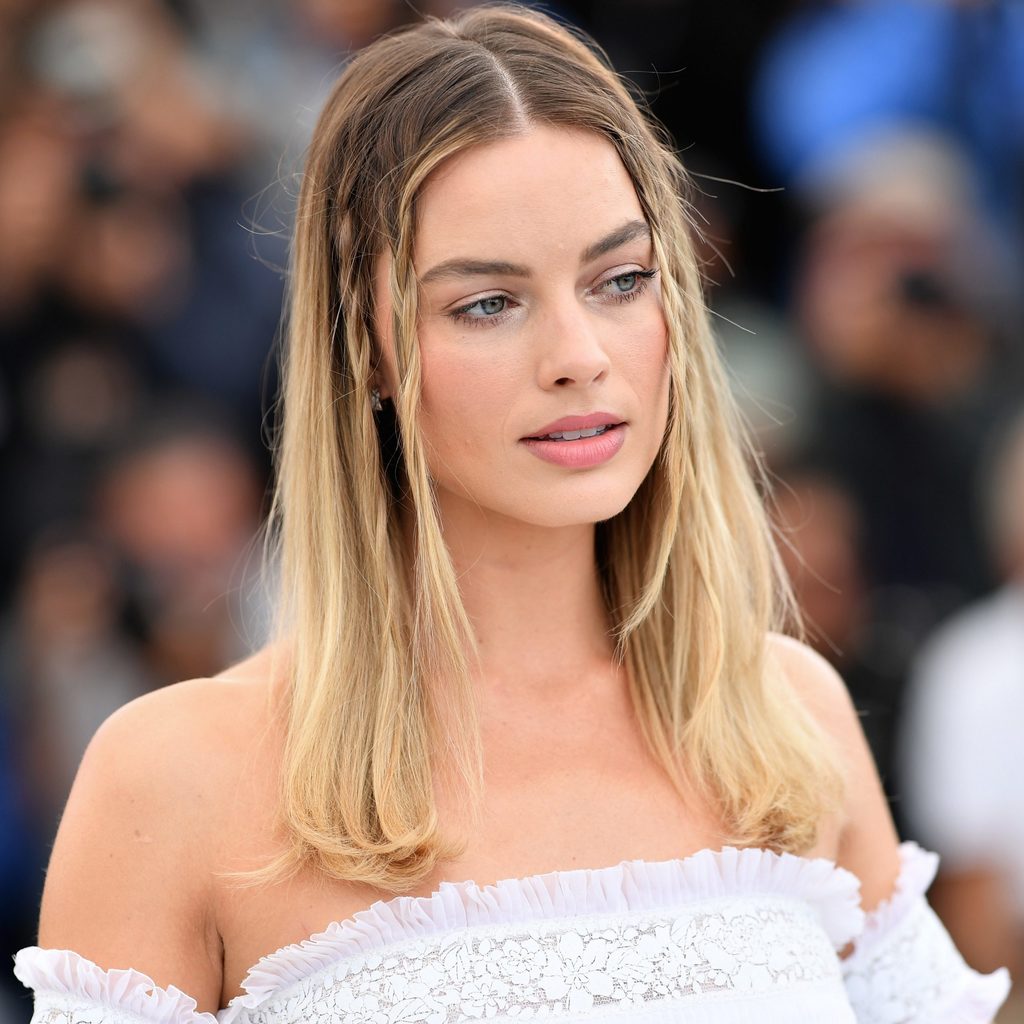 Source: vietnamhumanhairs.com
Armpit length is among the natural hair length chart along with ear, chin, shoulder, and mid back length. This is the length where you can get it curled for the chic look with not so short hair. This one falls at the level of your armpit.
You can go for body wave perm for the medium long hair, perm can make it look medium neck length, which you might not want.
Bra Strap Length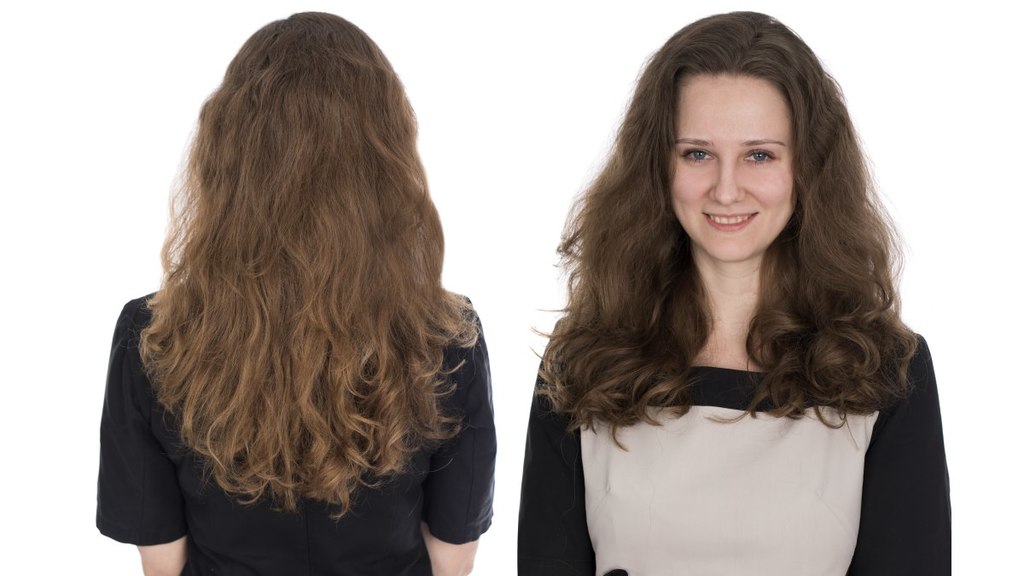 Source: hairfinder.com
Bra strap hair length is long enough to require extra care and nourishment. If your hair is slightly below the armpit level and reaches the hook strap of your bra, it is bra strap length.
Mid Back Length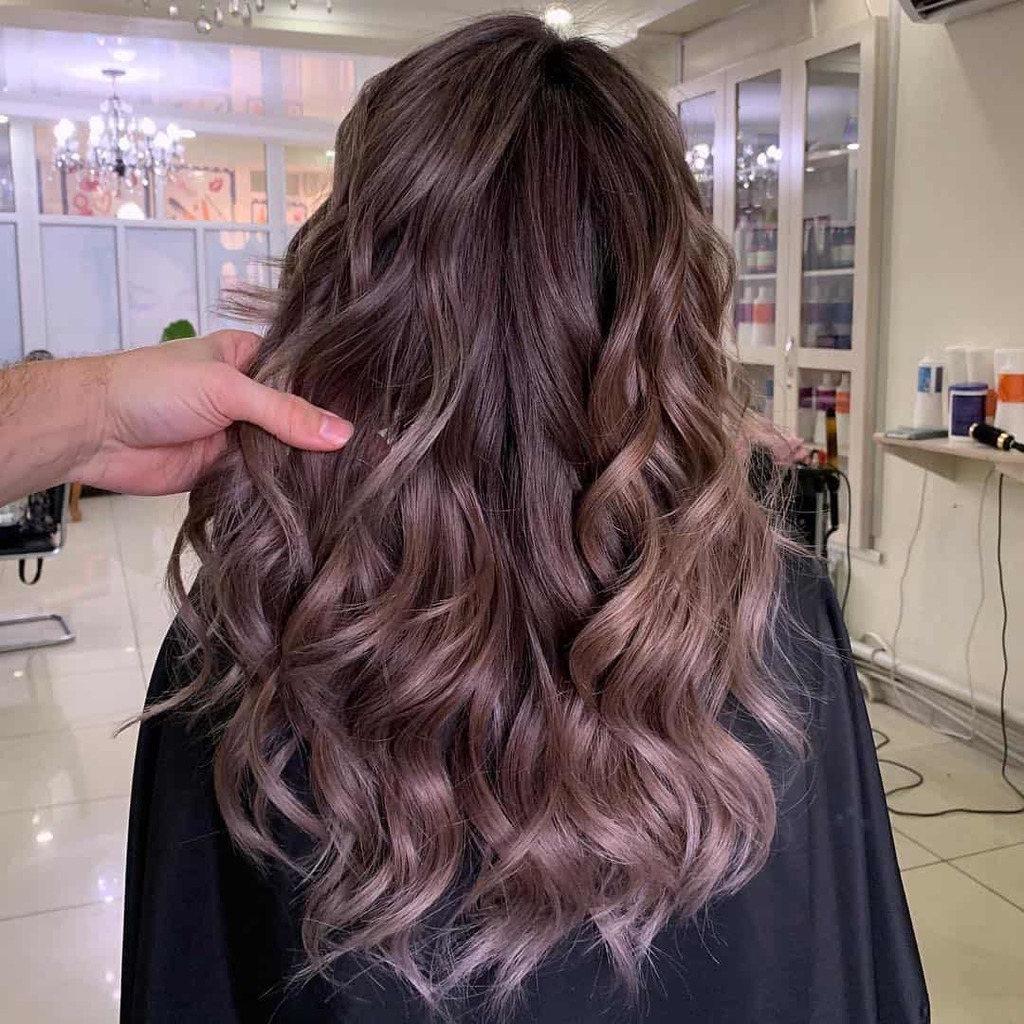 Source: stay-glamour.com
When your hair reaches the mid back length, trust me you will have heads turning over you. Braid them to see how beautiful they look! Just don't let it flow in the wind, you will end up crying while detangling the hair.
Waist Length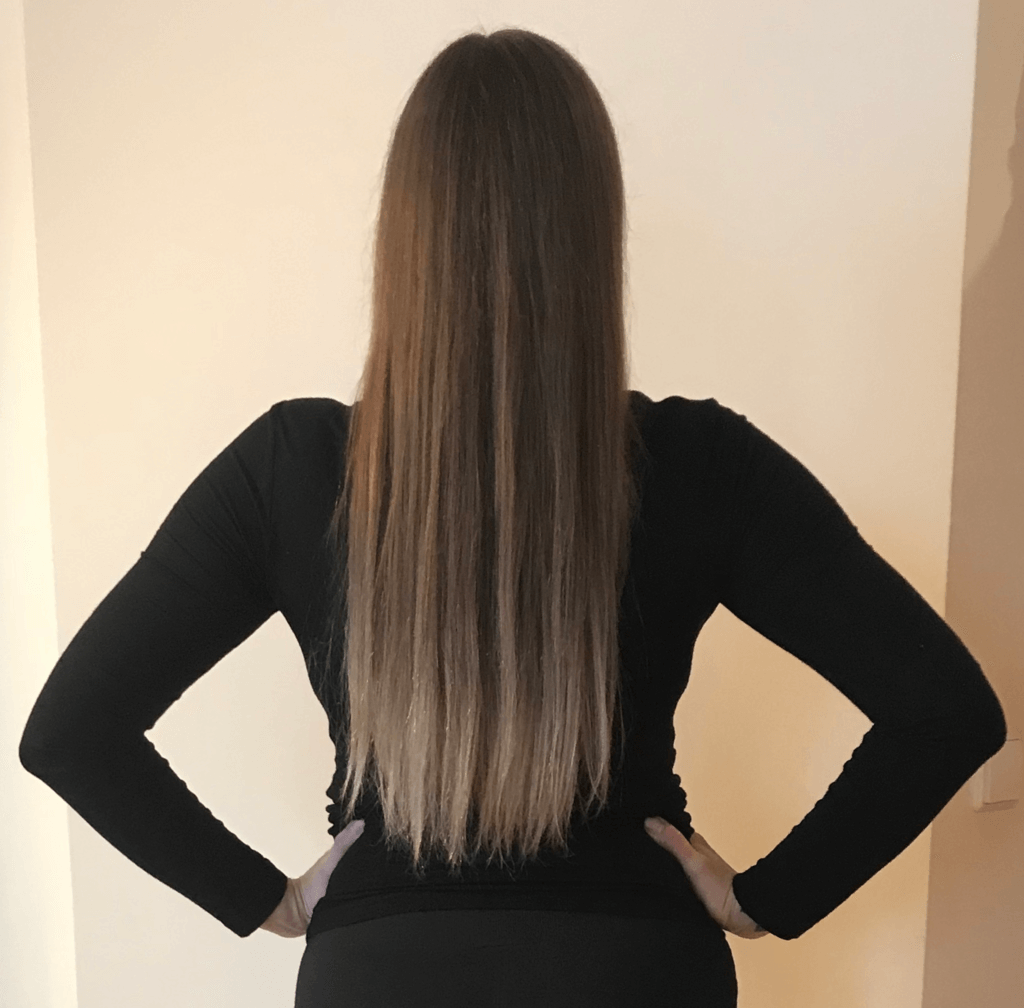 Source: wordpress.com
This is what you say 'Very Long Hair.' The locks will end up hugging your waist. Also, the amount of praises you will get is directly proportional to taking care of this length.
Extra Long Length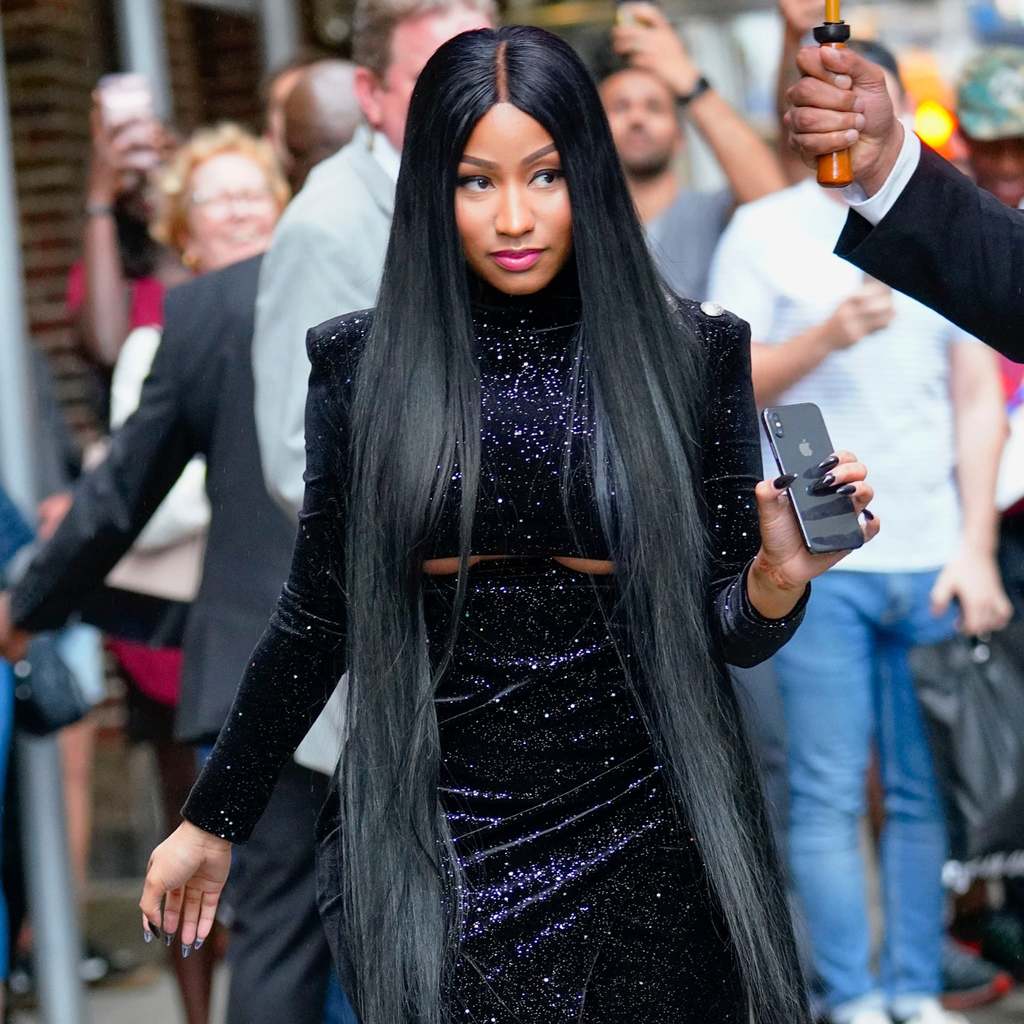 Source: popsugar-assets.com
When your hair grows below the waist level it is on the extra long length side. The owner will get the amused look when out with this length, it is very rare to see. Even its section has sub sections like, hip & calf-length, tailbone length, and the classic length.
Also Read: The Hair Growth Benefits of Marula Oil
Hair Length Chart For Extensions: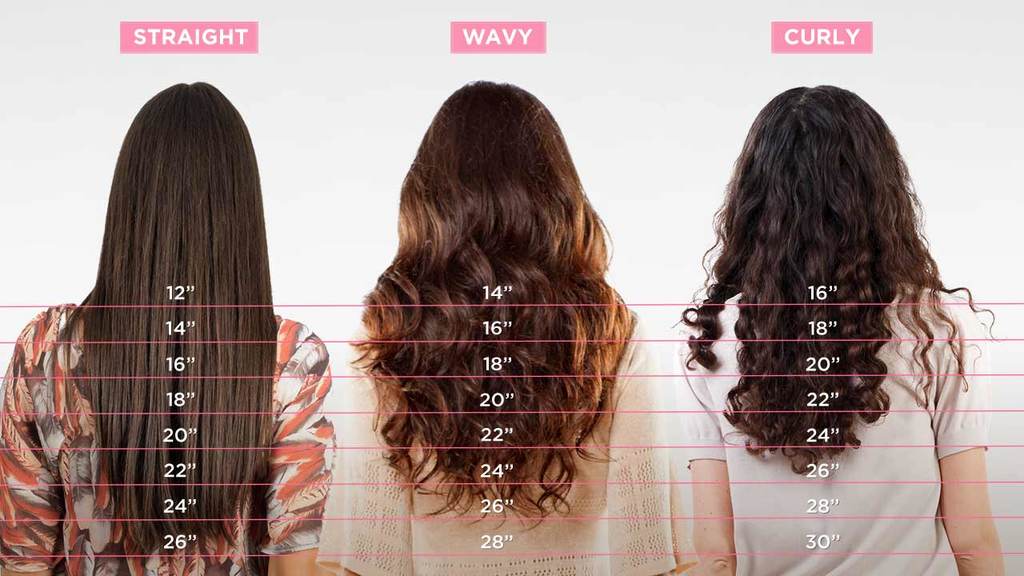 Source: lorealparisusa.com
Normally the length is the same for the both, but the difference is it is going to attach under your ear lobes and hence their size. While you are selecting the hair extension, if your hair's length is 16 inch, consider getting an extension that can be 18 inches. Otherwise, it won't give the natural and smooth effect.
Short length hair extension: comes in sizes 6, 8, 10, and 12 inches. (Adds thickness and volume)
Medium length hair extension: comes in sizes 14, 16, 18, 20, and 22 inches. (Gives satisfactory length)
Long length hair extension: comes in sizes 24, 26, 28, 30 and 32 inches. (Adds length quickly)
Growing hair below waist length is kind of difficult, you have to wait longer and take care of it like anything. Extensions can make your struggle easy and hair game strong.
Frequently Asked Questions (FAQs):
1. What hair length is best for my face shape?
You can go with any length you desire but make sure the haircut you are getting is defining the face shape.
Oval Shape: Angular bob, layers, and long locks with bangs.
Round Shape: Pixie with layers, lob, and layers starting from jaw line.
Heart Shape: Pixie with cut sides, lob with bangs, and layers with full fringe.
Square Shape: Layered lob, lighter layer, and face-framing layers
2. What hair length is best suited for me?
Define your face shape and prioritize the statement look you want to go for, and then select the length. Have you heard about the 2.25 rule? If the difference between your earlobe and chin is less than 2.25 inches short hair is perfect for you. However, if it is more than that ditch the short hair option.
3. How to retain hair length?
There are few things that you can do to retain the length of your hair. Look below:
Washing sections

Detangle, brush, and comb your hair,

Regular trimming

Moisturizing hair

Do simple hairstyles

Clean your scalp (it is the source for strands to get protein and moisture)

Stay away from heat styling
Using heat styling occasionally is okay but it shouldn't be too much. Never let your scalp get clogged.
4. Is hair length genetic?
Yes, it is kind of! Not directly but indirectly. Everyone's hair will stop growing at a certain length and that is because of family genetics. How? The time period in which strand stays on your head in the growing phase is called anagen phase, which depends on family genes.
Two members of the same family can have different lengths of anagen phases. Another thing is, a single hair strand growing time period is generally two to seven years. So it also depends on how quickly your hair grows.
5. Why is shoulder-length hair the best?
I have been asking myself these questions for years! Shoulder-length hair is best because of its ability to frame the shape. Also, it elongates the shape and completes the natural curve in a charming way. Whether you have shoulder-length lobs or layers it will look best.
6. What hair length is more attractive?
To be honest, nothing is more attractive than your personality and soul. Still if you ask, the most voted hair length is shoulder length followed by medium long hair. Be confident and stay gorgeous!
Determine the Right Hair Length:
Now you know everything about hair length, from its basics to its advanced form. What else you need to know. Say goodbye to surprise and shocks after the haircut, now you can define the desired length with proper terms at first only.
Generally, hair length and extensions are classified into short, medium, and long but its variations are according to its appearance. The best hair length is something that can suit your face. And if you still would like to experiment, attach extensions.
I hope you got what you were looking for! If there is something I missed out on, ping on our official Instagram handle. For information on fashion trends and skincare or hair care routine, visit Fashionterest.