Are you struggling to figure out the statement your hairstylist gave? "Ma'am, you should go for RB7 it will suit your hair color level."
You are like, "Okay, I am here to color my hair and not to play a quiz. Can't you just speak normal human language?"
Relax, he or she wasn't trying to confuse you, those are the names of hair color tones and levels, according to your natural hair color. This statement will also be somehow confusing for you. Let me take you forward and explain everything in detail.
Whether you are here, after paying a visit to the hairdresser or just curious to know about the hair color levels. This blog will definitely answer all your questions related to the hair color level.
Do you know? Everyone is secretly looking for the hair color crew to know about it in detail. Sshhh!
What Is the Hair Color Level System?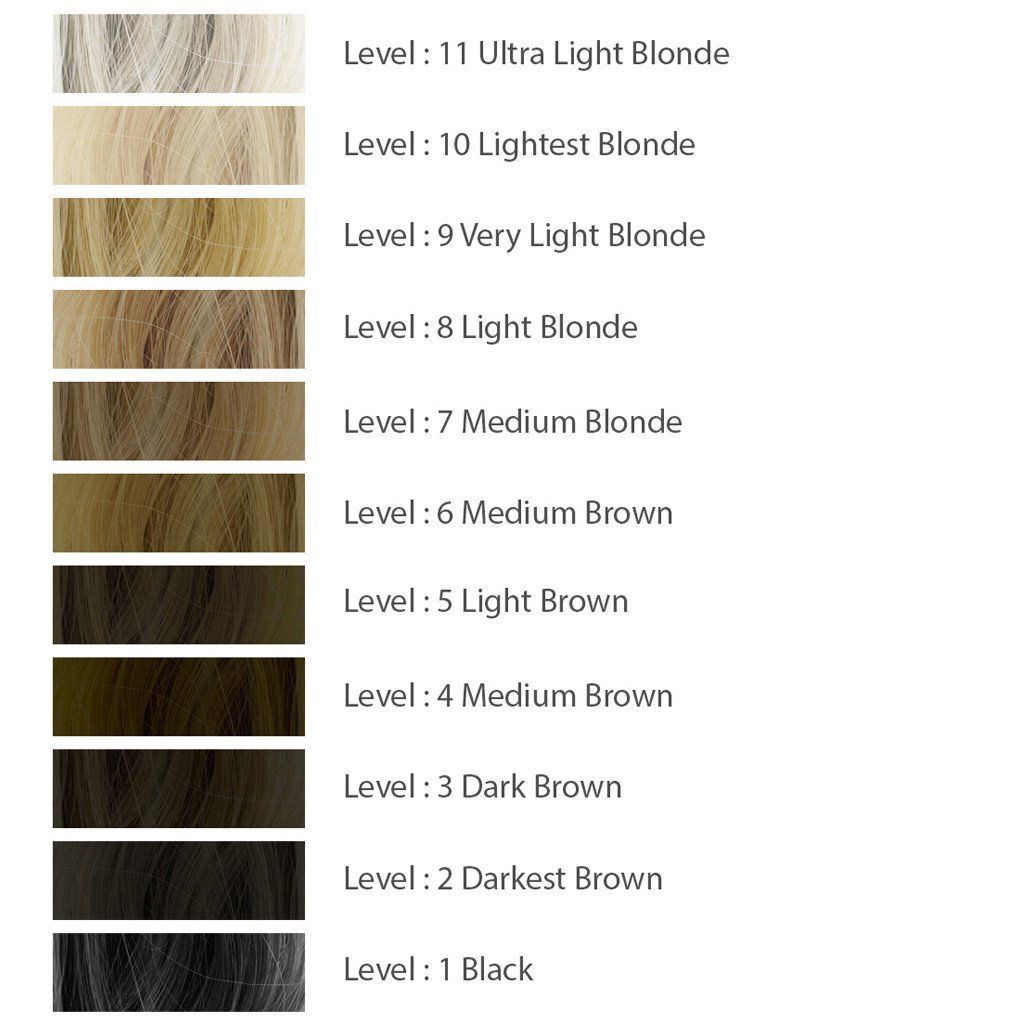 Source: pinimg.com
The hair color level chart or system is made to recognize the natural tone of your hair. It has numbers from 1 to 10, where the darkest shade is placed at 1st and lightest on the 10th. (More on that later.)
What Is the Use of Hair Color Level?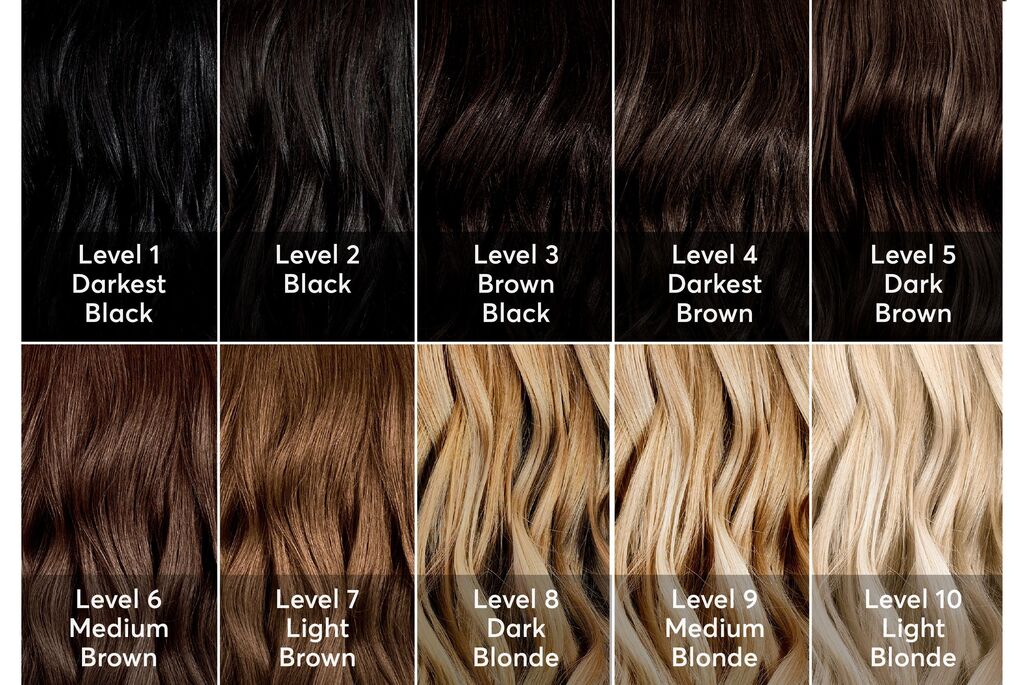 Source: pinimg.com
Hairdressers, colorists, cosmetologists, and hair color manufacturers use this hair color level system for the standardization of the color chart. If you had your hair colored before, you know choosing a hair color isn't a cup of tea. One single mistake can ruin your look. Here the hair color level system comes into use.
How Is It of My Use? Why Should I Know About the Hair Color Level?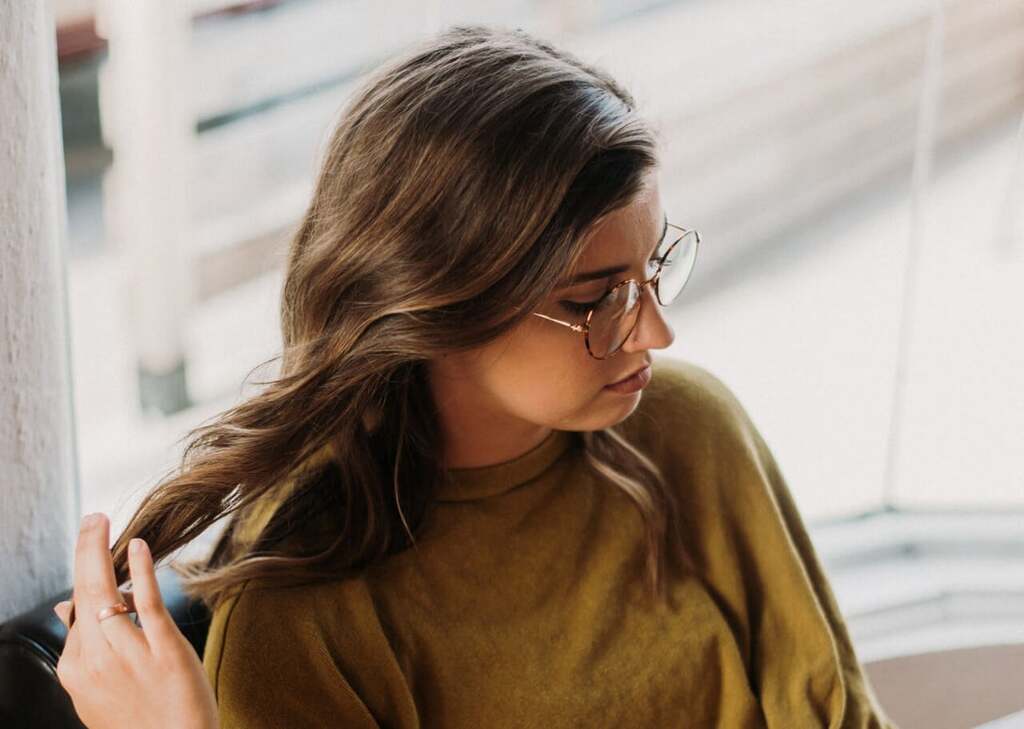 Source: befunky.com
In today's current scenario and seeing the future, where everyone will be busy enough to pay a visit to the salon, knowing the hair color level will come in handy. Many of us prefer to color your hair at home (even now). So help yourself not to fall into a tragic dilemma of selecting the wrong color for your hair.
How Do I Know Which Hair Color Level Is Mine?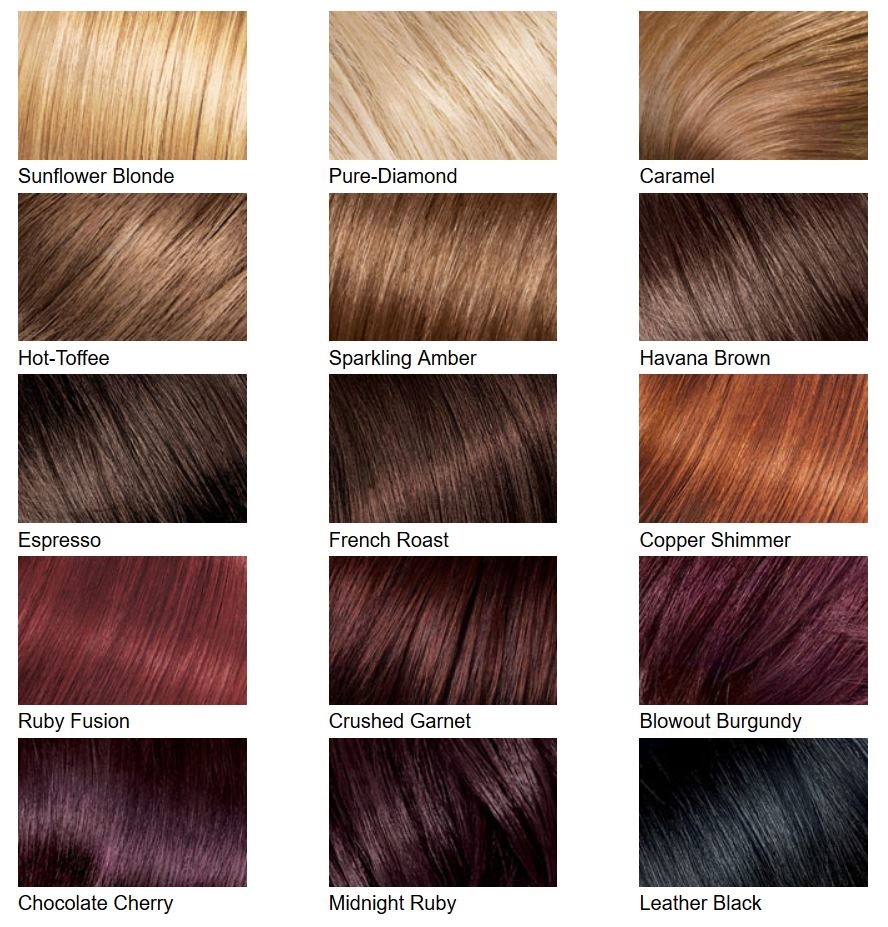 Source: stylegods.com
Yes, it is pretty confusing to know one's own natural hair color. How would you do that? Don't worry, we have a solution for that too. Here are steps on how to know your hair color.
Step1: Take a small section of your hair and make sure you have an access to the natural light. (Hair layered on one another seems darker, hence a small section of hair)
Tip: Take hair from the farthest section of the hairline, as the hair color tends to be lighter on the crown part than the rest of your growth.
Step2: Have a close look at the hair, and try to determine the color.
Tip: Natural hair color is the color of hair you are born with!
Step3: Now look for the shade in the color chart, you may be able to point out the exact shade of your hair. Don't worry! If the shade turns out to be slightly lighter or darker.
Fact: Many hair color manufacturer companies have rolled out their own hair color chart!
Which Are the Hair Color Levels?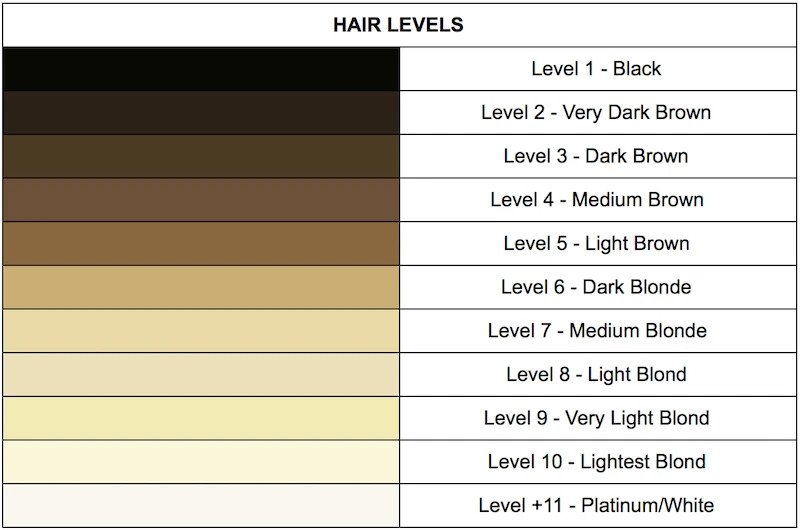 Source: shopify.com
You already read about the hair color levels and the order of their name darker at the top and lighter at the end. Now it's time to refer to the hair color level chart. Here in this section, you will find the numbers and colors assigned to them.
I said, many companies have made their own hair color level chart, but the distribution is almost the same except for the numbering. Here we are taking the L'oreal Paris' hair color level chart for reference.
1 – Black
2 – Darkest Brown
3 – Dark Brown
4 – Medium Brown
5 – Light Brown
6 – Dark Blonde
7 – Blonde
8 – Light Blonde
9 – Very Light Blonde
10 – Lightest Blonde
FYI: It's a rule of thumb, whenever you are getting a hair colored stay one or two levels up or down for easy maintenance.
Which Are the Hair Tones?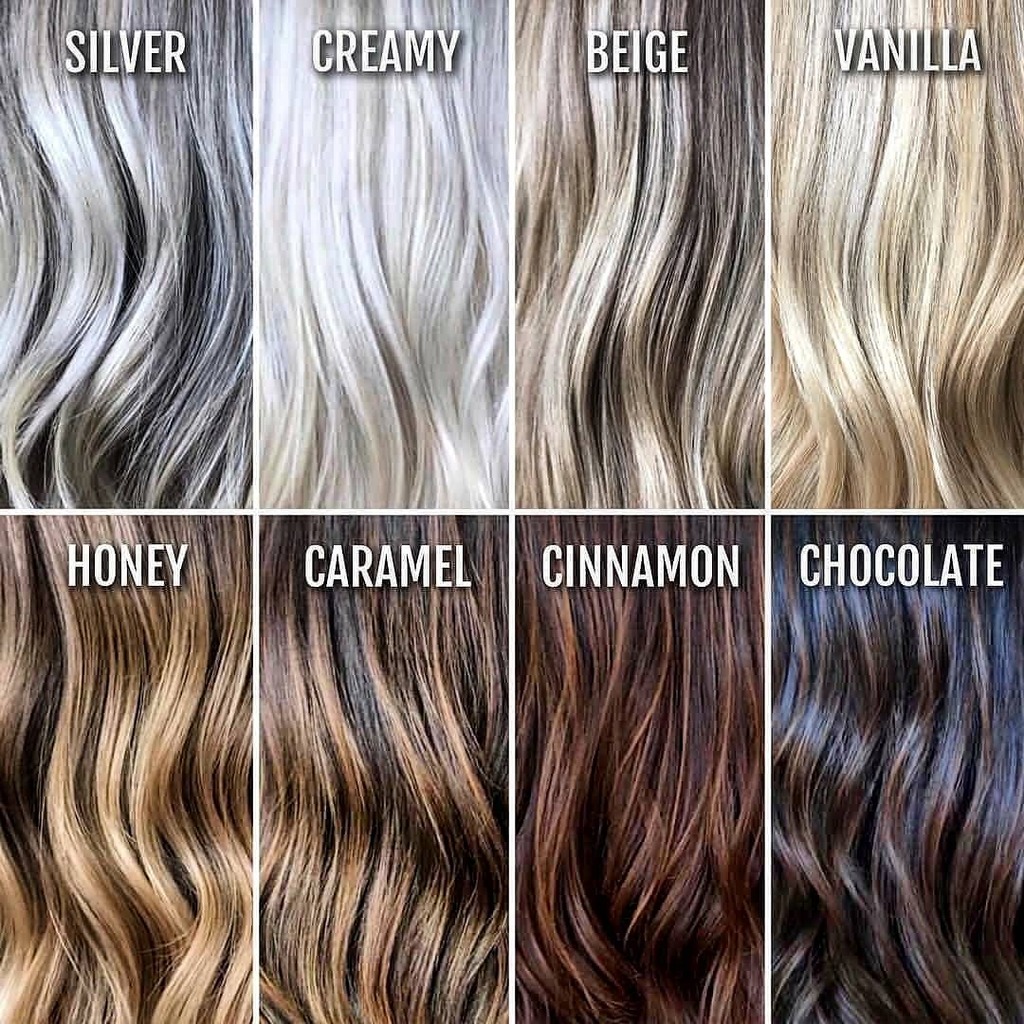 Source: wp.com
Hair tone is the finish of the shade. Like whether it is in the warm, cool, or neutral tone, umm… just like our skin tone. But hair tones have three categories for their finishes. Let's see which are they:
1. Warm tone
Following shades are considered a warm tone:
C – Copper
G – Gold
O – Orange
R – Red
RB – Reddish Brown
RO – Reddish Orange
2. Neutral tone
Colors that have an equal amount of warm and cool tones are considered as a neutral tone. I consider having a neutral tone is a blessing, you can opt for hair color without much hesitation.
3. Cool tone
Following shades are considered as the cool tone:
A – Ash
B – Beige
BB – Blue
G – Green
V – Violet
Now you know everything about the hair color level and tones, it is the right time to decode the shade names once your colorist recommended you.
Also Read: What is Hair Length Chart? – Detailed Guide on its Uses
Decoding the Shades Name:
Generally, in a particular shade name, the numerical refers to the hair color level and the letter refers to the tone. For example, RB7 – here RB is the tone – Reddish Brown and 7 is the hair color level – blonde.
5R – Light Red-brown
G4 – Gold Medium Brown
6RC – Dark Red Copper Blonde
7RR – Intense Red Blonde
7RB (cool tone) – Red Beige Blonde
FYI: You might have seen your colorist using a hair color wheel, it is for getting you a perfect selection of color to get.
Wrapping Up:
So this was all for hair color levels, that you should know. Now you can color your hair at home without much hassle. Know your hair color level and tone and then select the ideal hair color. For more on hair care and other factors, visit Fashionterest.