This year short hairs are in a trend many celebrities were seen having short hairs. Some of them are Lucy Boynton, Kate Hudson, Cara Delevingne, Sophie Turner and many more on different occasions like Met Gala 2019, 2019 Oscars Red Carpet, Billboard Awards. But the problem is after getting short hair is, how to style them? No doubt those celebrities didn't face that problem, all thanks to the hairstylists. Even we got solutions. After all, who doesn't like to try hairstyles their Idol or Favorite Celebrity once had? They totally gave us hairstyles for short hair goals. And short hairs will be kind of boring without hair color, right? So here we have mentioned some of the best hair color for you. Along with that we have mentioned some of the hairstyles as well you should do as per your hair color.
Copper
The most loved hair color this year is Copper. If you got brown hair then trust me, copper is your color. Get your hair highlighted with copper color. No worries even if you got black it will still stand out on your hair. Highlighting is a process where some of your hair strands are colored in a lighter tone of your natural hair color. Once you get copper color highlighted don't stress yourself for hairstyle, just style your hair in waves and give it a side part. You are good to go anywhere.
Bright Blonde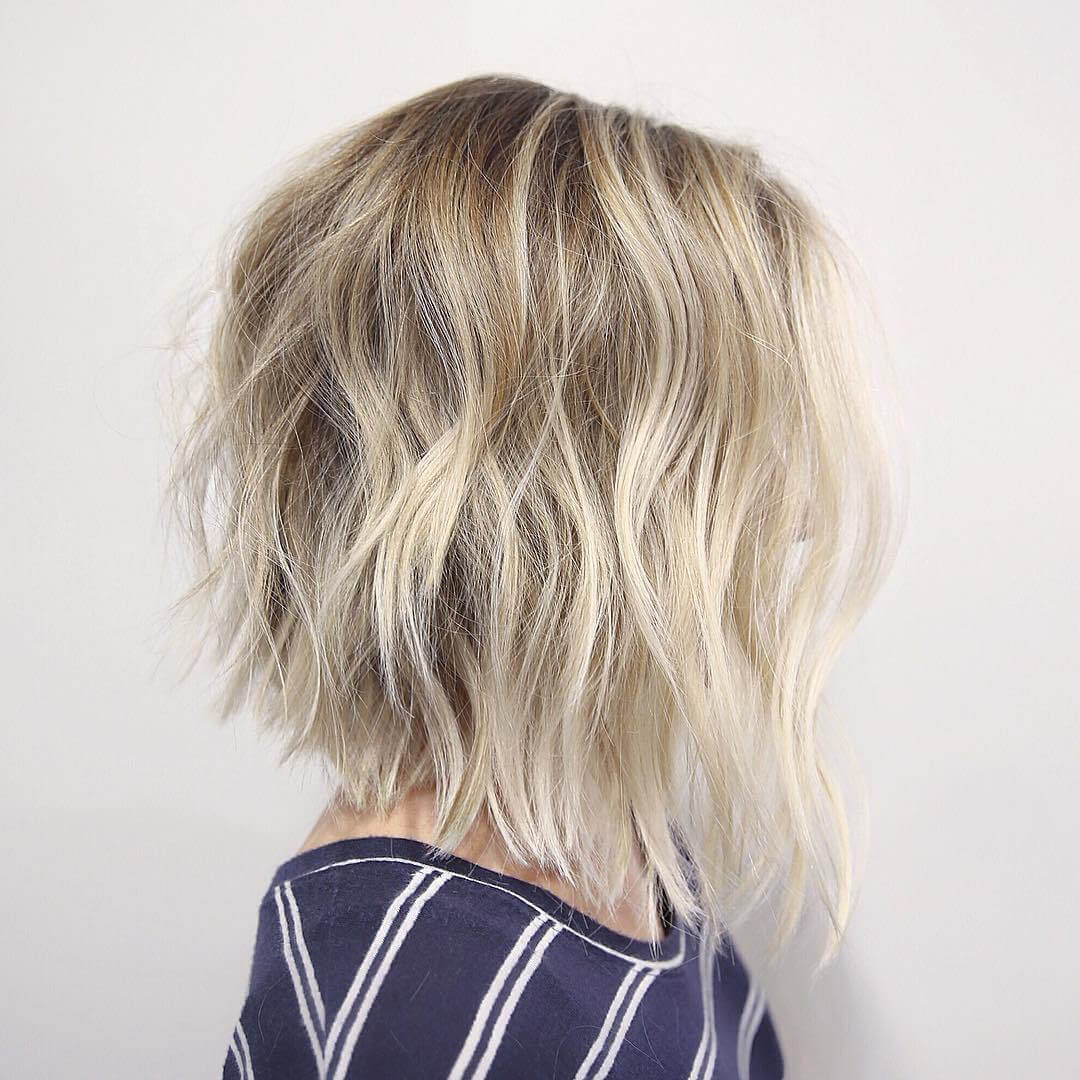 Another hair color that is swooning over on everyone's mind is Bright Blonde. Anyone having a natural hair color between lightest brown to darkest brown should definitely go for Bright Blonde. Remember to get it done using the Balayage technique. It will give you a natural look as foils are not used in this technique to create the highlight. For the hairstyle, do mid part and tuck or hair behind the ears. It is good for both formal as well as a casual look.
Ashy Brown
Ashy brown is a hair color that will rock this summer season. If you got a cool skin tone, prefer Ashy Brown hair color it will add beauty to your look. And remember to tell your hairstylist to do it with a balayage technique so that you can have a familiar feeling. You obviously don't want Yourself to keep thinking about how it is looking. And it will give you a bit of confidence to go anywhere. Give yourself a half bun hairstyle so that you can slay your look with your friends day out. And for an office look go for half crown braid, all you have to do is two simple braids by taking some hair from the side portion after that pin it on the opposite sides making a crown-like structure on the back of your head.
Wine Red
The color that was famous back in the 90s was wine red. As you know everything that was trendy in the 90s is back, this hair color is also back in trend. It doesn't matter whether your hair is of black color or brown color, it will definitely suit both of them. Just make sure you get it done with a lowlight technique. The lowlight technique is done by darkening hair strands with darker shades of your hair color. You can say it is just the opposite of highlights. Now the question is which hairstyle for short hair of yours will look good? The most trendy hairstyle is the answer. Do a deep side part and then flip it over.
Honey Blonde
This honey blond color adds the hint of deep brown and red color to your hair and gives a warmer effect. If you are opting for honey blonde hair color again go for ombre technique. Ombre hair color is usually darker at roots and gradually gets lighter as it moves towards the tip of your hair. So Honey Blonde Ombre is a perfect hair color. Plus this trend is never going to end. So you don't need to worry about its credibility. As for hairstyle for this hair color, you can go with any hairstyle you want like keep it open, tie it in a bun, low ponytail, anything. But I would suggest doing a side part and hair flip.
Unicorn
If you are bold enough to try something modish and different, then only opt for this hair color. If your personality is fun loving and adventurous then you must try this hair color. You can imagine how colorful your hair will look after having unicorn hair color. After all name itself defines that it is colorful. Let me tell you what colors will be used while doing this hair color. The most popular colors that are used in unicorn hair color are pink, purple and blue but you can always customize it. As for hairstyle keep your hair open, show off what you got.
Explore further:-